It's Week 5 of theOne Room Challenge. One more week 'till the final reveal! I'm getting really excited about that!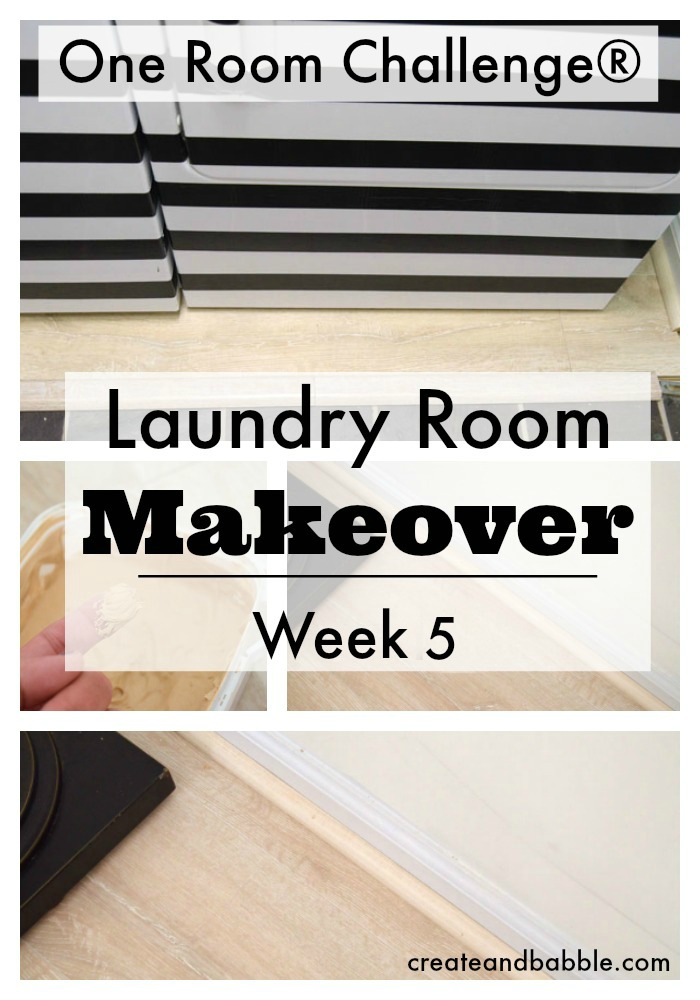 While last week was all about the wonderful flooring provided by my flooring sponsor, Quick•Step Flooring, this week's update is about the walls.
Or more precisely, the shelving.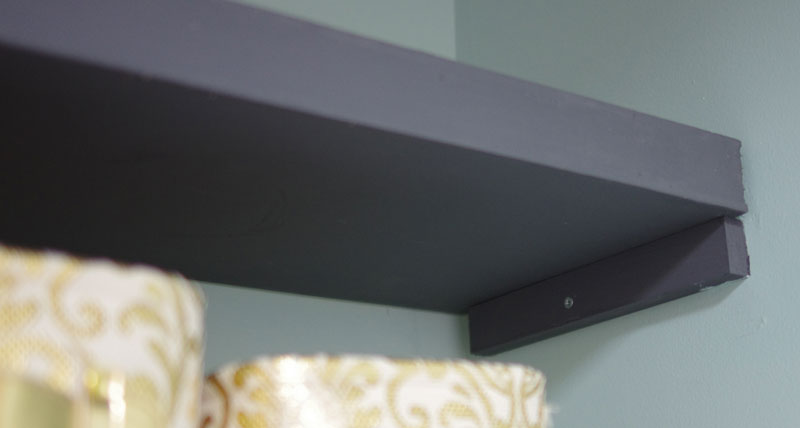 I made and installed two floating shelves. Making the shelves was the easy part. I've made them before for my powder room.
It was the install that was challenging. I only had one stud to work with which meant relying on anchors. That made me a little nervous.
And after installing the anchors, the shelves still leaned down a little. So I went ahead and installed a brace under each shelf on the adjoining wall. I screwed these braces into a stud. This makes me feel a whole lot better. And it makes my shelves perfectly level. I guess this means that they are not truly "floating" shelves. That's fine with me. It's a laundry room. I'm good with it ; )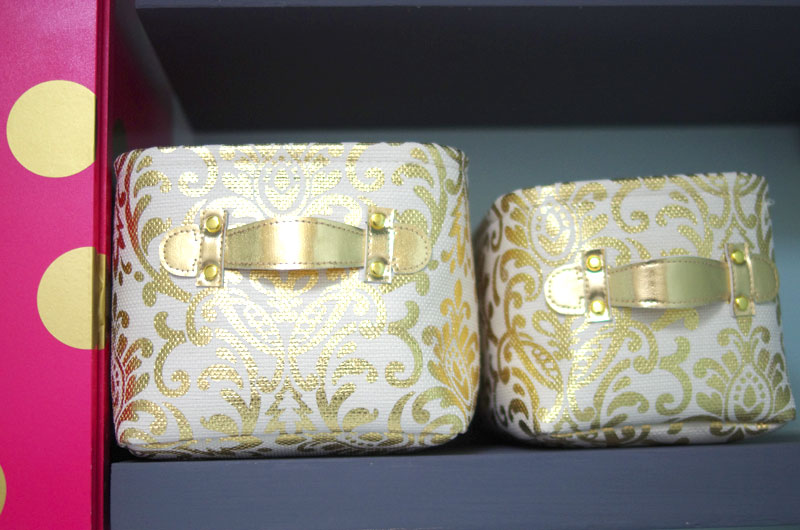 I found these pretty fabric bins at TJ Maxx. I love the fabric with the gold!
Here's how my done/to-do list stands now:
Take everything out
Clean closet
Clean and repair appliances
Paint walls & ceiling
Paint doors
Install new flooring
Flooring trim
Install a cabinet with doors
Maybe add some open shelving?
Maybe add a rod for hangers?
Install a pegboard
Decorate
Build and install a drying rack(???)
Reinstall the bi-fold doors
I'm still not sure about the pegboard. I am working on some DIY decor items.  I just added #13. I thought I would have room on the right wall of the closet for a DIY drop-down drying rack, but now I'm not sure. I'll look into that. It would be nice to have something to use for hanging the delicates to dry. The doors will get put back on at the last minute.
It looks like I just might have this laundry room makeover done on time!