This is a sponsored post written by me on behalf of Walmart Photo.
Have you started Christmas shopping yet? I've been giving it some thought and I'd really like to give more personalized and meaningful gifts this year. A photo book gift fits that description perfectly. After all what is more personalized and meaningful than photographs!
Did you know that you can order a photo book through Walmart Photo online and pick it up the same day??? I didn't – but I do now. I ordered a One Hour Express Book on Sunday and it was ready in an hour! I really wasn't expecting it to be ready for pickup since I ordered it on a Sunday, but it was! And it's on sale for $10!
This gift is going to be for my husband Dan. Many of you know about our 335-mile bicycle ride from Pittsburgh, Pennsylvania to Washington, D.C. that we rode this past July. I took a ton of cell phone pictures along that ride. A photo book of highlights from that once-in-a-lifetime adventure would make a wonderful personalized and meaningful gift, don't you think?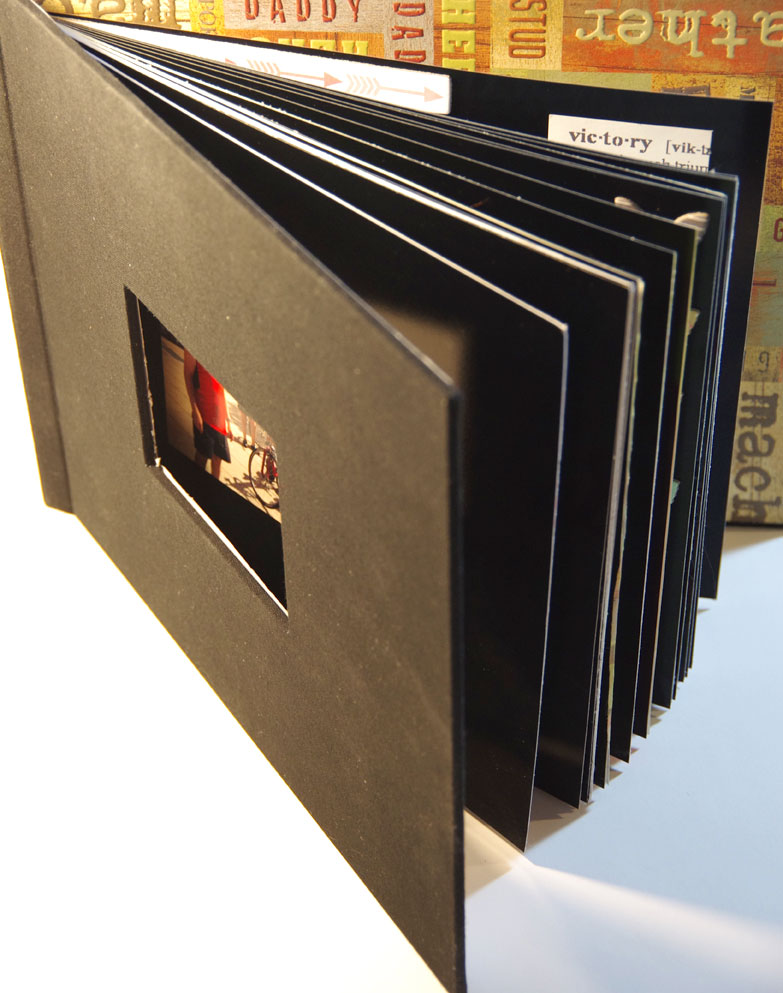 Walmart Photo has over 3500 locations nationwide! Making gifts for someone has never been easier. You can easily transfer images from Facebook and Instagram online or transfer images from your mobile device in-store using the Fujifilm Kiosk Photo Transfer app in store, and there is even same day pick-up in the store. I took all of the photos on that bike ride with my cell phone. It was super-duper easy to upload the photos that I wanted in the album to the Walmart Photo center. It took no time at all!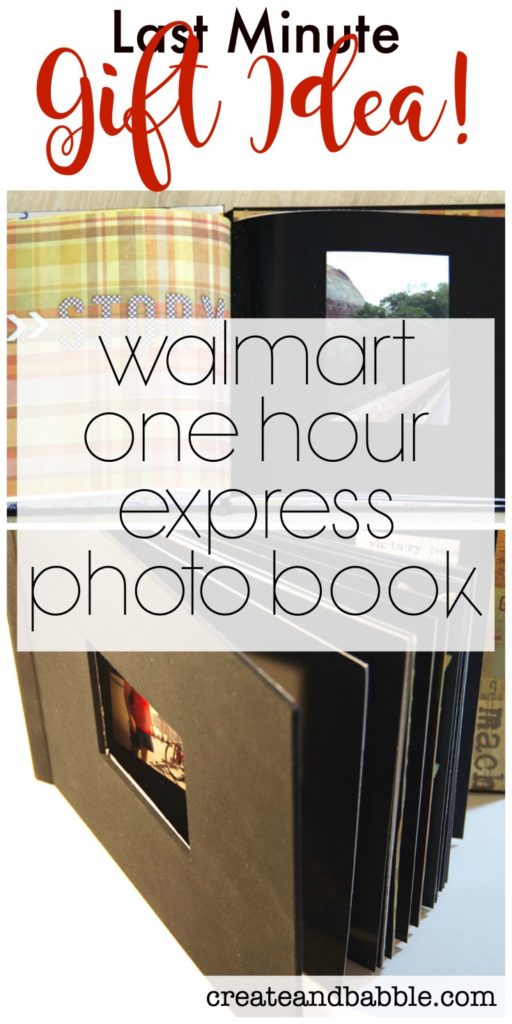 Now since I got the Express Book, the pages are actually made out of photo paper and the images are only one side of each page. At first I wasn't sure I liked that idea, but then I had a brilliant idea!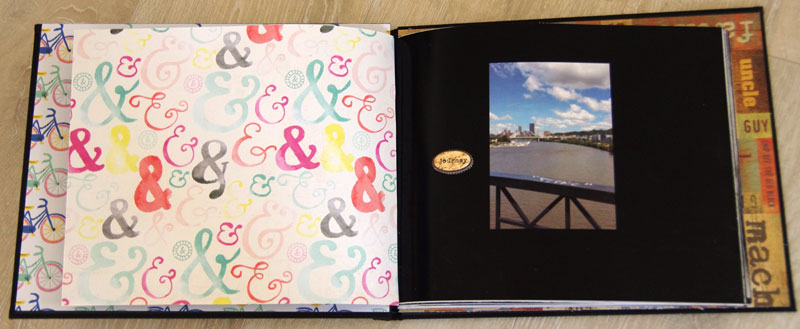 I could decorate the backs of each page. I could make this photo book into a scrapbook!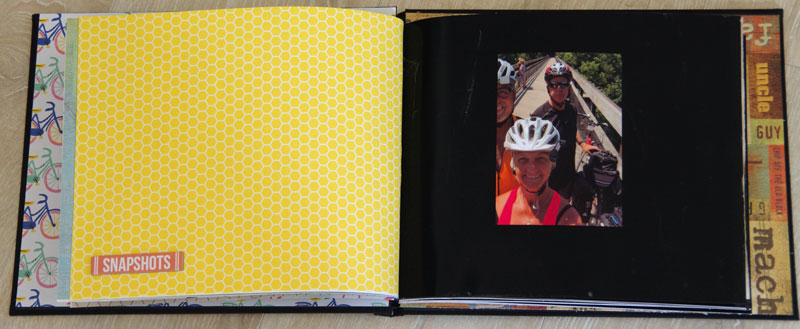 You can totally borrow my idea yourself and turn a plain photo book into a pretty, one-of-a-kind, embellished scrapbook. How much you embellish and decorate your photo book is up to you.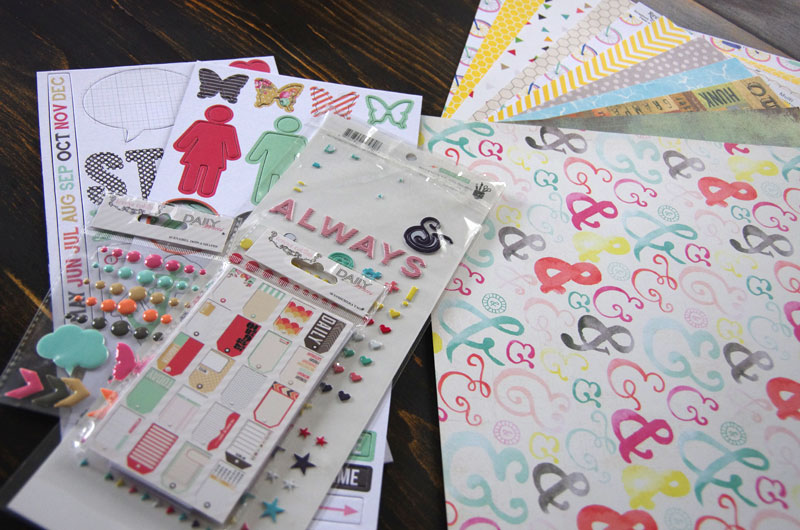 It's so easy to make a scrapbook with one of these photo books. I just grabbed some patterned paper, stickers, and other scrapbook embellishments from my stash and got to work. Although I must say it really wasn't work at all. It was fun!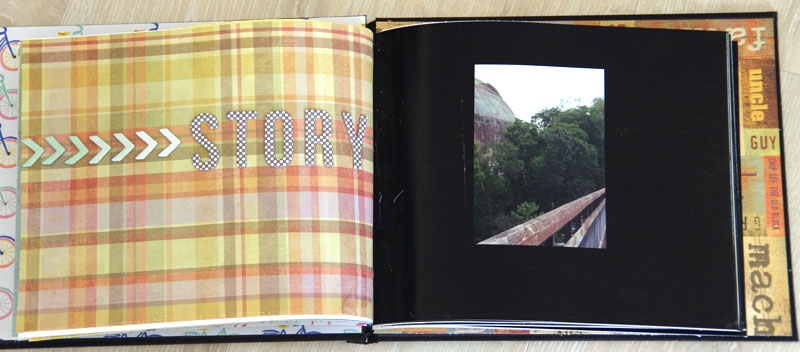 It's fun searching for just the right paper and stickers to coordinate with the photos. I challenged myself to use supplies that I already owned instead of going out and buying more scrapbook paper and stickers. Success!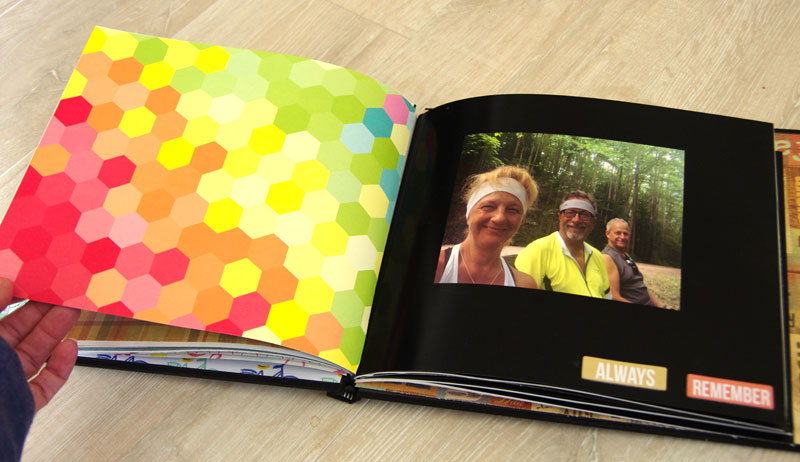 The scrapbook paper was adhered to the backside of each page with a tape runner. The stickers were self-adhesive making for a quick and easy project.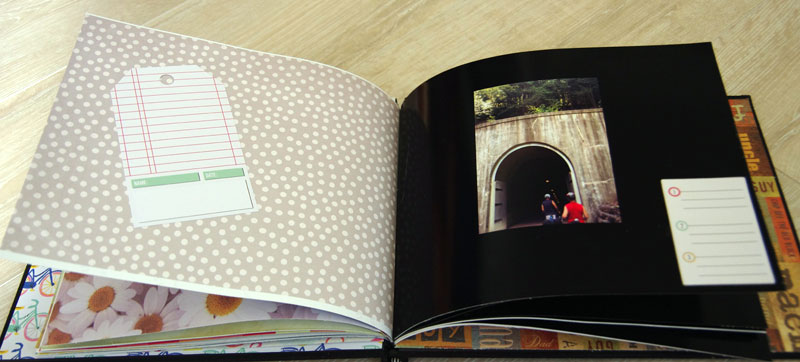 I made sure to leave blank spaces for hand journaling, too!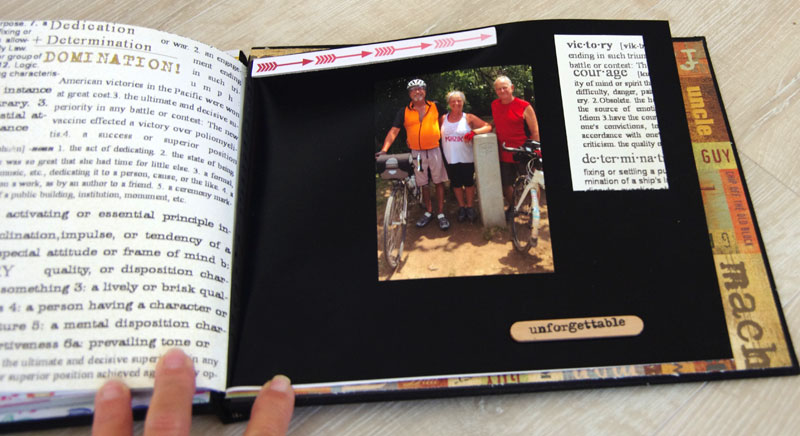 Leave a comment below about how you would create a Walmart Photo gift for someone this holiday season. Be sure to use #sweepstakes in your comment. Then, visit the Rafflecopter below to see how you could win $50 towards your own photo gifts at Walmart!
This is a sponsored post on behalf of Walmart Photo.