This is a sponsored post written by me on behalf of A.C. Moore for IZEA. All opinions are 100% mine.
My grandson recently got his own bedroom and was thrilled to find out he could pick out all of the finishings like the bed linens, comforter, pillows, etc. He went with a nautical theme which was no big surprise. This kid loves anything related to the sea!
Then when I received doubled-sided sheets of paper from the Love Nicole line from A.C. Moore  that included this seaside paper pad I decided to make him a personalized banner for one of the walls in his room.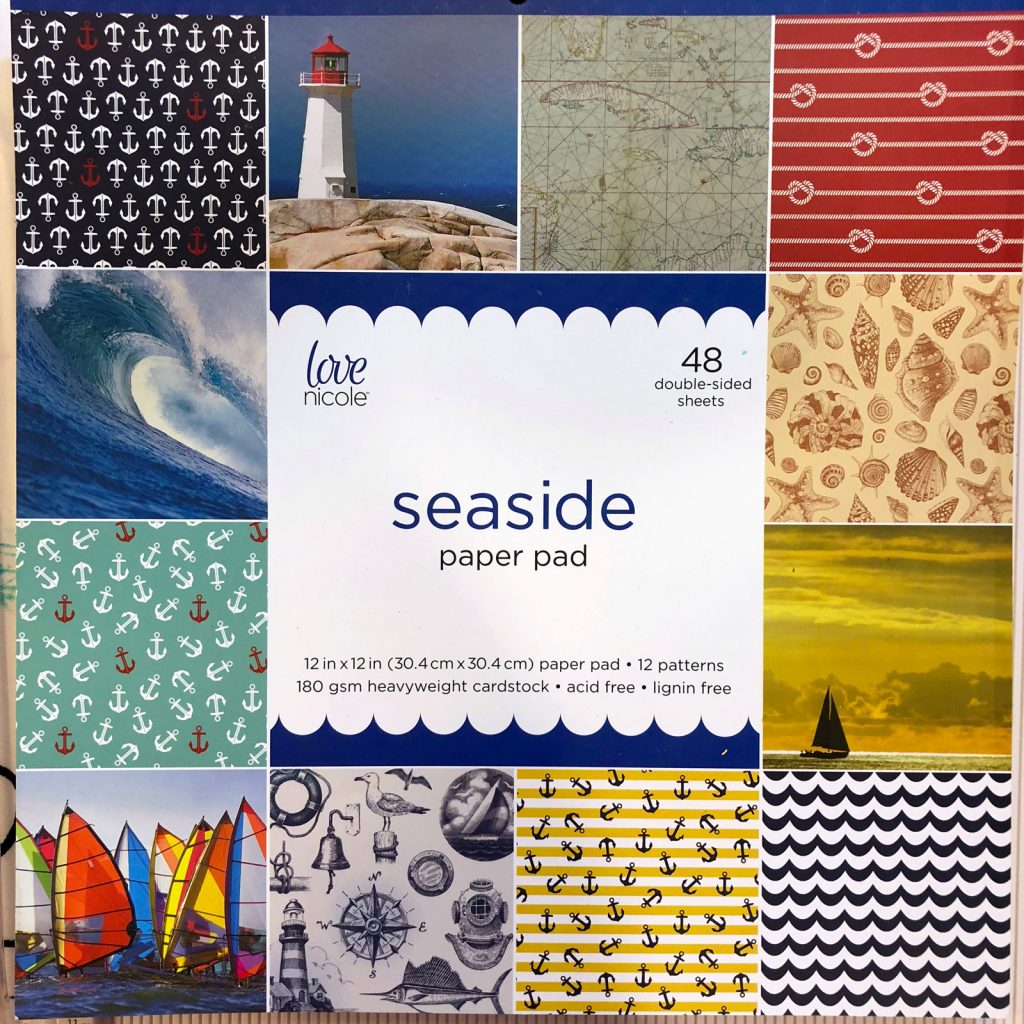 The colors and patterns in this paper pad coordinate wonderfully with the bedding that he chose. There are anchors, nautical rope, and seashells. Perfectly nautical!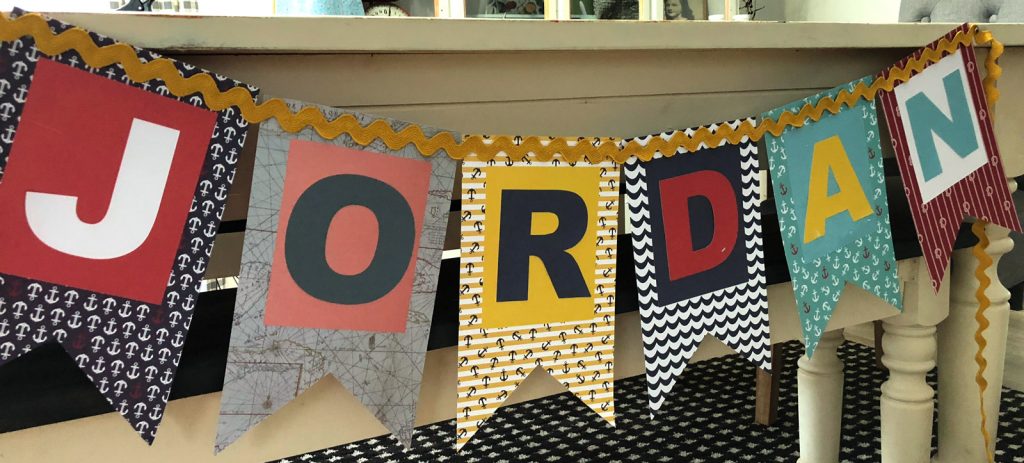 Since my grandson's name has six letters, I chose six different pieces of the double-sided paper to make six banner pieces.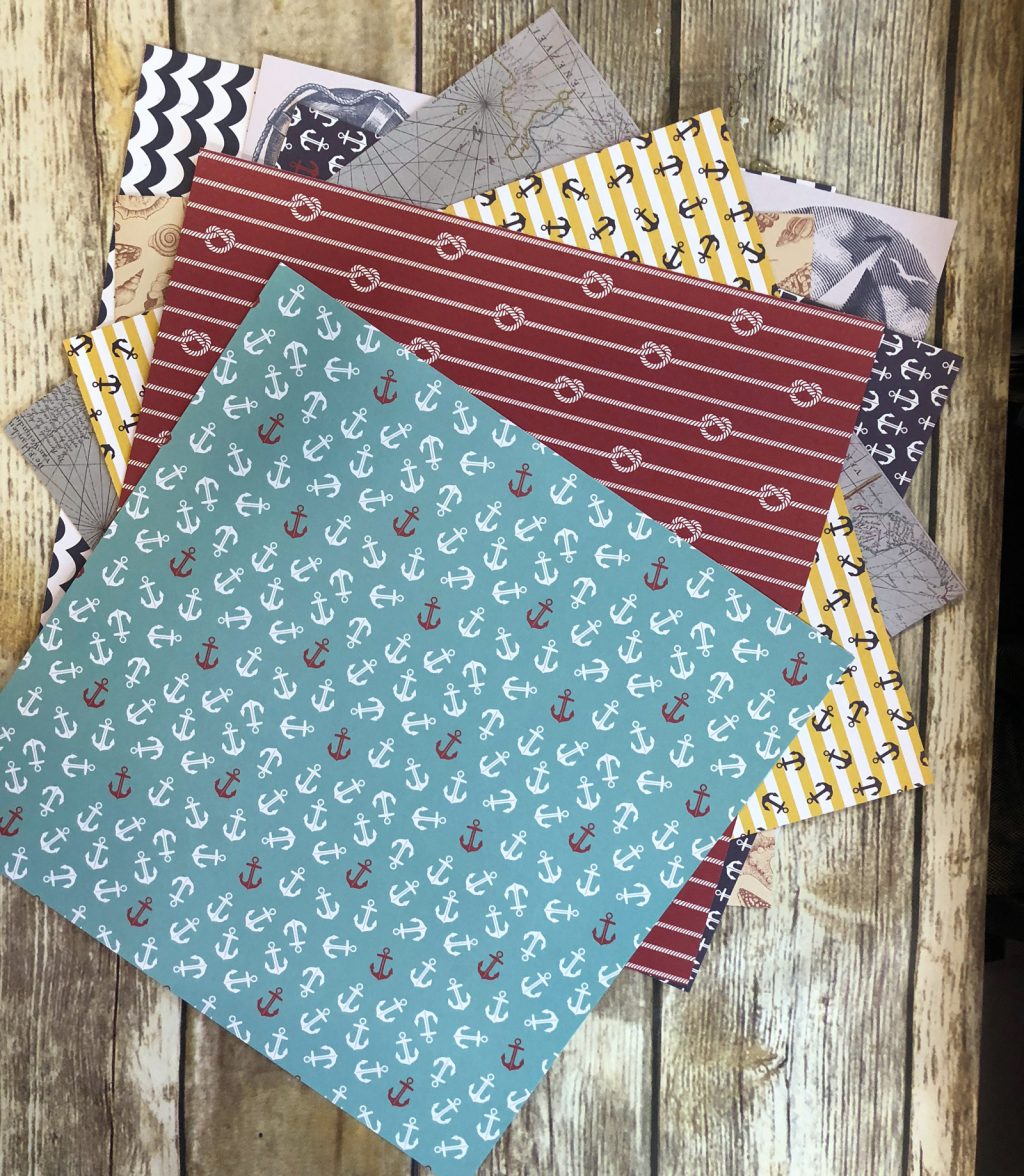 Here is how I made this personalized nautical paper banner:
Step 1. After choosing six different pieces of the 12″ x 12″ double-sided paper from the paper pad (one for each letter of my grandson's name), I cut each one into 3 pieces as shown in the diagram below: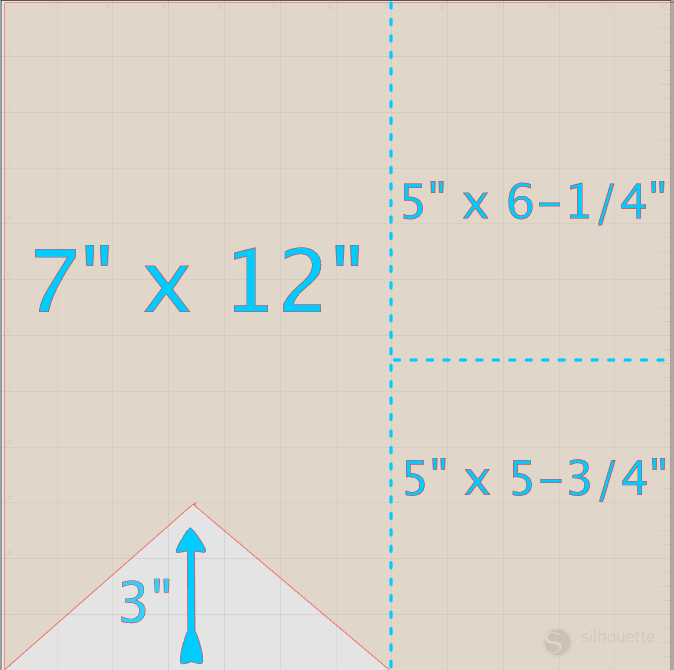 I used a paper trimmer to get straight cuts.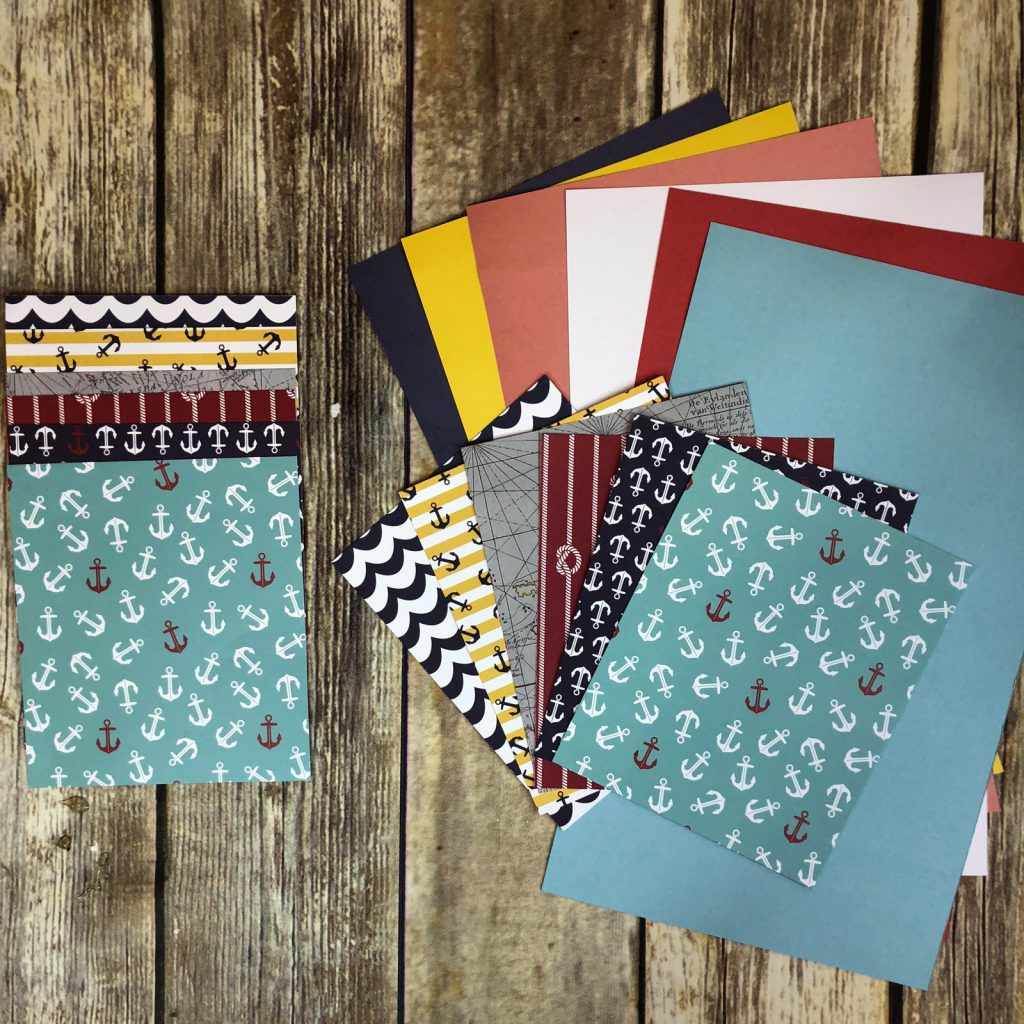 To cut the inverted "v" on the bottom of the 7″ x 12″ piece, I measured up 3″ from the bottom and then cut from each corner to the middle at the 3″ mark with scissors. See the images below: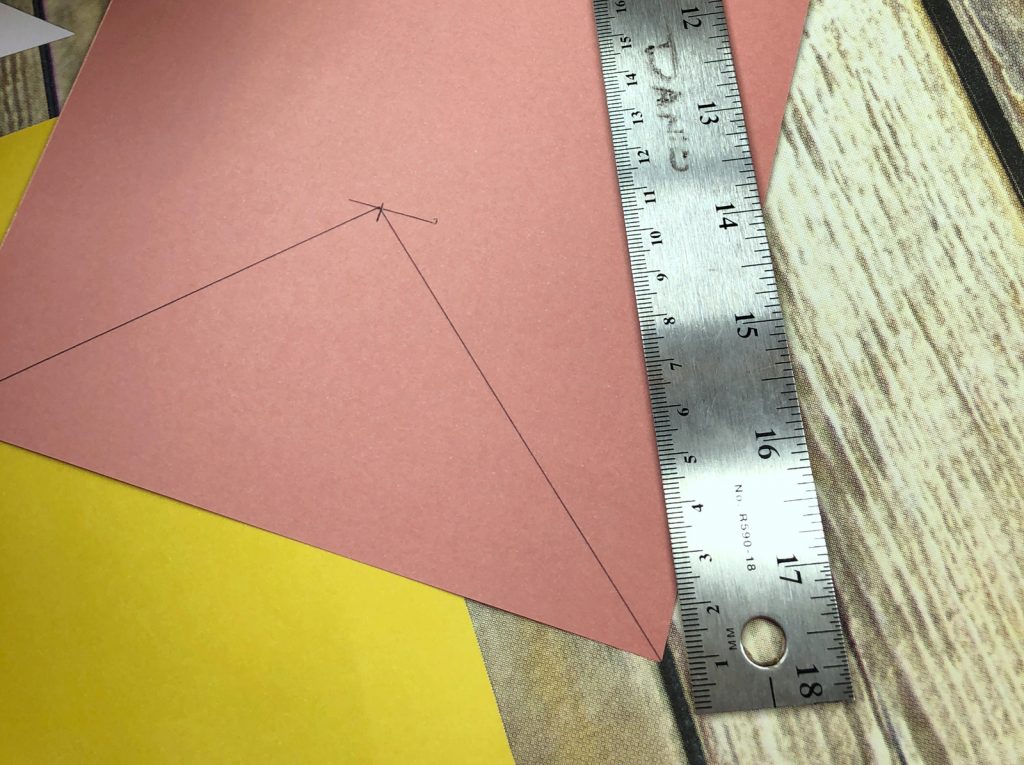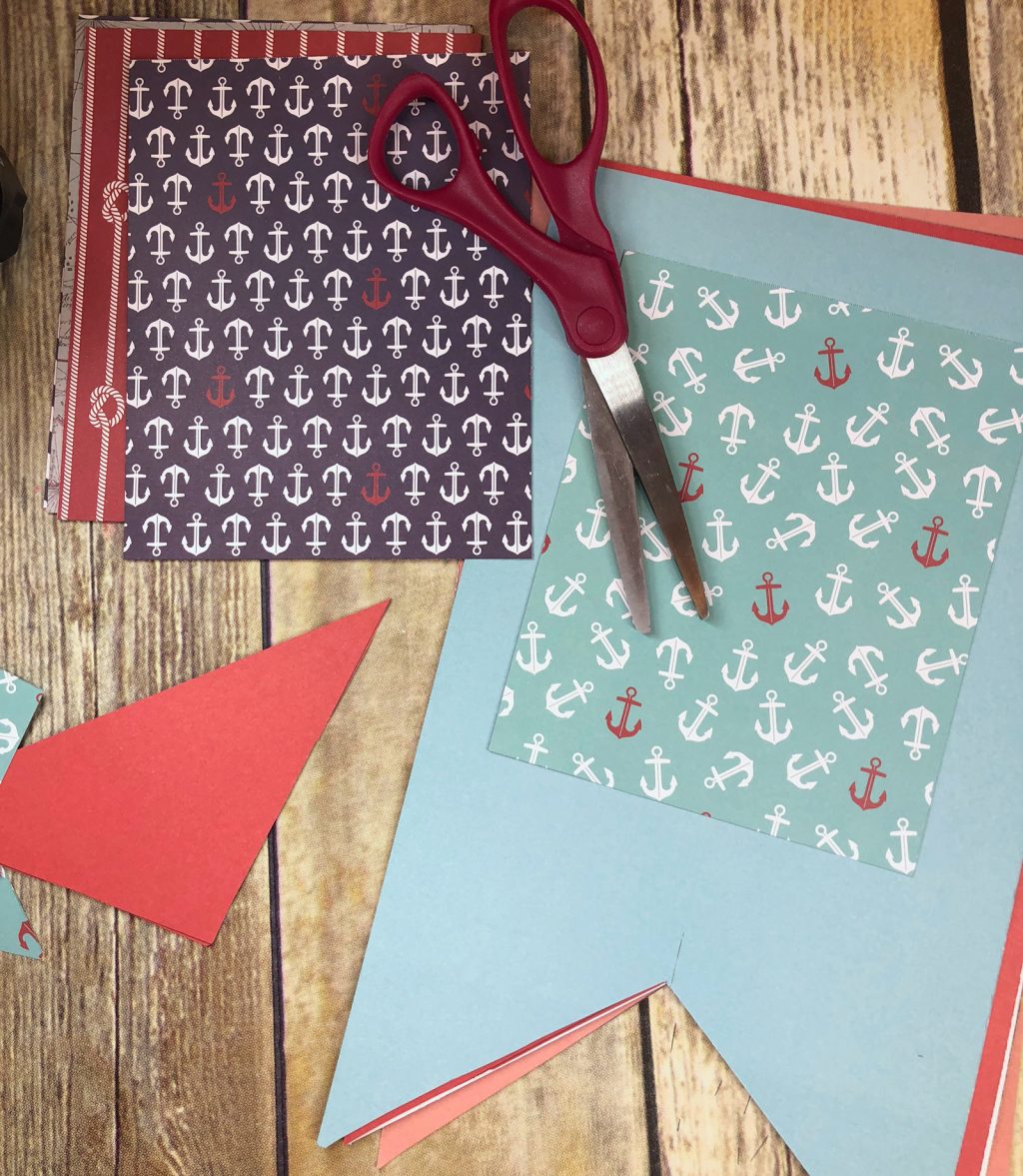 Step 2. After all the pieces were cut, I attached the 5″ x 6-1/4″ piece to the 7″ x 12″ piece, patterned sides facing each other.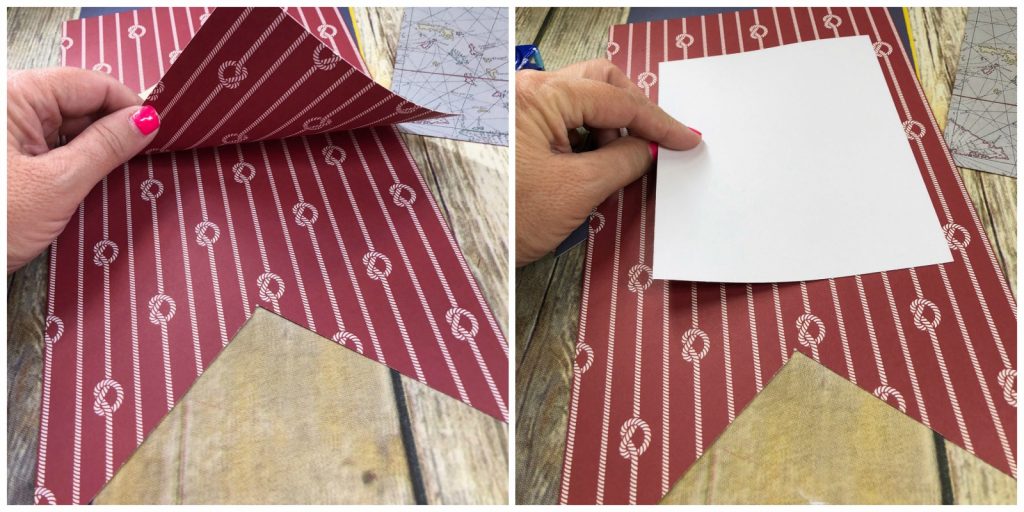 By using the same piece of double-sided paper, the banner will be perfectly coordinated! Another reason I love double-sided paper, especially when one side is a pattern and the other side is a solid, coordinating color.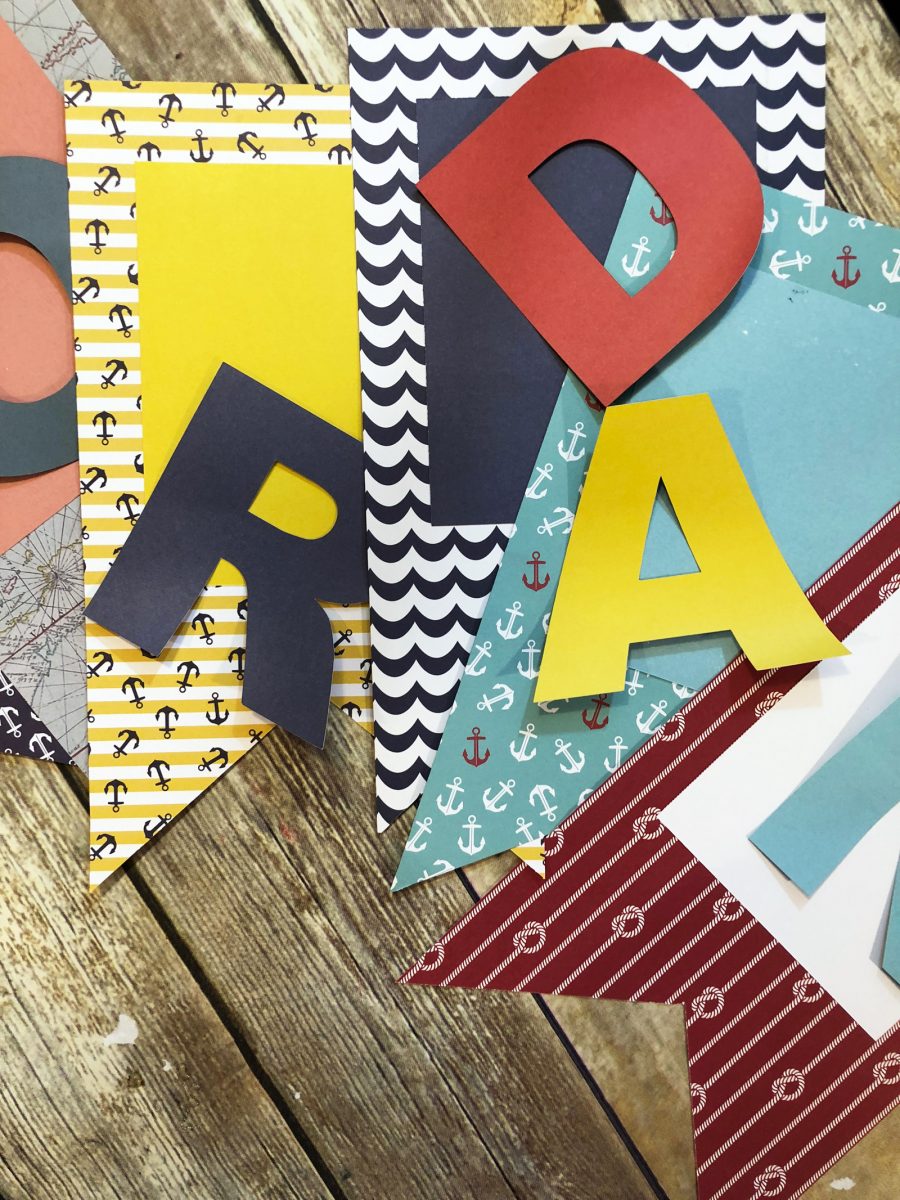 Step 3. The next step was to make and adhere the letters. I made 4-1/2″ tall letters by using the third piece of the paper and cut the letter using my Cricut. If you don't have a Cricut or Silhouette you can trace and cut them out by hand or purchase pre-cut letter stickers. I used a tape runner to attach the letters to the banner pieces.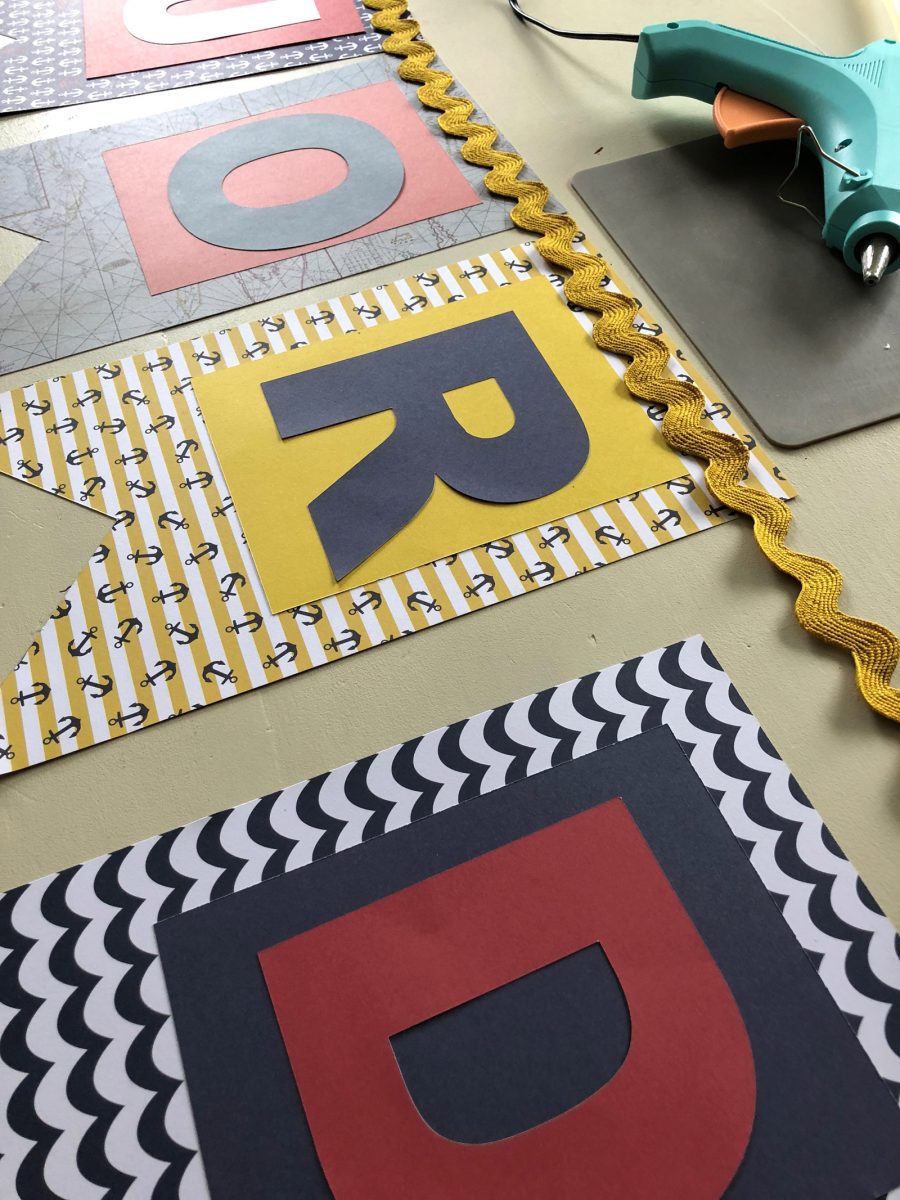 Step 4. This was the last step! I had to choose how to put it all together. I had three choices: white rope, thick jute twine, or gold ric rac. As you can see I went with the gold ric rac.
I love how it turned out and can't wait to take it to him later today!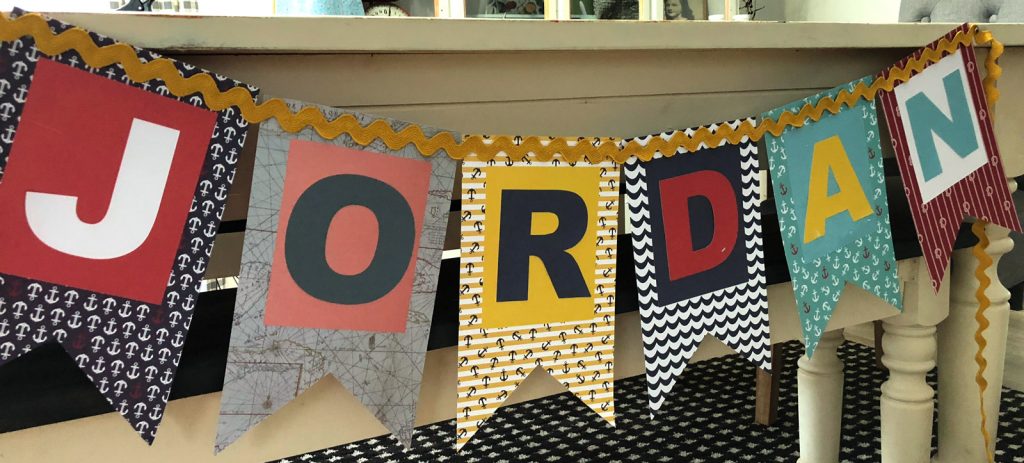 Be sure to check out all of the beautiful paper from the Love Nicole line at A.C. Moore. I think you're going to be pleasantly surprised at the quality of this paper and also at the large selection. And something else I did not know about: A.C. Moore Hour.
A.C. Moore presents regular programming on Create and Craft TV, offering incredible deals on Nicole-branded and other A.C. Moore craft merchandise. A.C. Moore hour is every Wednesday at 11 am EST.
The shows will feature expert crafters demonstrating techniques and creating original content, with all products available online or by phone order. Viewers in the US can tune in on DISH Network channel 221, stream it on Apple TV, Roku or Amazon Fire, or watch live on createandcraft.com.
Here is Where I Party!