Do you have about a bazillion photos on your computer? I do! To think about losing all of those photos….well I can't even imagine how I would feel. And I don't want to know. So when I was contacted by Picture Keeper to try out their back up solution, PK4, of course I said yes! And Picture Keeper gave me a PK4 for one of you!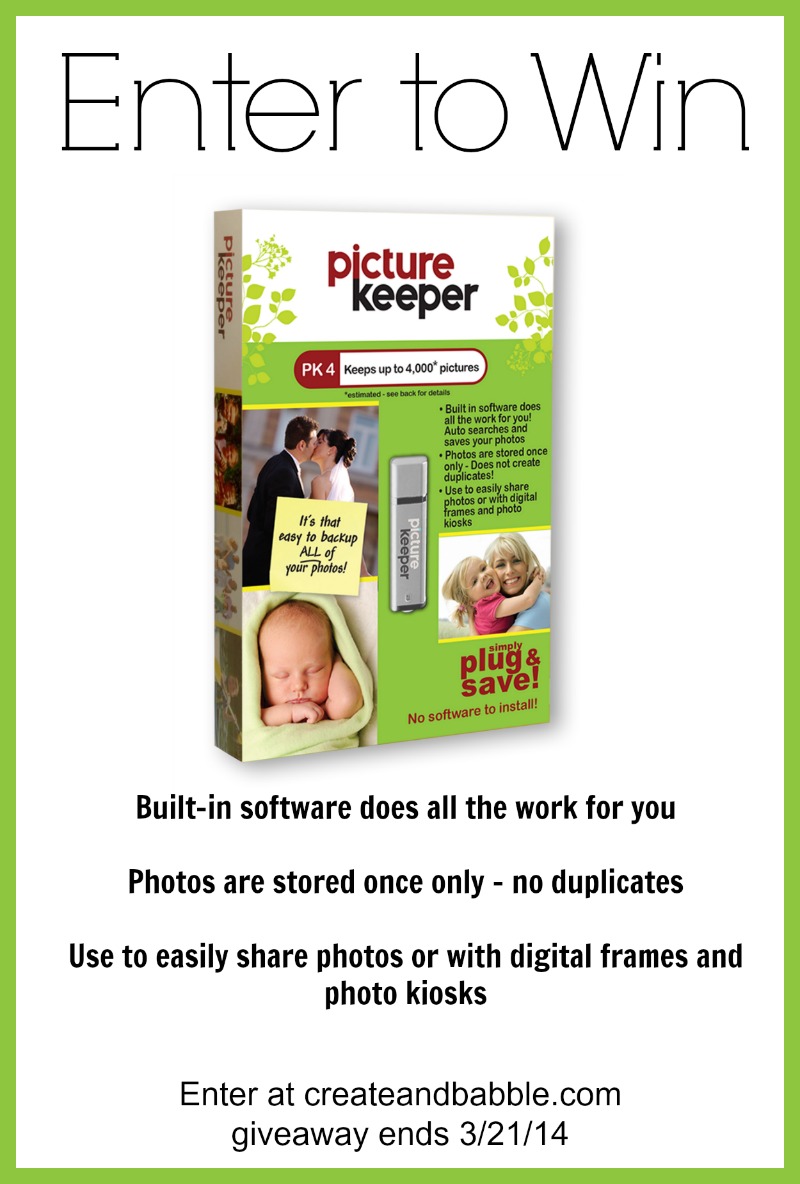 I am so happy to have been introduced to this product. It is so quick and easy to use. Usually when it comes to anything remotely "techy", I have to call in Dan for assistance. But not for this. I just plugged the Picture Keeper into a USB port and clicked start backup.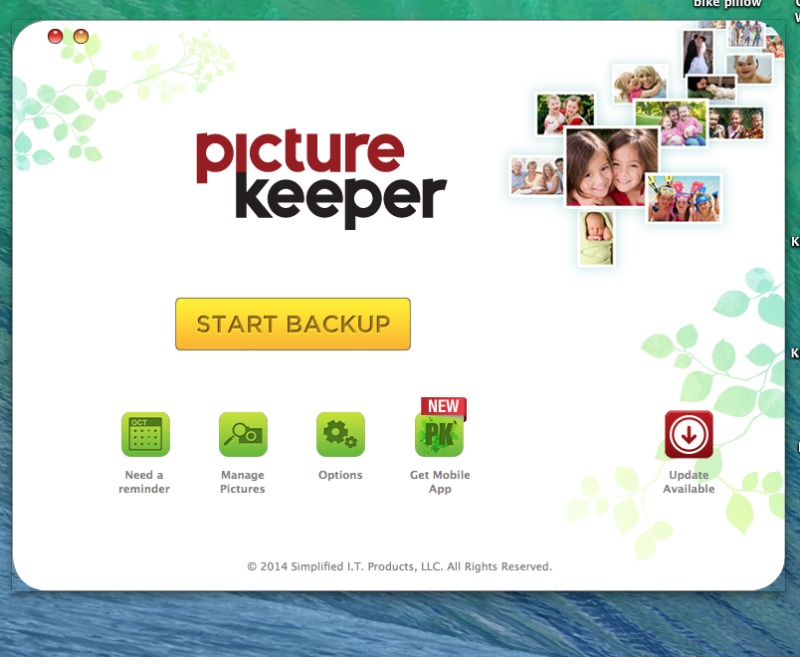 Picture Keeper has built-in software that does all the work for you! It automatically finds and backs up all of your photos. No login, no dragging, no duplicates. The built-in software is what makes this product so easy to use. Once your PK drive fills up, you can start using another PK drive without having to start over. It keeps track of what has already been backed up and continues on backing up new photos.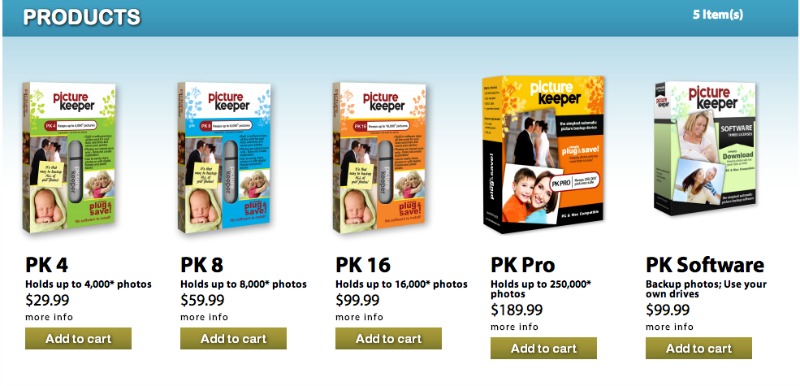 *ESTIMATE – based on an average size of 1 MB per picture
The Picture Keeper is available in various sizes and is compatible with both Mac and Windows computers. There is also a Picture Keeper App available to backup your mobile photos wirelessly. Think of all the photos that are on your phone. With the Picture Keeper App, you can save all of those photos.

I'm plugging my full PK4 into one of those digital frames that I received as a Christmas present several years ago (that I've never used) and putting it on my desk at work. To me, it's one of those "two birds" thing: I get to to see all of the memories from the last few years roll across the screen AND my PK is stored in a different location in case the unthinkable happens at home. The Picture Keeper also makes it easy to make prints of your photos as you can simply take the drive to your local printing store and print the photos directly from it.
I am thrilled that Picture Keeper is giving away a PK4 device to one of you!
Disclosure: Picture Keeper has agreed to giveaway the PK4 device. I was not paid in cash for this posting. I was sent a product for review and all opinions are my own.