I have great news for all the new and "newish" Silhouette® owners out there! Silhouette® America is having a promotion on their Designer Edition® Software!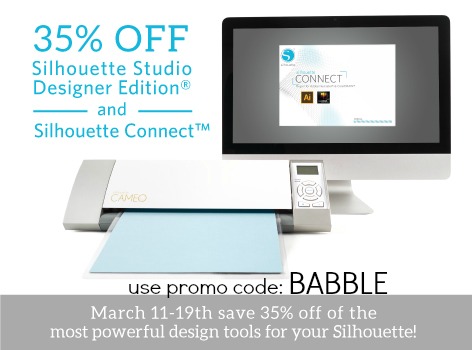 If you've been "on the fence" about purchasing the Designer Edition®, let me tell you why I think it is a "Must Have" for all Silhouette® owners (in my opinion):
The ability to open, manipulate, and cut .svg files. This, to me is huge. There are a ton of .svg files out there and a lot of them are free!
Rhinestone tools! My favorite! You'll be able to convert designs into rhinestone templates and create your own rhinestone designs. And if you're a follower of this blog you know that to me rhinestones = glitter vinyl!
Sketch tools to convert design into several styles of sketchable art. I recently started using this feature and I'm in love! Stick with me here and I'll show you what I made!
Creative knife tools to allow you to clip designs using different patterns. This is fun!
Enhanced eraser set to modify designs with more precision
Build-in ruler and guide lines for precise alignment and drawing – I use this All. The. Time.
The Silhouette Connect is on sale, too! What is Silhouette Connect? If you create your own designs in Adobe Illustrator® or CorelDRAW®, first of all: I'm jealous! But seriously, with Silhouette Connect you have the ability to send projects you've designed straight to your Silhouette® electronic cutting tool with no need to convert them to a Silhouette Studio® compatible format.
Now on to the sketch project I promised: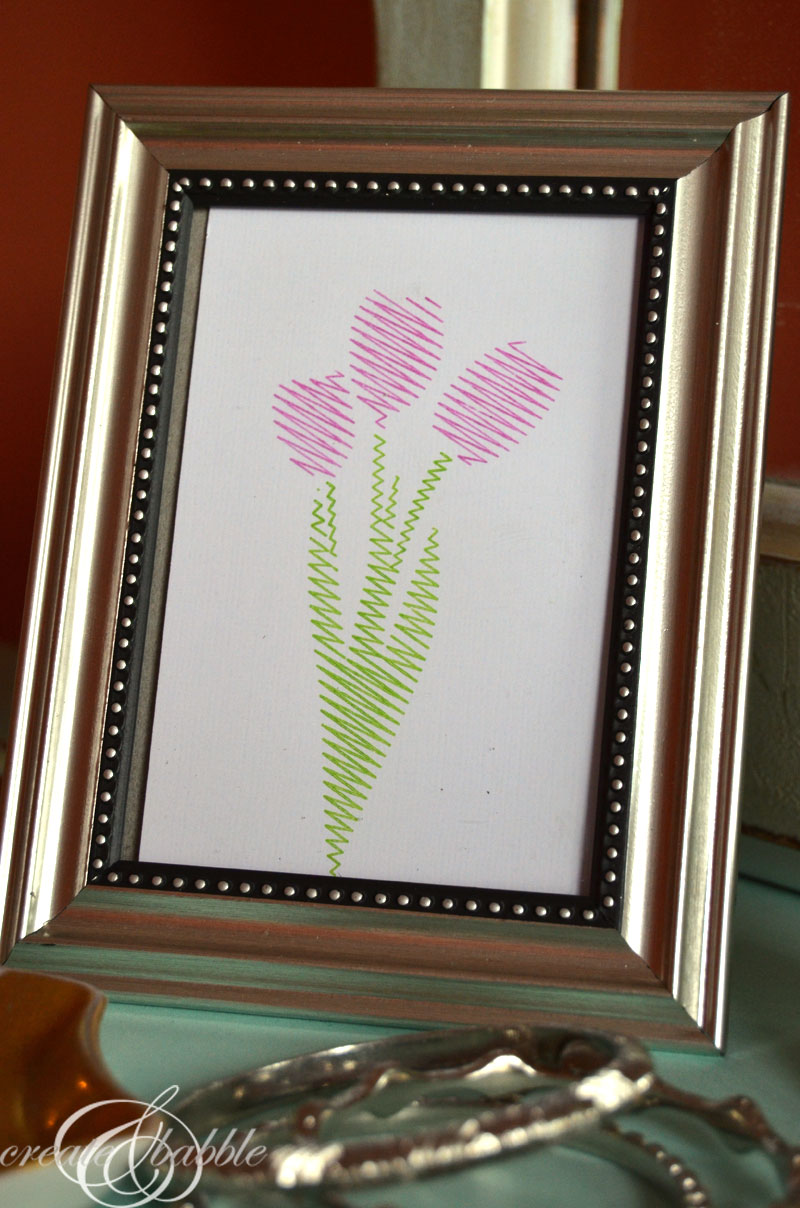 To make this sketched tulip design, I first downloaded a free .svg file from openclipart, copied and pasted a tulip .svg onto my drawing area in Silhouette Studio®. Next I traced the image, resized, and made two copies.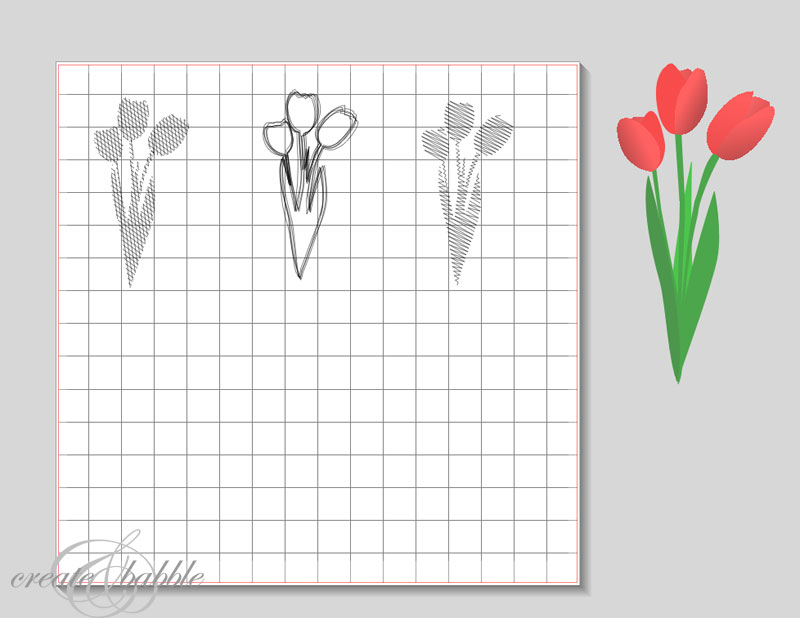 Then the fun began! I played around with the sketch tools. I also used the "advanced options" and changed the spacing and angle of the sketching.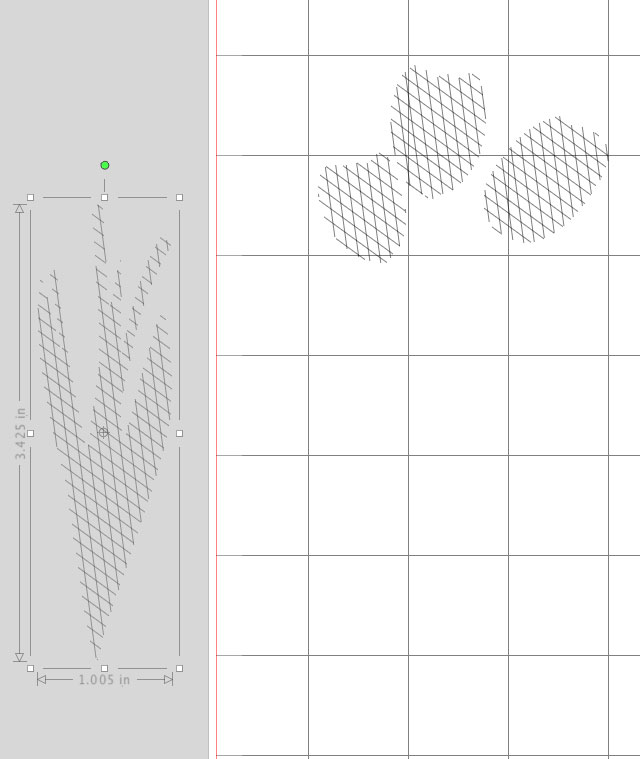 In order to be able to use two different colors, I used the knife tool to separate the flower heads from the stems and then clicked and dragged them off the page.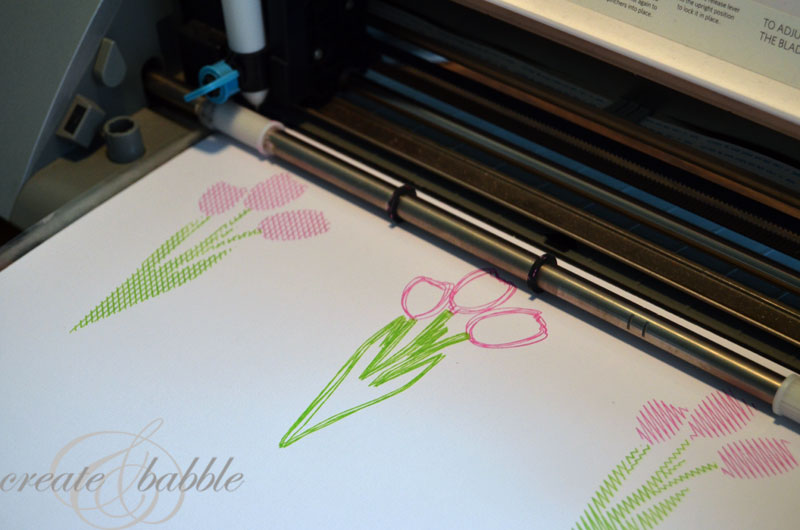 In order to sketch, I replaced the cutting blade with a Silhouette® Glitter Sketch pen, adjusted my settings for sketch pens and let the Silhouette® sketch away! Since I was using two different colored sketch pens, I didn't remove the cutting mat from the Cameo® until after the second sketch pen sketched, so that everything would line back up perfectly.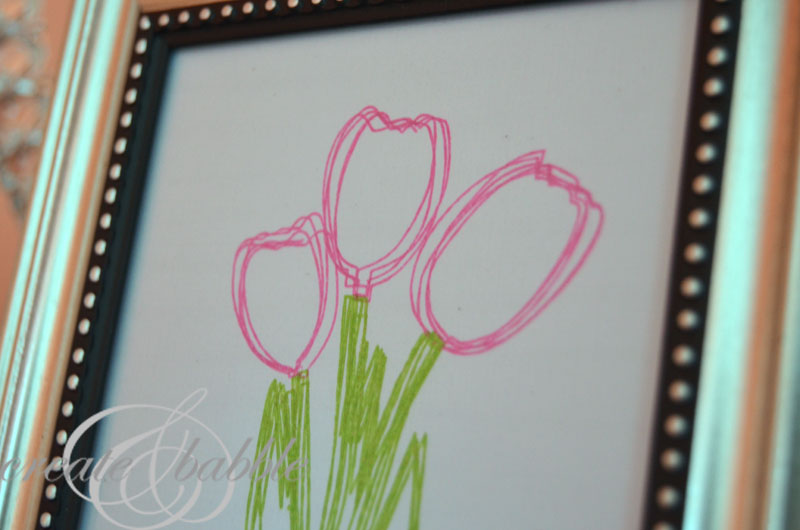 Now I have one more thing to love about my Silhouette®! What do you love most about yours?
You can get the Silhouette Designer Edition® software for 35% off through March 19 by using my promo code: BABBLE
DISCLOSURE: If you purchase from Silhouette® America using my promo code, I receive a small commission. As always, I only recommend products I use and trust. And you know how much I love my Silhouette®!