Maybe you've got a Silhouette® owner/lover (or a crafter who's dying for her own Silhouette® machine) on your list this year and you aren't sure what to get her? I am here to help! Since I am a Silhouette® owner and lover, this list is full of products that I already own or want to own.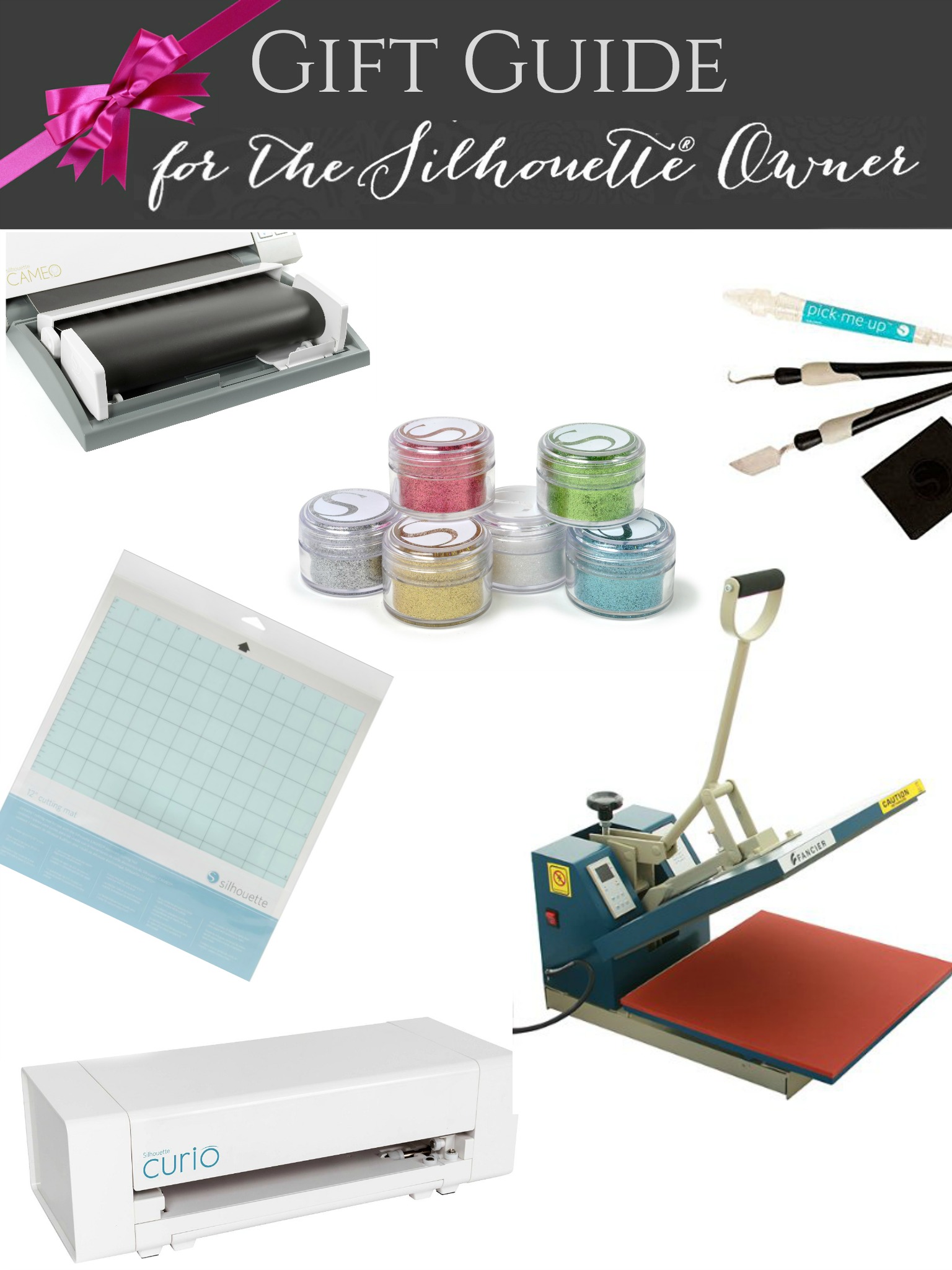 And if you are the Silhouette® lover, go ahead and send this list to your husband so that he gets some hints about what you might like! (Let me know if you want me to send it to him!)
There is also a fabulous giveaway for some awesome Silhouette®-related products at the bottom of this post! (update: this giveaway contest is over)
Okay Santa. Are you ready? Let's start with the big ticket items first.
This list contains affiliate links. This means if you make a purchase using one of these links, I may earn a small commission at no additional cost to you. This helps keep the lights on here at Create & Babble!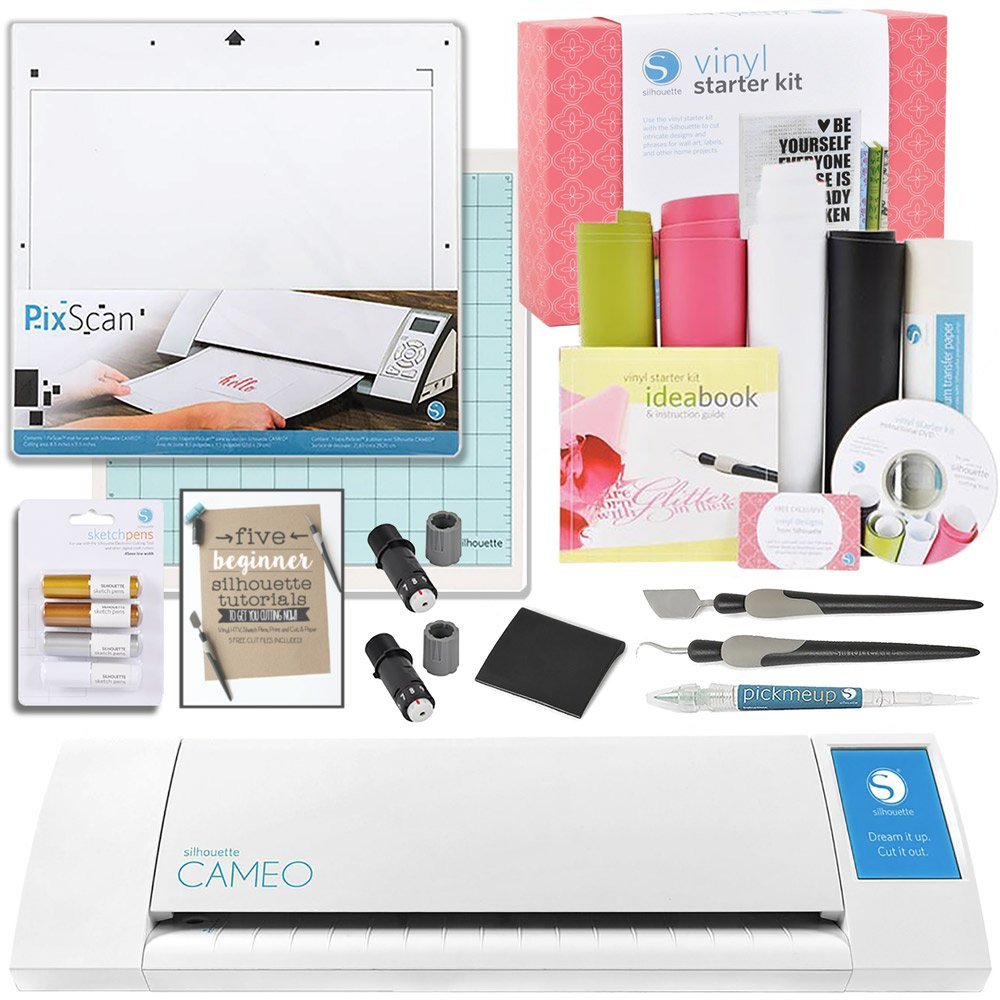 If the crafter in your life doesn't own a Silhouette® machine yet, but you know she wants one, this will knock her socks off. This bundle includes:
Silhouette Cameo II Touch Screen – Newest Model

Vinyl Starter Kit: Includes 4 sheets of premium vinyl (9-inch by 24-inch of black, white, dark pink, leaf green), 10-feet of premium transfer paper, Silhouette hook, Silhouette scraper, exclusive download card good for 10 vinyl designs, idea booklet and instruction guide, and an instructional DVD.

5 Project Starter Guide written by Cameo Guru Melissa Viscount (Vinyl, Heat Transfer, Print & Cut, Paper, and Sketch Pen), Pixscan Mat, 12-inch x 12-inch Cutting Mat, and Metallic Pens Set

2 Cutting Blades, 1 Vinyl Timmer Blade, Pick Me Up Pen, Scraper, Hook Tool, Spatula Tool

One month to the Silhouette design store worth $25 in downloads, Software for PC & Mac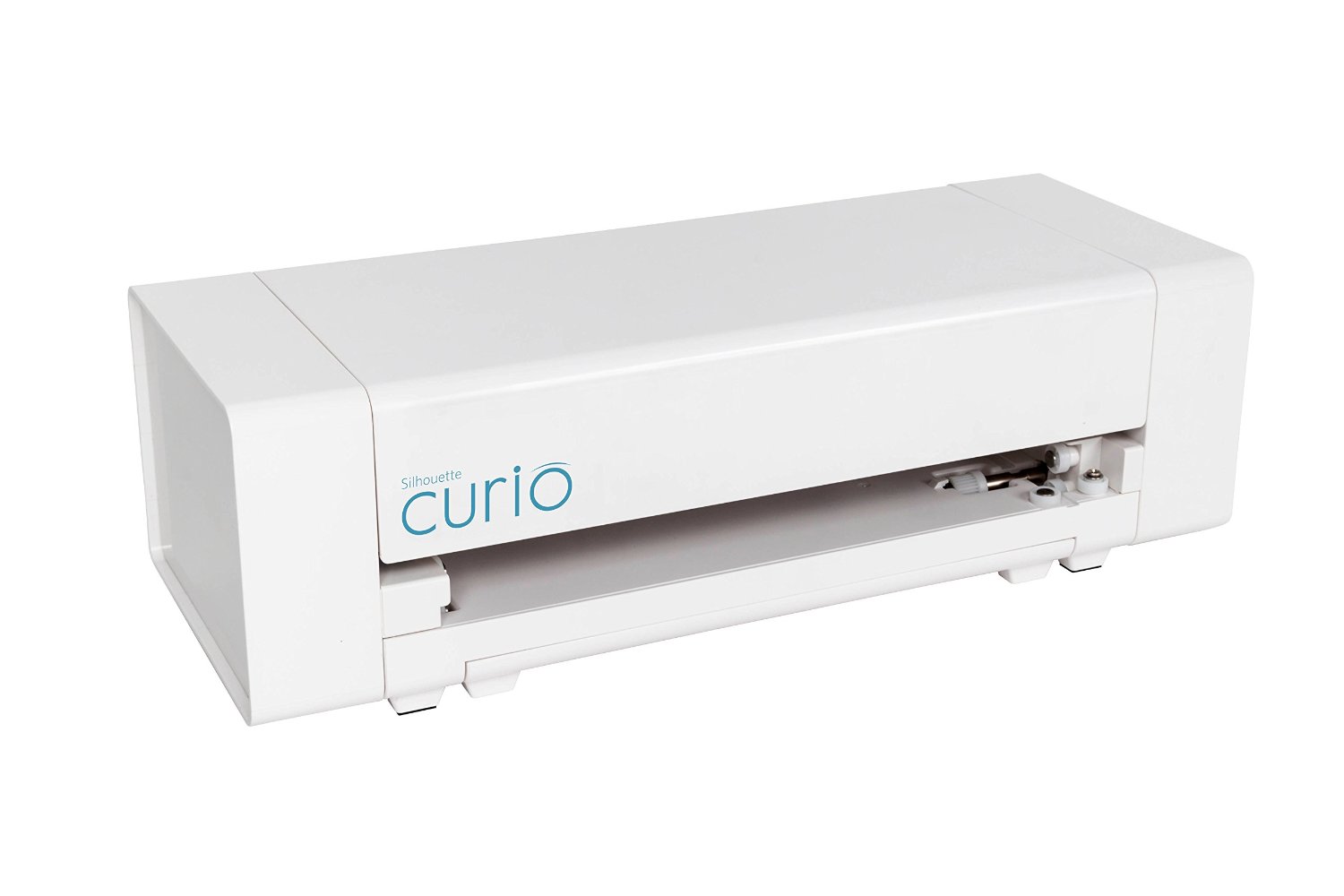 If your crafter/Silhouette® owner is happy with her CAMEO, maybe she'd like to try out the new Curio. The Curio is not a replacement for the CAMEO or PORTRAIT, it's another machine that does different things:
The Curio is taking giant leaps forward with its new features; Along with the new stippling and etching functions, Silhouette is proud to introduce three types of embossing methods-Path Emboss, Score & Emboss, and Print & Emboss

With Curio, you can now cut thicker material. When used with Silhouette's new deep-cut blade, you can cut up to 2mm thick materials; The Curio boasts a 5mm clearance, which allows you to feed thicker materials through the machine

It's all driven by powerful Silhouette Studio software and the Silhouette Design Store. The Curio is the only machine that can unlock the embossing, stippling, and etching, and dual carriage options that will now be available in Silhouette Studio
Now let's move on to products that go WITH her Silhouette® machine. I got this very heat press last year for Christmas and I absolutely love it!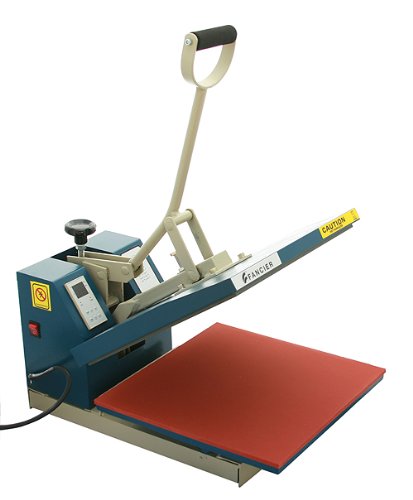 For $229.99 & FREE Shipping this Heat Press is a fantastic deal!!! If your Silhouette® lover is using an iron to decorate t-shirts and onesies, please . . . get her this heat press. You will earn major bonus points, I swear!
Okay, now that we've gotten the big ticket items out of the way, let's move on!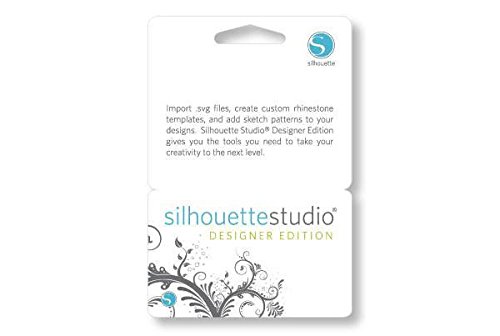 If you (or your Silhouette® owner/lover don't have the Designer Edition of Silhouette Studio®, it is a must! And for $25.59, it's a no-brainer! I wrote a blog post about why I think that the Silhouette Studio® Designer Edition is a must have. Read it here.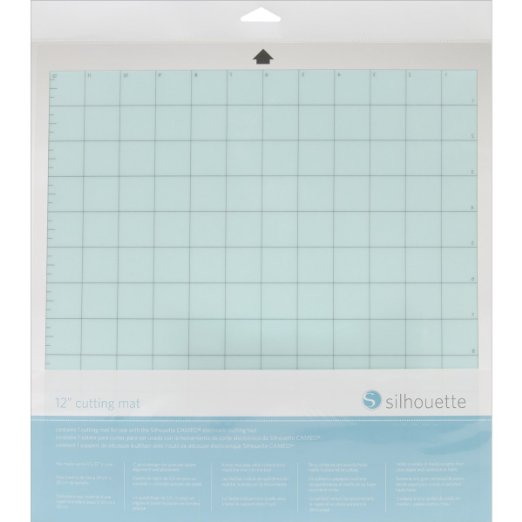 There are two Silhouette®-related products of which I need an unending supply. Cutting mats is one of them. And I have discovered a wonderful thing: With an Amazon Prime Membership, you can subscribe and save. As of this writing, the price is $8.84 (free shipping) for Subscribe & Save Silhouette® 12″ cutting mats. You're welcome ; )
This next product is on my wish list. (Dan, are you reading this honey?)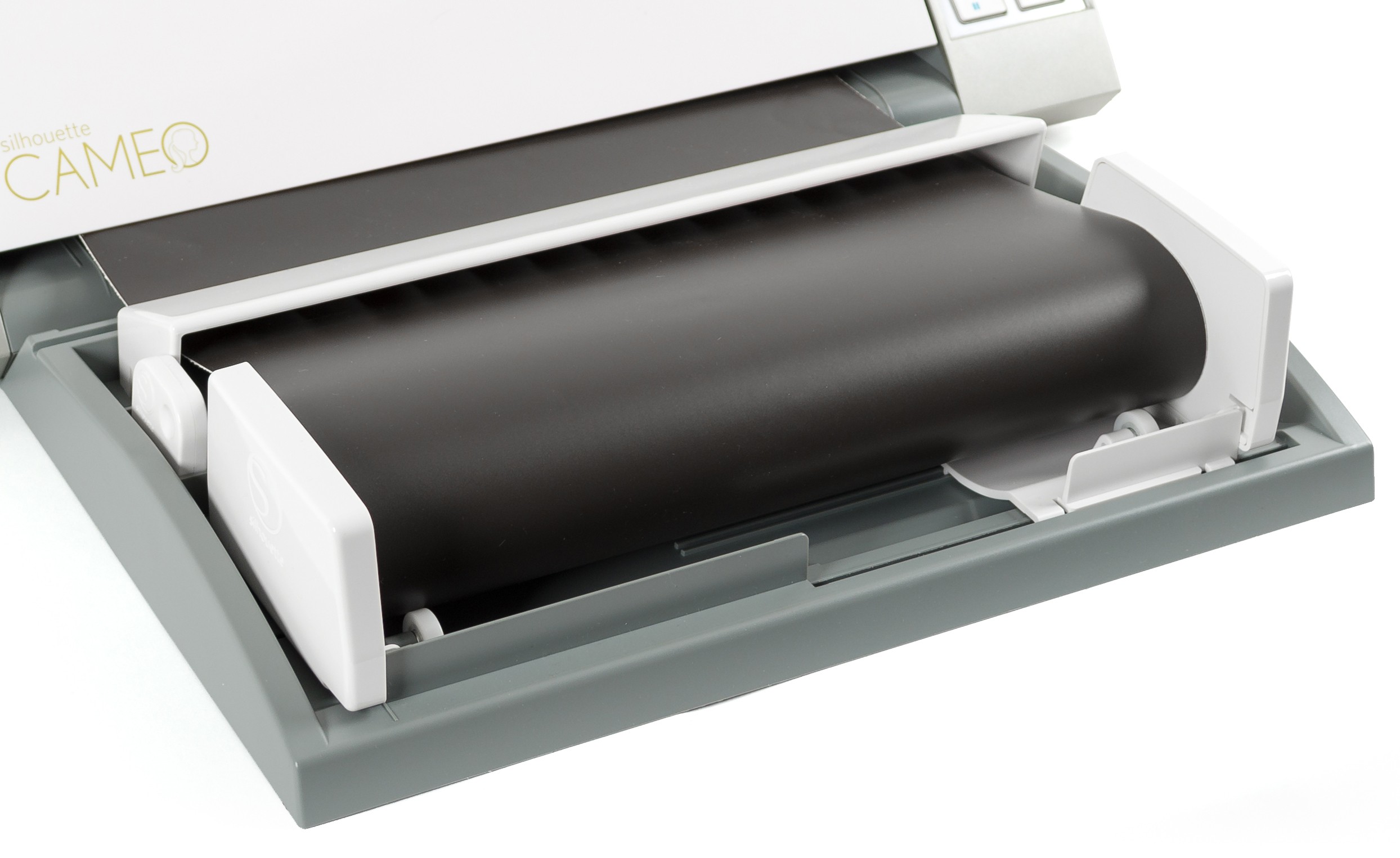 While I don't own the Silhouette® Roll Feeder (yet), I have read nothing but rave reviews about how well it works for keeping rolls of vinyl from shifting.
Need a stocking stuffer idea?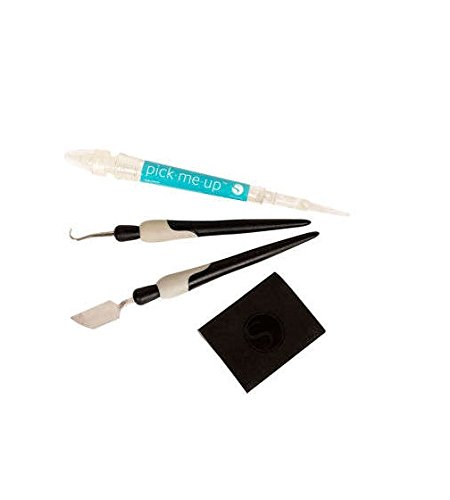 The Tool Bundle will be a welcomed addition to your Silhouette® Owner/Lover's tool box!
How about some vinyl to go with that heat press or roll feeder?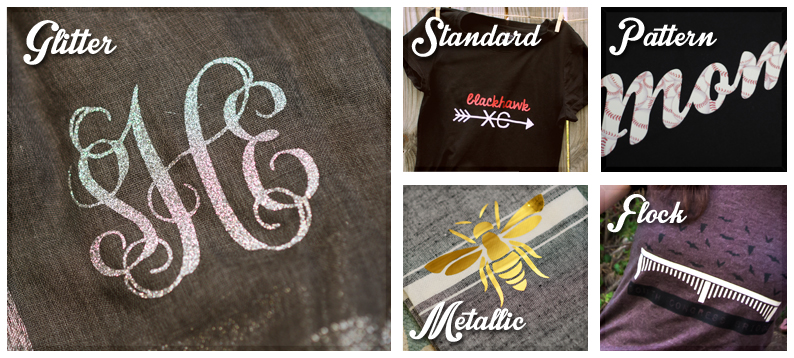 Happy Crafters has a large assortment of my favorite iron-on vinyl: glitter vinyl! They also sell standard, patterned, metallic, and flocked heat transfer vinyl.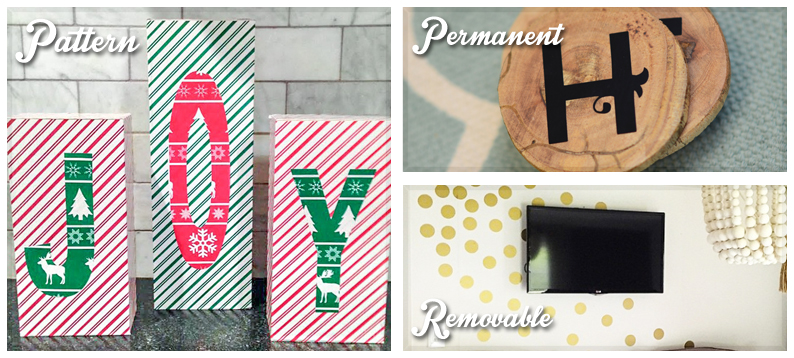 And Happy Crafters sells wall vinyl also!
Now. What about all of the other people on your list?  Below are are 60 more gift guides from 54 bloggers that will help you wrap up that holiday shopping in no time!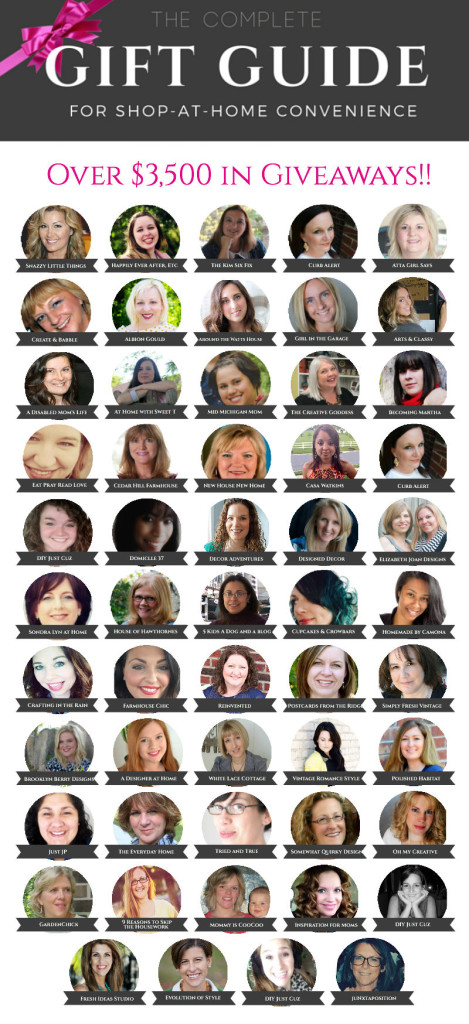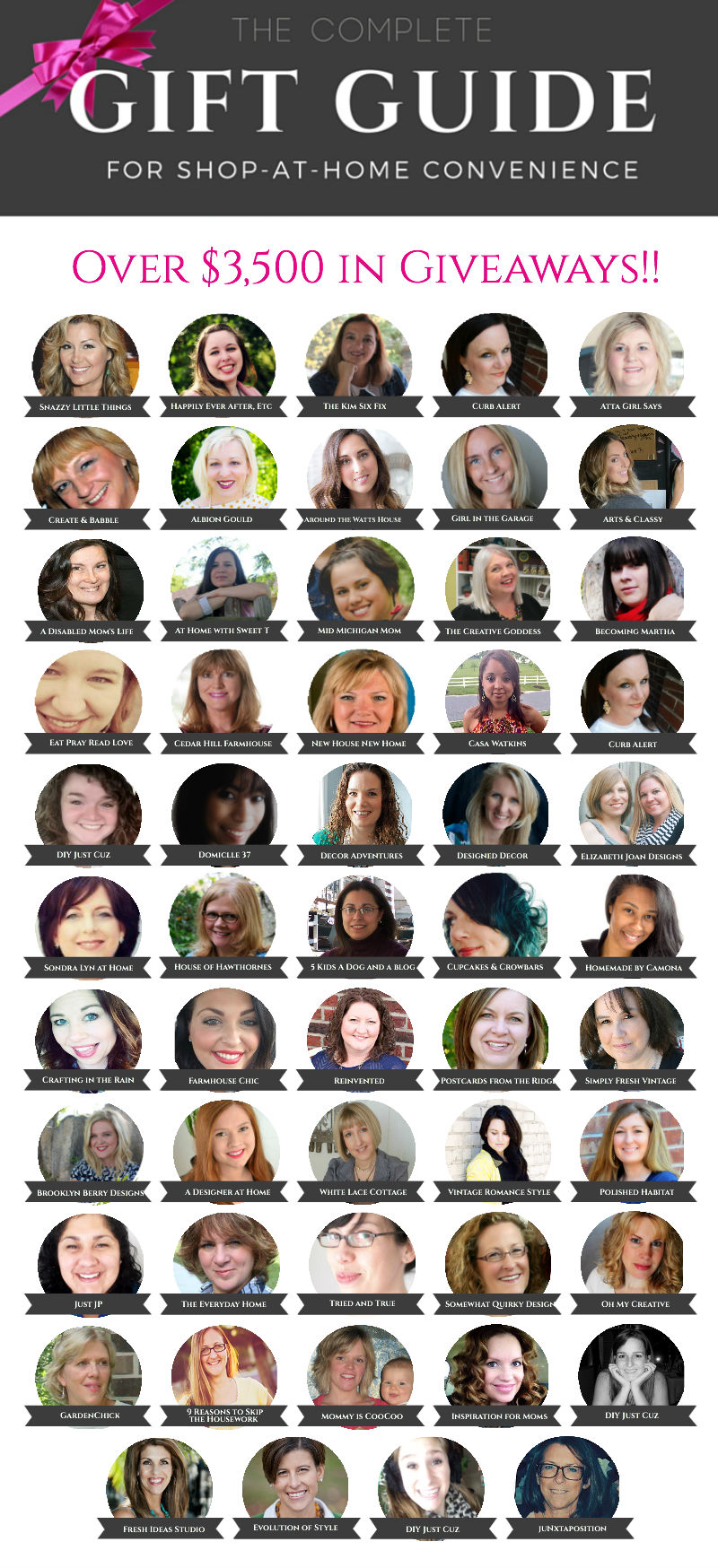 And guess what??? Every one of these gift guides has a giveaway going on also! Good luck – I hope you win!
As promised, here is the Giveaway! Enter below for a chance to win a Prize Pack from Silhouette America. It includes a Tool Kit, replacement blade, and the Vinyl Starter Kit! That's not all! Happy Crafters is also providing a $50 pack of Bling HTV!!! (Open to U.S. residents 18 years of age and older) a Rafflecopter giveaway