Hello friends! I'm excited to share today's project with you about how to antique unfinished furniture in six steps.


My friends at Wayfair sent me this unfinished table (Maginnis End Table) and asked me to make it the most amazing end table ever. To make it into a furniture piece of my dreams. I could use stain, paint, stencils, hardware – anything to turn this plain, unfinished table into something very unique and special.
I knew right away that I wanted the finished table to have an old world look. Like it's been around for a long time. A piece that looks well-loved, worn, and weathered. A piece that has character.
Did I achieve my goals? I think so. Here's how I did it.
How to antique unfinished furniture in six steps
Step 1 – Age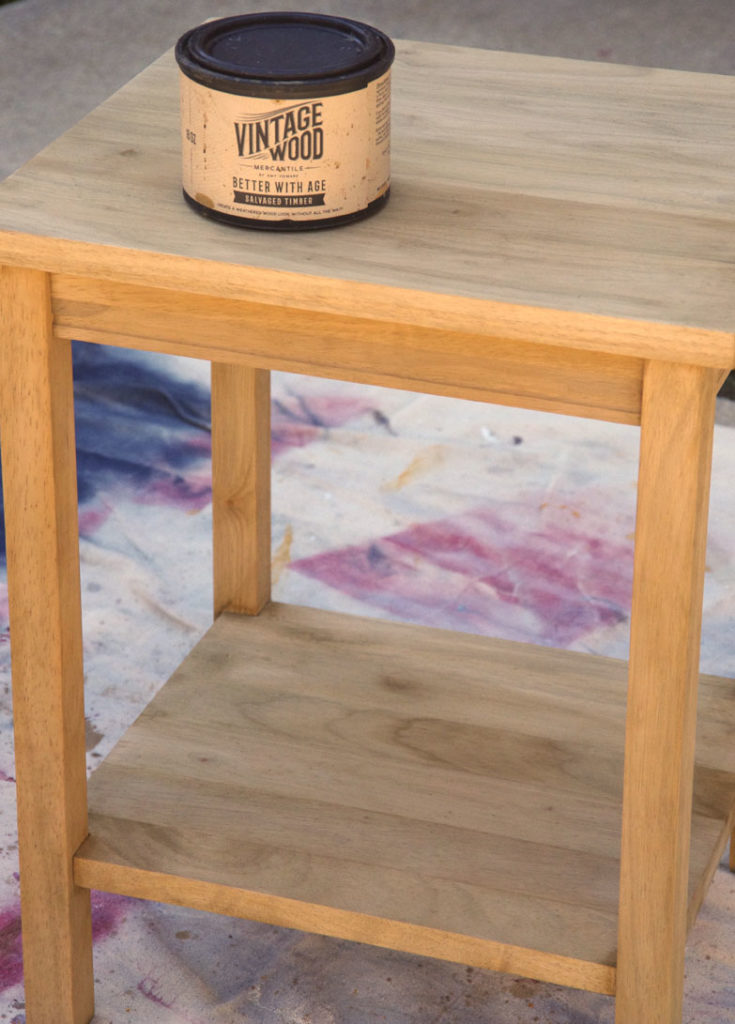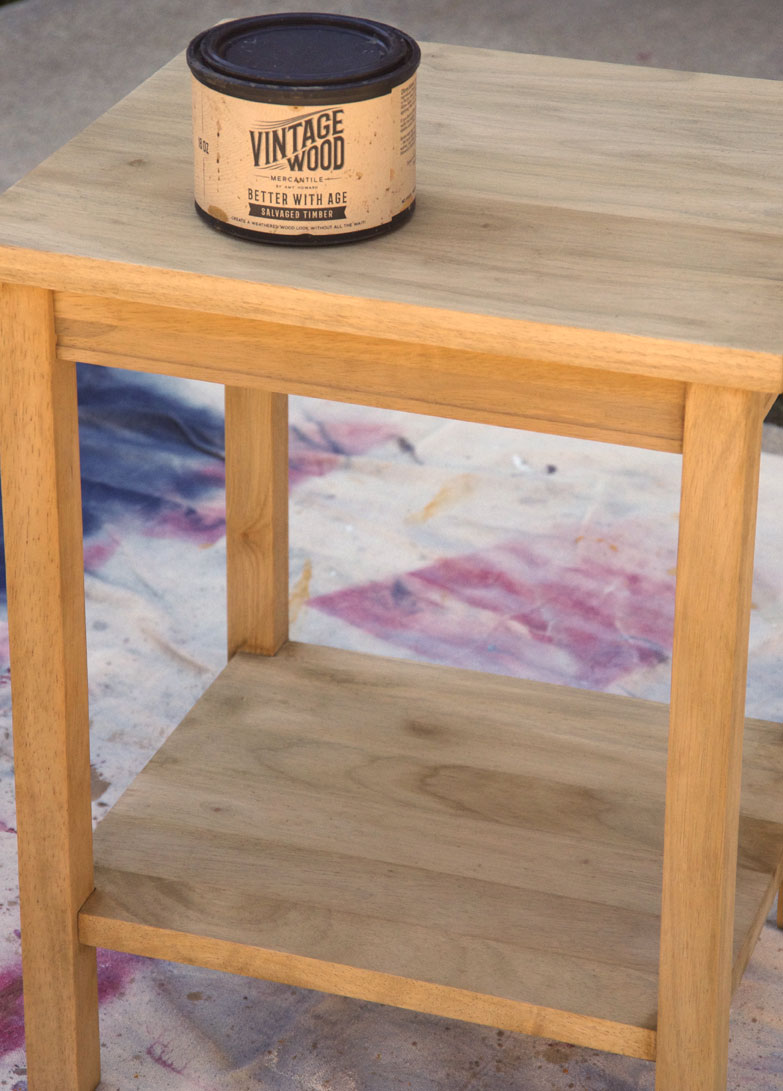 I applied a generous amount of Better With Age by Amy Howard. Better with Age ages raw wood by reacting with the tenins in the wood. It gives raw wood a grayish, worn appearance. This was allowed to dry overnight.
Step 2 – Paint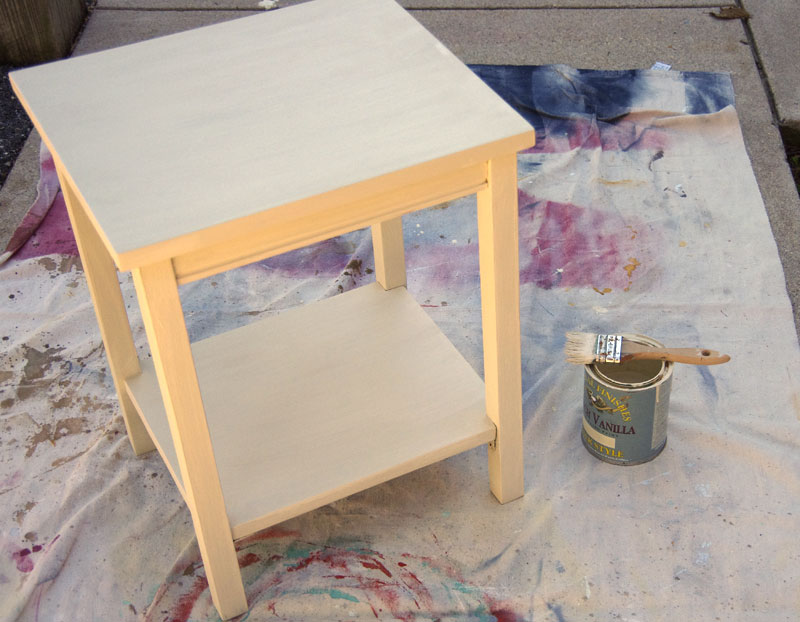 Next I brushed on two coats of chalky type paint in a vanilla color. This paint dries rather quickly.
Step 3 – Sand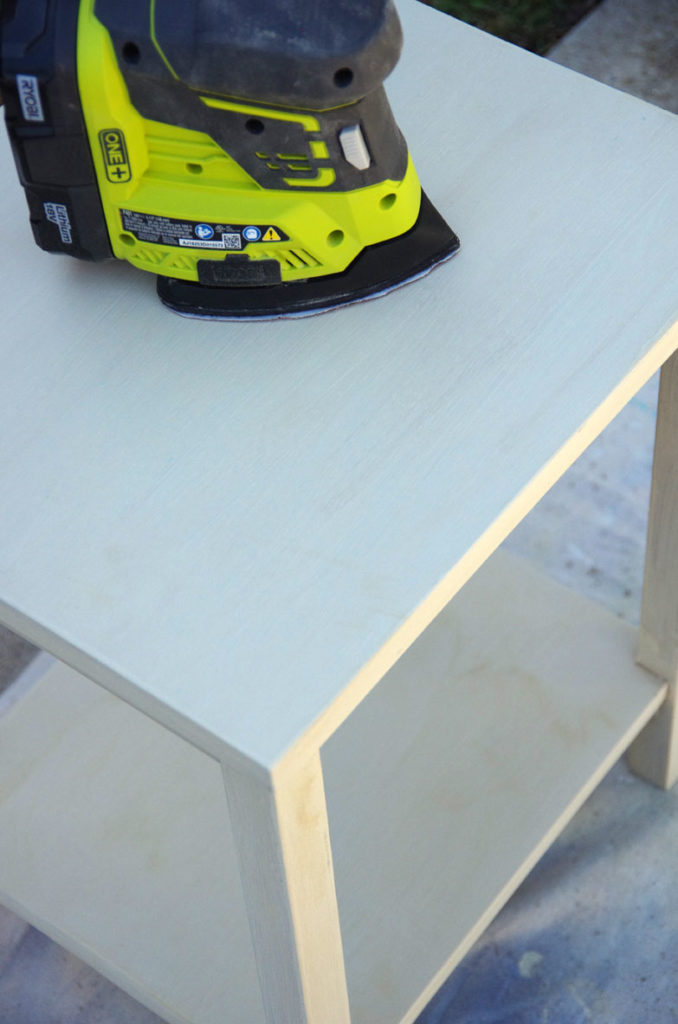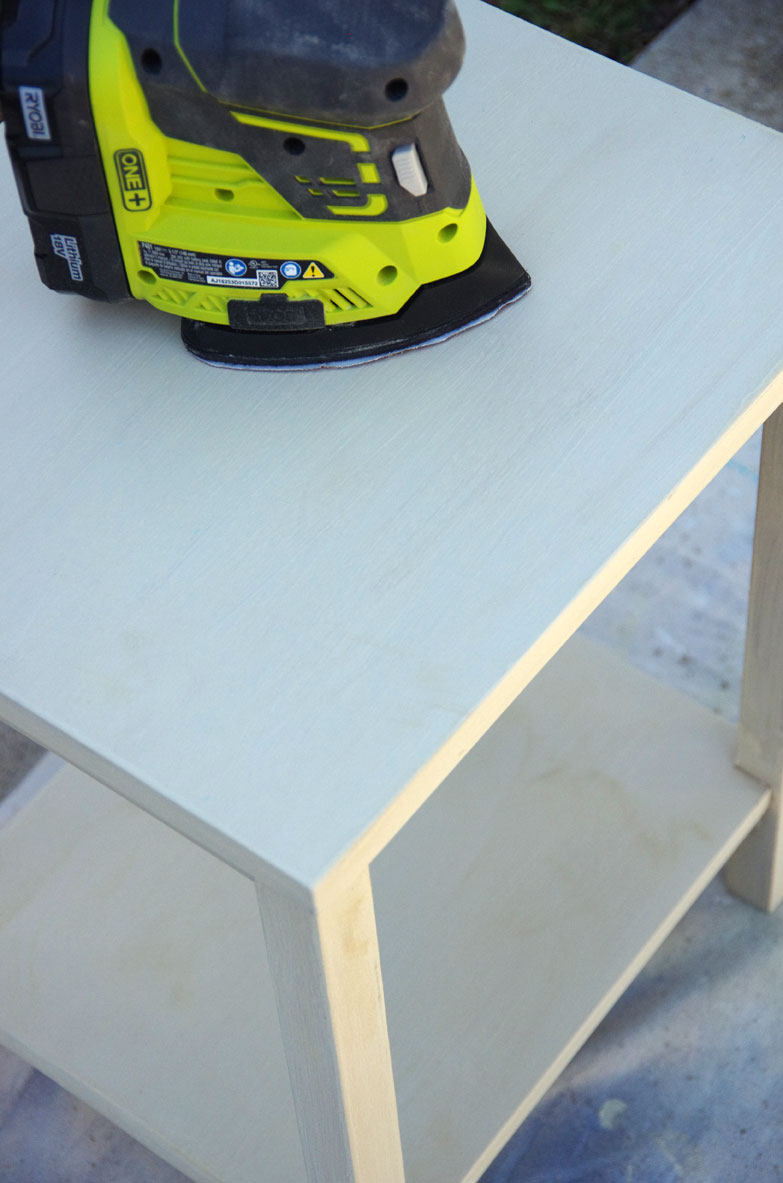 I sanded to a smooth finish.
Step 4 – Mouldings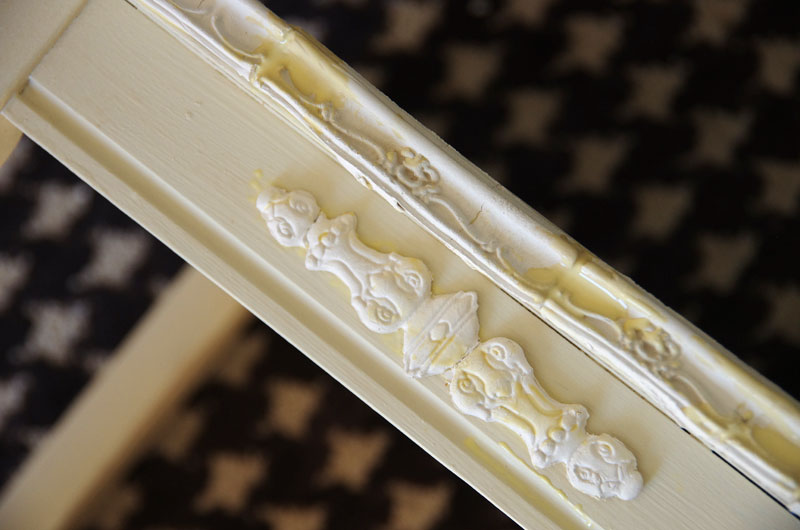 Add moulding with wood glue. (I made my moulding with paper clay and molds. I'll talk more about them in an upcoming post.) Decorative wood moulding could also be used.
I used painter's tape to hold the moulding in place until the wood glue dried.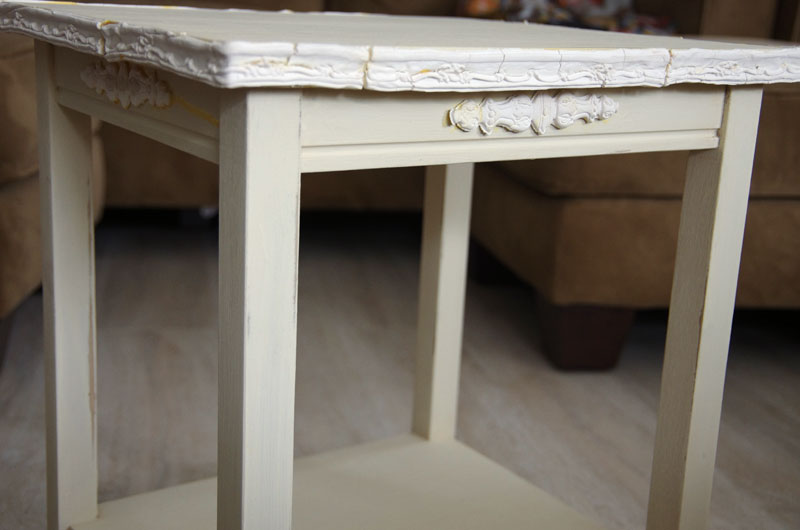 Once the glue was dried, I filled the cracks with wood filler, let it dry, then sanded as smooth as I could get it.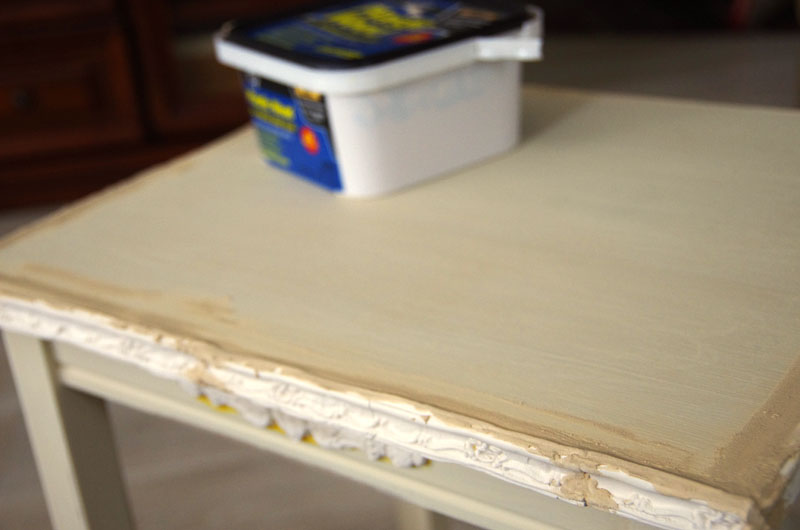 Step 4 – Antique Crackle Medium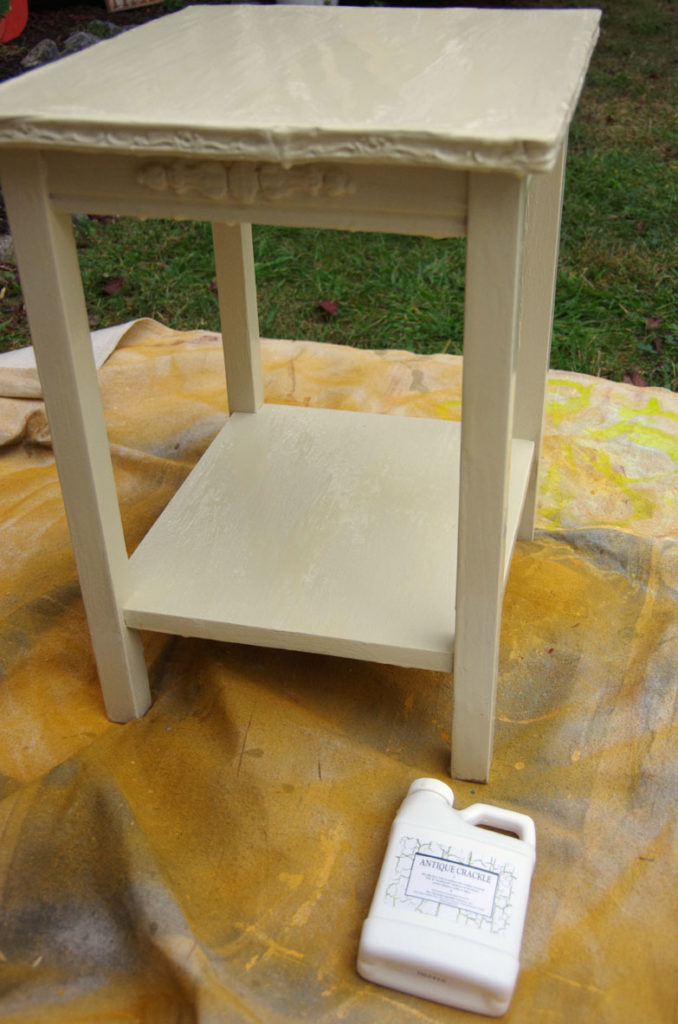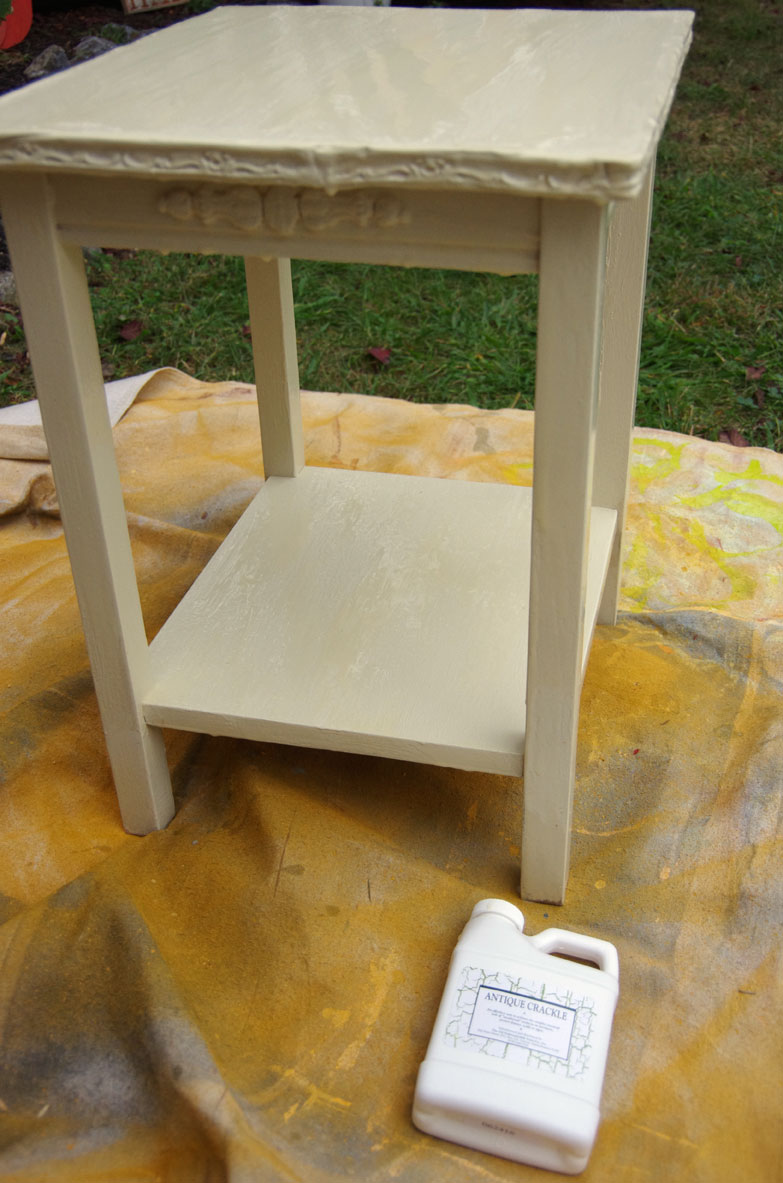 I brushed on a generous amount of an antique crackle medium and allowed it dry for three hours. (Follow manufacturer's instructions)
Step 5 – Final Paint Color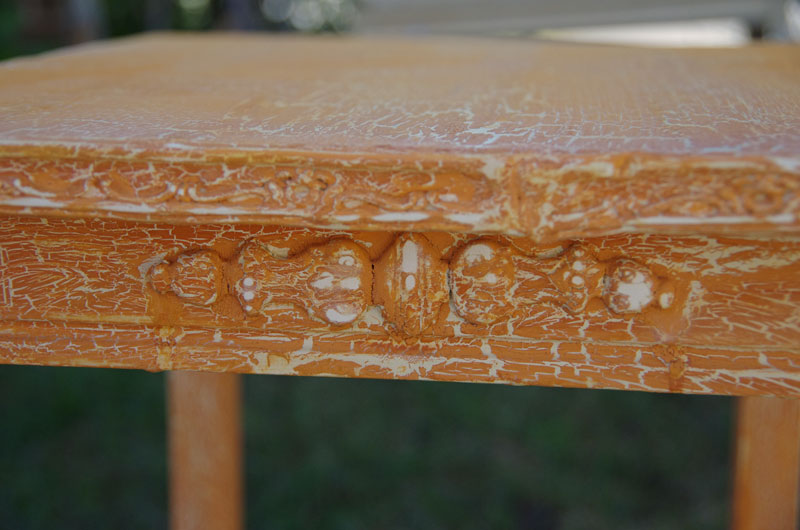 Brushed on the final paint color. This is a milk paint in a color called Farmhouse Ochre.
Step 6 – Sand & Wax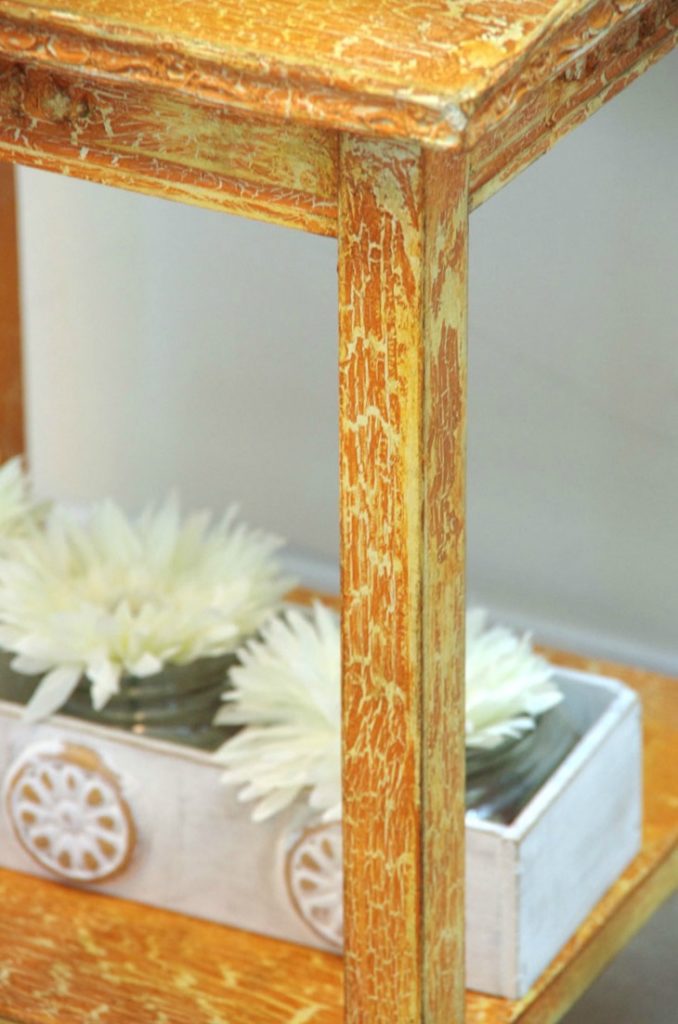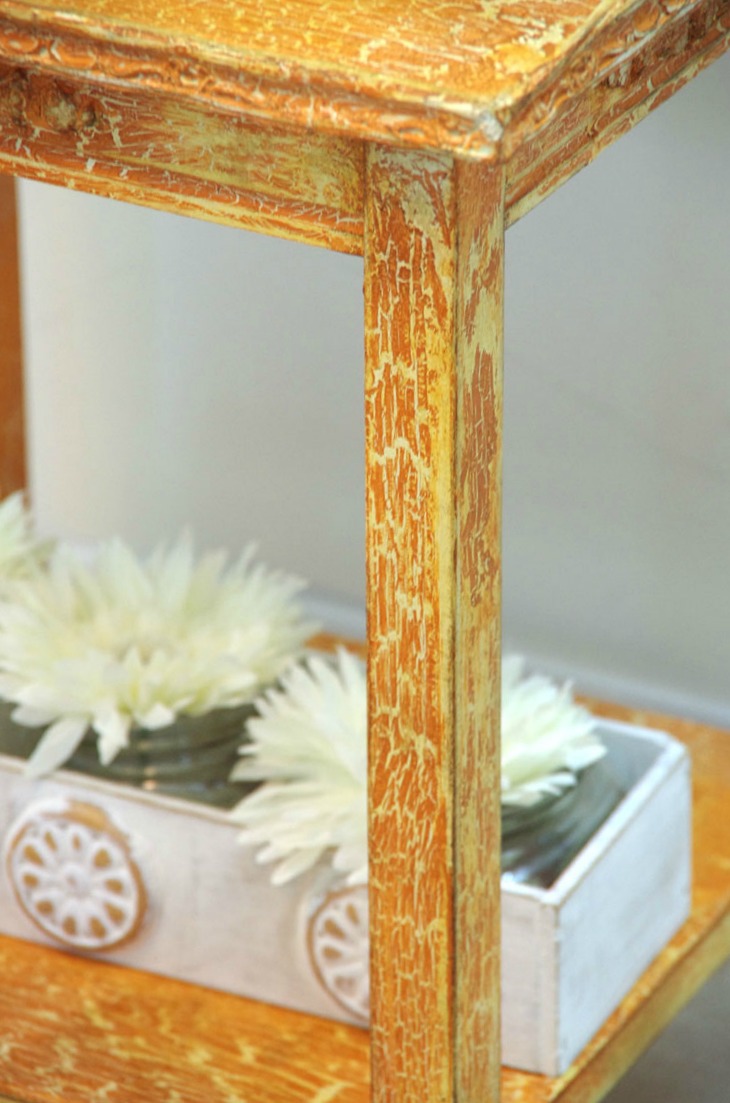 After one last sanding, I added just a small amount of dark antiquing wax to the edges of the table to give it age and dimension.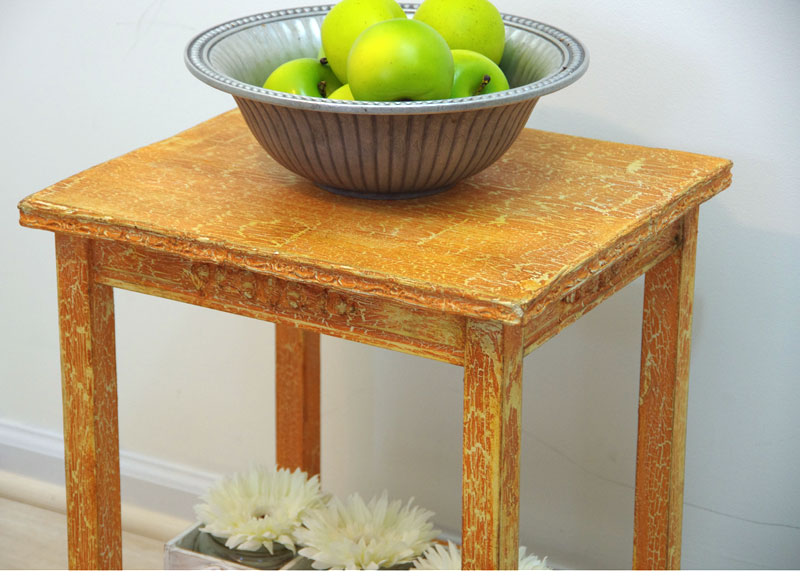 I just love how it turned about. It does look like an old, well-loved piece from generations ago. The color is perfect for this time of year, don't you think?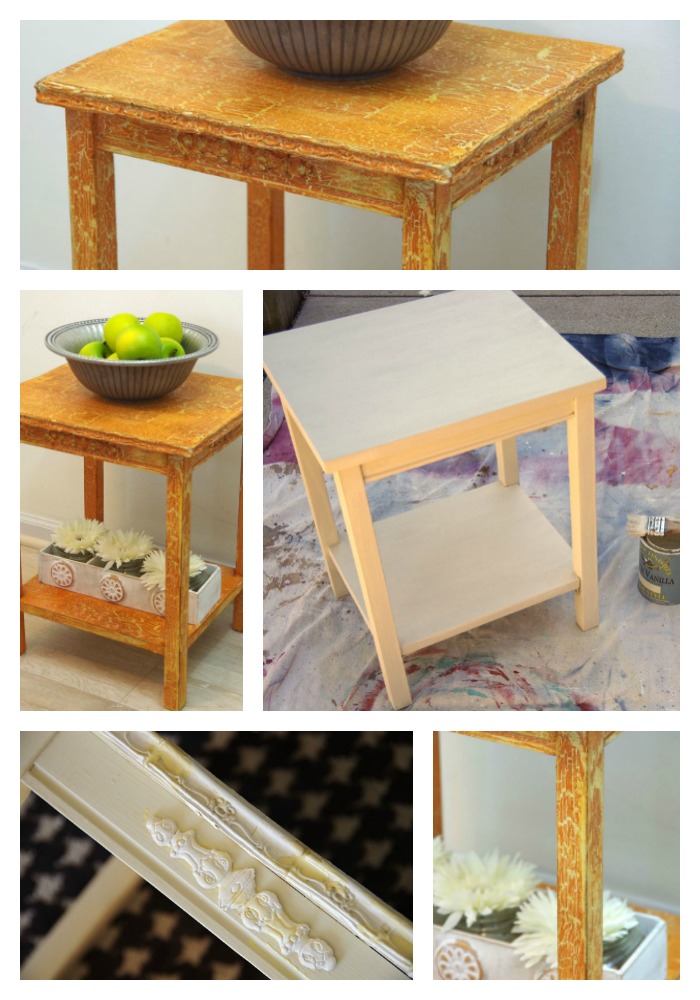 I hope you enjoyed todays project and learned how to give an unfinished piece of furniture look a time-worn, antique look.