The theme for this month's Power Tool Challenge is MODIFY. I modified an old, dusty wooden luggage rack into a really cute and useful portable craft table.


When I first heard the theme is MODIFY, I thought I'd modify a cupboard door or a headboard. But I've already done those. At least once ; ) I wanted to try something different. (Although I did think up a pretty cool way to upcycle a cupboard door that I haven't seen before – I'll save that idea for next time!)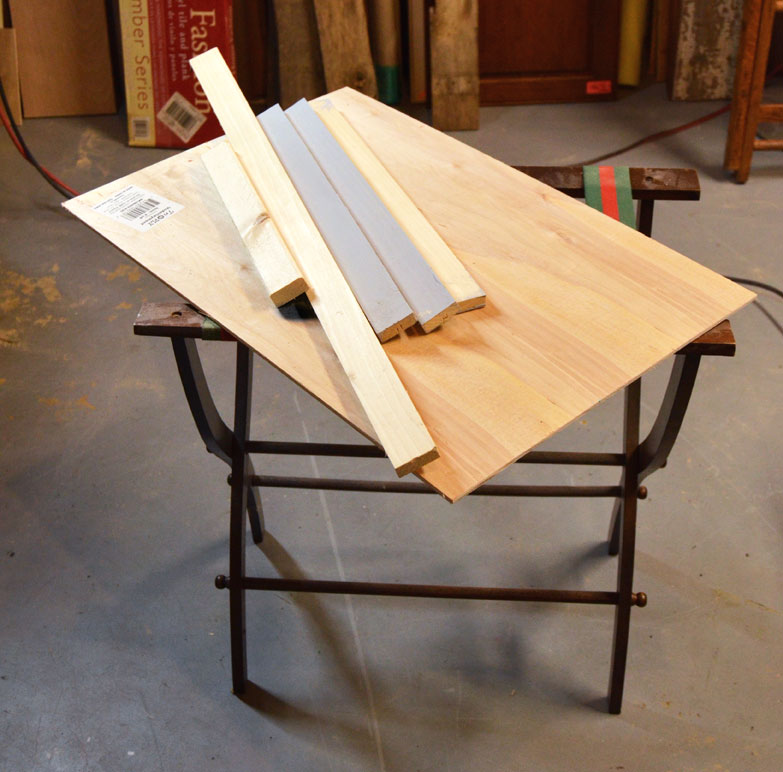 My portable craft table started out as a rickety old wooden luggage rack that I picked up at yard sale for a dollar. Once again I think I got an eye roll from the hubby. He should be used to this kind of thing by now ; )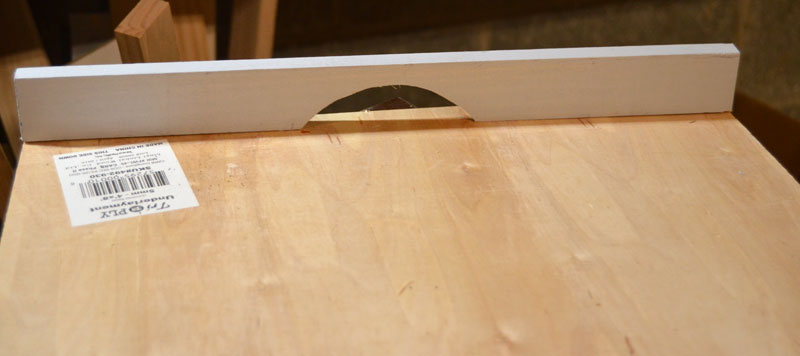 I also used scrap wood: 1 x 2s for the frame and thin plywood for the base of the tray (table top).
TOOLS & SUPPLIES (includes affiliate links)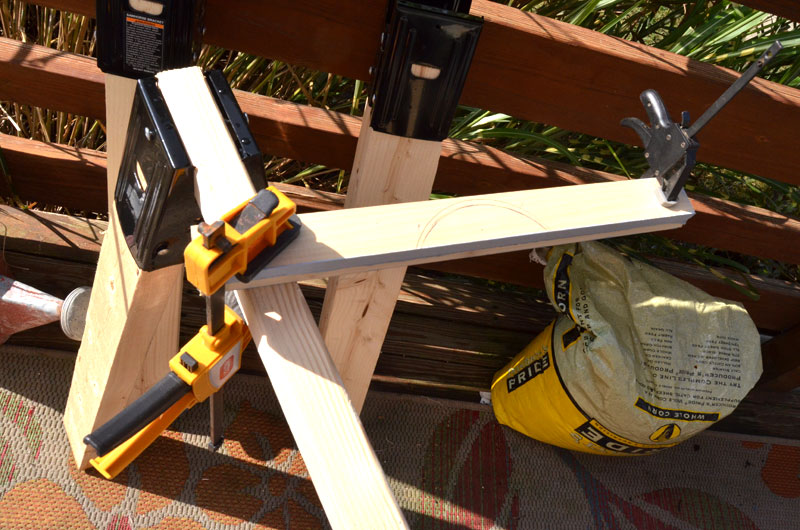 I clamped the two end pieces together before cutting out the semi circle with the jigsaw to be sure both handle pieces were the same.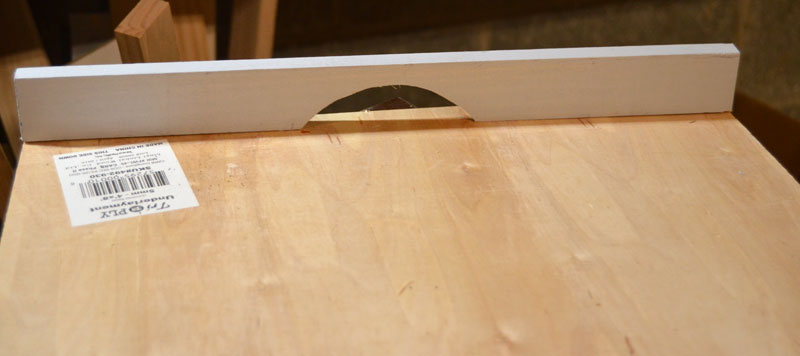 The process for making the table top is pretty straight forward. Just make a frame with the 1 x 2 to fit the size of the plywood base. Attach with wood glue and brad nails.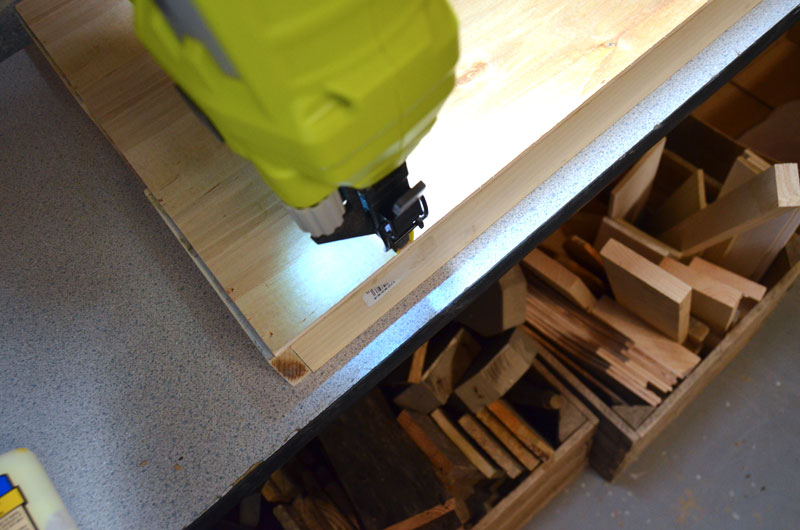 Of course it's easier to assemble the table base upside down ; )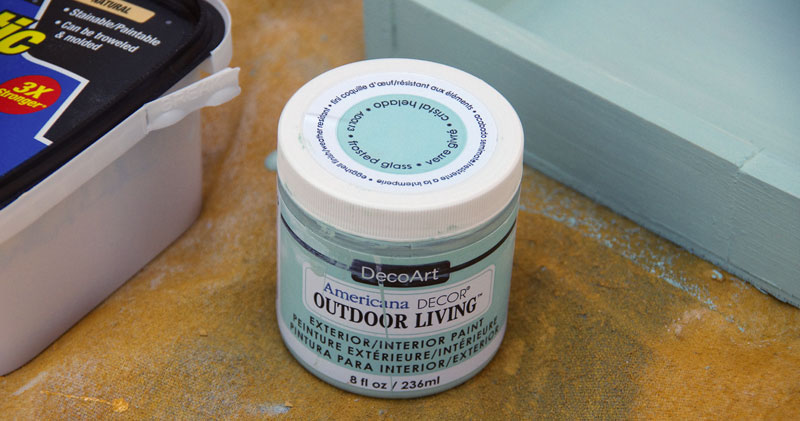 Now for the fun part! Finishing! I first painted the table and suitcase rack (base) with DecoArt Americana Decor Outdoor Living Paint in a color called Frosted Glass. Isn't that a pretty color!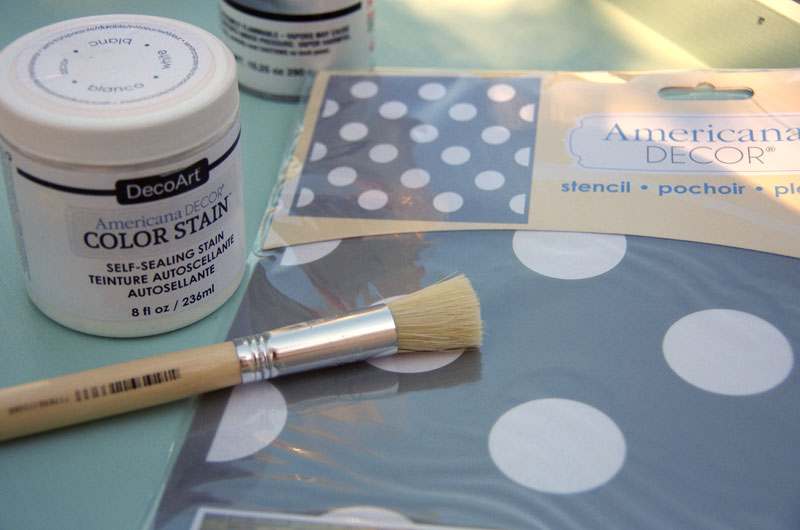 Then to make it even prettier I used one of DecoArt Americana Decor Stencils and DecoArt Americana Decor Color Stain in white.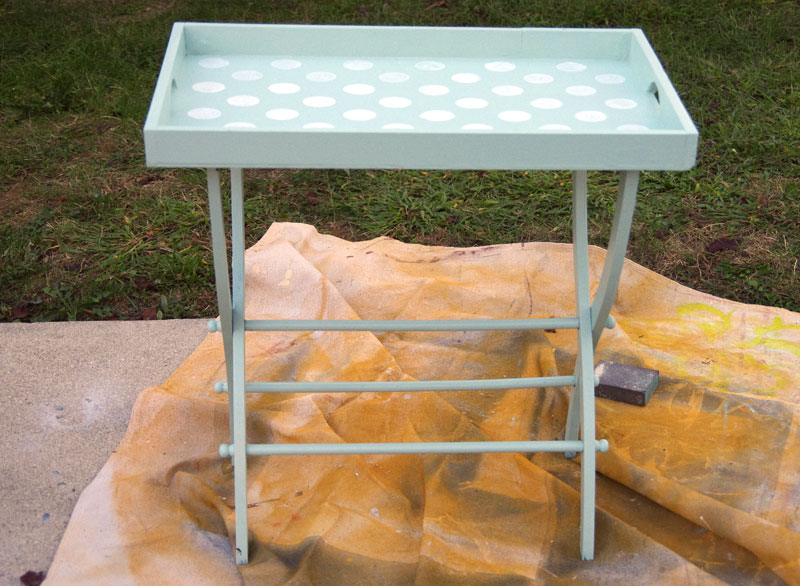 Once the paint was dry, I attached strips of self-adhesive hook and loop to the base and also to the underside of the table.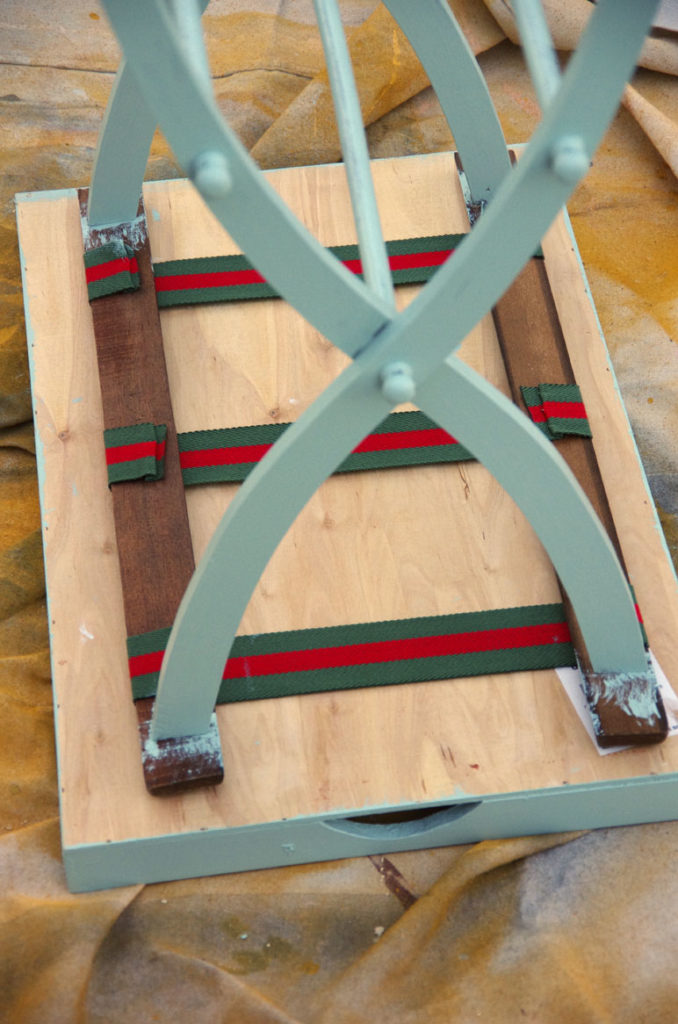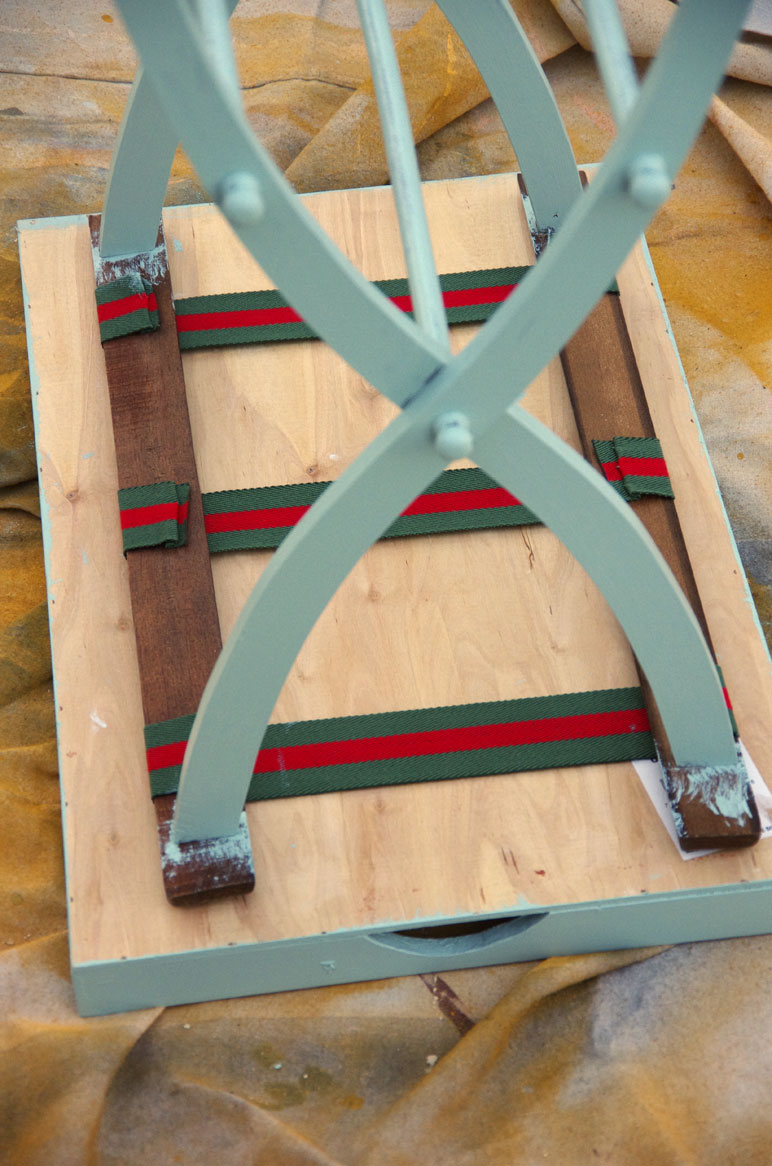 Now I can easily attach and detach the table!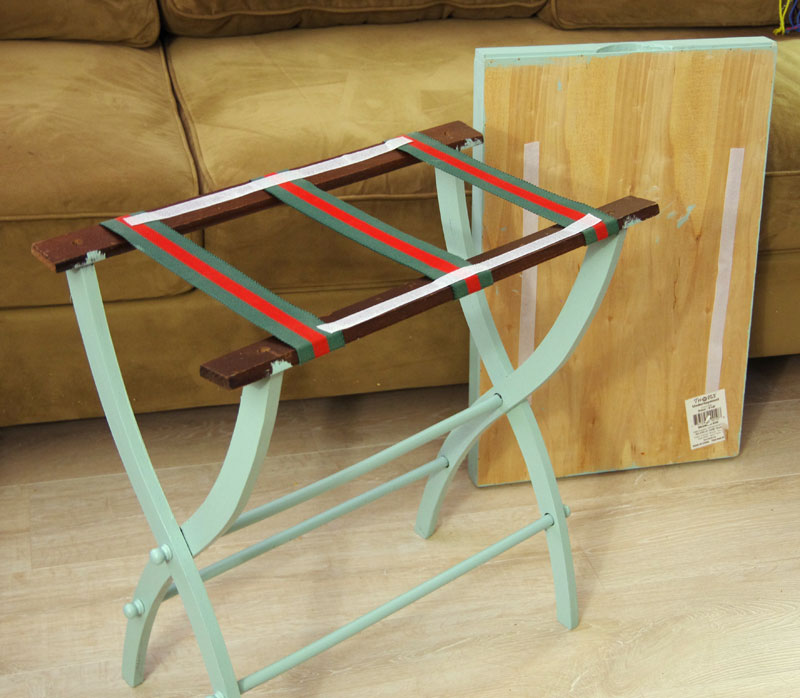 I'm pretty proud of this portable craft table. It is going to get a lot of use. In fact I used it the same day that I made it!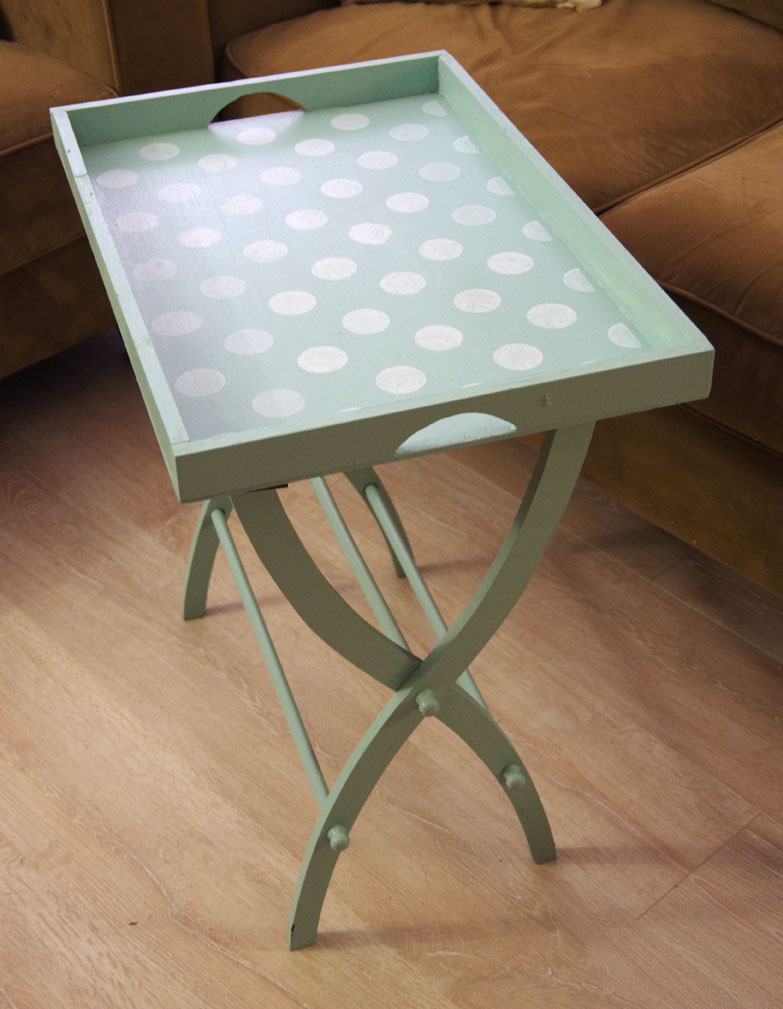 I carried the top part up to the my craft room and loaded it up with some scrapbooking supplies.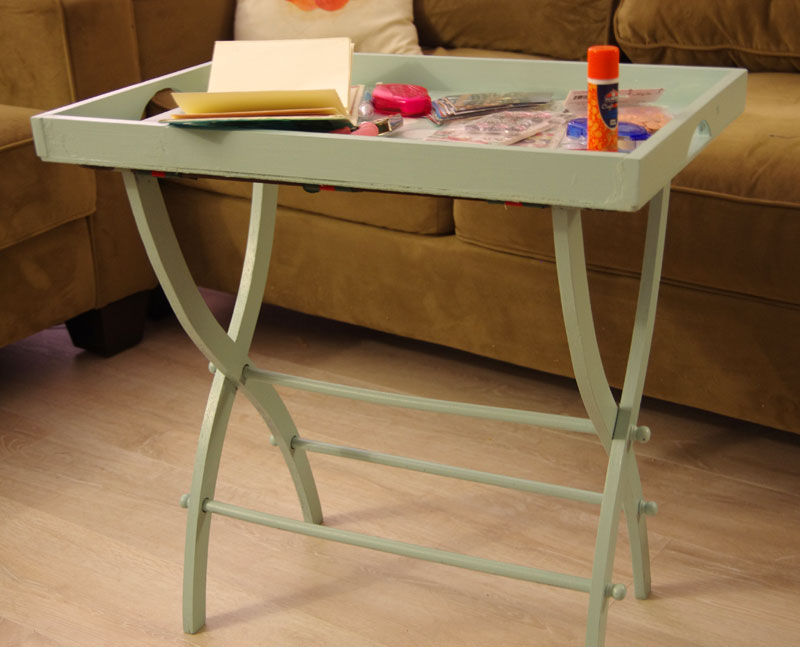 Then I got comfy on the sofa, scrapping and watching TV last night! It's so easy to put together and take apart. I love it!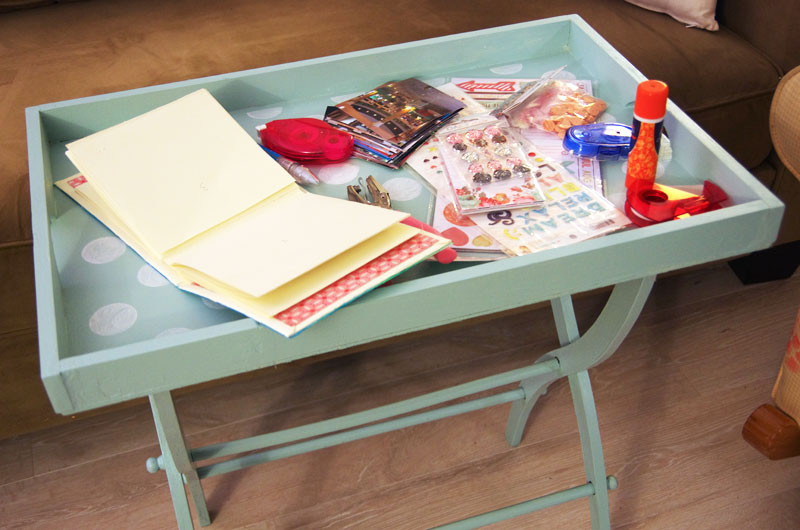 Now let's go see why my friends have MODIFIED!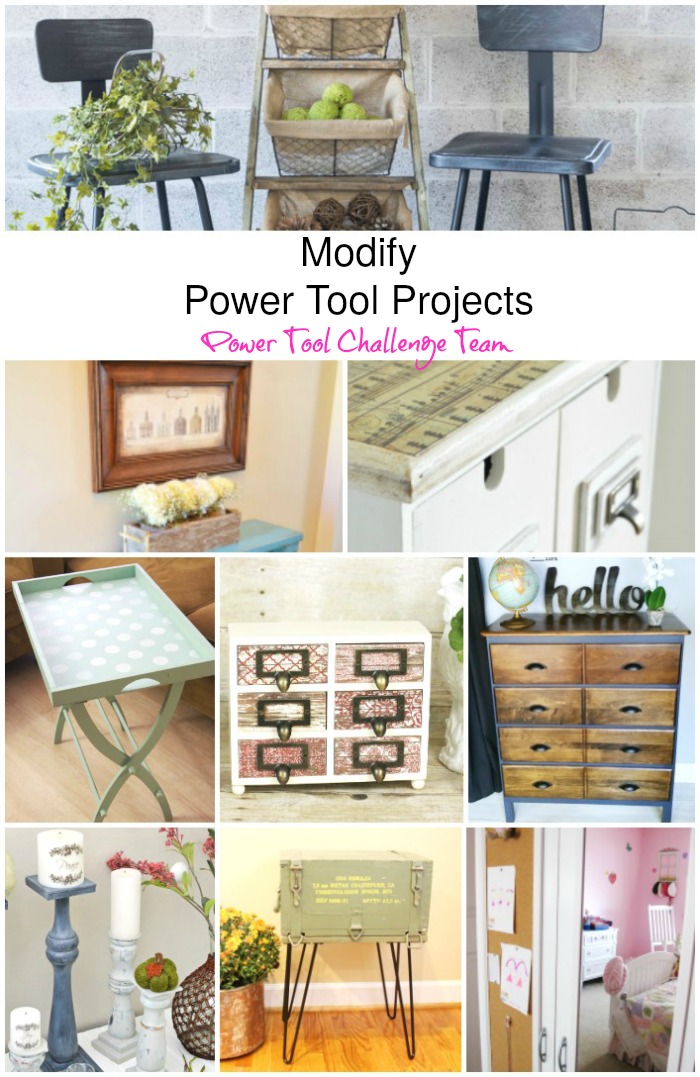 Modified Leaning Ladder Storage By Designed Decor
How To Resize A Wood Picture Frame By Her Tool Belt
Ikea Moppe Hack Apothecary Cabinet by Interior Frugalista
Grown Up Jewelry Box By Kim Six
Modified Dresser By My Repurposed Life
Bed Spindle Candle Holders By H2OBungalow
Ammunition Crate Table by Virginia Sweet Pea
Ikea Wardrobe Update By Domestically Speaking