Disclosure: This post is sponsored by Target. All opinions are 100% my own. Content and/or other value provided by our partner, Target.
Thanksgiving is my kind of holiday! It's a day set aside to gather with as many of your relatives as possible, sit together around the same table, enjoying each other's company and good food! That just doesn't get to happen often enough in my family!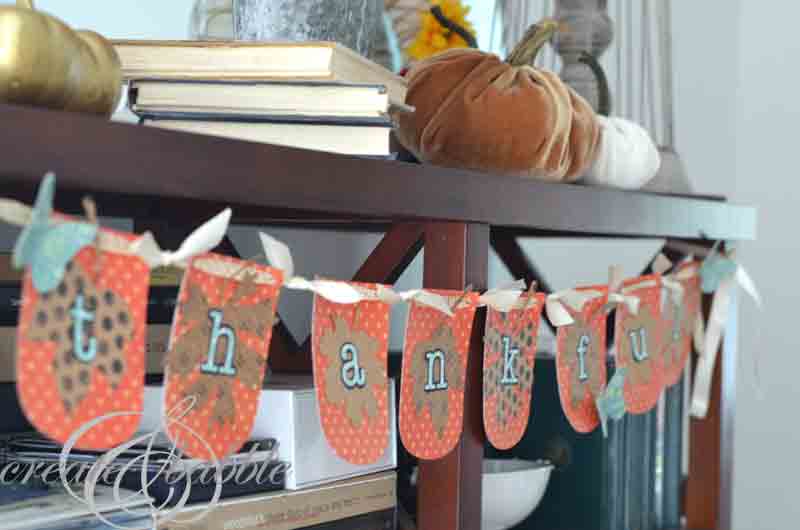 Of course, it is also a day to be thankful for the abundant blessings that we have. As I get older, the holidays hold even more meaning for me. I guess it's because as I get older, I have that many more memories of holidays past! That virtual scrapbook in my mind is bursting at the binding!
And don't you agree that our own unique family traditions are what makes our holidays special? Every family has Thanksgiving Day Dinner traditions and today I want to share mine with you.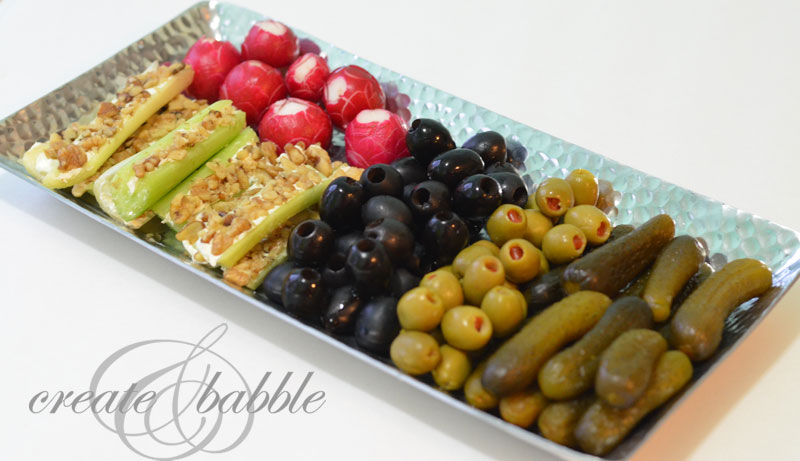 Every. Single. Thanksgiving Dinner of my life, there was a relish dish. With these five things:
stuffed celery
rose radishes
black olives
green olives
sweet pickles
And to me,  it just wouldn't be Thanksgiving without it! To be honest, I probably passed this tray off to the right without taking anything from it when I was little. But I definitely have memories of wanting to "help" my mom on Thanksgiving morning and helping her assemble the stuffed celery was my job for many years!

Have you ever heard of celery stuffed with cream cheese and nuts? It must be a western Pennsylvania thing. You know, like the  Cookie Table! I now live in central Pennsylvania and no one here (that I have asked) knew about stuffed celery either. Except a co-worker who is originally from western Pennsylvania!
If you want to make stuffed celery, all you do is spread some softened cream cheese into cleaned, uniformly-cut pieces of celery. Then just press the stuffed side down into the chopped walnuts.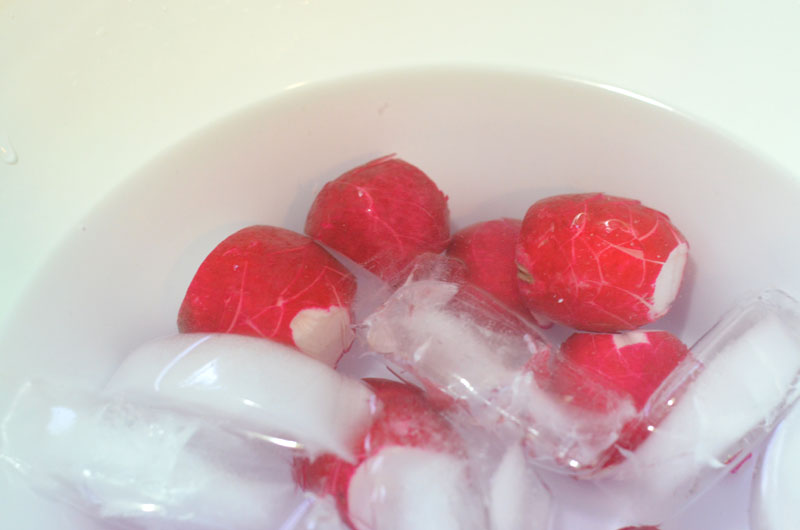 To make the radish roses, trim the stem end from cleaned radishes and make small cuts into the sides of the radish with a paring knife. Let the radishes soak in a bowl of ice water to open the "petals".
This year, a new tradition begins. My daughter and her husband are hosting their very first Thanksgiving Dinner. I'm really excited about this and you better believe there will be a relish tray with stuffed celery on it.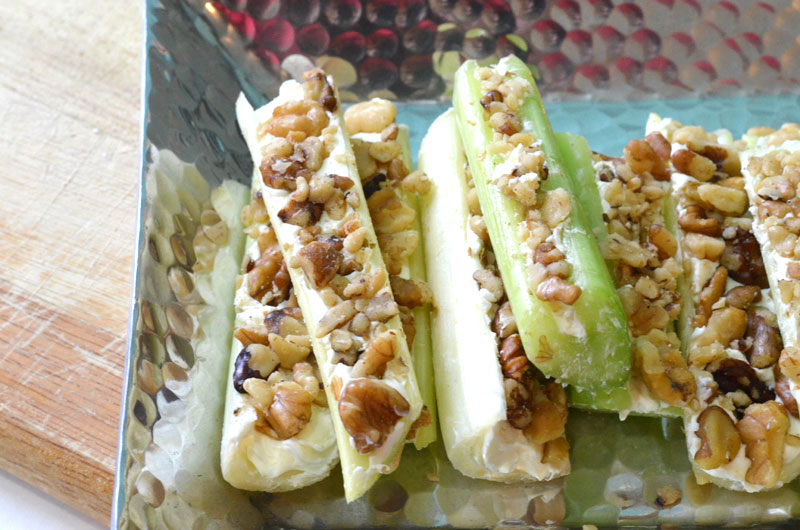 I bought the tray that is in the photos from Target for my daughter so that the relish tray tradition can continue in style! Another generation will be passing around that lovely tray of stuffed celery and rose radishes for year to come!
Have you seen the pretty serving pieces from
Target
? I was really  impressed. There are so many pretty dishes from which to choose to display your family's Thanksgiving food traditions!
I would love to hear from you. Does your family have a side dish, appetizer or dessert that is different or unique? Have you ever heard of cream cheese filled celery?