Don't you just love hacks? We've all seen furniture hacks, but today I want to share a list of top 10 family friendly appliance hacks. I love how we can use our home appliances for so much more than for what they were intended. Plus I also like tips/tricks to make using our appliances more family friendly.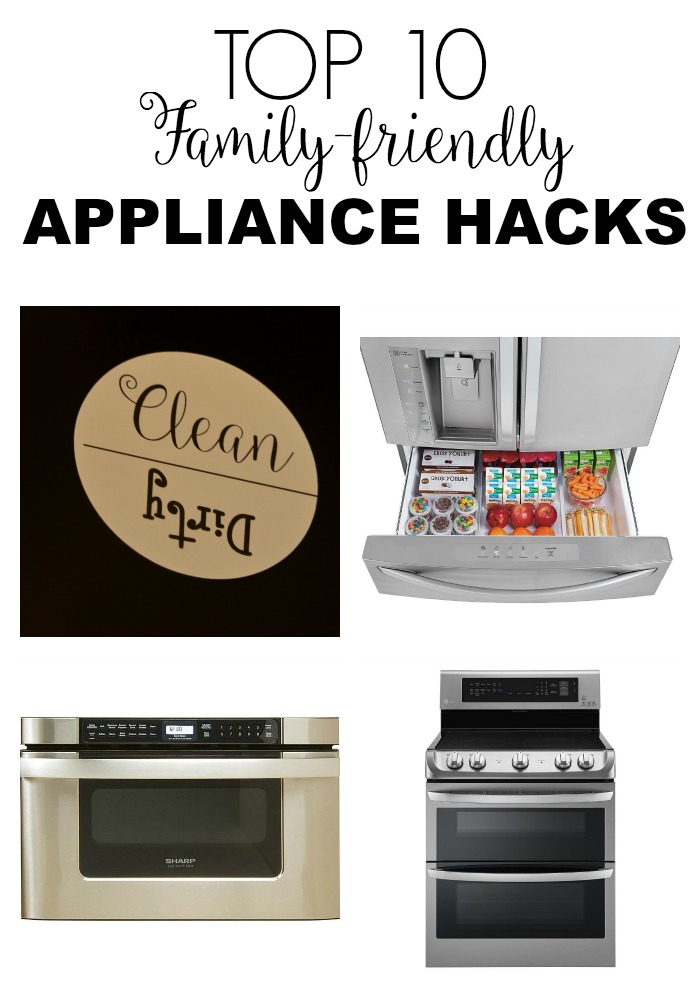 Thank you to Sears Home Appliances and Services for sponsoring this post so I could bring you this great list of hacks for your home!
Let's get started!
Make or buy a "clean/dirty" magnet for the dishwasher.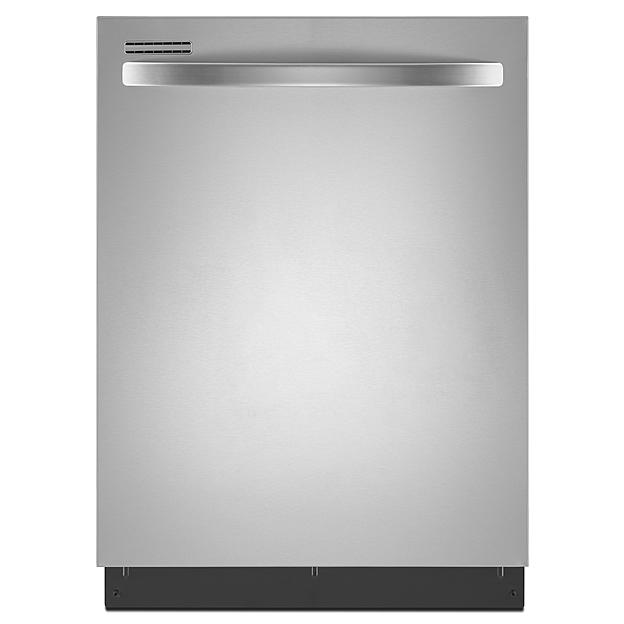 How many times have you had to re-run the dishwasher because of "one dirty fork"? We've all been there, right?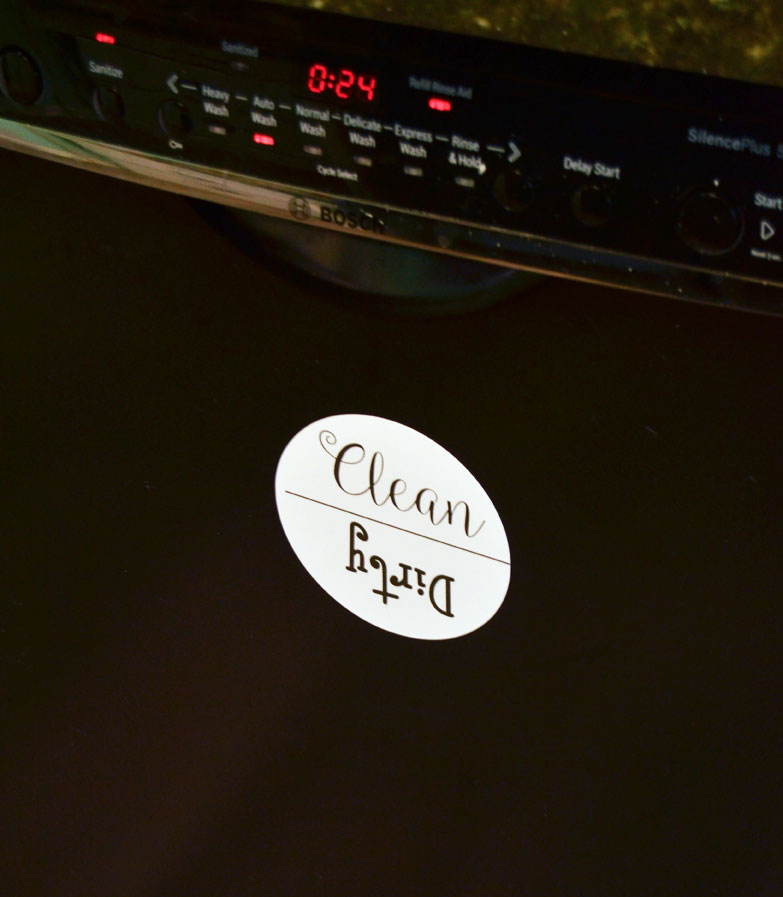 Here's the one that I made. Simple, but it gets the point across!
Dishwashers wash more than just dirty dishes.
Here is a list of 10 items. What would you add to the list?
Pet bowls
Light Fixtures
Faucet Handles
Shower Heads
Tools
Plastic Brushes
Baseball Caps
Vent Covers
Plastic Toys
Sponges
Use the bottom shelf/bins of the refrigerator for healthy snacks for the kiddos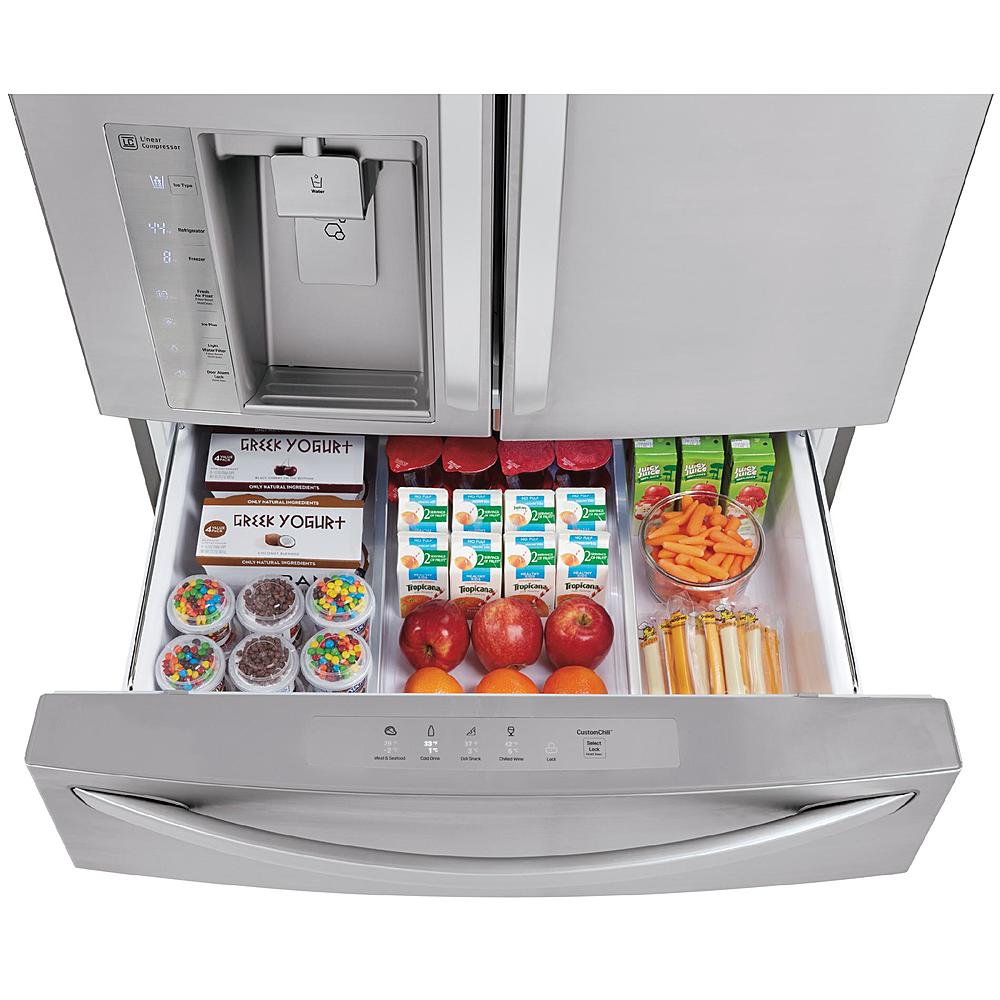 LG 29.7 cu. ft. 4-door Refrigerator
Add a Lazy Susan to the refrigerator
Adding a lazy susan to a shelf in the refrigerator will not only save time, but will save money, too. I'd love to have all the money back that I have spent on food that had to be thrown away because it was hidden in the back of the refrigerator and wasn't found until it was too late!

Sharp 24″ 1000W Insight Pro Stainless Steel Microwave Drawer Oven
Cook bacon in your microwave
I know, that's not new. Everyone cooks bacon in the microwave. But did you know you can do it with less mess and less paper towels? Invert a bowl over a plate and lay the bacon across the bowl. Cook one minute for each slice of bacon. The grease will drip down onto the plate.
Peel garlic
Place a head of garlic on a plate and cook on medium for 20 seconds. The cloves will slide out of the skin.
get more juice from citrus
Place in microwave and cook on medium power for 20 seconds to yield more juice.
steam clean microwave with lemons
Squeeze and dunk two lemon halves in a bowl of water. Microwave on medium power for five minutes. Immediately wipe down interior of microwave oven.
Disinfect kitchen sponges
Soak sponge in water, wring, and then place in microwave and cook at medium power for two minutes to kill 99% of bacteria.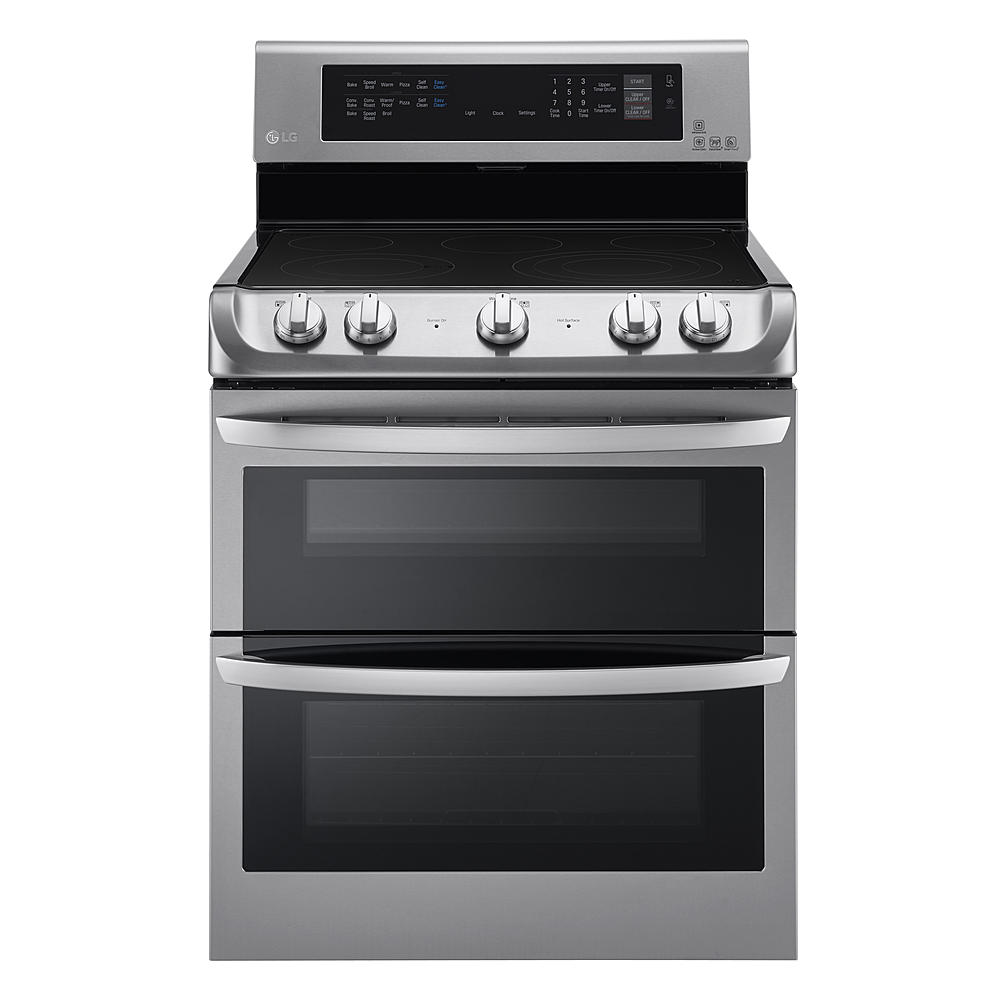 LG LDE4415ST 7.3 cu. ft. Double-Oven Electric Range w/ProBake Convection™ & EastyClean® Express – Stainless Steel
Keep potatoes white
This tip is just in time for Thanksgiving dinner: cover shredded or diced potatoes with cold water before cooking to prevent the spuds from turning that gross grayish/brown caused by the release of a starch that makes them oxidize.
I hope these 10 family-friendly hacks will help you get more from your appliances.
If you aren't sure which appliances are right for your family, be sure to check out Sears Home Appliances and Services. Sears offers the most comprehensive warranty program.
Just don't go it alone! The professionals at Sears were extremely helpful and made my decision that much easier.
This is a sponsored post written by me on behalf of Sears Home Appliances and Services. All opinions are mine.