I found this wooden tote (or basket), whatever you want to call it, at my thrift store and I thought it would be an easy upcycle project. I wasn't sure at the time what I would do to it, but for $2, it was a bargain and I'd figure out what to do with it. Then I thought: since this week turned out to be "washi tape week" I knew exactly how I would upcycle this wooden tote. I would upcycle with spray paint and washi tape.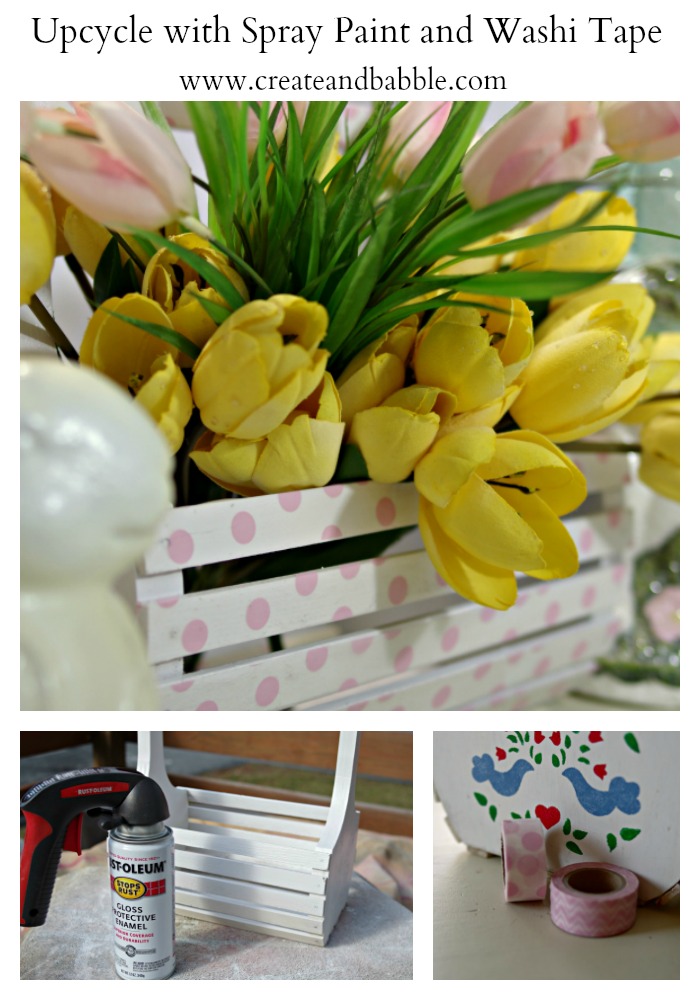 My collection of washi tape was already out, so I quickly looked through them settled on two rolls that I liked for this project.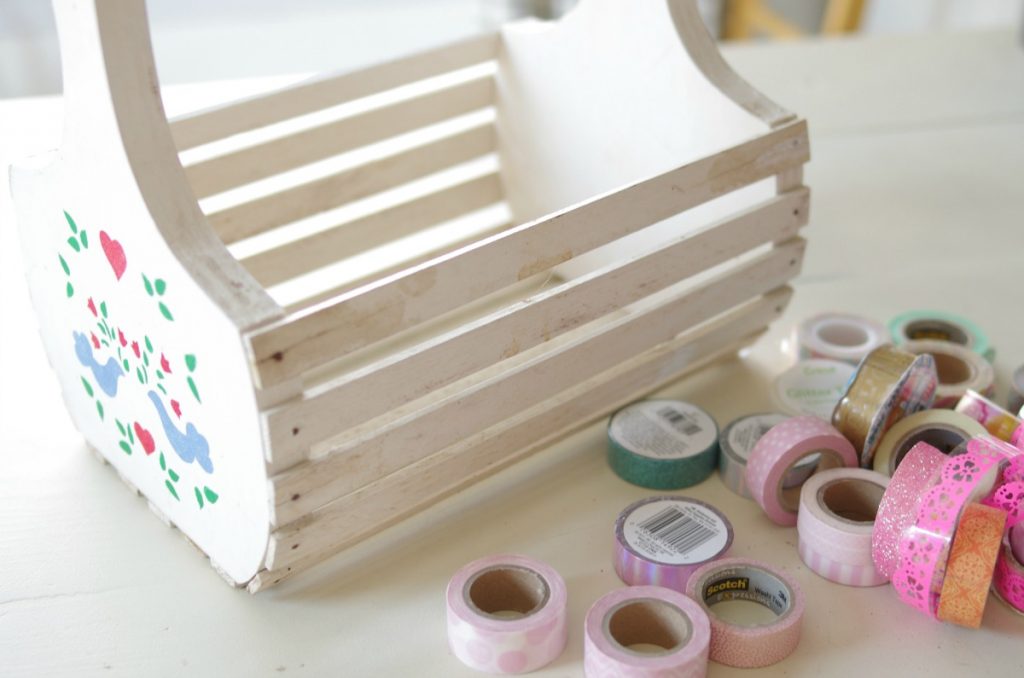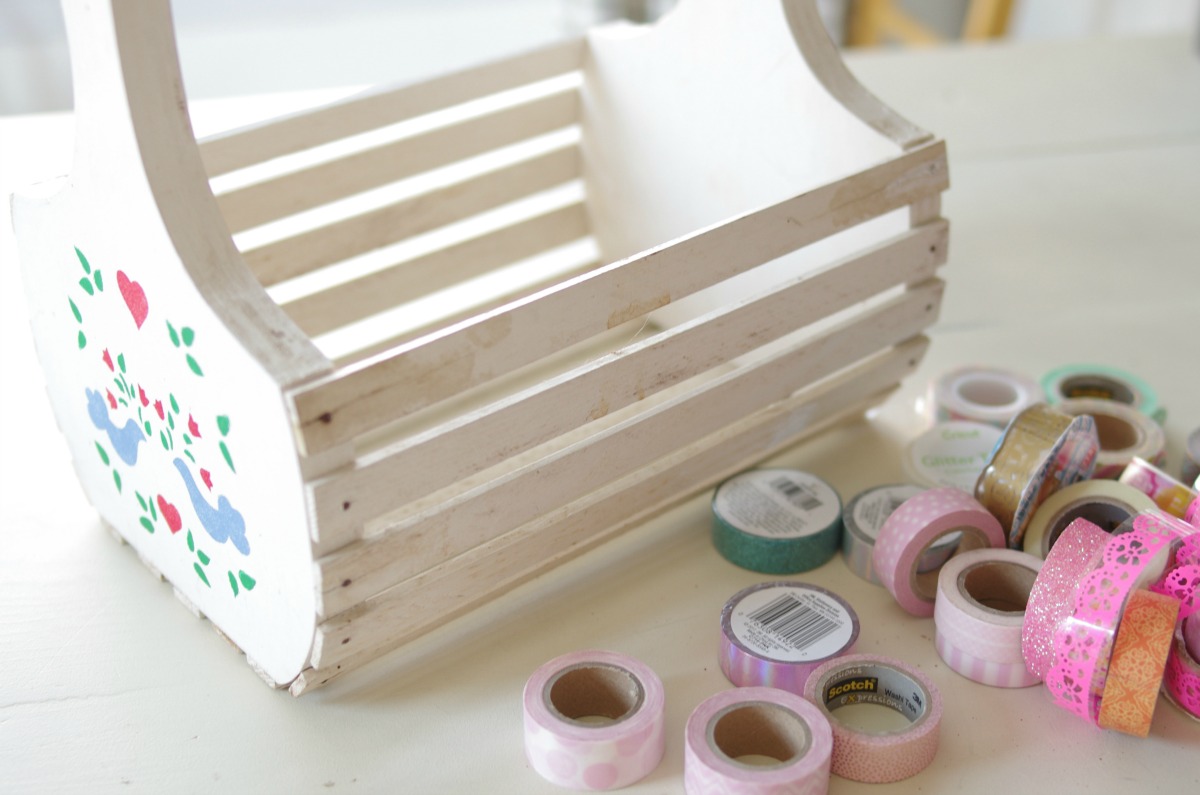 The first thing I did with this old tote was give it a good scrubbing with a degreaser and a scrub brush. It was an unseasonably warm day so I took advantage of the weather and let the tote dry outside in the warm sun.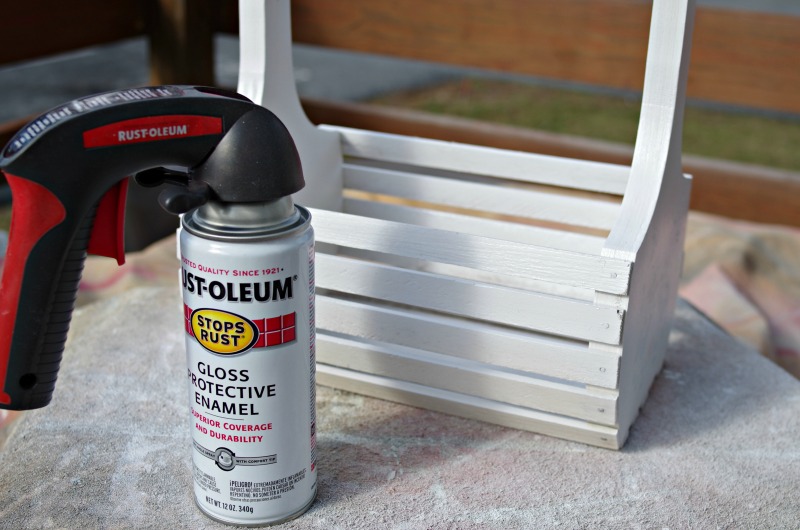 Then I gave it several light coats of spray paint. While the paint was drying I went for a nice, long bike ride. It was 82 degrees today – very unusual weather for February in Pennsylvania and I took advantage of it!
I came home to a completely dry tote and it was time to apply the strips of washi tape. As luck would have it, the slats on the front and back of the tote are the same width as the washi tape that I picked out so it was an easy process to just unroll and apply the strips of washi tape to each slat. No rocket science here.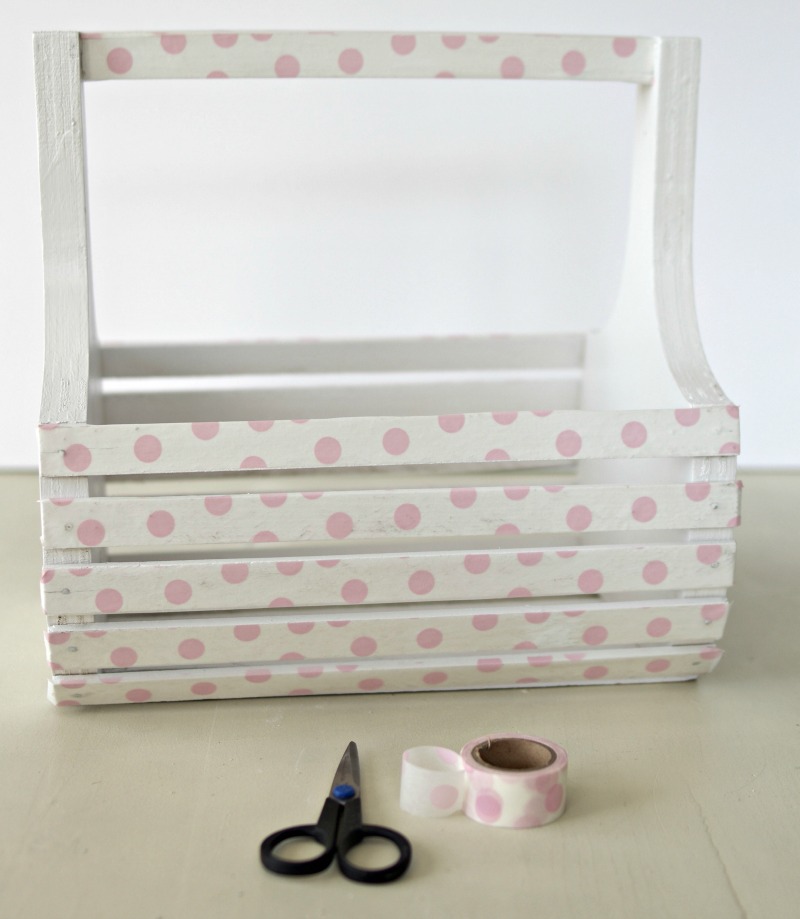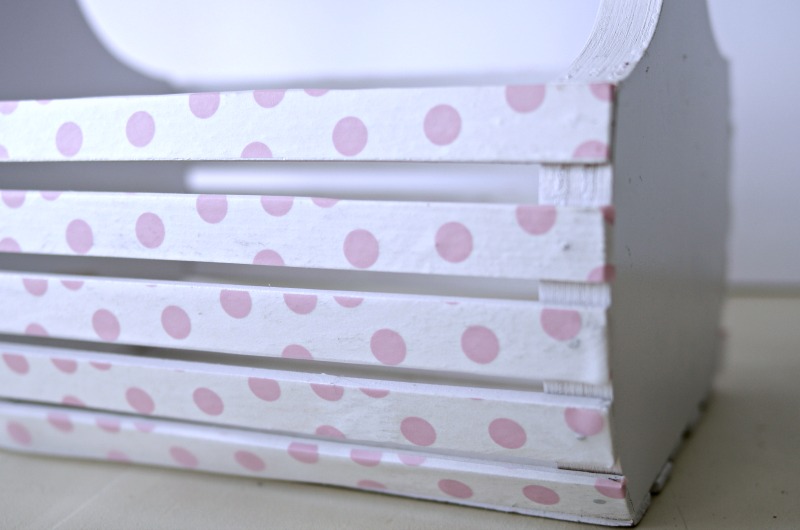 I think I'm going to use this tote for my granddaughter's Easter Basket. It will hold a lot of candy and other goodies. It could also be used for flowers as shown here.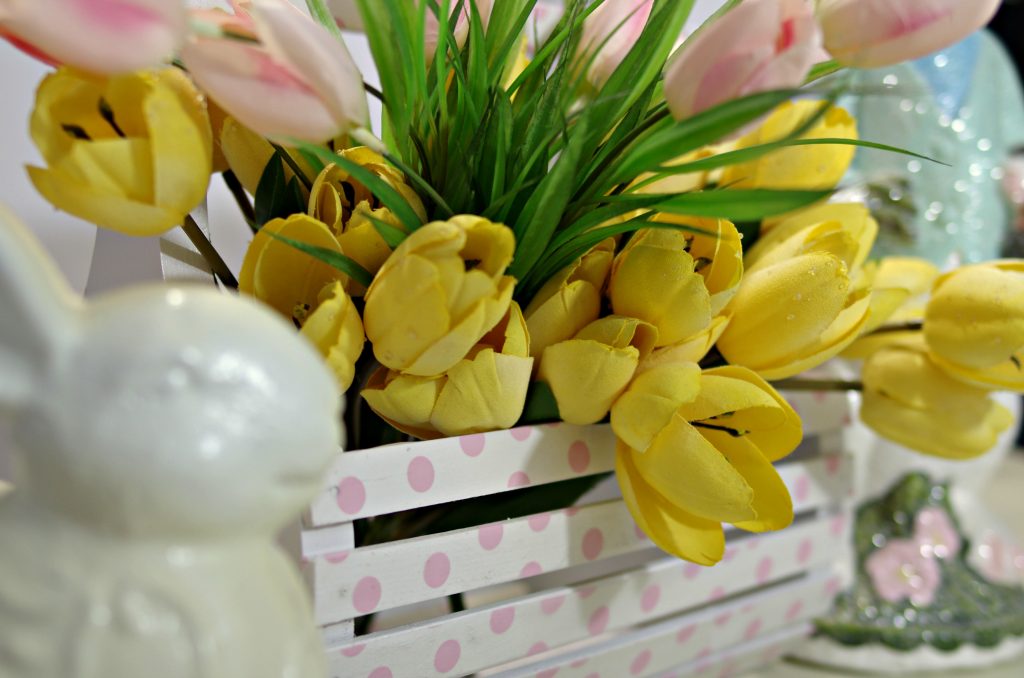 Another way it could be used is as a "gift basket". With the pink washi tape, it would be adorable for a baby girl shower gift tote.
So the next time you're at the thrift store, look at those 80's decor items and ask yourself if it can be updated with spray paint and washi tape!