Hello friends! Did you hear the news??? I recently became a Designer for Chalk Couture. I am so excited about this venture for one simple reason. I LOVE THIS PRODUCT!!!! And I want to tell everyone about it. And one of those ways is by branding using my Cricut. Telling the world – well everyone I see anyway – how much I love Chalk Couture by having the logo and certain key words about Chalk Couture on items that I use all the time.
Like a water bottle for example. I have a plain Contigo 20 oz stainless steel water bottle
that I use at the gym and also take on bike rides.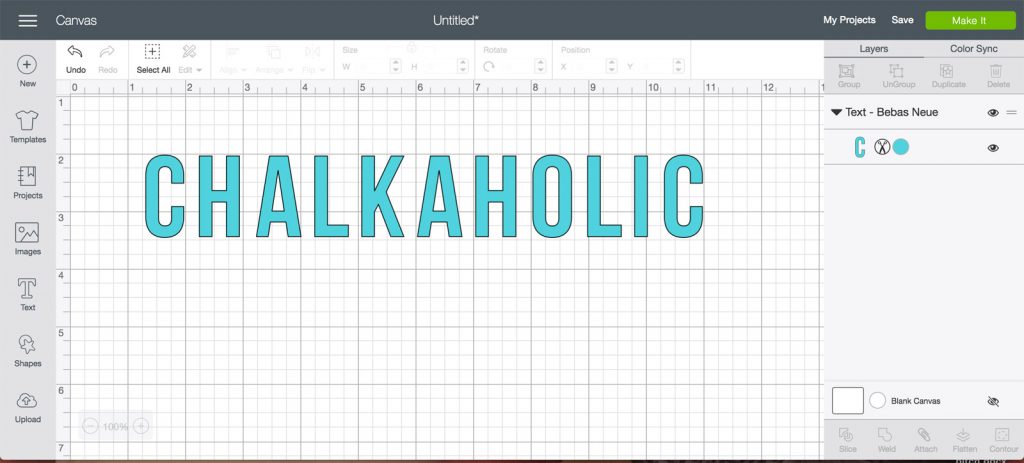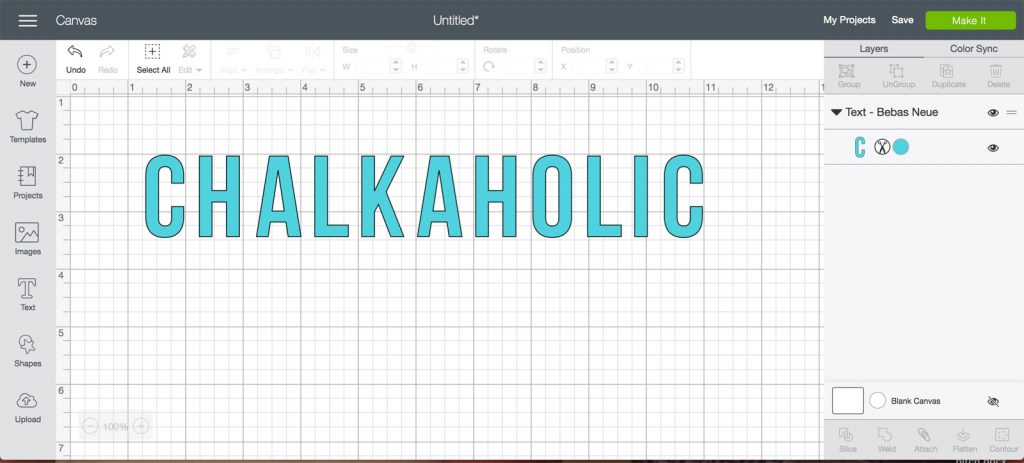 I simply typed out the word "chalkaholic" in Design Space and cut it out of a piece of 641 vinyl that I found in my stash that's the perfect aqua color.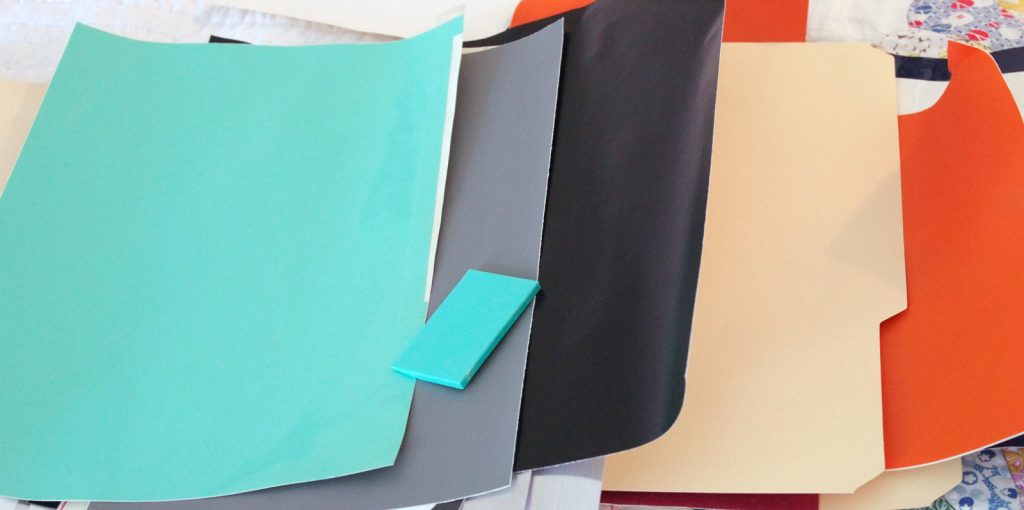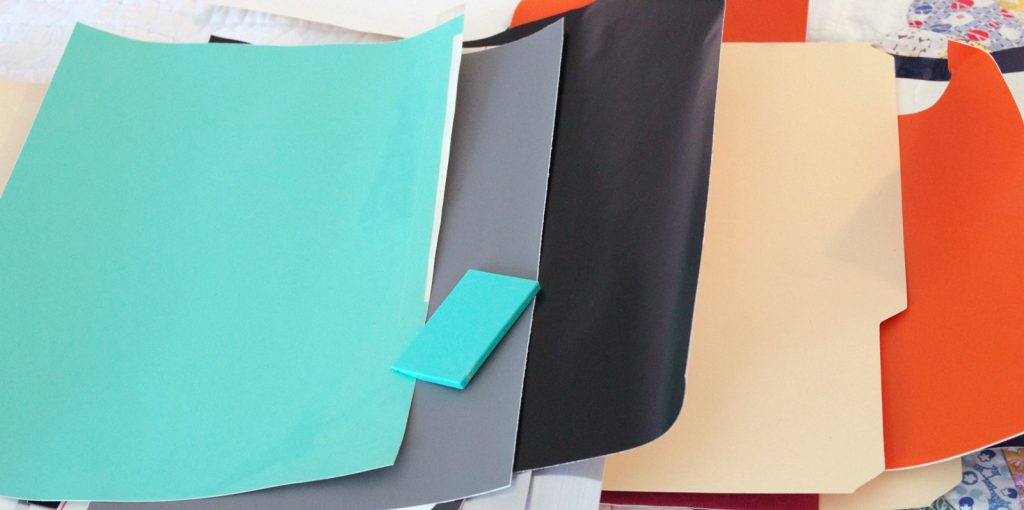 The same color Chalk Couture signature color!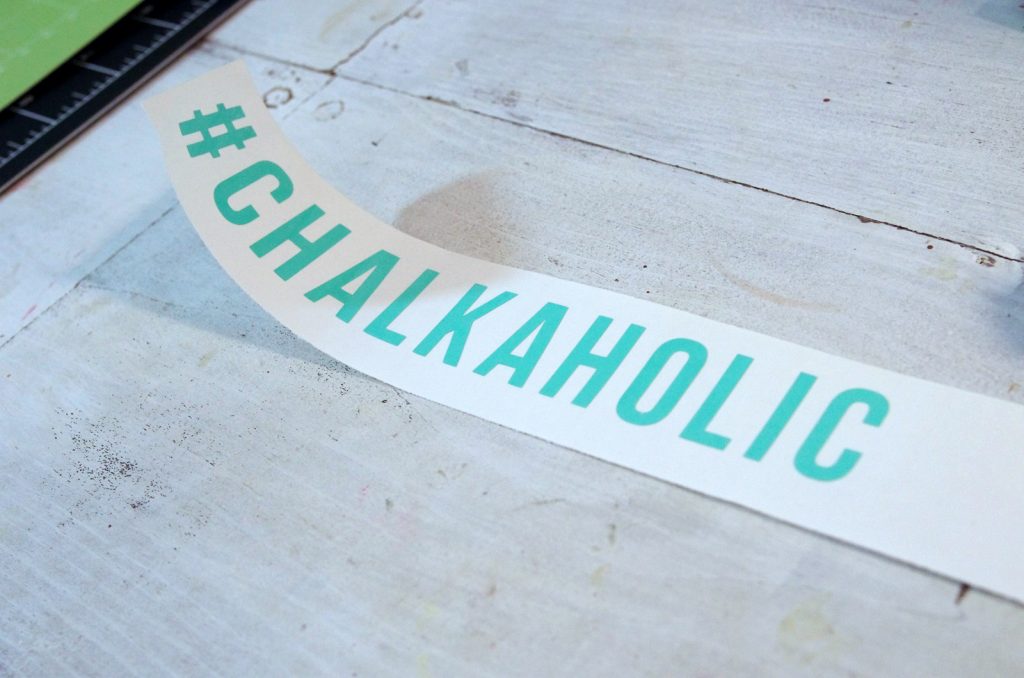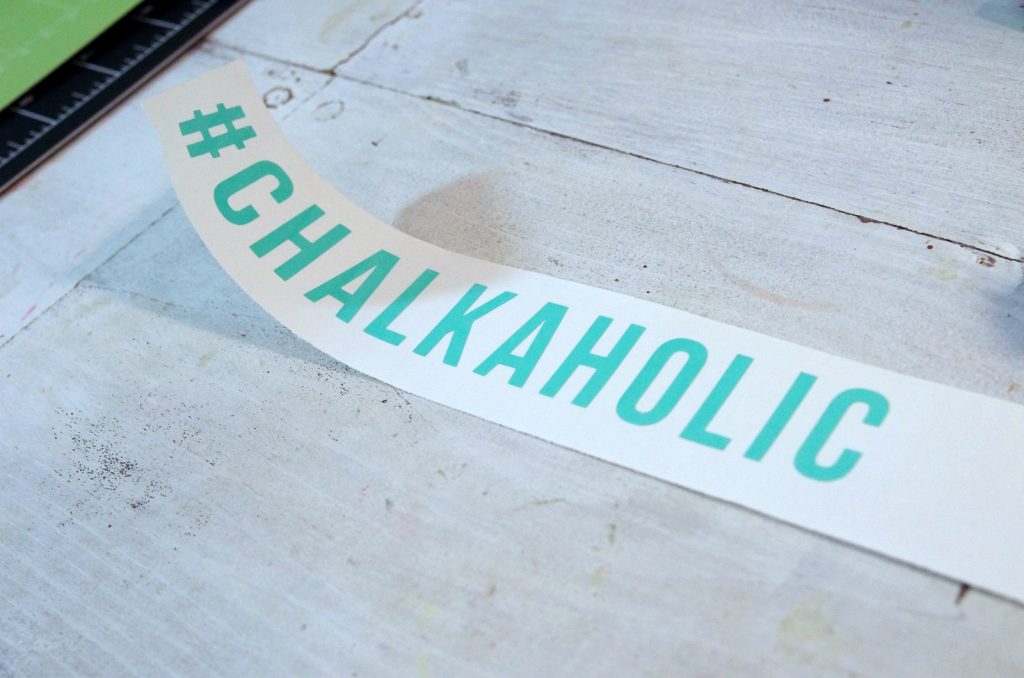 I decided to add a hashtag at the beginning of chalkaholic.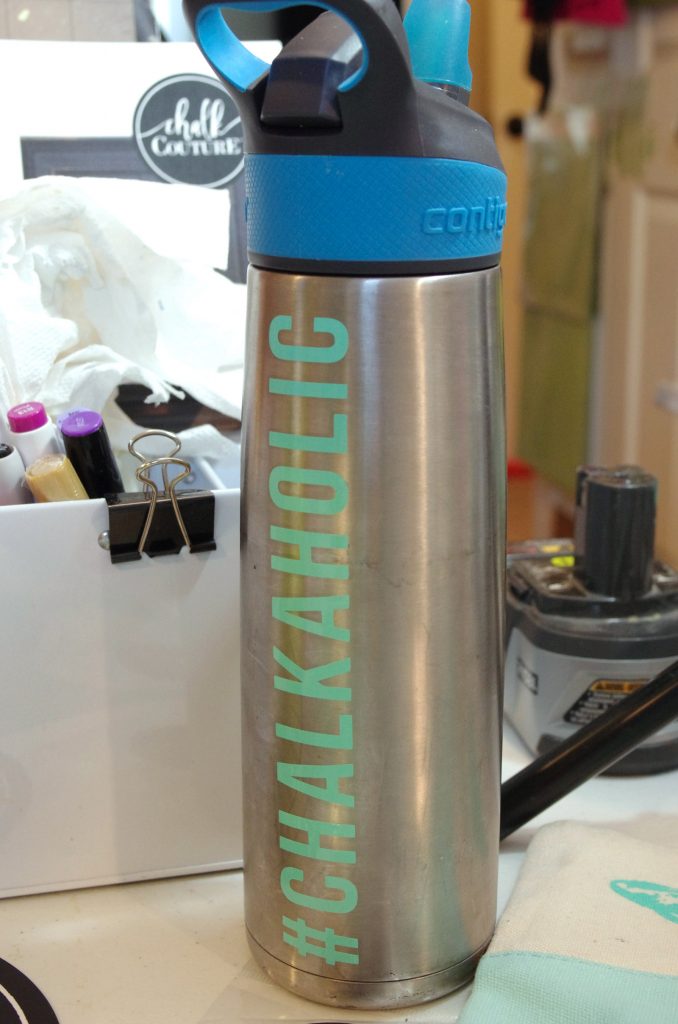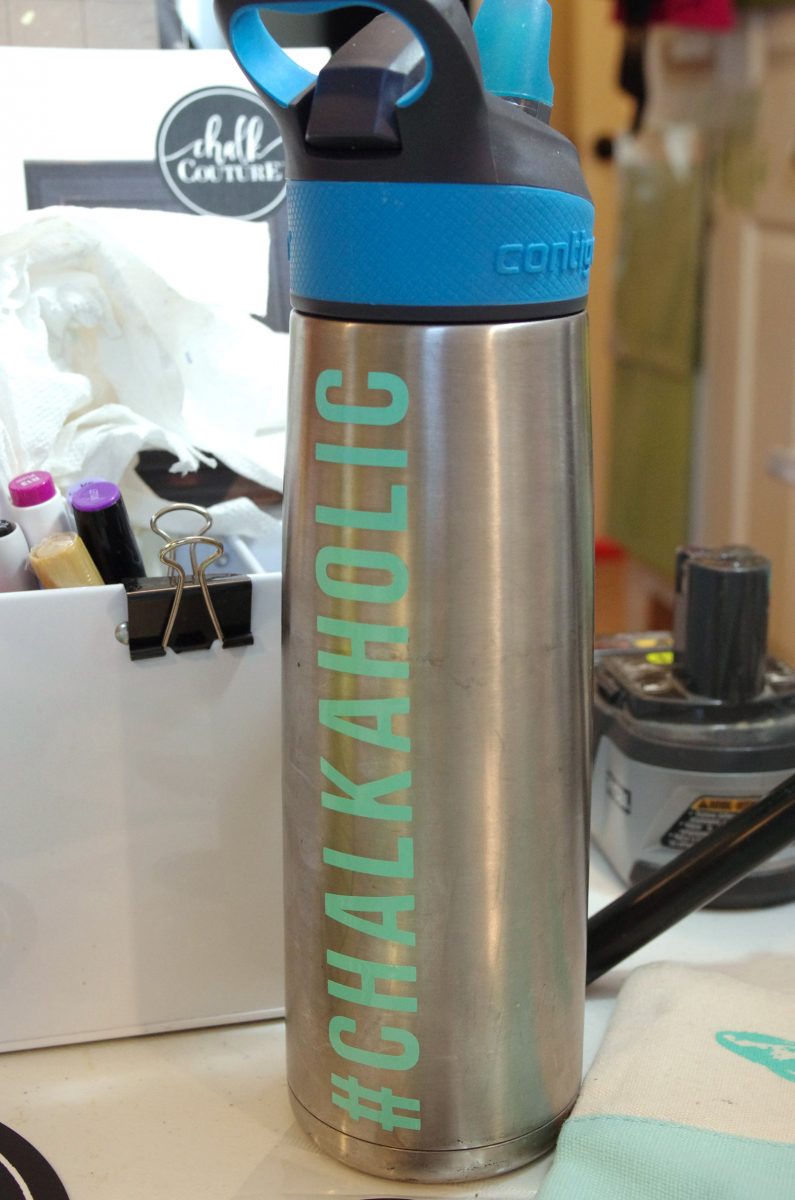 I love it!
Another thing I need was stickers. Logo stickers. These were so simple to make using Cricut Print Then Cut. All I had to do was upload an image of the Chalk Couture logo. That's it. Cricut Design Space automatically converts it into a Print Then Cut!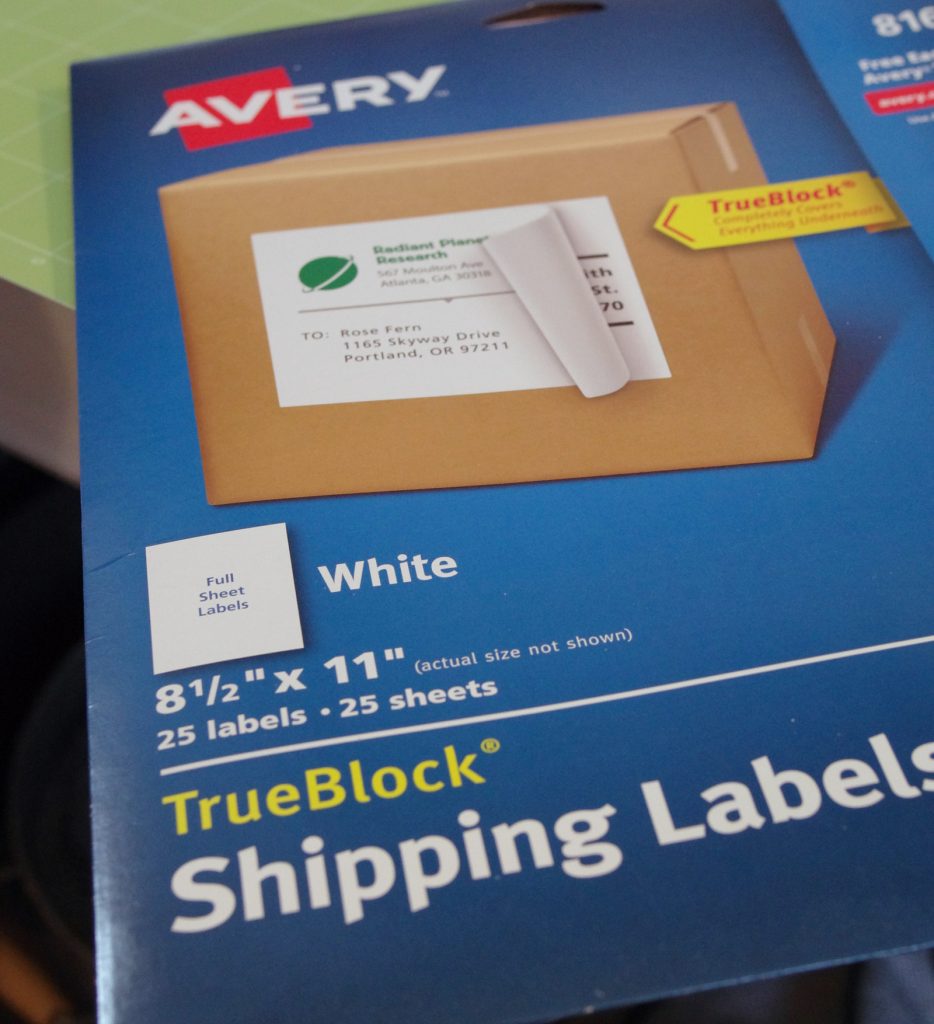 I sent it first to my printer that was loaded with Avery full sheet label paper
(see image above).  Then I placed the printed label paper onto a Cricut cutting mat and loaded the mat into my Cricut Maker. The Cricut Maker cut out just the outer circle of the logo. How the Cricut knew to just cut the outer circle is a mystery to me! But I'll take it!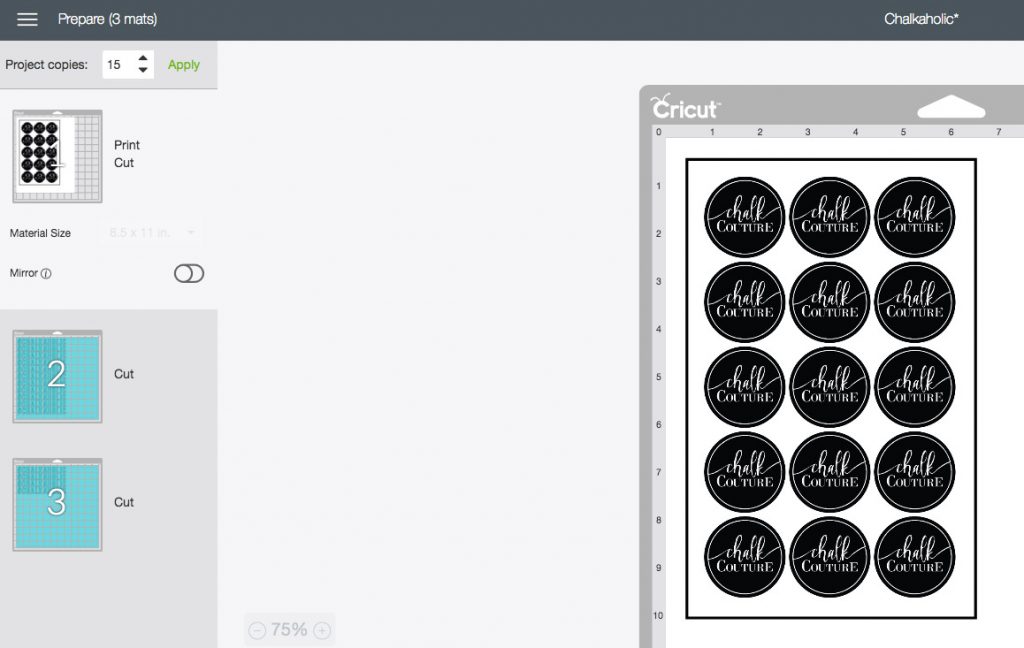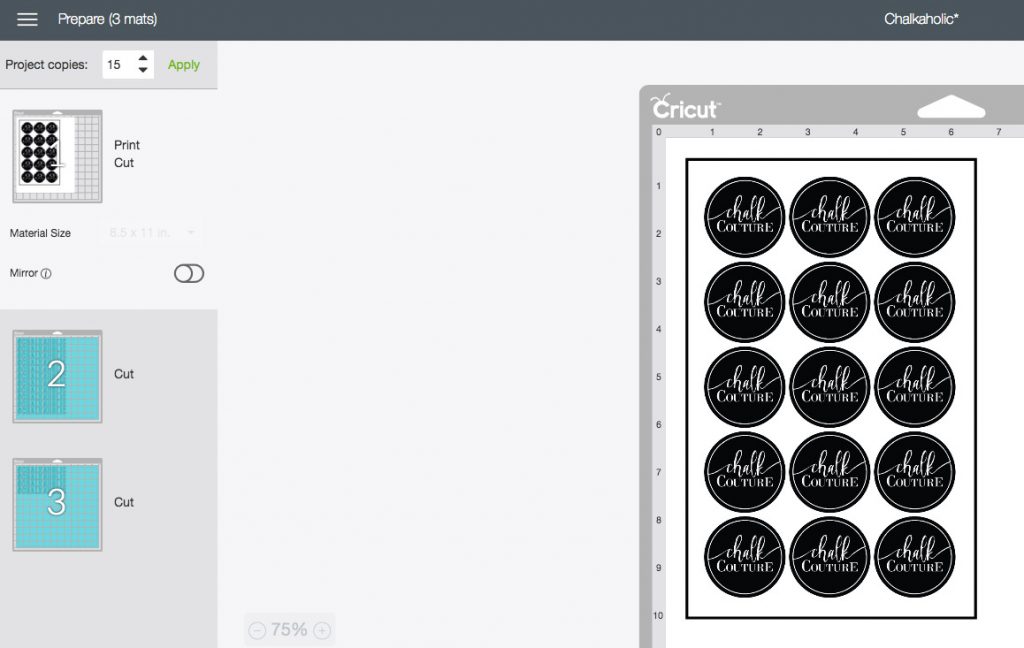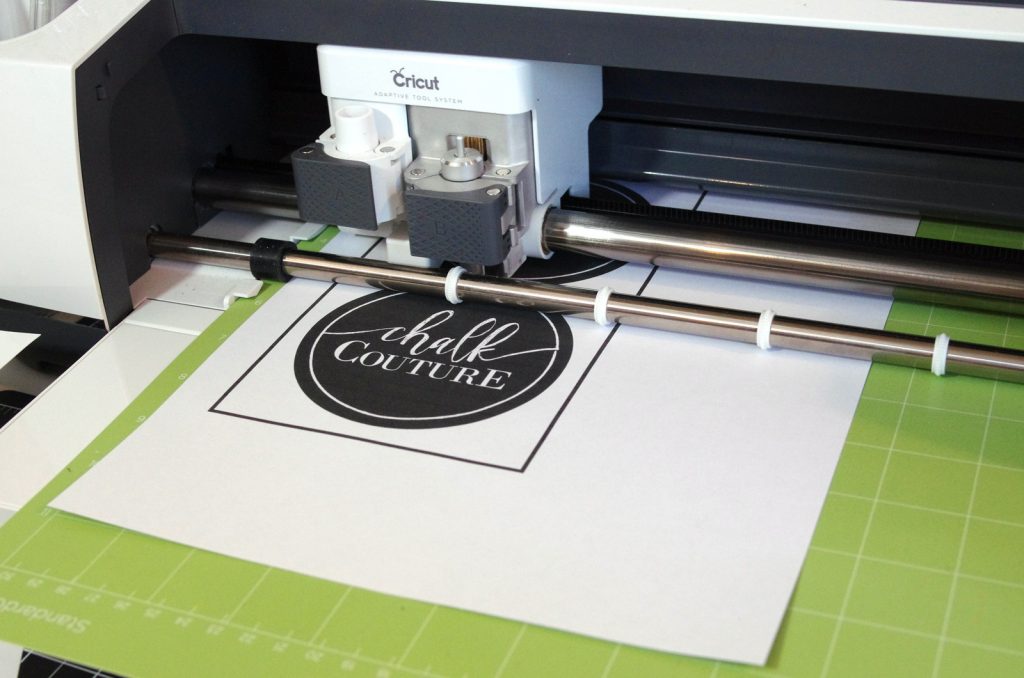 I made a few big logo stickers and 15 smaller ones so far.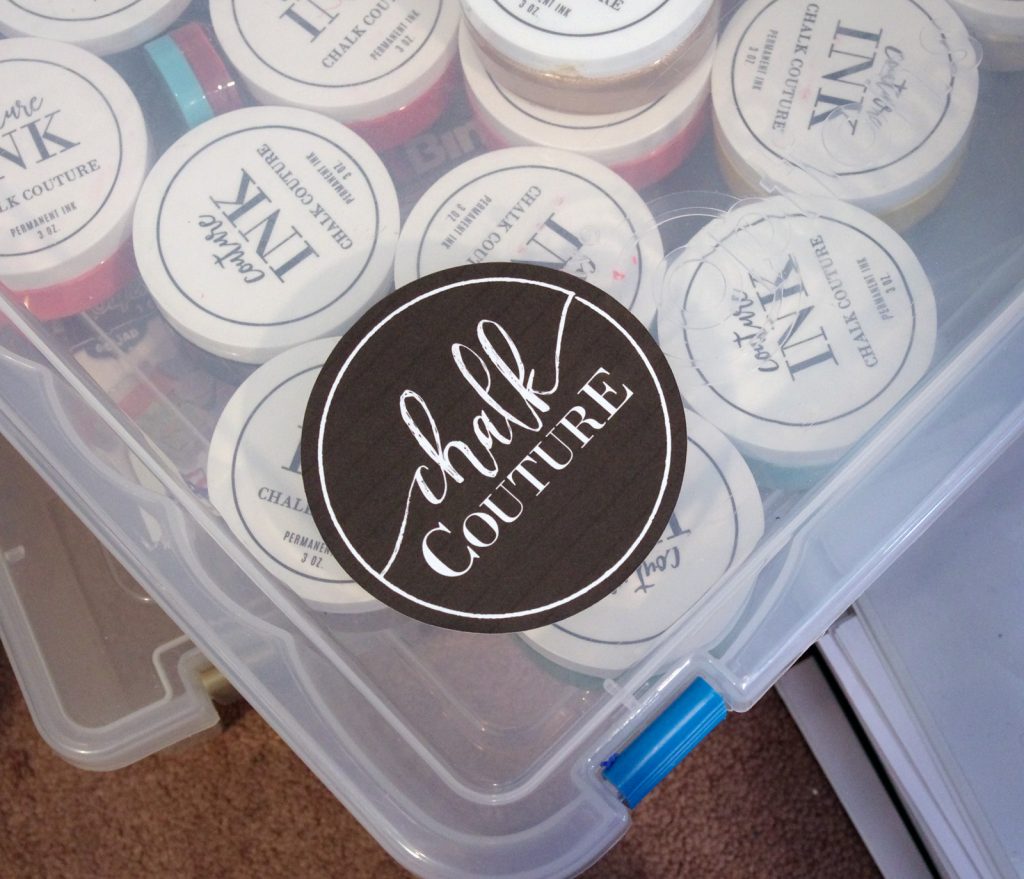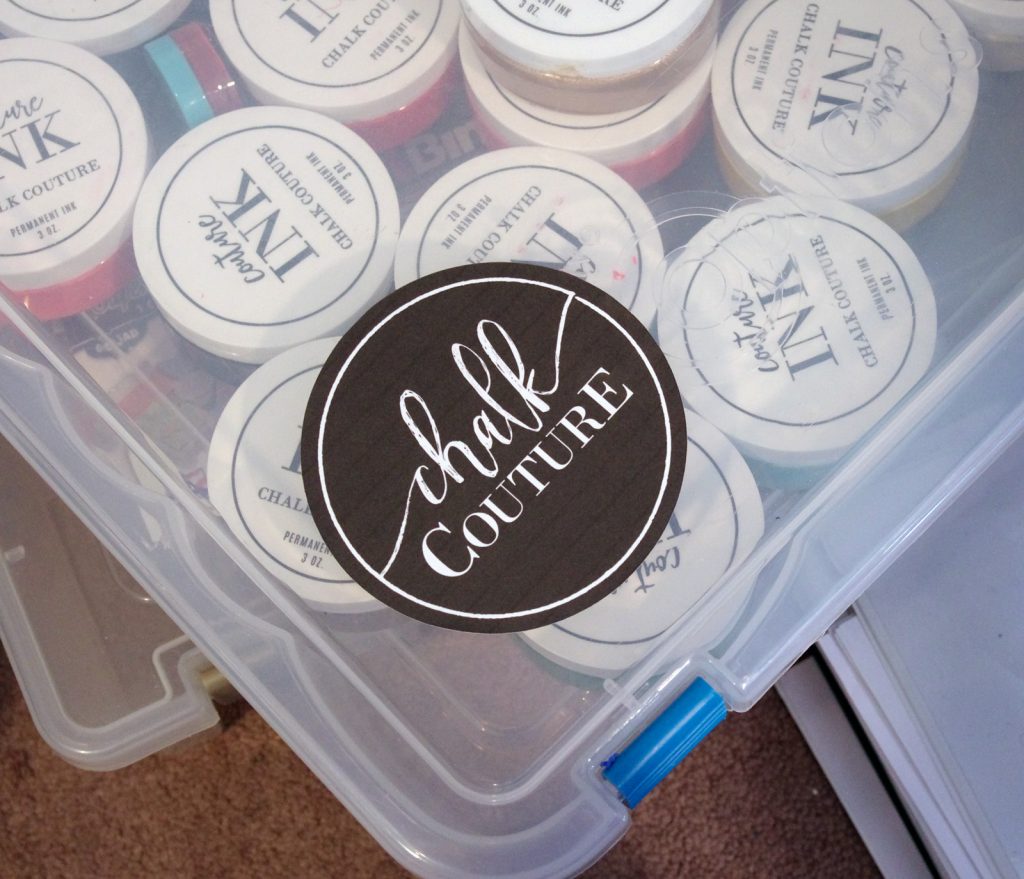 I'll be using these stickers on the containers that I use to carry Chalk Couture products to workshops and events. And I'm sure I'll find a million other places to put these stickers.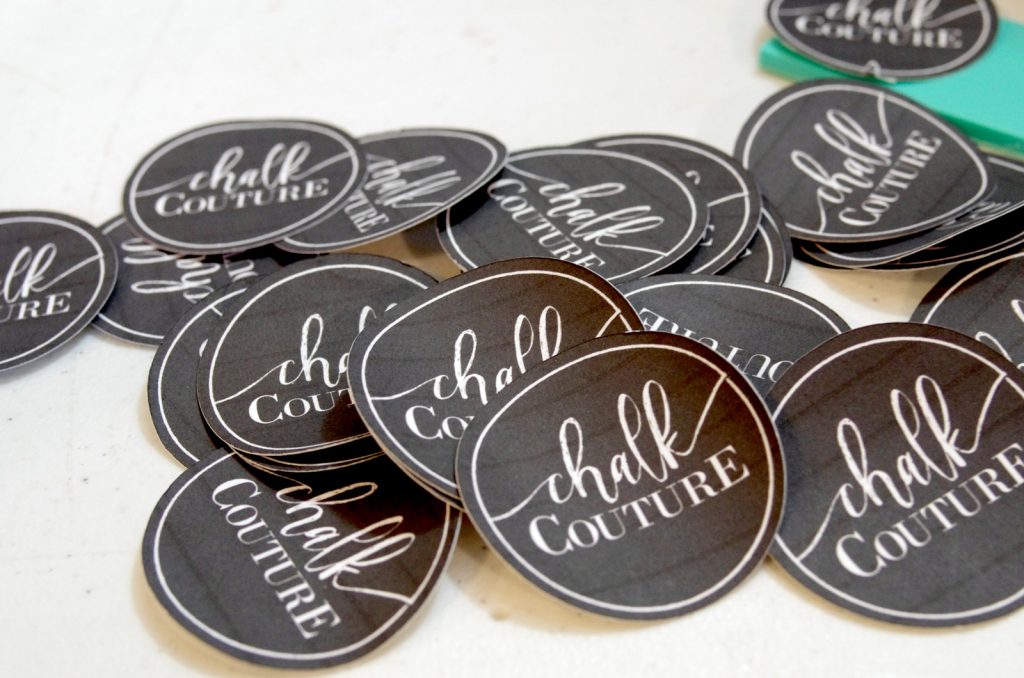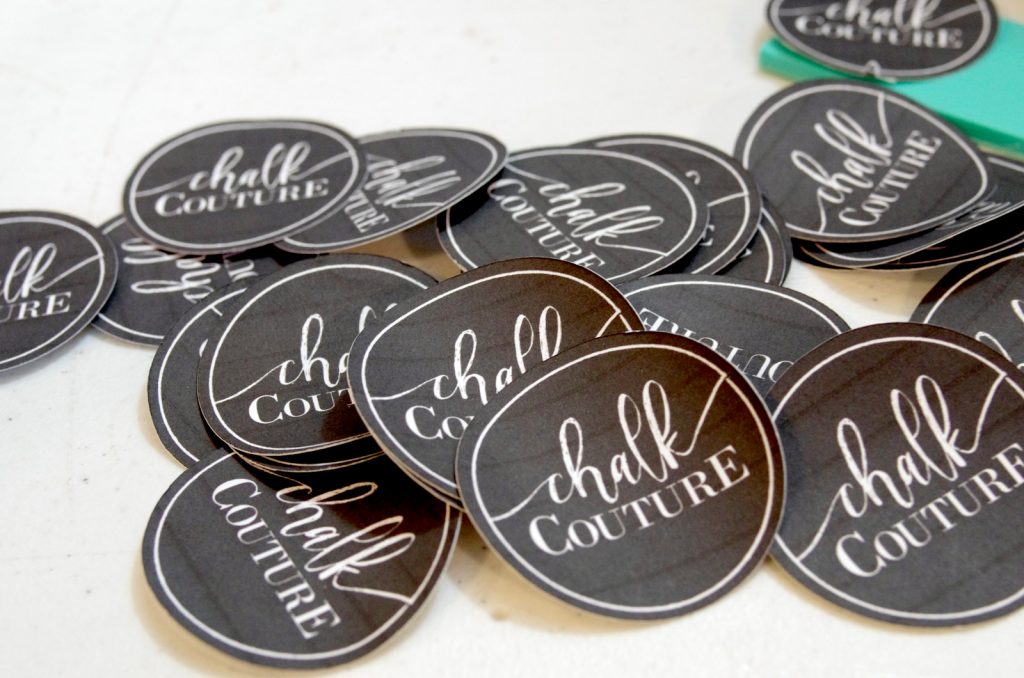 Here's another idea I saw:  reverse stickers for the inside of car windows.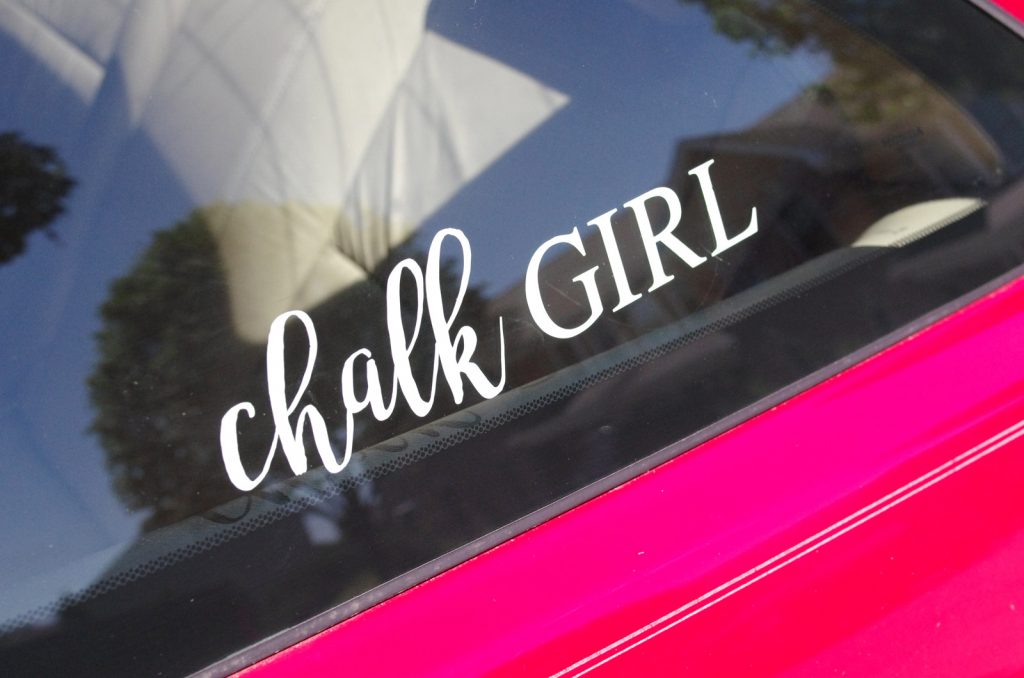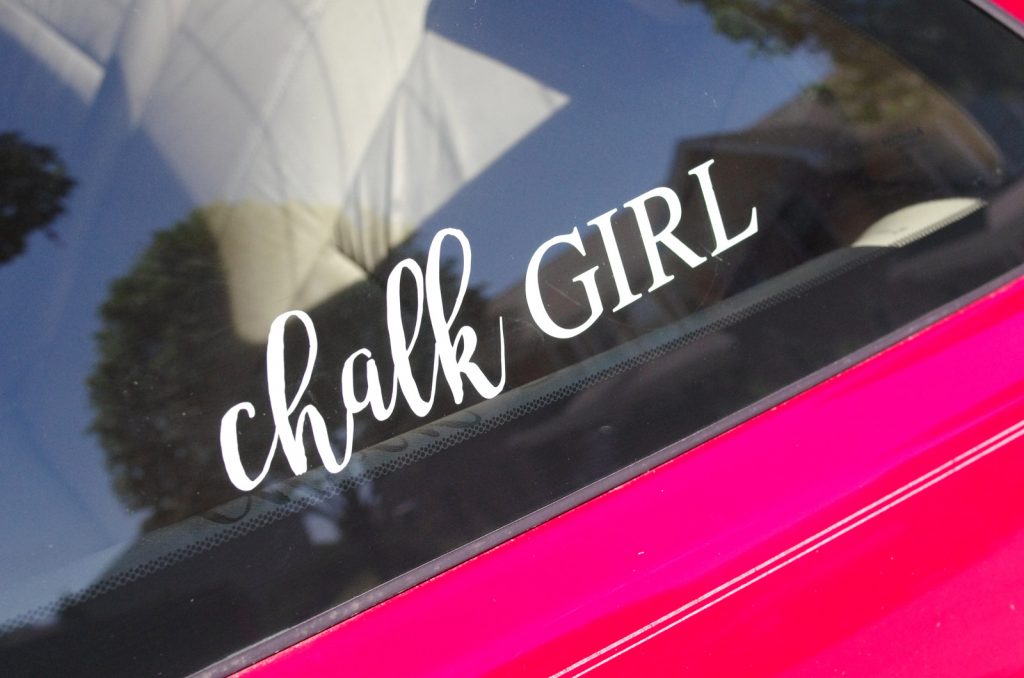 To make these, reverse the image so the sticky side of the vinyl is against the inside of the window.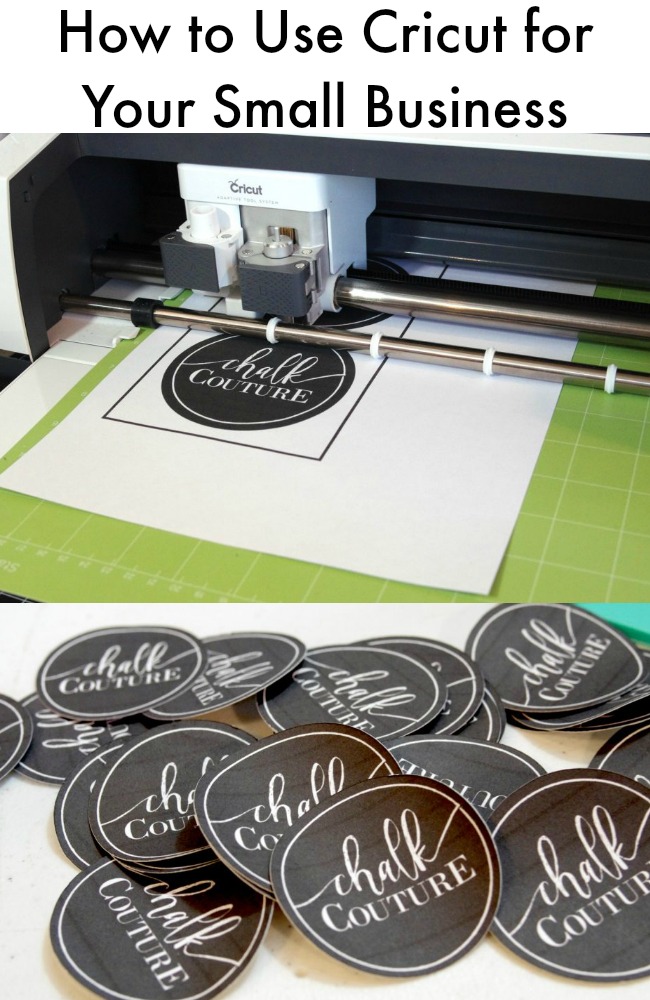 Now let's see what my friends have made: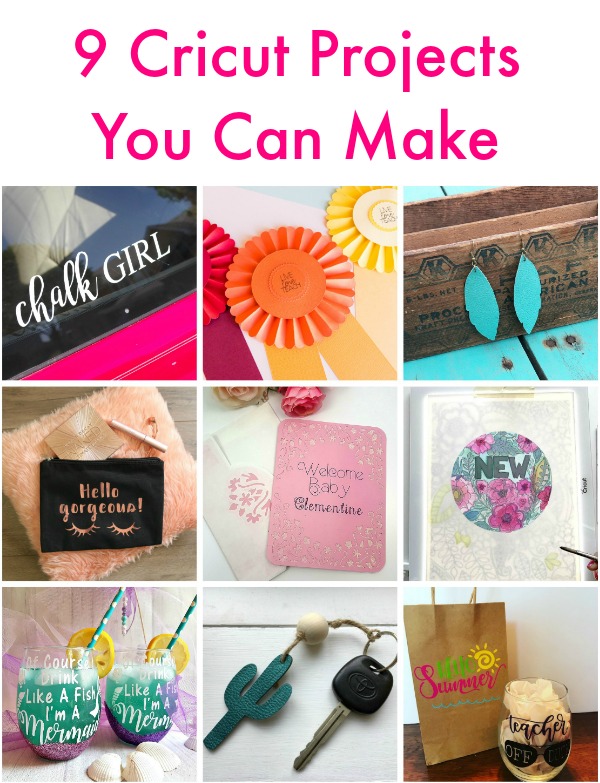 How  to Use Cricut for Branding – Create & Babble ⋅ Faux Leather Cactus Key Chain – Real Girls Realm ⋅ Teacher Award Ribbons – seeLINDSAY ⋅ Decorated Gift Bags with the Cricut Maker – Cookies, Coffee and Crafts ⋅ How to Make Leather Earrings – Refresh Restyle ⋅ Hello Gorgeous Makeup Bag – The How-To Home ⋅ How to use a lightbox for tracing – Smiling Colors ⋅ Personalized Baby Girl Cricut Card – The Inspiration Vault ⋅ Mermaid Glitter Wine Glasses – Daily DIY Life
Here is Where I Party!