This is a sponsored post written by me on behalf of Cricut. All opinions are 100% mine.
My first impression upon seeing the new Cricut Joy: oh my gosh, it is so cute!!! But not only is the new Cricut Joy cute – it makes my crafting and creating life so much easier.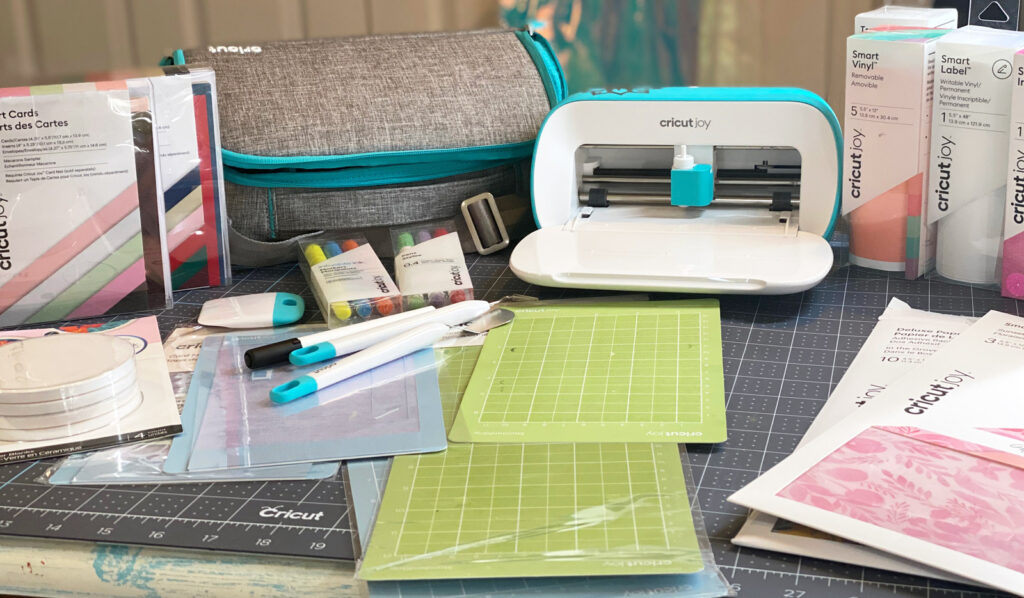 https://cricut.com/en_us/cricut-joy-products.html?utm_campaign=cj&utm_medium=referral_influencers&utm_source=createandbabble&utm_content=CricutJoy_pfp&utm_term=
Here's why you may need a Cricut Joy too.
First of all, it's portable. The Cricut Joy is so small! But don't be fooled by the size. Cricut packs a lot of capability into this sweet little machine. The second thing I noticed about the Cricut Joy is that there are no buttons. No need! This little machine is perfect for crafting on the go. If you go to scrapbooking events away from home like I do, there is no longer a need to take your big, heavy machine that takes up precious table real estate! And take a look at the sweet little tote bag!
Card-making just got a whole lot easier! holy heck you guys!!!! I'm not much of a card maker because I always thought it took too long and was way too tedious for me. Well, the Cricut Joy has been a game-changer in my card-making life.
It has writing capabilities! Yep, you can change out the blade and use a full suite of Cricut Joy-compatible pens with a variety of pen types and line weights to draw and write in a variety of styles!
Mats are optional. What??? Cricut Joy has a line of brand new materials that do not require a mat!!! Money-saver right there.
Here are a few things that I recently made with my sweet little Cricut Joy. I am now officially a card-maker. Design Space has several card designs that work perfectly with the new Cricut Joy and the awesome new card mat.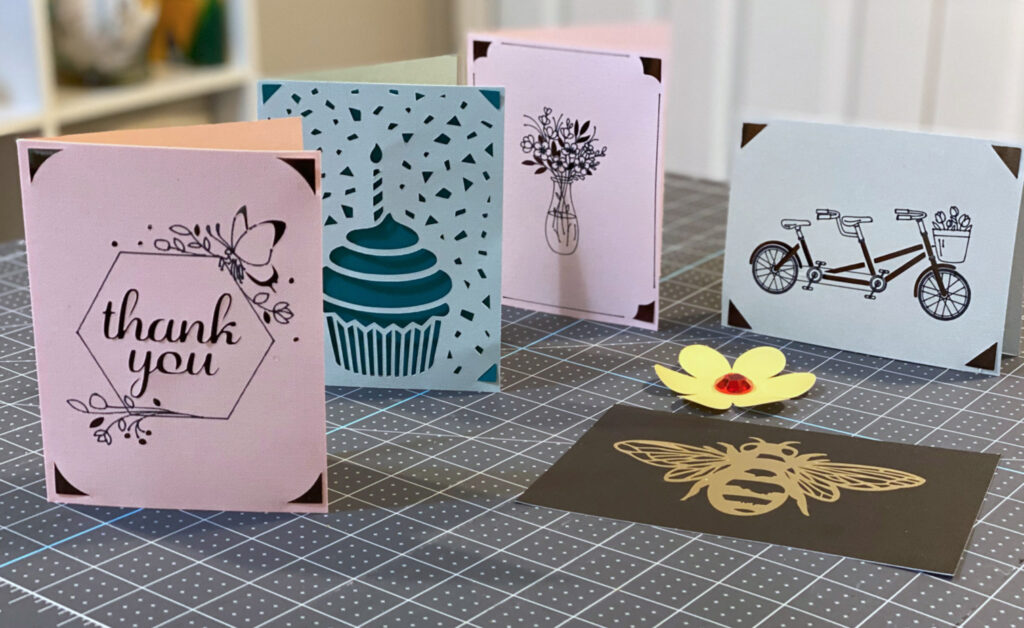 I am now officially a card-maker. Design Space has several card designs that work perfectly with the new Cricut Joy and the awesome Cricut Joy Card Mat makes it so easy!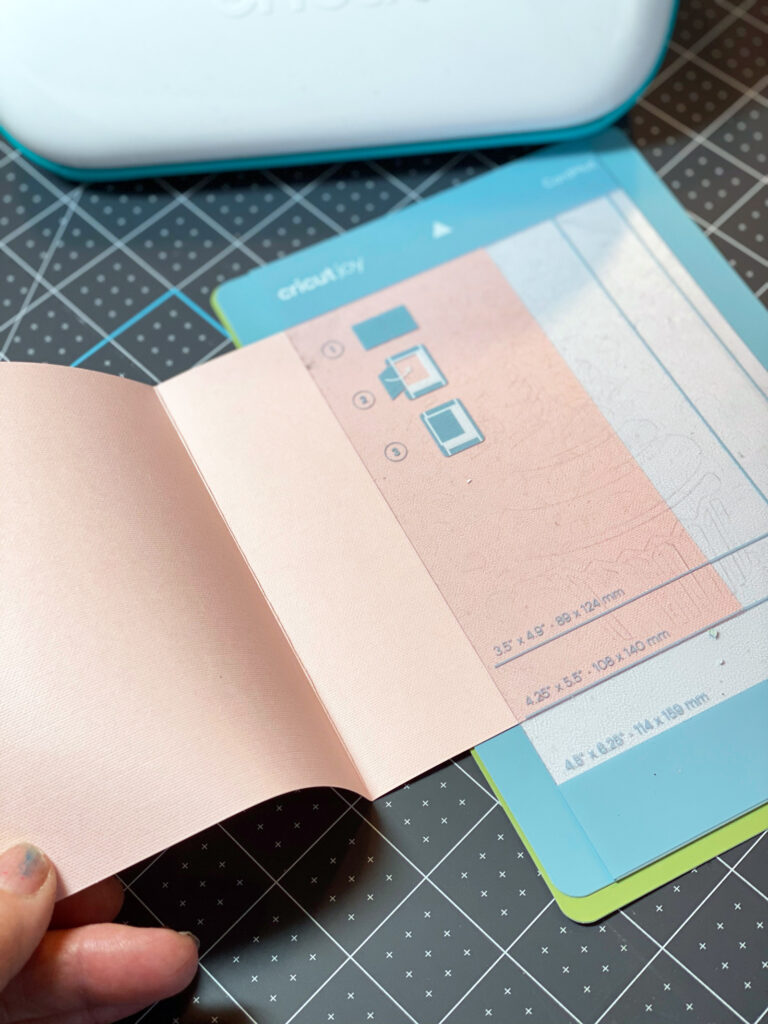 You simply insert the blank card into the card mat, choose a design from Design Space, and then send it to the Cricut Joy!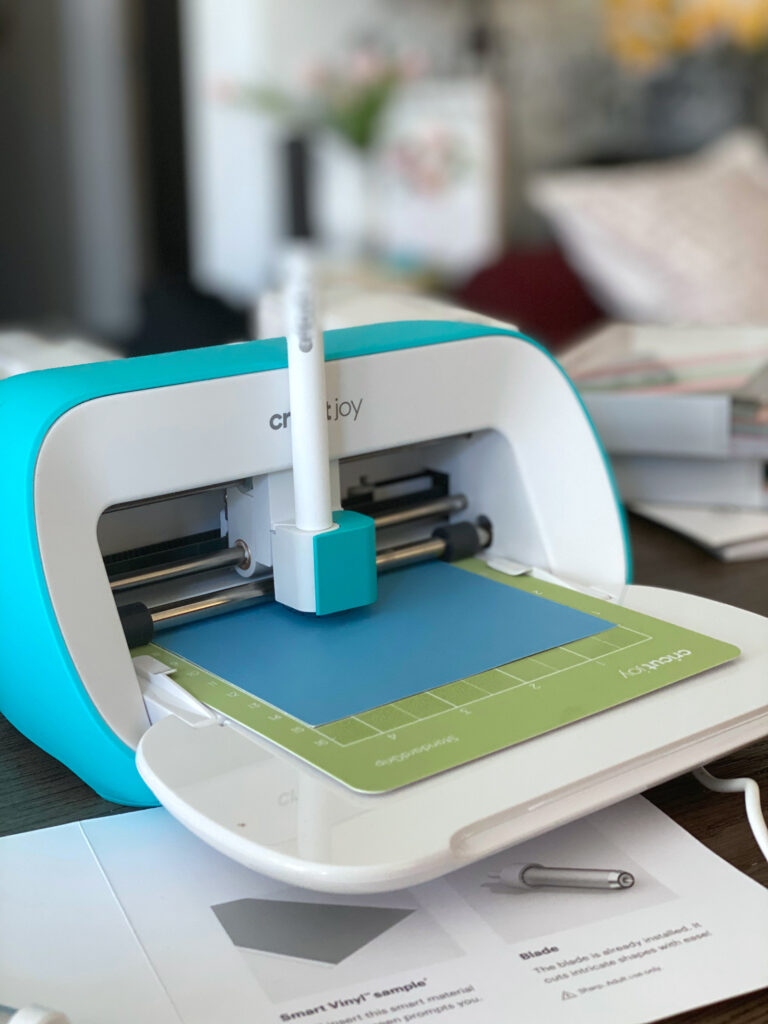 Doesn't get any easier than that.
The Cricut Joy is perfect for all of you scrapbooking friends out there! Look at the flower that I made to add to pages. As I said above, this machine is so easy to take to cropping events because of its size!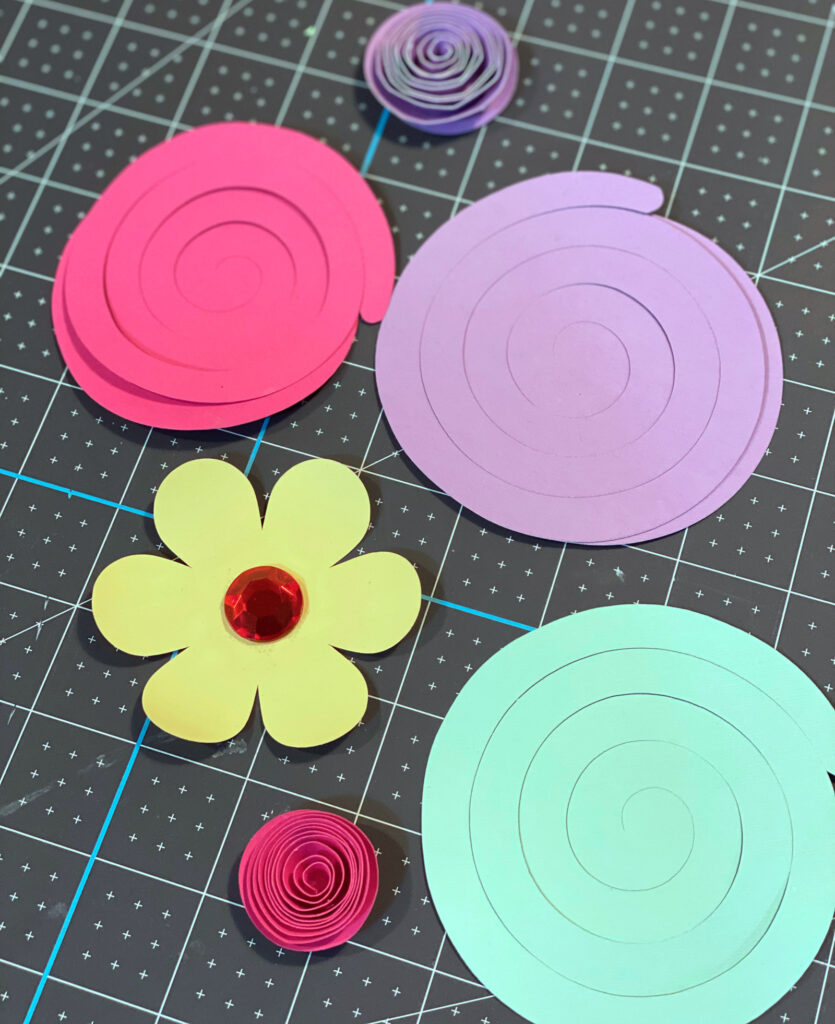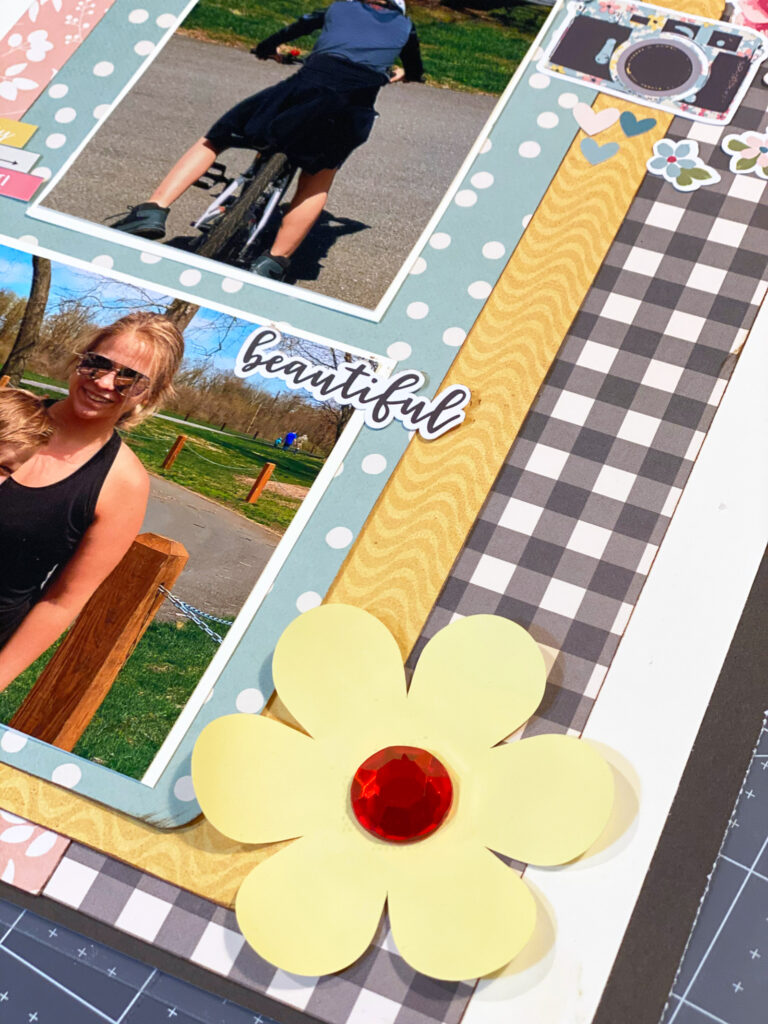 And did I mention that mats are optional??? Simply use adhesive-backed patterned paper and you don't need a cutting mat!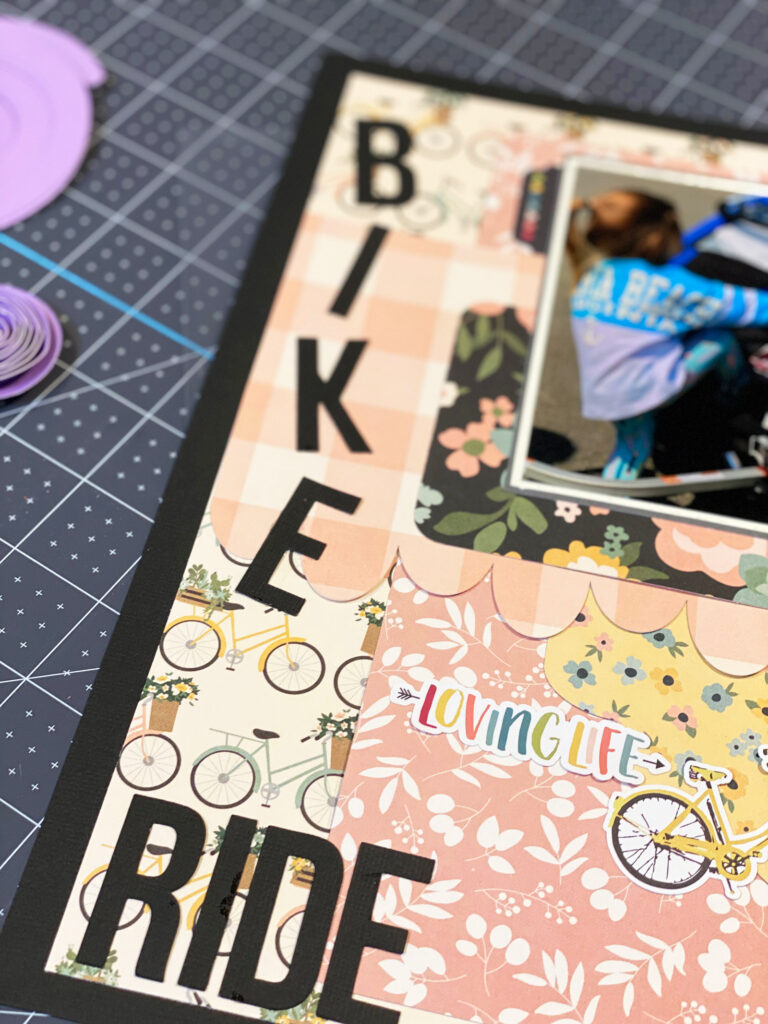 The Cricut Joy also helps with organizing! And who doesn't need help with that. I was packing up my Easter decorations into a semi-see-through tub. As you can see, you can't tell WHAT is in the tub.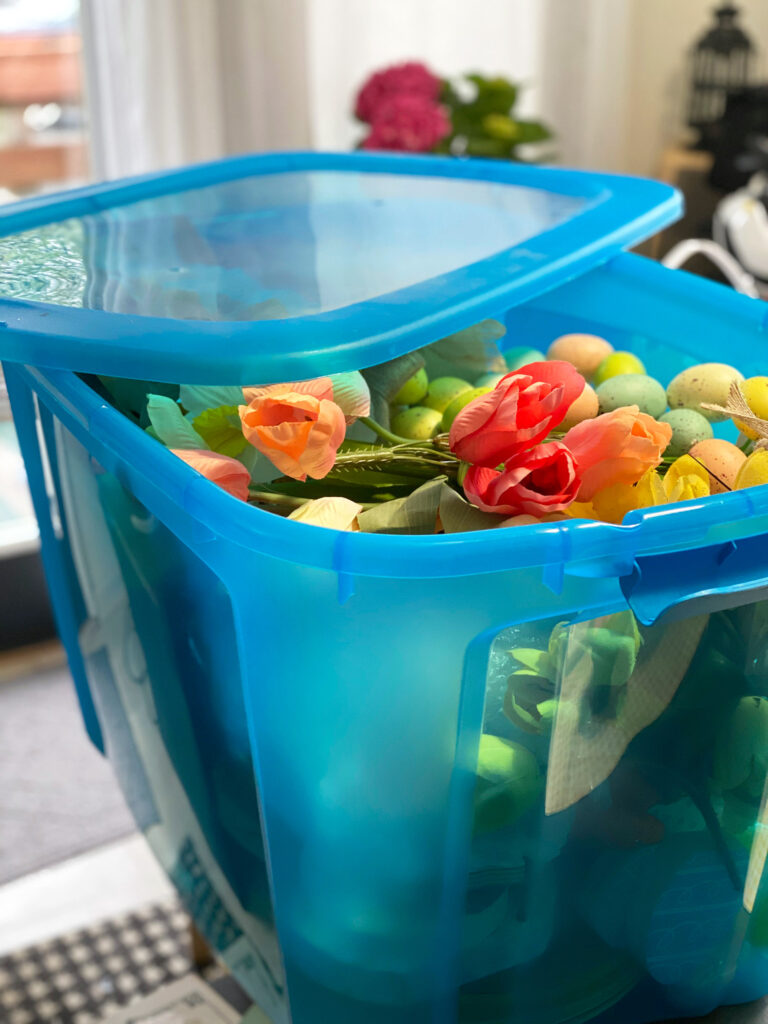 I used the Writable Smart Labels and quickly created labels using the label design in Design Space.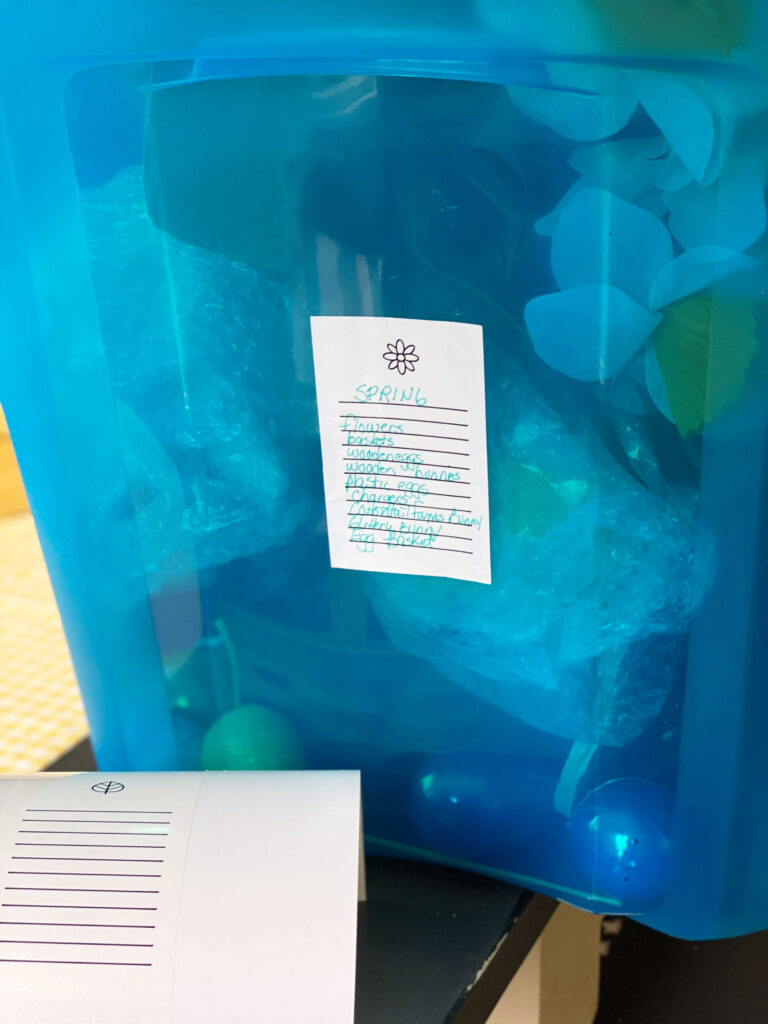 Even if you already have the Maker or any other Cricut machine, I really think that every crafter needs this Cricut Joy too! I only covered a few of my favorite ways to use the Cricut Joy. Please visit Cricut.com for more information.