The arrival of Spring and warmer temperatures means one thing: It's time to ride my bike!!! Well, okay, it means more than that but that's what I'm most excited about ; ) So in honor of bicycle riding weather, I made a bicycling sweatshirt. Well I didn't actually make the sweatshirt, but I did decorate it.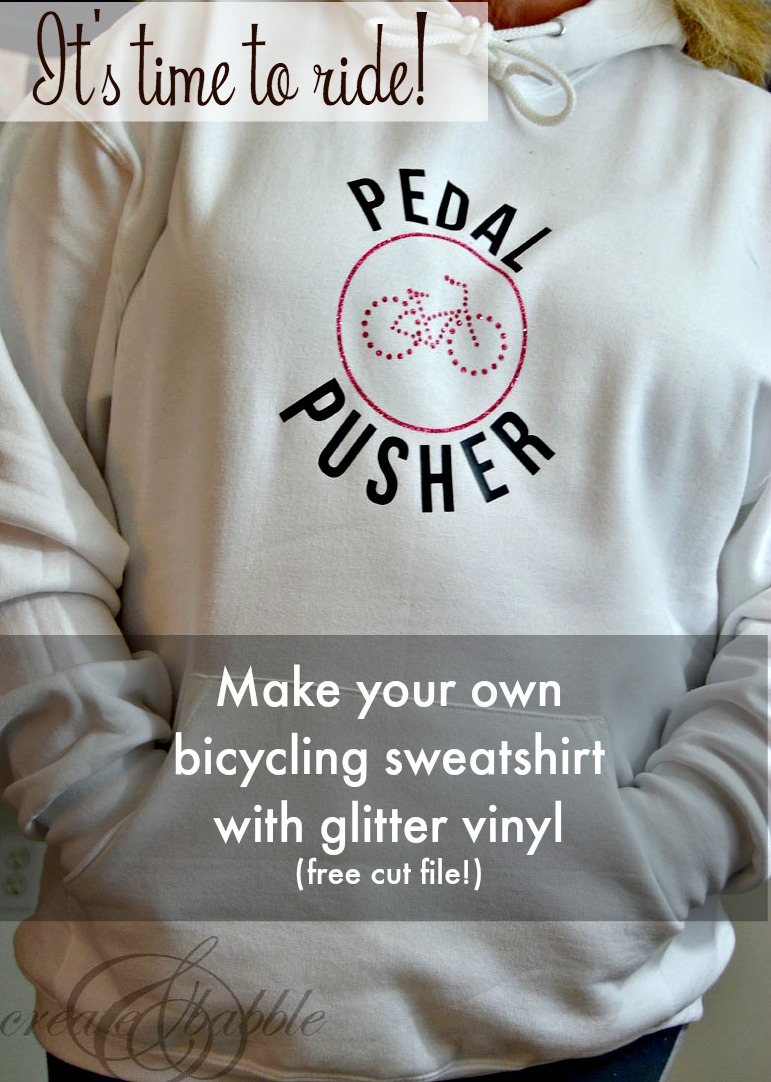 Believe it or not, I got the plain, white hoodie on a clearance shelf at JoAnn's for $3.50! I should have bought all of them. Darn! Anyway, I held onto the sweatshirt for a while before the thought occurred to add some kind of vinyl decals to it. And since bike-riding weather is almost here….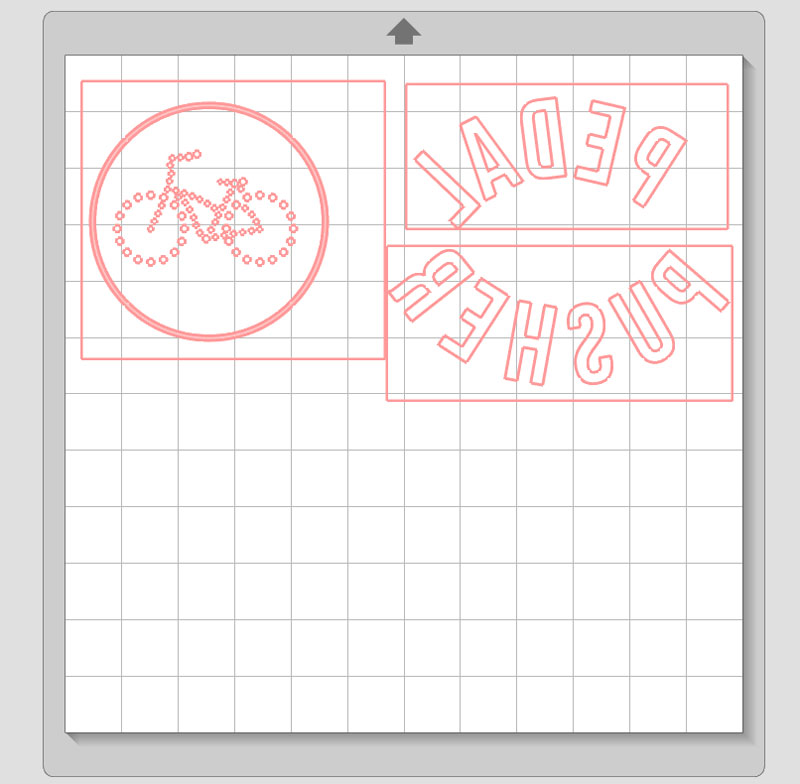 I designed this "logo" in Silhoutte Studio. I used the rhinestone bicycle shape from the online store. The rest, I made myself. Since the bicycle shape is from the online store, I can't include it in the free cut file, but I can give you the rest of it. Feel free to down load Version 2 here, and Version 3 here. (personal use only). I curved the test to fit around the circle. If you're unsure of how to curve text, I made a video to help you out.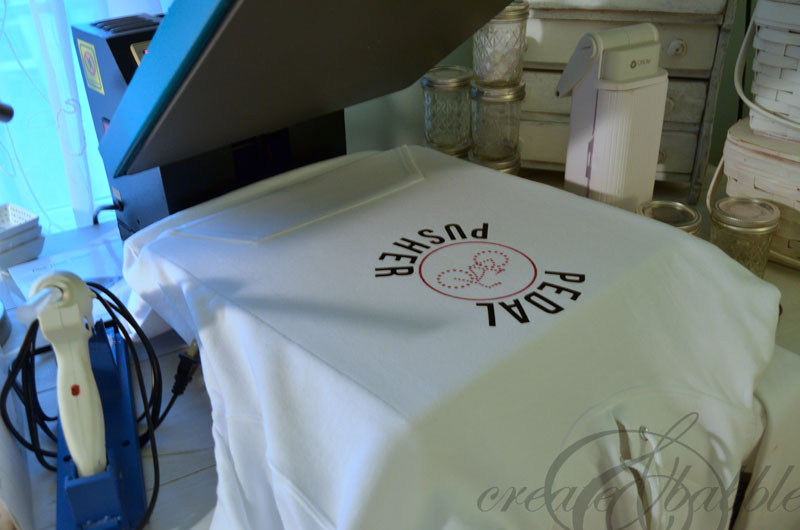 Of course I used my heat press to iron on the vinyl. I love that heat press! And I highly recommend it – no more vinyl peeling off after a few machine washes.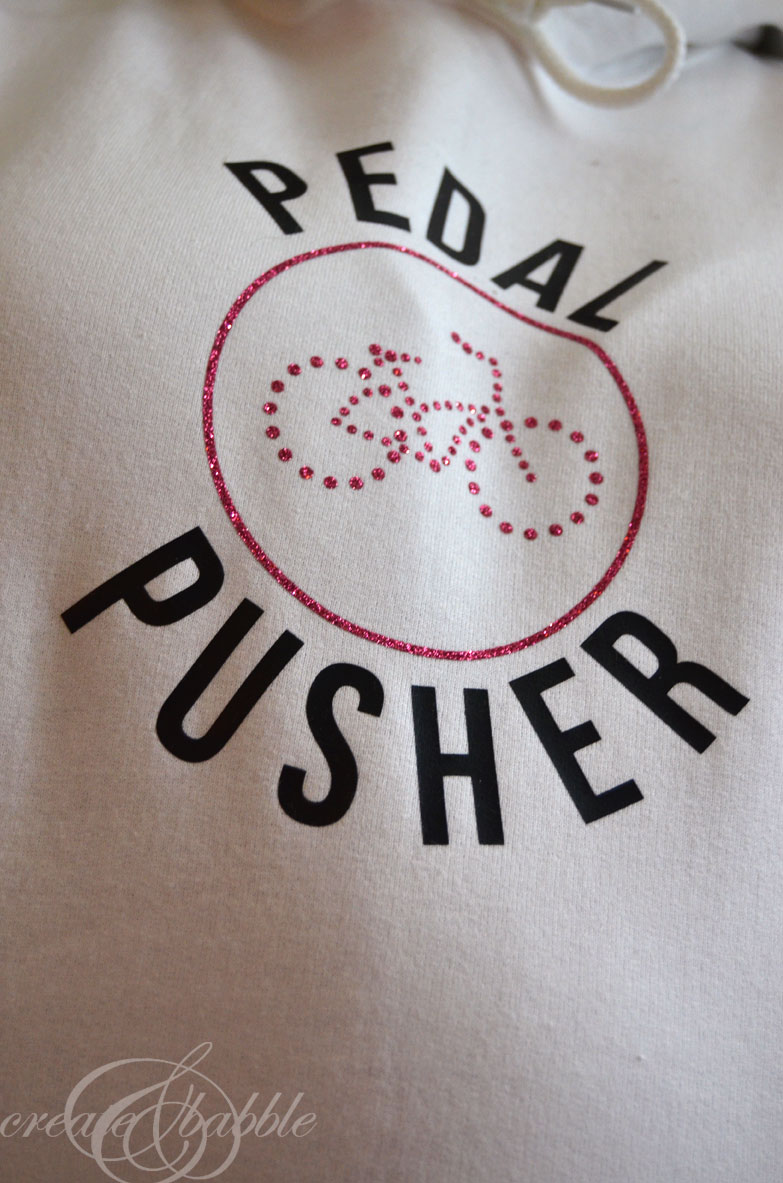 I love using glitter vinyl instead of rhinestones. Besides being way easier to work with than rhinestones, you can change the size of rhinestone designs without worrying about the size of the holes since you're not actually using rhinestones!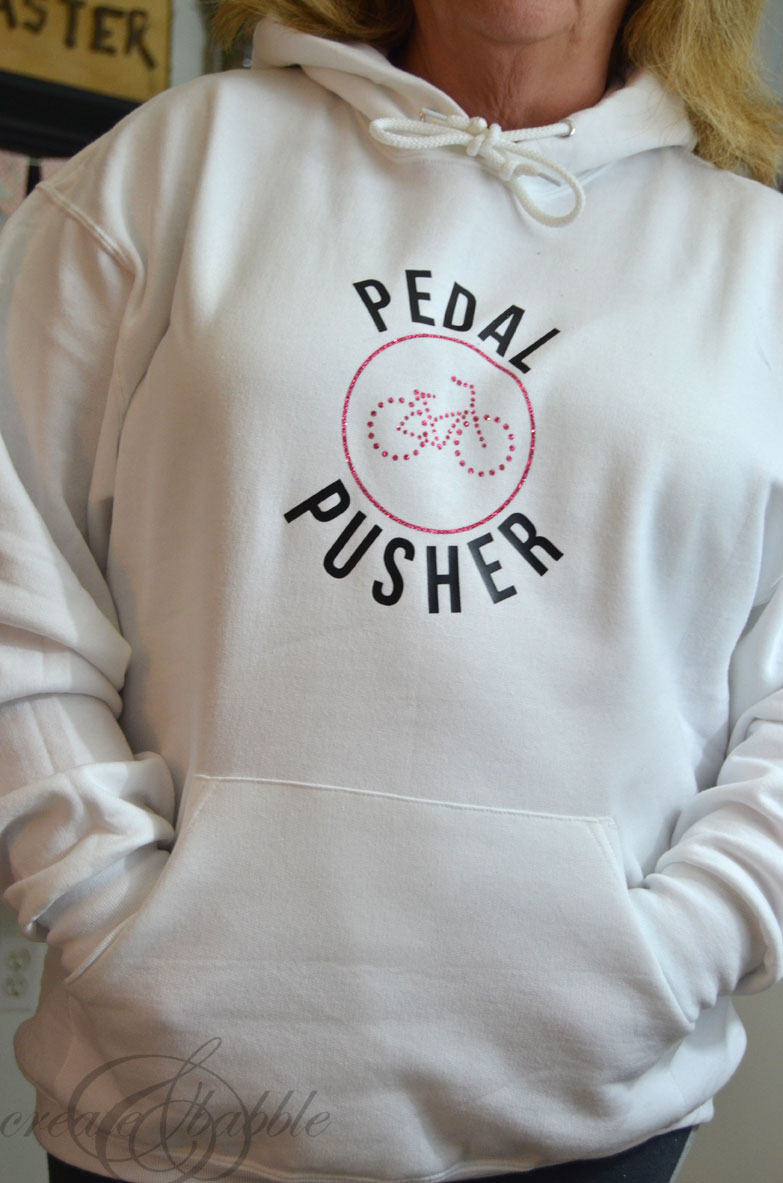 Now I'm ready for a ride! The weather forecast for this weekend is sunny, but cool.  Perfect weather for our first ride of the year wearing my new sweatshirt ; )