Is it just me or has anyone else been on a soup kick lately? Maybe it's the weather, but I've been eating soup at least once a day for the last couple of weeks. So when I was asked if I wanted to try out the new Progresso Soup K-Cups, well of course I said yes! #BistroCups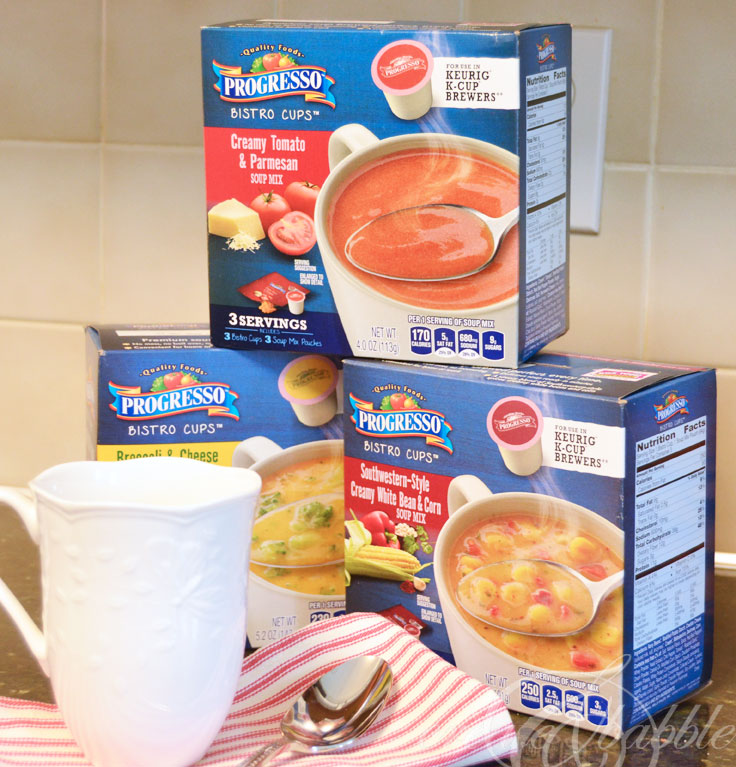 There are currently three flavors available: Southwestern-Style Creamy White Bean & Corn (my personal favorite), Broccoli & Cheese (yum), and Creamy Tomato & Parmesan (today's soup).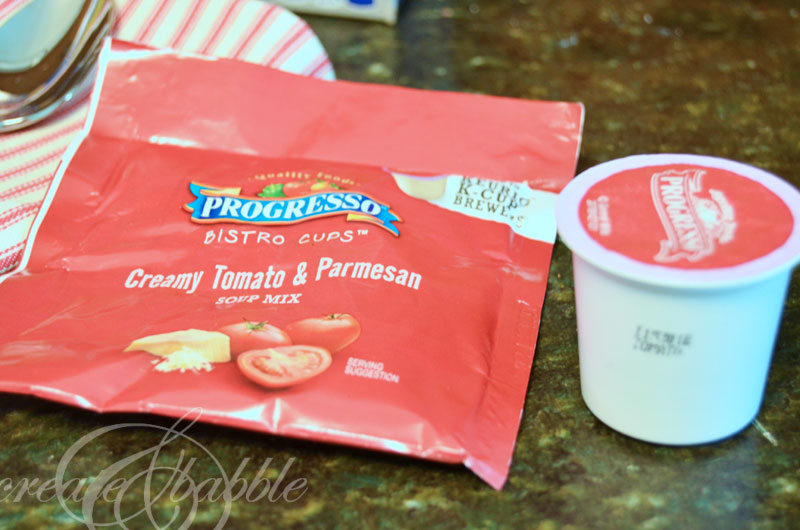 Inside of each box are the makings for three cups of soup. To make a cup of soup you'll use one envelope of the soup mix and a K-cup.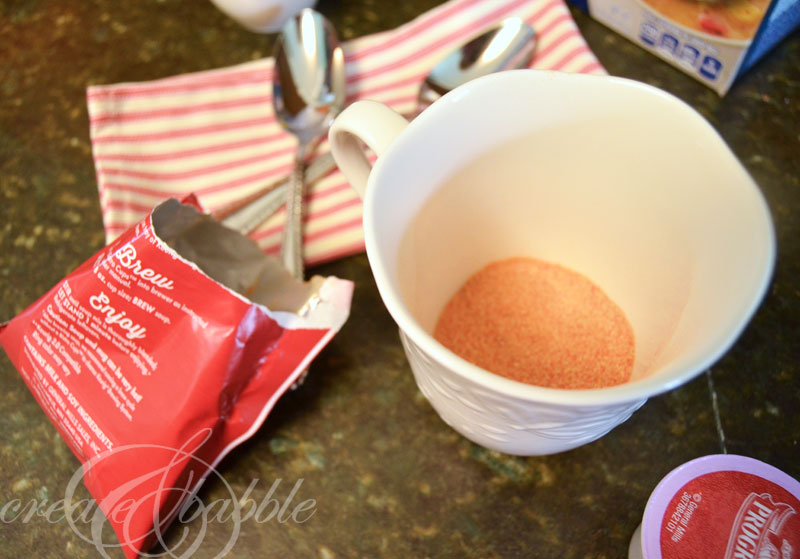 All you do is empty the pouch of dry soup mix into your cup . . .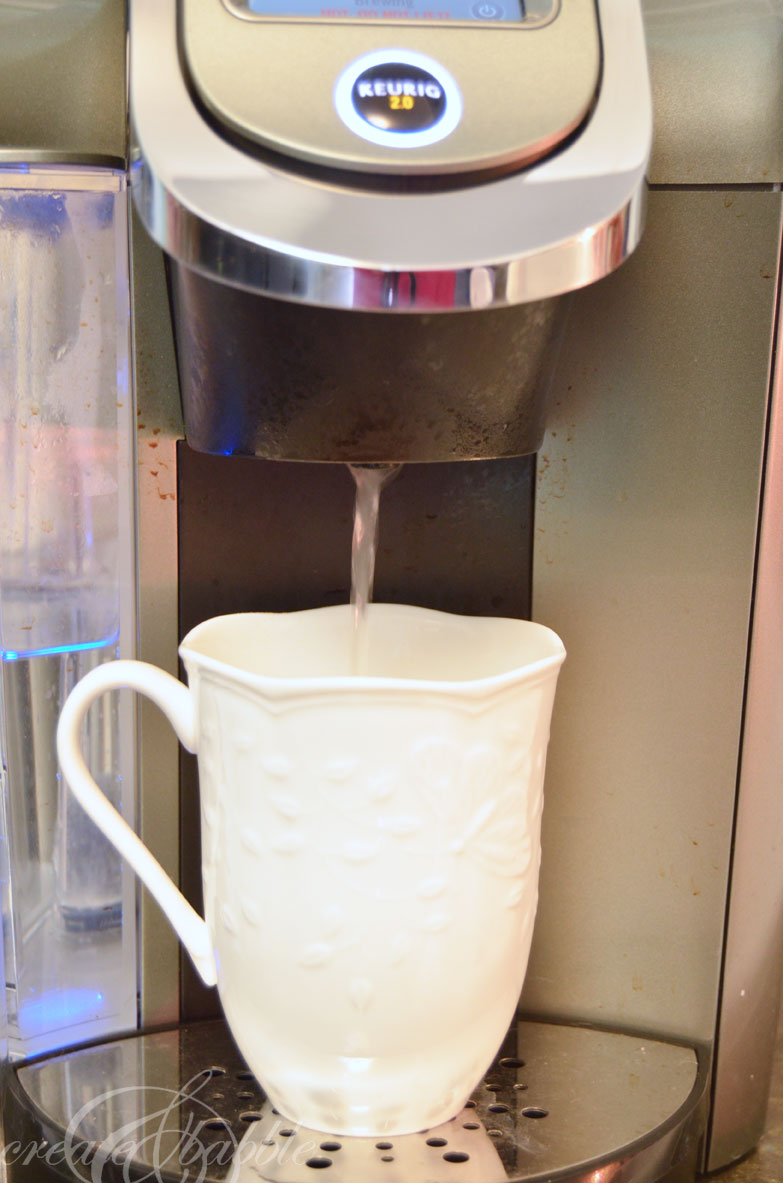 . . . then place the cup in your Keurig (or other single service brewer). Put the Progresso K-cup in the Keurig, set to 8 ounces, then hit start!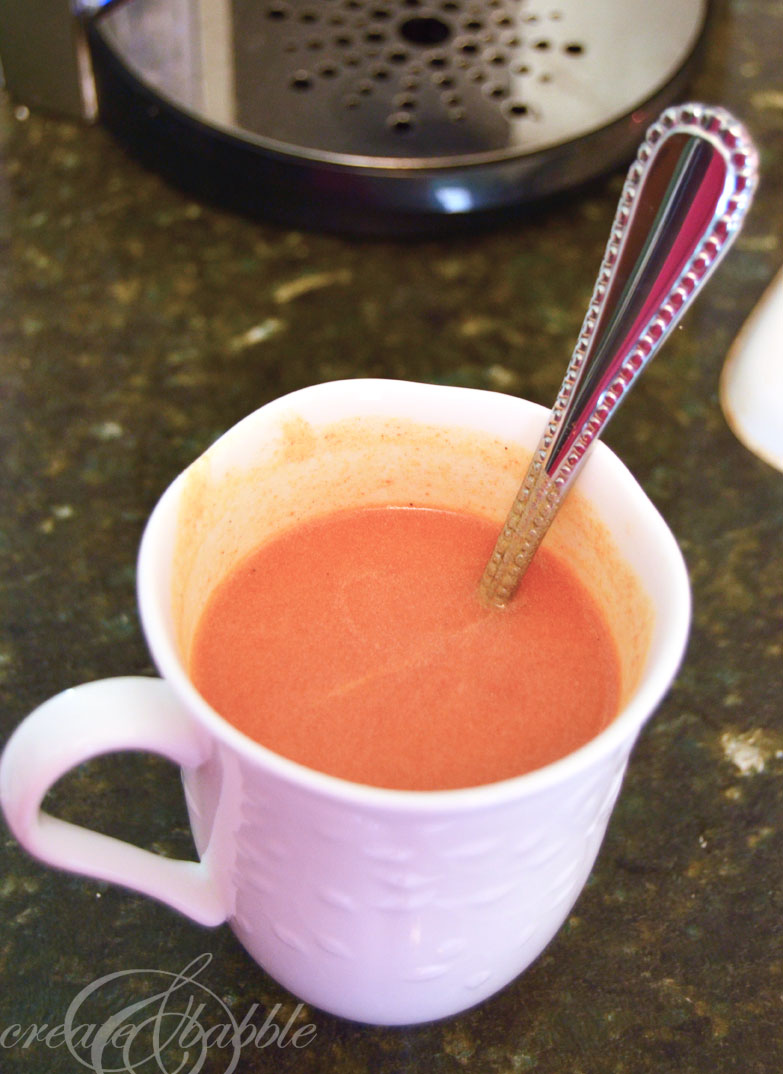 Stir well, then wait one minute.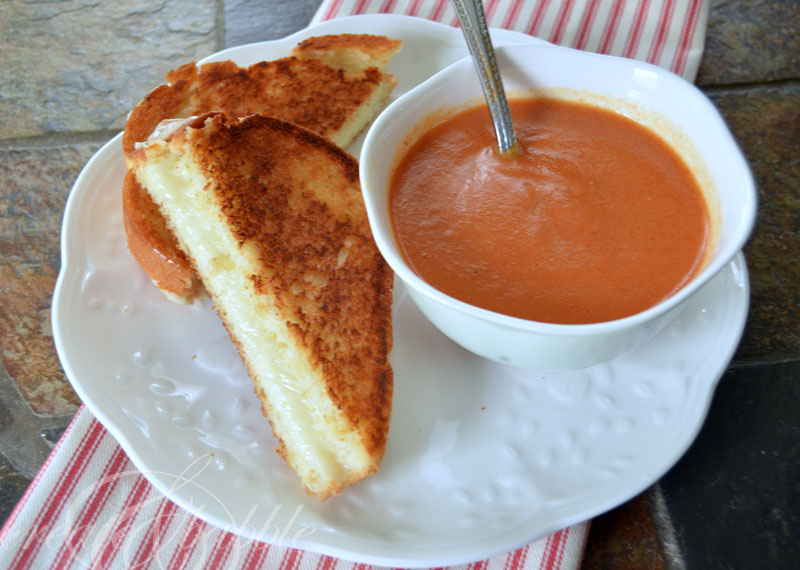 Then enjoy!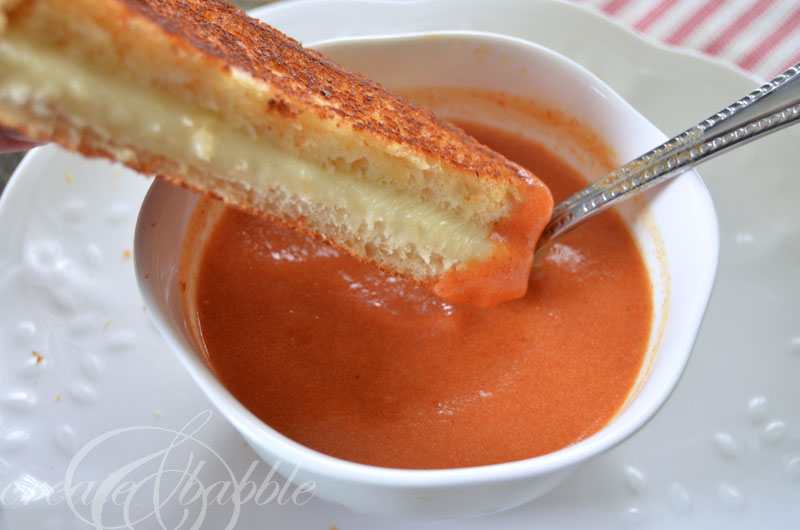 What tastes better than a grilled cheese sandwich with a nice, hot cup of tomato soup on a cold, Autumn day??? #perfectlunch
#BistroCups #TheNewBrew
This is the easiest soup I've ever made! And it tastes delicious, too! I made the Southwestern-Style Creamy White Bean & Corn last Friday for lunch. Oh. Em. Gee. I loved it! You are seriously going to have to try this soup.
I understand that it's only available in the northeastern part of the country right now (which kinda makes sense weather-wise). Visit the Bistro Cups website to learn more about which retailers in your area carry the product. While you are there, you can also download a $2 off coupon!
Making delicious, hearty soup has never been easier. I think this is going to be a nearly daily lunchtime meal for me. ; ) I'm either up here in my craft room/office or working down in my workshop in the basement during the day. It takes no time at all to walk down or up to the kitchen and pop one of these K-cups into the Keurig for a fast and tasty lunch.
Thank you to Bistro Cups for sponsoring today's post and inspiring me to try Progresso Soup Bistro Cups!