Happy August friends! This summer is really flying by fast isn't it? I took a few weeks off to spend time with family, to travel, and to recuperate from some elective surgery. I'm on the mend quickly and am ready to get back to work! Although, I must say that blogging to me is not work at all. I love it! And I'll have some exciting news to share on that front soon. In the meantime, I want to show you what I've been working on. You know those old-time card catalogs that were in every library back in the day? At least they were in "my day"!  Well those card catalogs can now be found at antique stores for a pretty penny! (It does make me feel old that items that I grew up using are now being sold as antiques or vintage ; )
I found two boxes of drawers at my neighborhood yard sale for $5 and with a little paint and new drawer pulls from D. Lawless Hardware, I turned them into a card catalog.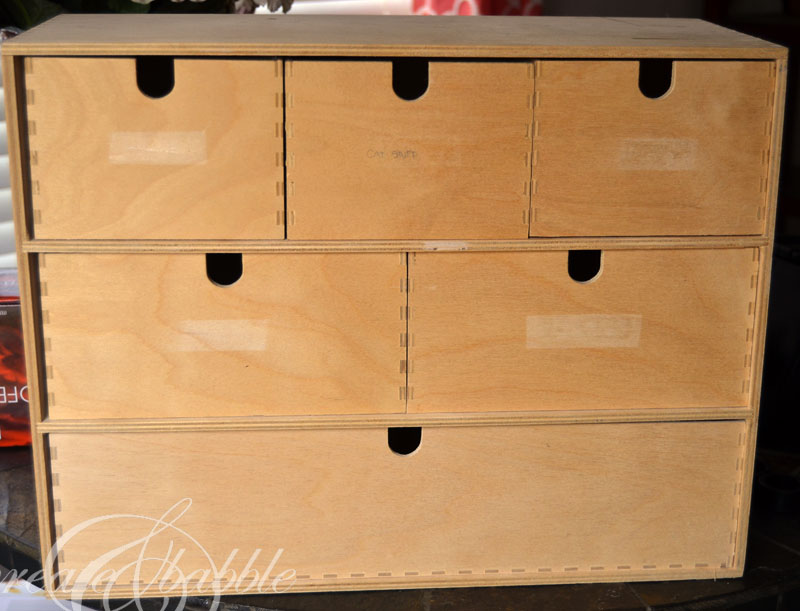 This is how they looked when I bought them.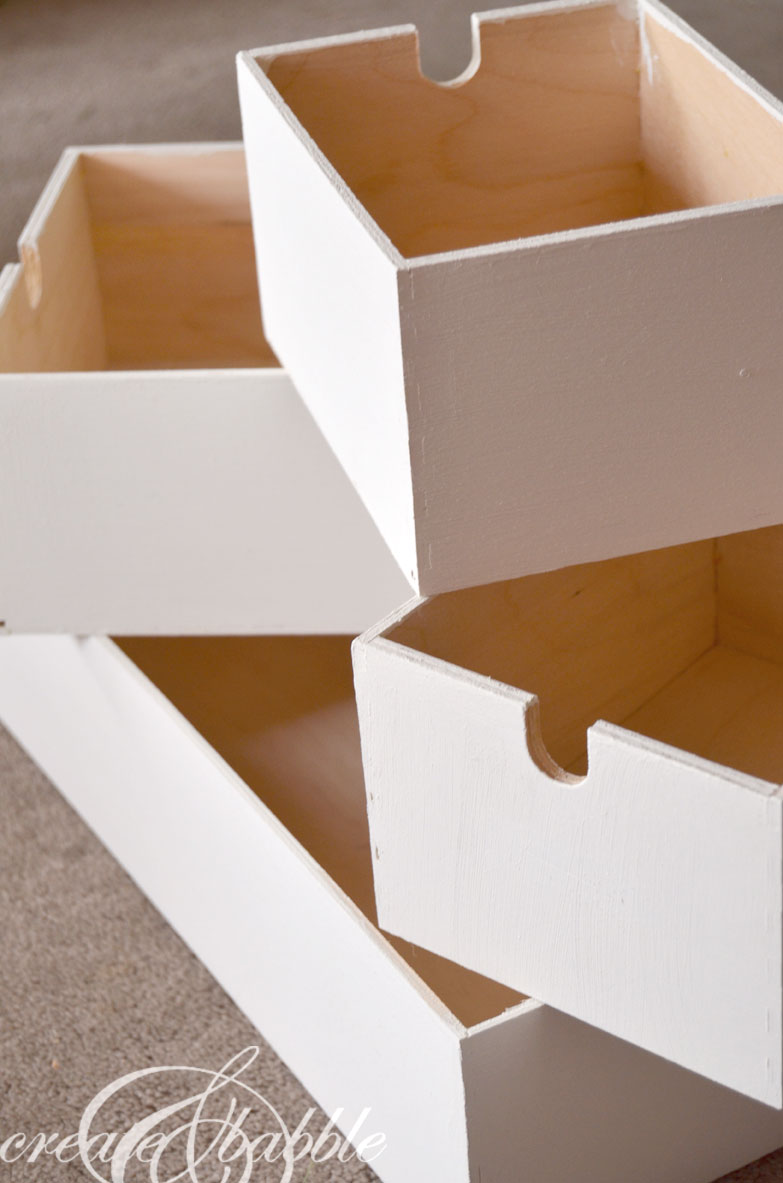 I simply painted all of the drawers and the boxes and turned the front of each drawer to the back and put the new pulls on the old back which is now the front ; )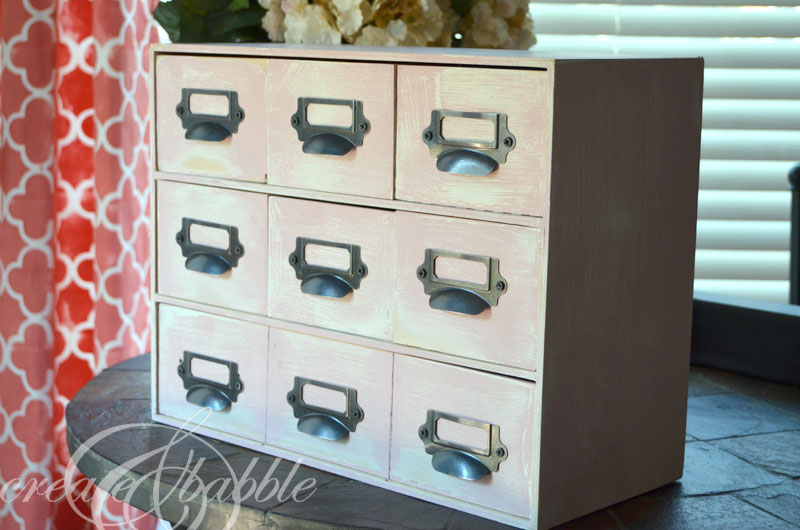 Here is one painted with the label drawer pulls attached. One down, one to go.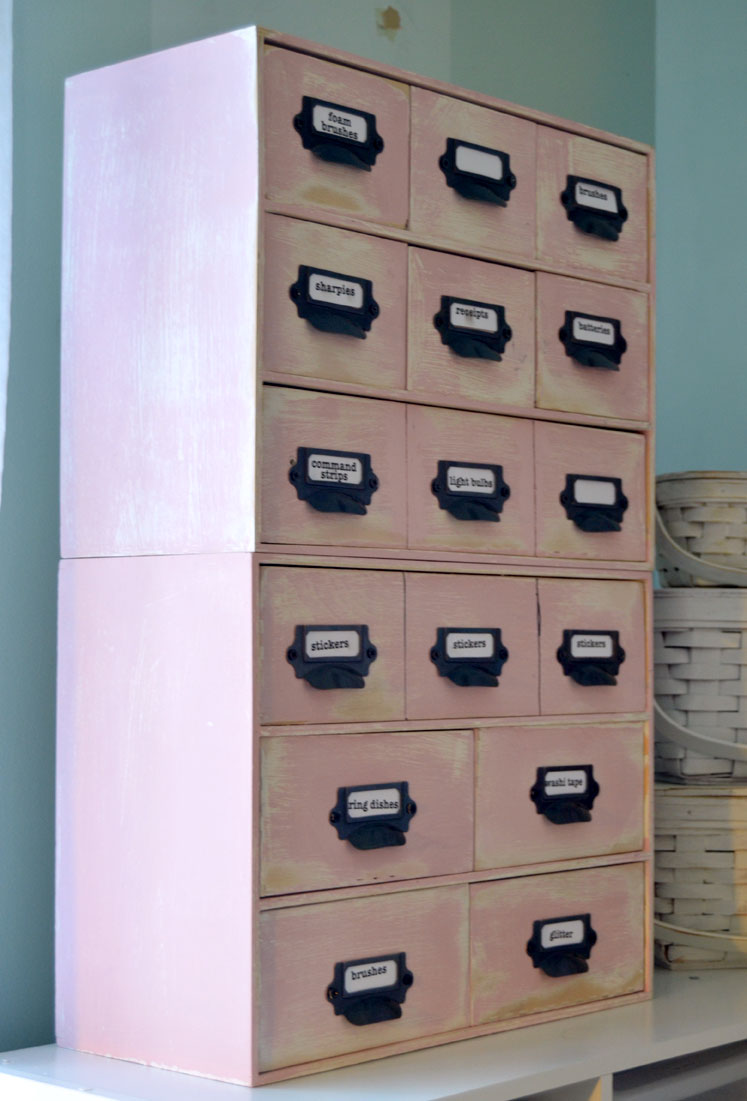 With them stacked together, it really does look like an old card catalog. Except that the card catalogs that I remember weren't painted pink and distressed ; ) But they weren't in my craft room either!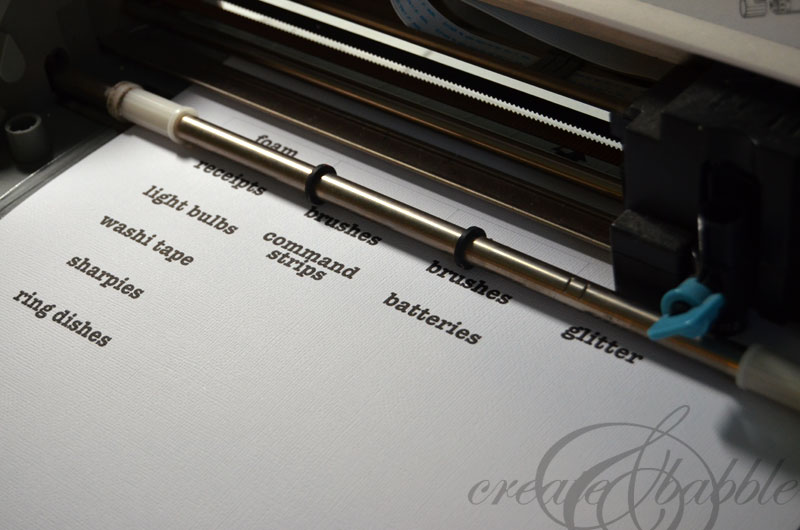 I used the Print & Cut feature of my Silhouette to make the labels.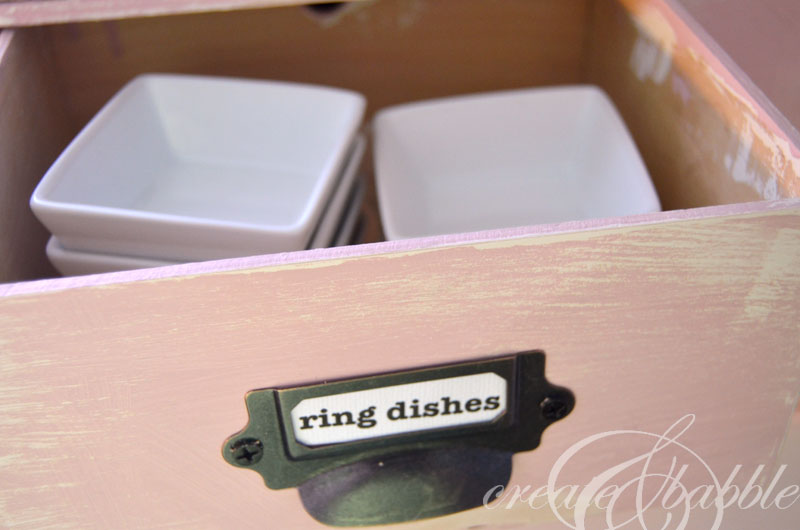 Everyone needs a drawer for ring dishes, right? Maybe not . . .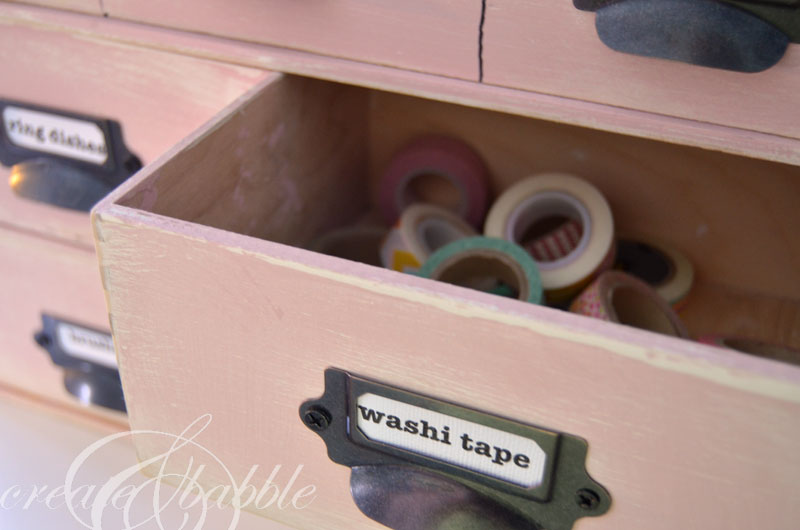 . . .  but certainly washi tape!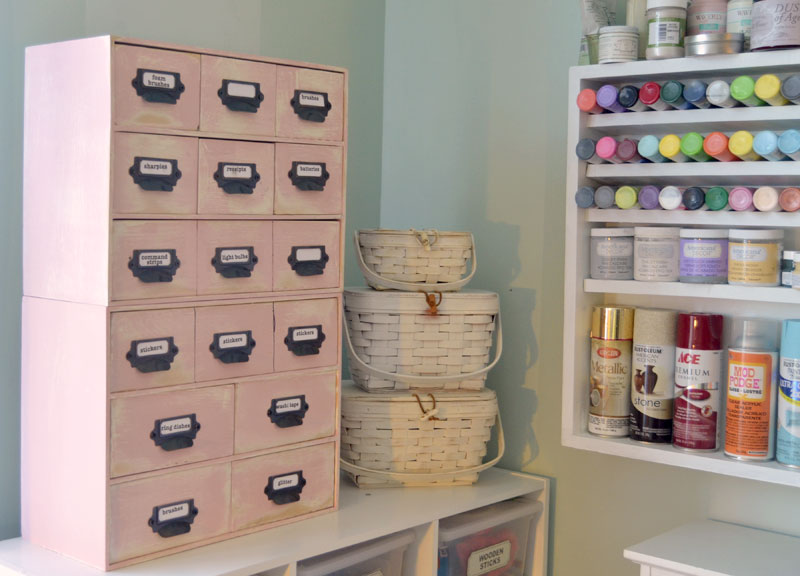 It's taken me no time at all to fill those drawers and I love my new, er, "antique" $5 card catalog!
Thank you very much to D. Lawless Hardware for providing the drawer pulls!