For this month's power tool challenge we were asked to make something with "unconventional" materials and up until a few days ago I had no idea what I was going to make. I knew I wanted to use fabric in my project so I went to Pinterest and Google for inspiration and ideas. I found this tutorial and was immediately smitten! Decision made: I was going to use those instructions with a few modifications to make my copper and wood magazine rack. And I would have two unconventional materials in my project: fabric and copper.
DIY Copper & Wood Magazine Rack
First I gathered up my supplies:
1/2″ dowel rods
paint brush
Power Tools I used:
Baby Lock Sewing Machine (I have the Katherine model)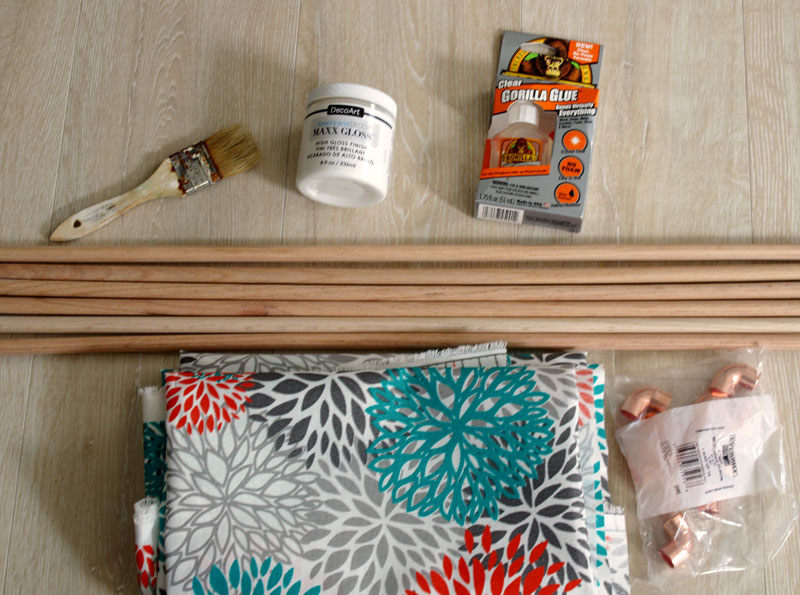 Lucky for me I had everything I needed except for the copper elbow fittings. I picked a pack of those at Home Depot for a couple of dollars.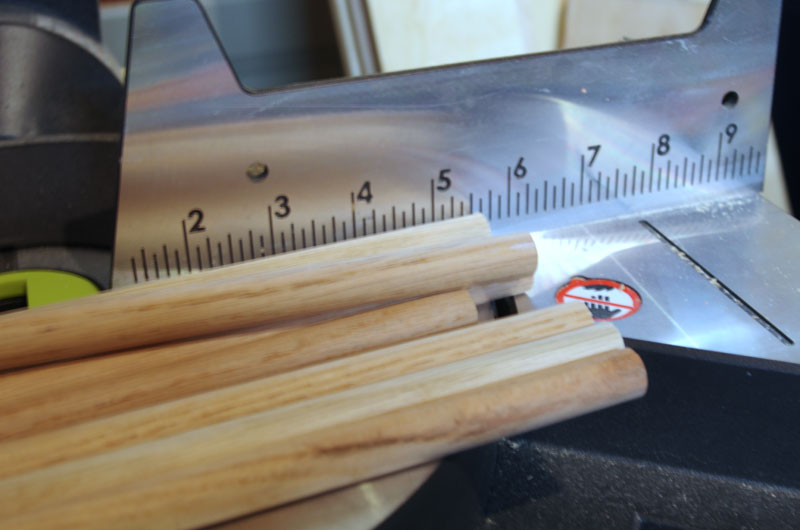 Next I used my RYOBI miter saw to cut down the dowel rods to the sizes specified in the instructions: Six @ 12″ long and two @ 10″ long.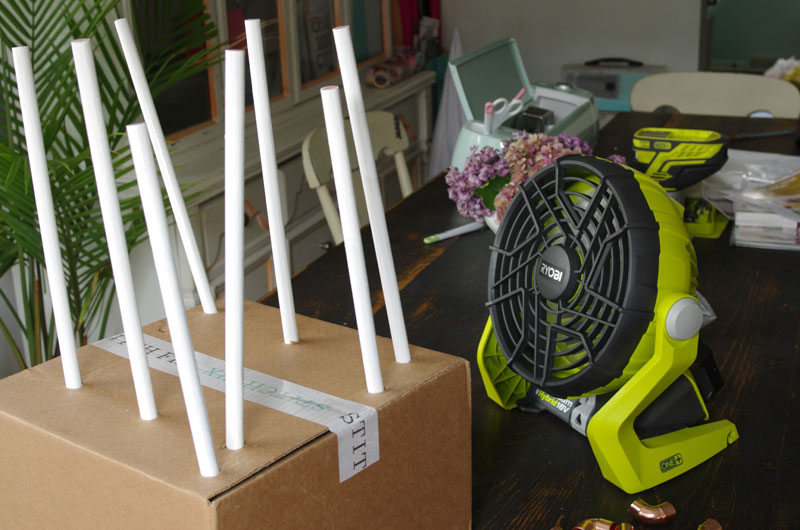 I wanted the dowel rods to be white so I painted mine with two coats of DecoArt American Decor Maxx Gloss paint. To aid in drying the painted dowel rods, I poked holes in the bottom of a cardboard box and inserted the dowel rods in the holes. Then I turned on my small RYOBI portable power fan to speed up the drying time.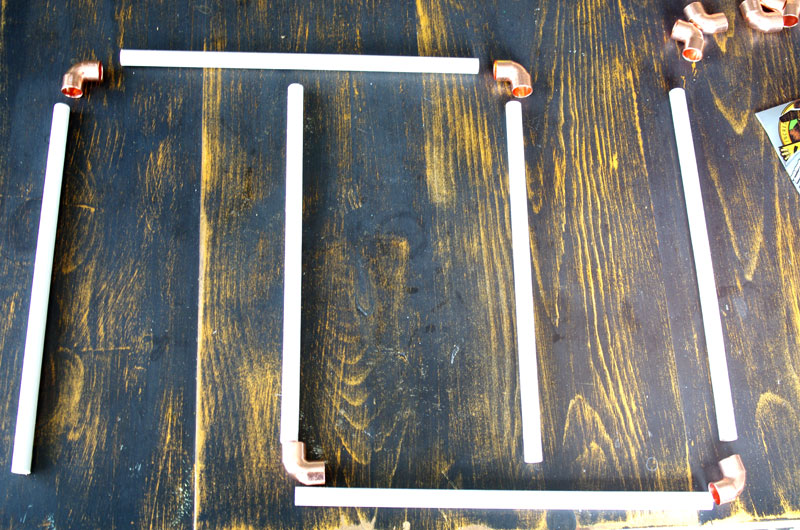 Once all of the dowel rods were painted and dry, it was time for assembly. I followed the instructions but found that my dowel rods were slightly smaller than 1/2″ so I had to wrap some washi tape around the ends before gluing them into the copper fittings.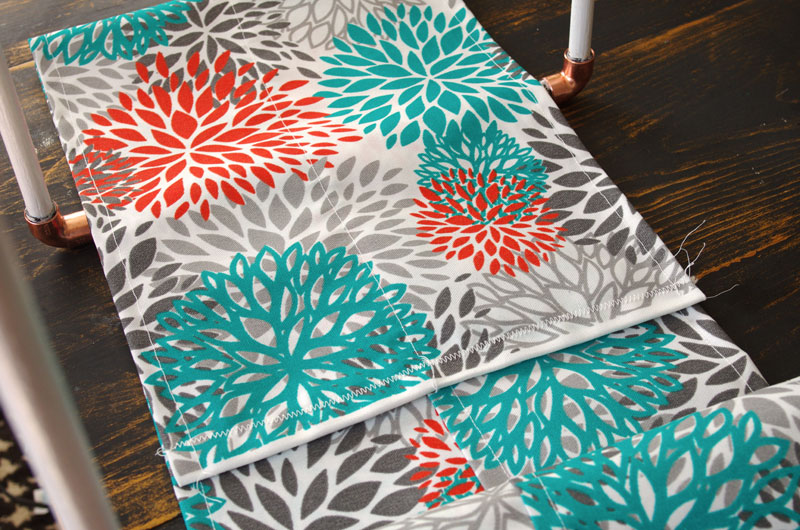 I dealt with the fabric section a little differently than the tutorial. Instead of gluing the fabric, I used my sewing machine and stitched three straight lines: one on each edge and one down the middle. You can see the stitching lines in the image above.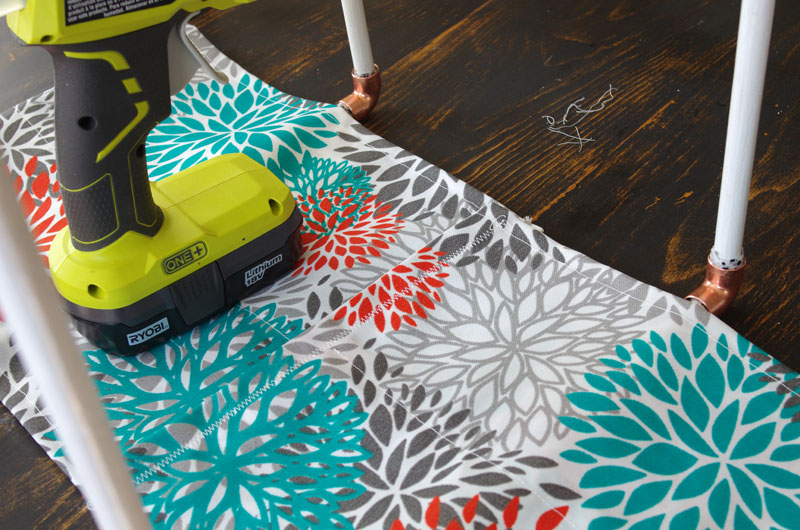 However, I did use the hot glue gun to attach the ends of the fabric sling together.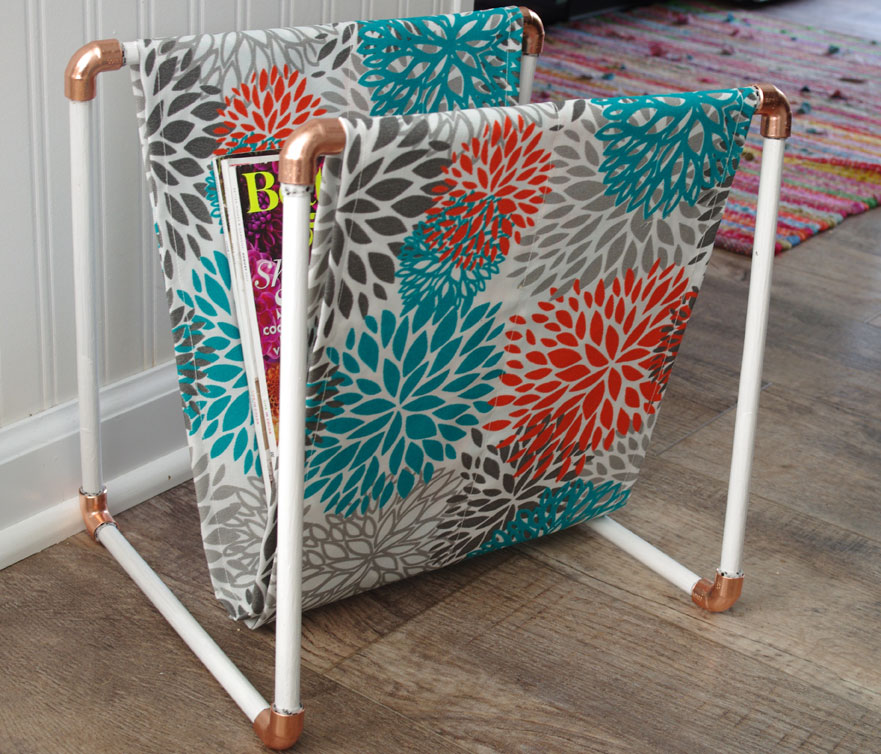 I love how it turned out. And I love how I now have a pretty place to store my magazines. Maybe now I'll actually take the time to read them!
Now let' see what my friends have made and what "unconventional" materials they have used!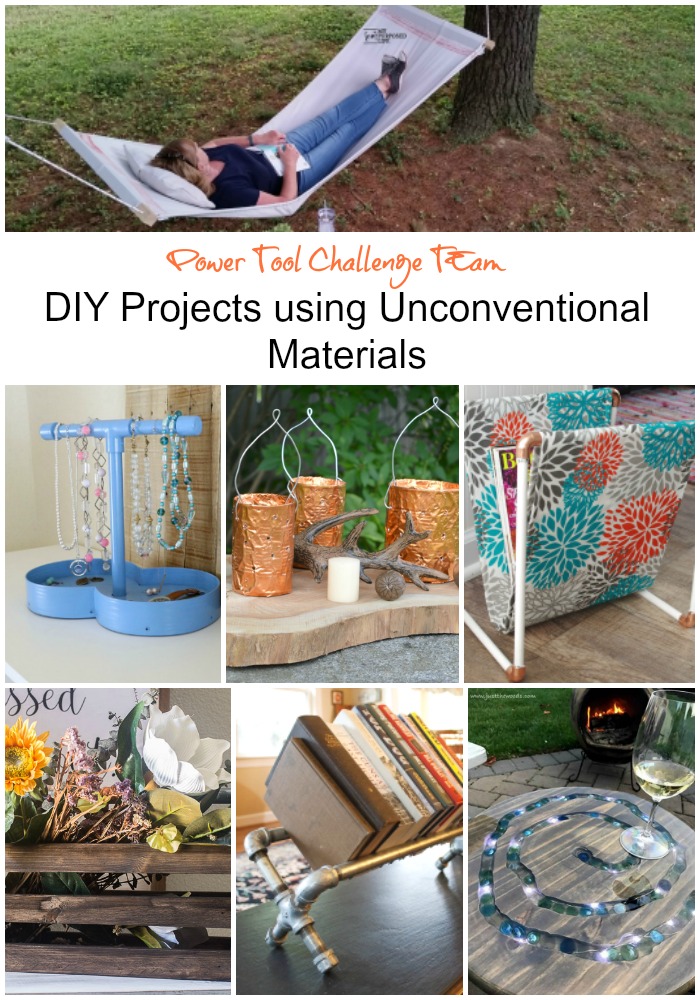 My Repurposed Life How To Make A Drop Cloth Hammock
My Love 2 Create How to Make A Jewelry Holder
H2OBungalow DIY Copper Tin Can Candle Holders
Create and Babble Copper and Wood Magazine Holder
Domestically Speaking DIY Wood Tool Box
Virginia Sweet Pea DIY Industrial Pipe Bookshelf
Just The Woods DIY LED Wood Mosaic Table