If you saw my Facebook Live video a few weeks ago showing off my hydrangea bushes and asking viewers questions, then you know that I was very pleased with how well my hydrangeas did this year. I only had one plant that didn't have any blooms on it. Hopefully next year that one will bloom. But in the meantime, I have enjoyed these big, beautiful blooms all summer.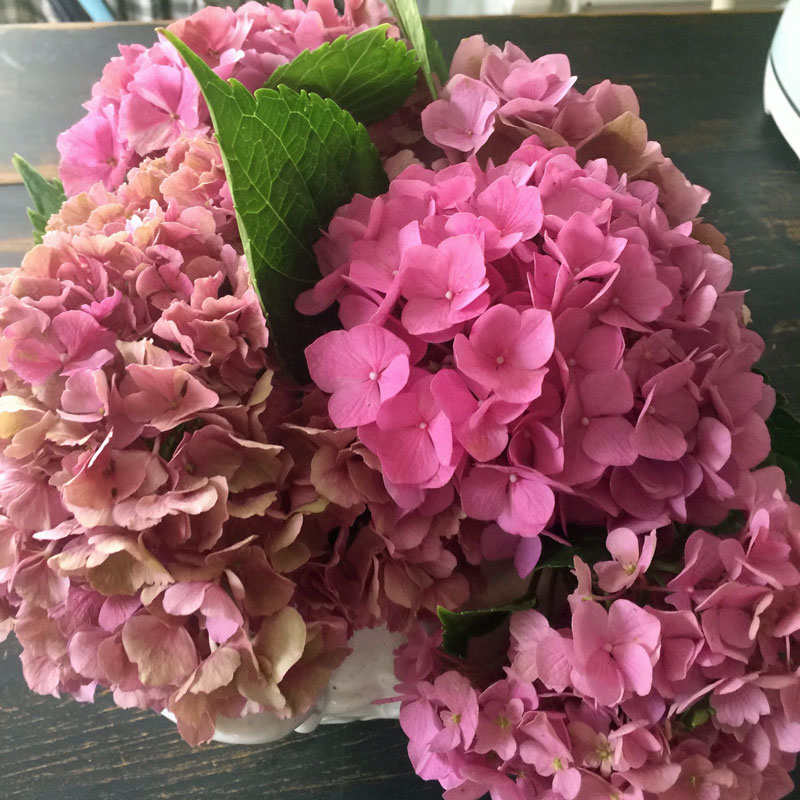 And now that I have learned the tricks on when to cut the blooms and what to do with them so that the color is retained as much as possible, I was able to quickly and easily make this gorgeous hydrangea wreath!
Easy to Make Hydrangea Wreath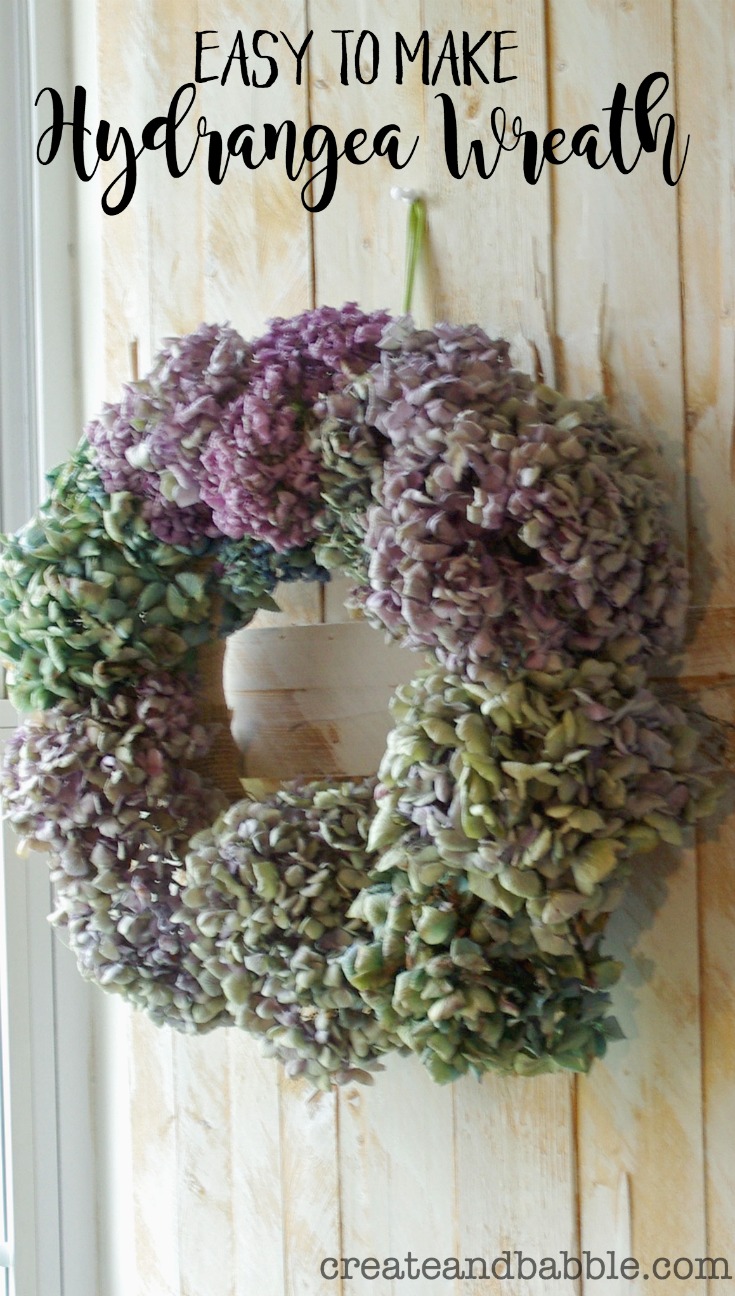 Here are the steps I took to make a Hydrangea Wreath:
First I waited until the blooms on the hydrangea plants were starting to dry out a little before I cut them. You can tell when it's a good time because the petals start feeling less "velvety" and more "papery".  I found that this happened almost overnight at the end of July.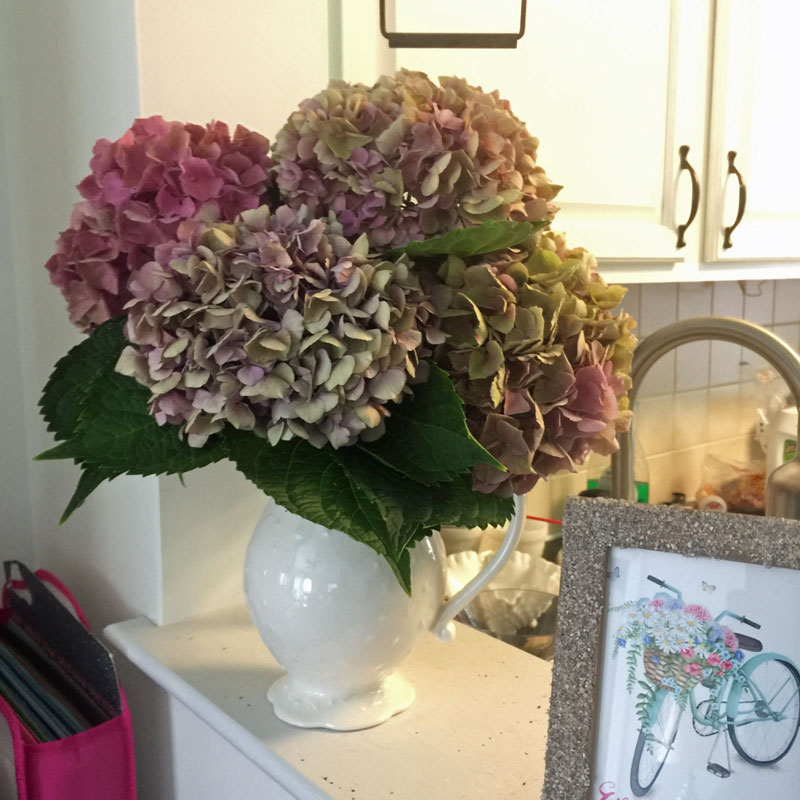 When I cut them, I left as long of a stem as possible and removed all of the leaves except for the ones near the bloom. I placed the stems in just an inch or so of water in a vase so that the blooms would dry out slowly thereby retaining as much of their color as possible.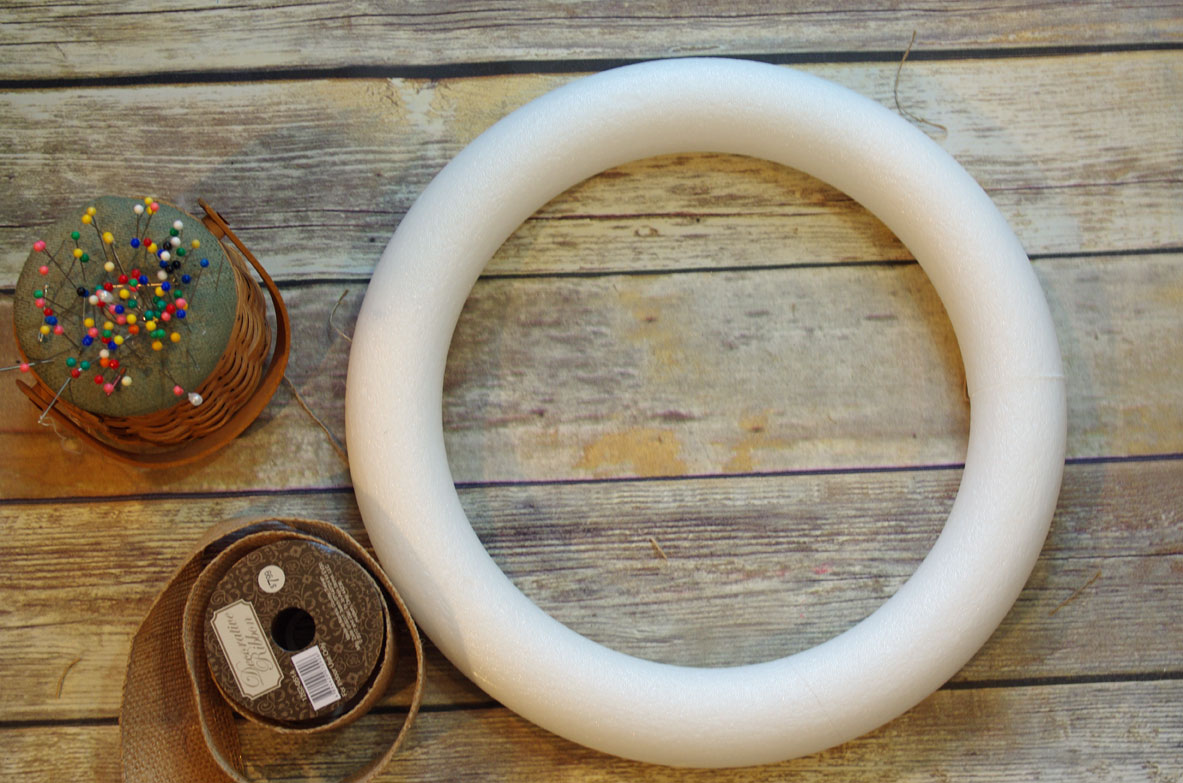 To make the wreath you will need a wreath form. I think a grapevine wreath would probably be best but I had a foam wreath form on hand so I covered it with some burlap-looking ribbon so that bright white foam wouldn't show peek through the hydrangeas.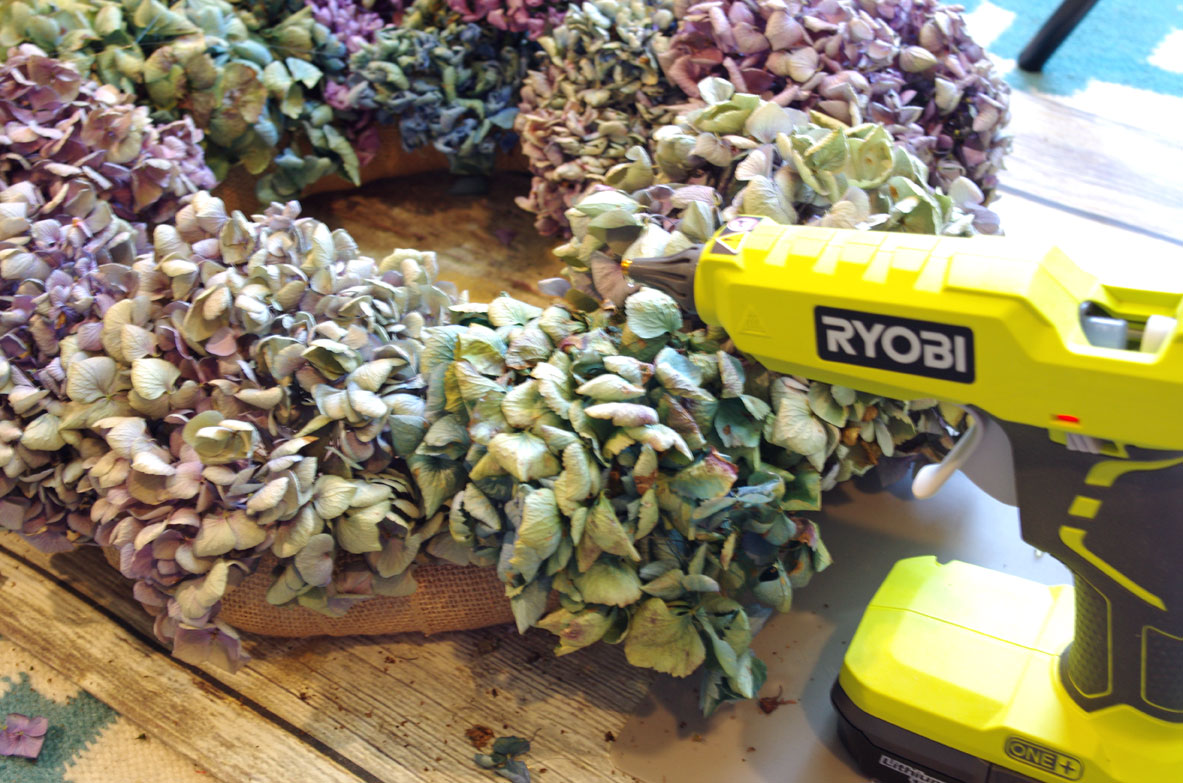 After snipping off the stem I simply attached the hydrangea blooms with a little bit of hot glue. (If you are using a grapevine wreath, don't trim the stem as much and just poke the stem through the spaces in the grapevine wreath. You may not even need to use hot glue.)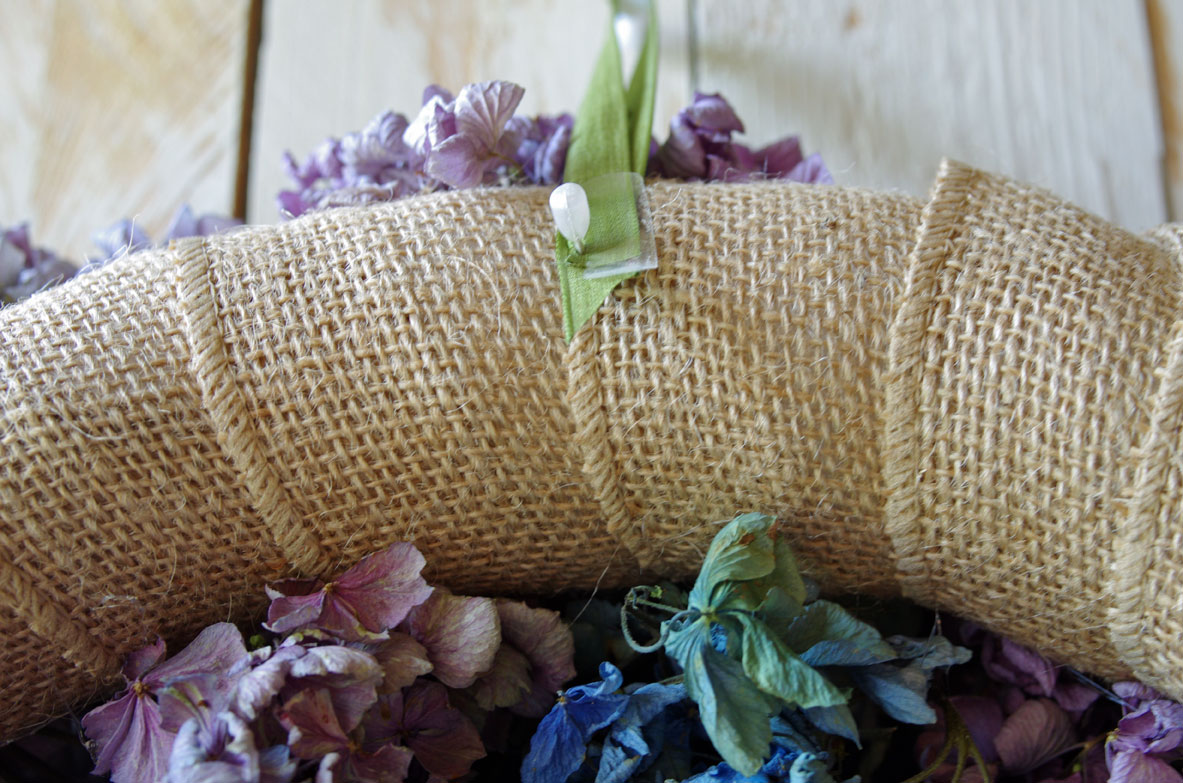 To add a hanger I pinned a loop of ribbon to the back of the wreath.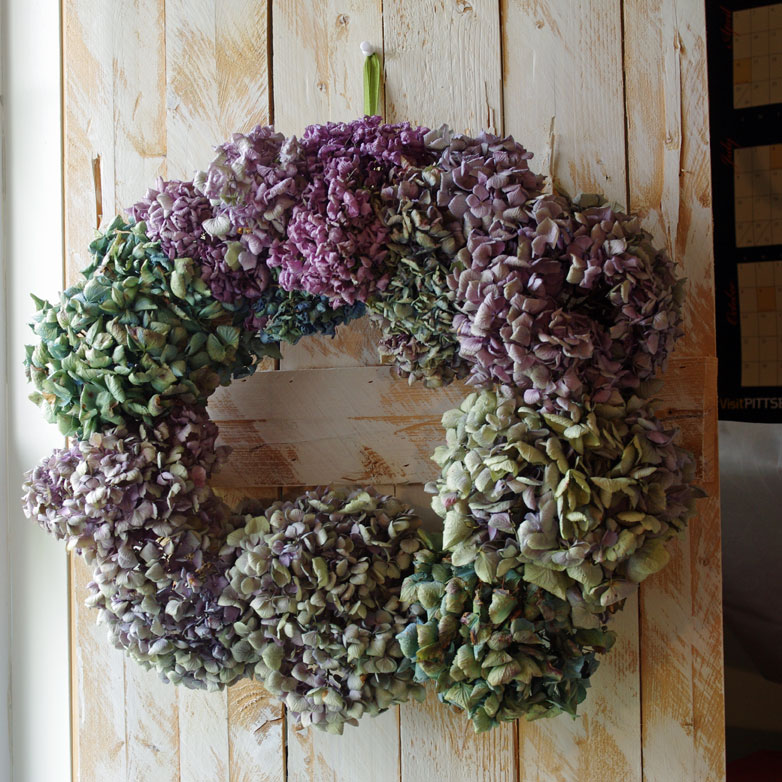 I have been admiring these hydrangea wreaths for so long – I had no idea that they were this easy to make!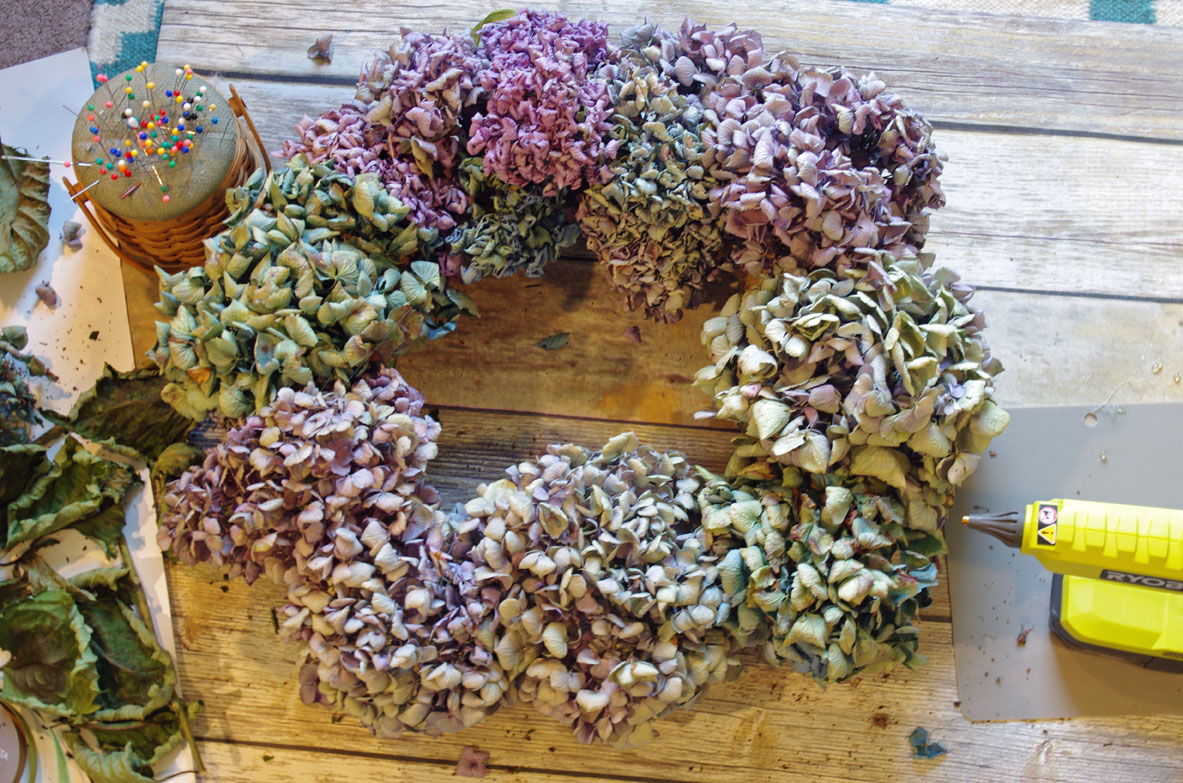 I decided to hang this one on the shutter in my craft room/office where I can see and enjoy it every day!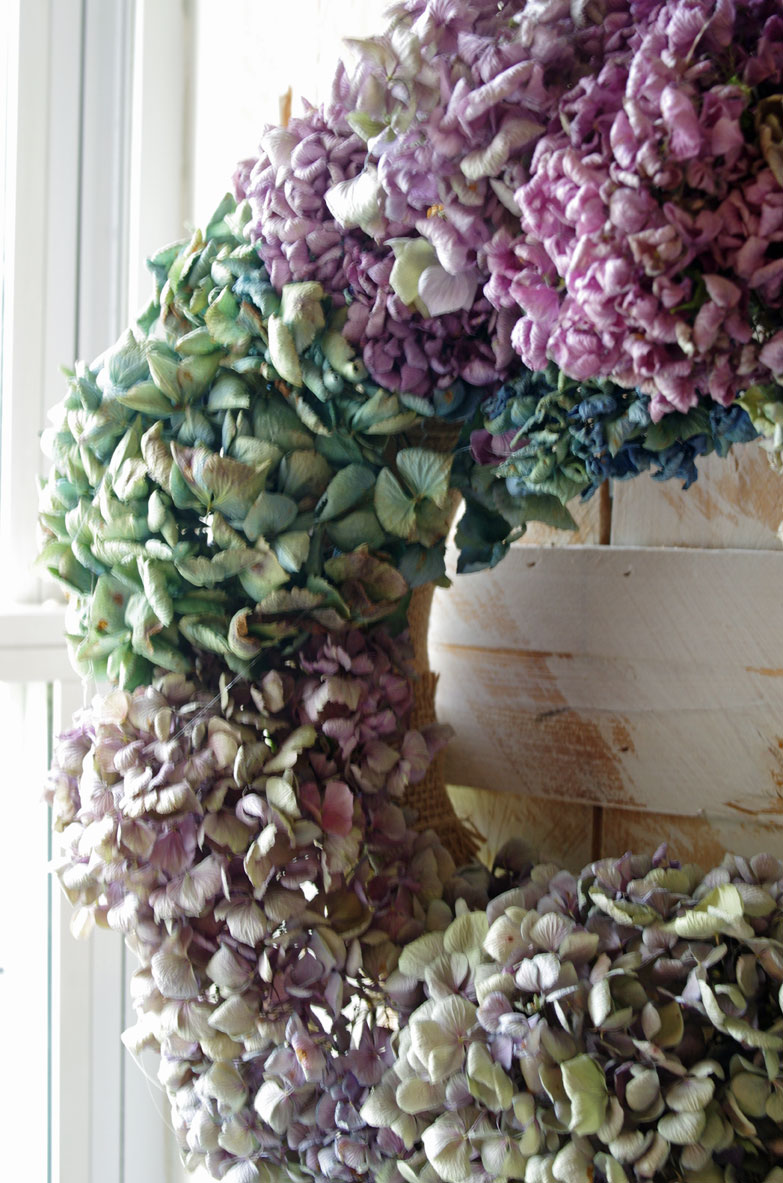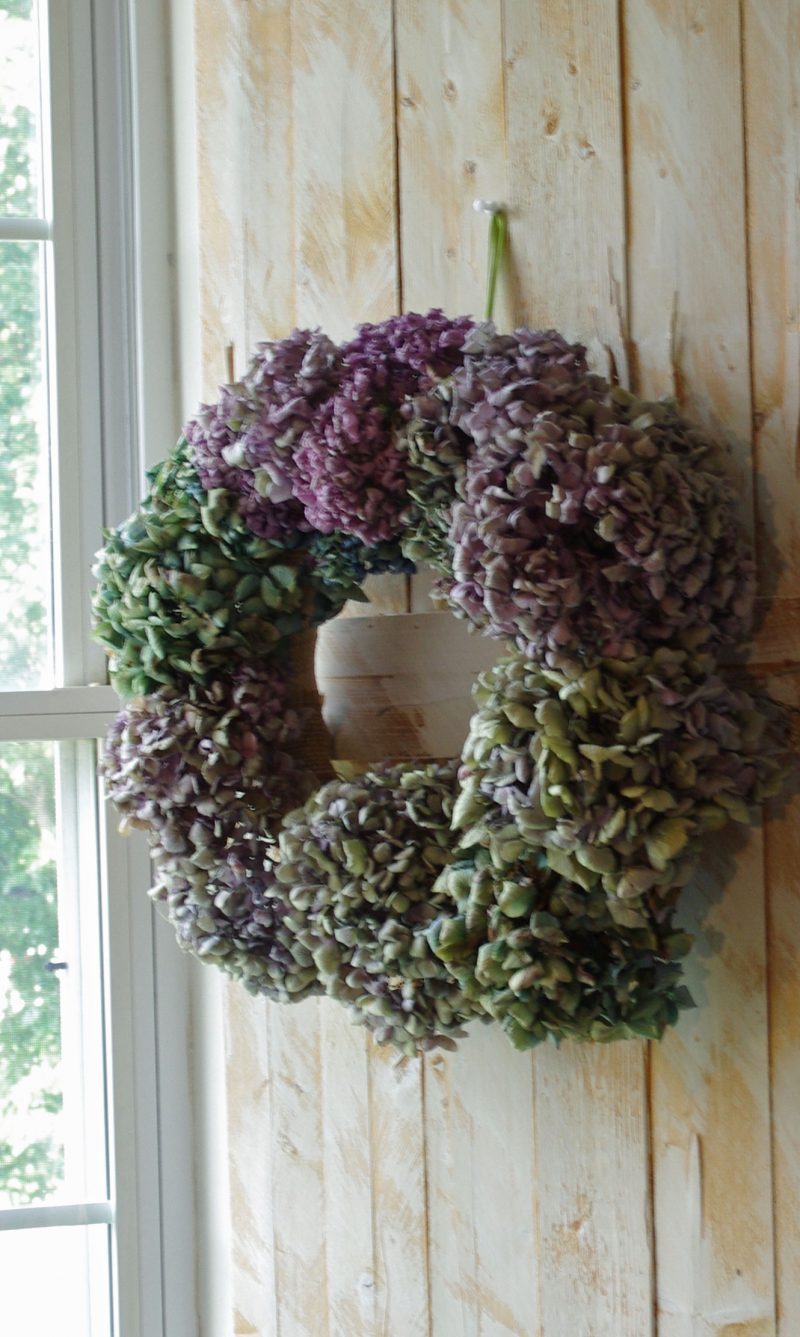 I would love to hear if you grow hydrangeas and how yours grew this year. And if you have any tips and tricks I'd love to hear them. Just leave a comment below!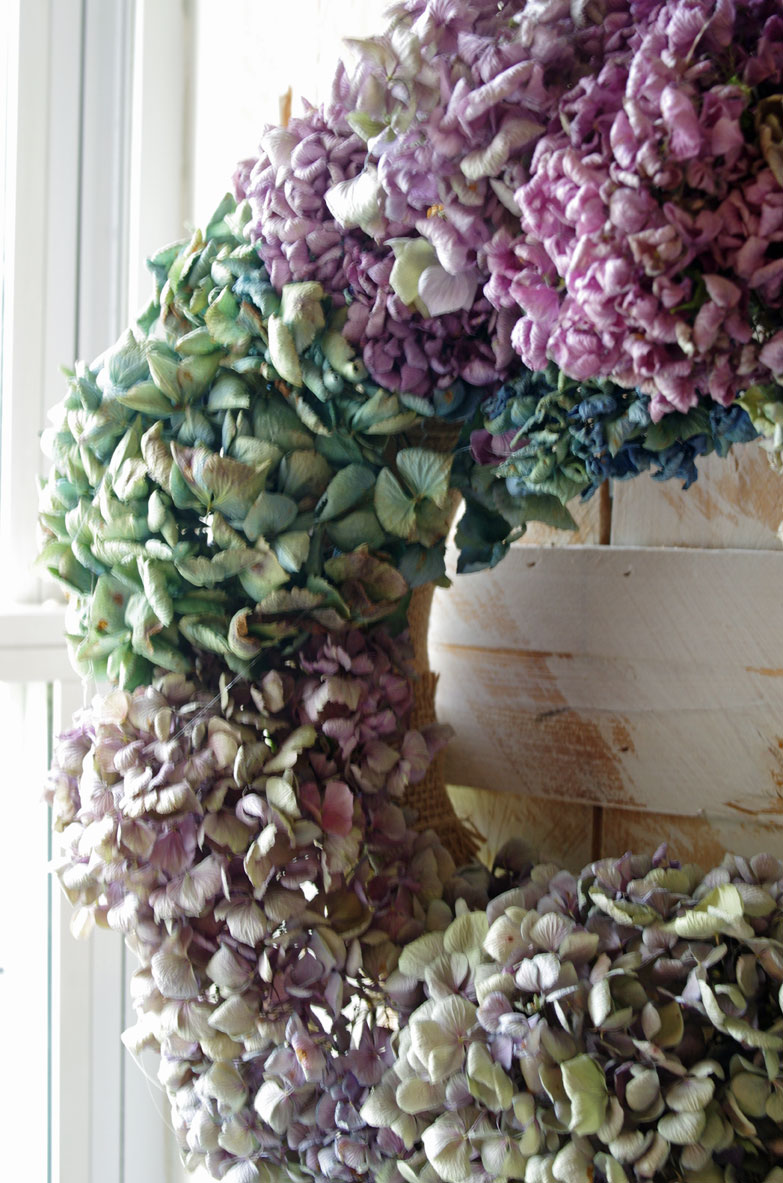 I think I waited a little too long for these poor blue beauties! They certainly were pretty when they were at their peak but I saved them anyway and put them in a basket in my master bedroom.