One of my favorite crafty things to do in my "down time" is scrapbooking. I love making pretty scrapbook pages.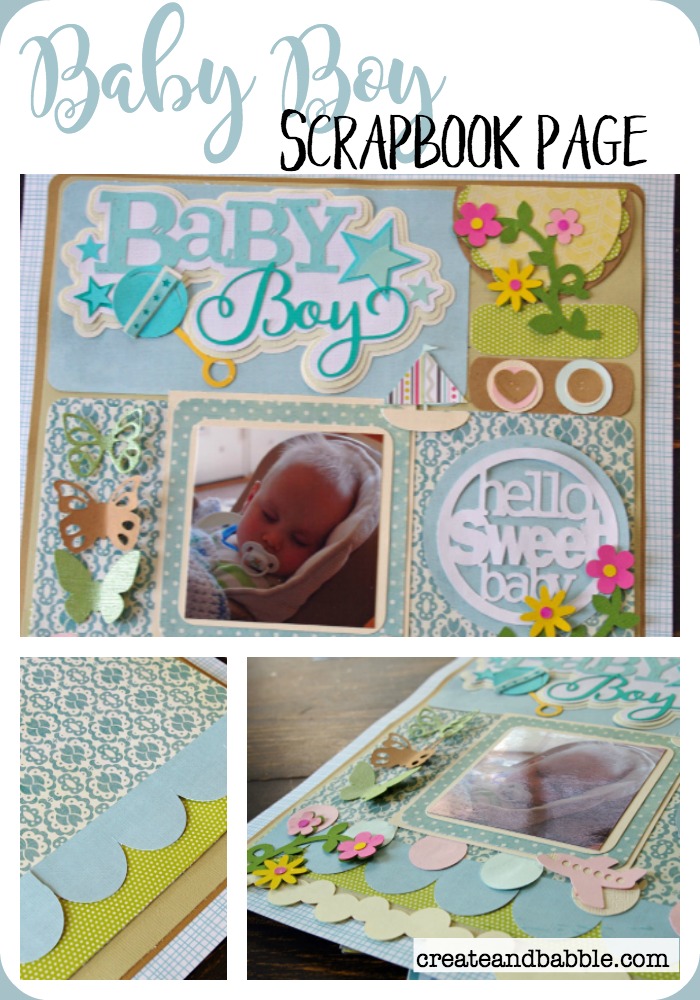 I don't write about it much here. I'm not sure why??? Maybe because it's what I do to relax – not work. Or maybe it's because I don't think I'm good enough at it to write about it? I realized that is just silly. Because I am
really
good at "scraplifting"!
And what I mean by "scraplifting" is that I cruise through Pinterest and look at all of the pretty pages that other creative minds have designed. These talented folks are generous enough to share their ideas with all of us! I get wonderful ideas from them. Besides, isn't imitation the most sincere form of flattery??? And since I mostly likely don't have the exact paper, flowers, and embellishments that they used – I improvise and use what I have so I'm really not copying them exactly.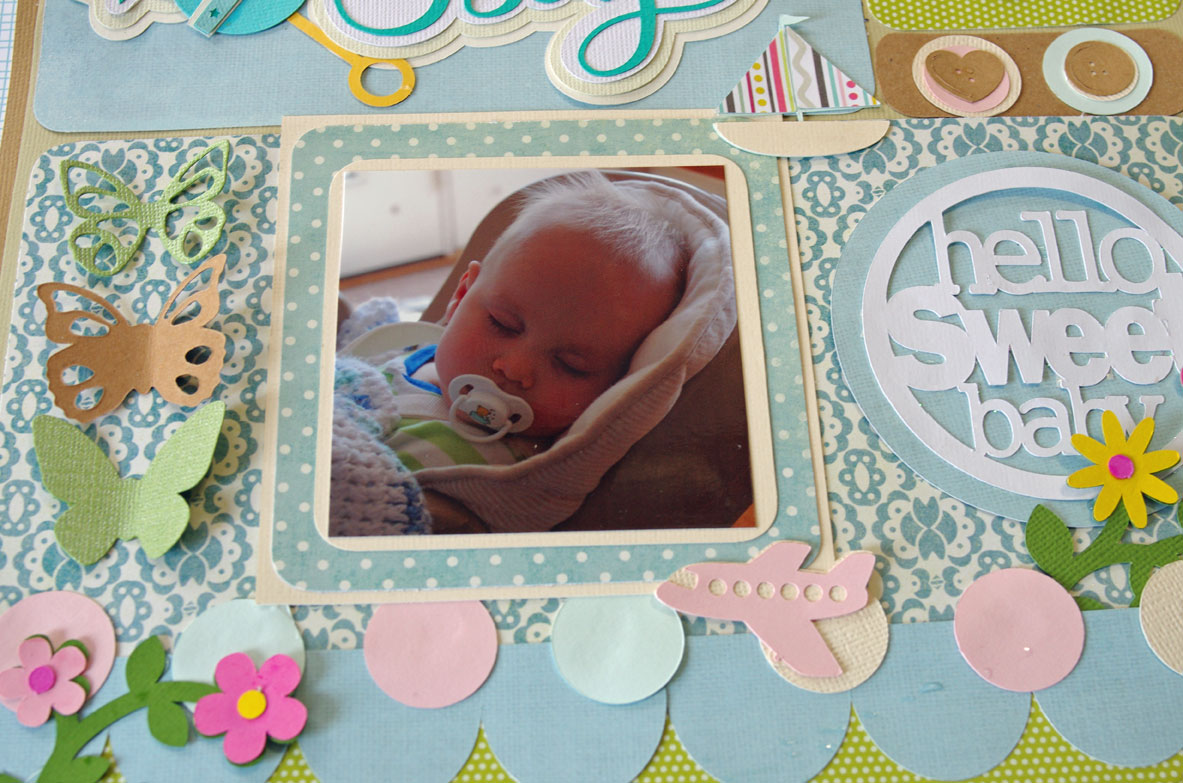 I've been working on my grandson's scrapbook starting at the beginning. That's when it hit me that making pretty scrapbook pages is so much like home decorating.
Do you remember a show on HGTV that was called Design on a Dime? They would recreate a designer room using similar but substantially less expensive products to achieve a very similar but less expensive room. Gosh, I miss that show! They should definitely bring that back.
Anyway, back to why I think making pretty scrapbook pages is like home decorating.
Reason #1 – You choose a main color for the page just as would for a room.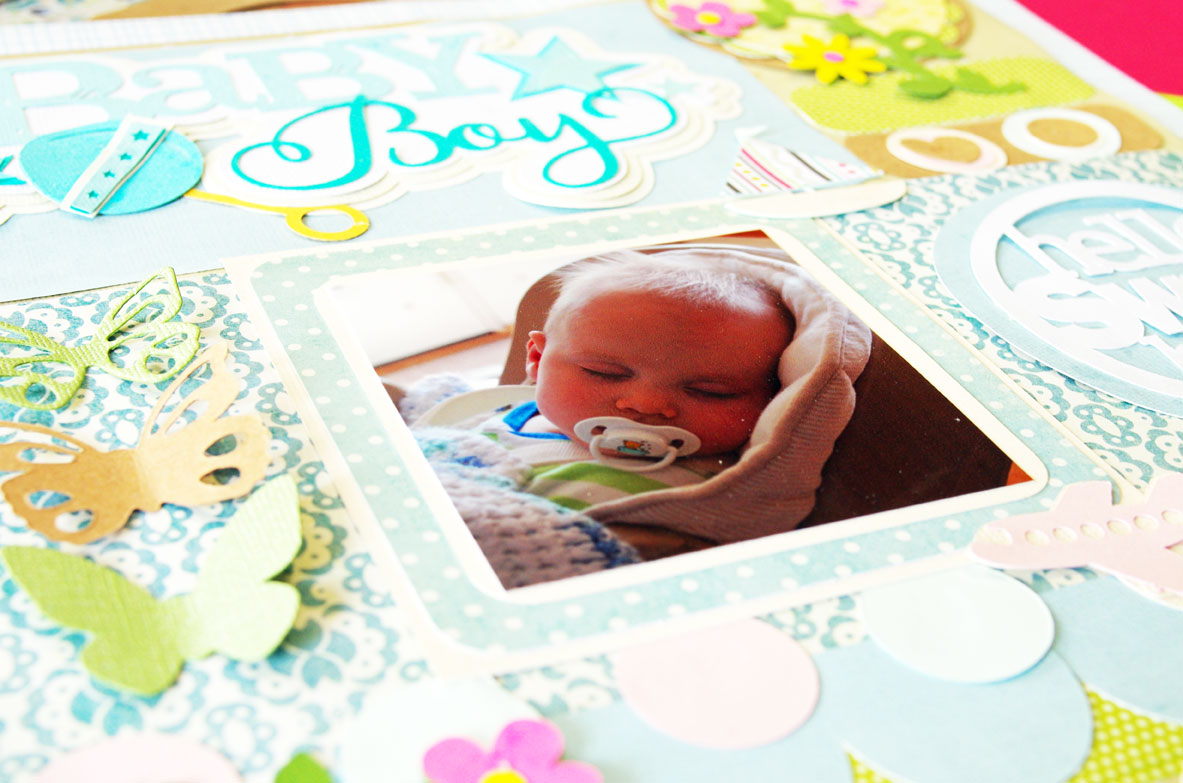 Reason #2 You choose complimentary colors to go with primary color.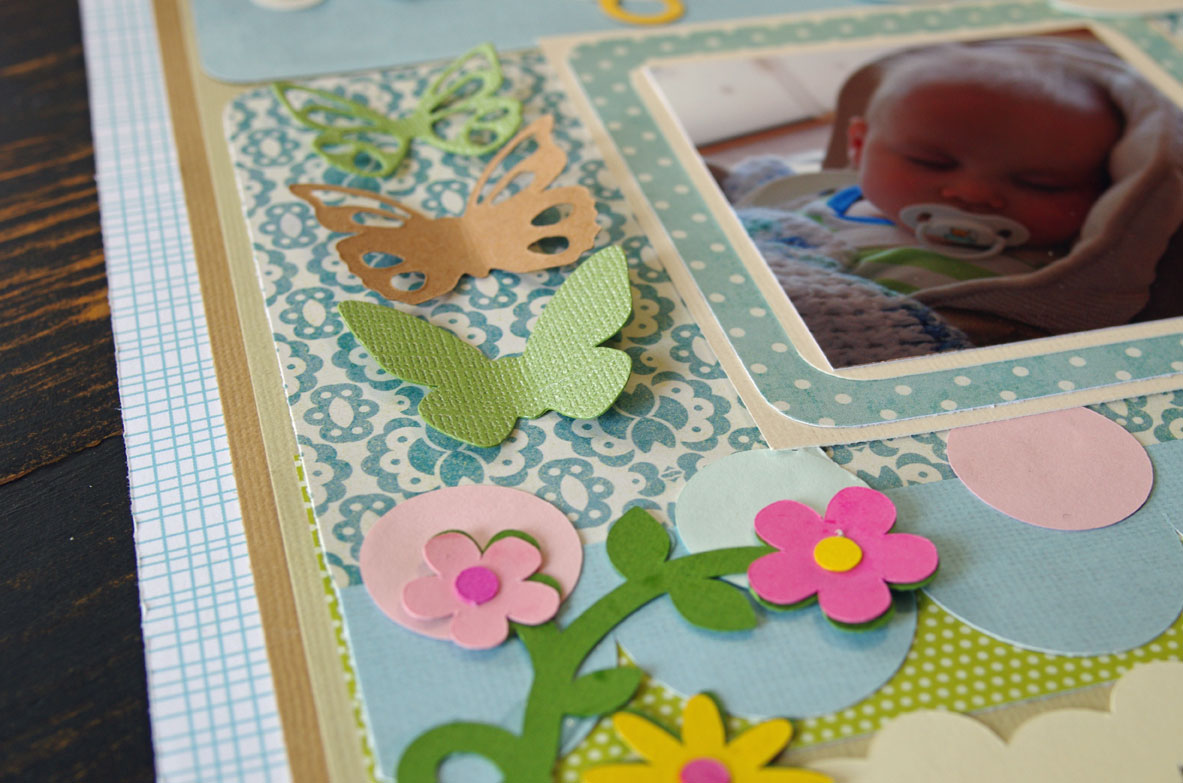 Reason #3 Coordinating accent pieces in home decorating are like the stickers and other embellishments that we add to scrapbook pages.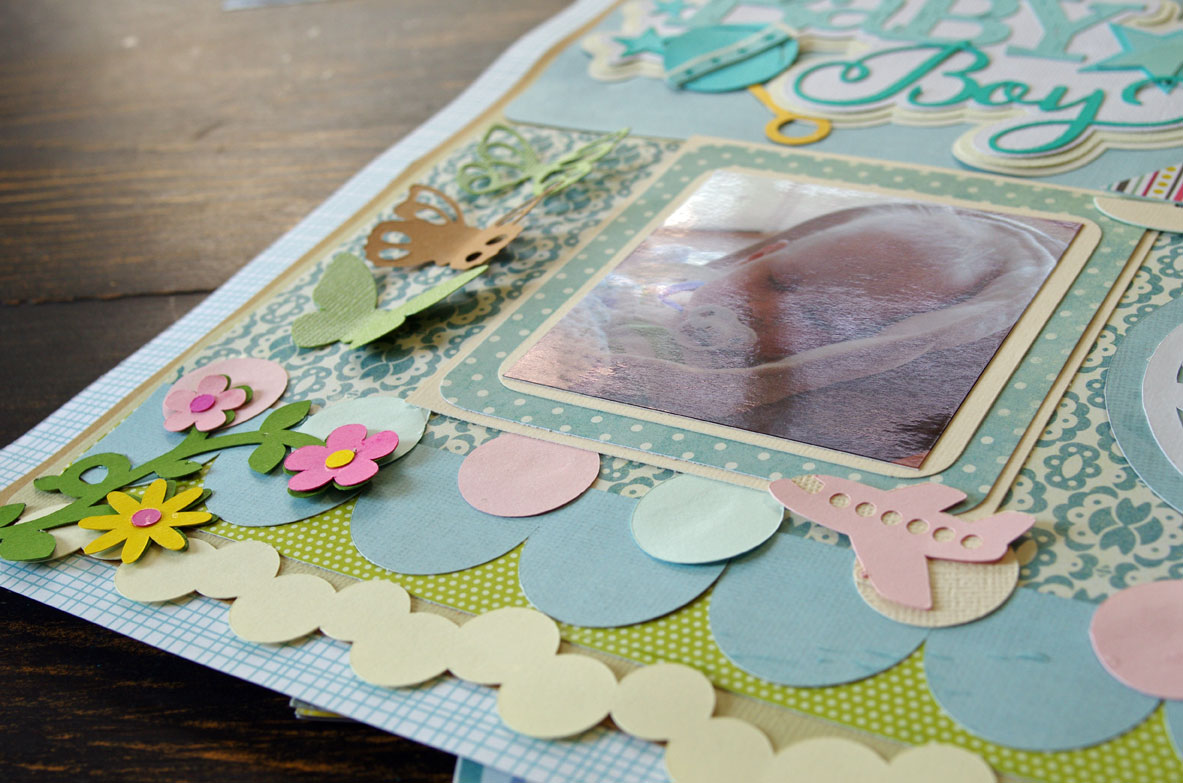 Reason #4 The accent pieces have a common theme. Notice the circles on this baby boy page.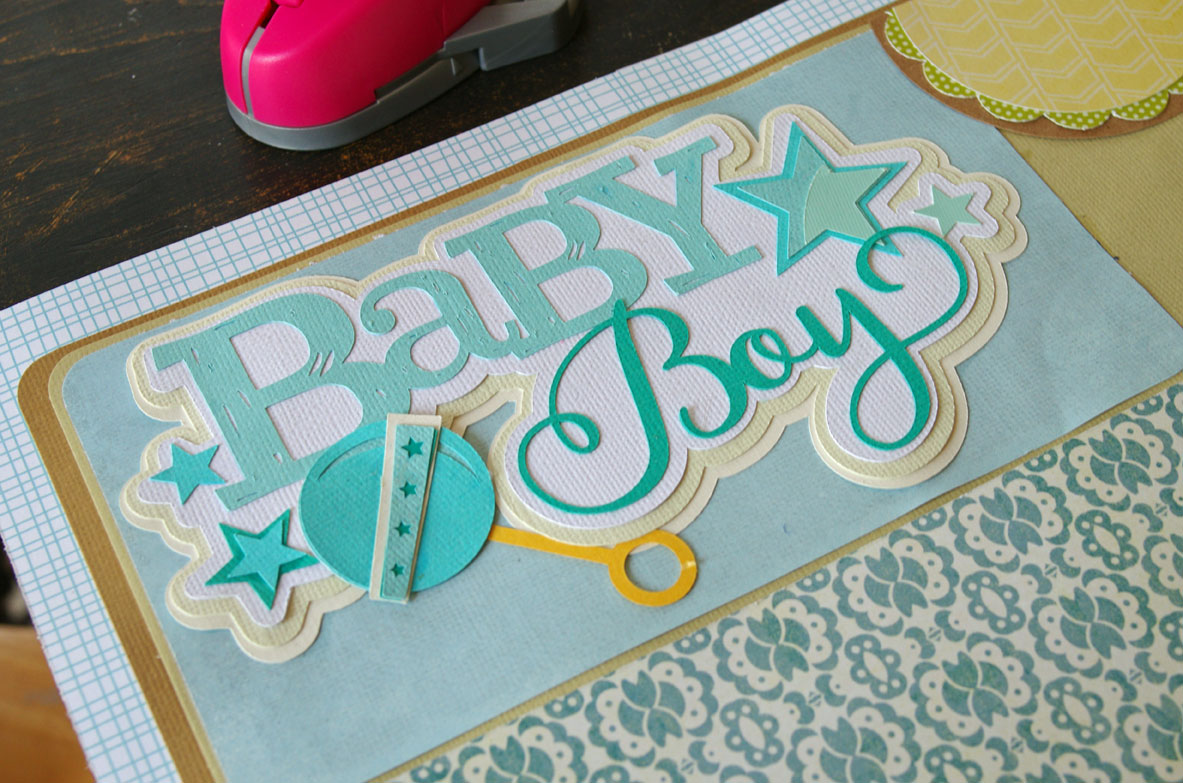 Reason #5 Just like in home decorating, you start out with a pile of random "stuff" . . .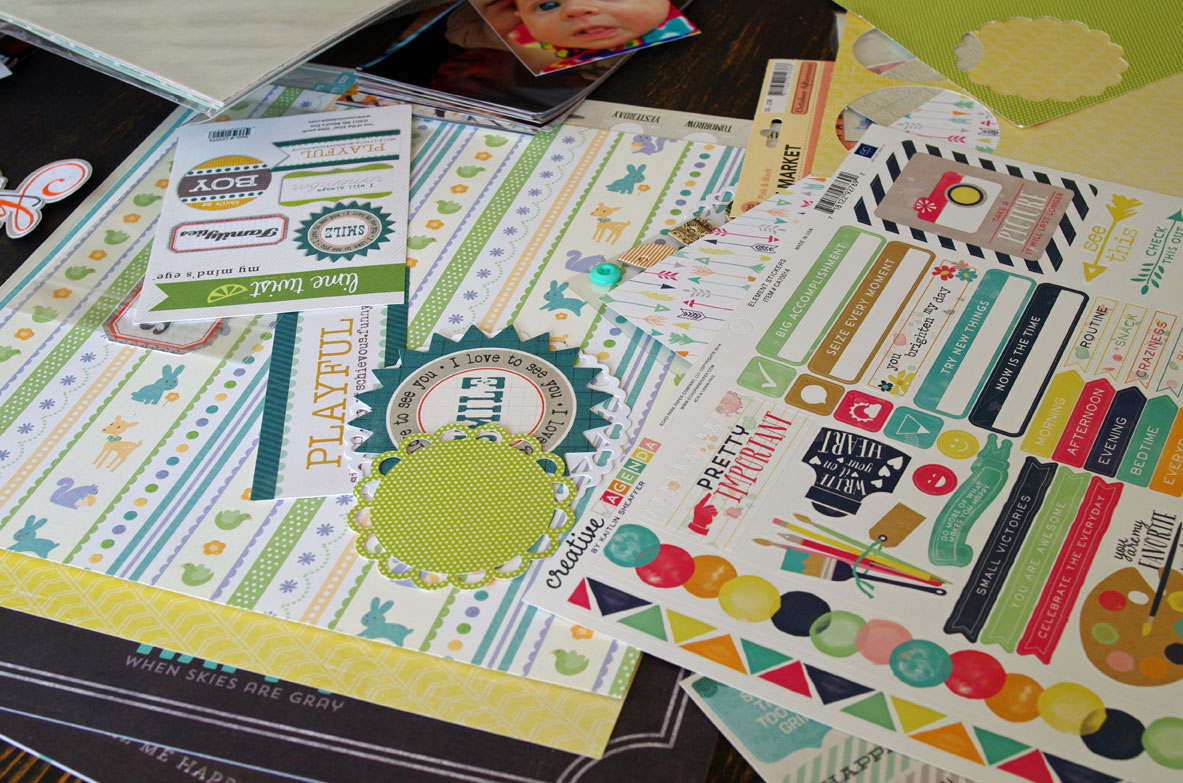 . . . that in the end turns out to be a pretty, finished project!
Sources:
Echo Park Creative Agenda Stickers (Scrapbook.com)
Echo Park Creative Agenda Kit (Amazon)
Bazzill Basics American Crafts Textured Card Stock (Scrapbook.com)
Diecuts made using Cricut Explore Air2