This post is sponsored by Wayfair. As always, all opinions and ideas are entirely my own.
The Coronavirus has changed our lives in so many ways in a very short period of time. Many of us have found ourselves, our spouses, and our children spending a lot more time at home. And while that is a good thing for many different reasons, it does present issues to be dealt with. Especially when it comes to working from home and also virtually learning from home. Space. At-home work space and home learning space.
My husband and I have pretty much split our home in two. The upstairs with the office and craft room are mine. While the first floor with the big dining room table is all his. At least during working hours.
My daughter, on the other hand, has two children. She made the decision that my two grandchildren will start the year with distance learning. Luckily my 12-year-old grandson has a big bedroom and there is plenty of room for a used computer desk that they got from a friend. But he needed a chair. Wayfair to the rescue!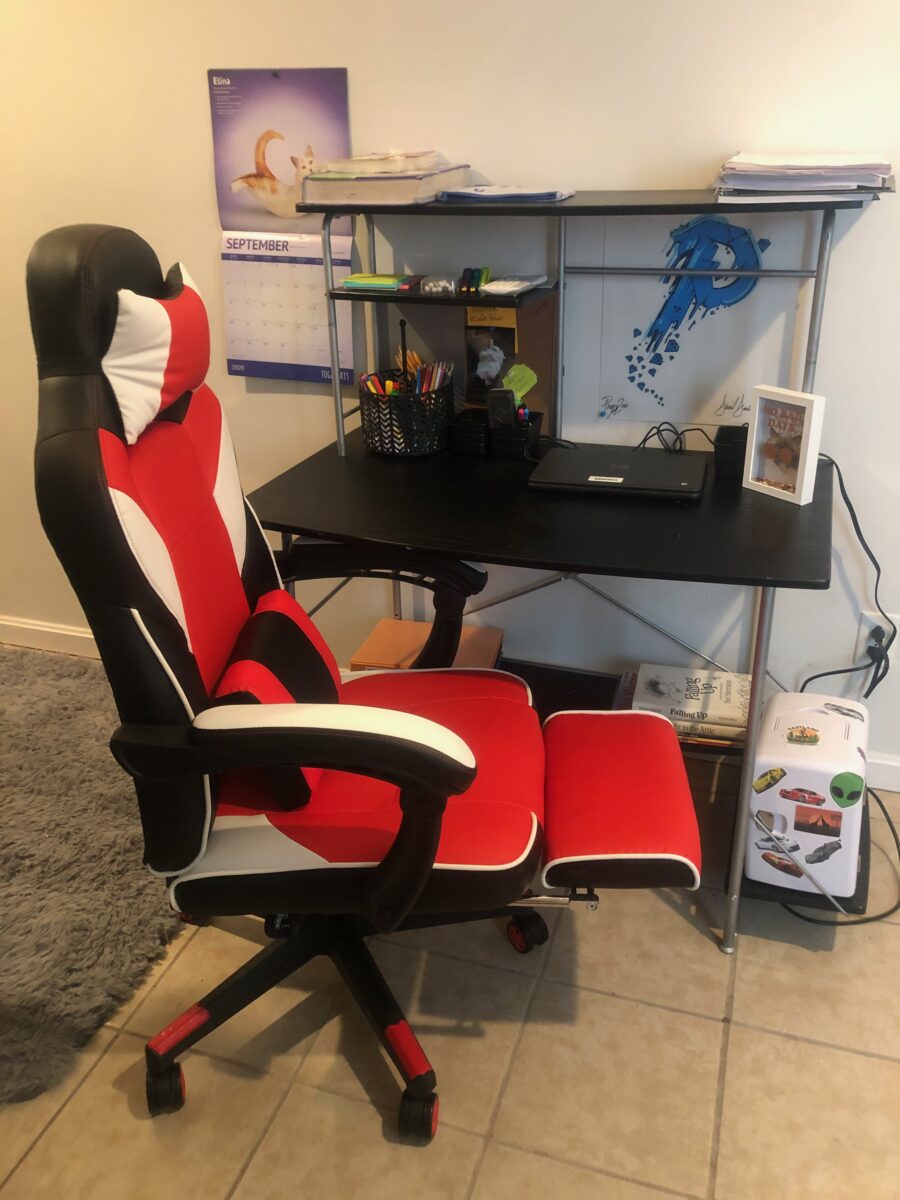 Check out this sweet seat from Wayfair! I gotta say: I'm a little jealous of that footrest. I tend to sit cross-legged in my office chair and I think I'd be super comfortable in that chair!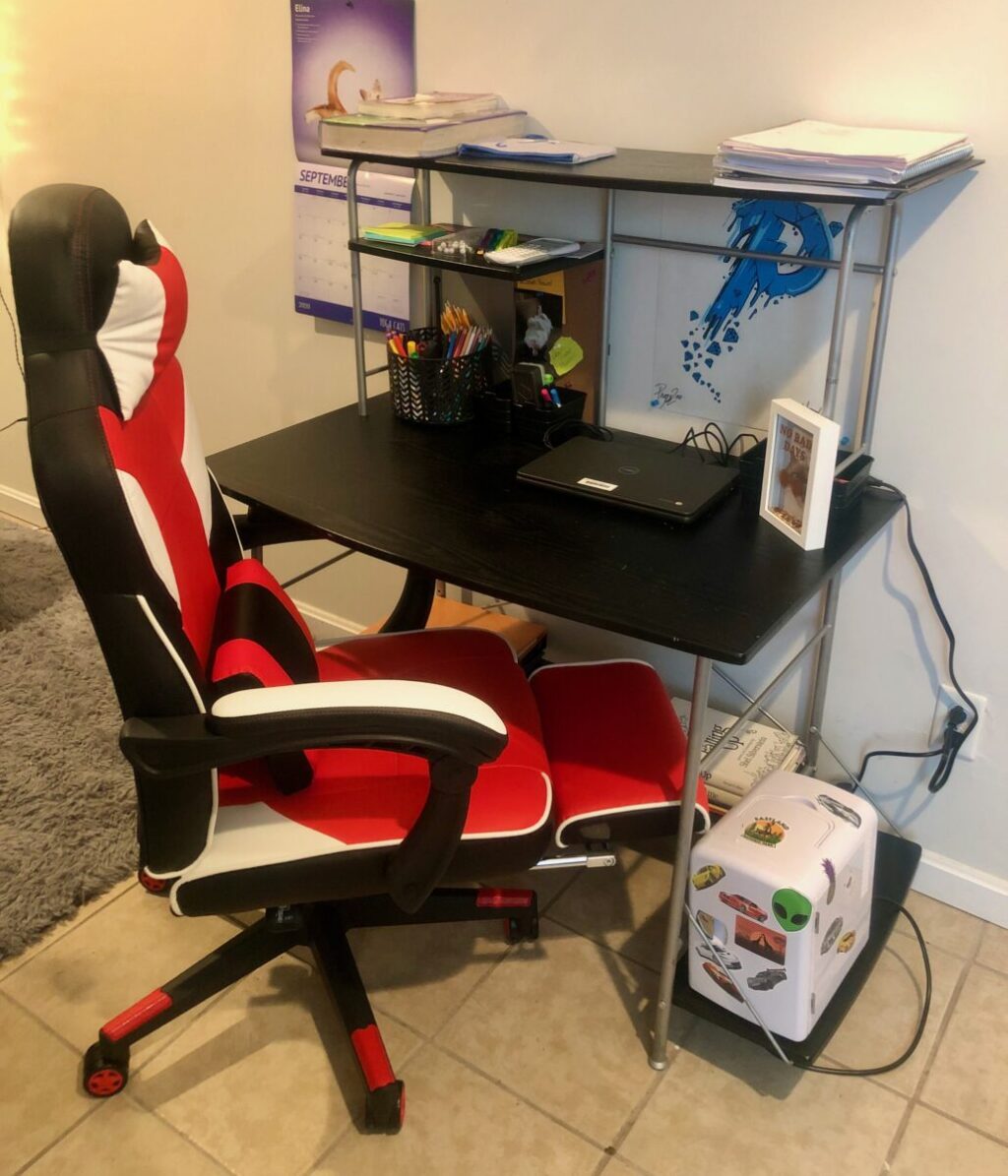 It's absolutely perfect for his at-home school space AND it serves double-duty because it's actually a video game chair! That's one lucky 7th grader!
Features
High Back Design with Adjustable and Removable Headrest and Lumbar Pillows
Height Adjustable Arms pivot to provide support to upper body
Reclining Back Lever adjusts 87° ~ 145°
Slide-Out Footrest by pulling loop, then flip-up
Tilt Lock Mechanism rocks/tilts the chair and locks in an upright position
Tilt Tension Adjustment Knob adjusts the chair's backward tilt resistance
Pneumatic Seat Height Adjustment
5-Star Nylon Base with White End Caps and Sporty Dual-Wheel Casters
5-Star Nylon Base with Red End Caps and Sporty Dual-Wheel Casters
LeatherSoft is leather and polyurethane for added Softness and Durability
Now my granddaughter (the first-grader) doesn't have a big enough bedroom for a desk so my daughter got creative with an end table in the living room. That end table is the perfect height for my little granddaughter. They placed the table in front of the windows, brought in a stack of bins for storage, and chose this fluffy pink chair from Wayfair.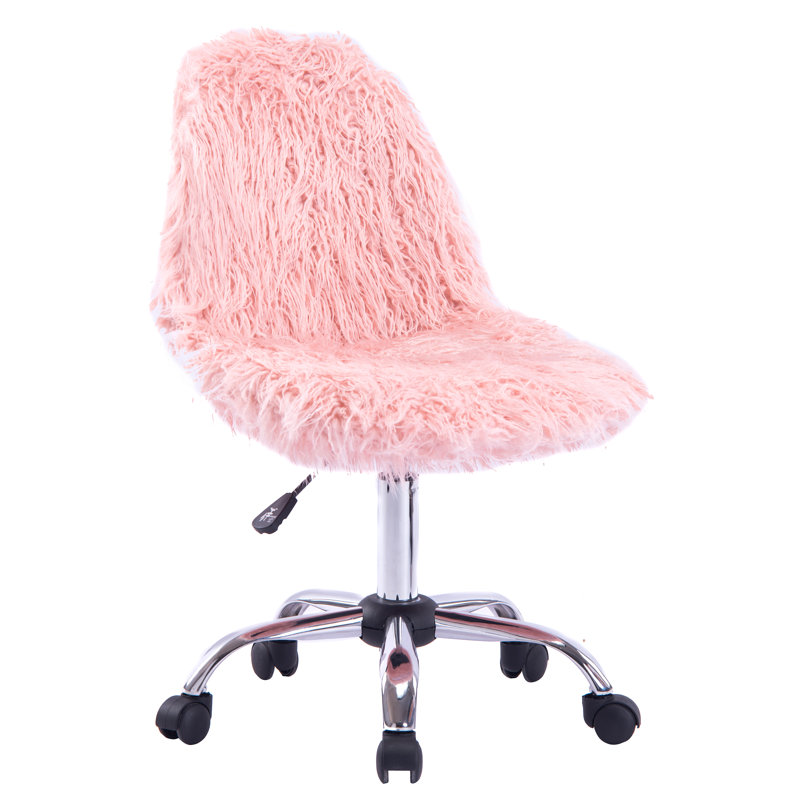 She loves it!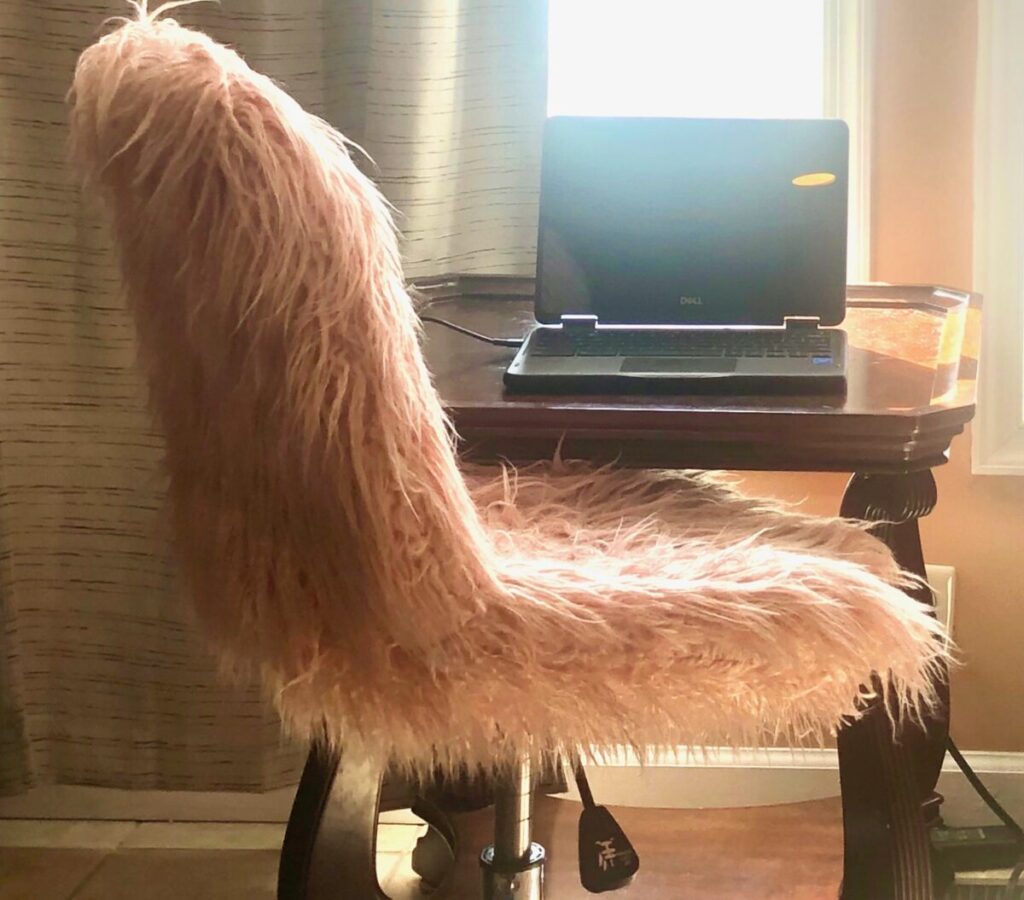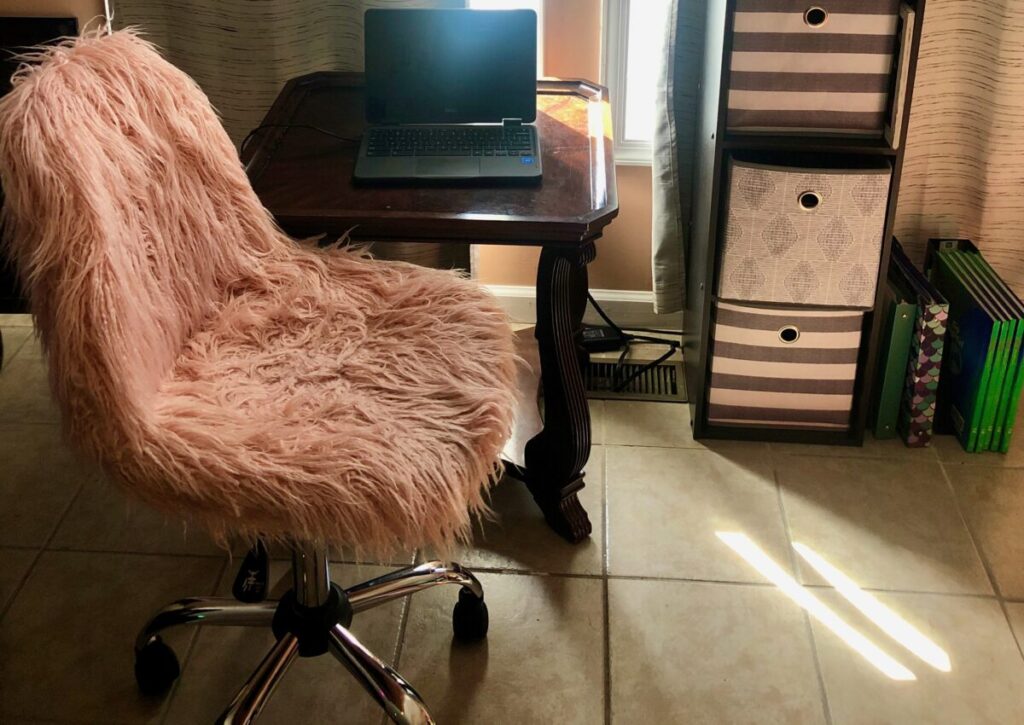 This stylish and furry pink chair makes her school space a lot more appealing! My granddaughter loves pink, furry, and shiny so this adjustable office chair was met with a lot of ooohs and ahhhs when it arrived!
Learning and working from home is not easy and takes creative thinking to make it work. By making good use of items that they already had, and adding in good chairs from Wayfair, my grandchildren have functional AND fun home schooling spaces.