fa
This post is sponsored by Wayfair. As always, all opinions and ideas are entirely my own.
My small deck has been the topic of conversation a few times here on Create & Babble. My condo is the end unit in a row of 4 townhomes. While it's great to own an end unit, there are a few drawbacks and one of those is a "fishbowl" of back deck.
One side of the deck faces the road, another side is just a few feet away from the guest parking lot, and the third side is open to the next-door neighbor. I can see everything and everyone, but worse? Everyone can see us! My solution up to this time, was filling deck rail flower pots with flowers that included those tall spiky plants to add height. You can see in the photo below how open it is. Can you see those tall spikes in the flower pots? Not very effective.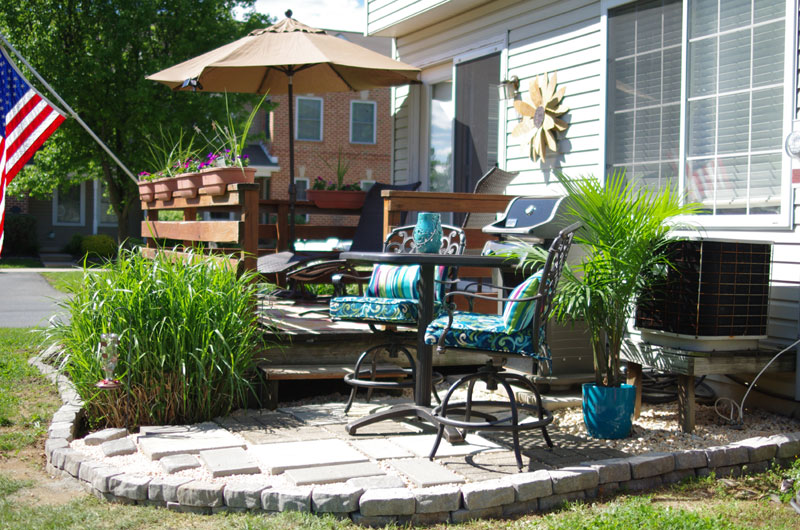 When Wayfair asked if I was interested in participating in their Patio Paradise campaign, I was all in! I ordered Three Eucalyptus Privacy Wood Trellises from Wayfair. They are currently out of stock, but Wayfair has quite a large selection of trellises from which to choose. Materials choices include: wood, metal, vinyl, copper, steel, and iron. There are over a dozen colors choices too! And with the wide range of prices, there are trellises for every budget.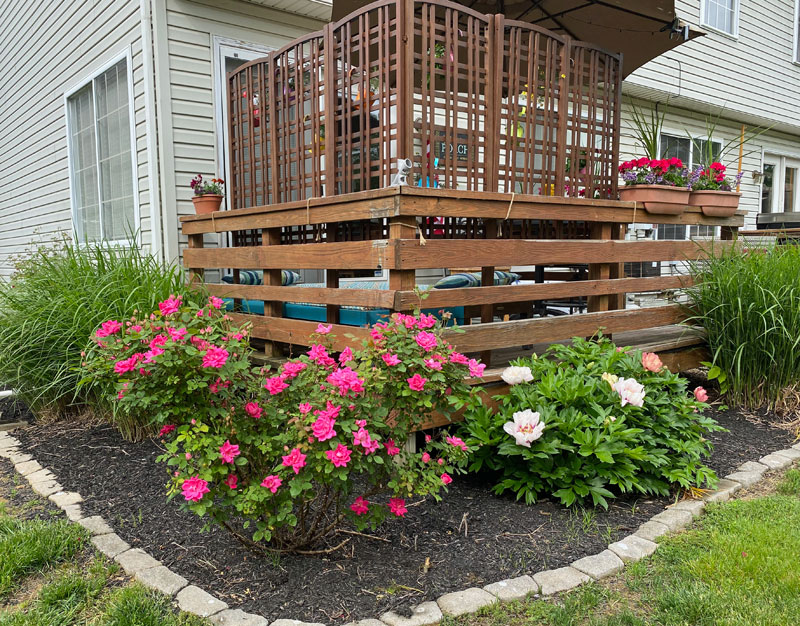 I chose the Eucalyptus wood trellises because they most closely match the color of my deck and I hoped they would blend in with the deck wood. They do! I knew that the trellises were meant to be installed in the ground, but I also knew I could figure out a way to add them to my deck without permanently installing them to keep my homeowner's association happy.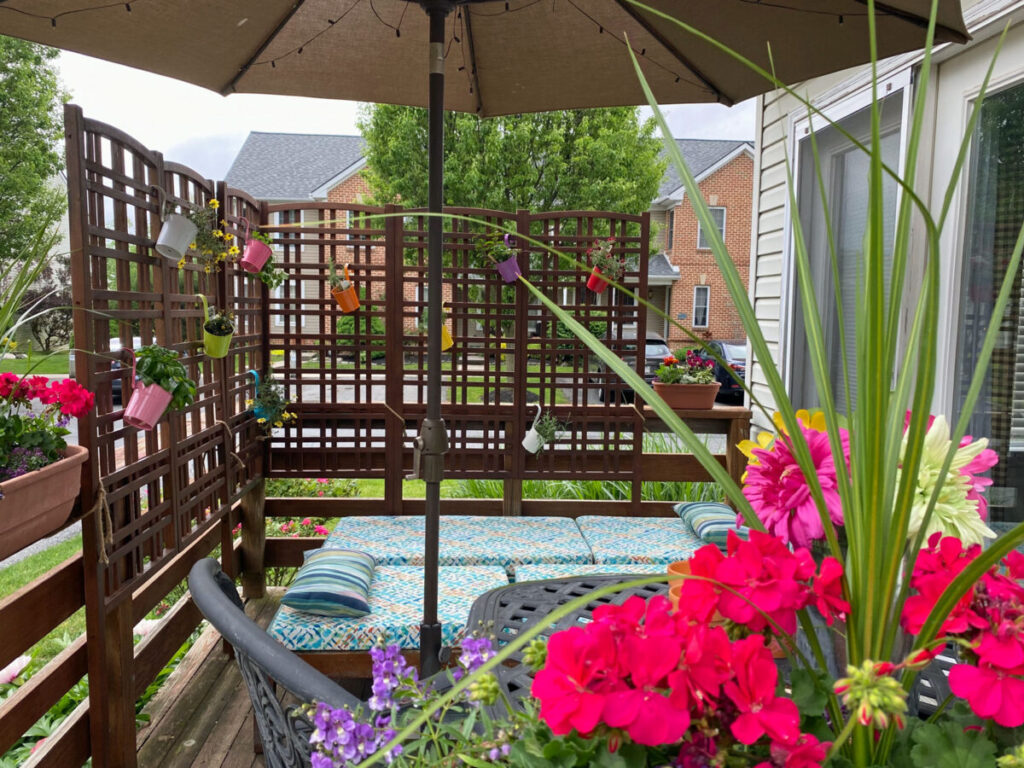 Oh my goodness, I can't be more pleased! What a difference. We can now sit out back on the deck and eat lunch, dinner, and just relax at night without feeling like we're on display for the neighbors! The trellises provide much needed privacy but since they are not solid walls, we don't feel claustrophobia!
I simply attached the three trellises together with the hardware provided and to keep them upright and stabilized on the deck, I just tied them to the deck rails in a few places. I was going to use zip ties, but the rope looks so much better!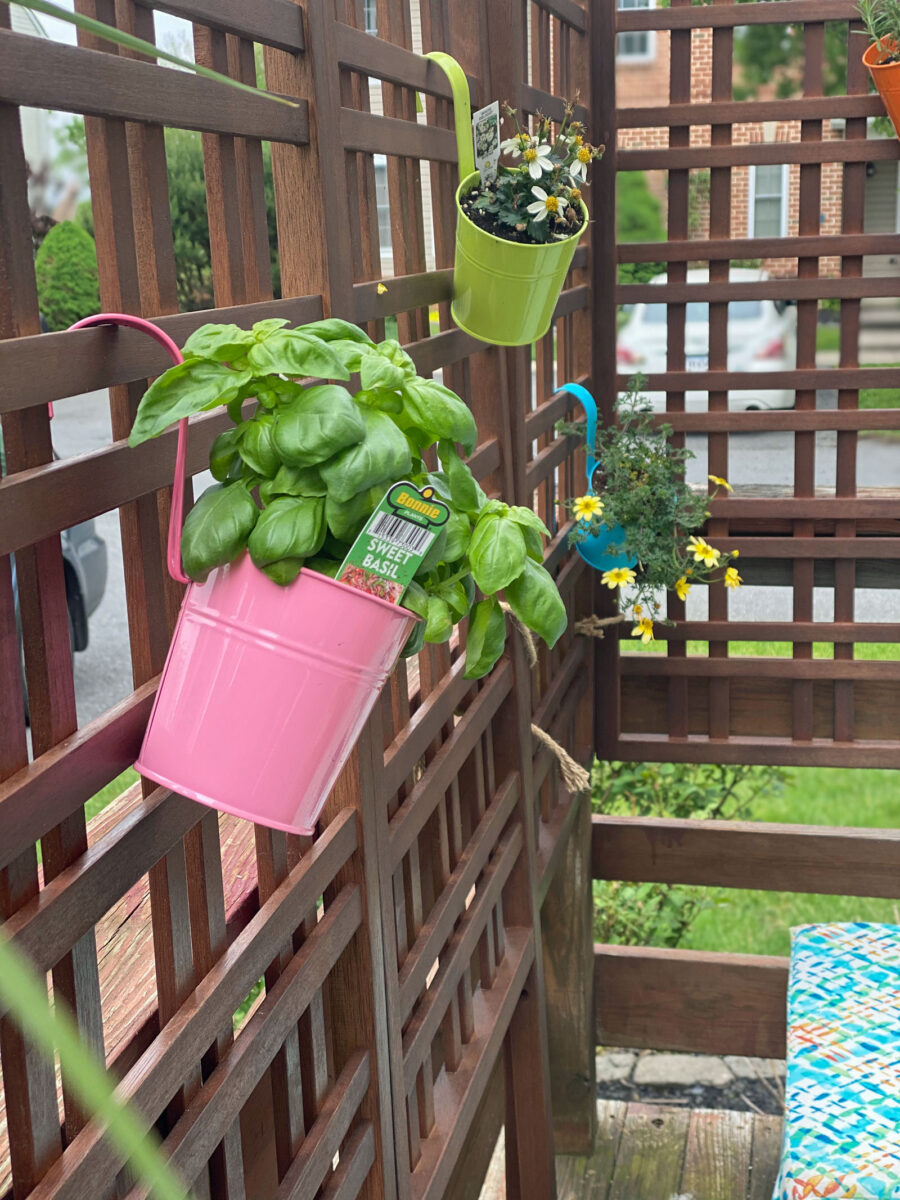 Then I added about a dozen colorful flowers pots that I filled with flowers and herbs. I've always wanted an herb garden! What plants would you use in the pots?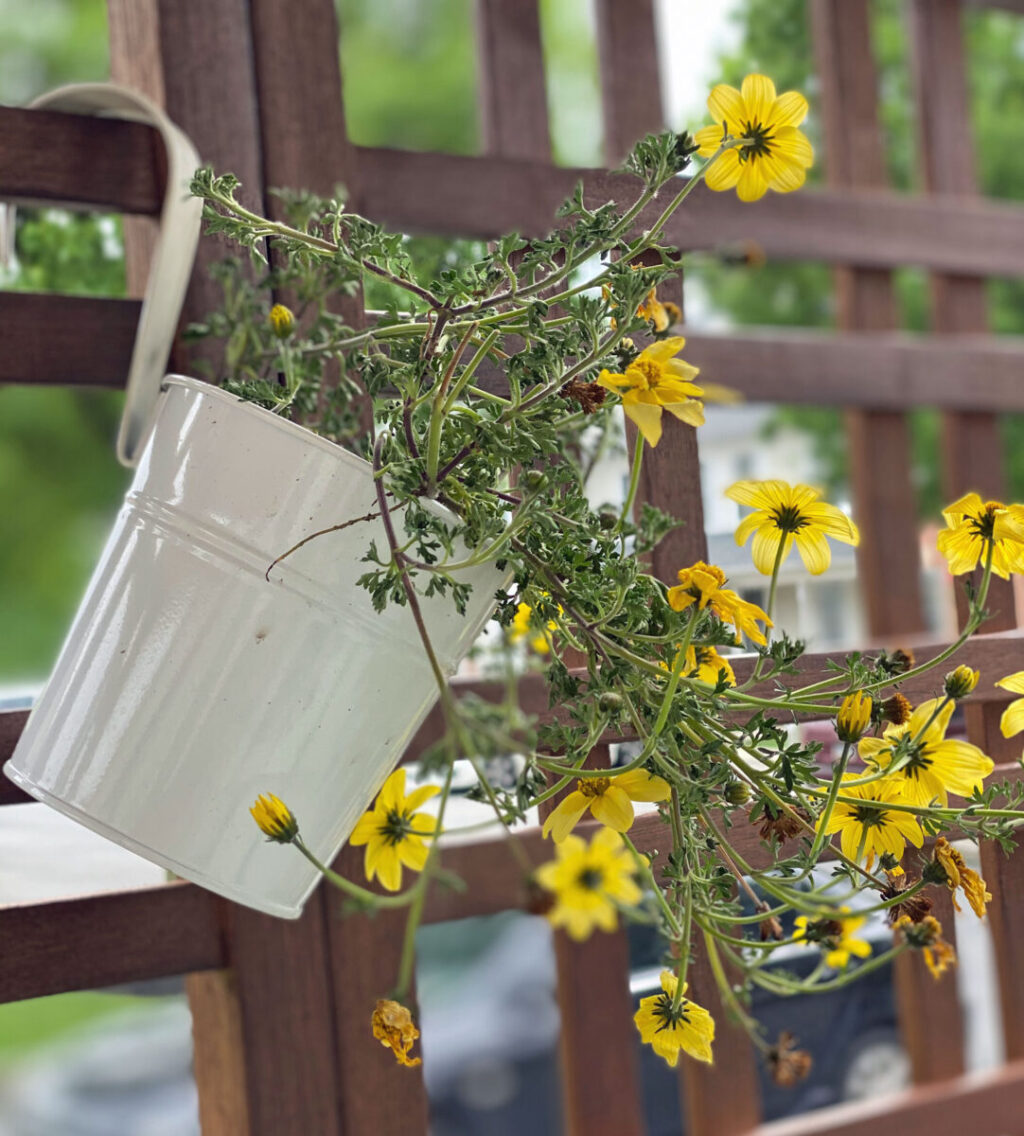 These will looks pretty and fill in some of the blanks spaces as they grow.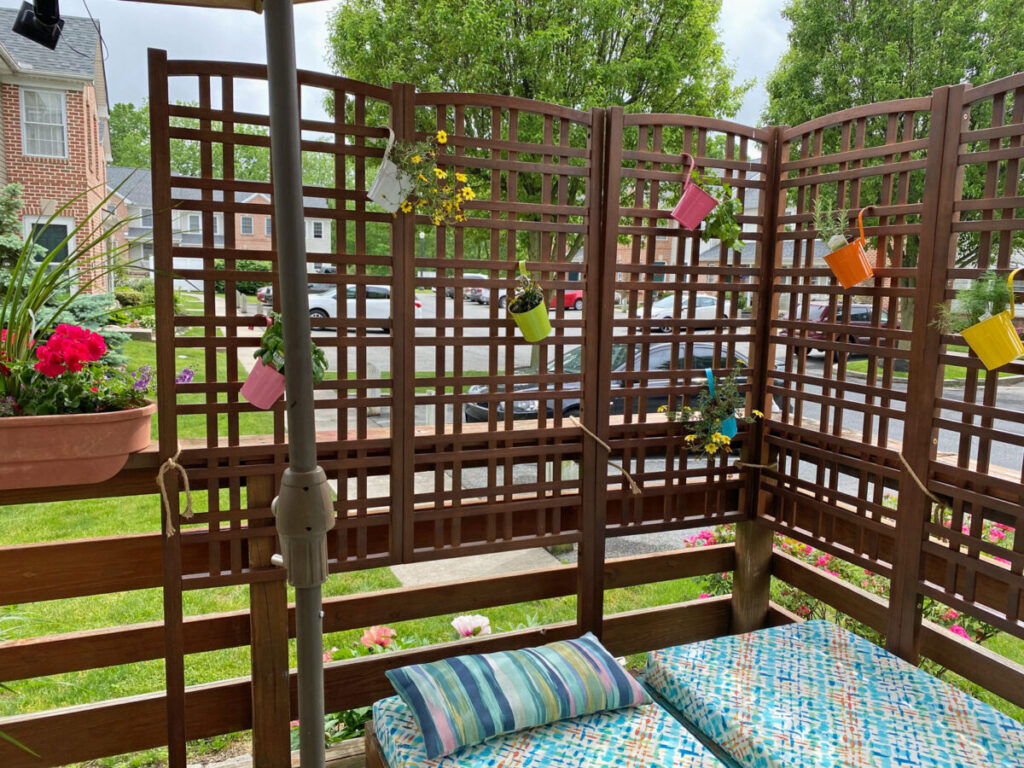 This view is so much better! The parking lot is a lot less noticeable now!
In case you wanted to see the other side of the deck! There is still room room for my deck pots!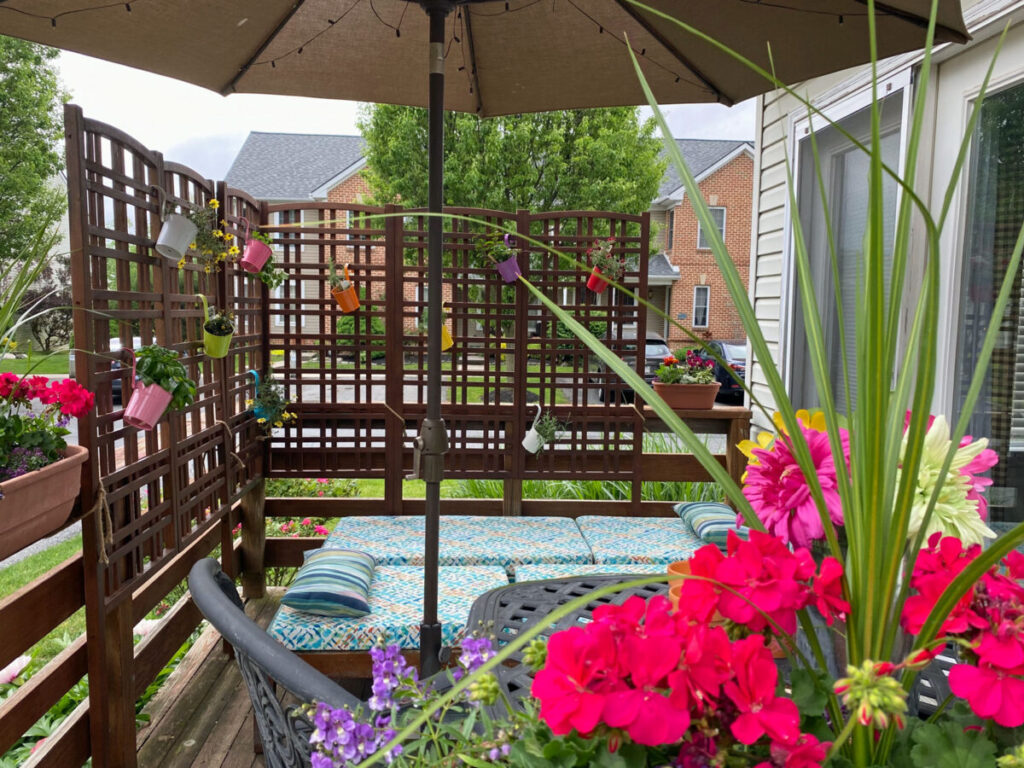 I can happily say that we will be spending a whole lot more time outside now thanks to Wayfair and the wooden trellises!