Unless you've been living under a rock, you know how big Farmhouse Decor is right now. Actually, if truth be told, I think the decor style that I used to call "Country" has evolved and grown into what is now called Farmhouse. I wonder what they'll call it 20 years from now??? And if white enamel pieces will still be a part of it? Who knows? But what I do know is that what is "old" is always new again as they say!
Easy to Make Farmhouse Plates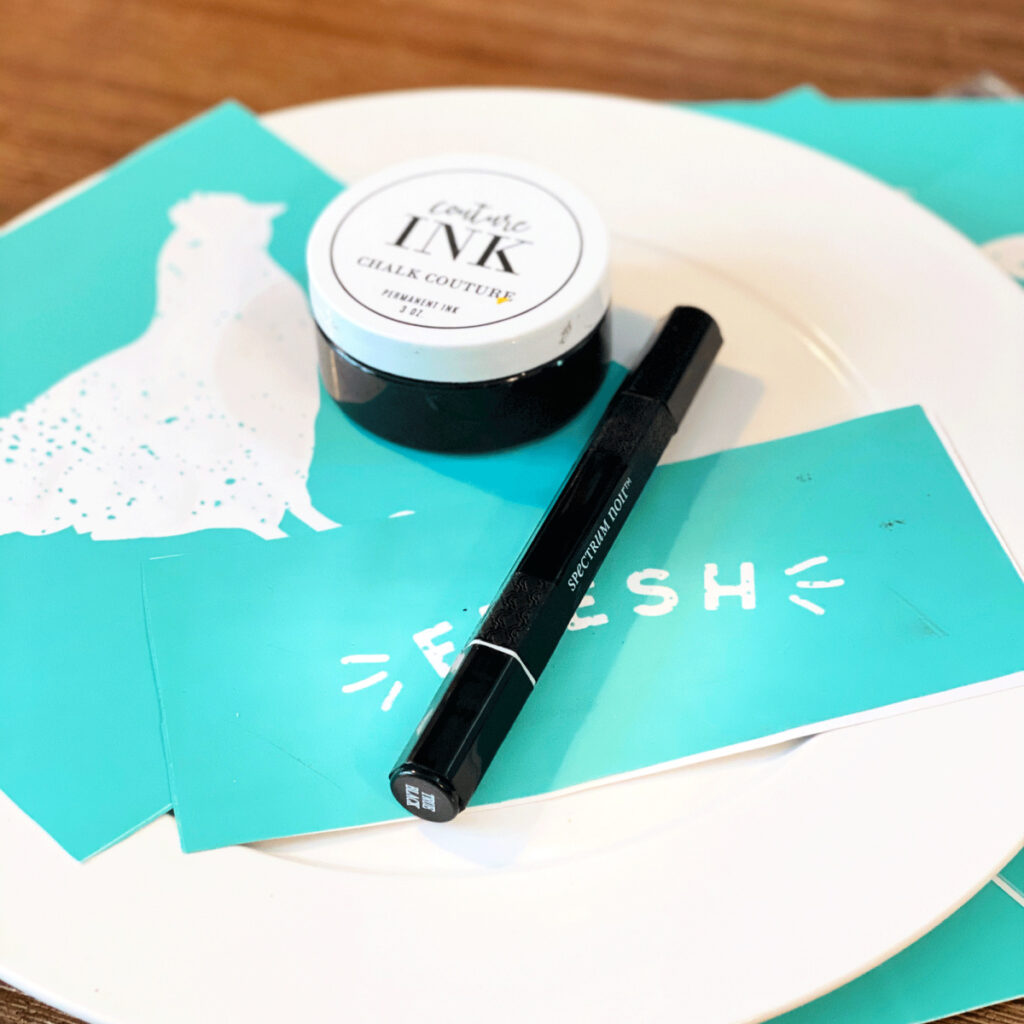 I remember my parents having a white enamel table. I remember it being in the basement for a while collecting junk and dust on it. Then I remember it rusting out at in the "way back" of the back yard. Then I guess it just found its way to trash heap somewhere. Now I see tables just like it in antique shops selling for big bucks.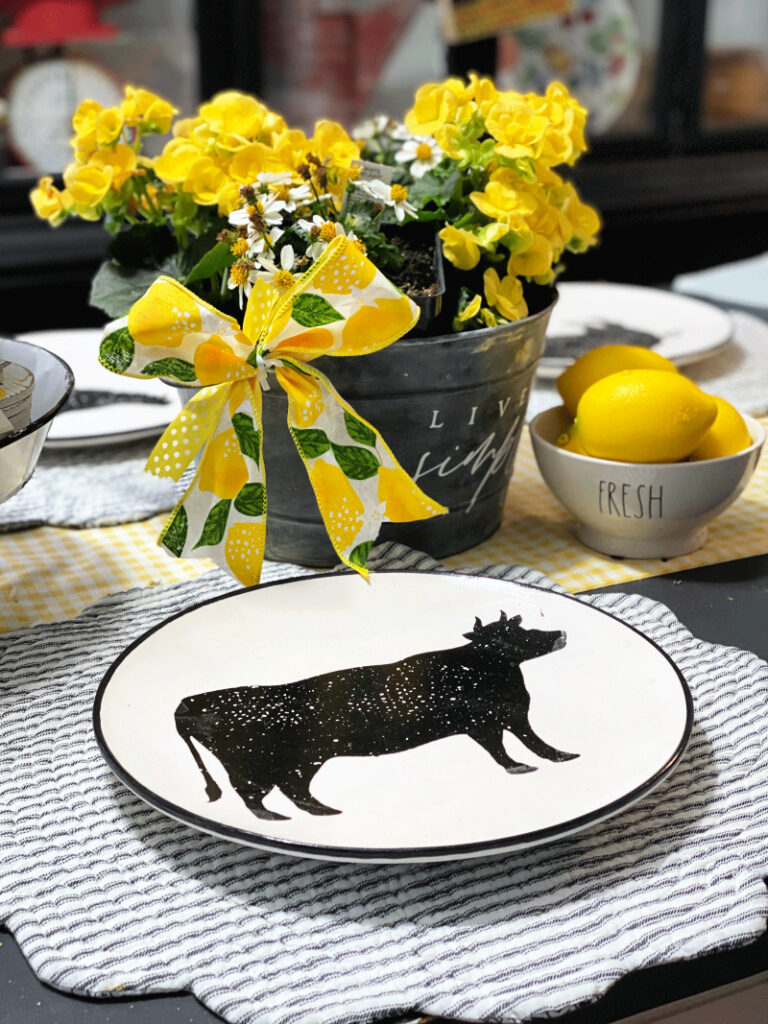 Enamelware dishes are very trendy right now and honestly….I hope they're here to stay a while. I love the look. But I have nice dishes and don't want to invest even more into a different set. But I'd love to display some enamel plates just for esthetics.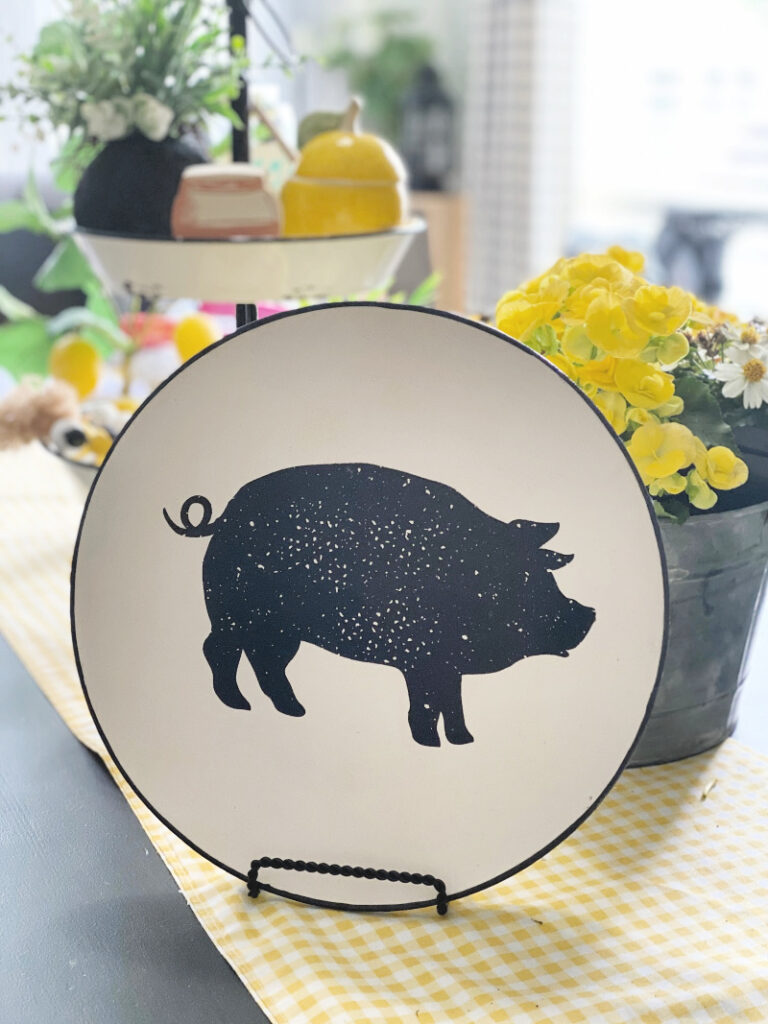 What to do? Make your own out of inexpensive (think dollar stores) white plates. Here is how to make faux enamel plates.
Farmhouse Plates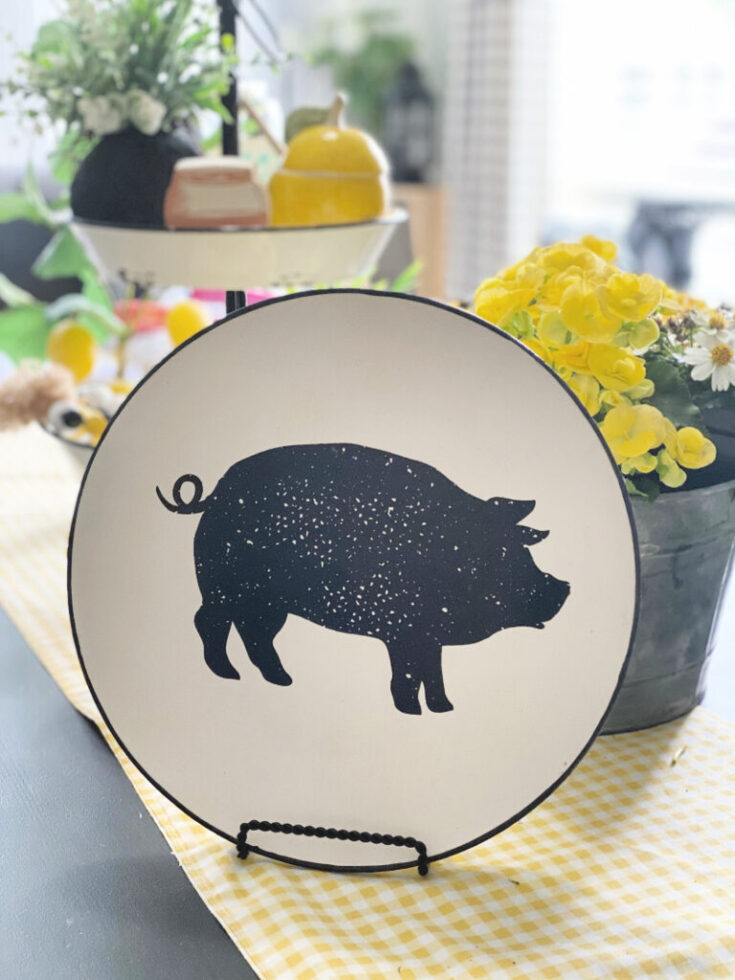 here is how to easily make farmhouse style enamel plates using plain white plates, a permanent marker, and reusable stencils and permanent ink.
Materials
plain white plates
black marker
Fresh From the Farm Chalk Couture transfer
Black Chalkology Ink
And if you'd like to see how they'd look in a color other than black: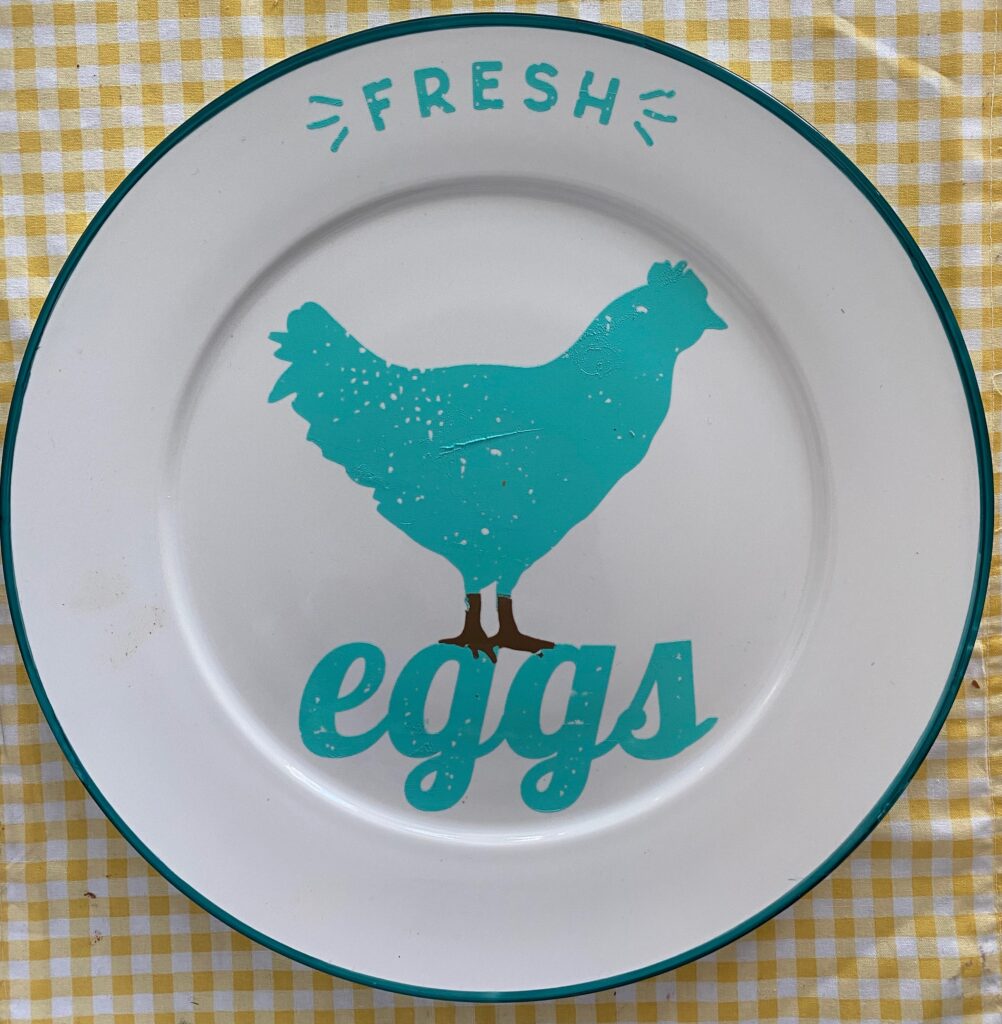 I'd love to see a table full of all different colors!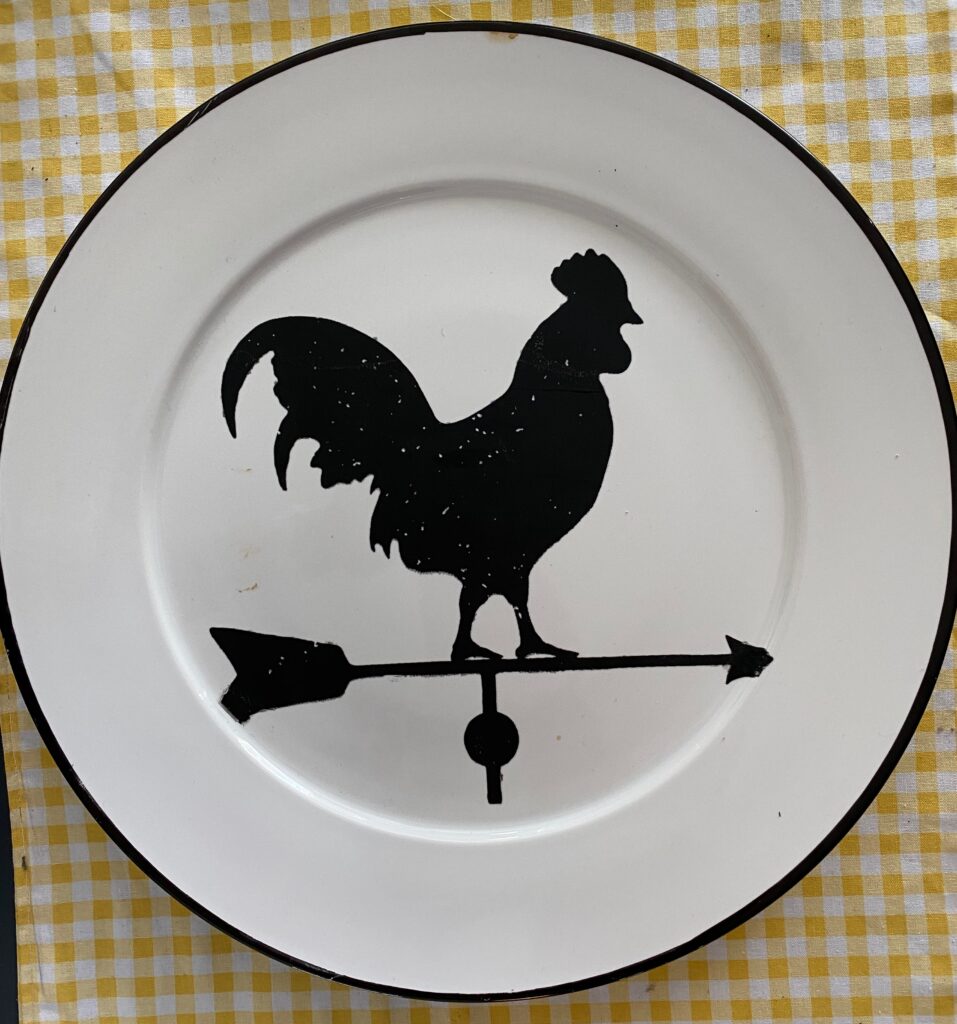 What color would you like to make your enamel plates?
Get the stencil here.