Deco Art just sent me a sample of their new product, Easy Etch to try and the timing couldn't have been better because I had just gotten an email that same day from a local glass manufacturer.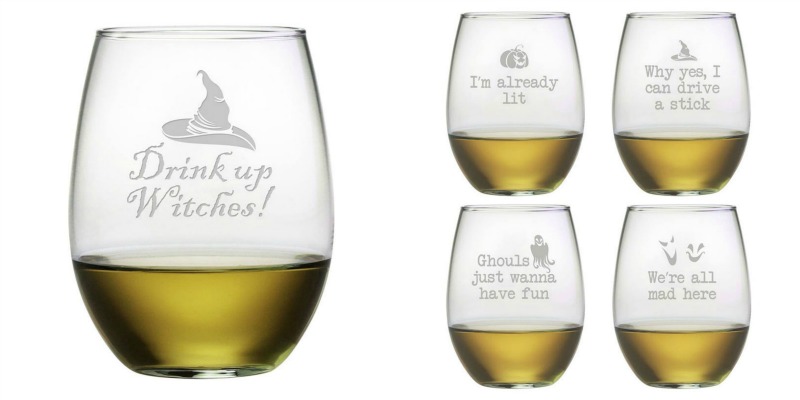 Look what they were selling! I thought these were so cute and knew I could make something similar. I think they would be perfect for a Halloween Party!
Since I already had plain glasses like theirs, and I had the Easy Etch from Deco Art, all I needed was a stencil.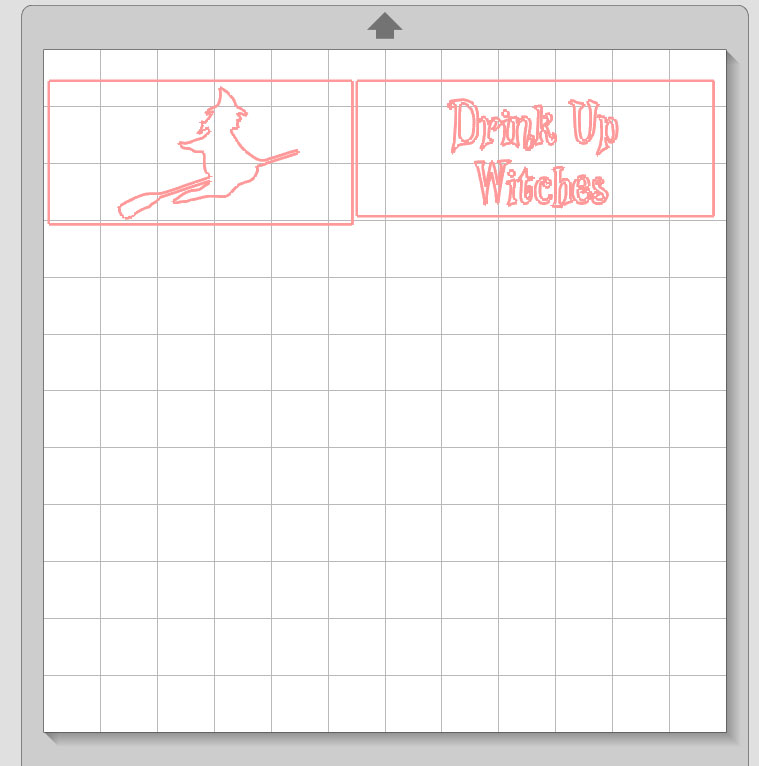 Helloooo Silhouette. Oh how I love you ; )
I quickly designed a shape in Silhouette Studio. and if you stick around to the bottom of this post, I'll be happy to share my Silhouette cutting file with you ; ) If you want to make it yourself, I used the font: Wizards Magic. The flying witch was just a trace from an image I found on Google.
If you want to make yourself some fun glasses like these, here's what you will need: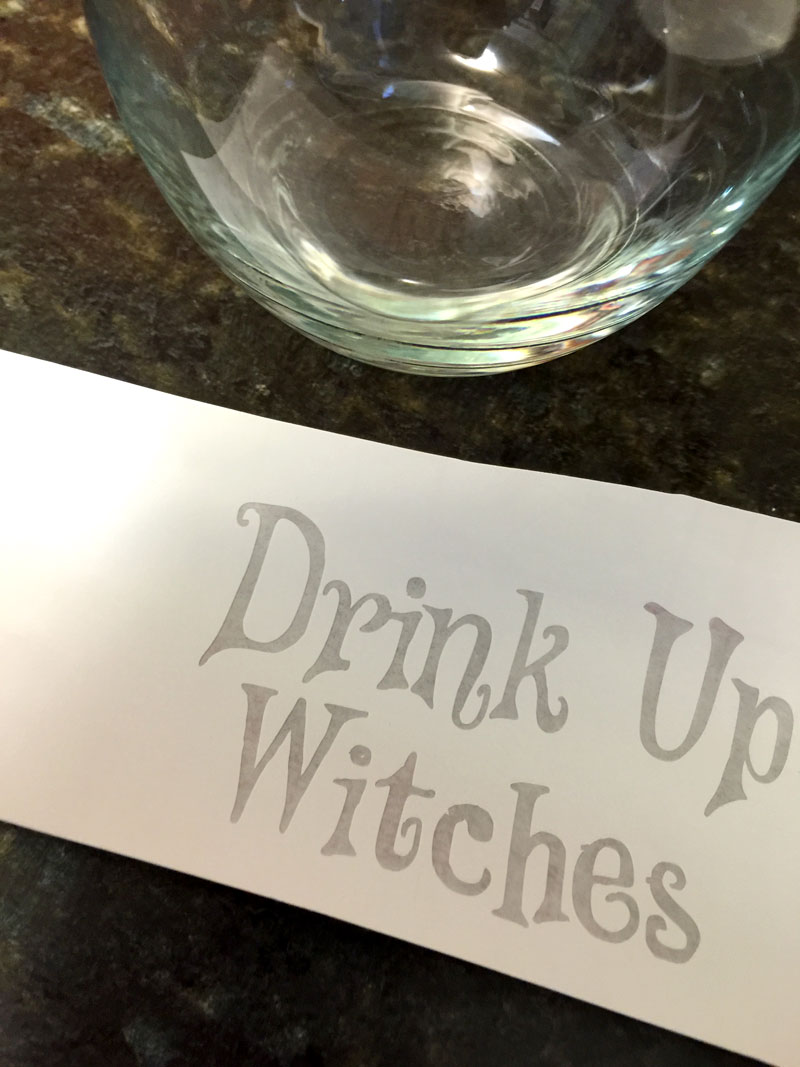 Clean your glass with rubbing alcohol. Cut our your stencil.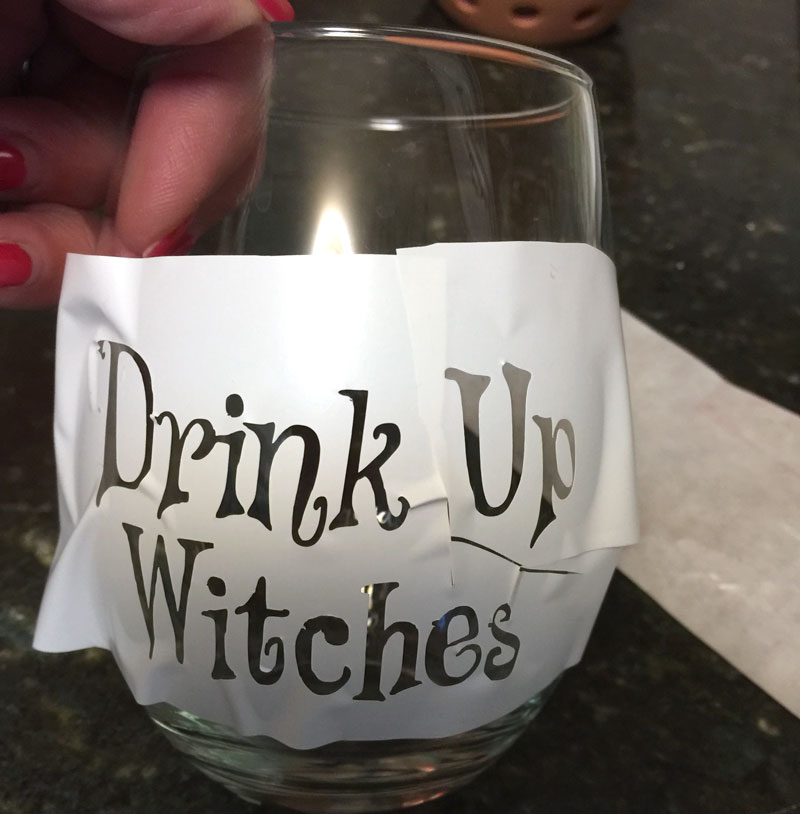 Attach the stencil to the glass. Be sure to cover all up anywhere the glass is peeking through that you don't want etched.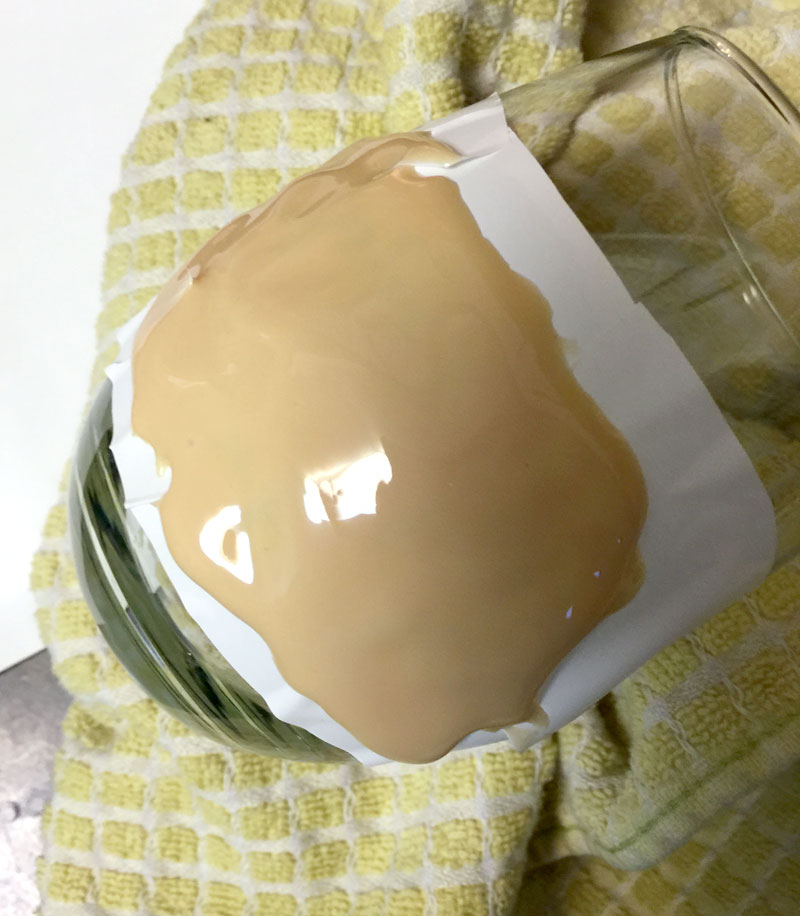 Please read the directions on the bottle of Easy Etch. Apply a layer of the etching cream over top of the stencil with the plastic knife. Be sure to wear plastic gloves. Allow the Easy Etch to remain on the glass for 15 minutes.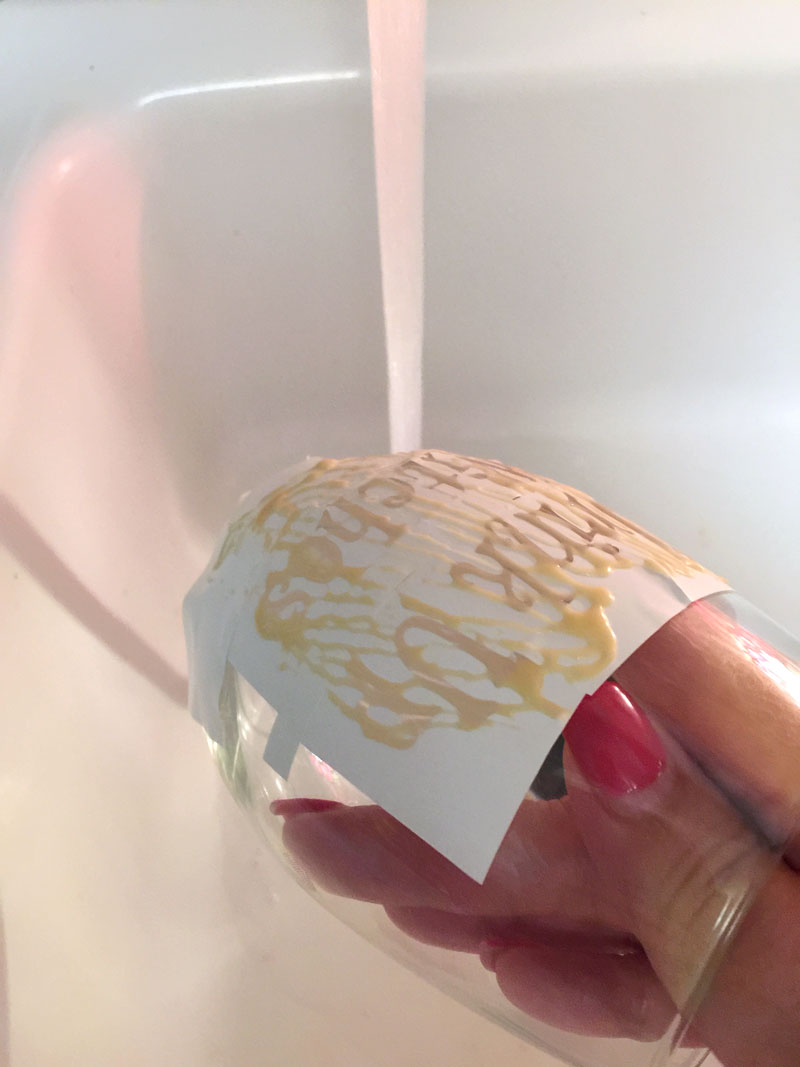 As per the directions, you can scrape off the excess cream and put it back in the bottle for reuse! Then carefully rinse off the glass under running water.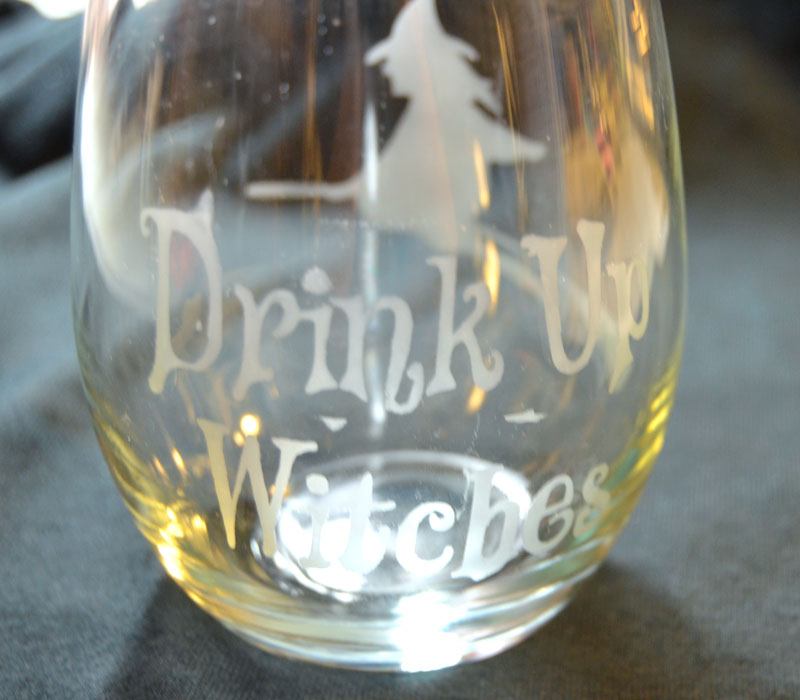 Now remove the stencil and rinse again.
Sorry for the lousy photo of my finished glass – but you get the idea!
PIN IT SO YOU DON'T FORGET IT! CLICK HERE TO PIN!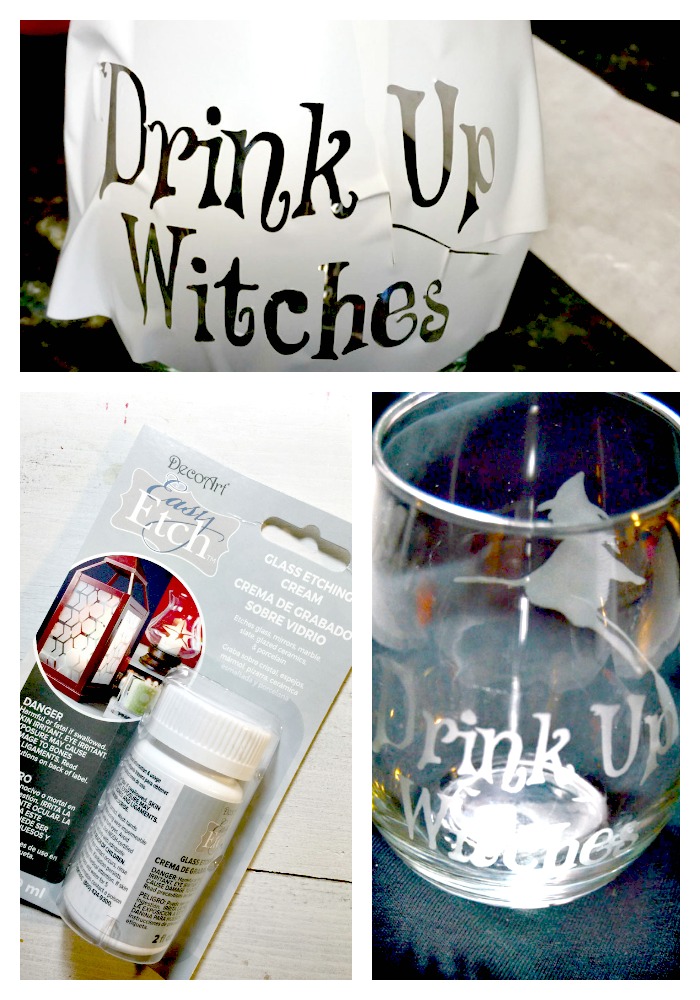 Easy Etch permanently etches glass, mirror, and glazed surfaces in just 15 minutes. Easy Etch safely delivers a frosted, white, matte finish that will not fade, chip, or discolor. Unlike other brands, excess cream can be scraped back into the container and reused. Yes . . REUSED! This significantly reduces of the amount of waste and saves money!
Find out more about Deco Art Easy Etch here.
As promised, here is the free Silhouette cutting file for your personal use.
This post contains affiliate links. If your make a purchase using one of these links, I may earn a small commission at no additional cost to you. Thank you for your support of Create & Babble!