This is a sponsored post written by me on behalf of Nationwide Mutual Insurance Company. All opinions are 100% mine.
Nationwide provided me with information regarding its blog post.
Whether you are setting up a new office or updating an existing one, there are plenty of ways to do so without spending a small fortune.
How to Decorate Your Office on a Tight Budget by Nationwide offers several good suggestions on ways to save quite a bit of money. I have used many of these same tips when I was creating my own office space out of a spare bedroom.
For example, the first desk I used was a hand-me-down desk that my daughter left behind when she moved out. After it became obvious that I needed a bigger work area, I bought two inexpensive small bookcases and a piece of MDF from the local hardware store and "built" a larger desk. I simply placed the 2′ x 4″ MDF board across the two small bookcases.
Thrift stores are a great place to find inexpensive used furniture. It's amazing what a little paint and new hardware can do for an old piece of furniture.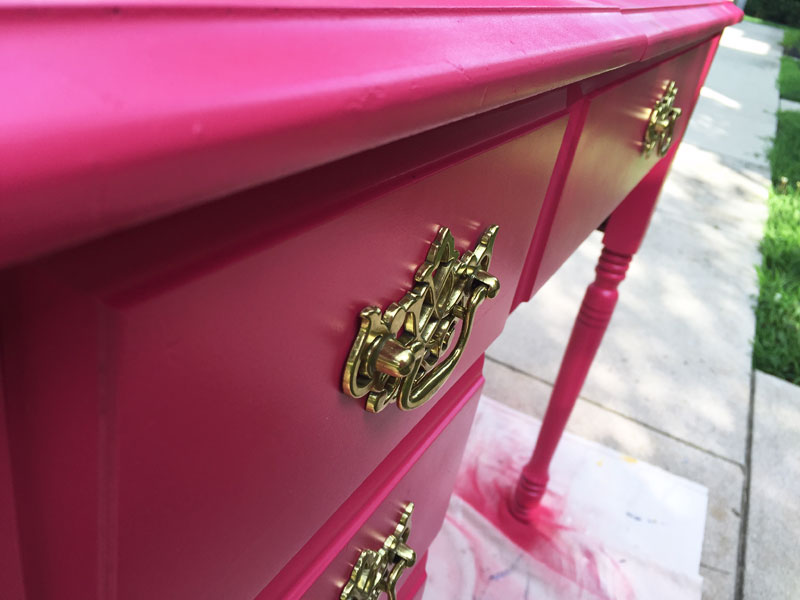 Office furniture can be very expensive. It's possible to save a lot of money and rescue an old piece of furniture from going to a landfill at the same time!
As How to Decorate Your Office on a Tight Budget mentions, DIY wall art is very simple. How about covering some inexpensive art canvases with fabric for some very attractive wall art?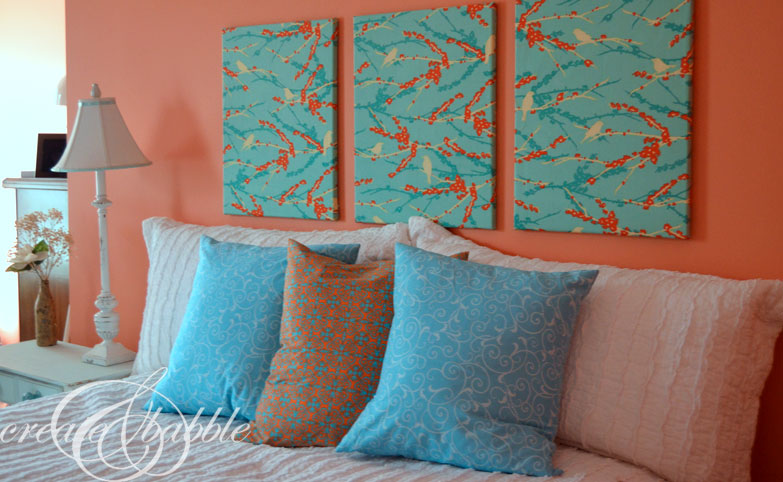 I used fabric covered canvases to create a temporary headboard above, but this idea would also work on office walls.
Plants are an attractive, inexpensive way to bring color, interest, and height to office decor. And don't worry if you don't have a green thumb, How to Decorate Your Office on a Tight Budget has a list of easy-to-care-for plants.
How to Decorate Your Office on a Tight Budget provides many smart ideas. Now it's your turn. Please let me know of any cost-saving office space decorating ideas that you have used.