It's done. I did it. I can't believe I did it. But I did. I built a table. Built it from scratch. Do carpenters say that? Built from scratch? It's sounds like I baked a cake. I built it from a pile of lumber. Yes, that sounds better. Here is my built from scratch, I mean my DIY farmhouse table.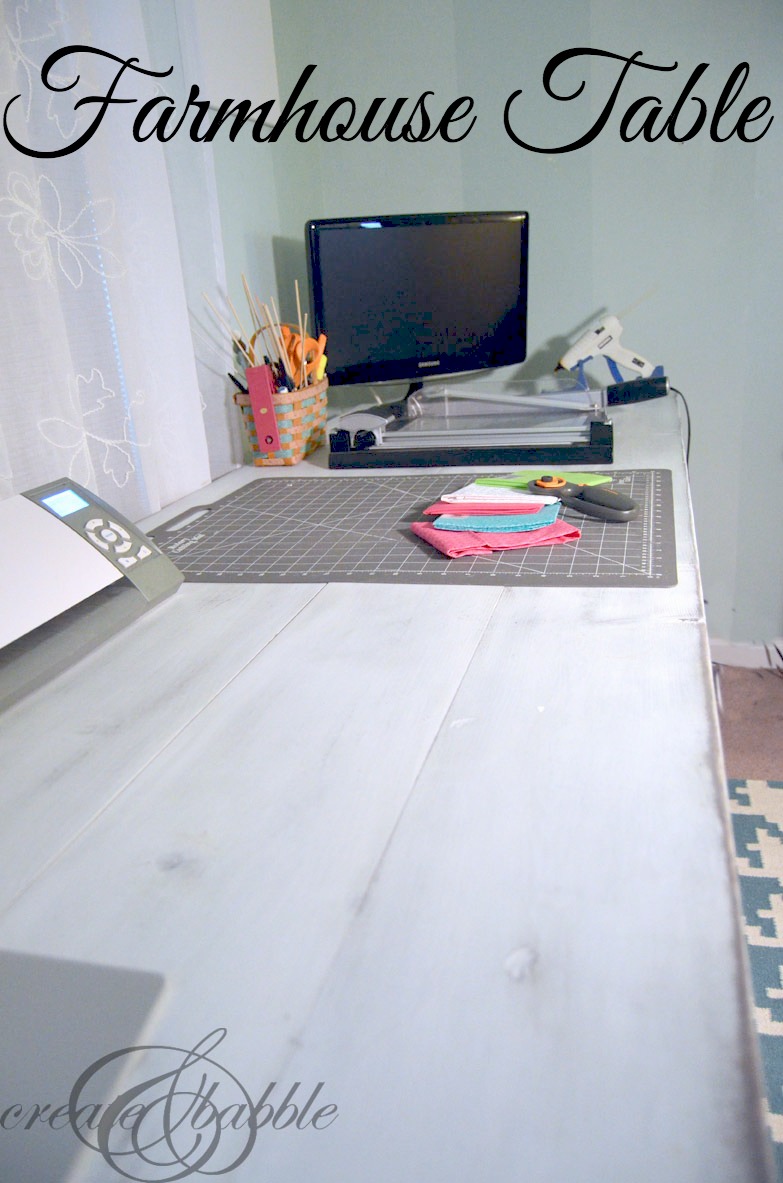 I've been wanting to build something ever since my Ryobi Christmas. Yes, I had a Ryobi Christmas. Two years ago. Santa (aka Dan) left a huge bag of Ryobi power tools under the tree. (I must have been pretty good.)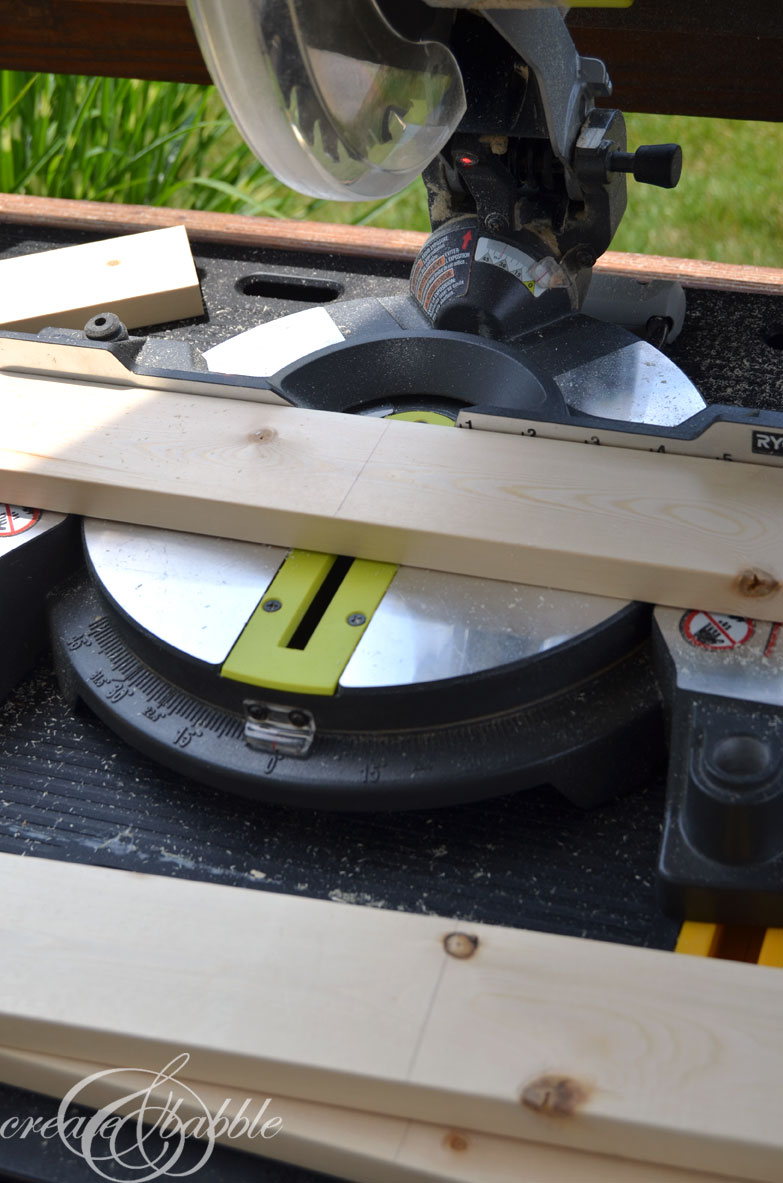 I just had to have a miter saw. Dan of course questioned this desire. The conversation went something like this:
Dan: Why do you need a miter saw?
Me: So I can build something.
Dan: Like what?
Me: I don't know yet, but I want to build it. Think of all the wonderful things I can build.
(Now keep in mind I've never built anything with wood and power tools in my life.)
So for Christmas I got the miter saw, a reciprocating saw, a drill, a circular saw and EVERY piece of safety equipment known to man.
I read every single manual for every tool. Cover to cover. I visited some of my favorite DIY blogs and read up on how to safely use power tools. I spent a lot of time on the Ryobi website, reading and learning. Only after all of that did I muster up the courage to actually take the tools out the boxes and insert the batteries. I wanted to get a feel for them. Find out how they felt in my hands. I wanted to get used to the sound and sight of spinning blades. I had some wood that I had bought at the Restore to practice on. I picked up the circular saw first. And quickly handed it off to Dan and said: "you do it".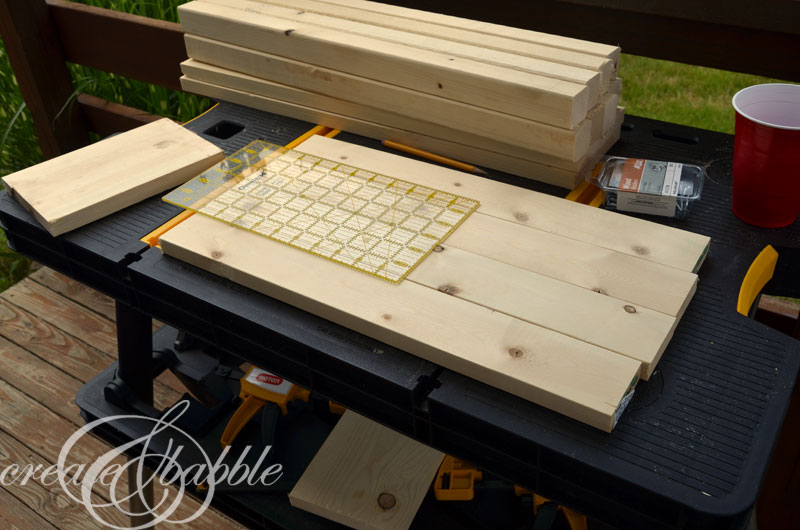 But I eventually gave it a try and now I am comfortably using my power tools with a healthy respect for them. And yes, that's a sewing square on the wood in the photo above. It works. ; )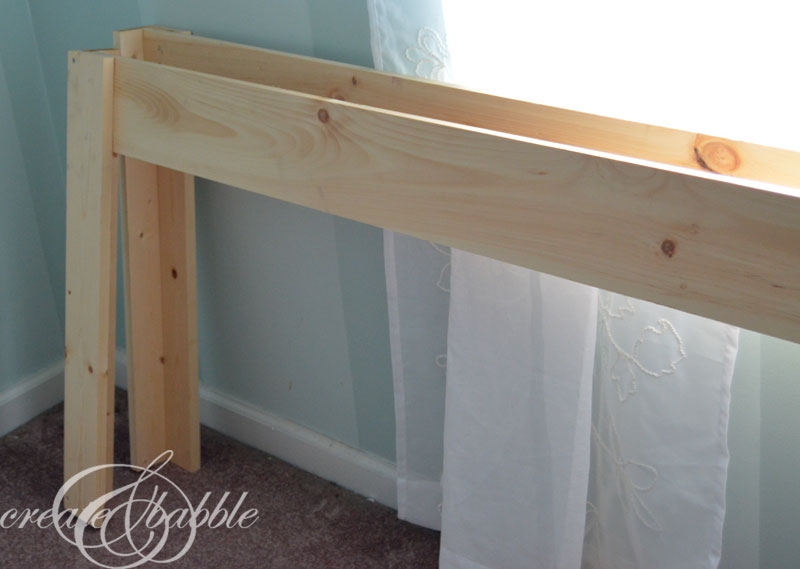 There is an incredibly talented woman by the name of Ana White. All DIY bloggers know about Ana. I have never had the pleasure of meeting her, but I hope to some day. The plans for this narrow farmhouse table are from Ana's website.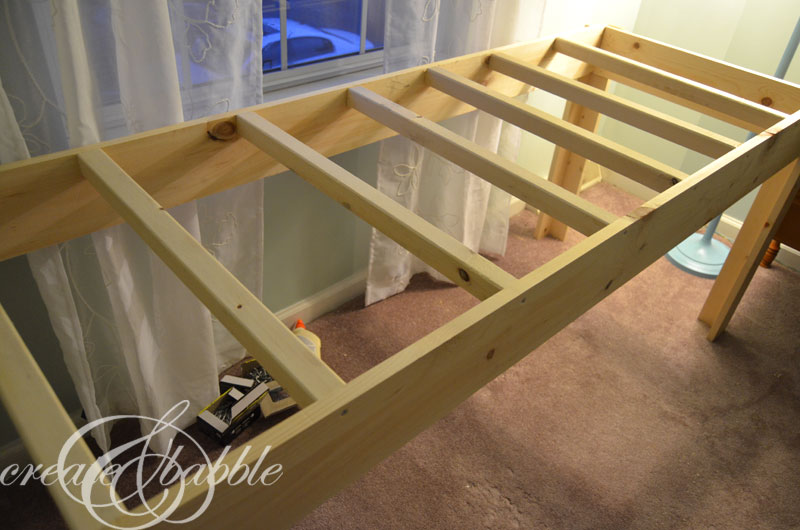 Is my table perfect? Heck no. I made plenty of mistakes.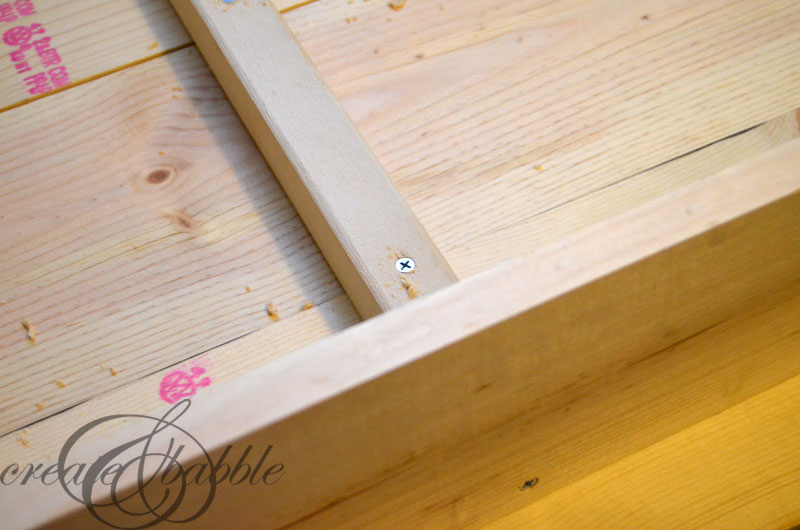 But I learned a lot. For example: I now know how to countersink a screw and that it hurts a lot to miss the nail and hit your thumb with a hammer.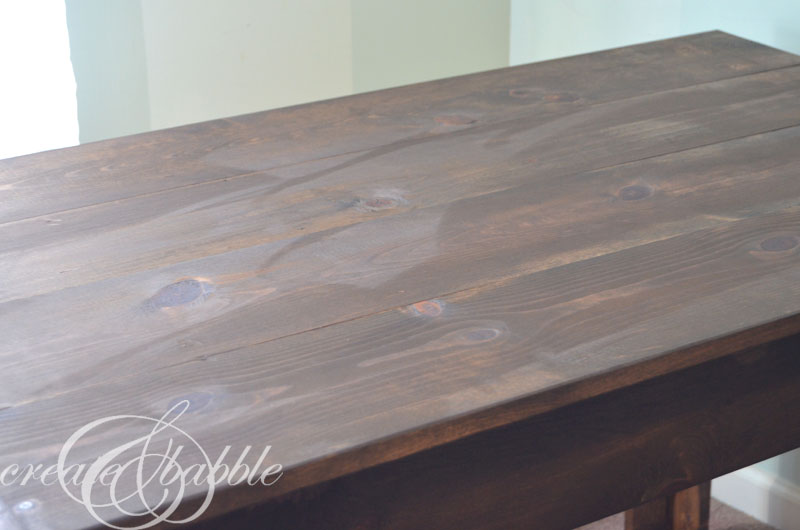 I wanted my farmhouse table to work as a desk in my office. Once I put the legs together it became apparent that this table/desk was going to be huge and difficult to carry up a flight of stairs so I decided to assemble the rest of it in my office. I wanted this table to look old. Old and worn. I stained it first and let that dry.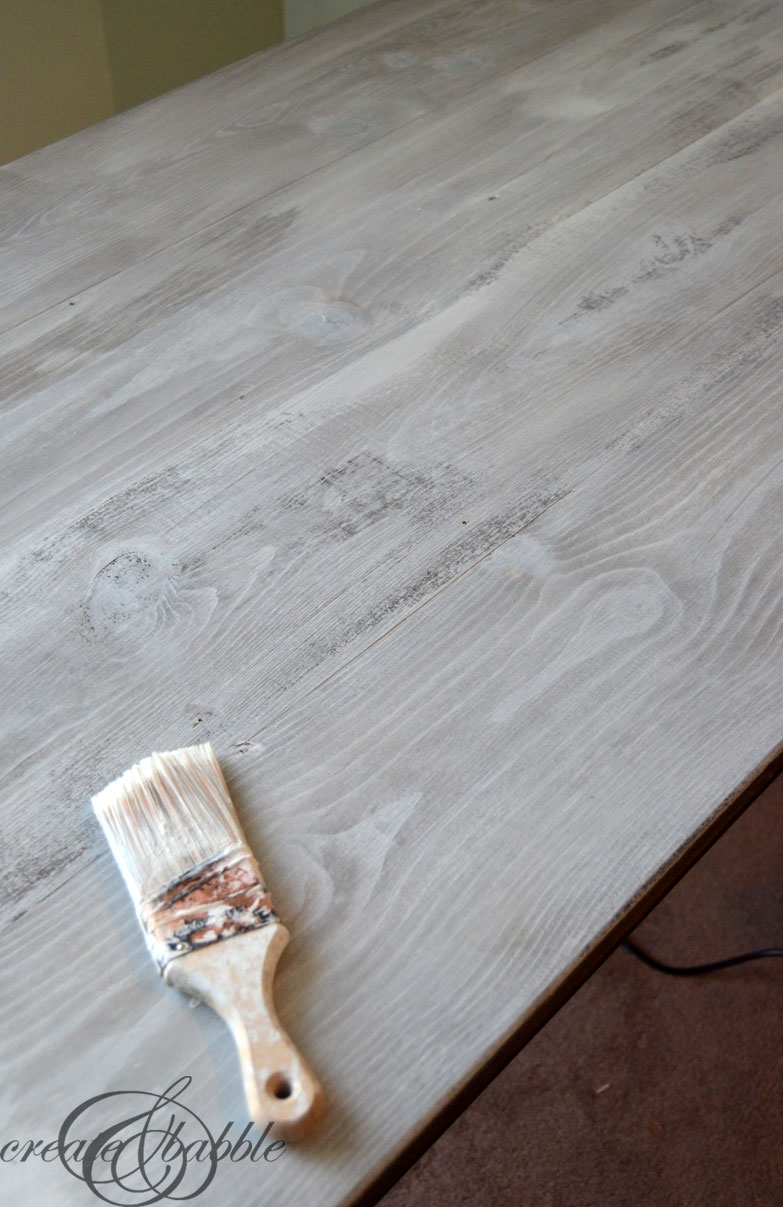 Then two coats of MMS Milk Paint in Ironstone followed by sanding and a lot of distressing. I figured the old and worn look would cover my mistakes, too.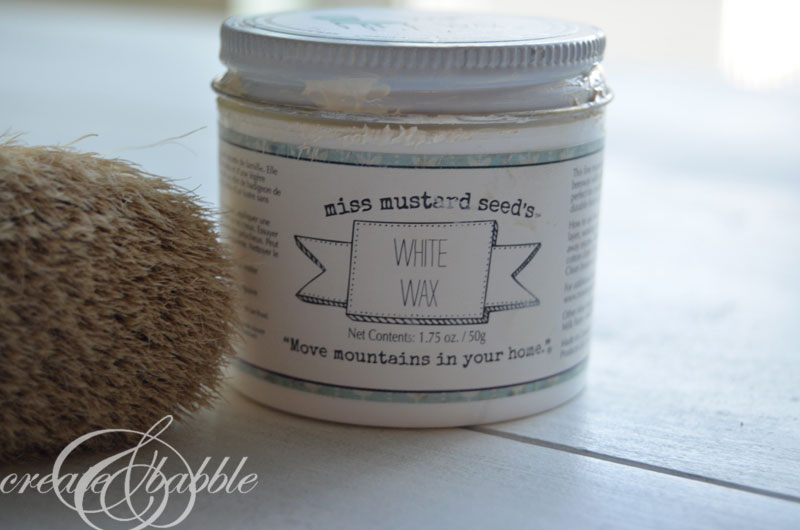 Lastly, I used MMS White Wax to finish it off.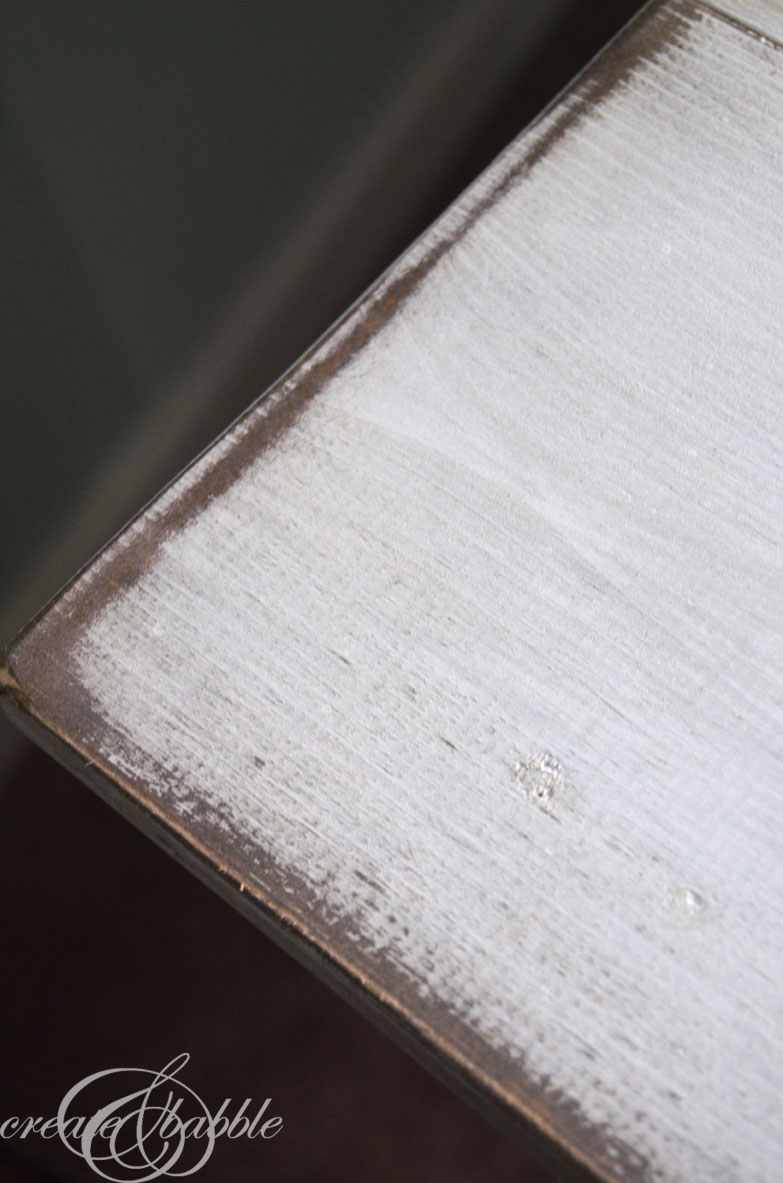 I love how the white wax settles into the grooves and evens out the contrast giving the table a worn and loved feel and appearance.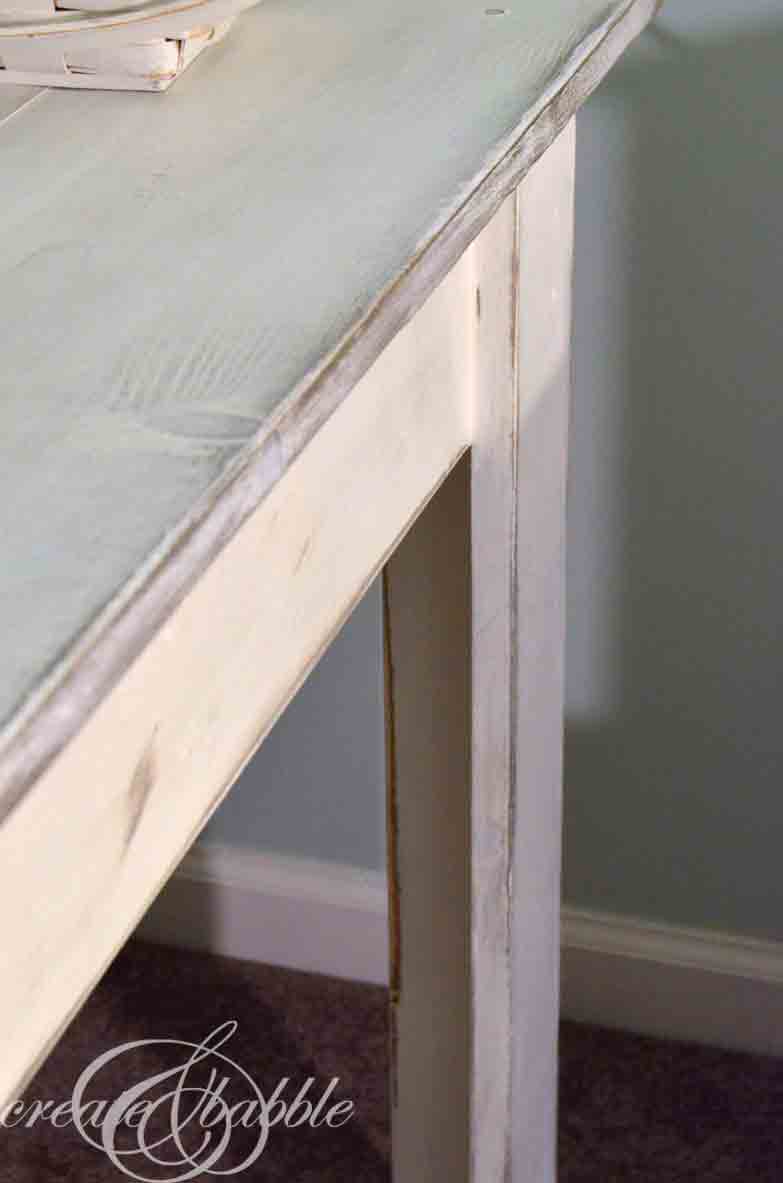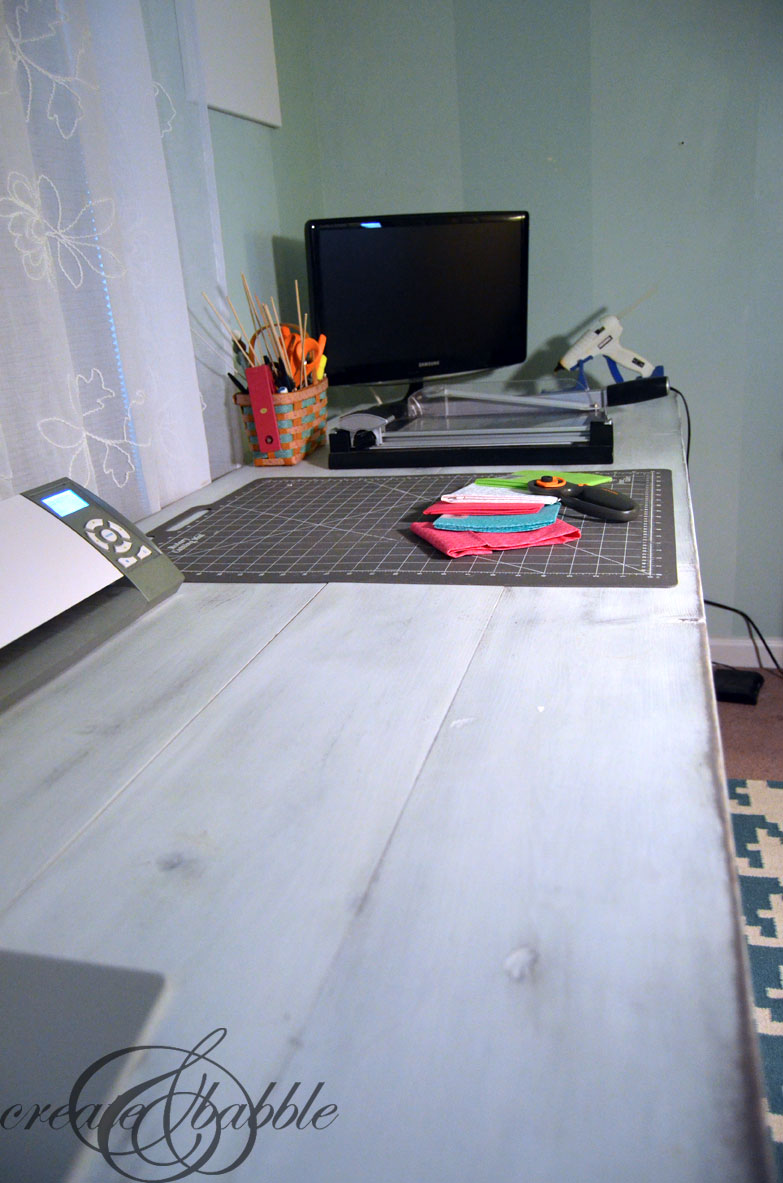 I wanted a long table to serve as a desk and a workspace. With room for all my stuff.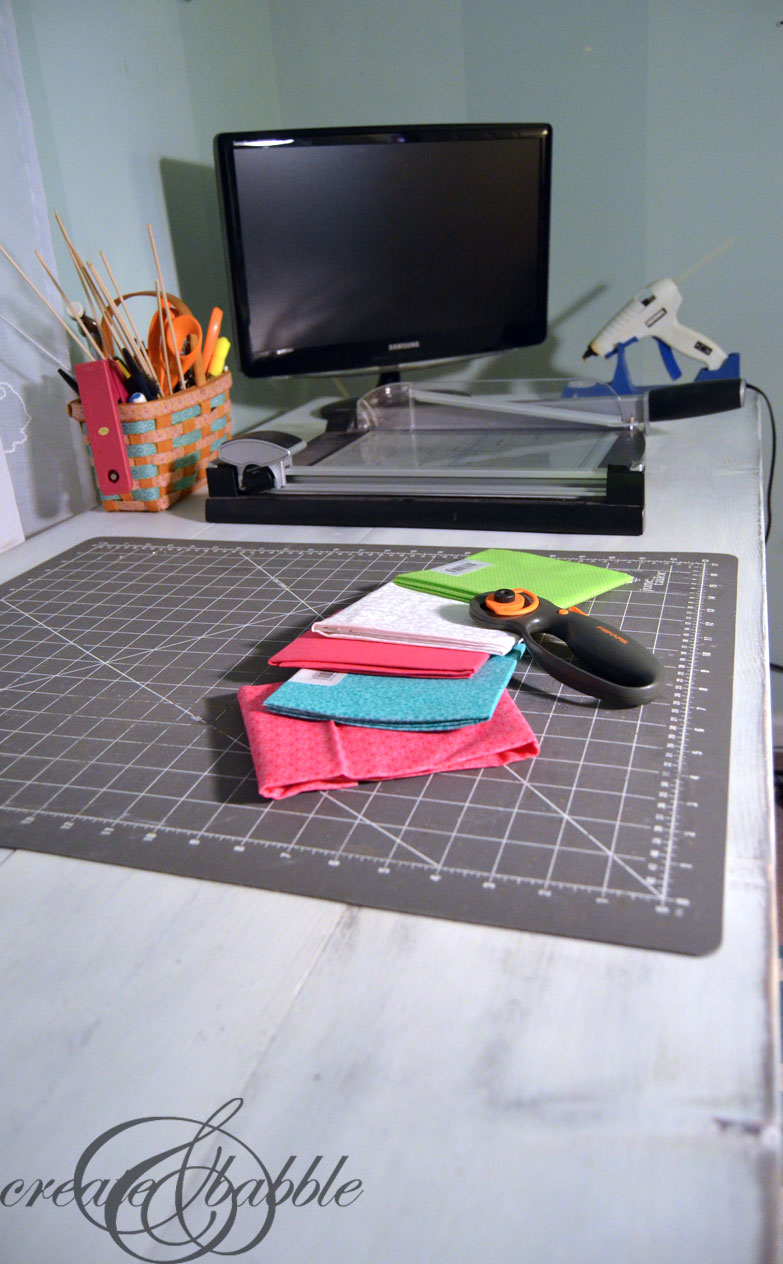 A space big enough where I can cut fabric and paper…..
…and room for my favorite crafting tool, of course!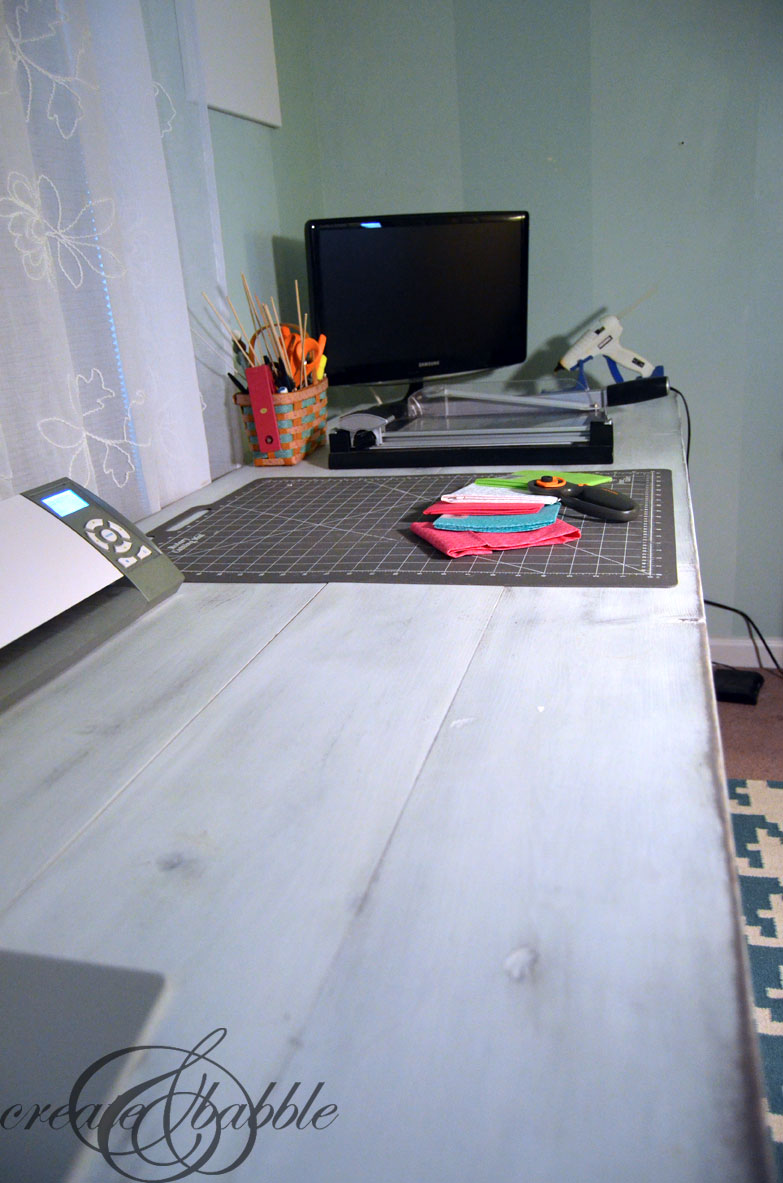 And a television so the "Housewives" can keep me company while I'm crafting. ; )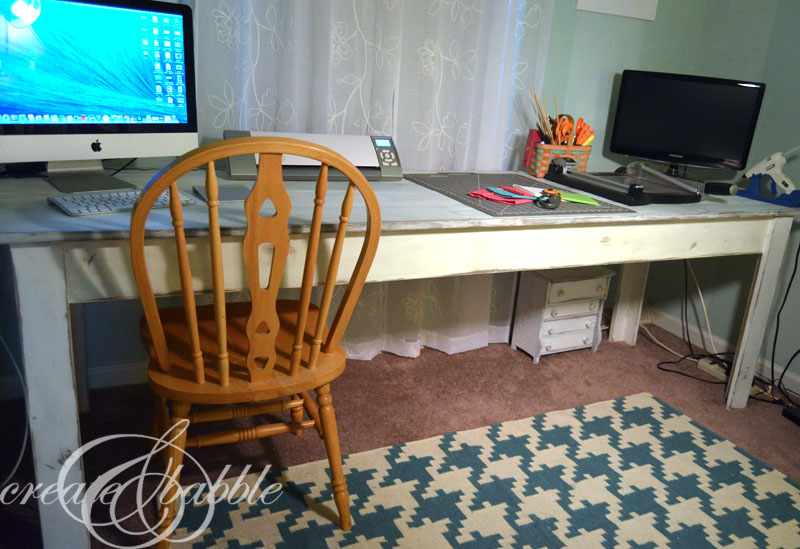 Overall I gotta say I'm pretty proud of this table. It's not perfect by any means, but I love it and learned so much. I can't wait to make something else! It's time to break out the table saw that I got for my birthday!
Sharing at: Project Inspired, Tutorials & Tips, Met Monday, Inspire Me Tuesday, Wow Us Wednesdays and Remodelaholic