Since it has been over a year since I remodeled my powder room, I've had plenty of time to recover and rest up for the next room makeover. This time around I am participating in The One Room Challenge put on by Linda at Calling It Home. The plan is to remodel my craft room/office in six weeks. I will post an update every Thursday with my progress.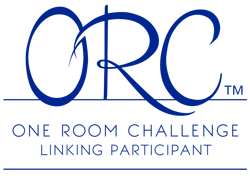 Let me give you a little tour of what the space looks like right now.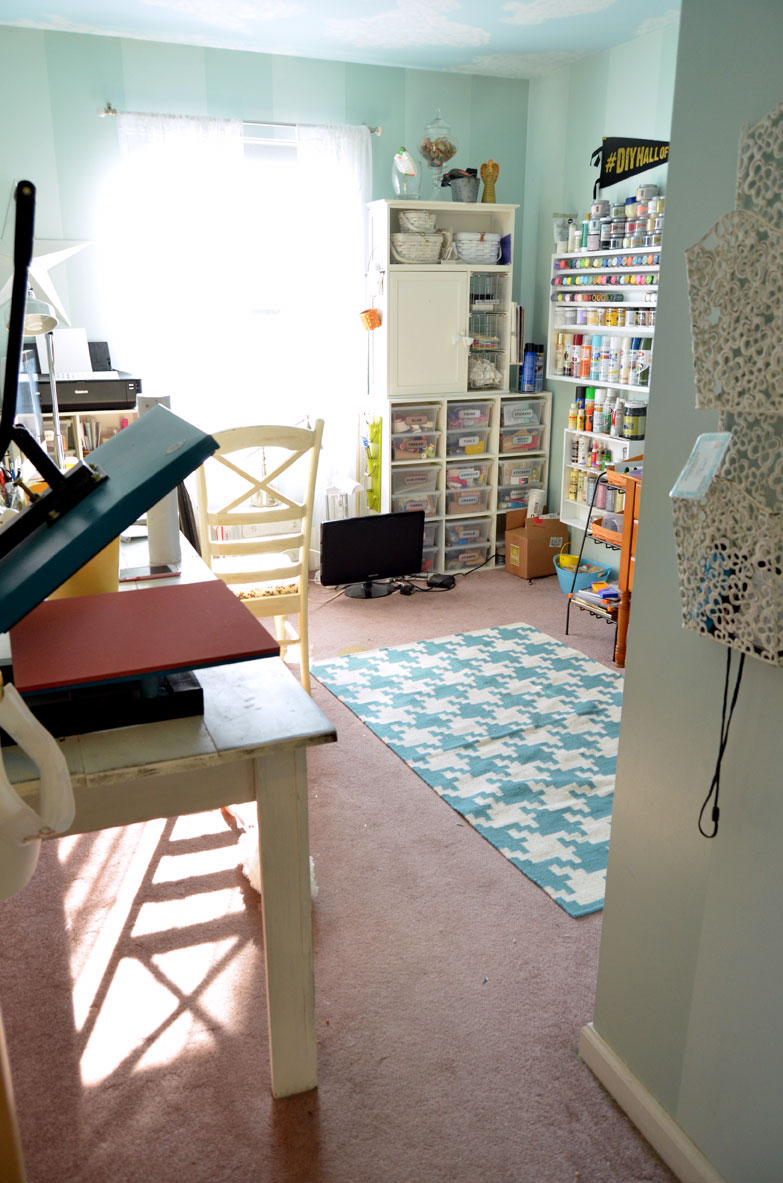 This is the view when you open the door. Come on in and look to your right . . .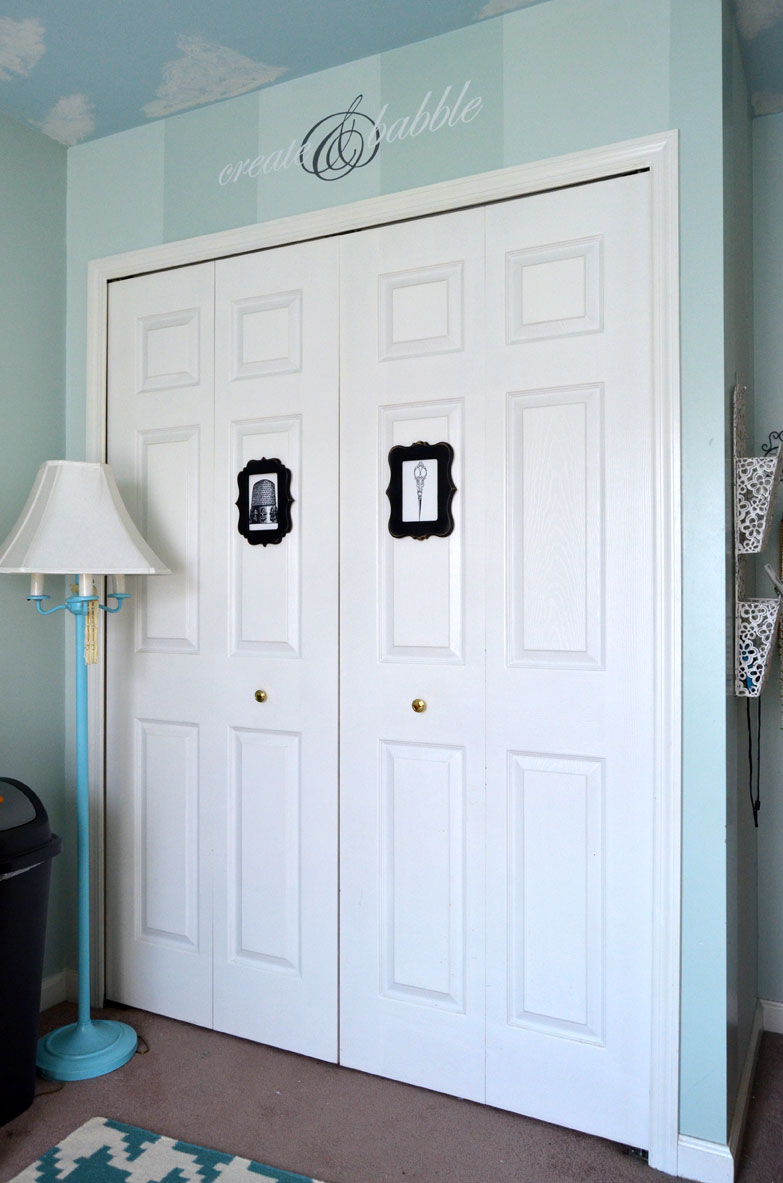 . . .  and there is the closet. This room used to be my daughter's bedroom. Prior to that it was a nursery for the previous owner's baby.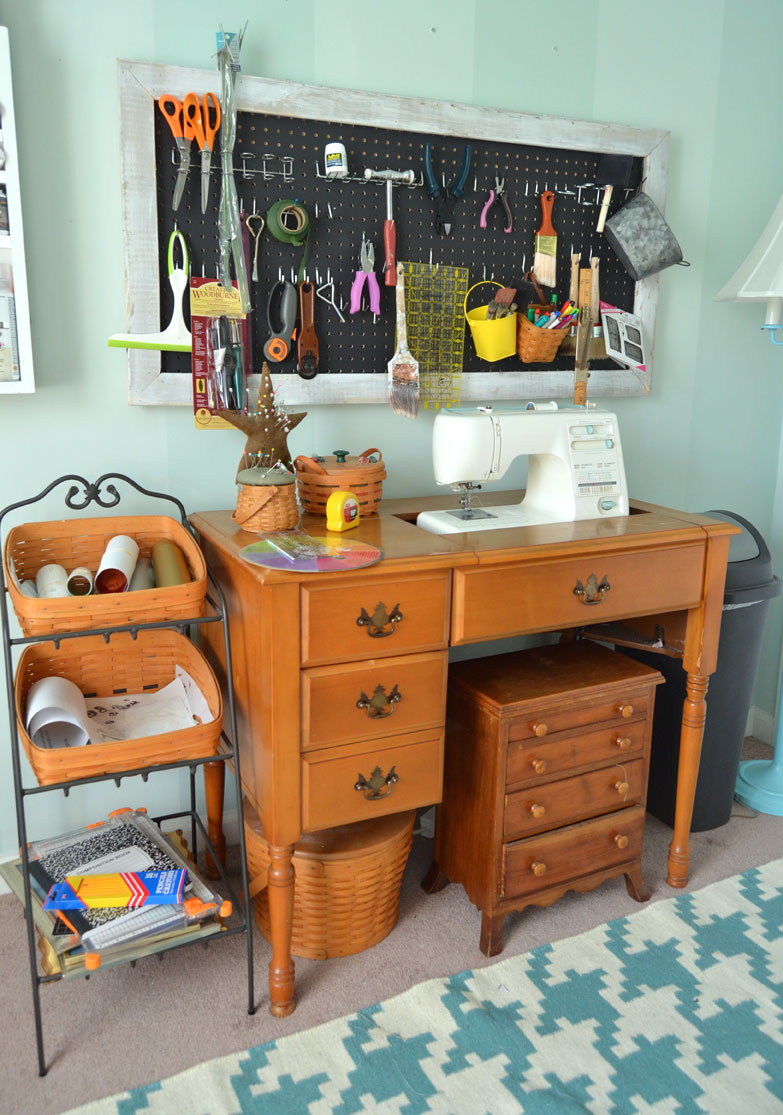 The wall adjacent to the closet shown above.  Most of these pieces have to stay. There simply is no where else to put them!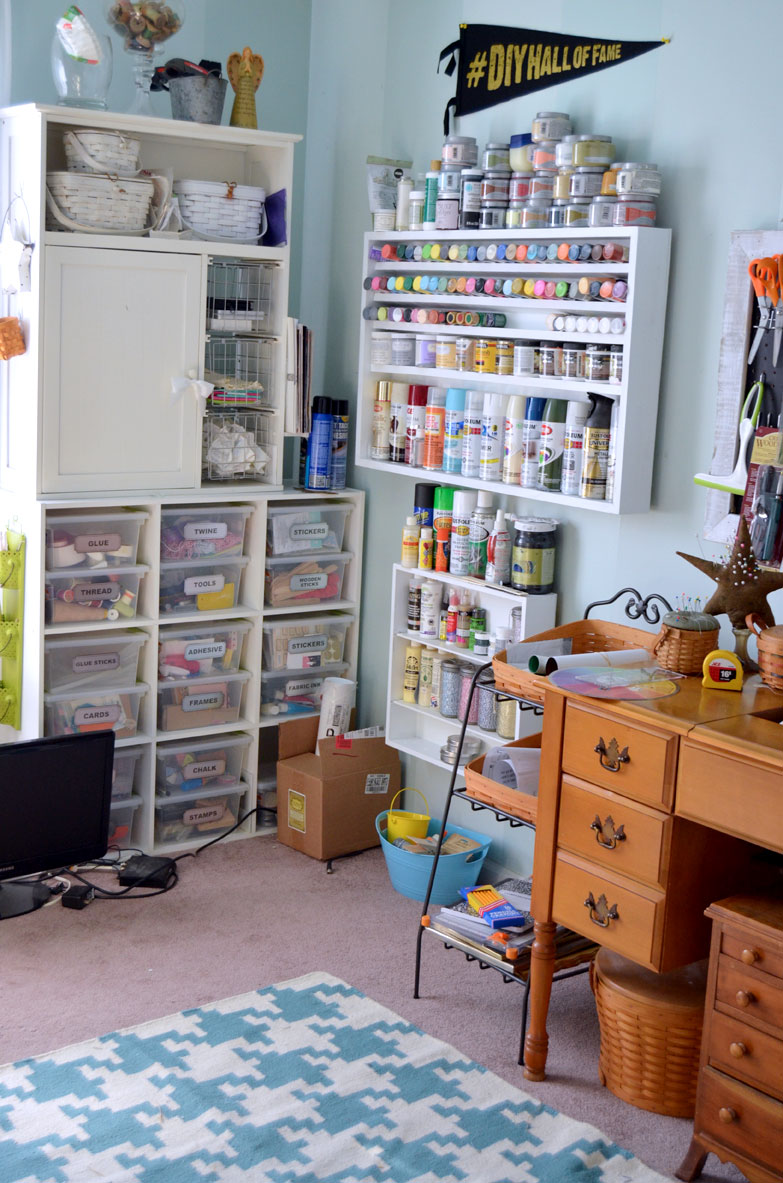 There is great storage in this space, it's just a little, okay, a lot disjointed!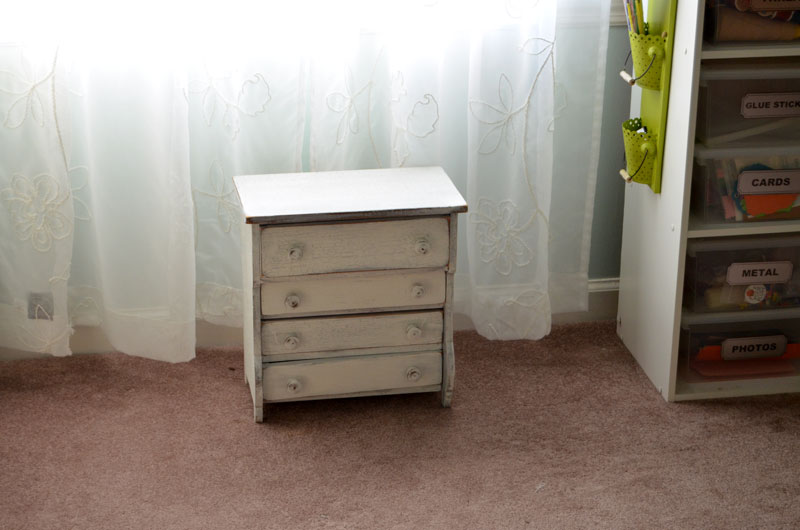 Uhhh. I have no words. Wait. Yes I do. Even as a non-designer I know that the scale is a little off ; )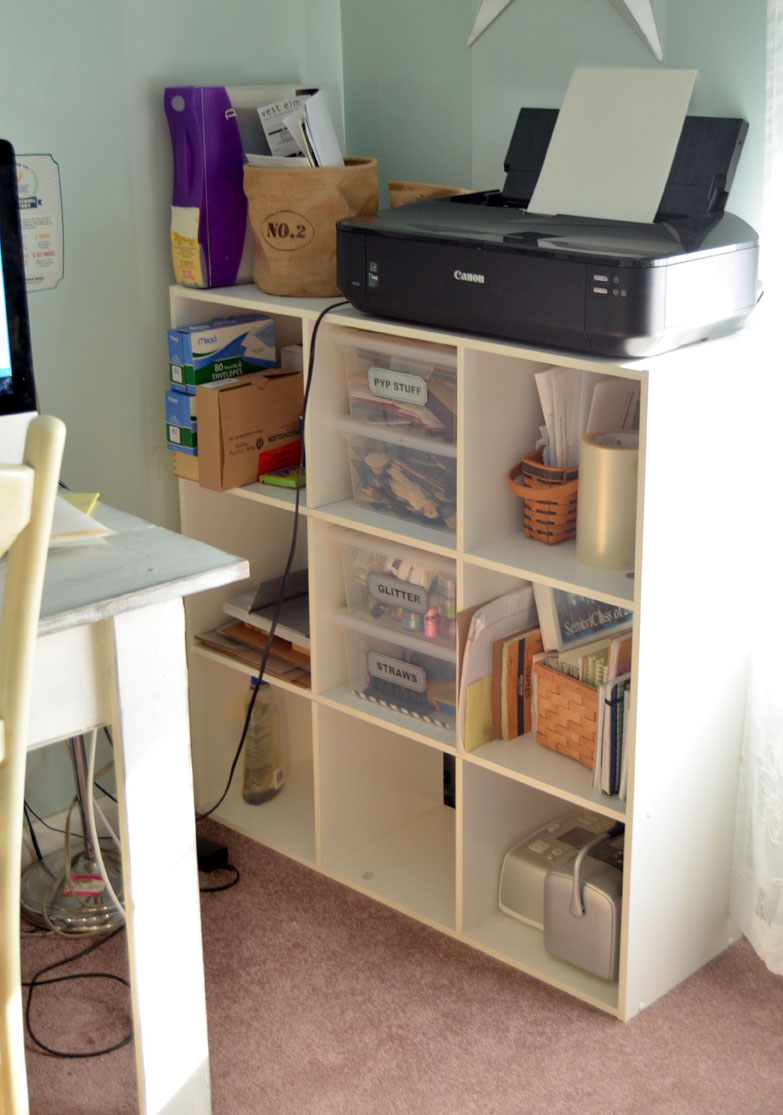 This is the other side of the window.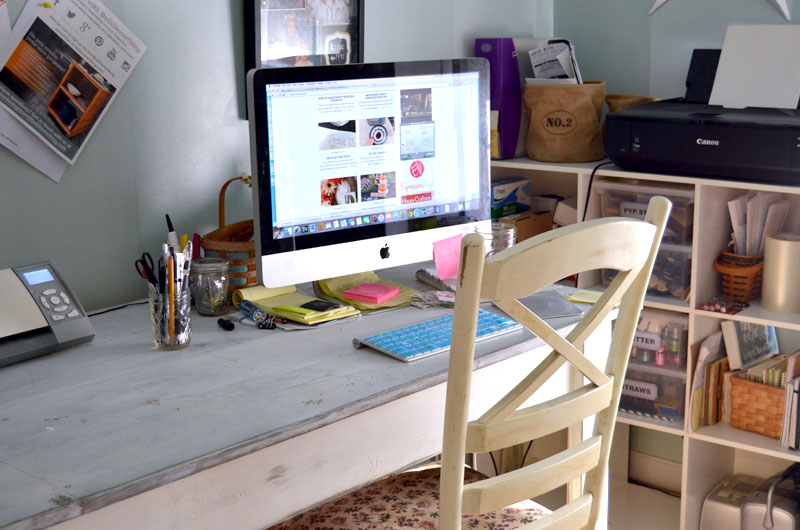 And finally, the last wall.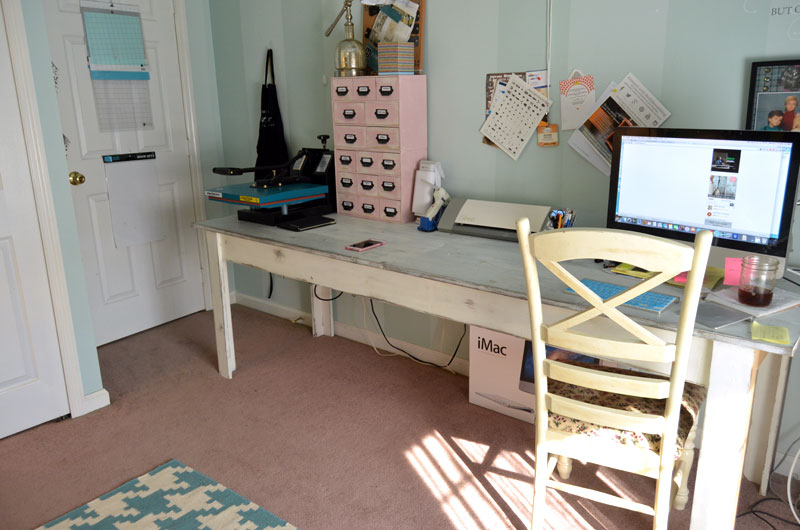 I built the farmhouse table in this room. So it either stays, or it gets taken apart and moved out. I think I want it to stay. Maybe.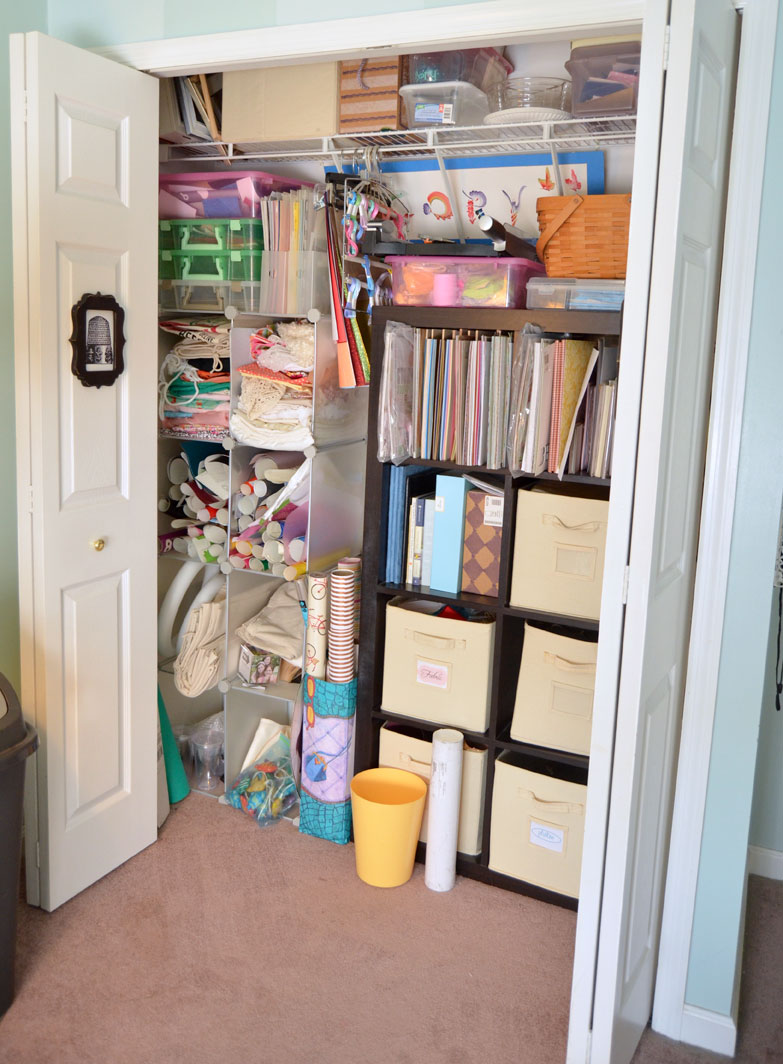 The closet. It obviously needs some work.
So what's the plan? The plan is:  I have no plan!
Actually, I have a few ideas.
The first thing is to get rid of the clouds and the green vertical stripes.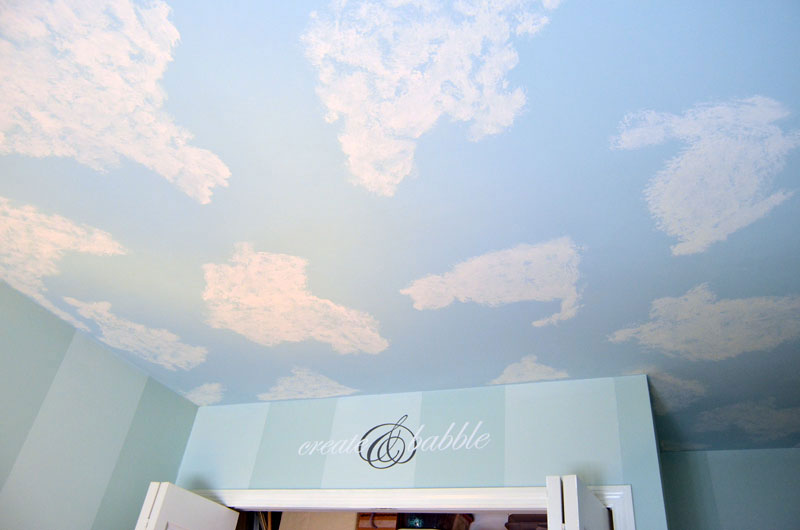 I told you this room used to be a nursery, right?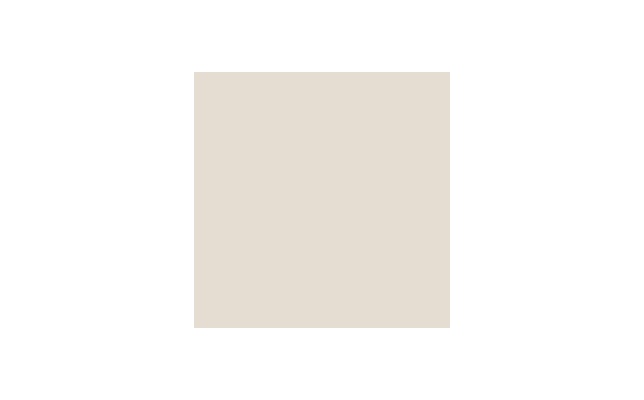 So first things first. Paint. I already chose the paint color. It's HGTV Home Sherwin Williams Accessible Beige.
Now you've seen the entire room. The good, bad, and the ugly! I hope you'll follow along on this remodeling adventure and I'd sure love to hear your suggestions on what you would do with this space.