Want to see a great little easy project that uses up pieces of scrap wood? I hope so! I want to show you how easy it is to make pretty wooden pumpkins.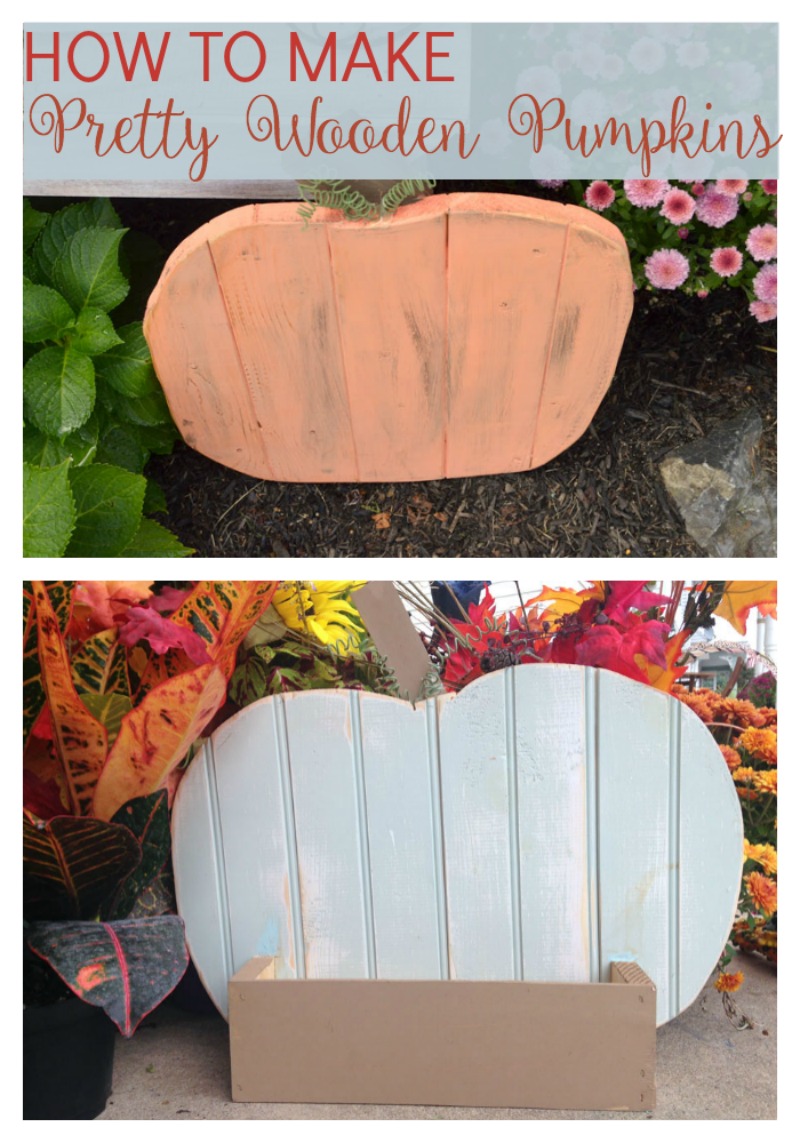 When I found out a few weeks ago that the project being made at the Do-It-Herself workshop  at Home Depot were wooden pumpkins, I was excited to see them.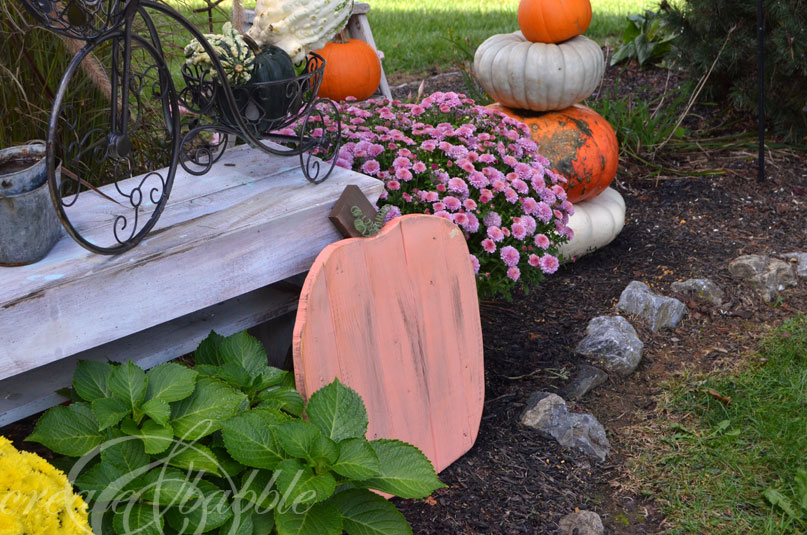 I called my local Home Depot, but unfortunately they were not hosting that workshop. So I snooped around some of my favorite blogs to see what the pumpkins were all about.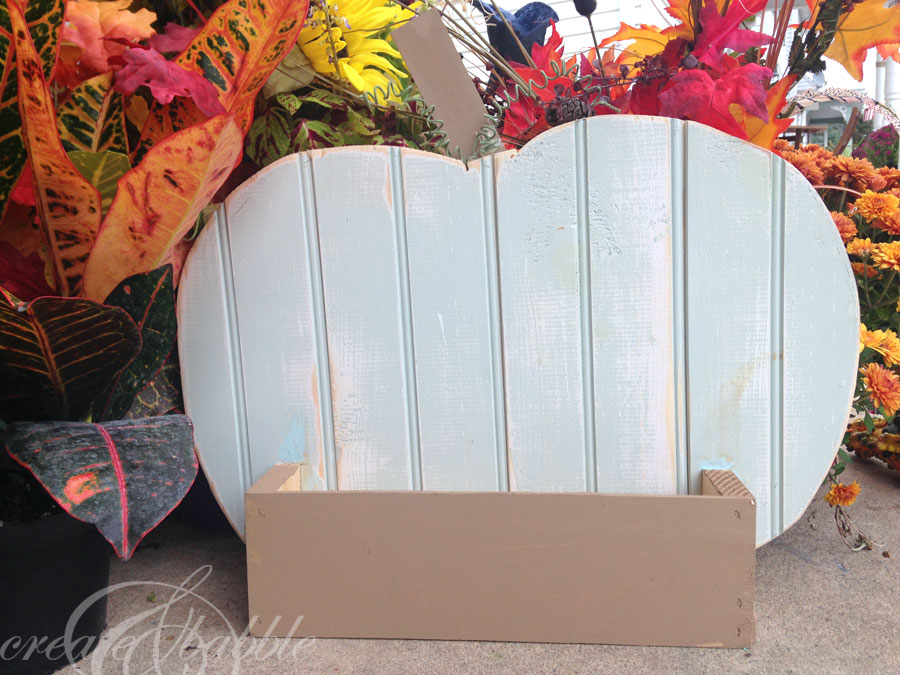 It turns out that they're made pretty much like a lot of the wooden pumpkins found all over the web. So I had to make two and put my own spin on them.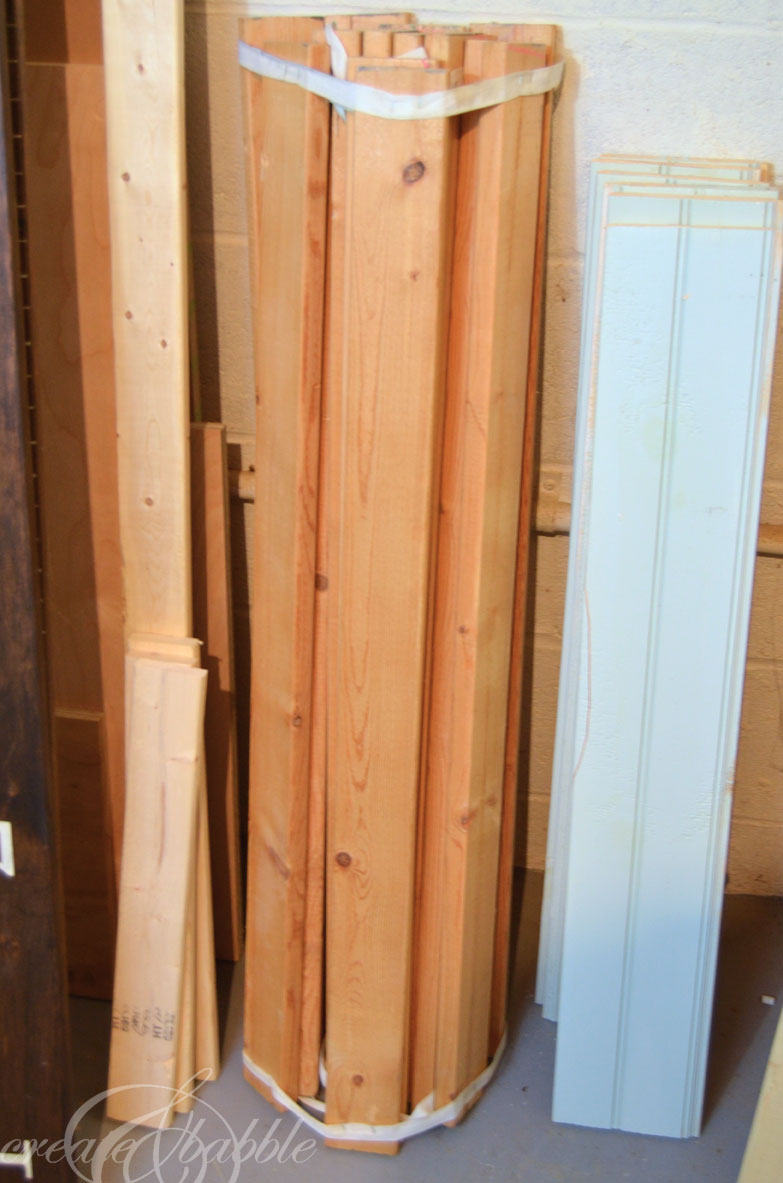 These pumpkins didn't cost me a dime to make since I used scrap wood and paint that I already had. (This post contains affiliate links)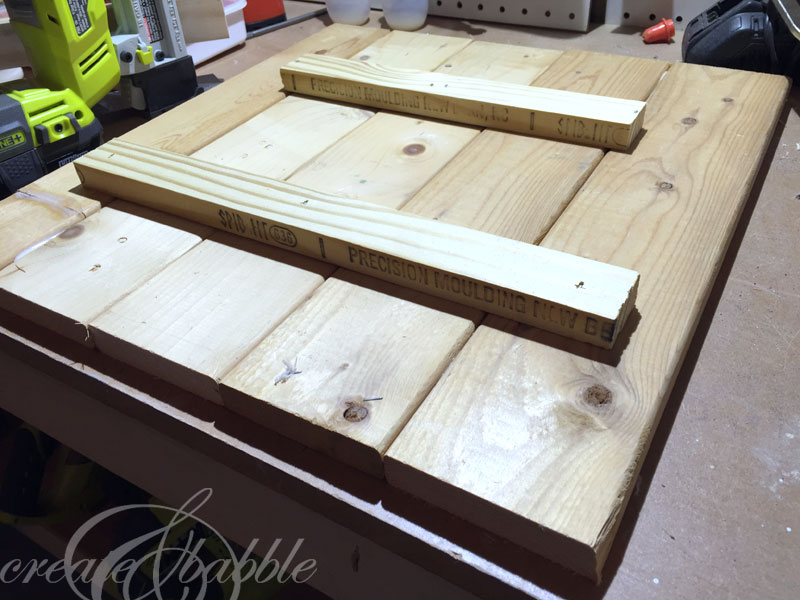 For one of my pumpkins, I simply cut 5 boards 9 (mine are 1 x 3's) to the same length with my miter saw and joined them together with wood glue and a piece of a 1 x 2 nailed on to the back.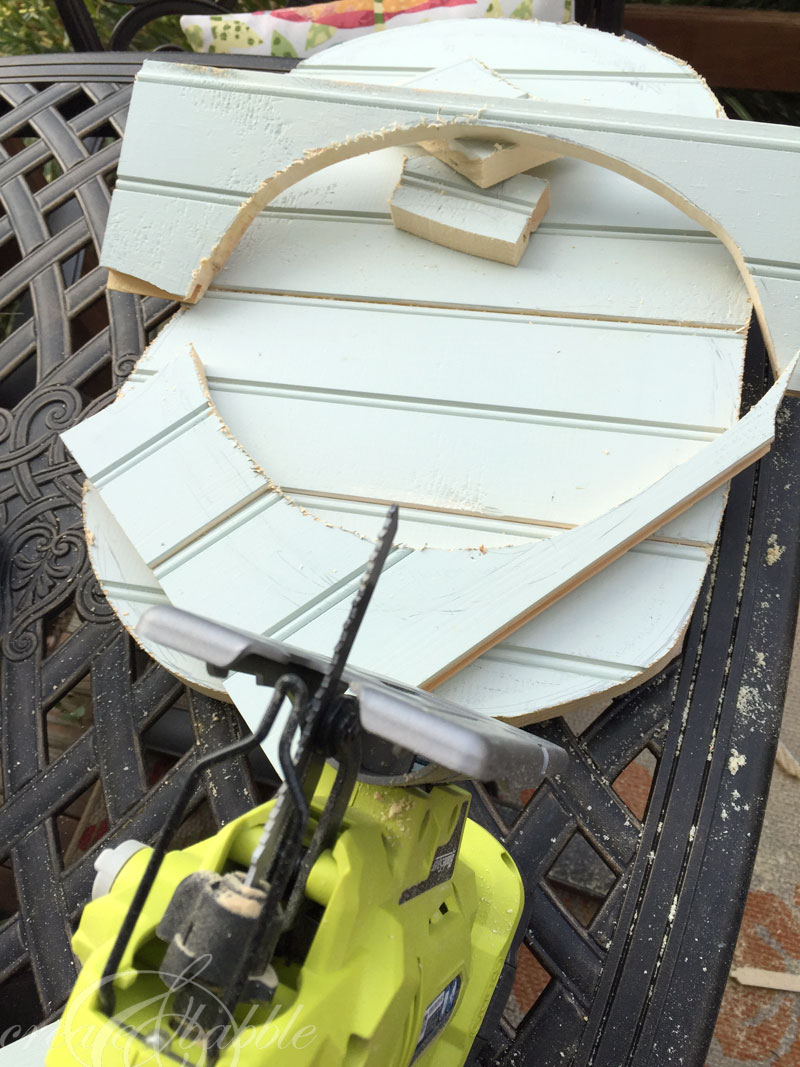 The other pumpkin was made with three leftover tongue and groove panels. I glued and nailed them together the same way.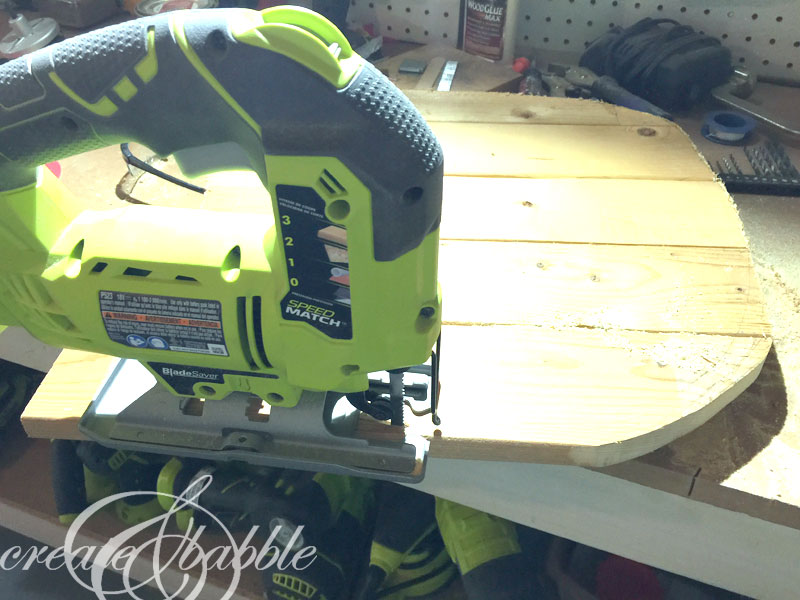 My artistic drawing skills are nil, but I managed to draw a pumpkin shape on each assembled board and used my RYOBI jig saw to cut. Easy peasy.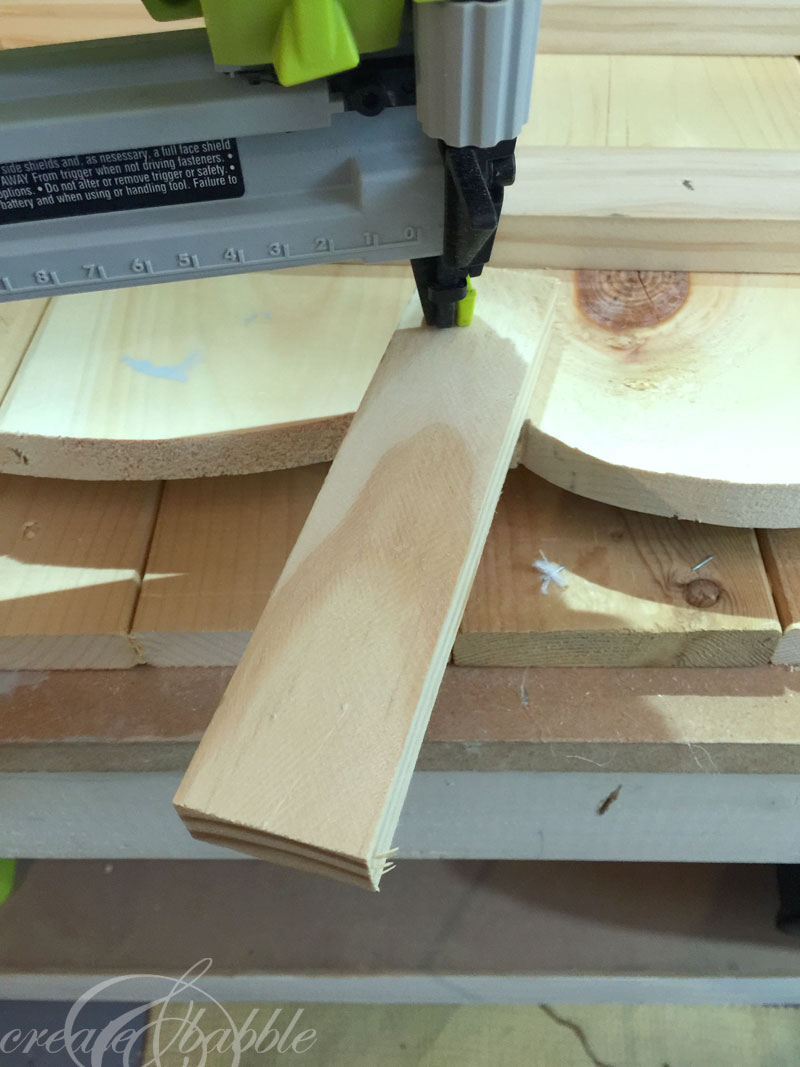 For the stem, I used my RYOBI Airstrike brad nailer to attach a scrap piece of a 1 x 3 at the top.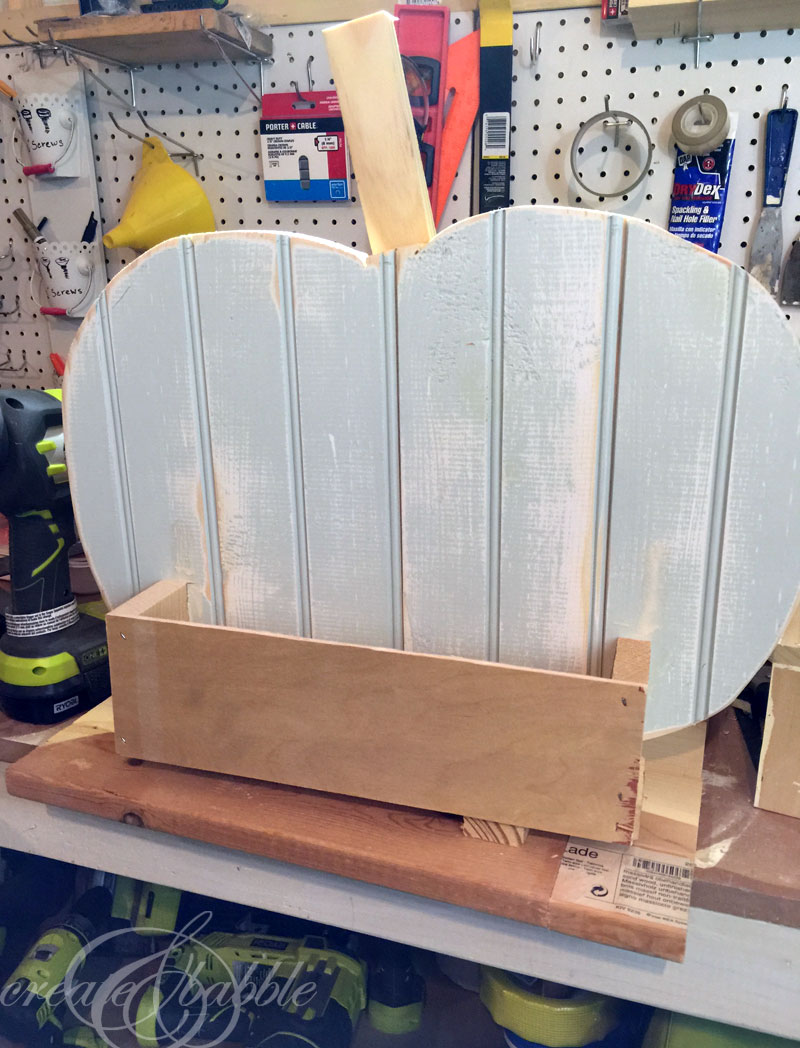 I attached a box to the front of one of the pumpkins like the Home Depot pumpkin. It's a great place to stow the trick or treat candy!

To make the tendrils, I used 22 gauge cloth stem wire and wrapped it around a pencil to curl it.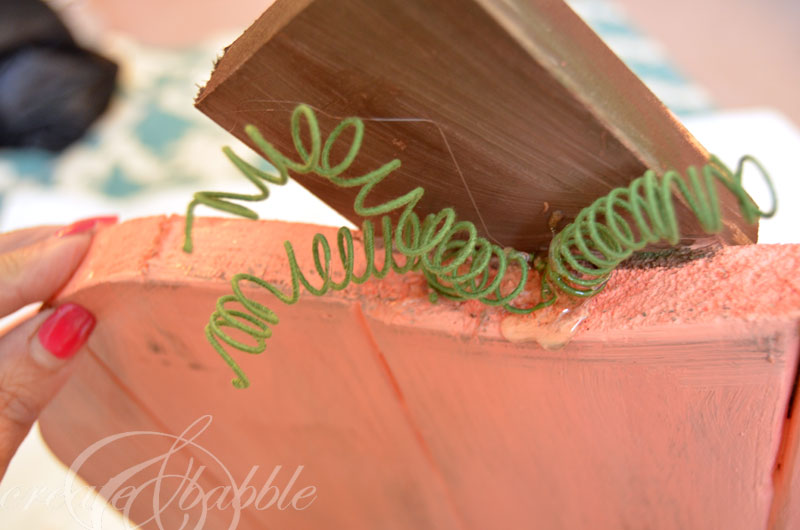 Then I just hot glued the tendrils at the base of the "stem".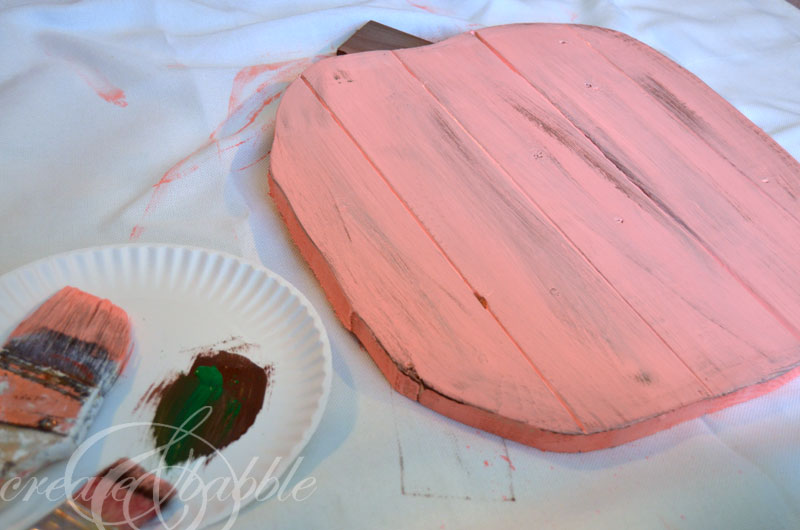 The best part of making these pumpkins is painting them. Get creative and paint them any color you want!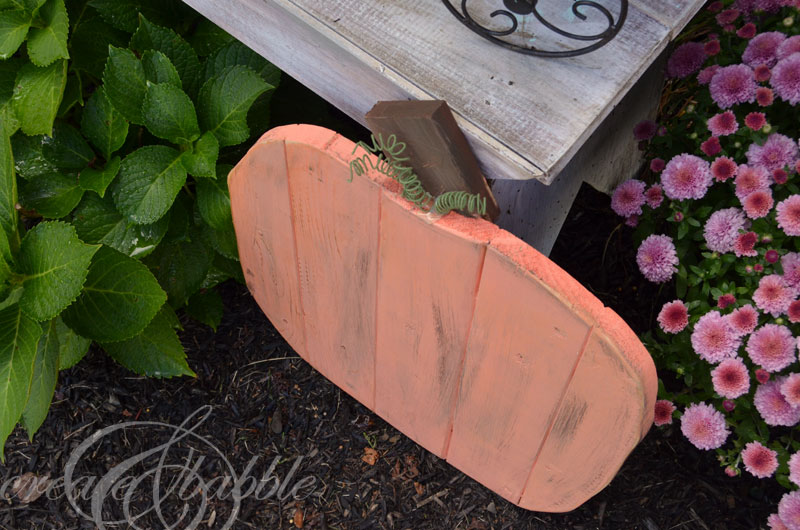 Once mine were dry, I used my orbital sander to smooth them out and distress the paint.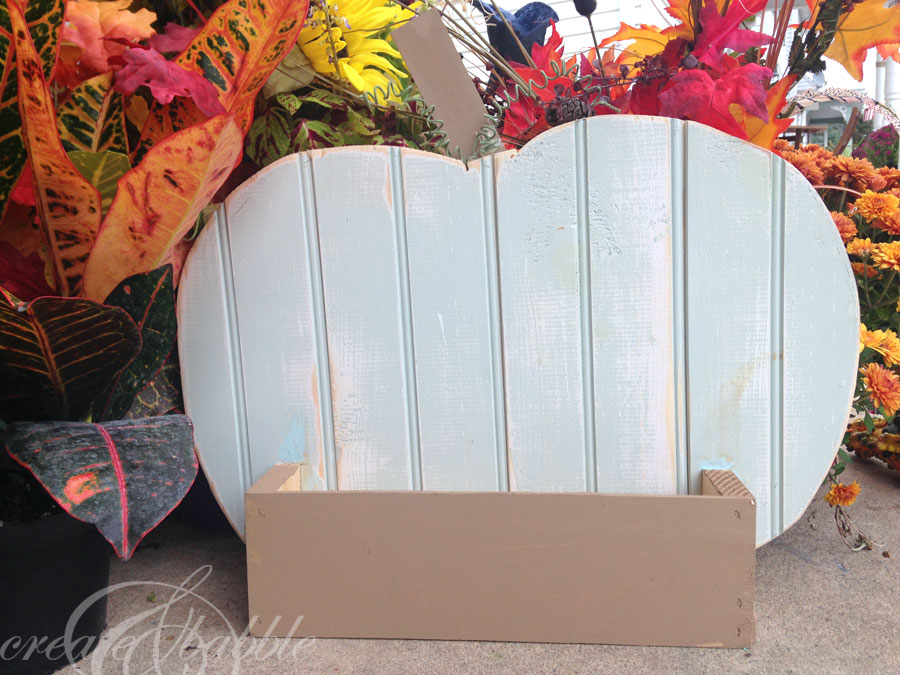 They are so fun and easy to make.
If you like this project, please pin it! Thank you!

Are you on Instagram? Follow me on Instagram and see "behind the scenes", wedding news, and upcoming projects peeks!