We've all seen word art, right? I find myself admiring all of the word art posters, boards, and canvases that I see but I don't ever buy any. Why? Because I know I can make my own for practically nothing. Any time I see some that I like, I grab my iphone and take a picture with plans to make one similar using my Silhouette Cameo. And then the photos stay on my phone and I forget about them. Womp womp. Until now.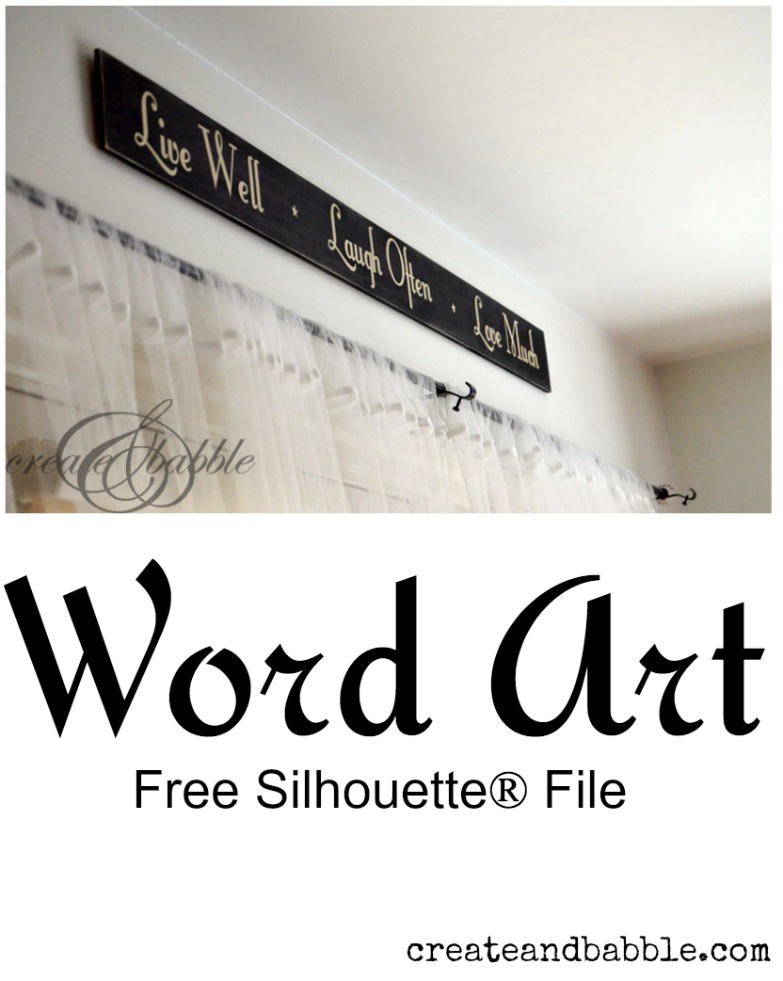 I have had the following photo on my phone for at least a month.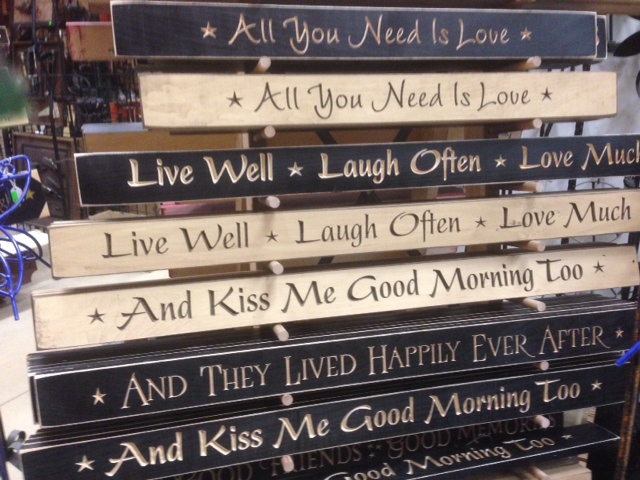 These word art signs were at a store near me and I spotted them on my way to the check out and stopped to take a quick photo. I was originally going to make a stencil and paint the letters on a board.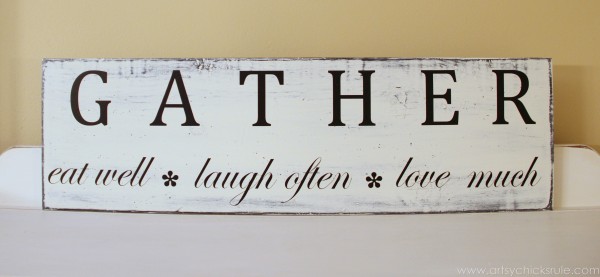 But then I saw what Nancy, from Artsy Chicks Rule made. A word art sign using vinyl. Isn't that pretty! Perfect for the kitchen! If you've never been to Artsy Chicks Rule, I urge you to go visit. She is super talented at re-inventing thrifty finds.
Well, since I seem to have amassed quite the stash of vinyl it was a no-brainer!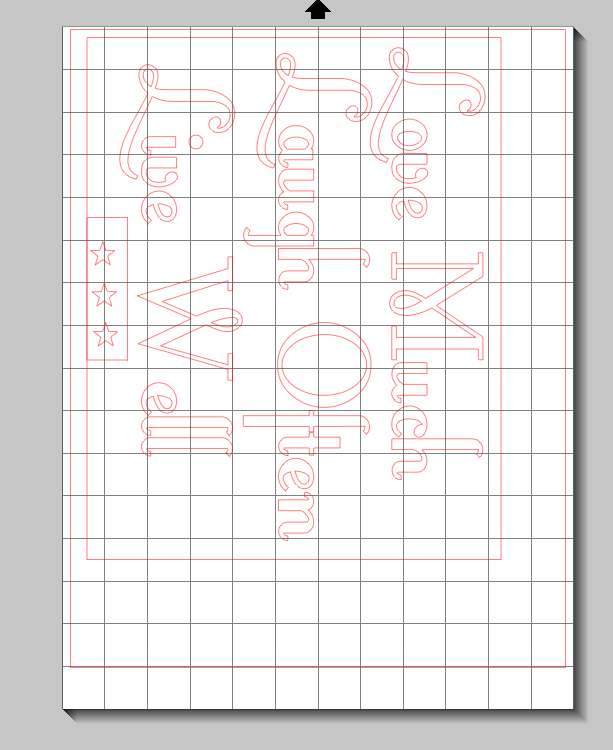 I used a font called FontleroyBrown and designed my word art to fit on the piece of wood that I had. The letters are about 3″ high. One trick I learned when working with vinyl is to draw rectangles around the shapes or words to make weeding easier.
If you would like to make your own word art like mine, feel free to download the Legacy version of the cut file here or if you use Version 3, use this one. (for personal use only)
Using transfer tape, I removed the words from the vinyl backing and placed them on my board that I painted black with acrylic craft paint.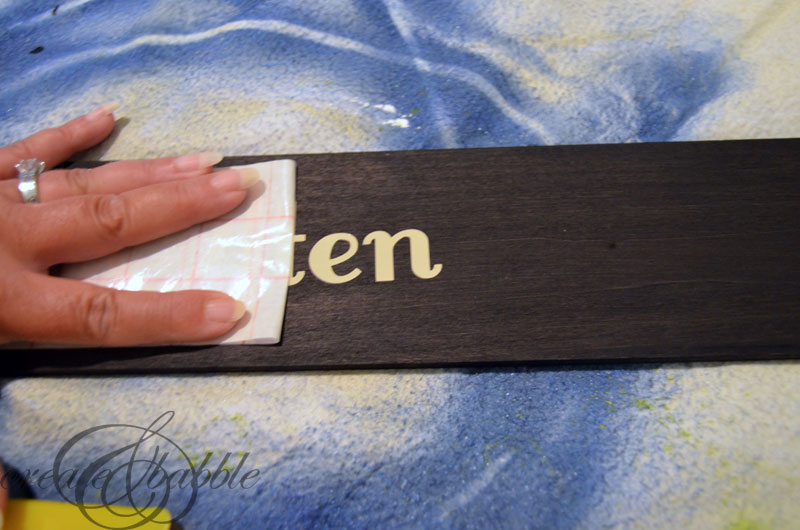 The I slowly removed the transfer paper. It is so easy and fast!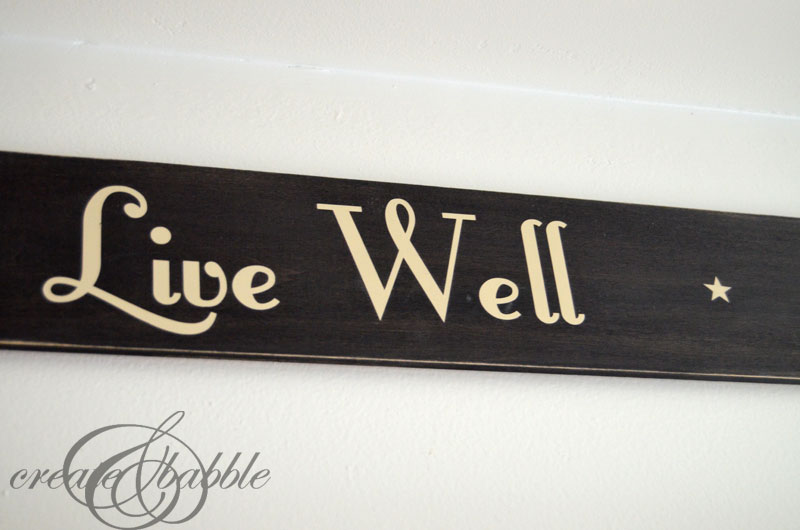 I lightly sanded the edges of the board. This little project only took about 15 minutes to make. Can't beat that!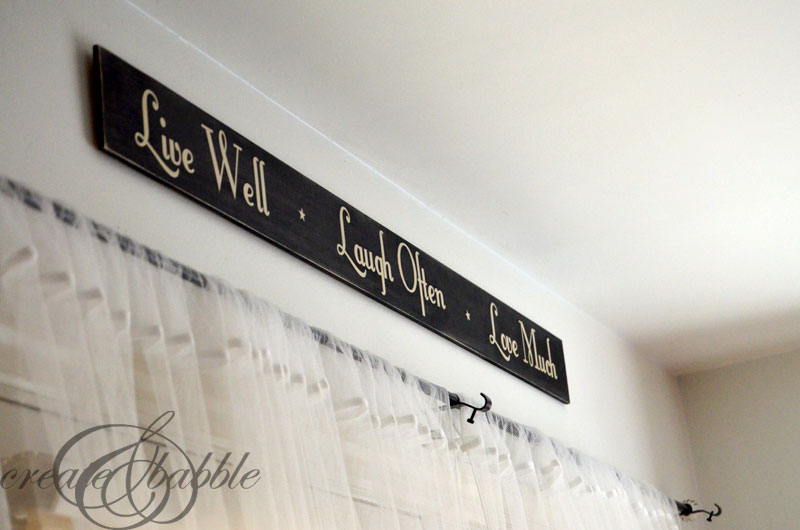 I hung it above the patio doors in my living room using Command strips and love how it looks there. It's a nice reminder to anyone walking out that door.
1dfee79478349d093aa9d8f52604a4a7f3784c6101a742e3d0