As I was running back and forth between my craft room/office and my bedroom (where my ironing board is located) a million times, I thought "boy wouldn't it be nice if there was room in my craft room/office for the ironing board. I wouldn't have to keep getting up from my sewing machine and running across the hall every few minutes to do a few seconds of pressing during the sewing process. But there is no room in here for a full size ironing board. BUT there is room for a small DIY IRONING TABLE!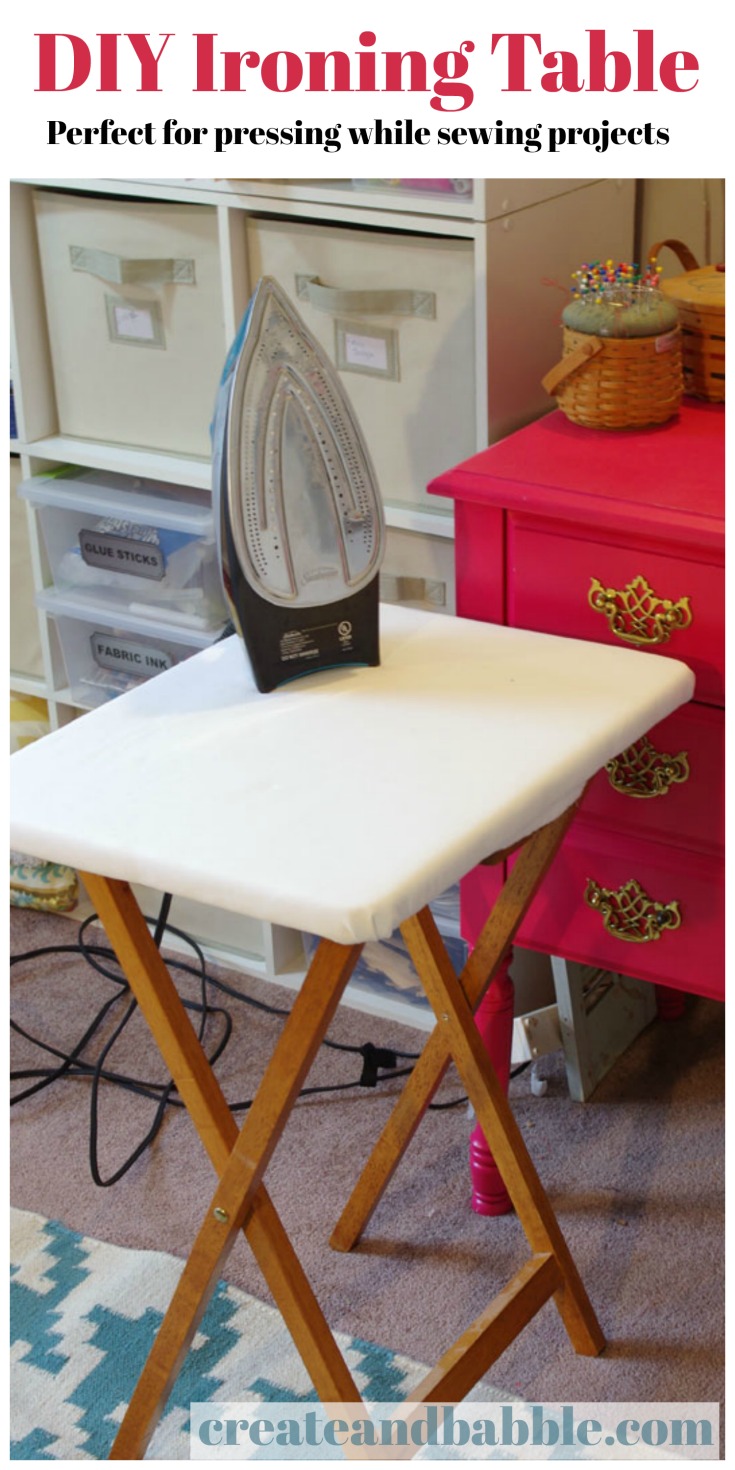 I first thought of this idea when I was making the
dresden plate quilt square
. I was using my
dining room table
as my work space and since I didn't want to haul the ironing board downstairs, I improvised and laid down a stack of old baby receiving blankets on one end of the table and used that as my pressing station. I remember thinking that this would a good solution for me while sewing:
having a small pressing station right next to my sewing machine
. I then thought of the old set of wooden folding tv trays in the basement – the perfect size! I could make one of those trays into a small, portable pressing station to keep right next to my sewing machine. No more need to get up and run across the hall to my ironing board any more! What a time saver!
Anyone who sews could probably use one of these in their sewing space!
Here is how to make a small DIY ironing table: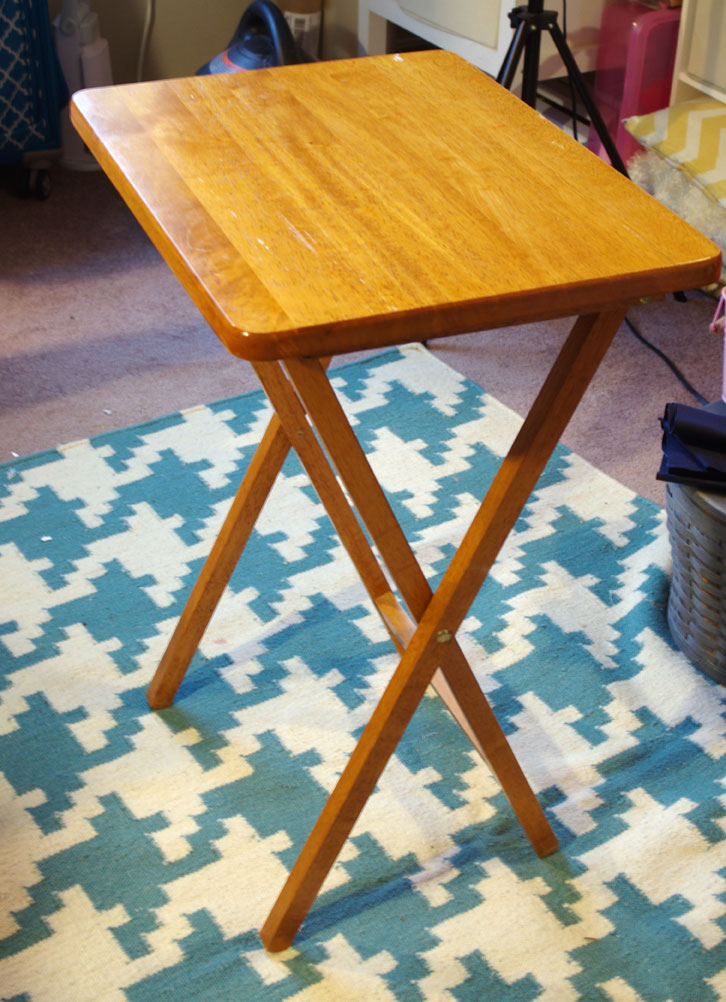 Step One – Find a folding table/TV tray
Maybe there are some in your basement too ; )  If not, keep an eye out for one at yard sales and flea markets.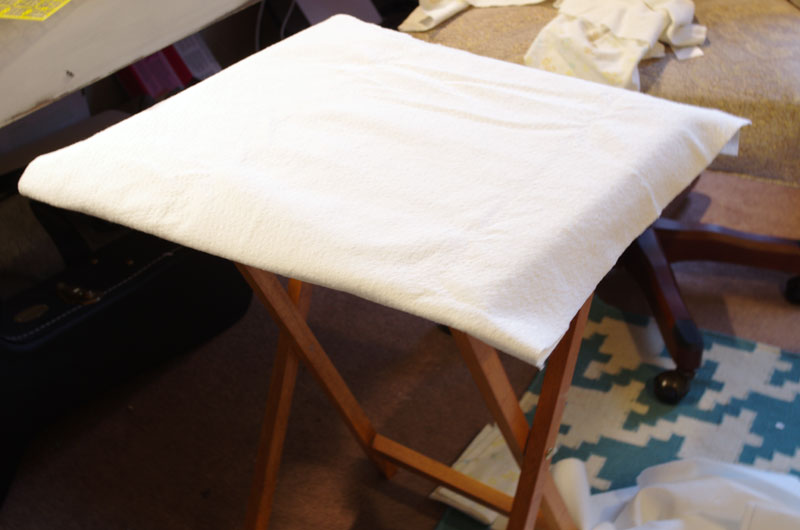 Step Two – Cut two layers of cotton batting and one layer of cotton fabric for cover slightly larger than table top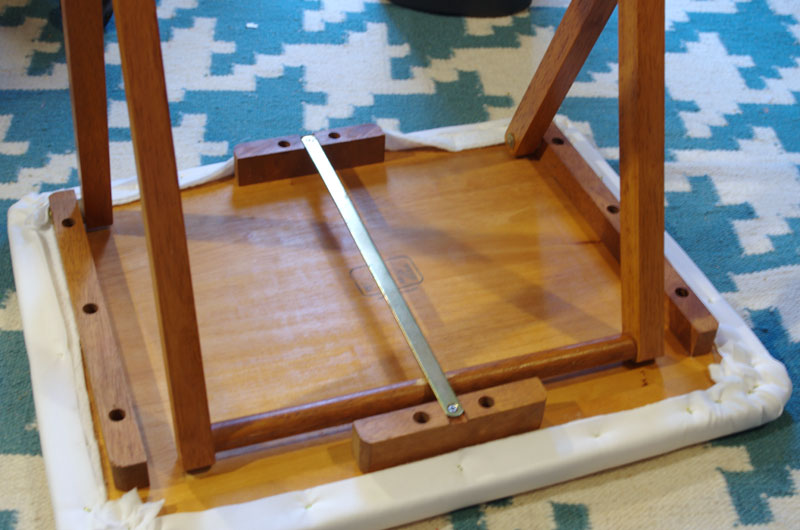 Step Three – On floor layer cover fabric, batting layers, and then upside down table. Staple fabric and batting layers to underside of table top
I used my narrow crown stapler from RYOBI to attach the fabric and batting layers to the table top.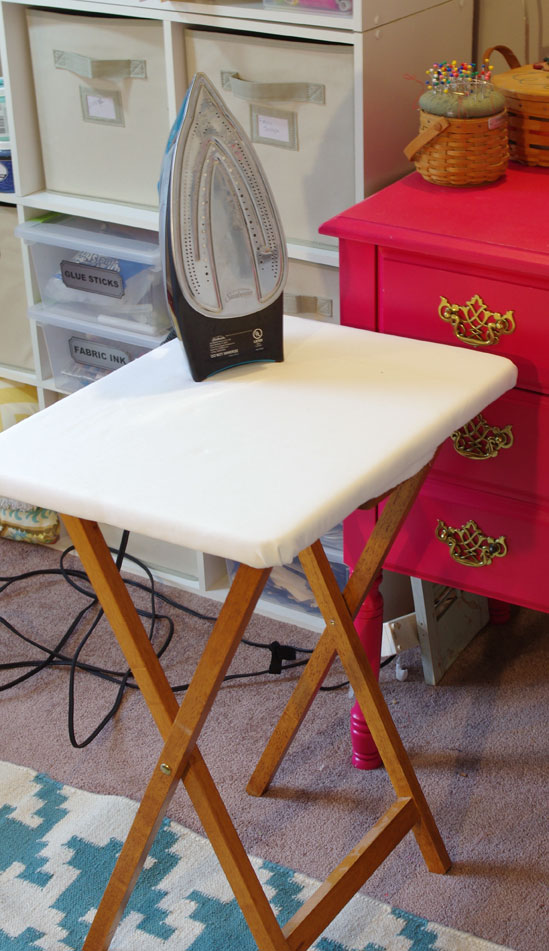 It is soooo convenient to have a pressing station right next to the sewing machine cabinet! I wish I had thought of this years ago!!!!