This kayak and SUP storage rack is a great example of "necessity is the mother of invention". A huge thank you to Kreg / Buildsomething for sponsoring today's post.
Stand-up paddle boarding has taken over as our favorite summer activity with kayaking and bicycle riding close behind! These activities also mean finding a place to store these big "toys". Well we live in townhouse. A townhouse without a garage. We do have a basement but there's no outside entrance to it, so picture us lugging boards, bikes, and kayaks through the family room and down a staircase. Not fun at all.
It was time to find another place to store these things. We found a small garage to rent just a couple of miles away. In order to maximize the space in the garage I built a kayak/SUP rack. It's a very basic build – a great beginner project. And if you haven't tried pocket hole joinery and have been wanting to try it – this is a perfect project for you.

I used my Kreg Jig K4 Pocket Hole System to drill the pocket holes.
The complete step-by-step instructions on how to build this simple kayak and SUP storage rack are available over on buildsomething.com. BuildSomething is Kreg's DIY project plan site where you'll find lots of building projects with free plans!
You can easily see why I needed to build a rack!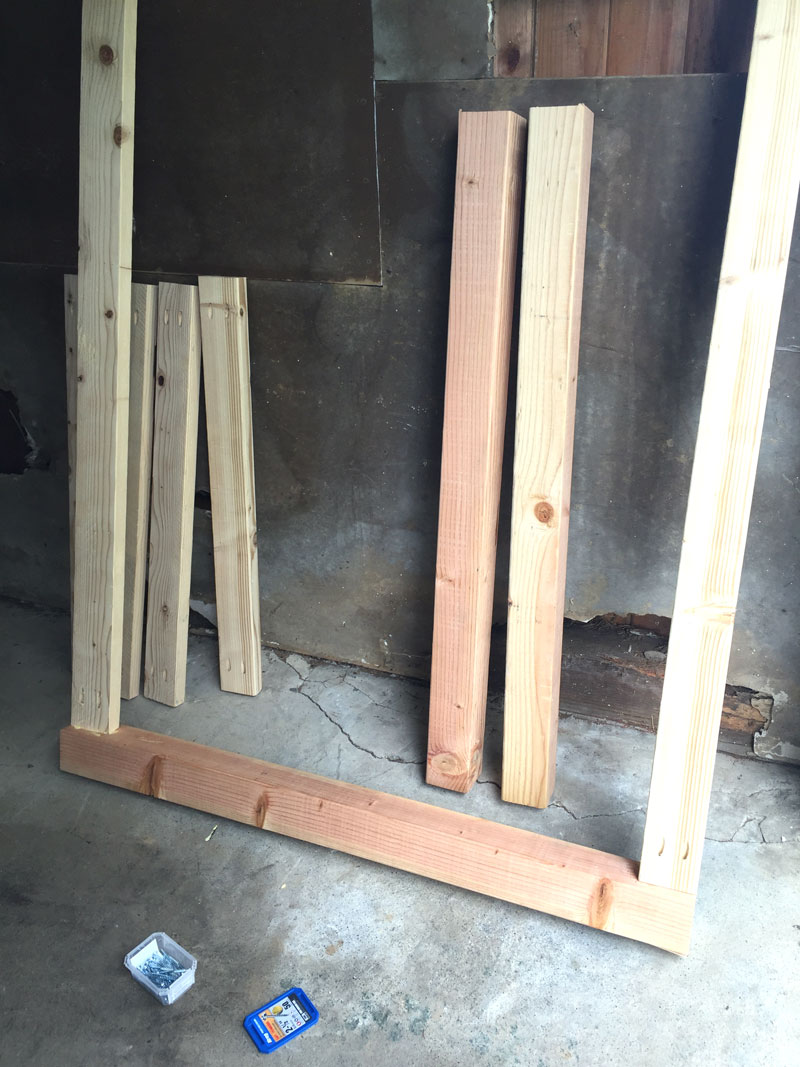 I cut and drilled all of the pieces for the rack in basement and waited to put it all together in the garage.
Adding the hooks at the end was a last-minute decision. And a good idea!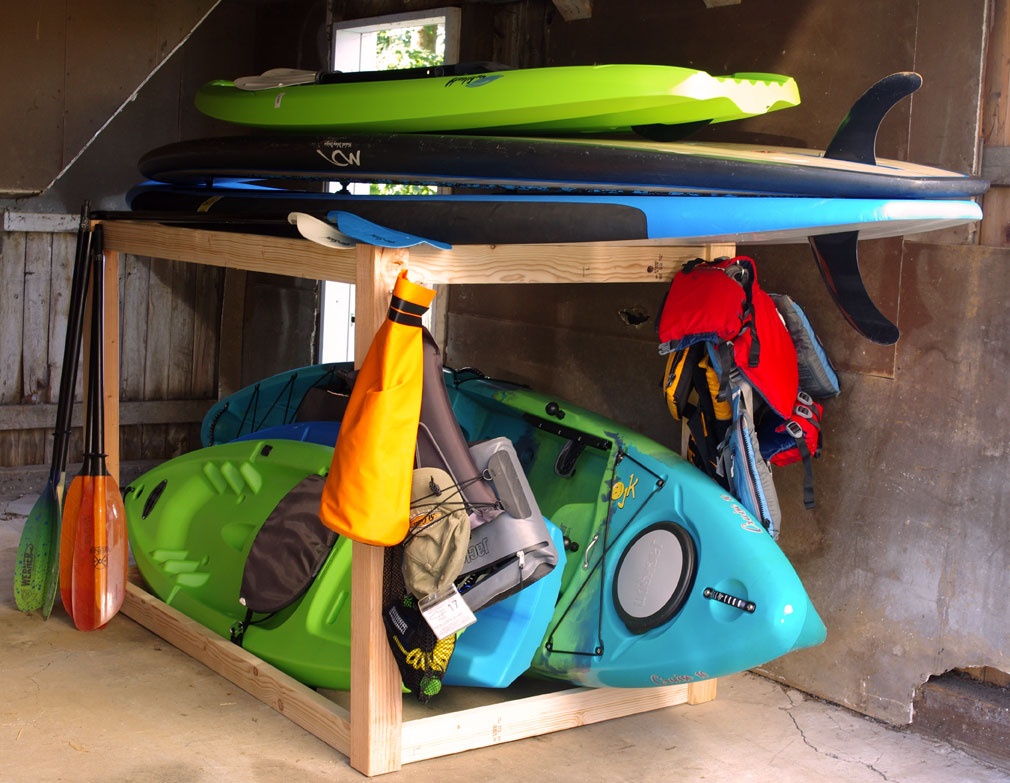 What are your favorite summer activities? Have you tried paddle boarding? Tell me in the comment section below.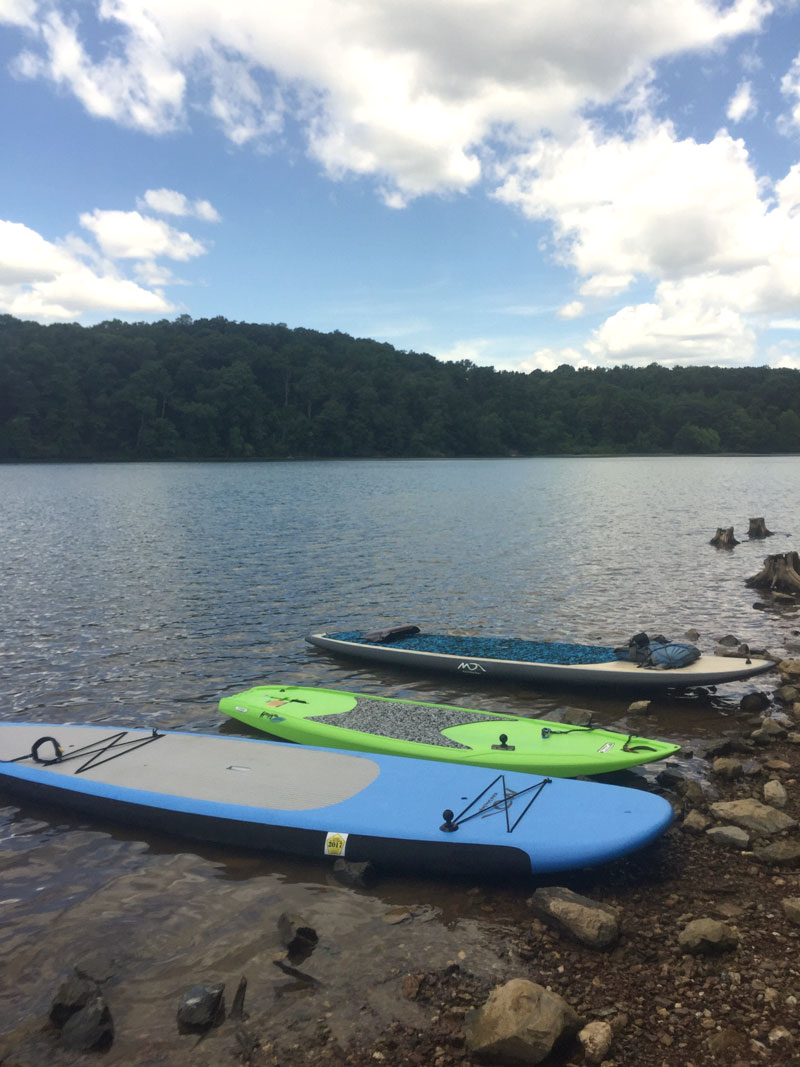 Stand-up paddle boarding looks a lot harder than it actually is. If I can do it you can too! My favorite local place to paddle is on this calm and peaceful lake in York, Pennsylvania.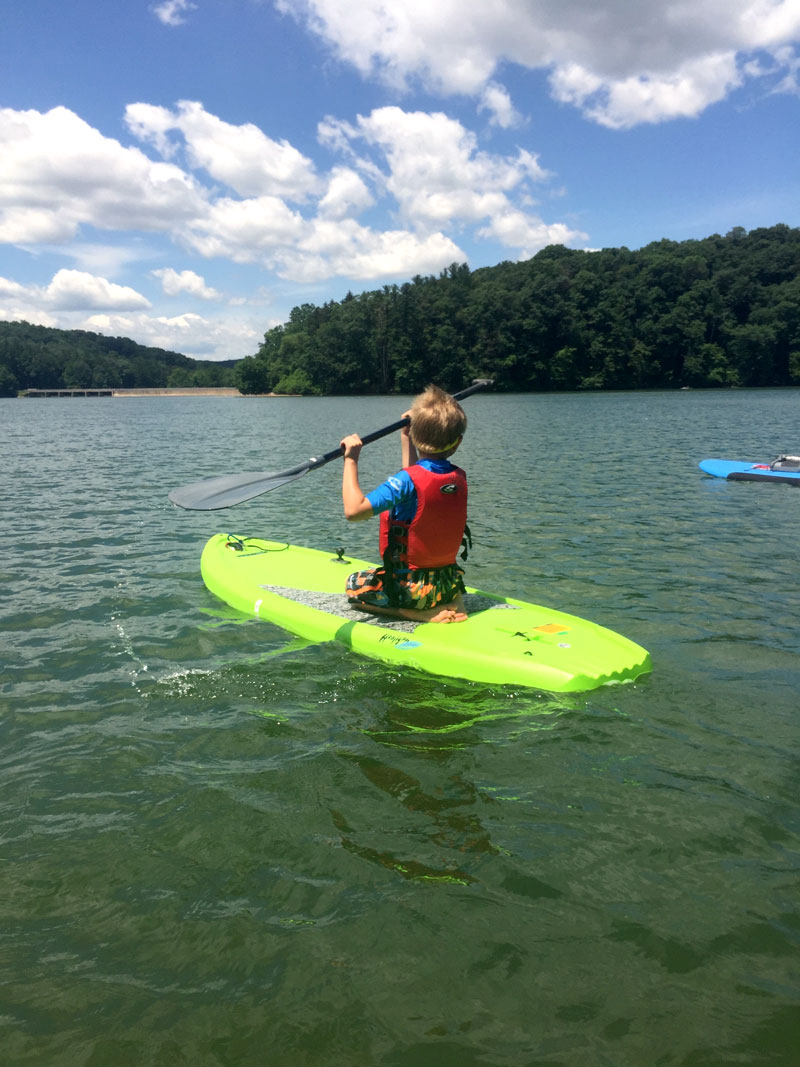 Even my 9 year old grandson loves it!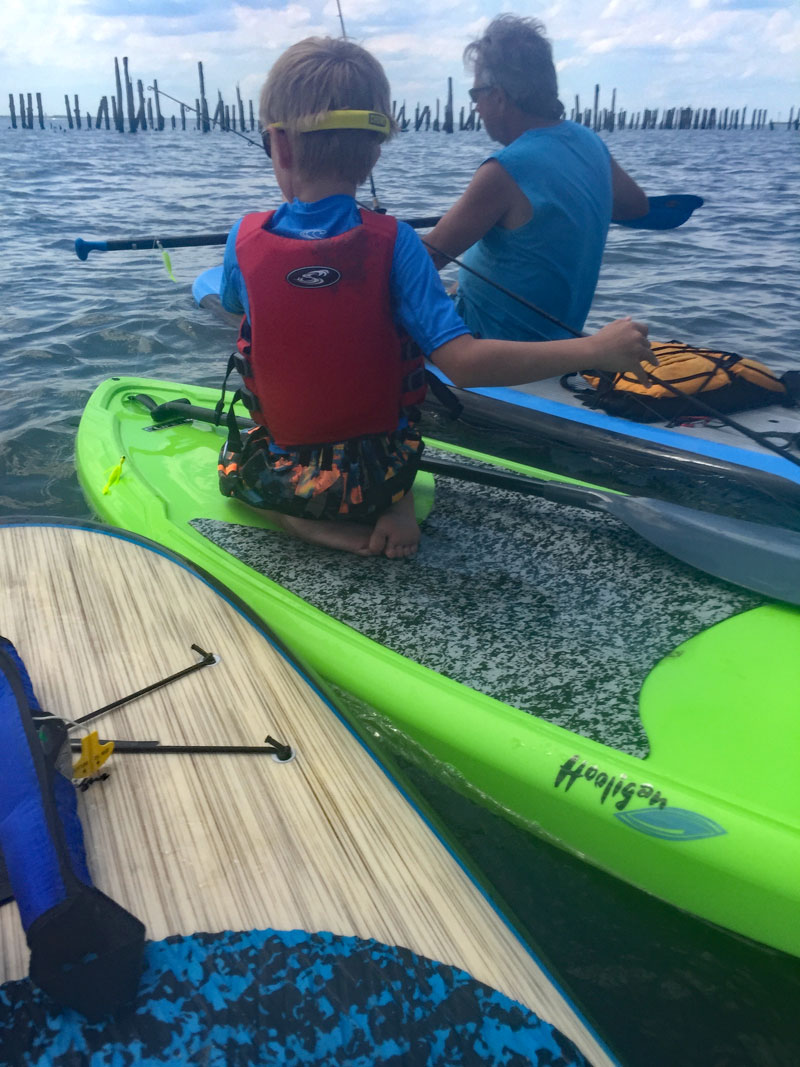 We just got back from a mini vacay. We spent a day on the Delaware Bay in Lewes, Delaware. Yes you can fish from a paddle board!
If you're wondering what paddle boarding is like, here's a short video that I took with my iPhone while I was paddling. (My phone was in one of those waterproof pouches that was hanging around my neck.)