I believe I am finally done decorating for Christmas. I wanted to get done early so I could sit back, relax, and enjoy the season. Ha! Sit back??? Relax?? What's that???  Who am I kidding? I'm a craft/DIY blogger – this is my busiest time of the year. There's no sitting back and relaxing!!! It's go go go and I love every minute of it.
The last Christmas "build" project that I had wanted to make was a salvaged wood Christmas Stocking shelf for a bare wall in my family room.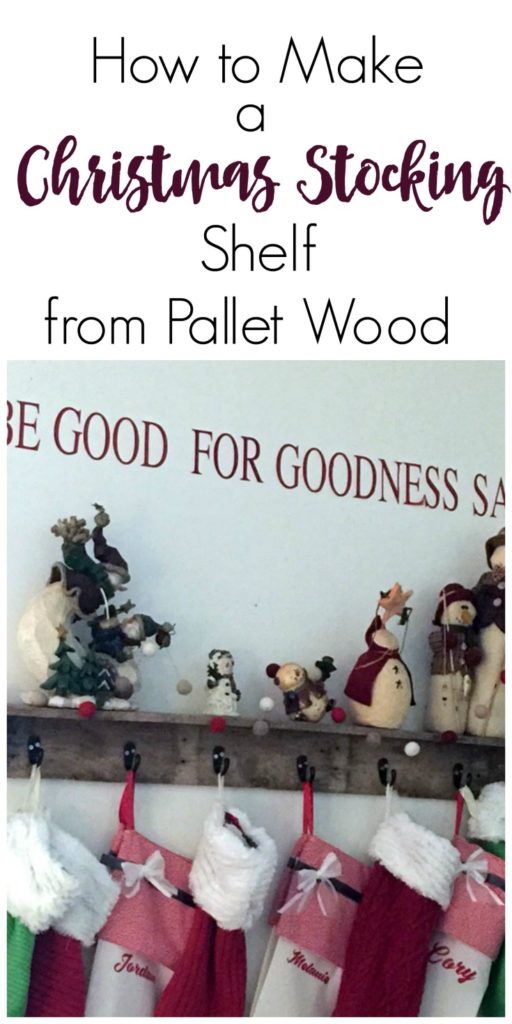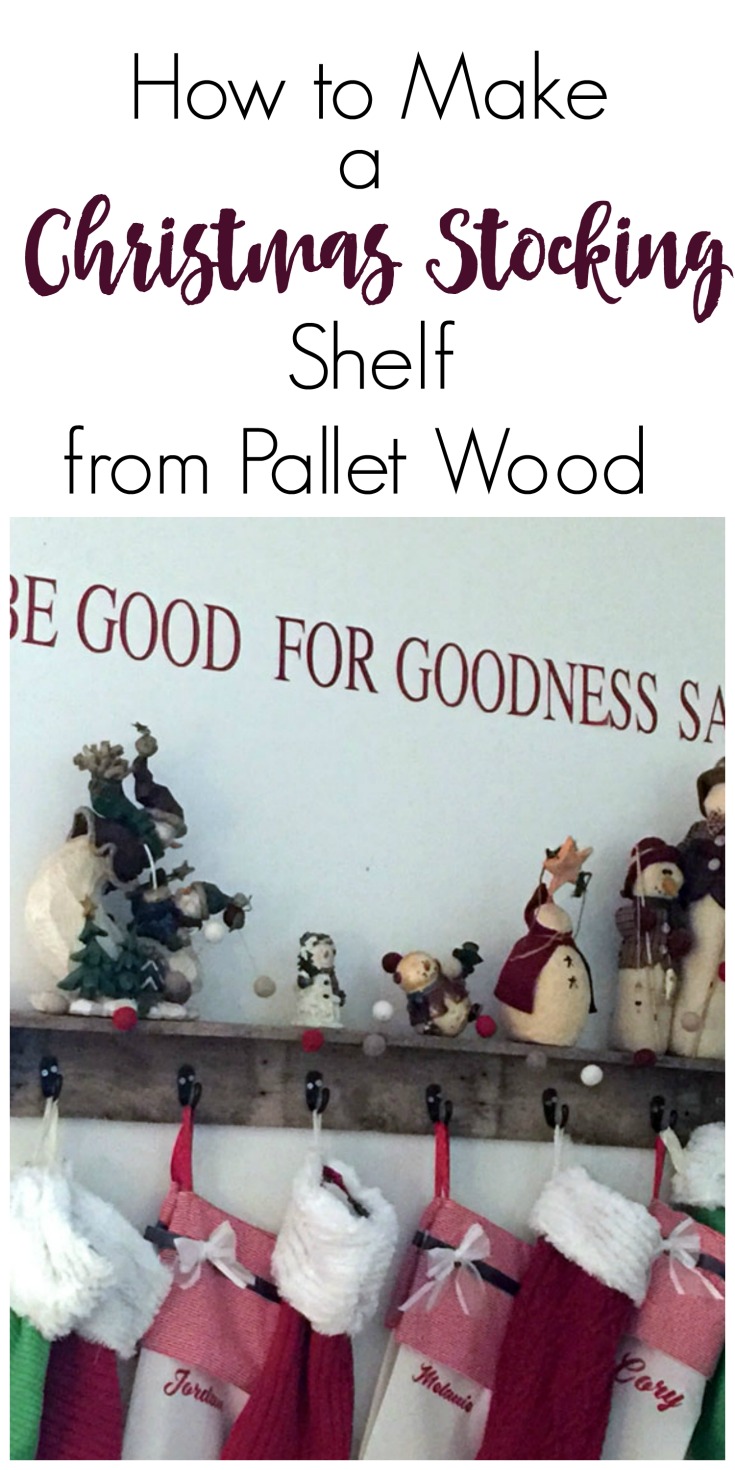 I used some of the pallet wood that I've been hoarding storing in my basement. Since I don't have a fireplace and the mantel shelf that I had for years broke, a stocking shelf was needed.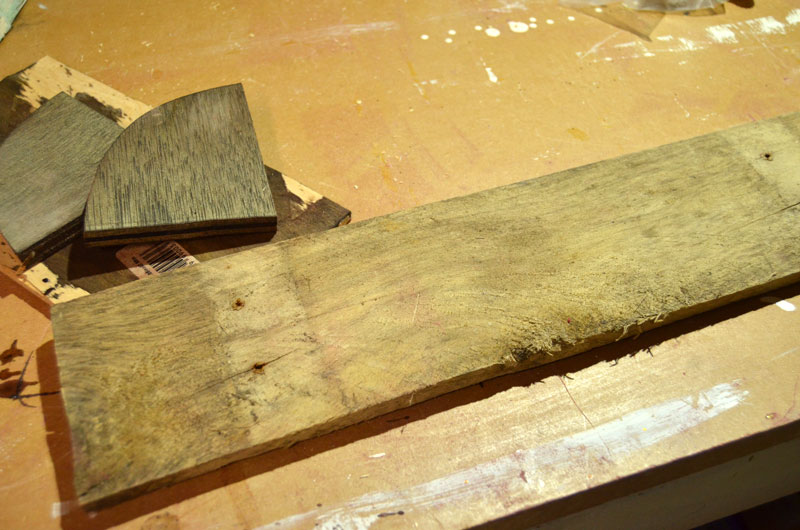 Let me show you how I made it. It was a super easy build.
I grabbed two pieces of the pallet wood that were the same length. I put them together in an "L" shape and secured with wood glue and brad nails.
Next I needed two braces to keep the shelf together. I cut two pie-shaped pieces out of some newer wood that I had leftover from other projects. I used my band saw to cut them. (To make the braces look old to match the pallet wood, I brushed on some of that homemade stain that I used on those pallet wood shadow boxes.)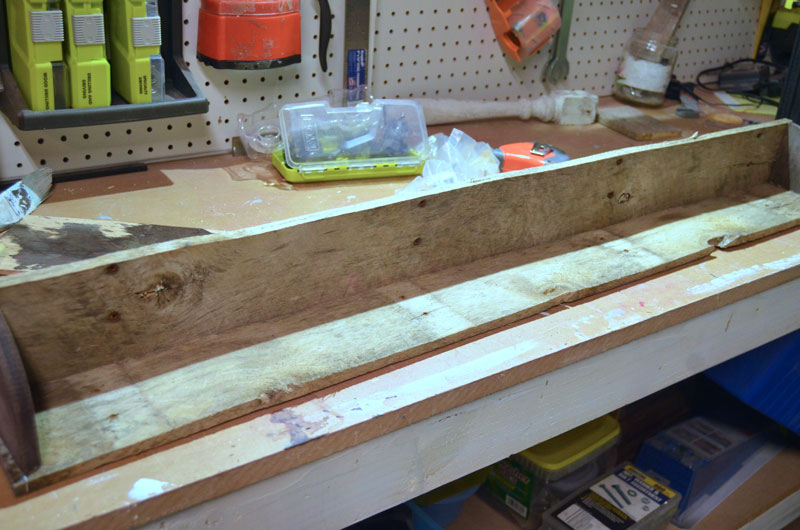 Okay, next I needed to make a decision. Knobs or hooks?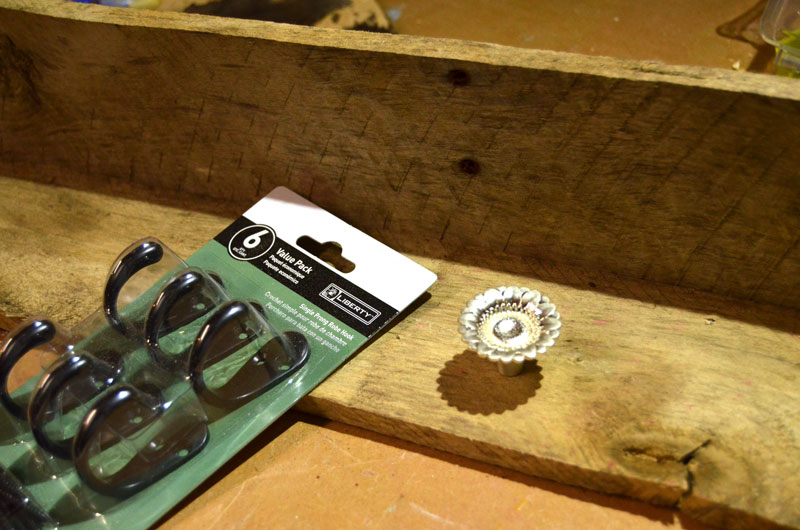 Hooks won, but I really liked how the silver/pewter of the knobs looked against the salvaged wood, but I went with the black hooks instead.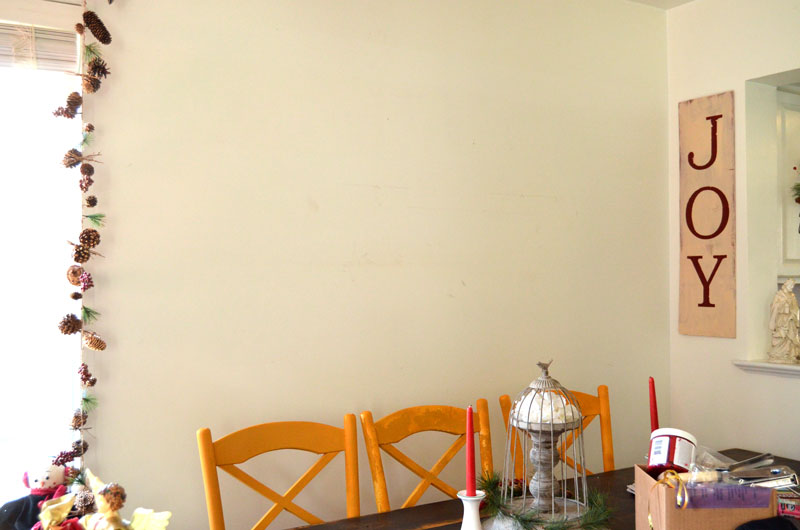 So this big blank wall is blank no more!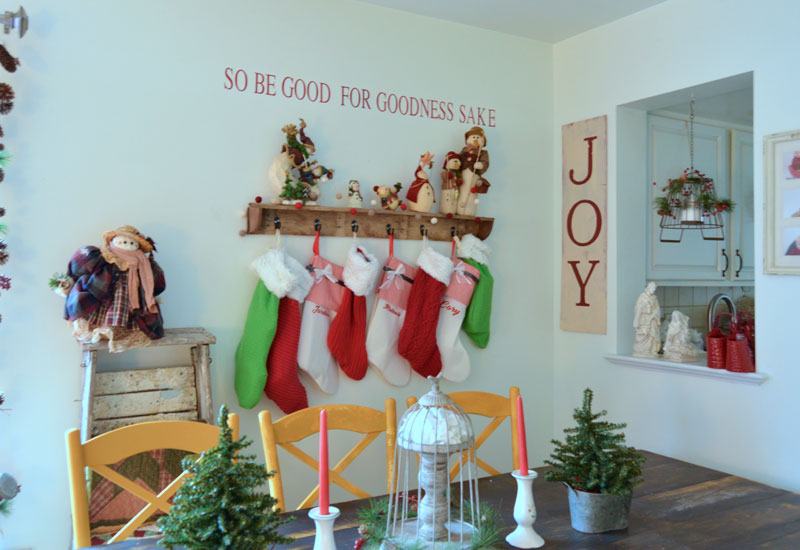 That shelf filled up quickly with Christmas stockings and my collection of snowmen.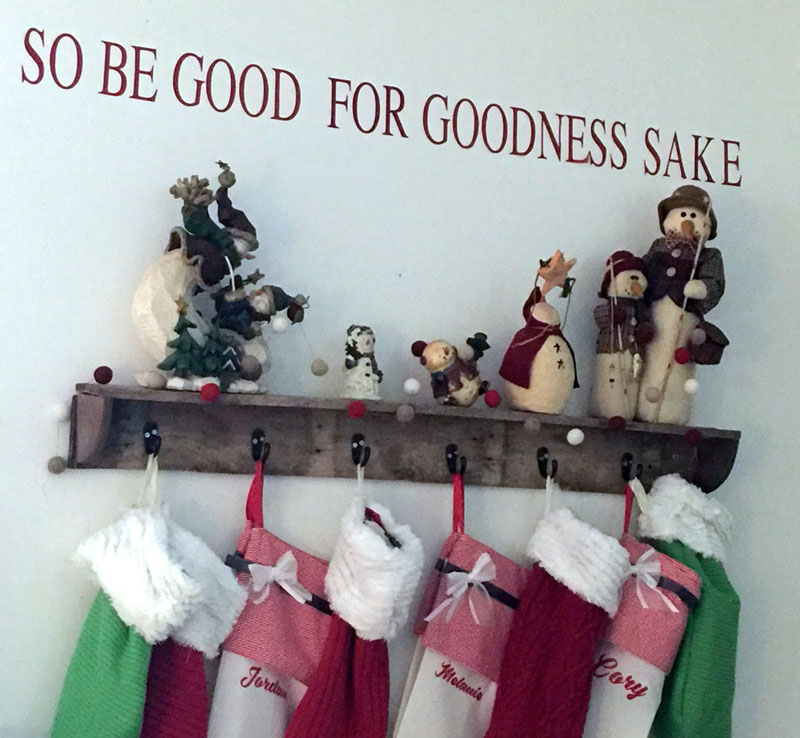 How do you like it???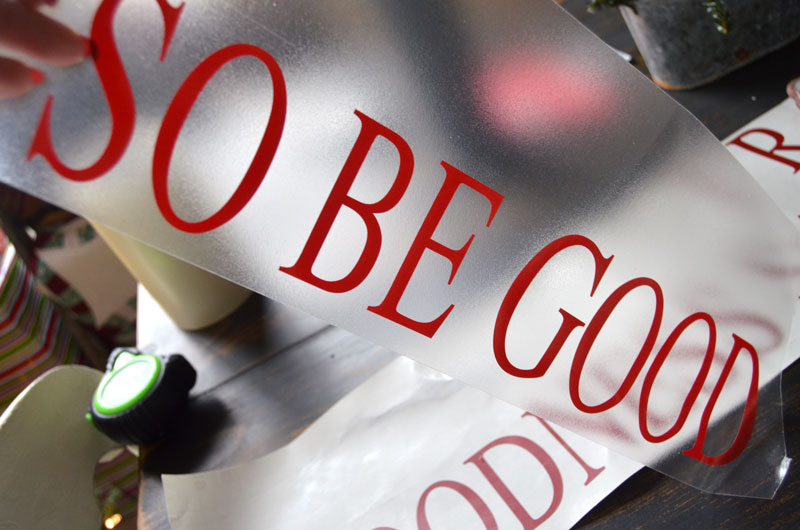 I cut the words from that famous song out of red vinyl using my new Silhouette Cameo 3.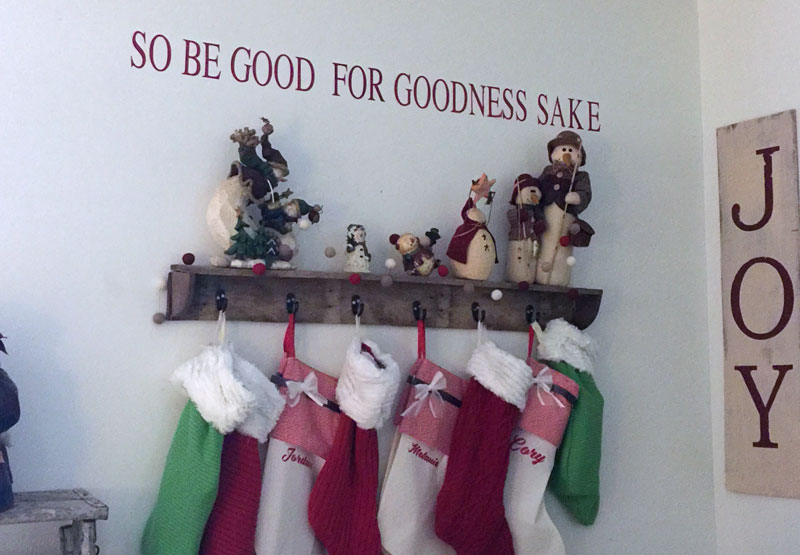 I think the words are the perfect finishing touch!
As I said, this was my last Christmas "build" project to make. However. It IS only the 8th of December. I still have time . . .  hmmm. : ) what to make???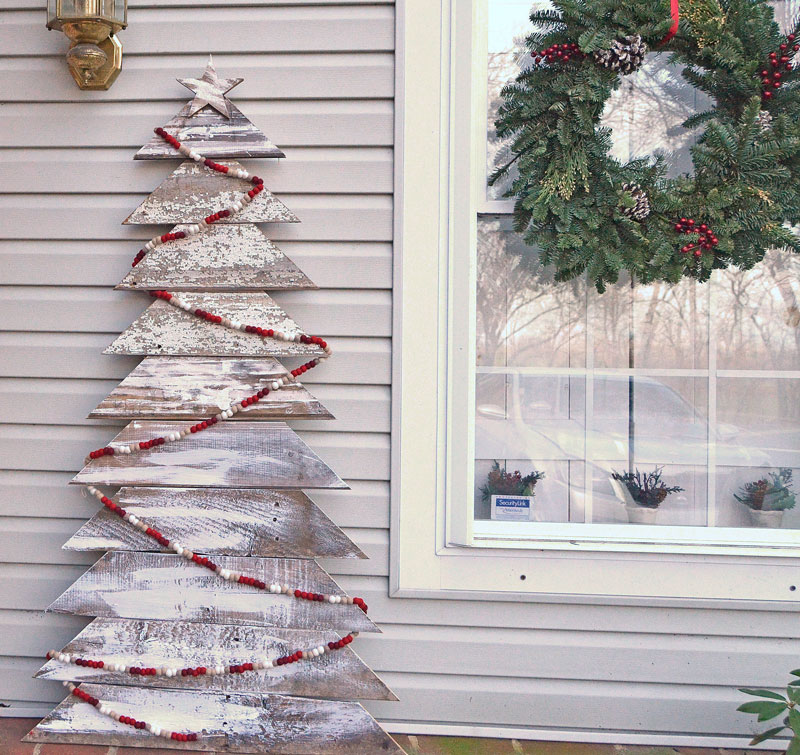 Did you see my pallet Christmas tree that I posted on Monday? If not, it's right here!
AND did you hear that I'm giving away $300 worth of RYOBI Power tools???
Yes, enter here: