Today is the FIFTH Day of the 12 Days of Christmas Blog Hop and the theme today is Dollar Store Crafts. Everyone loves this topic! In fact I just posted a dollar store project last week. I needed a base for a small artificial Christmas tree and I used items from the dollar store to solve that decorating dilemma.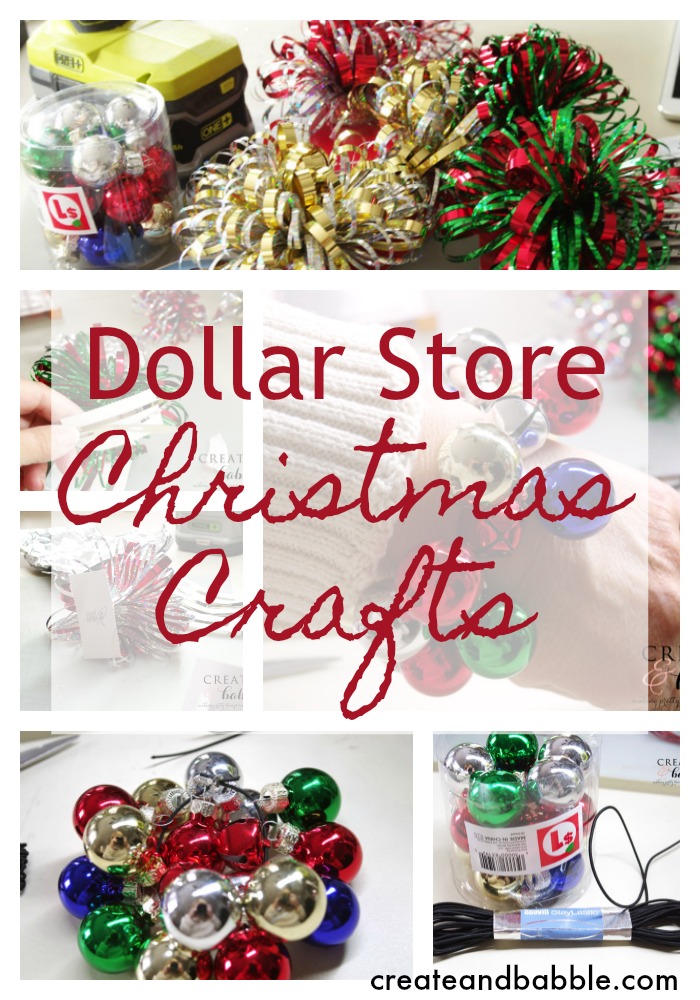 I have two dollar store Christmas crafts to show you today. And they both only take minutes to make. The first one is a Christmas bracelet and the second are Christmas Hair Bow Clips.
---
Welcome to the third annual 12 Days of Christmas Blog Hop!
Stop by every day from December first through the twelfth for new ideas you can use to make your season brighter!
Meet Your Hosts
They have all been busy as Elves creating, decorating, cooking and crafting tons of new ideas for you to try this holiday season!
Shirley~Intelligent Domestications I Alli~An Alli Event I Michelle~Our Crafty Mom I Marie~DIY Adulation 
Erlene~My Pinterventures I Beverly~Across The Blvd. I Debra~Shoppe No. 5 I Victoria~Dazzle While Frazzled
Megan~C'mon Get Crafty I Michelle~Michelle James Designs I Amanda~Domestically Creative
Deborah~Salvage Sister & Mister I Jeanie~Create & Babble I Sherry~Olives & Okra
Jenny~Cookies Coffee & Crafts I Emily~Domestic Deadline I Bonbon~Farmhouse 40 
Leanna~Of Faeries & Fauna I Pam Larmore~P.S. I Love You Crafts I Kelly~North Country Nest I Marie~The Inspiration Vault
Gail~Purple Hues and Me I Lynne~My Family Thyme I Karen~Dragonfly and Lily Pads I Trisha~Blowing Away Out West
I Lorrin~Embrace The Perfect Mess I Terri~Christmas Tree Lane I Sam~Raggedy Bits I Cyn~Creative Cynchronicity Valeria~Val Event Gal
Yami~The Latina Next Door I Tania~Little Vintage Cottage I Lauren~Wonderfully Made I Vanessa~DIY 180
 Kimberly~A Wonderful Thought I Kim~Everyday Parties I Dru~Polka Dot Poplars 
---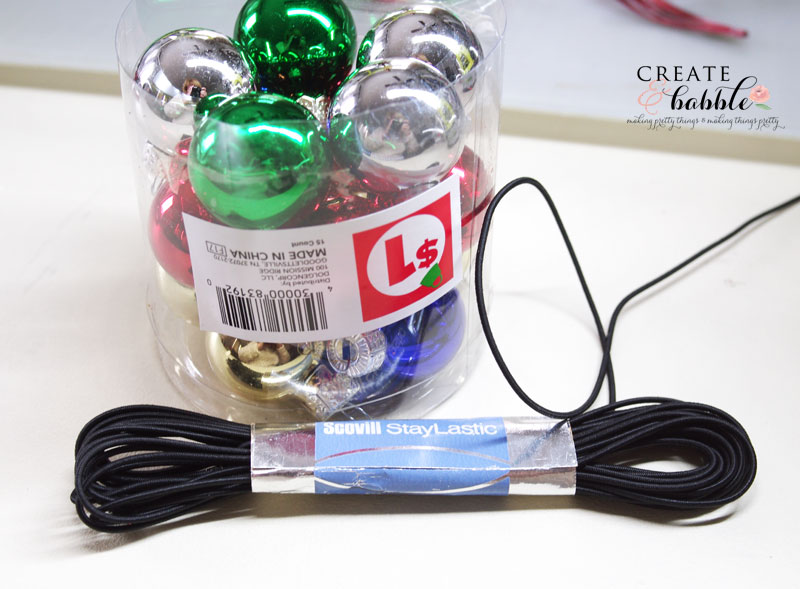 To make the Christmas bracelet all you will need from the dollar store are some small ornaments. You will also need elastic cording. Small bells and small beads are optional.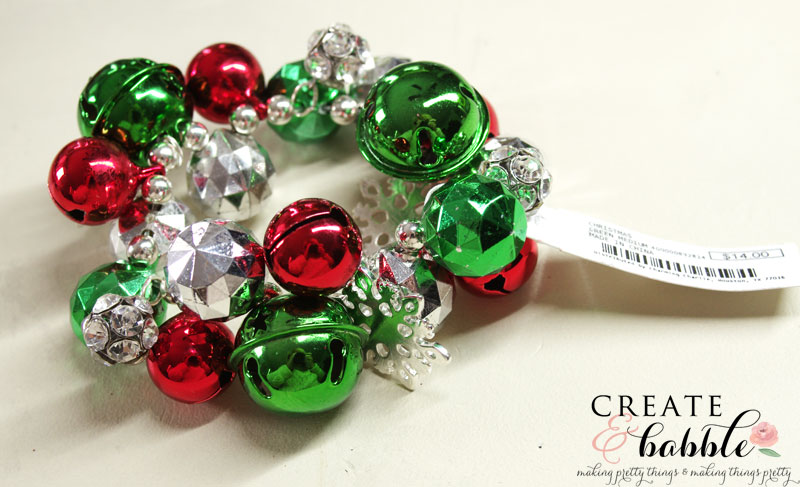 The inspiration for my bracelet is this one that I bought at Charming Charlie's a few weeks ago.
All I did was string the bells and ornaments onto the cording, tied a knot, and covered the knot with a wee bit of hot glue. It took about five minutes tops!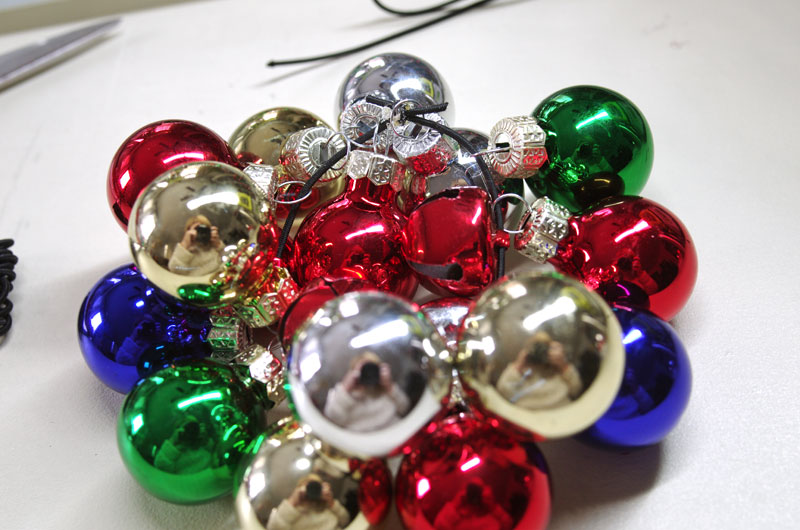 Admittedly, my handmade bracelet is a bit bigger than the one I bought.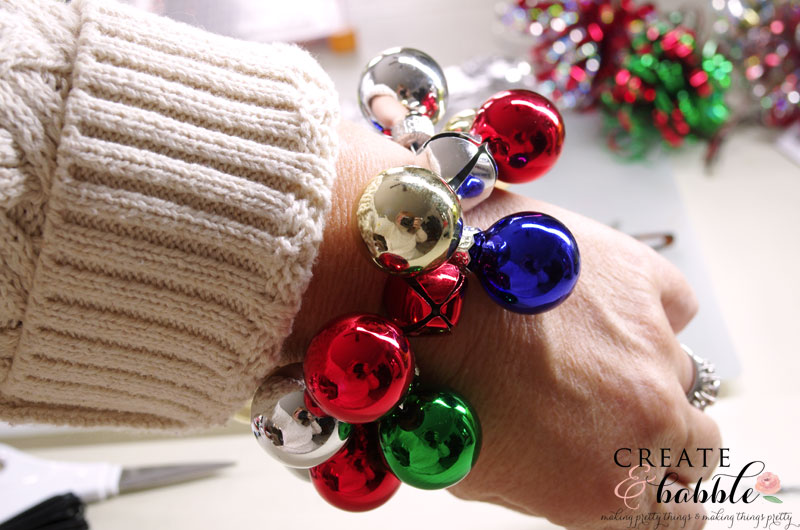 But I think some people would like it this size and I think it would be perfect to wear on "Ugly Sweater Day"! Don't you? After all, it's not high-fashion jewelry – it's just for fun! And it cost a dollar!
The next Christmas Craft I made are hair bow barettes. I made these for my granddaughter. Her hair is getting so long but is always falling in her face. Her mom is wanted a different look instead of the usual pony tail.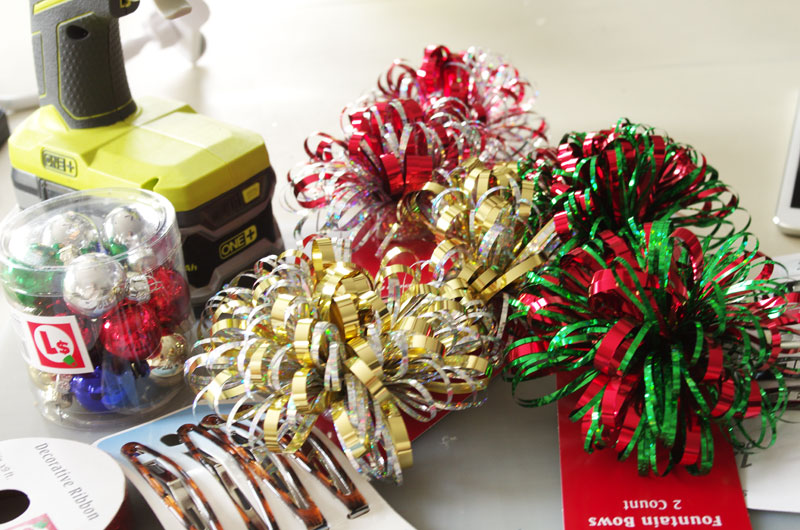 I picked up some Christmas bows and hair clips at the dollar store and quickly made some pretty Christmas bows.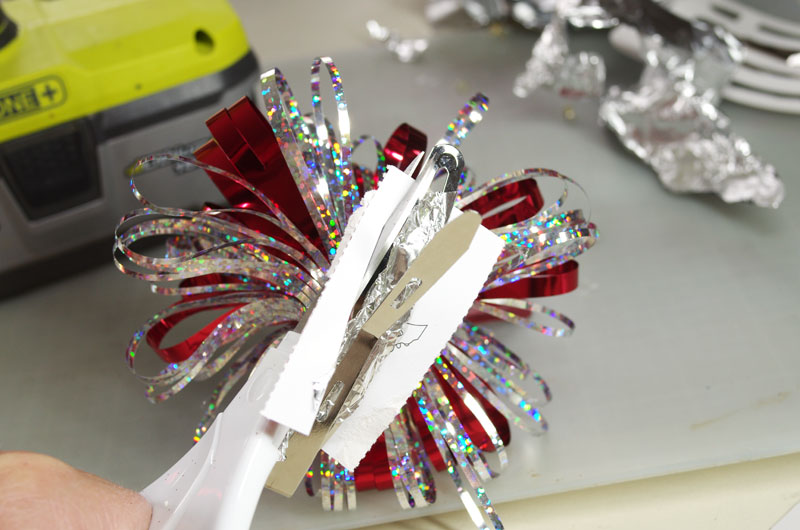 Simply hot glue the paper backing of the bow onto the hair clip and then trim off the excess paper backing.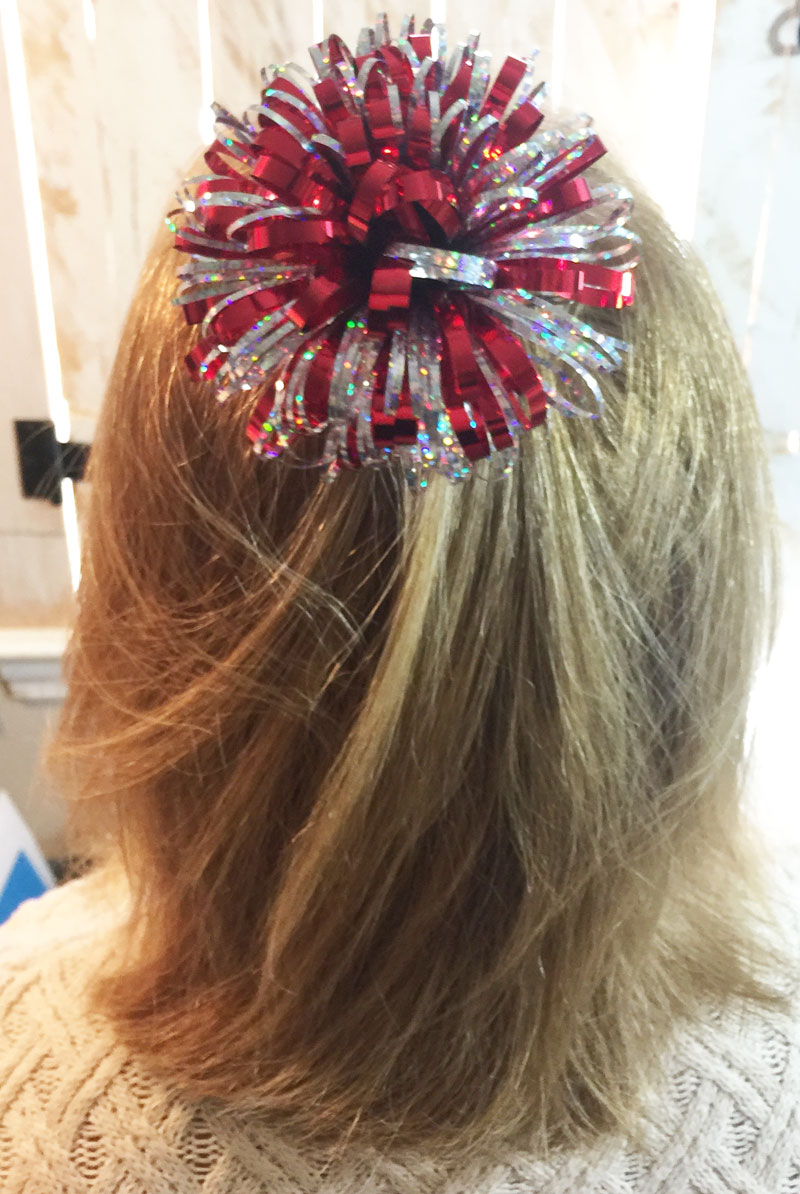 These bows are perfect for short-term use. Since the bows are just paper, don't expect them to last until next Christmas! But for a dollar . . . !
---
Be sure to visit our fellow 12 Days of Christmas Bloggers below for even more creative ideas this holiday season!