Are you like me and pin lots of great ideas on Pinterest and never make them? I think a lot of people are like that. I've made a couple of things that I found on Pinterest, but not too many. I'm going to challenge myself to do more. I found this Pin last summer and asked Dan if he could draw the outline of the daisy(I have no drawing skills at all) for me on an old piece of wood, but we just never got around to it. Until now.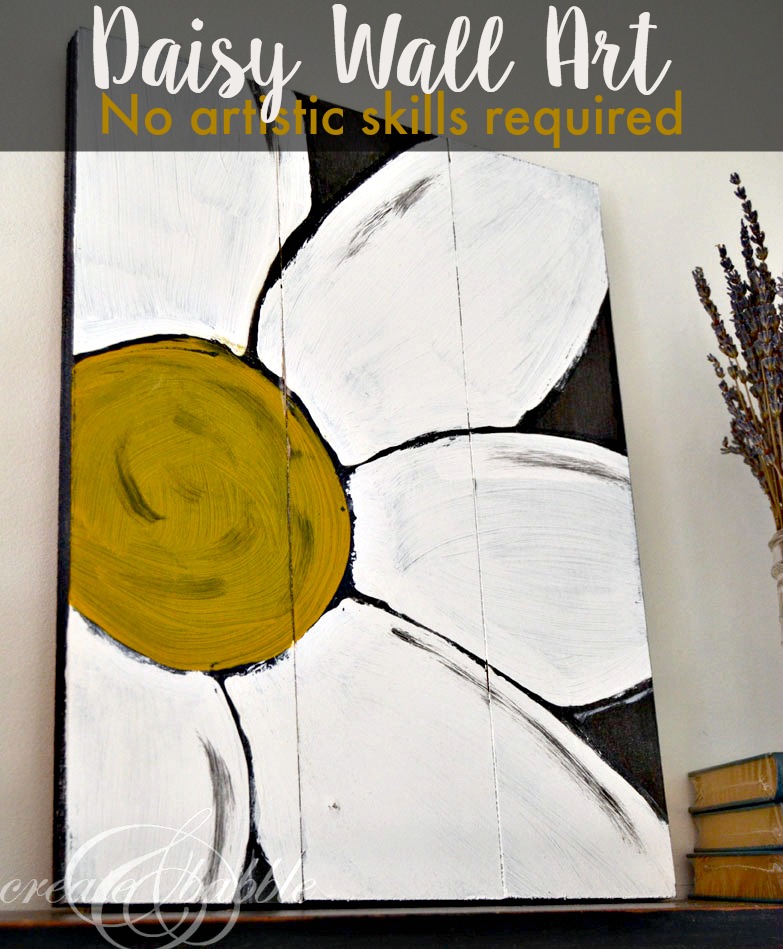 And I did it without Dan's drawing skills ; )  Here's how: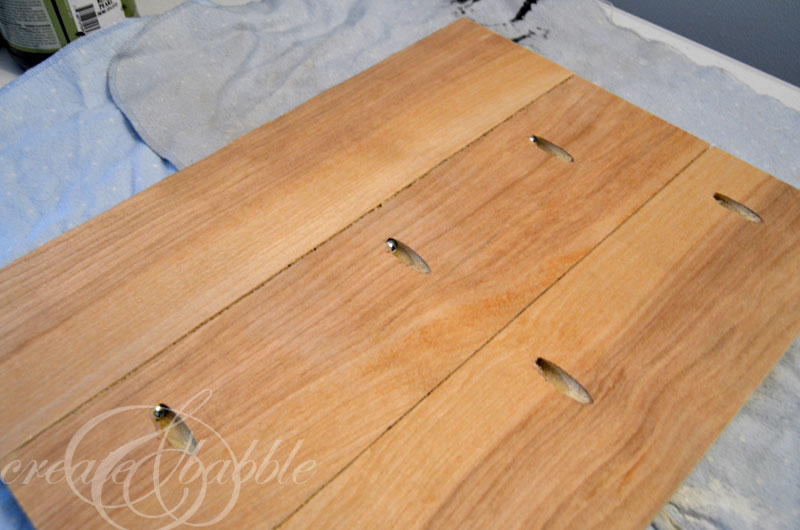 First I found some leftover boards in my wood pile and cut three lengths to 16″ long. The boards are 4″ wide. I made three pocket holes on two of the boards with my Kreg jig and attached the boards together with pocket screws.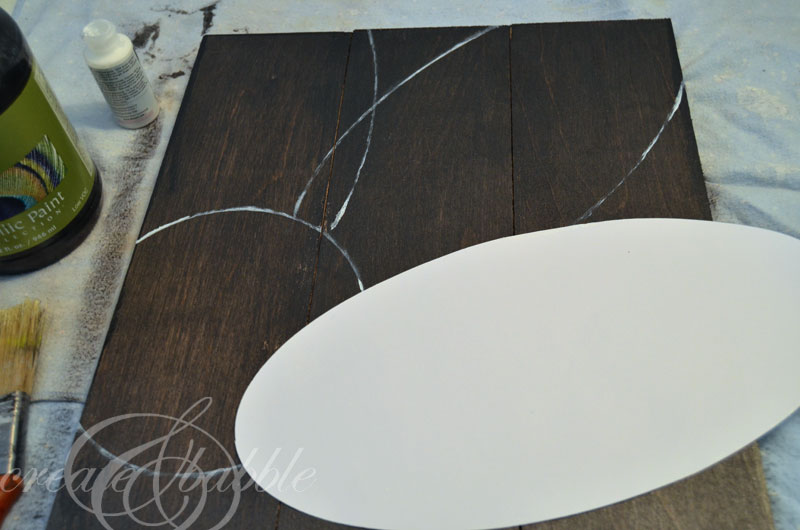 On the front of the assembled board, I brushed on a light coat of black paint. As I said, I have no drawing skills whatsoever, so I made a petal shape and a circle shape using my Silhouette Cameo and simply traced the outlines of those shapes on the board with a small brush and white acrylic craft paint.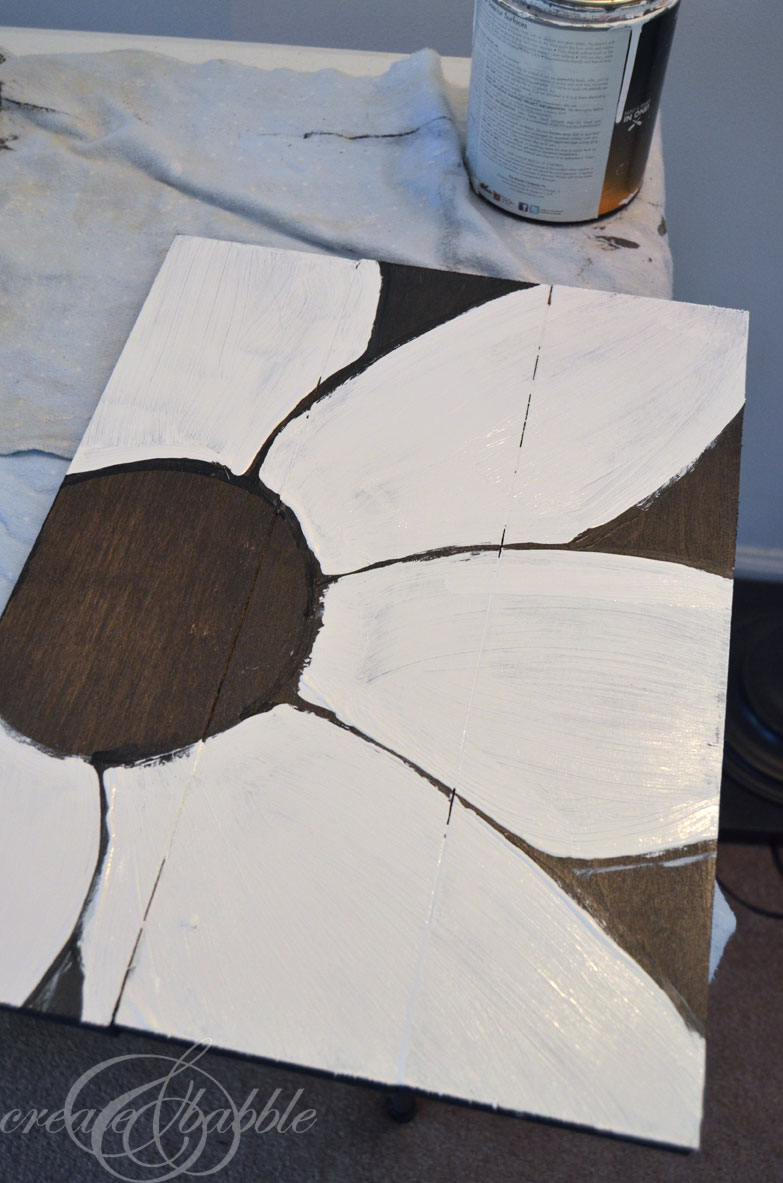 Next, I just "colored" in the lines using some leftover latex paint. I didn't worry about the brush strokes.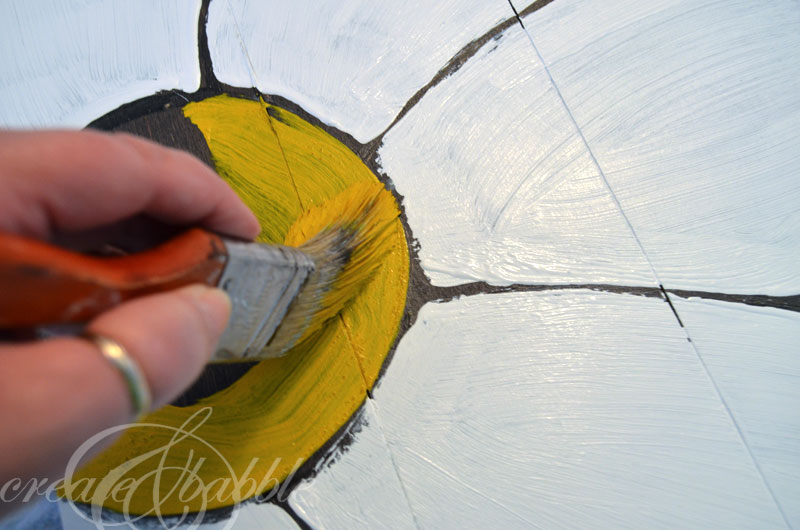 Then I mixed some yellow and gold acrylic paint together and painted in the center of the flower. Easy peasy!
To give the flower some depth and dimension, I dry brushed on some light strokes of the black paint.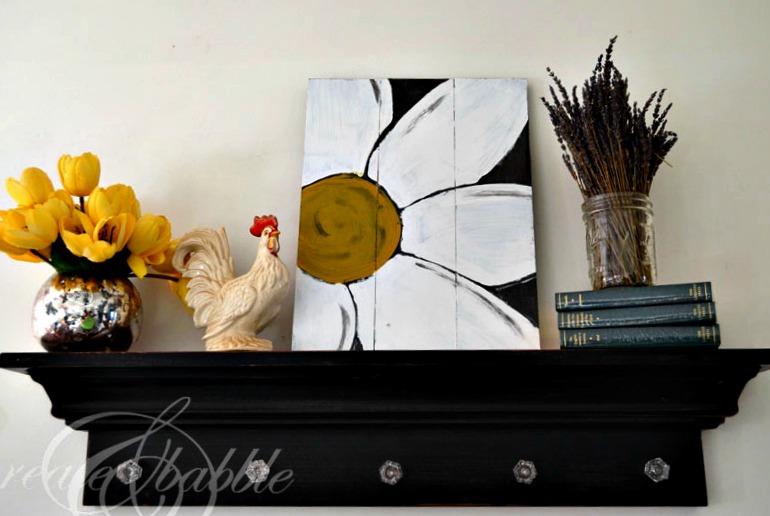 What I love most about this daisy wall art is that it didn't cost me anything to make it, since I had everything on hand and got to use up some scrap wood.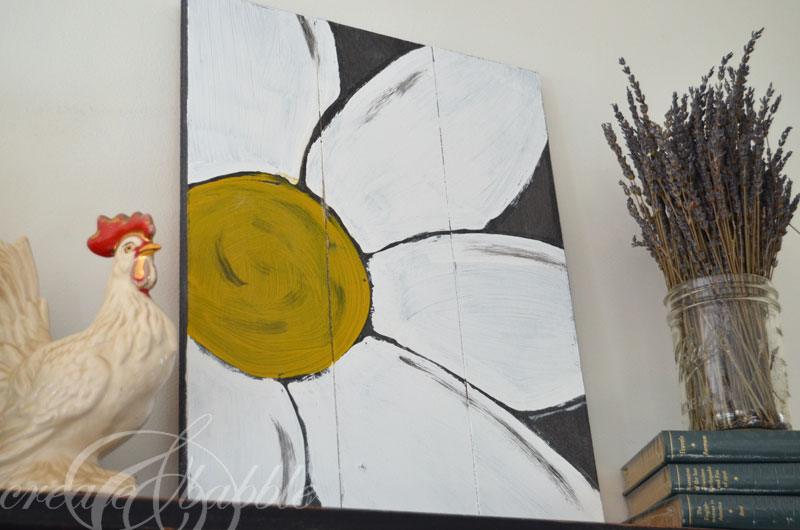 Daisies and chickens go together, right? Dan is pleased as punch that his mother's ceramic chicken has a place on the mantle shelf ; )
Disclosure: This most may contain affiliate links. If you make a purchase using one of these links, I may make a small commission at no additional cost to you. As always, I only recommend products and services that I use and love.