We are back from vacation and we had such a good time and I can't wait to tell you all about it and share the five reasons to visit Charleston, SC. We spent a few days in the city of Charleston first. The Haven Conference (a DIY blogging conference that I go to every year) was held in Charleston this year so my husband came along with me. We made it a road trip and brought along our paddle boards and bicycles. While I was at the conference, he did a little bit of sightseeing. After the conference ended on Saturday, we had reservations to stay in a cottage on Folly Beach for the week. I wish now that we had made plans to stay for two weeks! We had such a good time and I want to share some of the pictures and memories with you.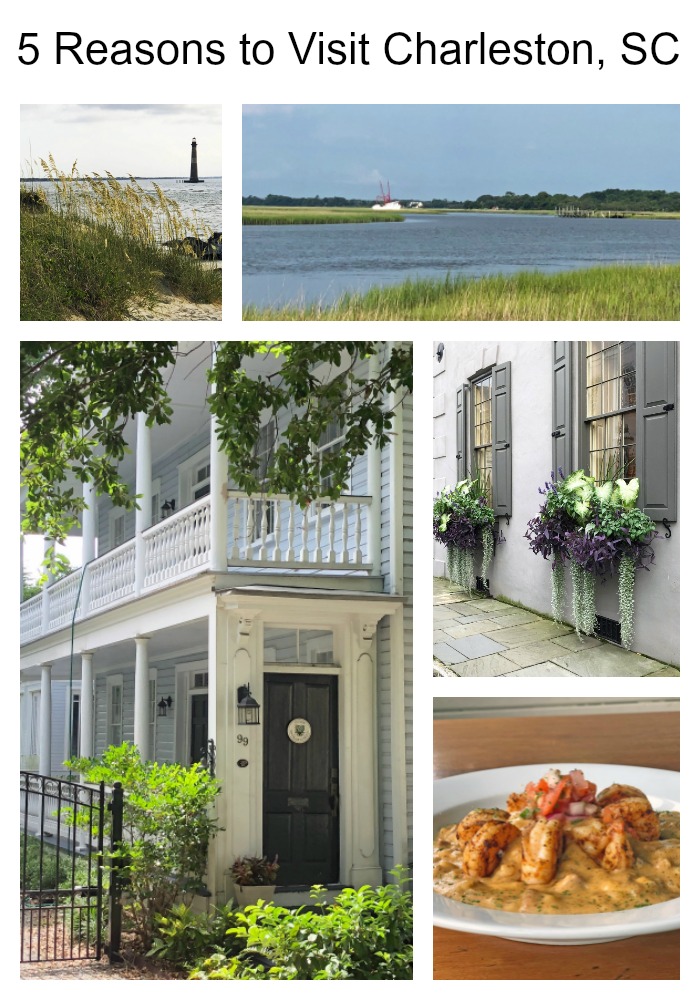 In no particular order, here are my top five reasons to visit Charleston, South Carolina.
Five reasons to visit Charleston, SC
The beaches.
I know I said "no particular order" but this is important to us. We are water people. We have to have a body of water nearby for that location to be considered vacation-worthy to us. Have paddleboards, will travel! There are plenty of beaches around Charleston. And rivers, creeks, and lakes.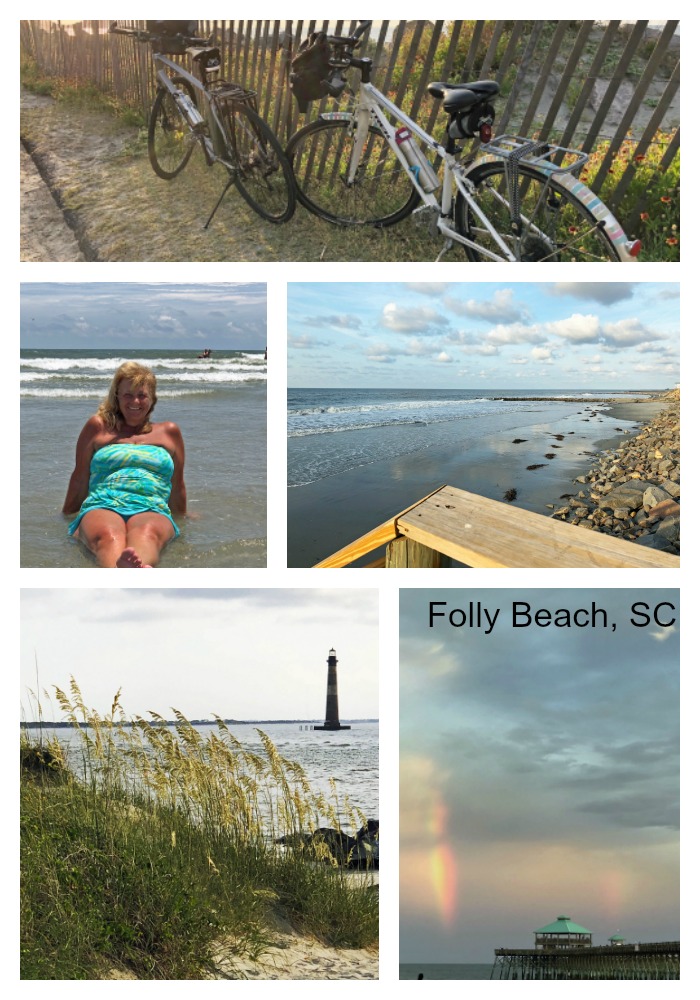 After a lot of research, we decided that we would stay on Folly Beach for our week and we're so glad we did. It suited us. The laid-back, casual atmosphere was exactly what we were looking for. The only downside was that although this area is flat and seemingly perfect for bicycle riding, it is not bicycle-friendly. The roads are narrow with no shoulders and the drivers don't seem to understand the rights of bicycle riders. We took a few short rides early in the morning before there was much traffic, but other than that, our bikes stayed parked.
The beach was beautiful, the water was warm, and the surf was tame. Perfection to us.
The food.
We were told ahead of time by many people that there is no bad food in Charleston. That all of the restaurants serve excellent food. Guess what? They were absolutely right. No matter what your tastes are, you will find something on every menu that you will love. From high end, fancier restaurants, to the local pubs, the food does not disappoint.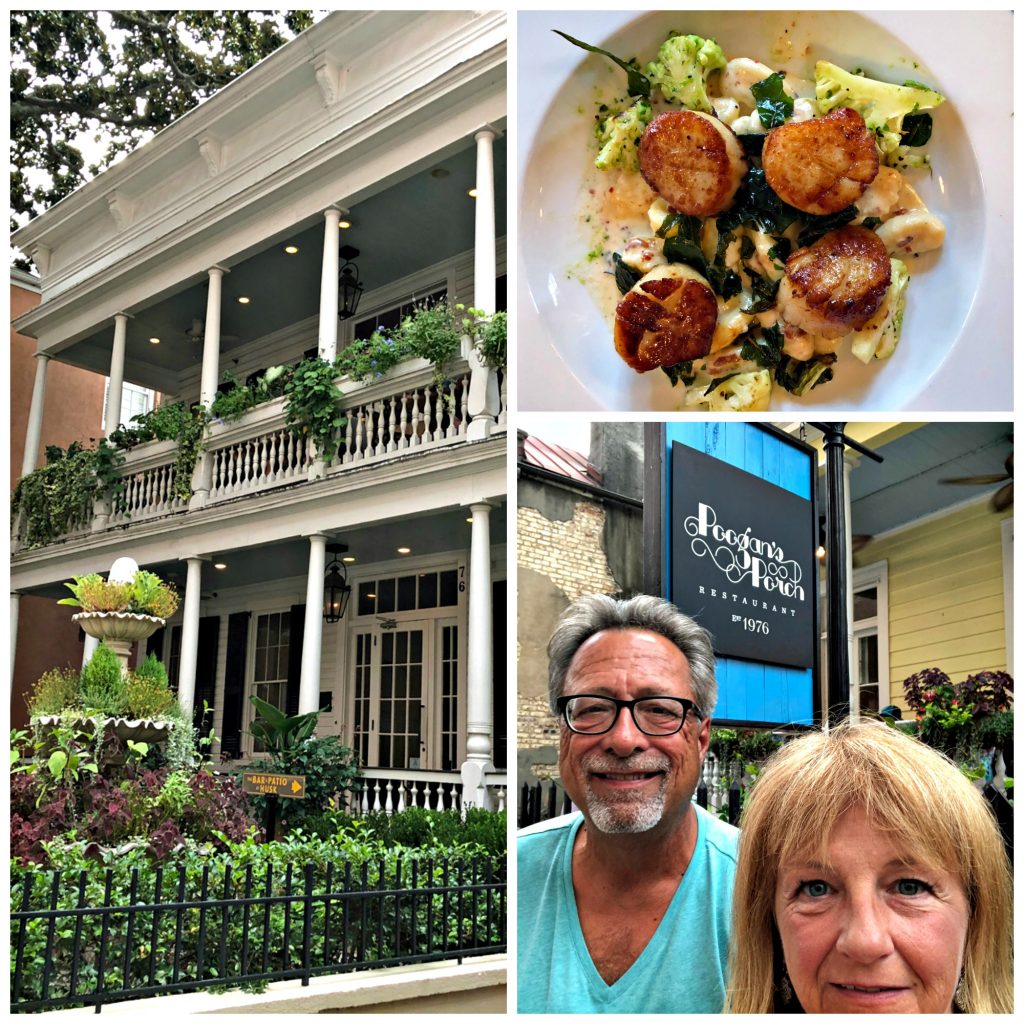 But if you love fresh seafood, especially shrimp, you're going to love Charleston!
The history and the architecture.
We didn't get to see everything that we wanted to see in Charleston. But what we did see was beautiful. Since our time was limited and this was primarily a beach vacation, we only spent one day in Charleston and chose to take a narrated harbor boat tour and also a carriage ride in the City. We thought this would be a good way to see the highlights in just one day.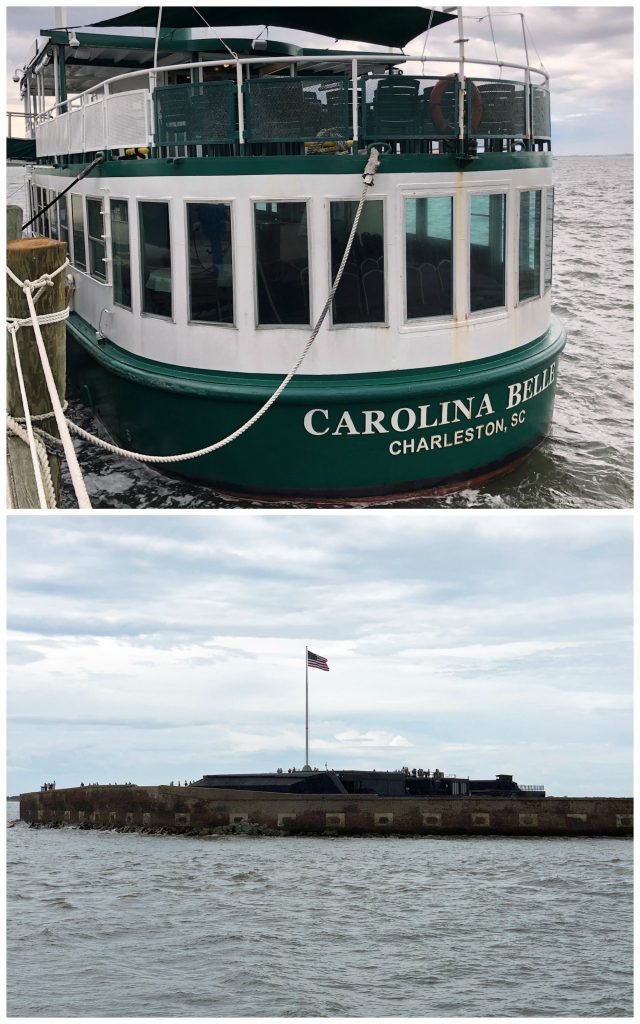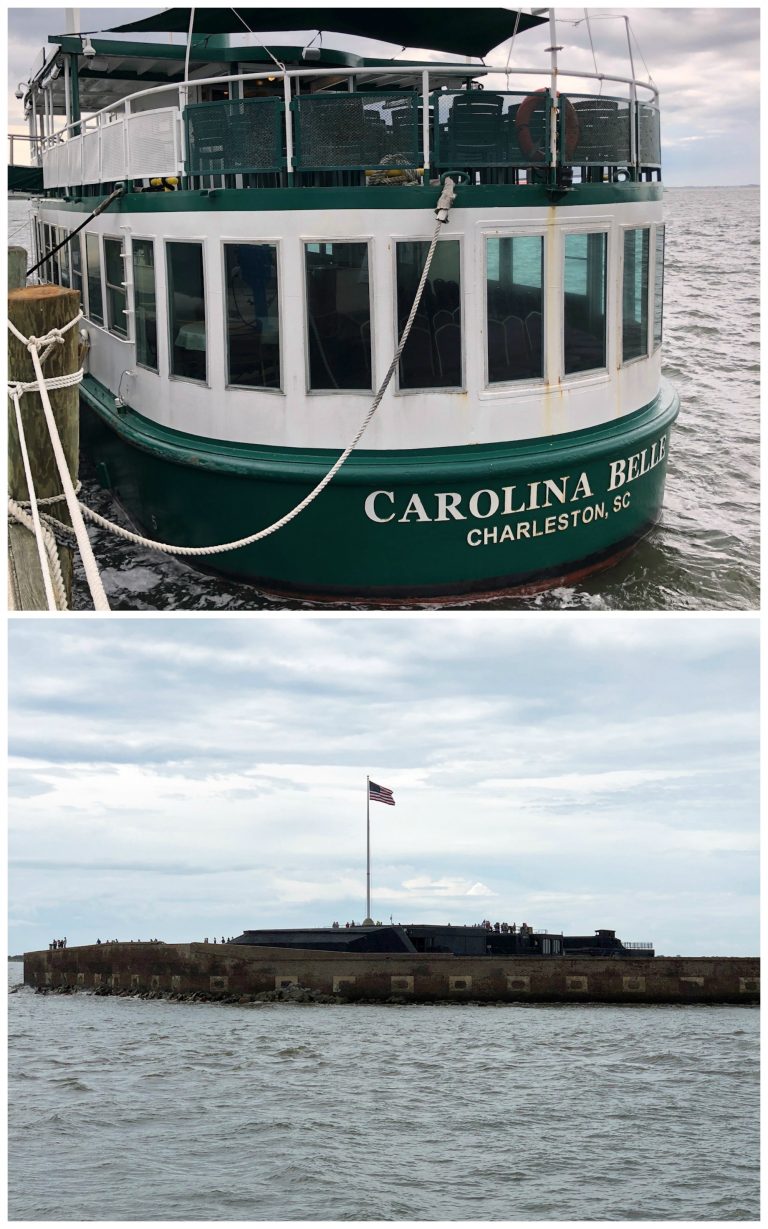 We did the boat tour in the morning and then headed over to Charleston for the carriage ride.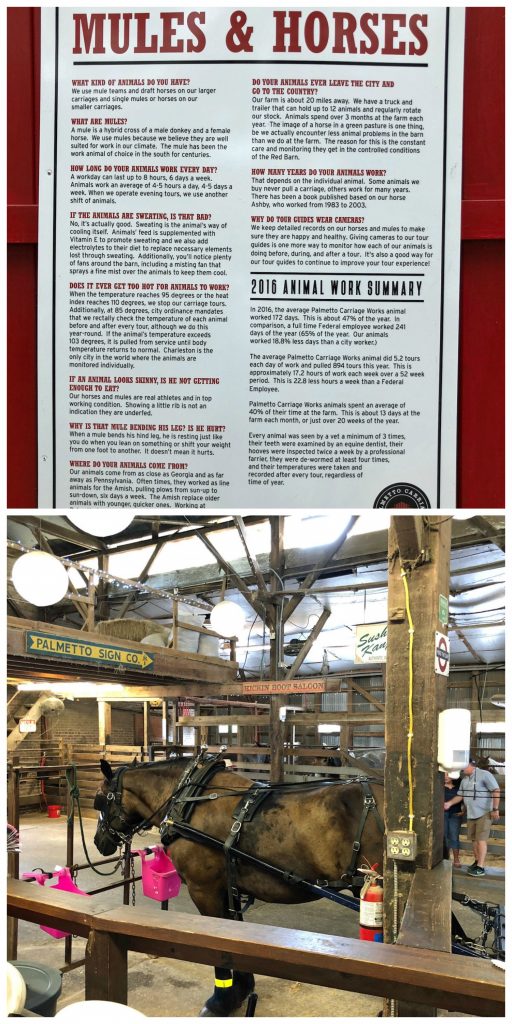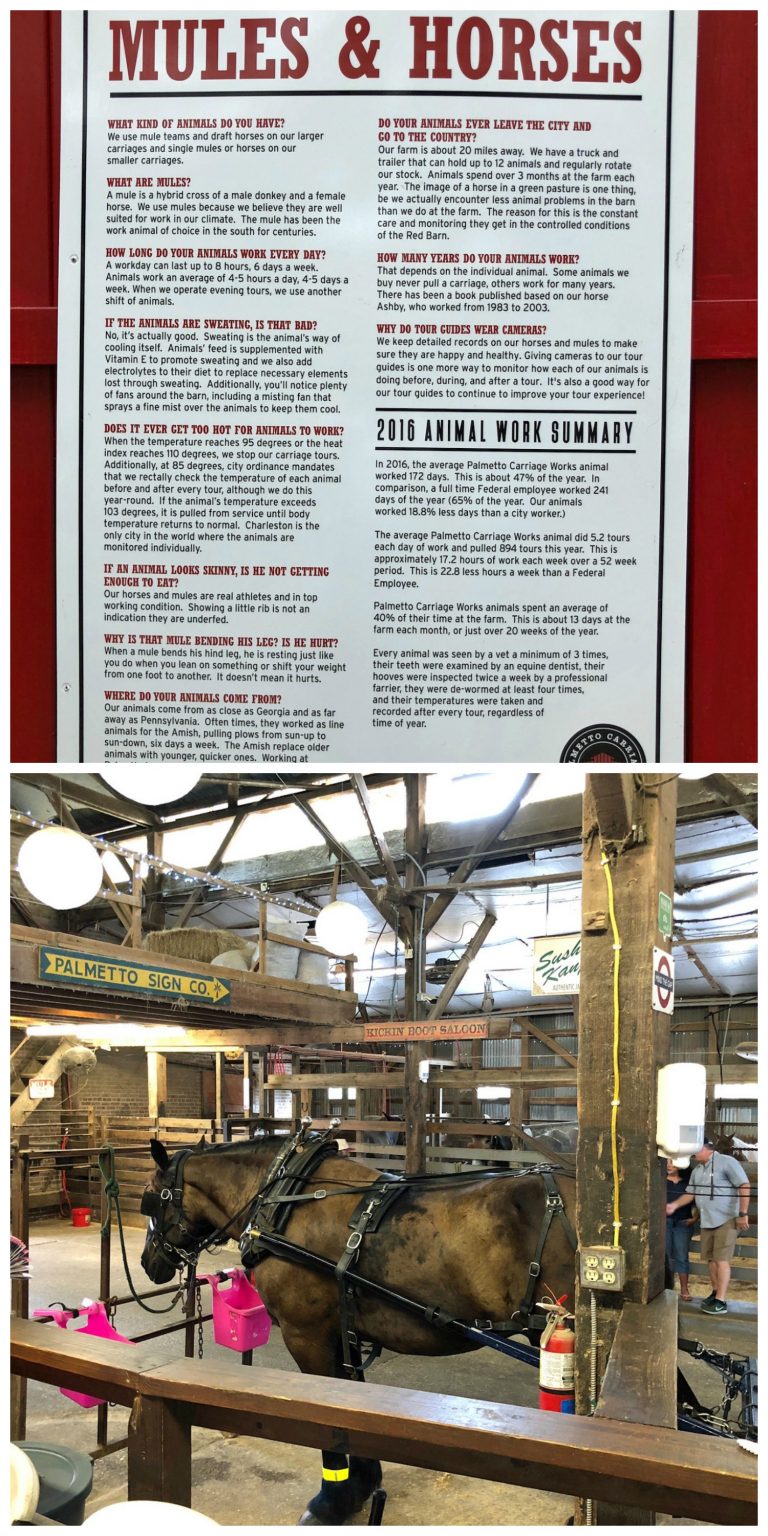 It was interesting to hear about how the horses come from the Amish farms in my hometown of Lancaster. They are "retired" from farm work – I know how hard these horses were worked on these farms so pulling a carriage around the city for an hour is a far cry from the 16-hour work days that they used to know. I believe these horses are very well cared for.
There are only a certain number of carriage allowed on the street of Charleston at any given time, and they must adhere to strict rules. There is a type of lottery system or drawing on where your carriage ride can go. We were assigned the "church tour".  But we saw far more than churches.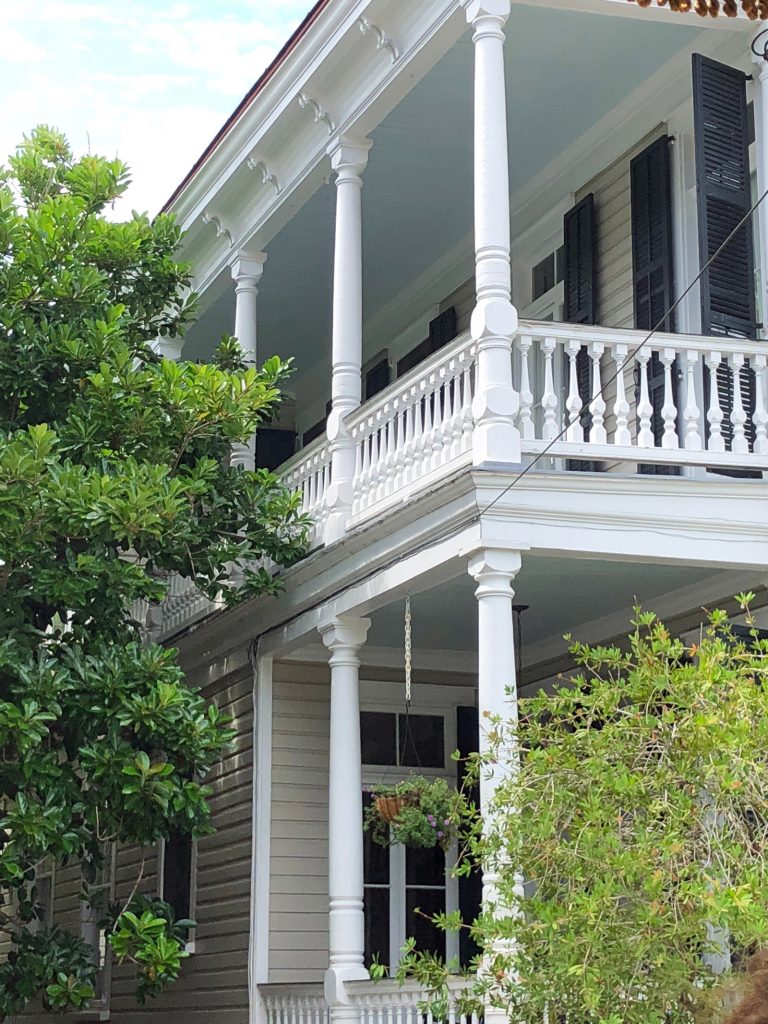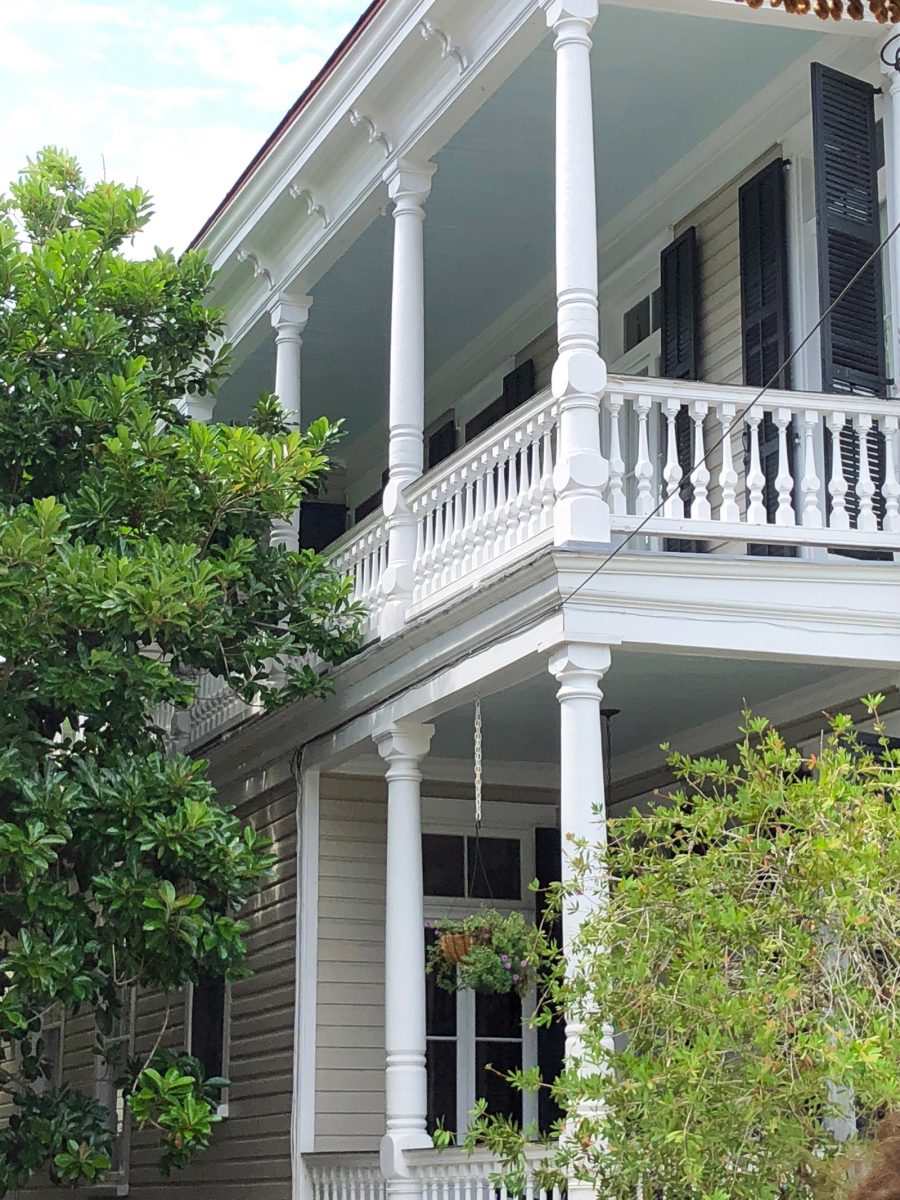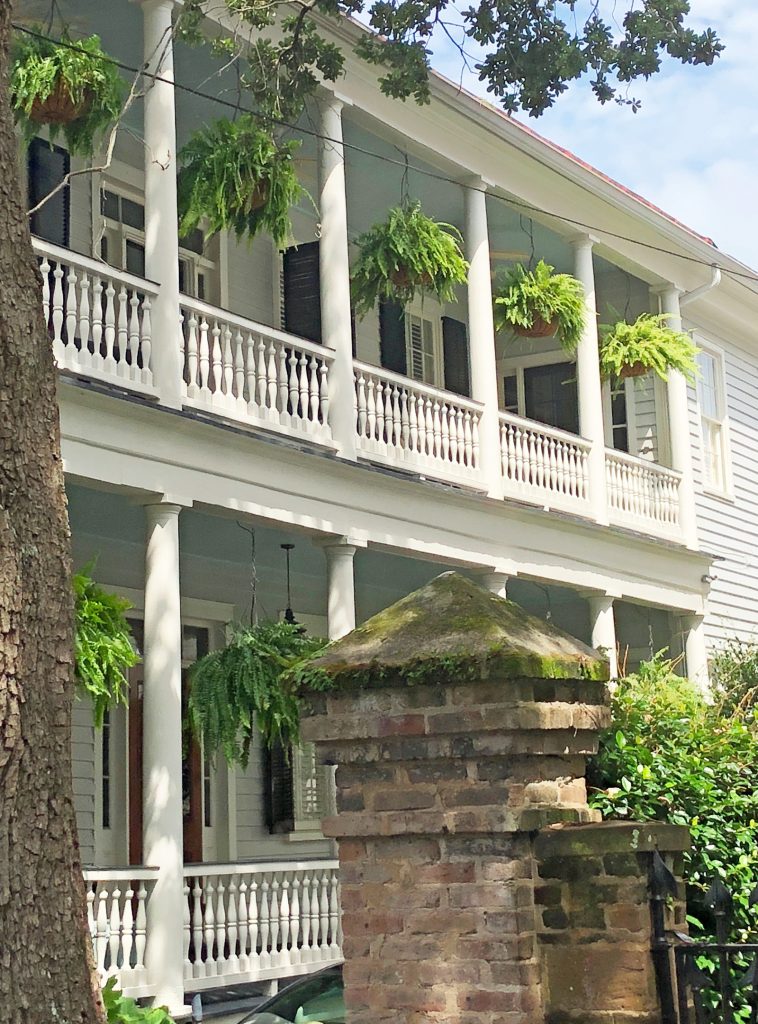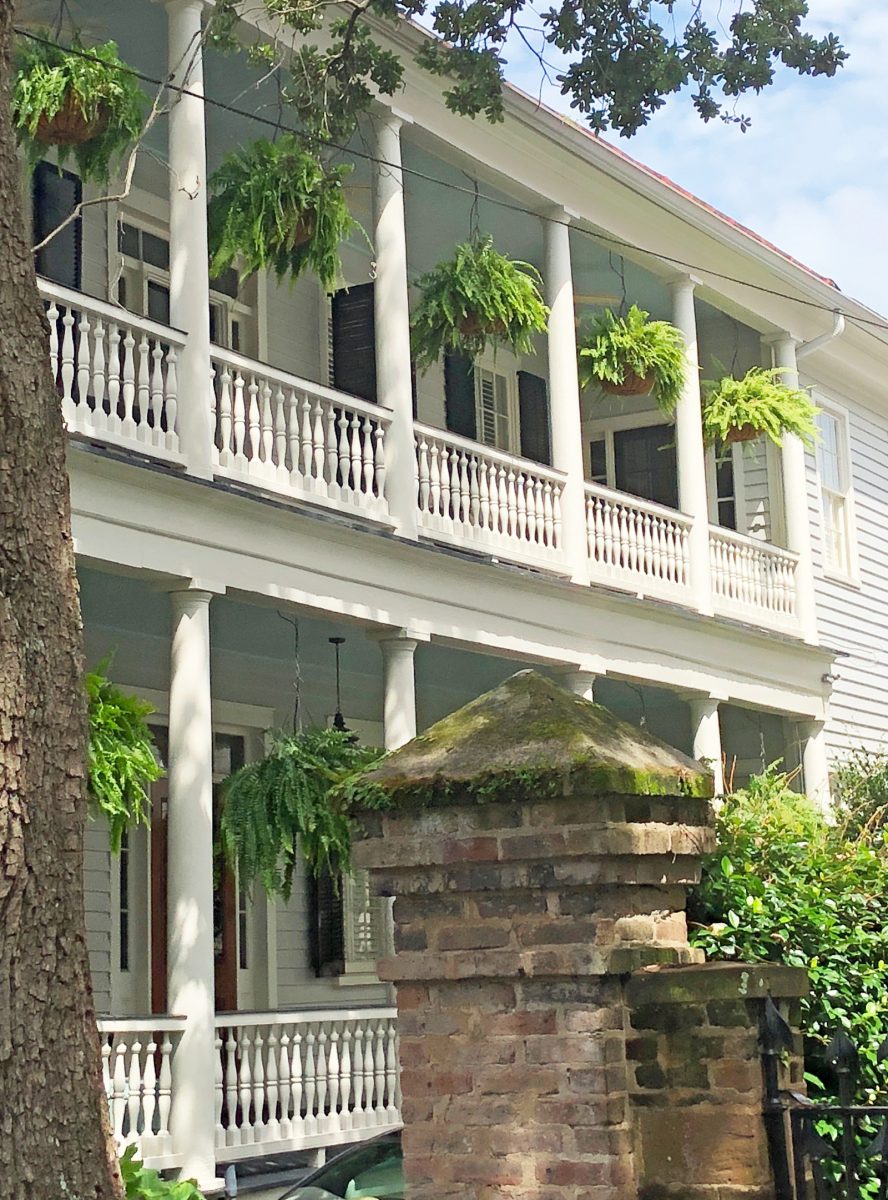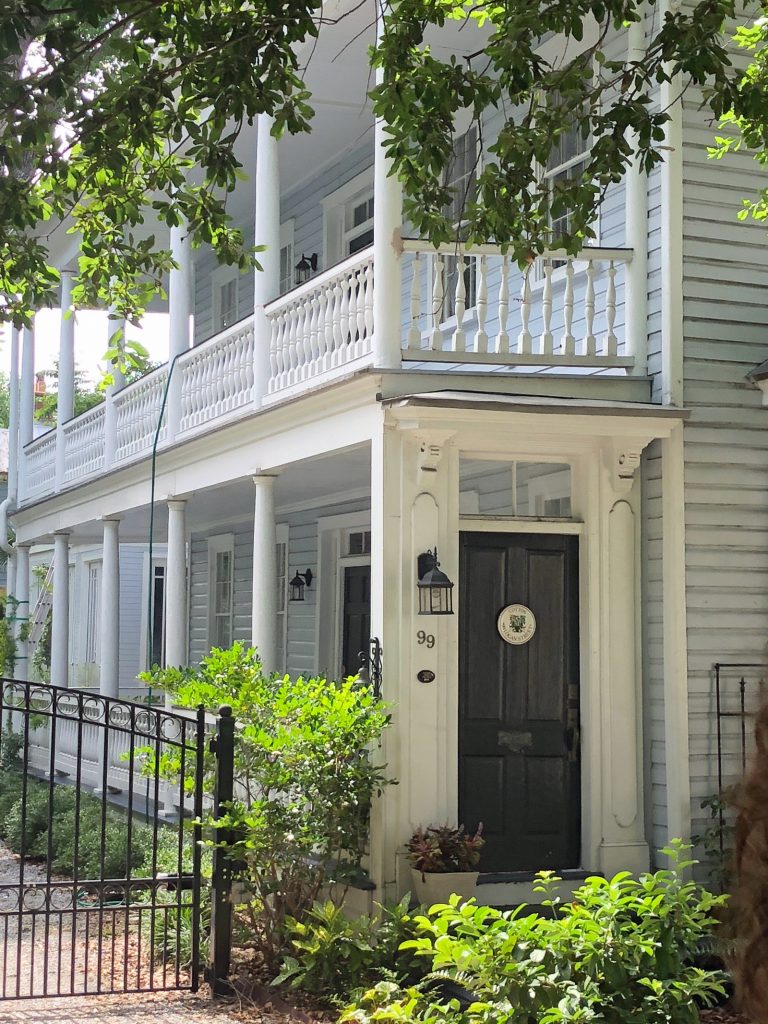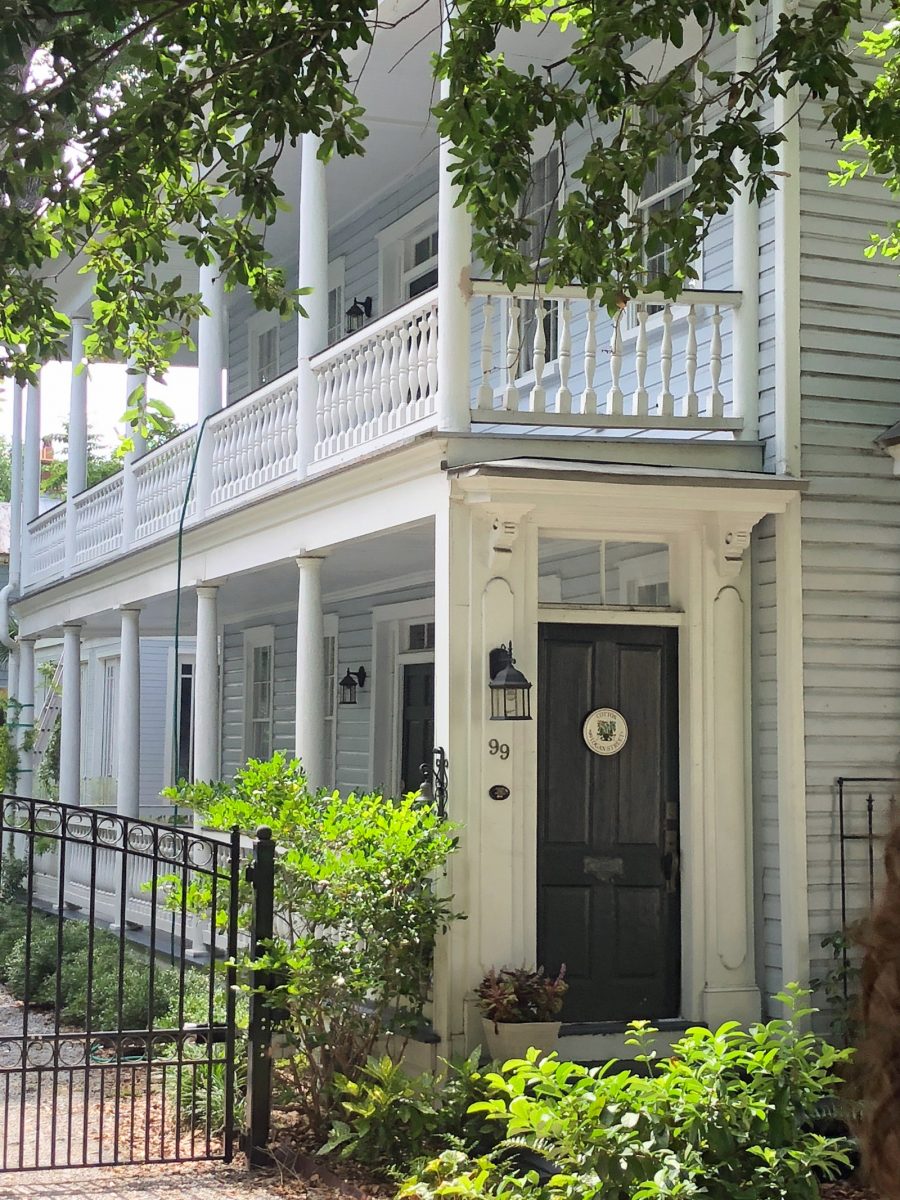 Charleston has the most beautiful porches on beautiful, tree-lined, cobblestone streets.
The fun.
We really did have fun. We thoroughly enjoyed our 10 days in Charleston and Folly Beach and definitely want to come back. There is so much more to see and do!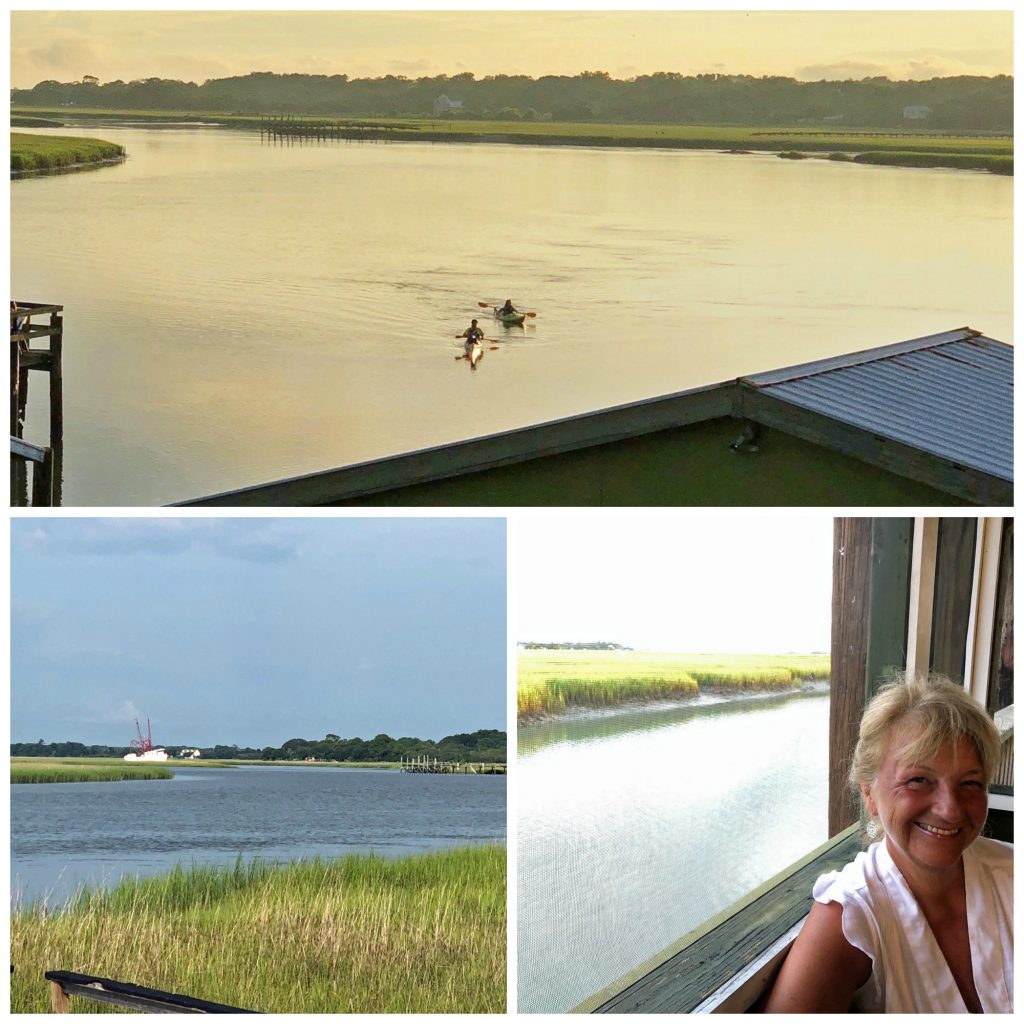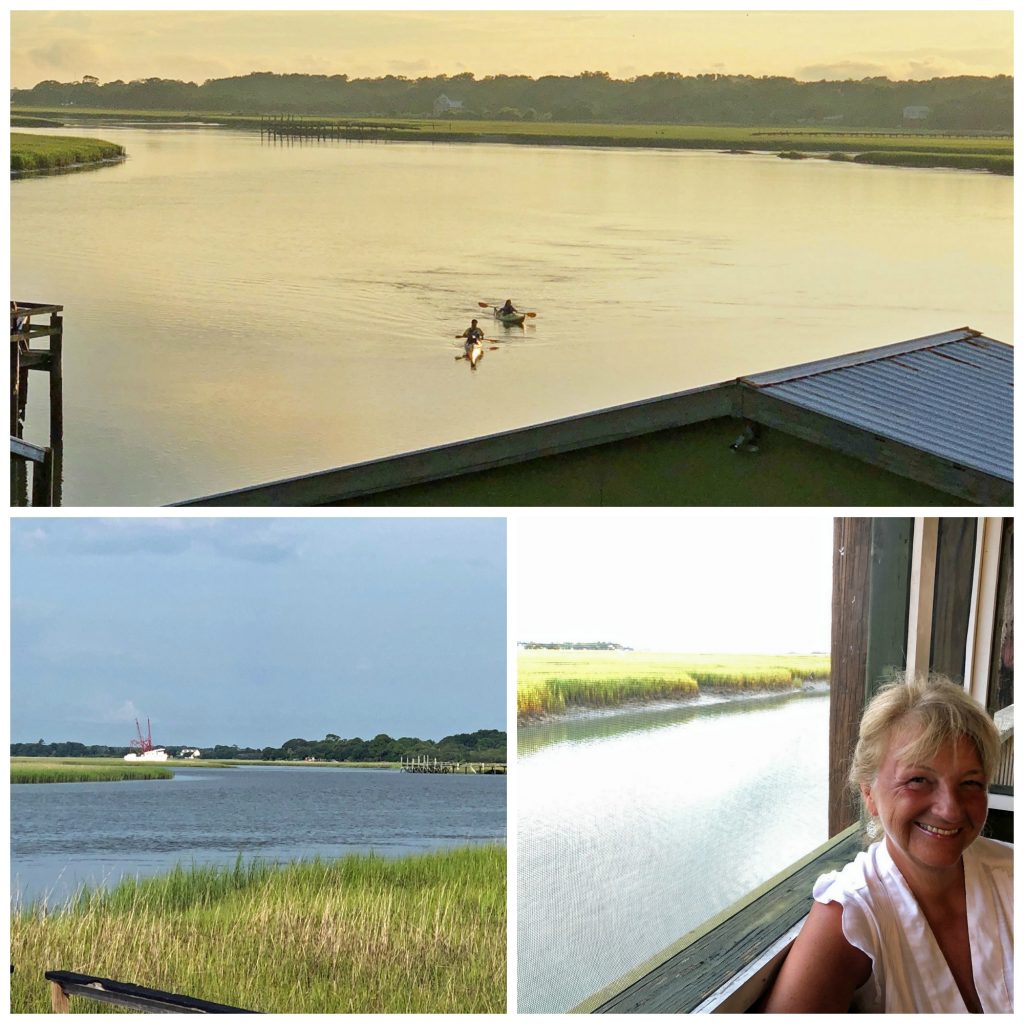 We had outstanding paddling adventures while we were there. We paddled on the Folly River and the Folly Creek. We saw dolphins in both. We even had one that came up very close to the tour guide – nearly startled her off her board! (If you are going to Folly Beach, you must take a paddle board tour and we recommend SUP Safari on the Folly River.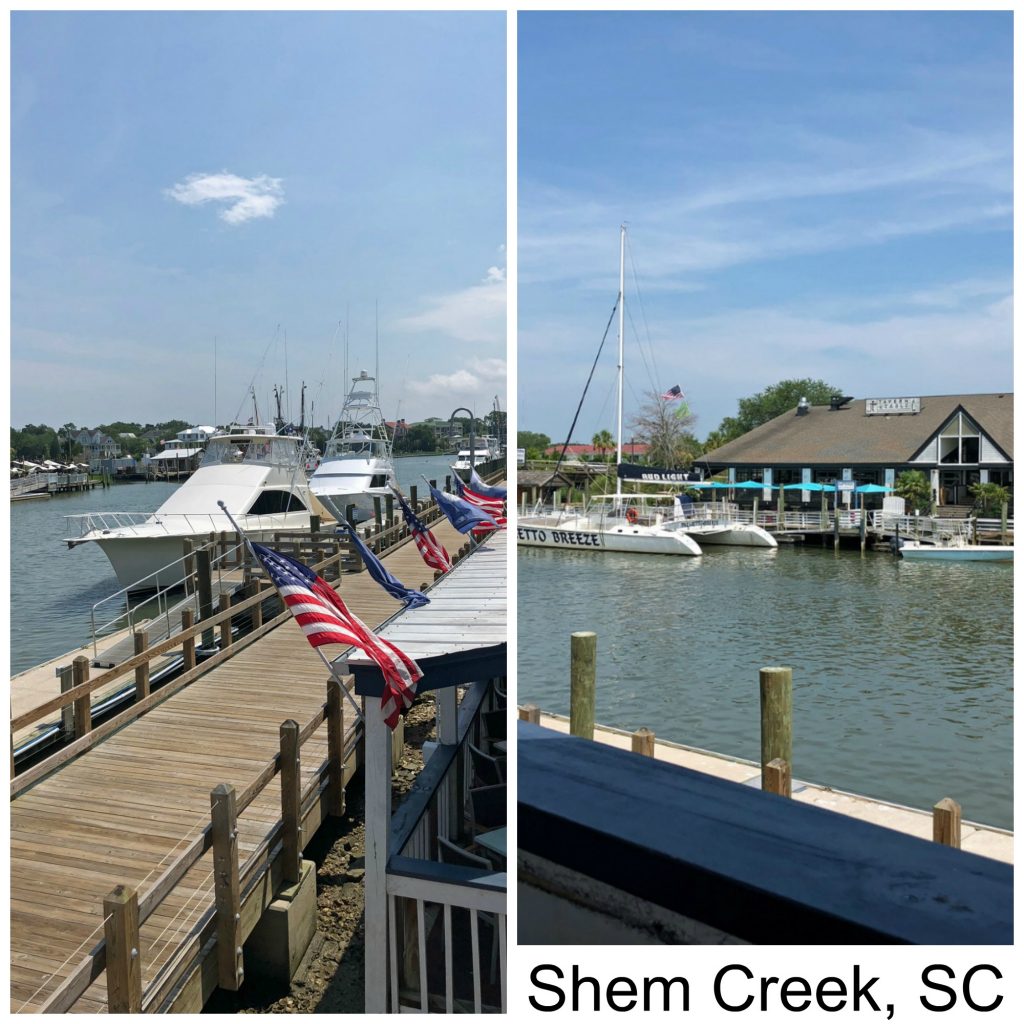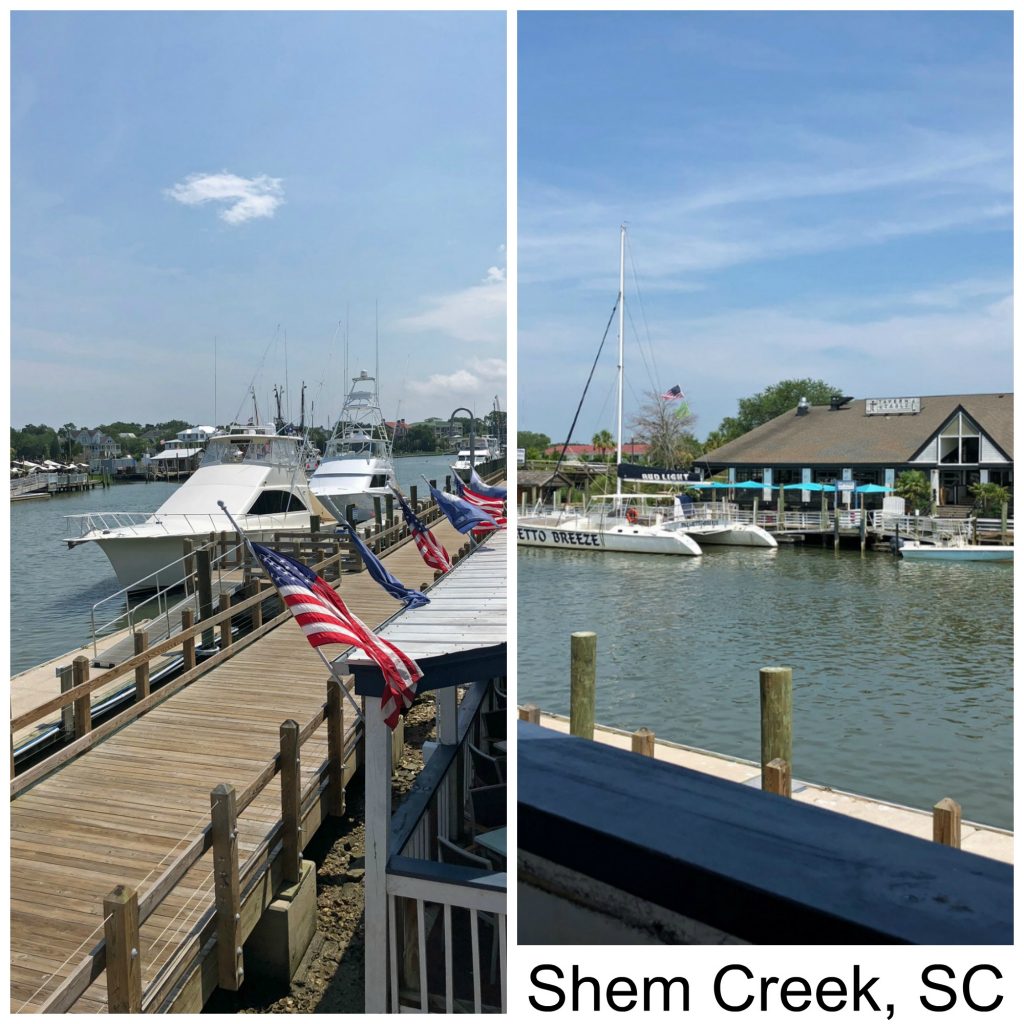 We also visited Shem Creek, with its quaint bars and restaurants right along the water. It looks like a great place to paddle and we saw quite a few paddlers while we were there. But when we found out that the water is not as clean as it looks, we changed our minds. (Paddleboarders quickly learn to research the condition of any water before jumping in!)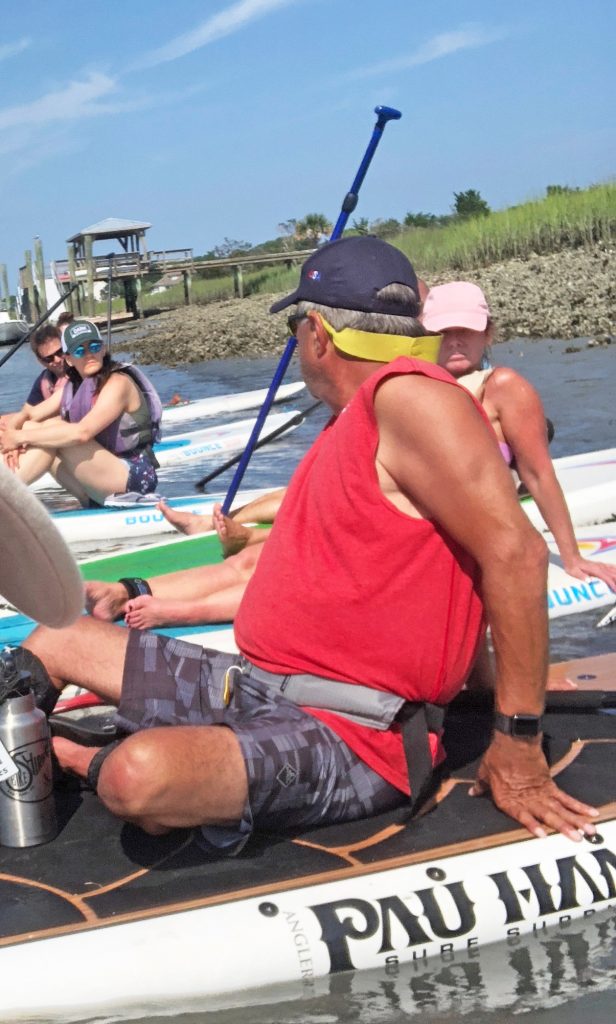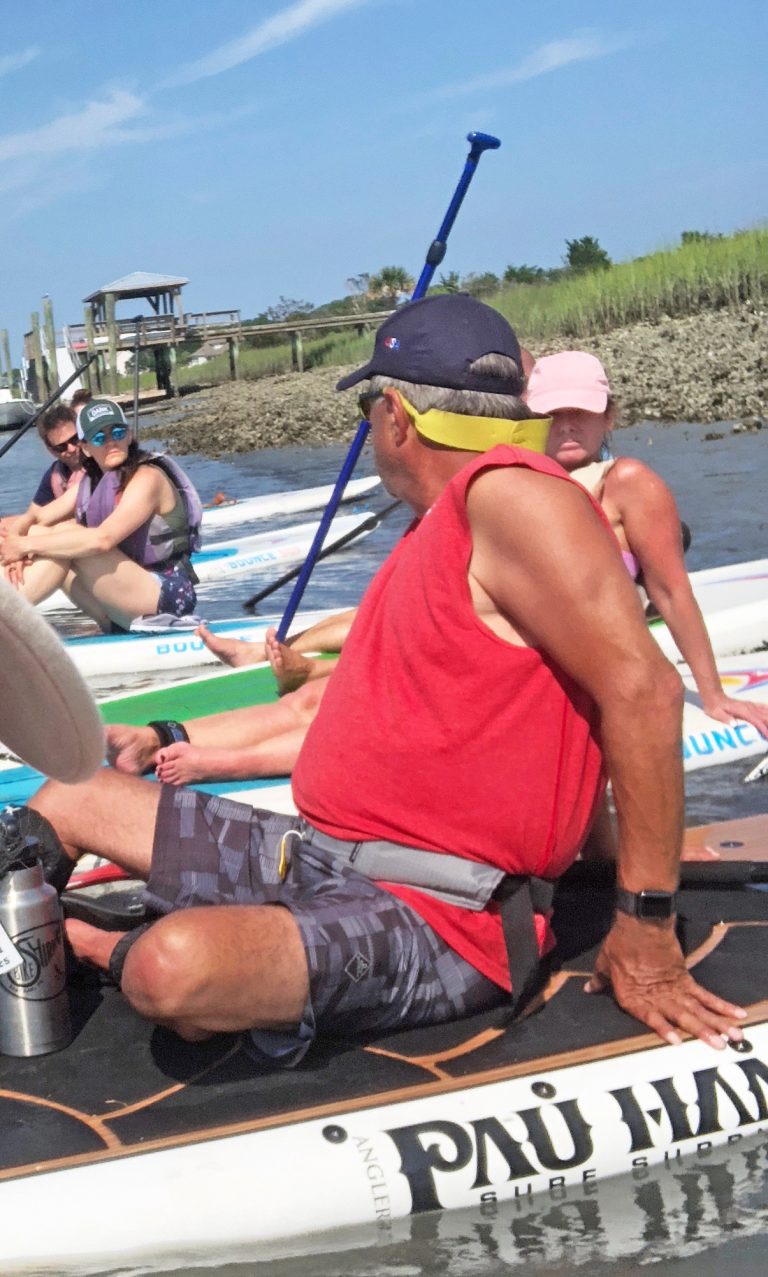 Taking a break from paddling on Folly River.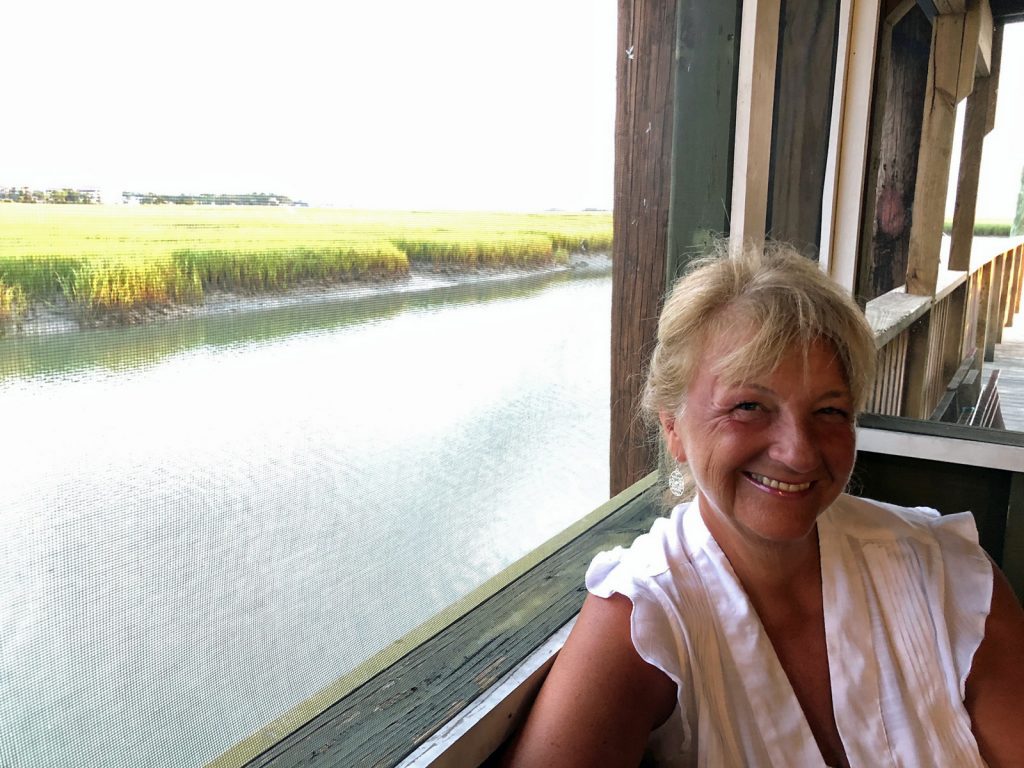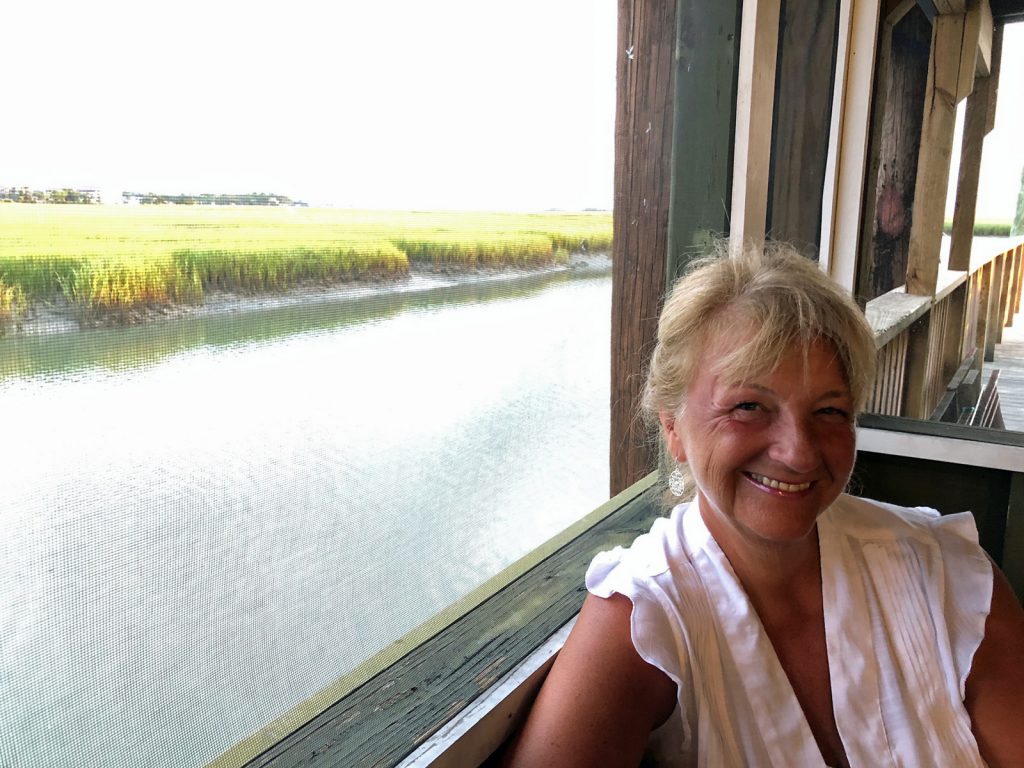 Along the Folly Creek.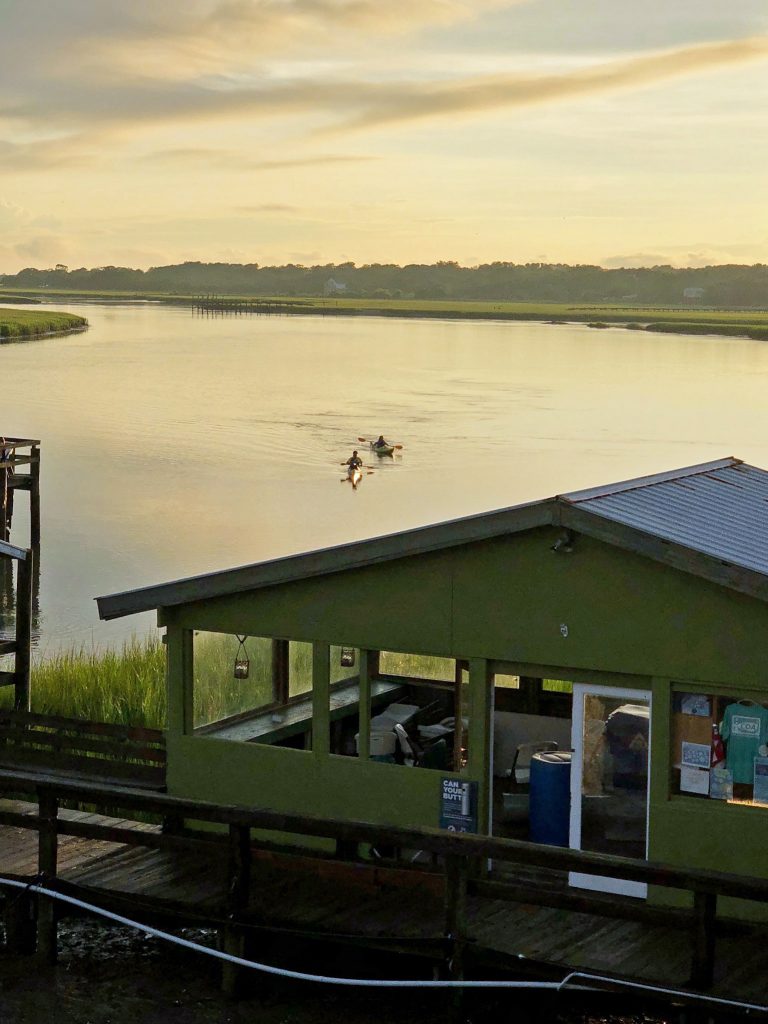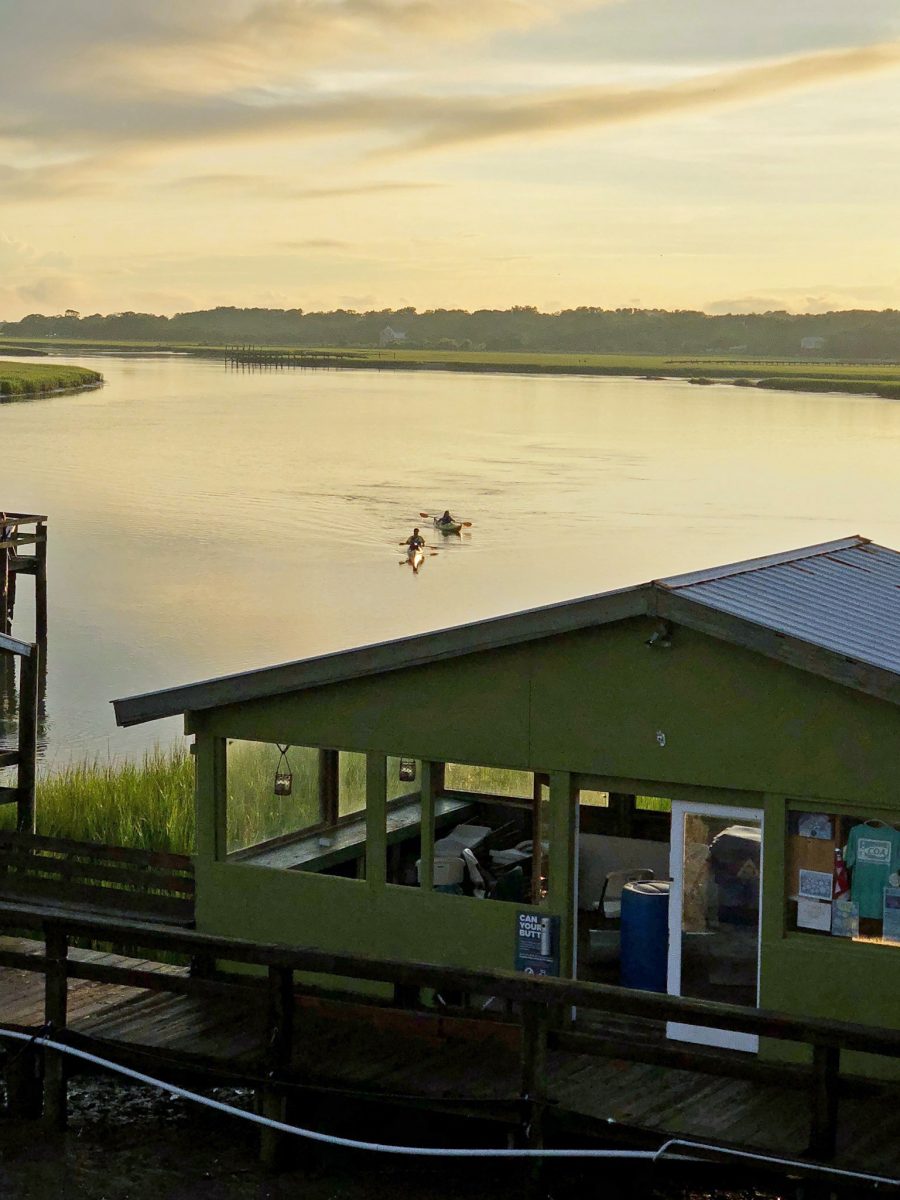 Sunset on Folly Creek.
Here is Where I Party!