Right before I left for vacation I was at my hairdresser's and she showed me a blank wooden sign that she had picked up at Michael's for a few dollars. She asked me for ideas on how she could use it to make a small sign to hang outside of the entrance to her shop. Her shop is attached to her house in a residential neighborhood so she can't have big signs. She just wanted a cute, little sign to hang on the siding beside the entrance to her shop.
How to make a quick & easy custom sign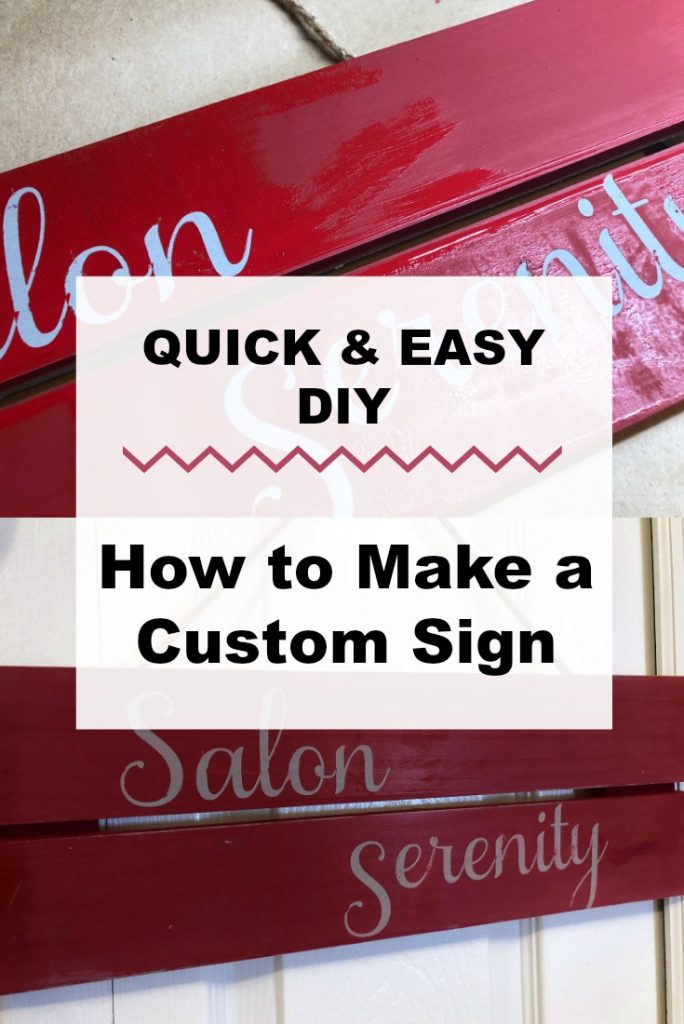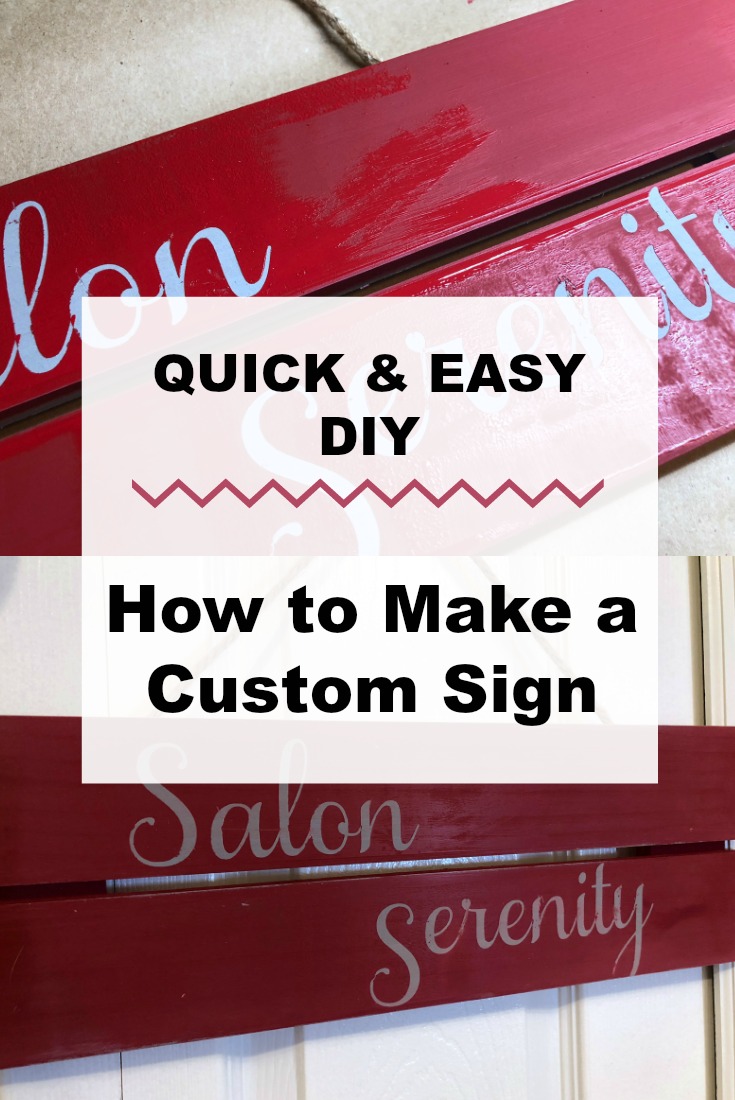 I told her that I could quickly make her sign using the PVPP method. PVPP stands for paint, vinyl, paint, peel. I think I've shown this technique before but here's a quick review. And maybe some of you aren't familiar with this quick way of making signs.
Affiliate links are included in this post for your convenience.
I used my Cricut Maker and vinyl to make the letter stickers, but you could also purchase letters stickers at your craft store if you don't have a Cricut or Silhouette
machine.
The first thing I did was pick out some paint colors. I had taken a picture of Emme's door as I was leaving so I could match up the colors.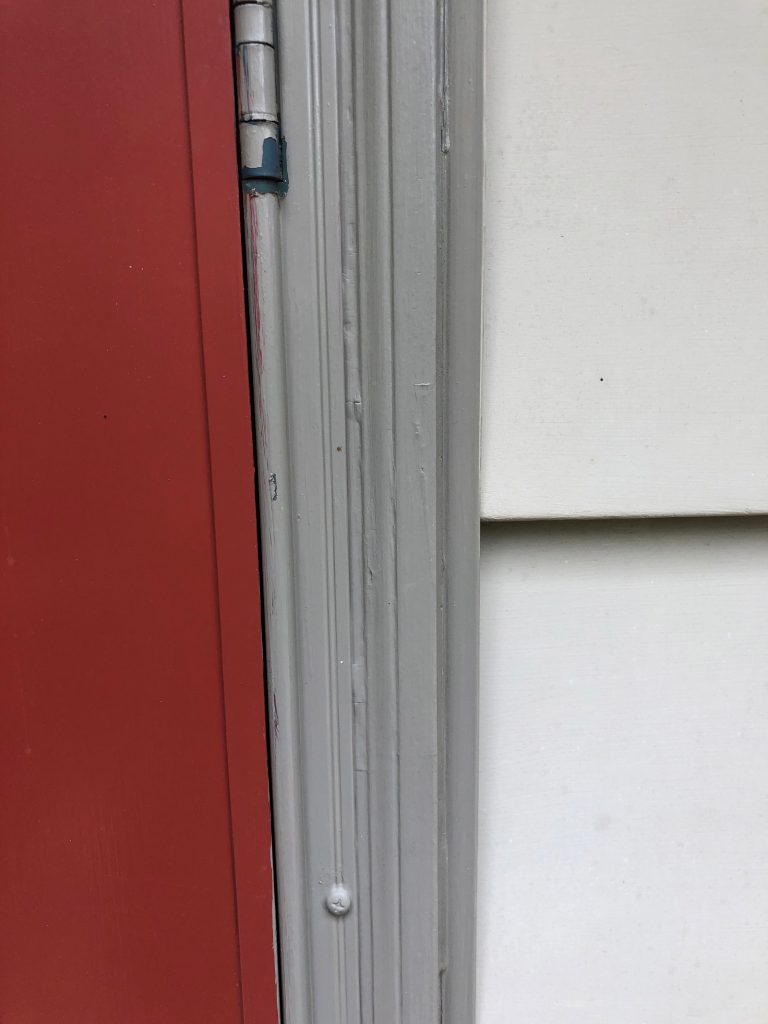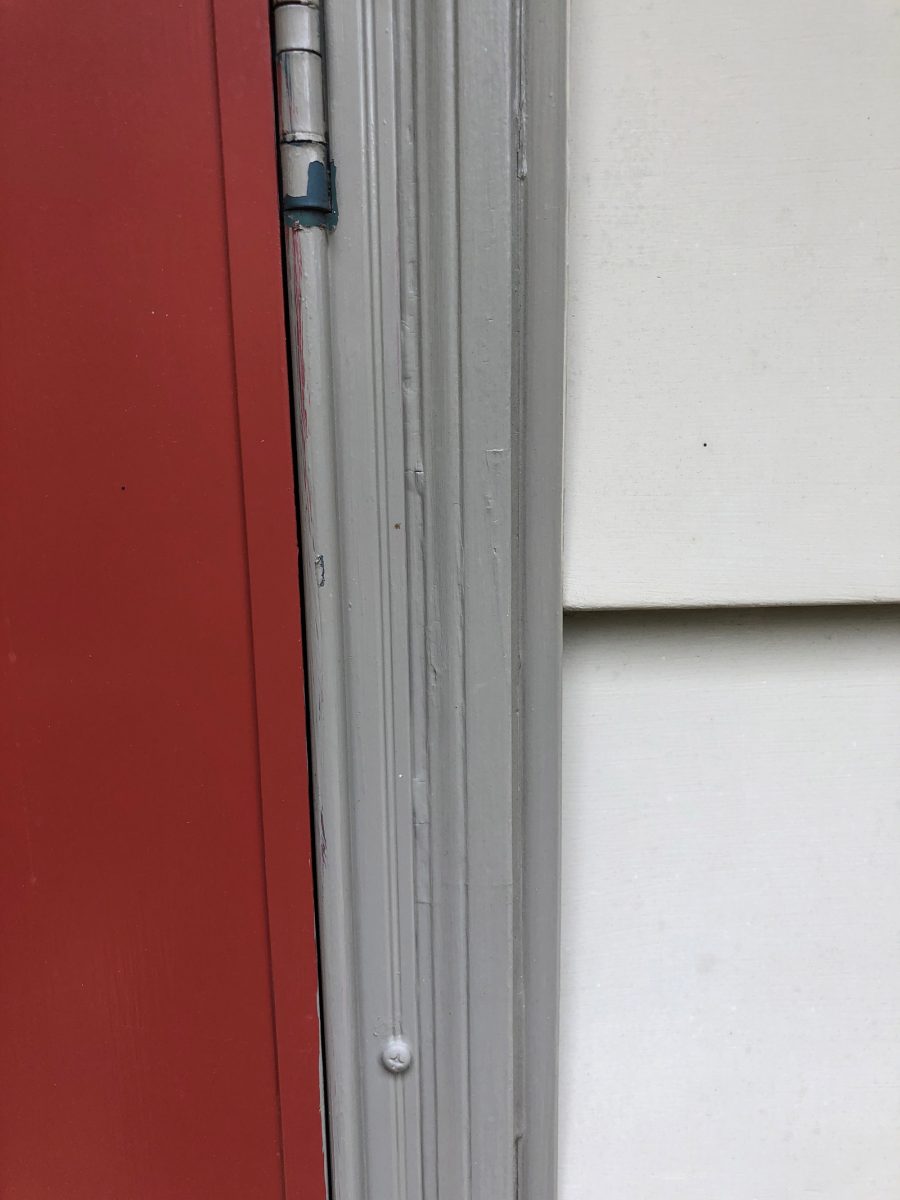 This photo has all the colors that I need to reference: a brick red, gray, and light gray.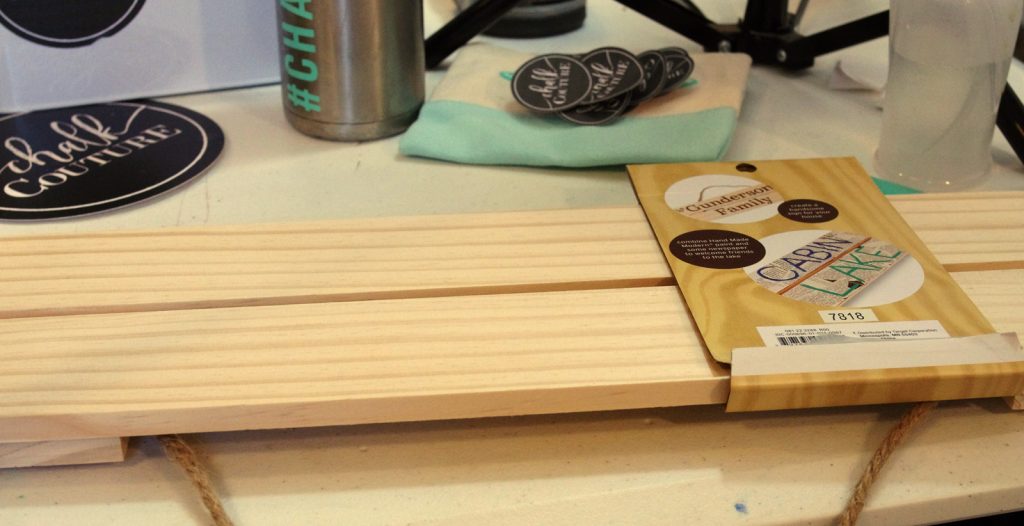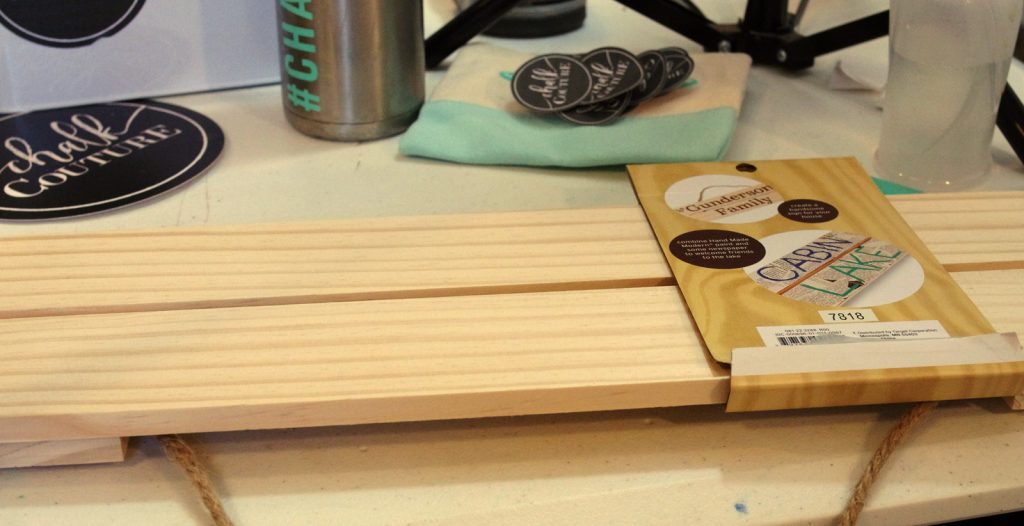 I painted the bare wooden sign with a light gray paint first. This would end up being the colors of the letters.
Next, I cut out the name of the salon using my Cricut Maker and wall vinyl.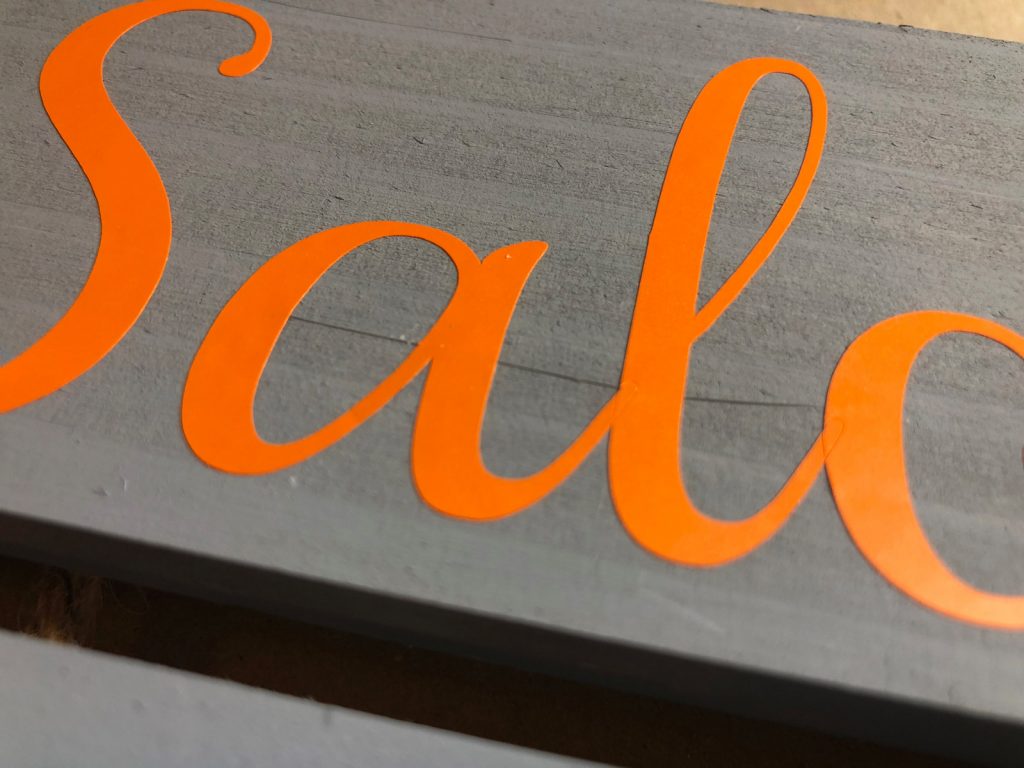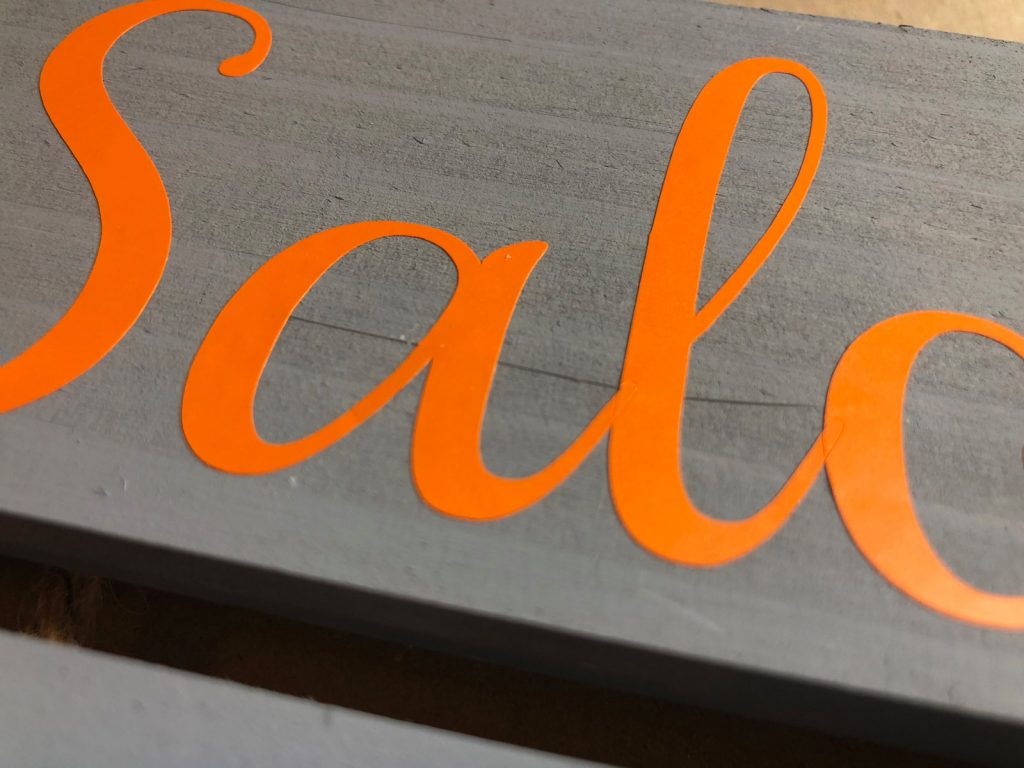 Once the paint was dry, I attached the letters to the sign making sure to smooth out any air bubbles.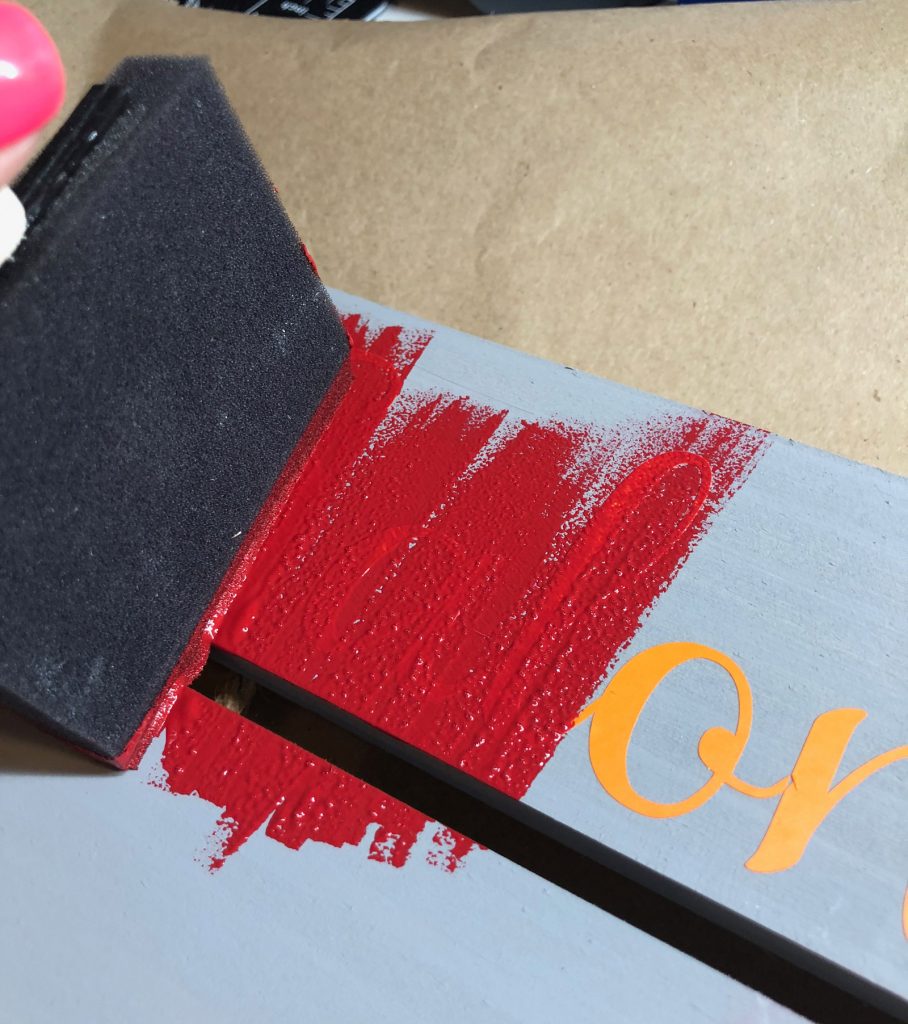 Once you are sure that the letters have firmly adhered, apply paint over the letters with an up and down motion (using a sponge brush) to avoid paint seeping under the letters.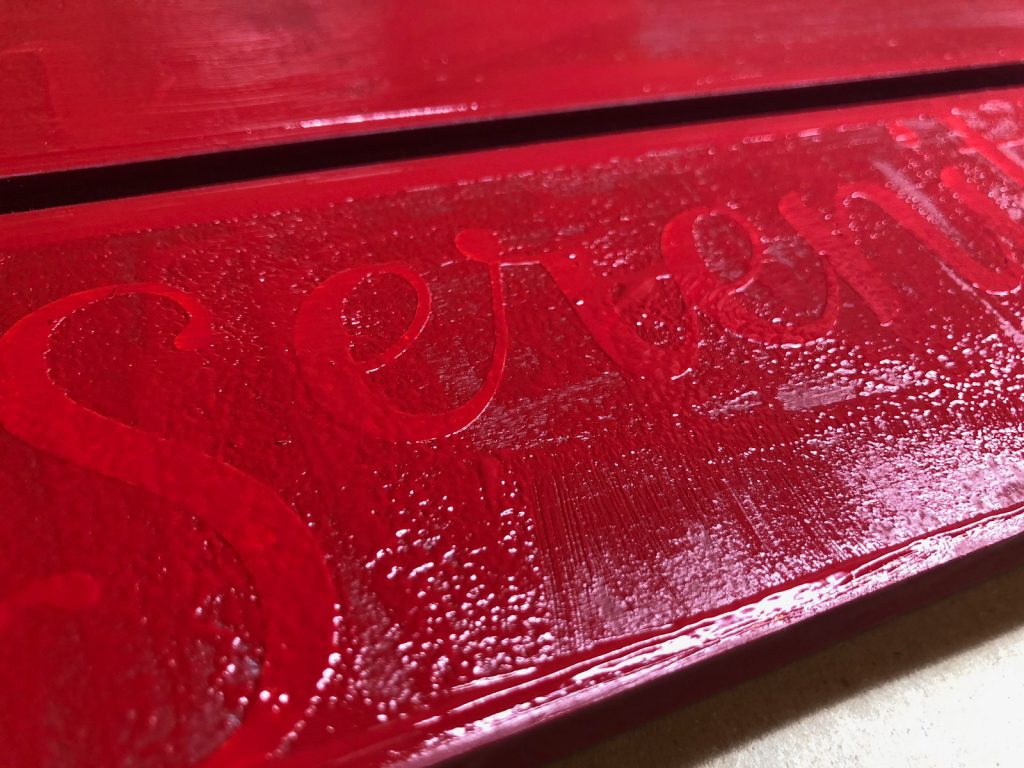 Cover entire surface of sign and then while the paint is still wet, peel up the vinyl letters.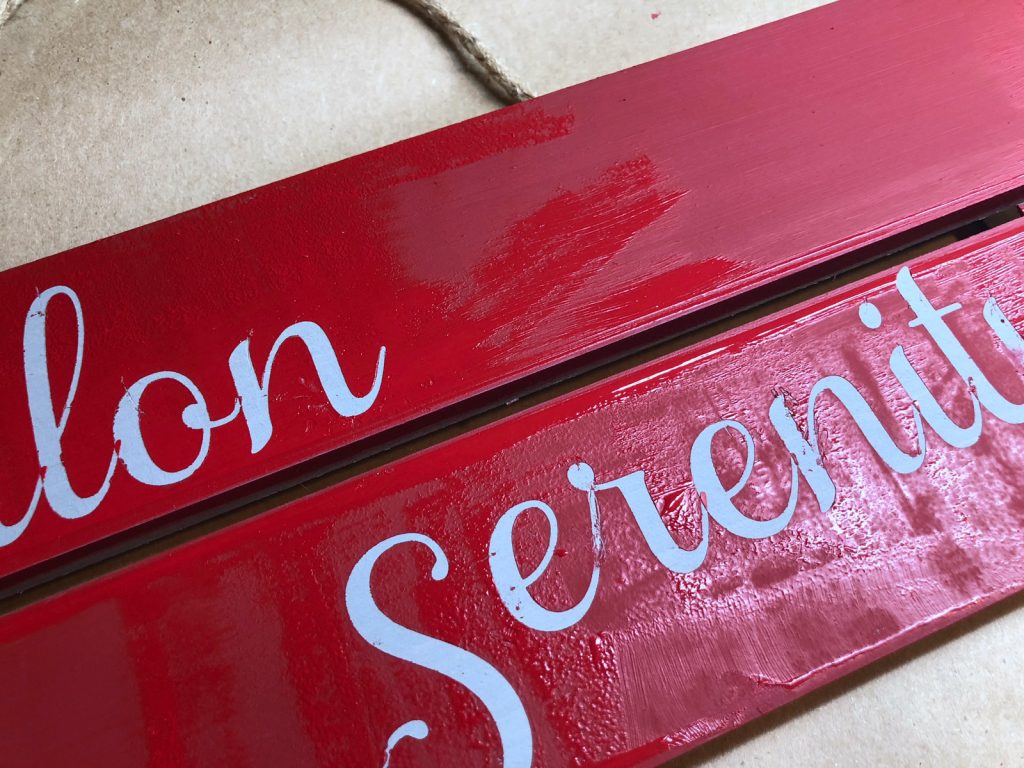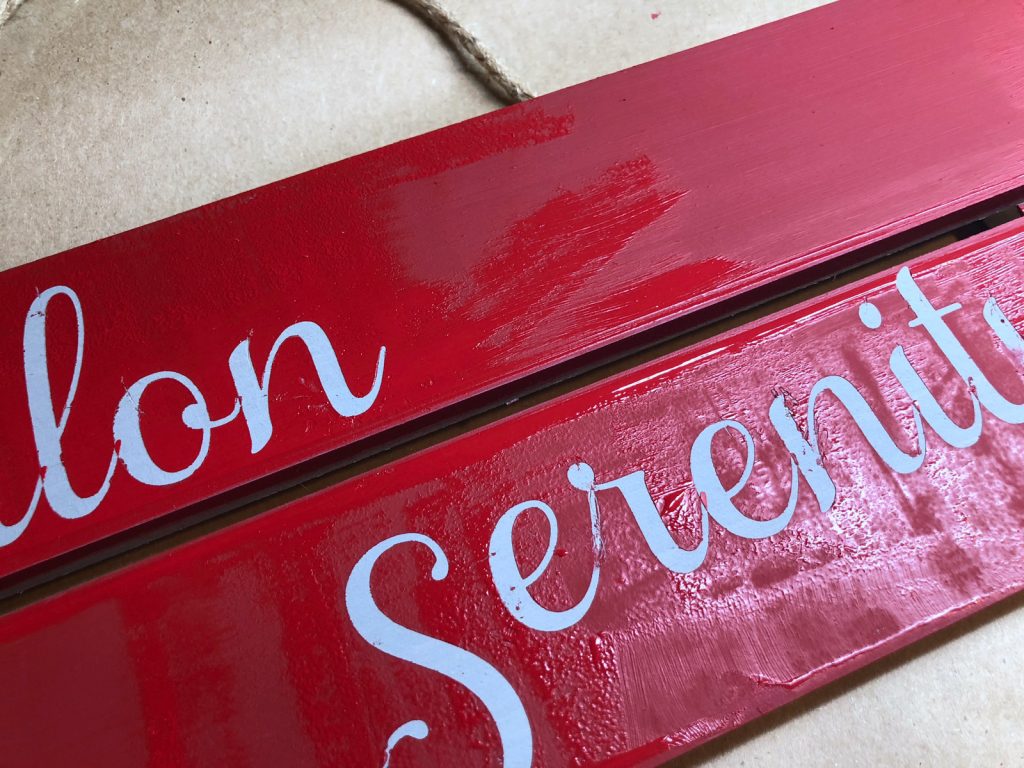 It may look a little blotchy, but don't worry, sanding will take care of this and the sign will have that popular worn, distressed look.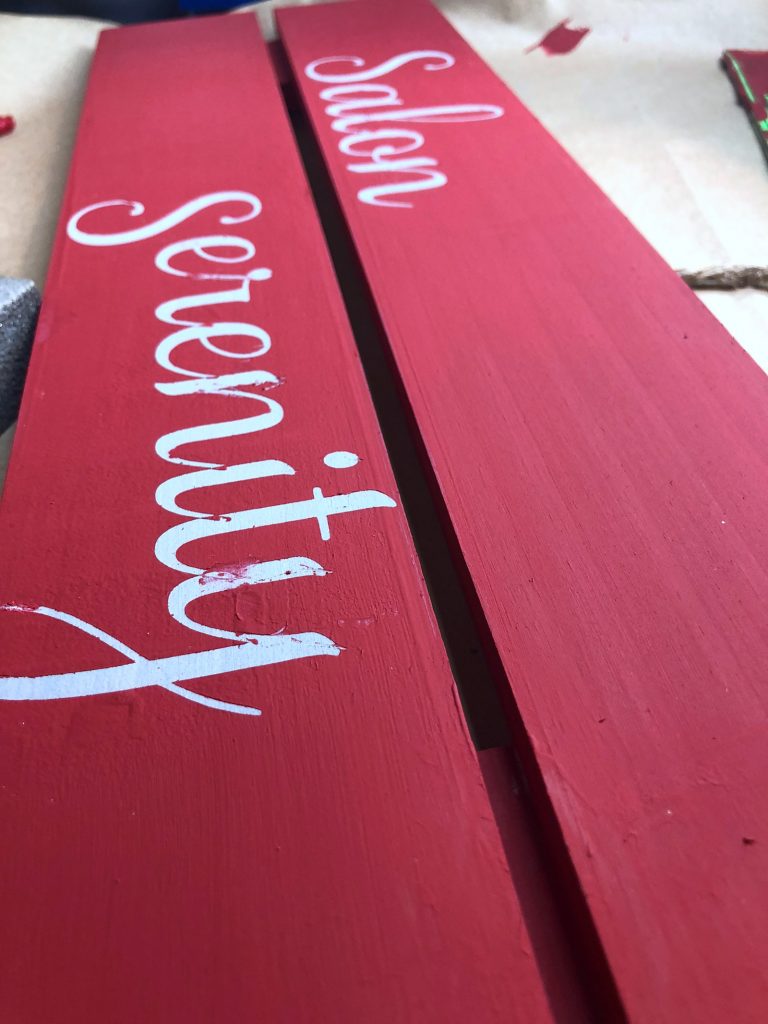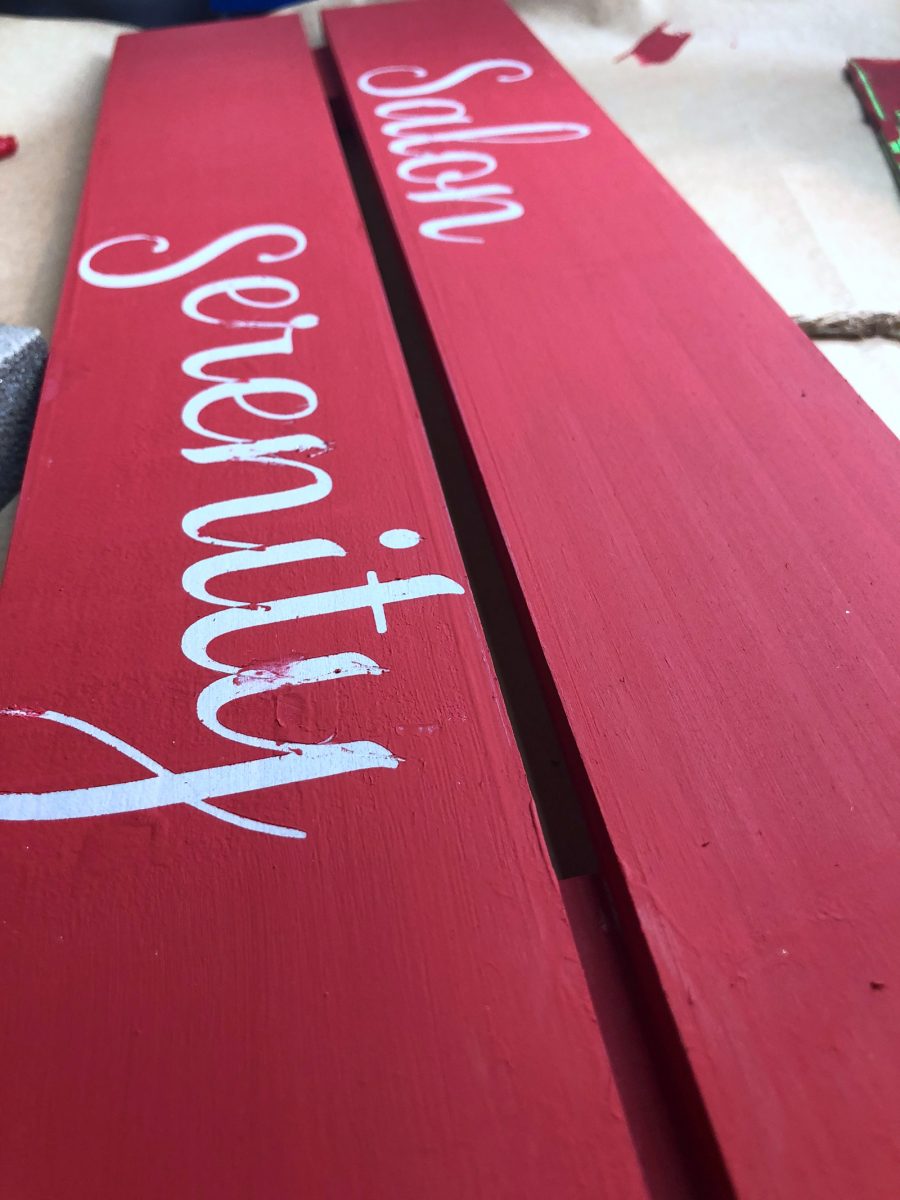 Allow the sign to dry completely before sanding.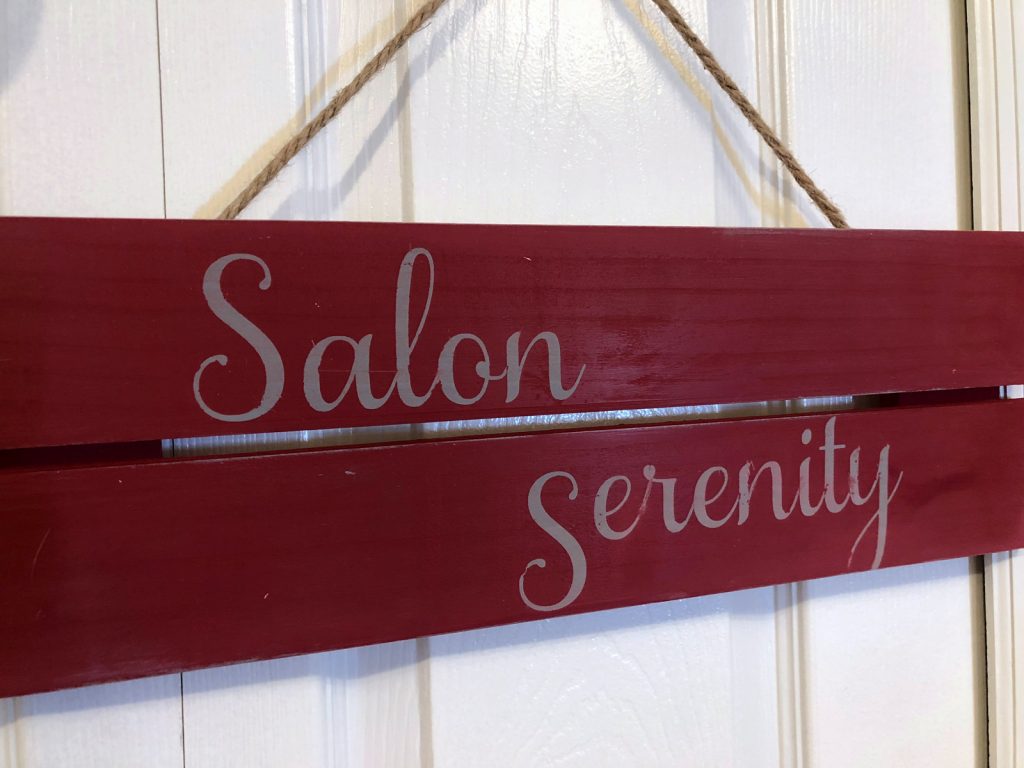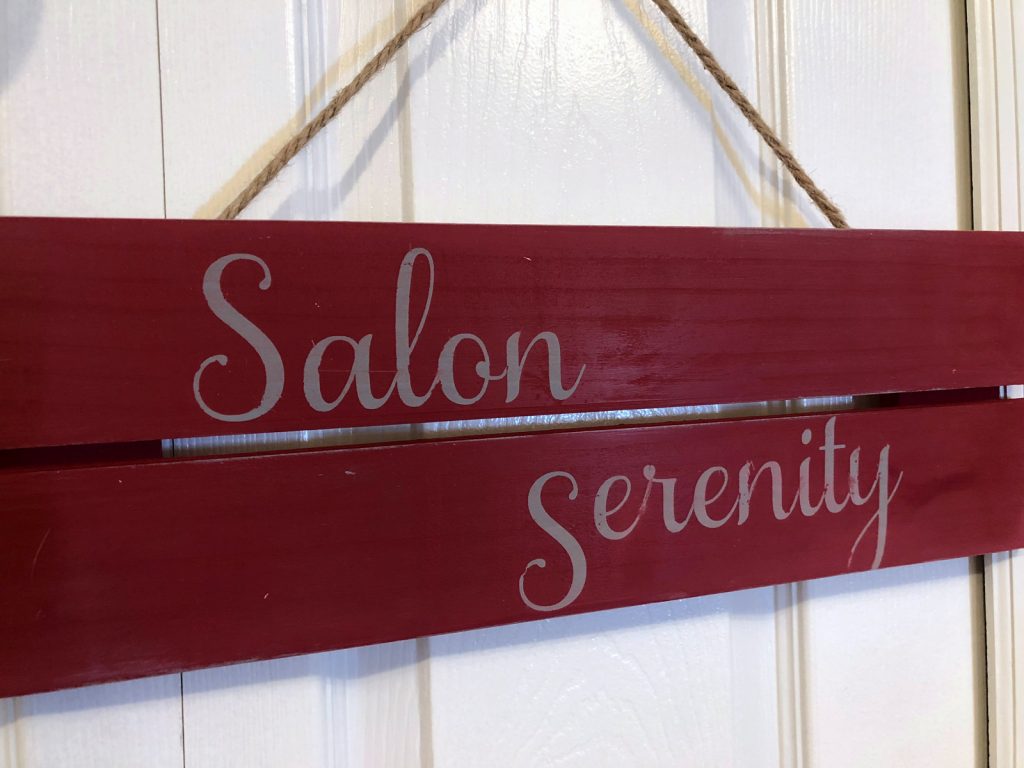 I sanded the sign completely, going over both the letters and also the edges of the sign.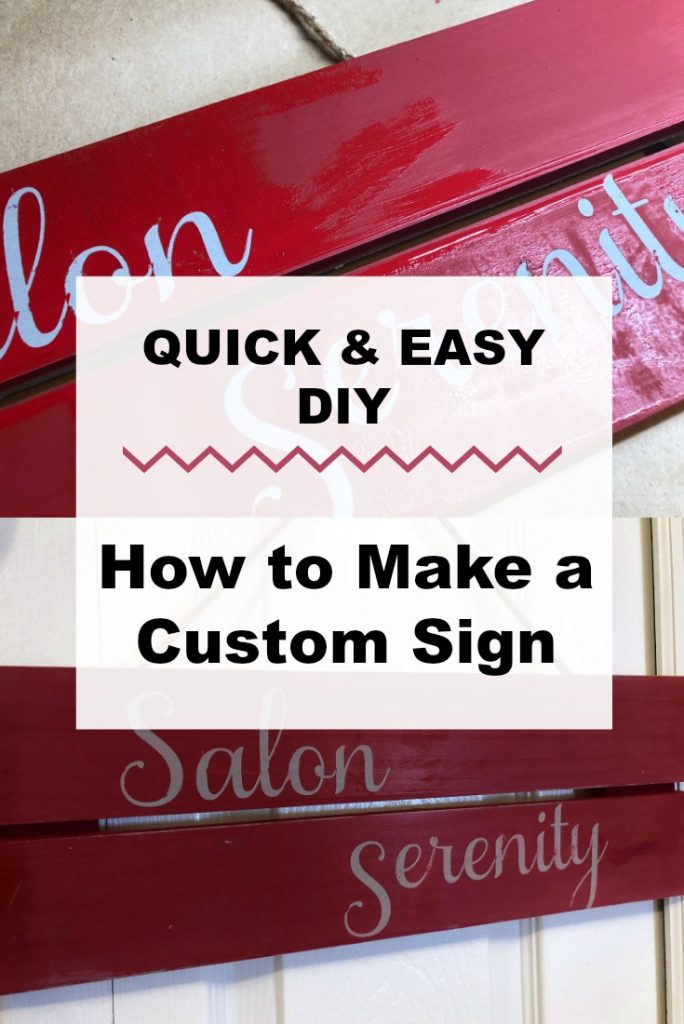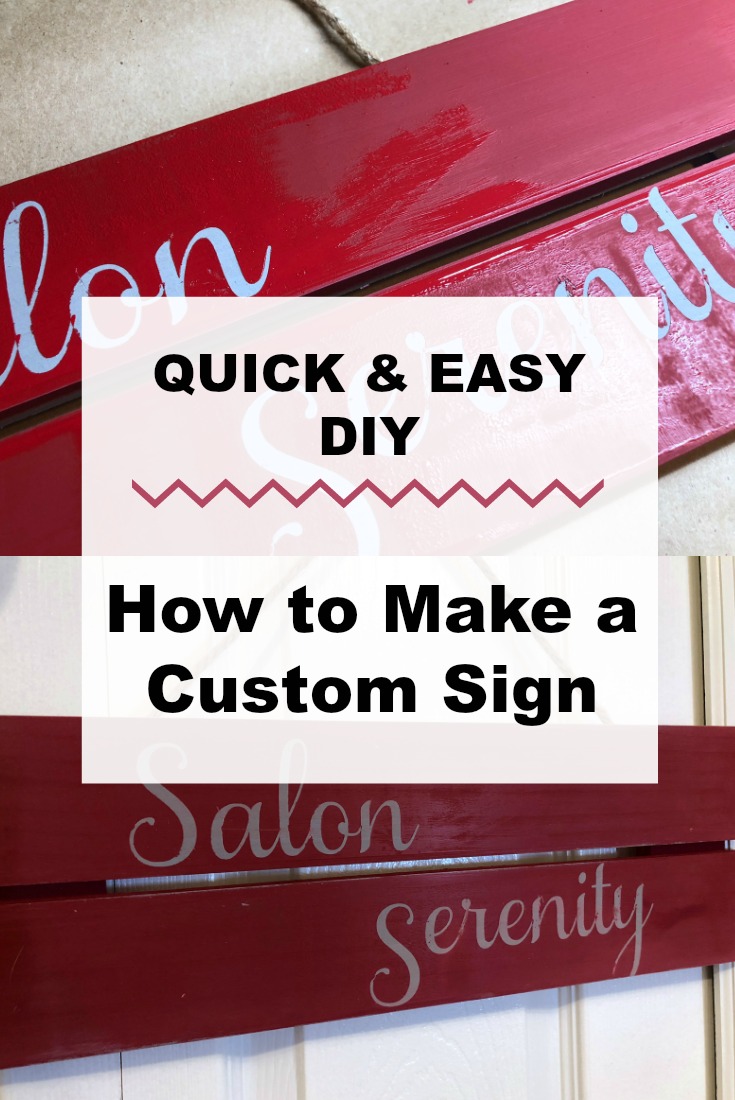 PLEASE PIN TO REMEMBER!
Here is Where I Party!