Here's a quick, easy-to-make, fun summer wreath using sand toys from the Dollar Tree. I love seeing wreaths made from unexpected items like flip flops, a garden hose, etc., so I kept that thought in mind as I was going up and down the aisles of the Dollar Tree. When I spotted these sand toys, I knew right away that they would make a super cute and simple wreath! This summer wreath with dollar store sand toys would be perfect for a child's summer birthday party or an end-of-summer ice cream party. Which is exactly what I'll be using mine for. Shhhh. Don't tell my grandkids – it's going to be a surprise!!!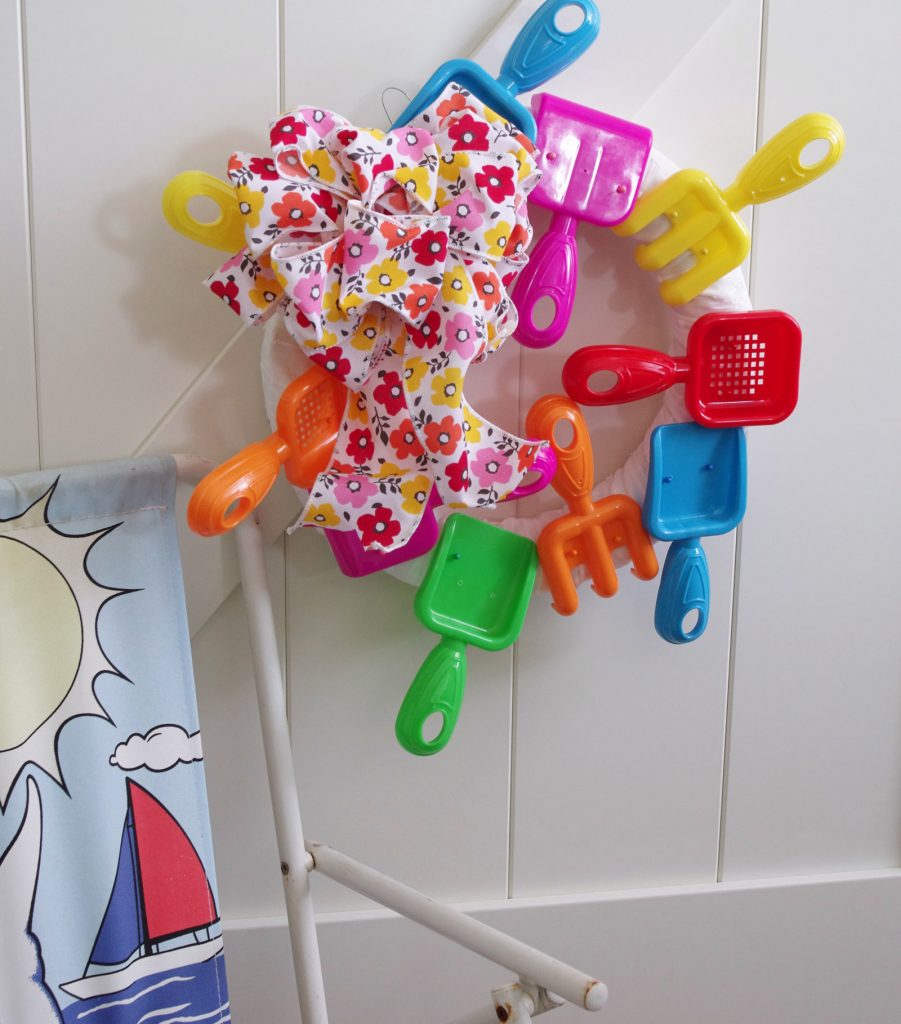 As I said, this sand toy wreath was really simple to make and I put it together in just minutes.
How to make a Summer Wreath with Dollar Store Sand Toys.


I started out with three sets of the sand toys that I bought at the Dollar Tree.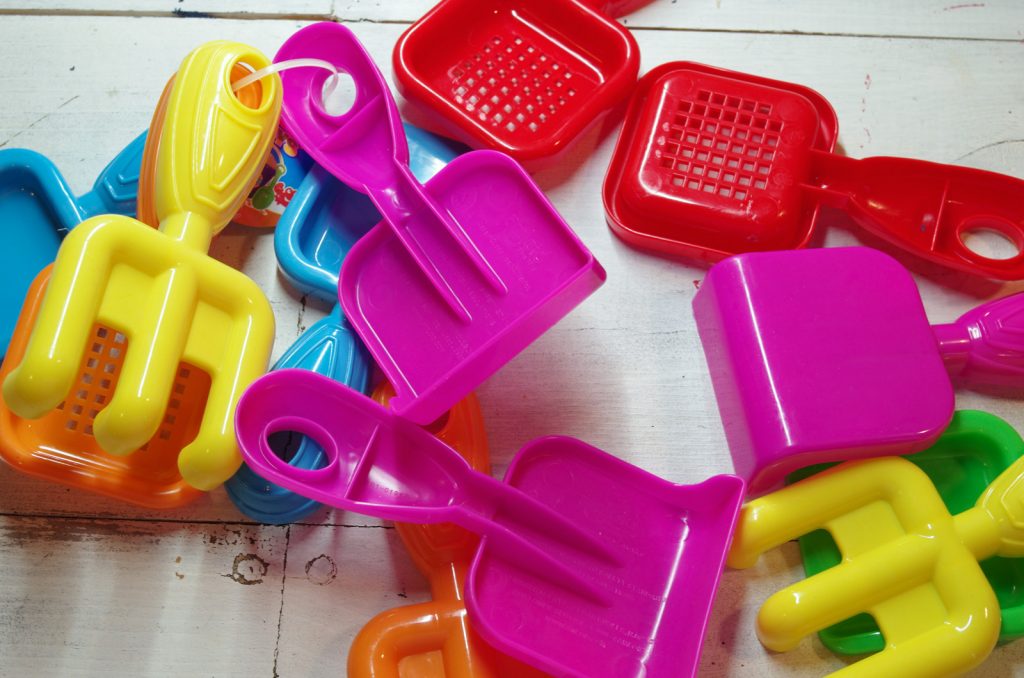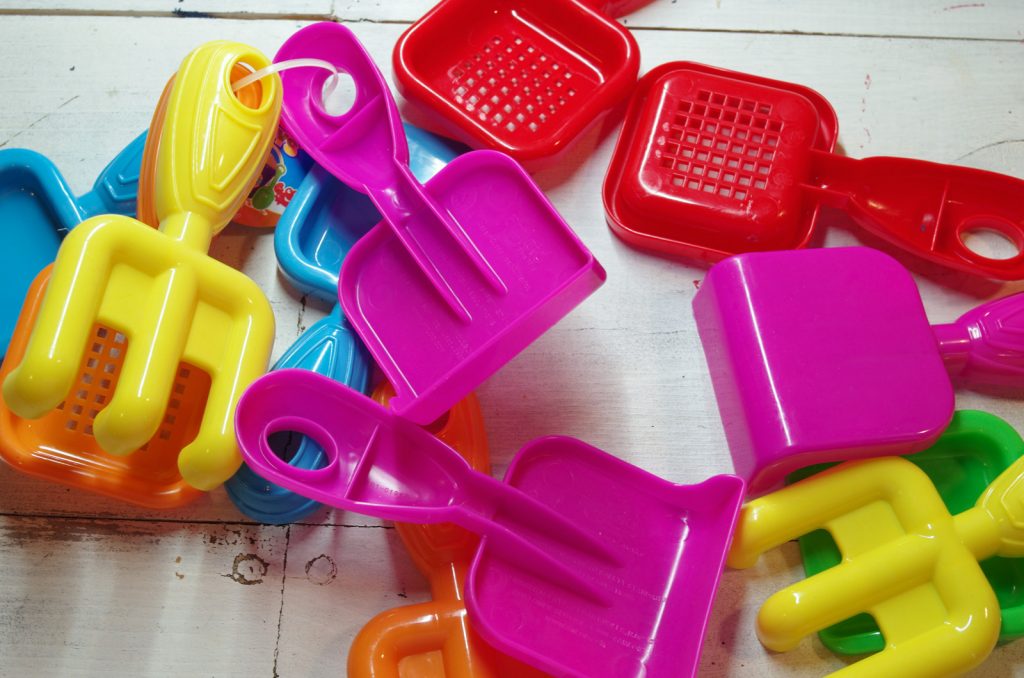 Then I gathered the rest of the supplies:
a 12″ wreath form,
a scrap of white fabric that was leftover from my bedroom curtains,
some straight pins with colored ball ends,
a hot glue gun, and
a drill with a very small (1/16″ bit)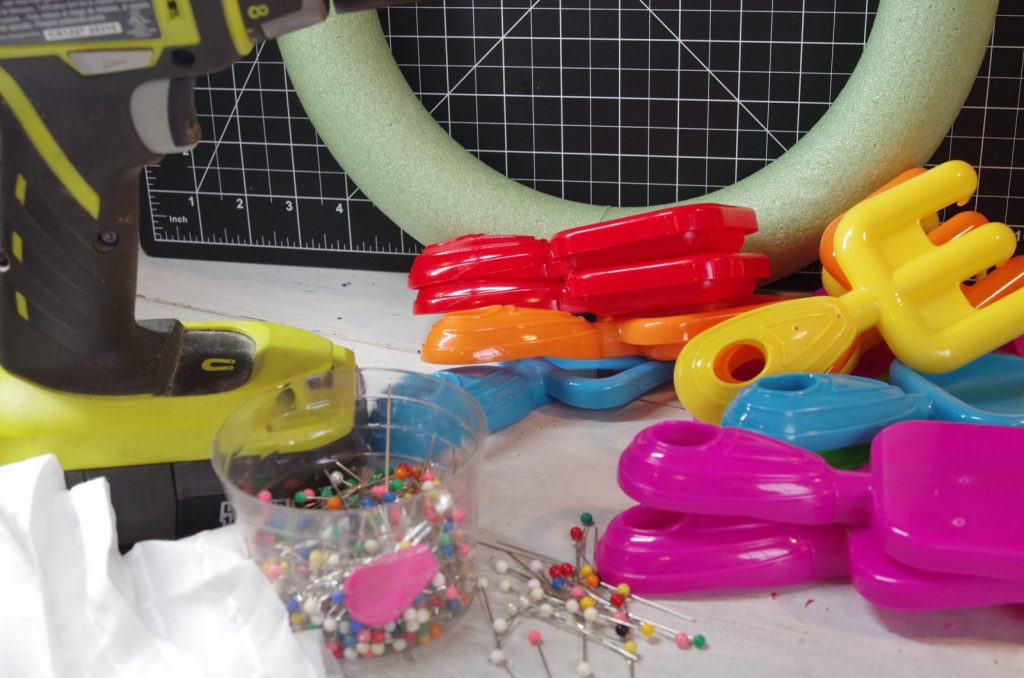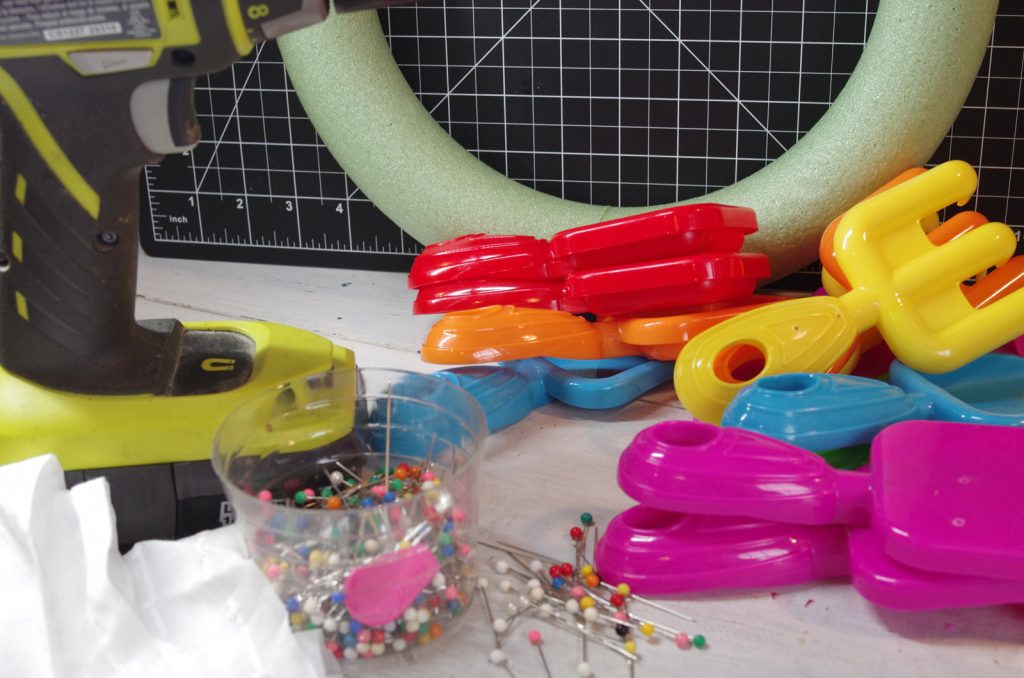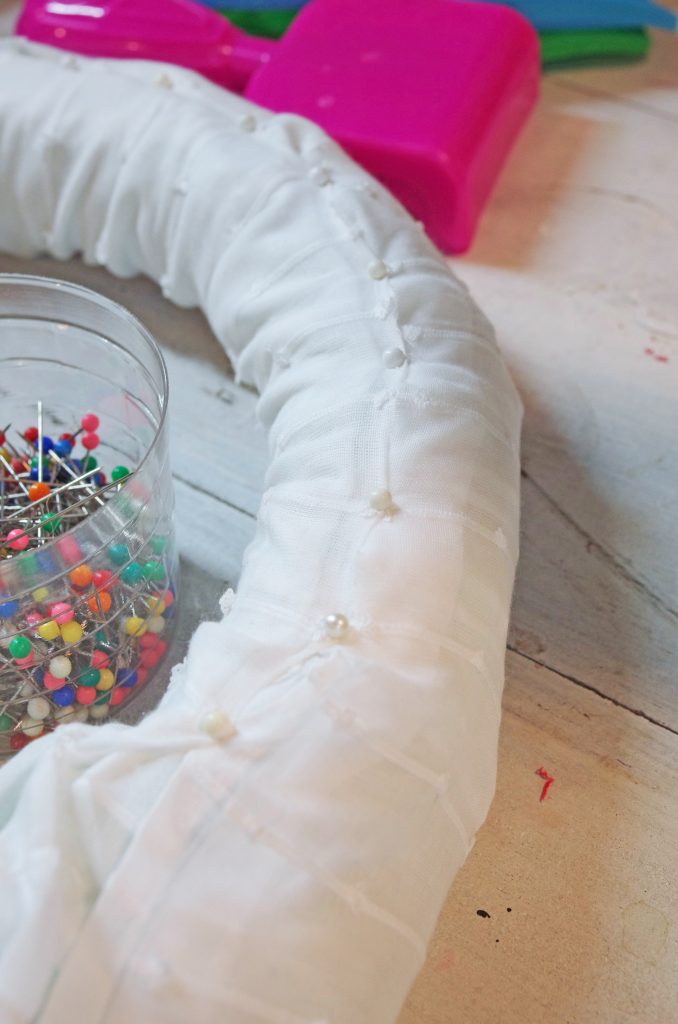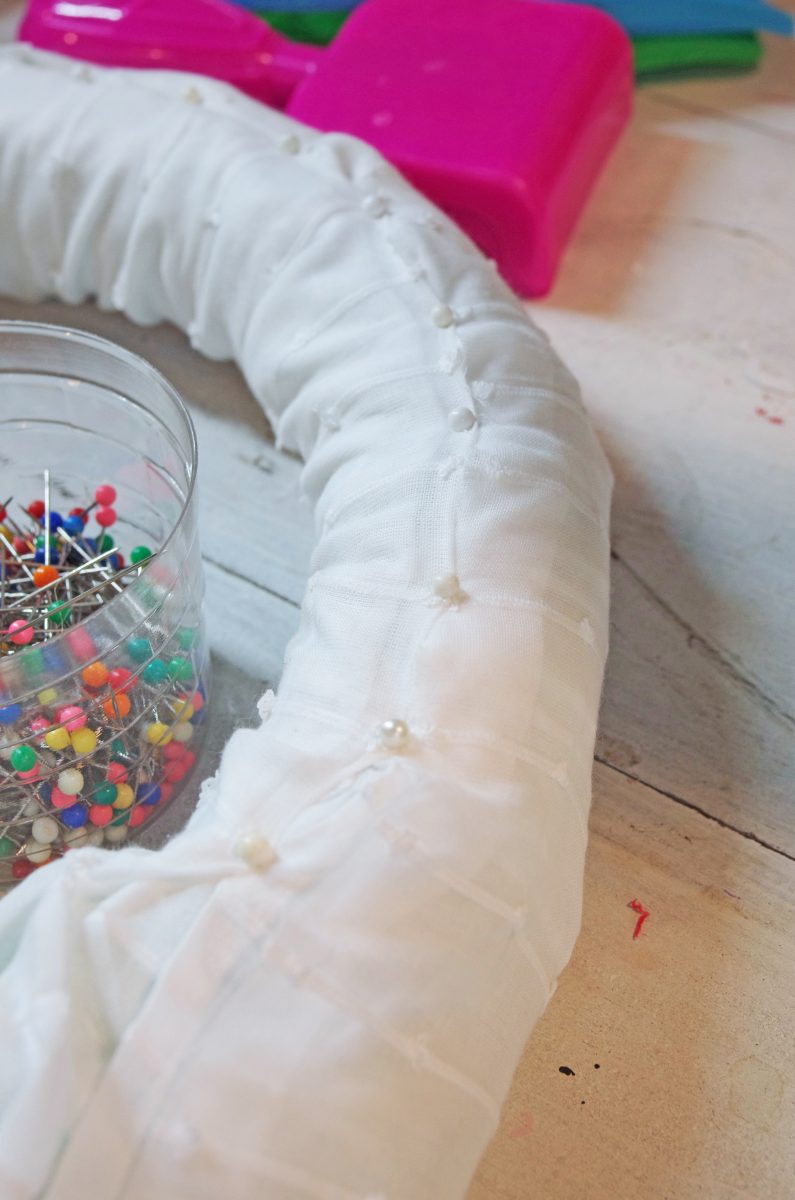 Step One
Wrap the fabric around the wreath form and secure at the back with straight pins. I've been using straight pins when making my wreaths for years. This way you can reuse the wreath forms again and again.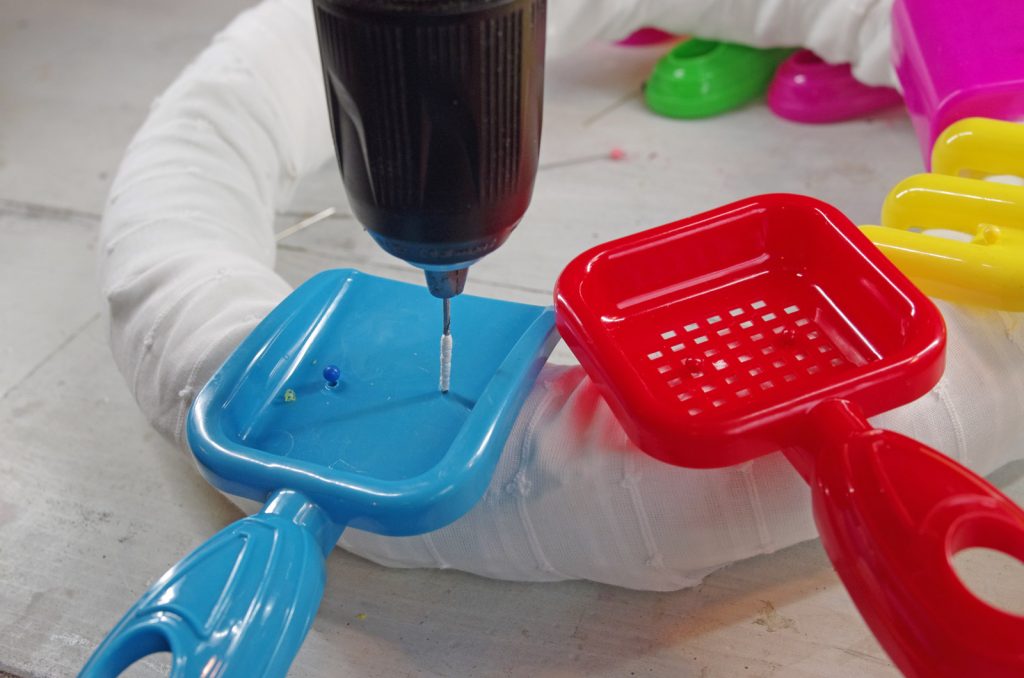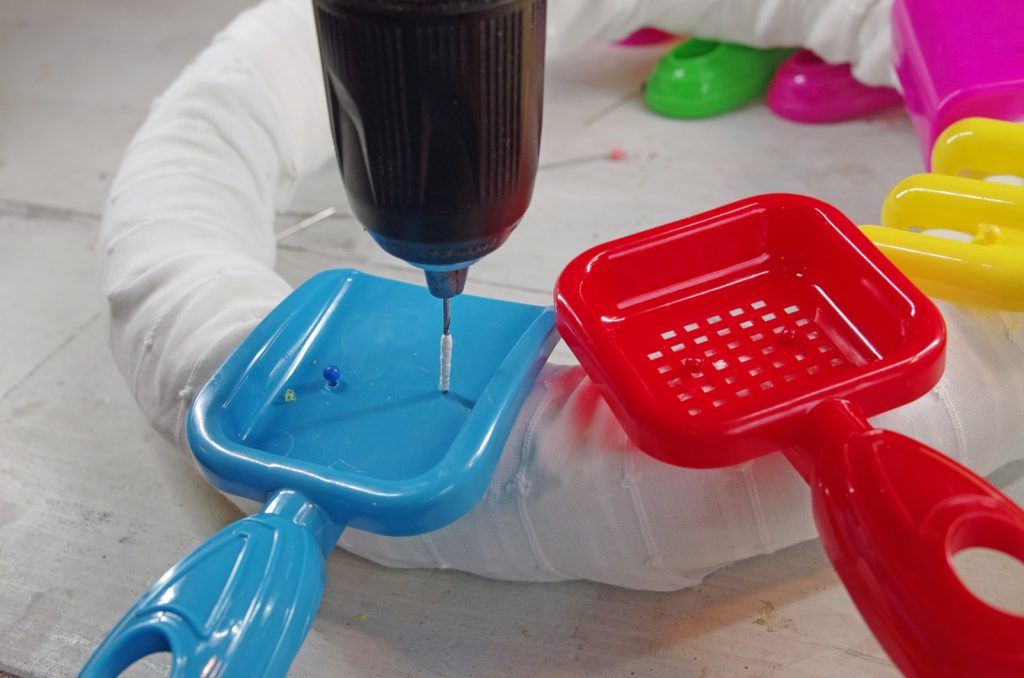 Step Two
Attach the sand toys by drilling small holes into them using a small bit. Insert the pins through holes and into the wreath form. I used two pins in each sand toy. I started out with the handles of the shovels all pointing towards the outside of the wreath but wasn't happy with that look. It looks a lot better with alternating which way the handles are facing.
Step Three
Add a bow and hang! I think this bow may be a little too big but it's what I grabbed first. I might change it out for a smaller, polka dot one.
Like I said, it's simple. Perfect as decor for a child's party.
Now let's see what my friends have made:
---
Here are five more Easy Dollar Store Project Ideas
Adhesive Drawer Liner Transforms Kitchen Cabinets
Dollar Store Panda Bento Box Tutorial + SVG
Set Up Kitchen And Bath From The Dollar Store