Making felt flowers just got a whole lot easier.  Here is how to make felt flowers using Cricut Maker. (this post contains affiliate links)
Even though I already had a Cricut Explore Air 2, I had to have a Cricut Maker. I like sewing and making fabric crafts so I thought it would be a helpful tool in my craft room, I was right. I love it! And I'm pretty impressed with how well it cuts fabric. My latest project is a Fall Wreath that I made using felt flowers. I have also used the Cricut Maker in the past to make fabric coasters and silverware holders. Both of those articles have thorough, step-by-step instructions on how to cut fabric using the Cricut Maker so I won't repeat the steps here. If you're new to cutting fabric with the Maker, please click on either of those projects for easy-to-follow instructions with lots of photos.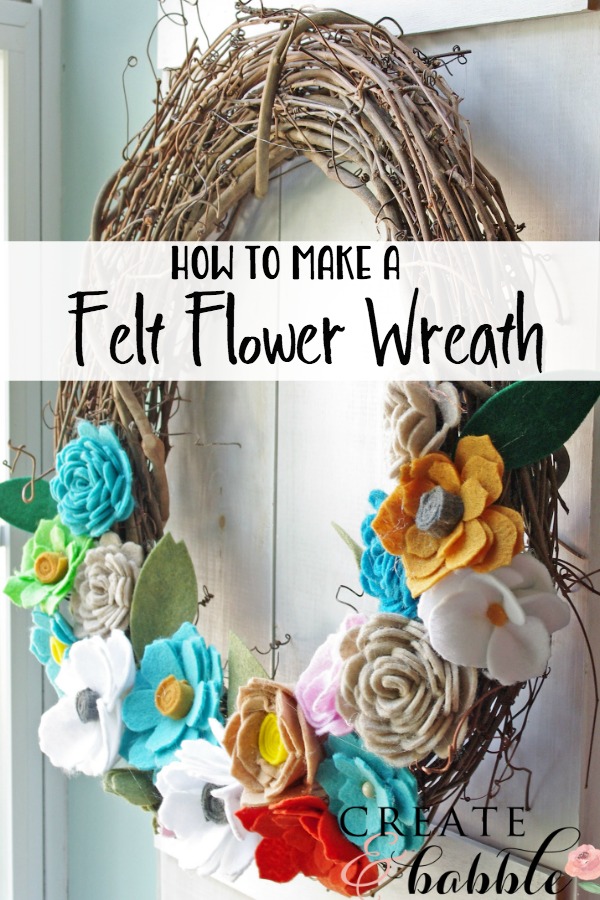 How to make felt flowers using Cricut Maker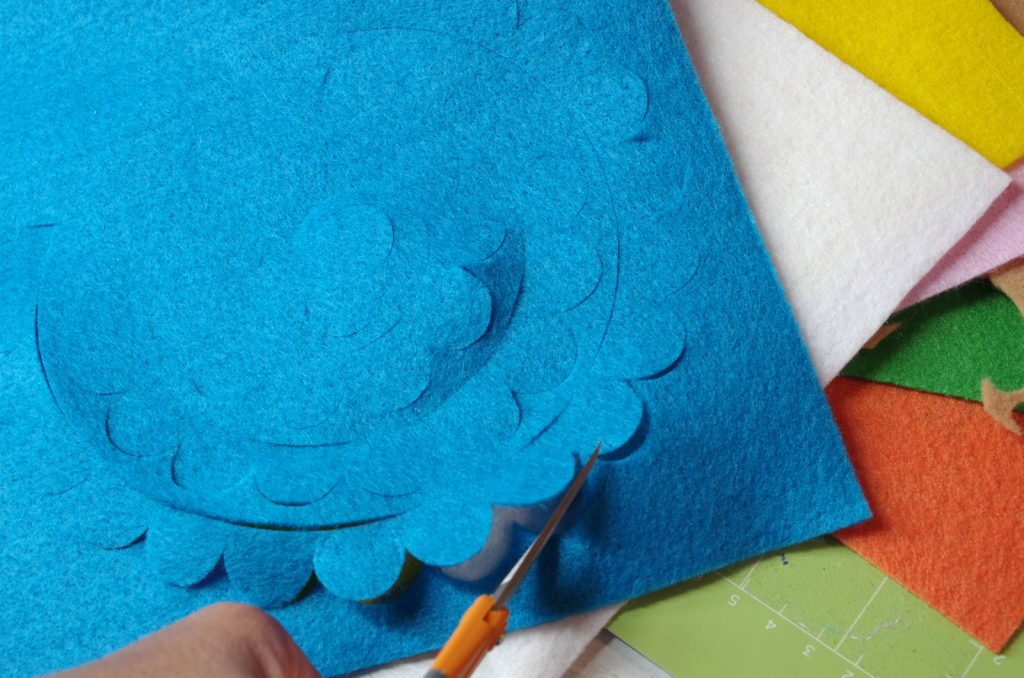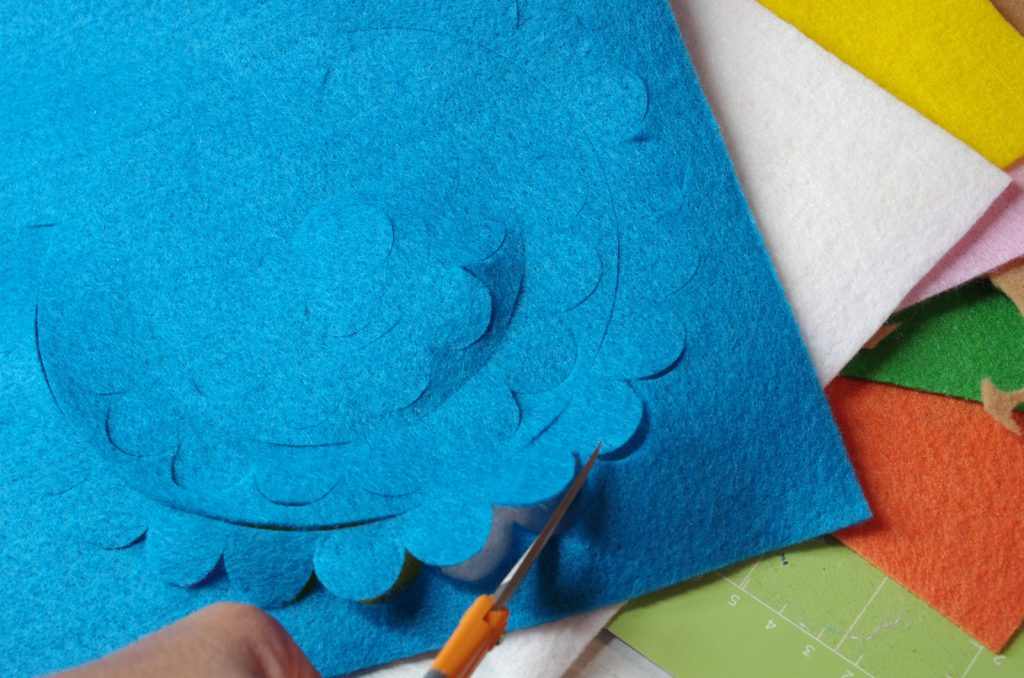 This was the first time that I cut felt with the Maker and I was pretty impressed. As you can see in the image above, I had to snip a few points here and there but for the most part, the Cricut Maker did a fabulous job of cutting through the polyester felt that I used.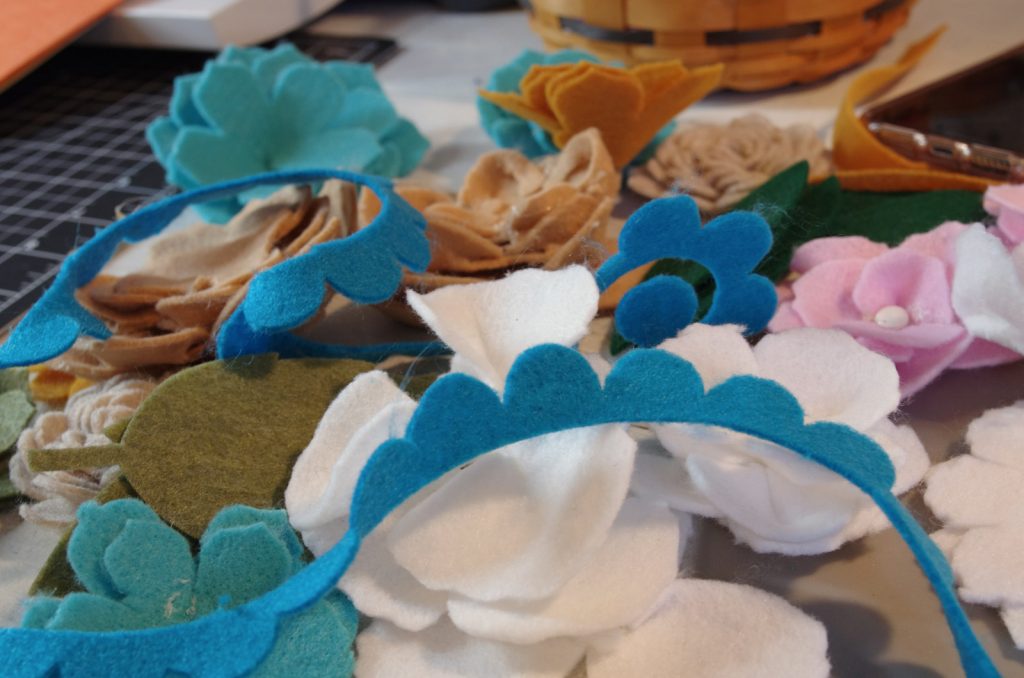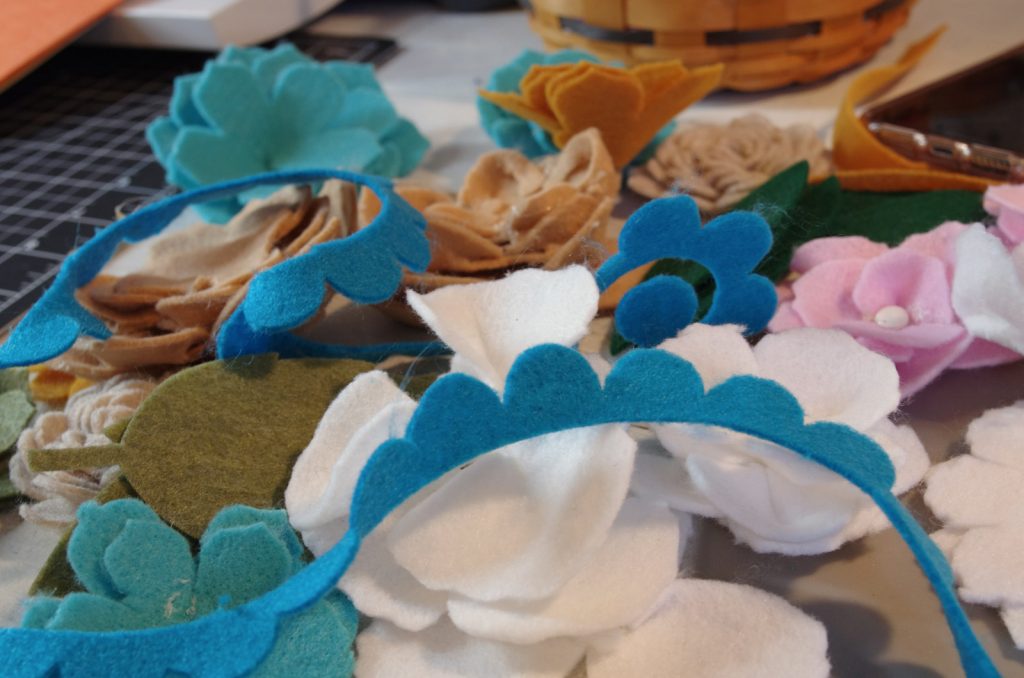 I cut out a lot of flowers so my Maker got quite the workout!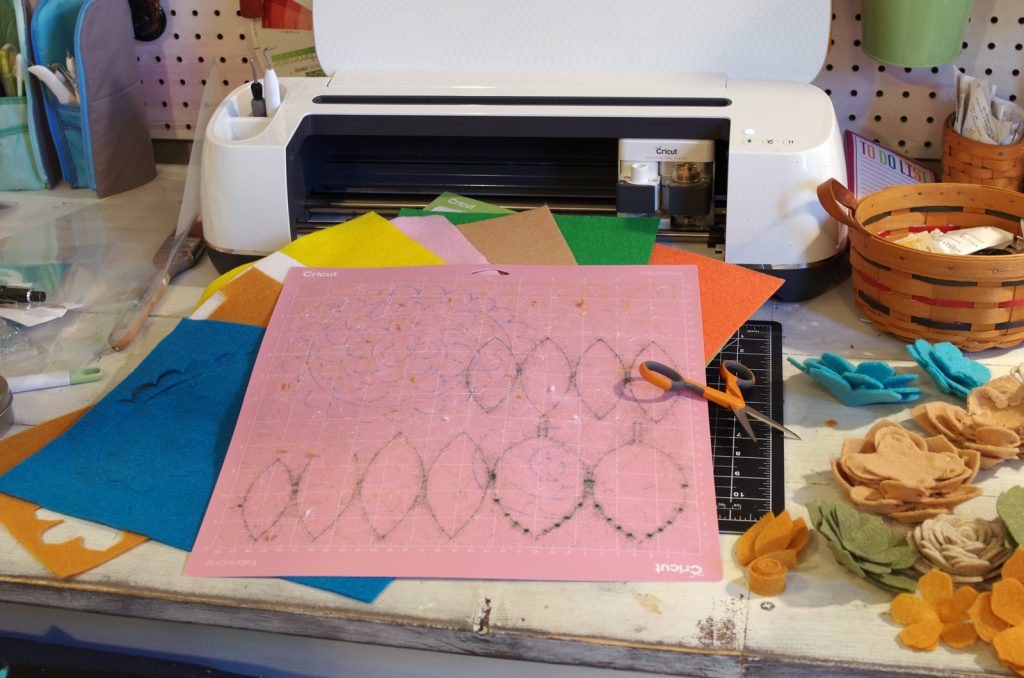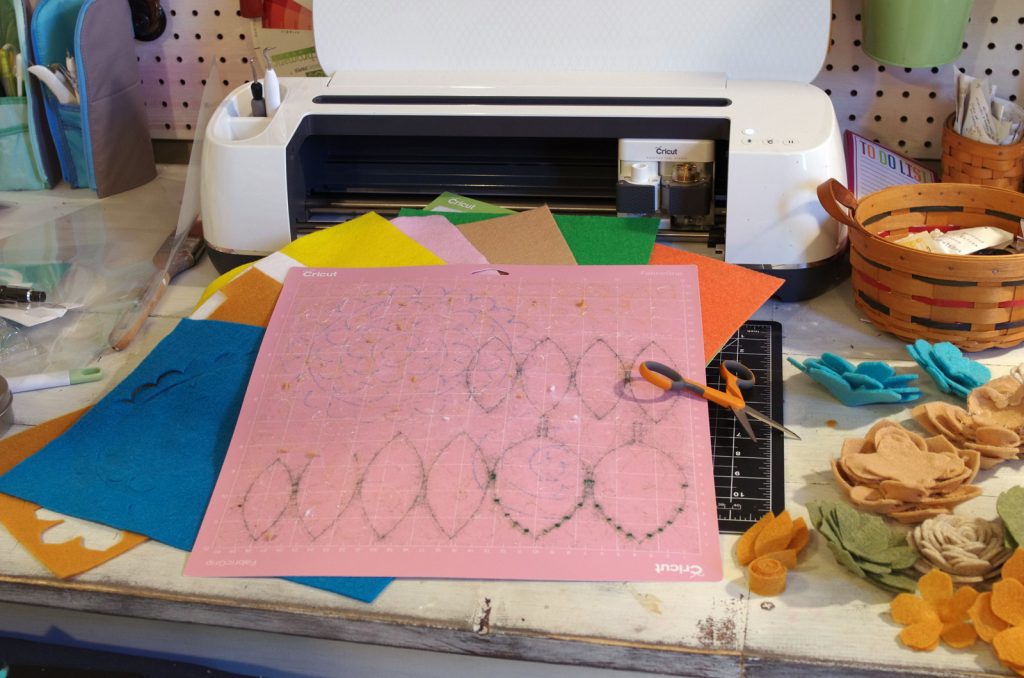 There was a lot of felt fibers on my mat after I was done cutting out all of the flower shapes. I cleaned it up with a soapy scrubby sponge and it's good and sticky again!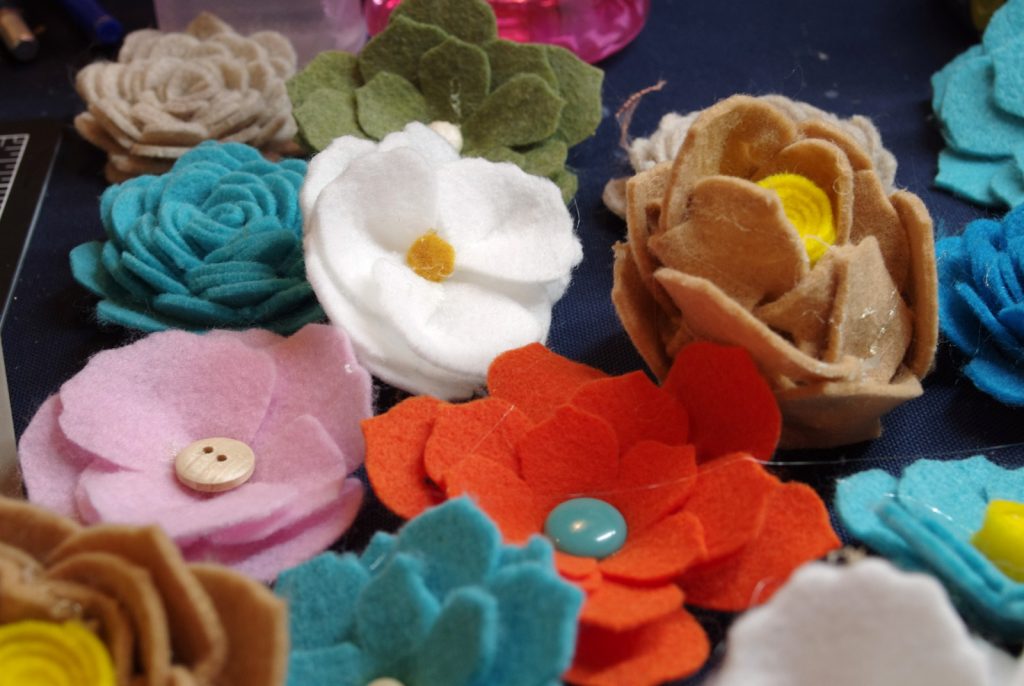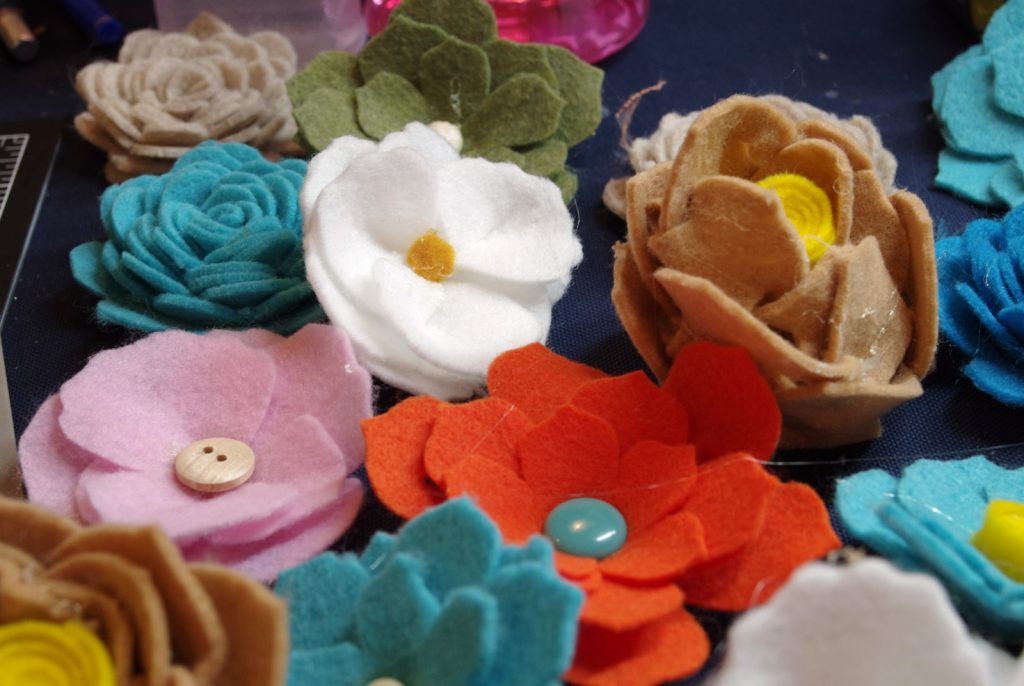 I was able to figure out how to put most of the flowers together, but that brown one with the yellow center had me stumped. Lucky for me I was broadcasting live on my Facebook page and one of my viewers was able to help me figure it out!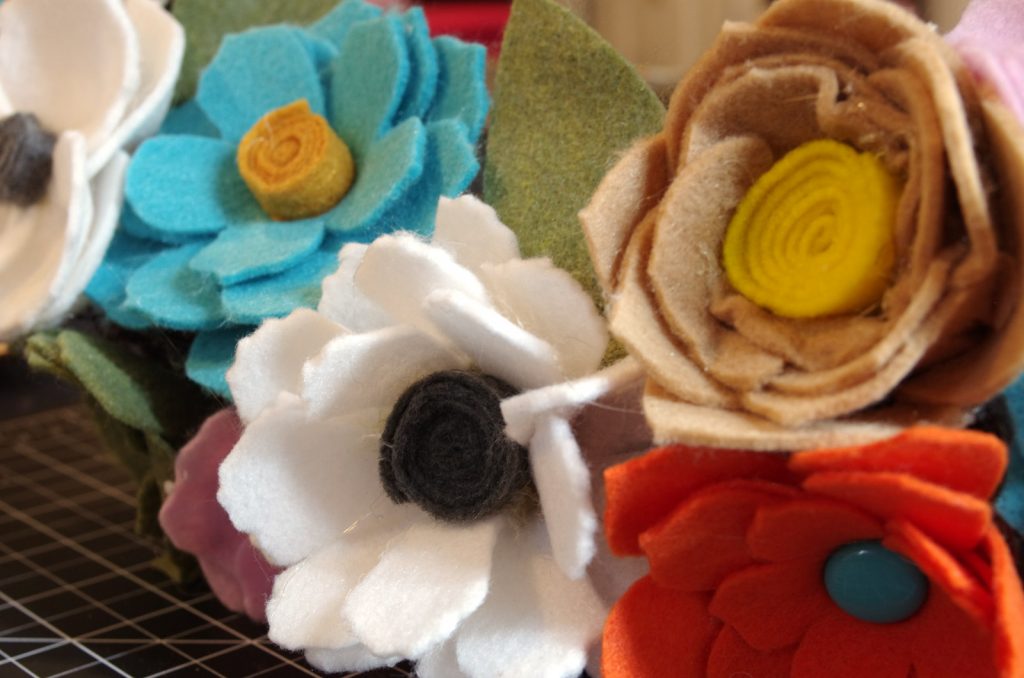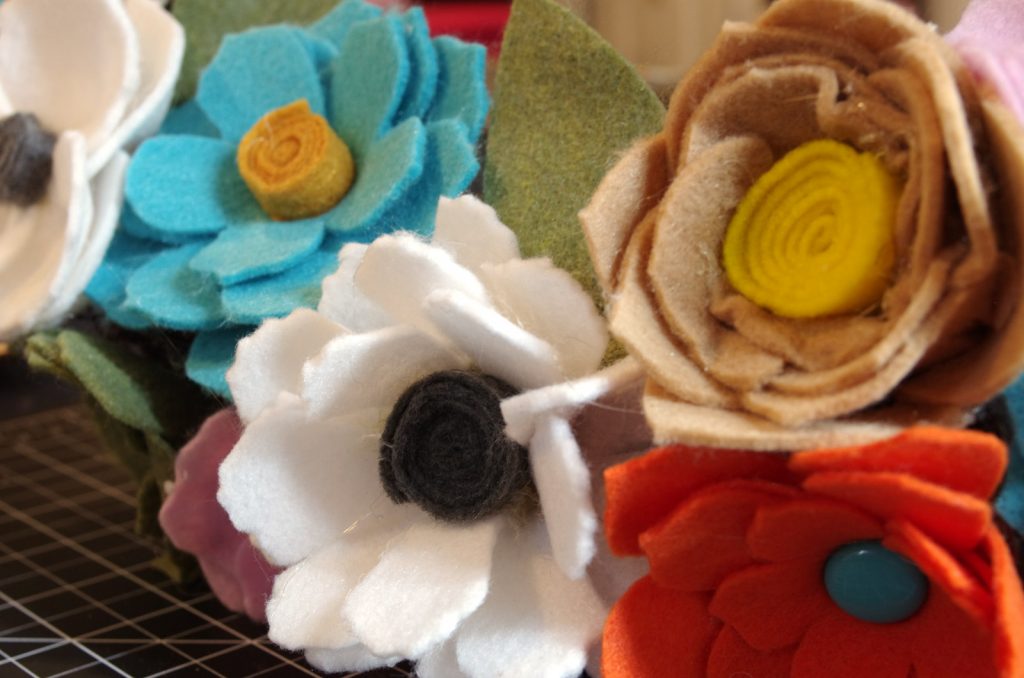 The shapes that I used were from a Ready to Make Project in Cricut Design Space. It's free for Cricut Access holders. There are 4 or 5 different flower shapes in it. I used all of them! I chose not to use all of the centers provided. For some flowers, I glued on a button in the center.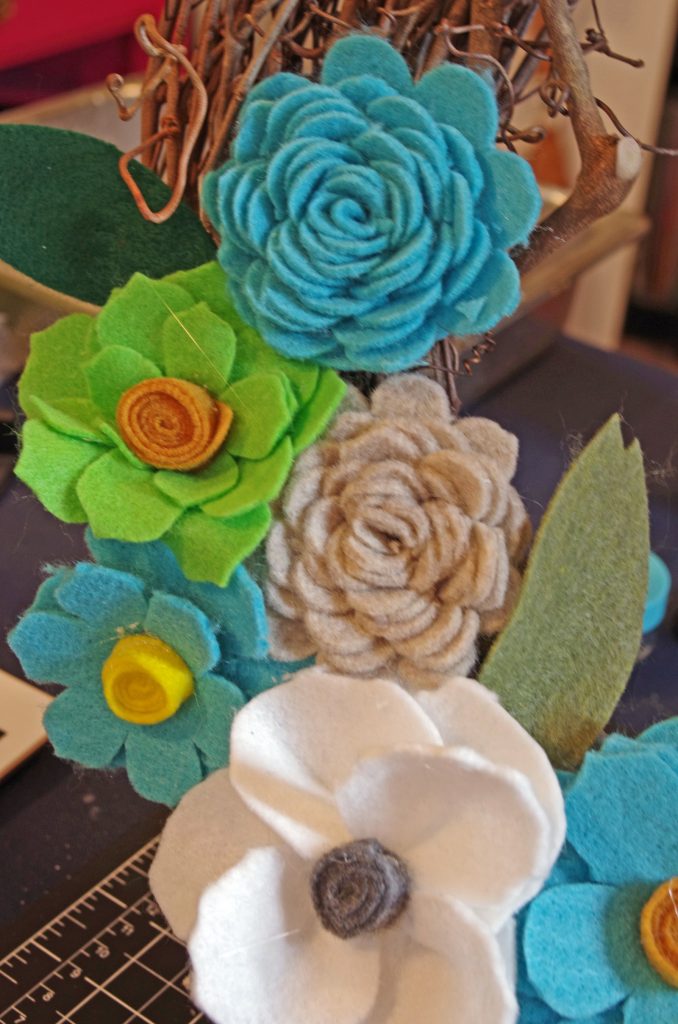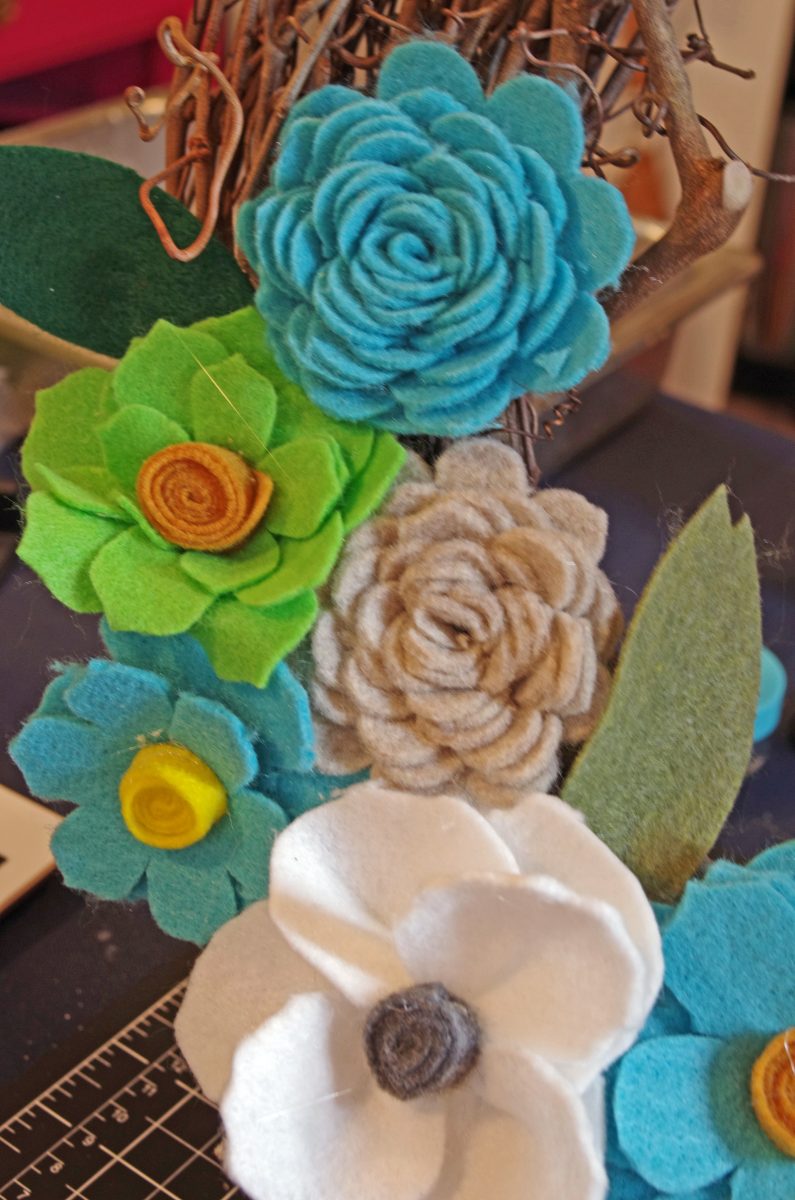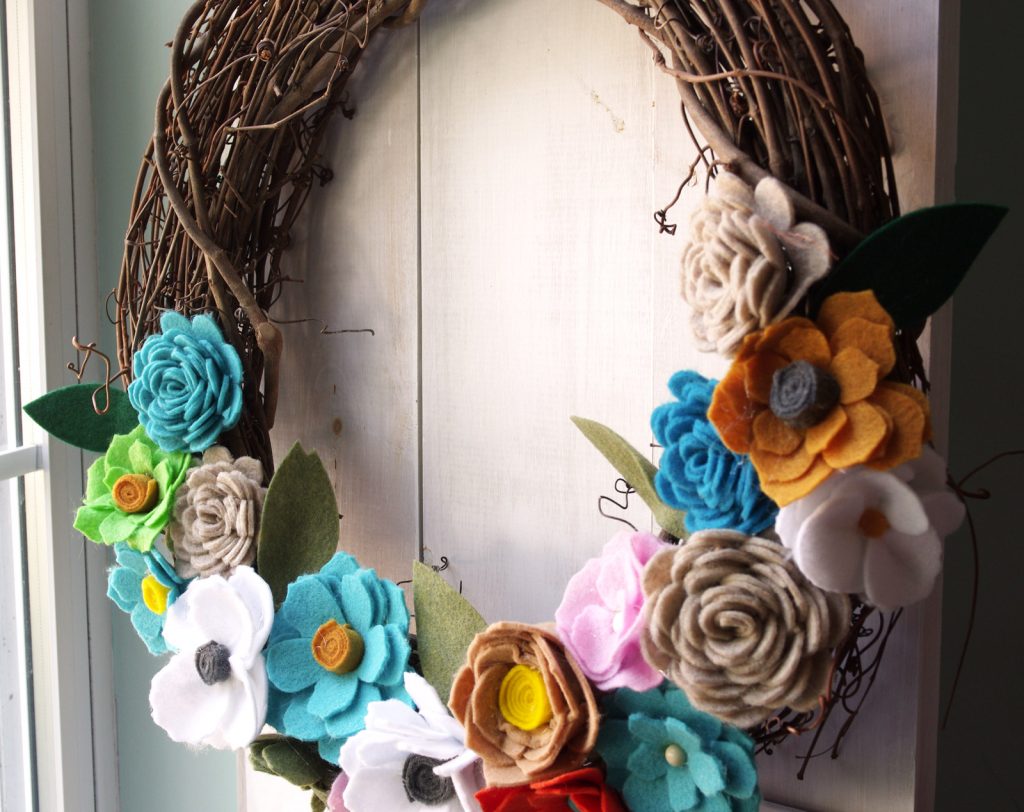 The glue gun
was used to attach the flowers and the leaf shapes to the grapevine wreath. I love how it looks on the Easy DIY Farmhouse Shutters in my kitchen.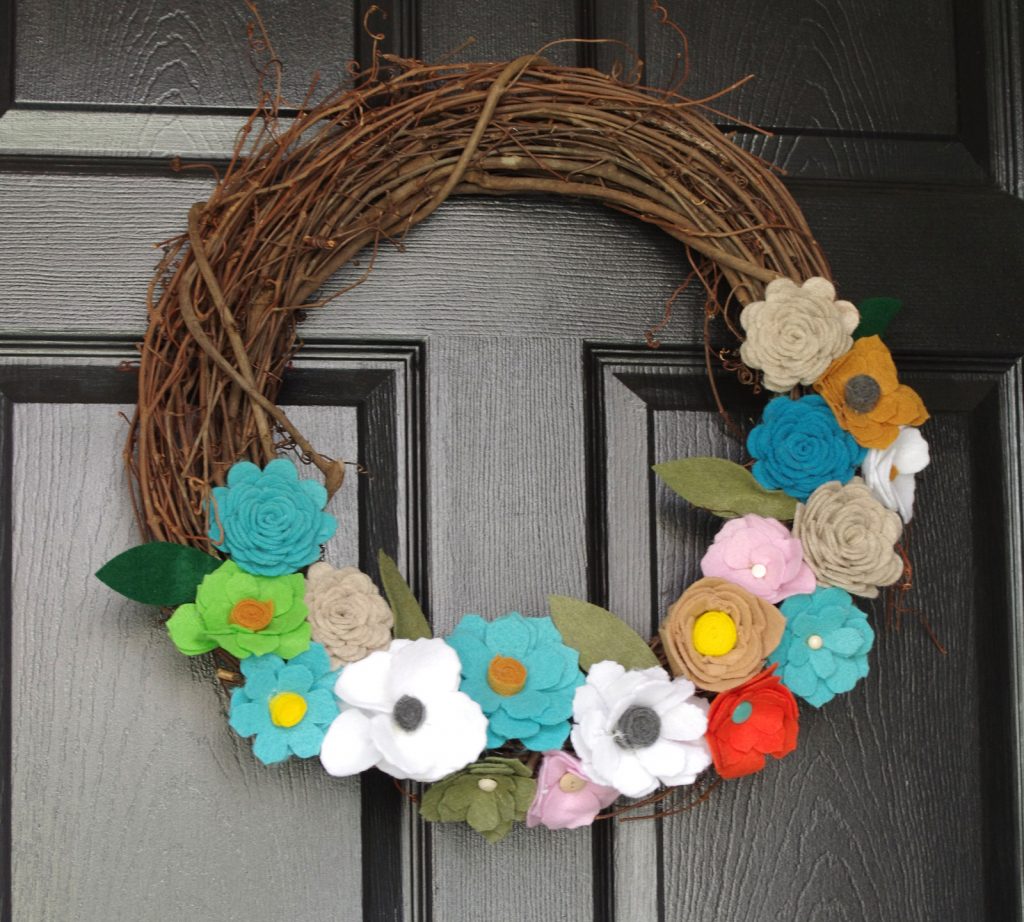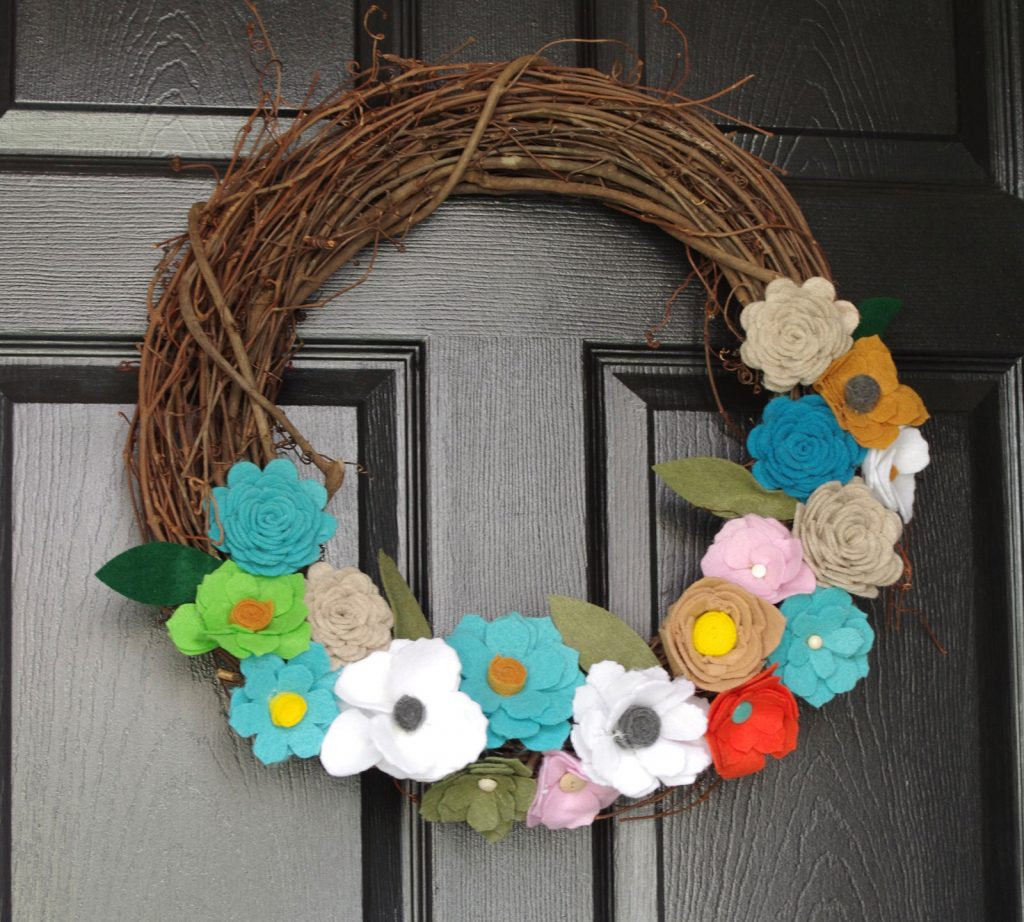 Here's how it looks on a black door.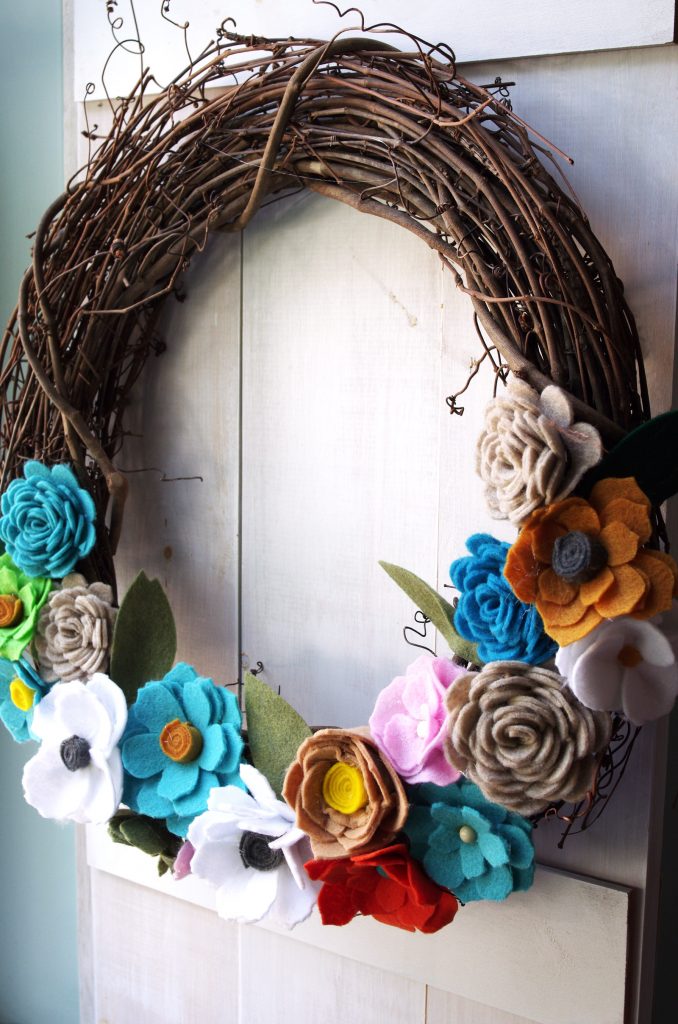 Do you remember making felt flowers as a kid? I don't, but I've heard a lot of people mention it. I love how this wreath turned out. Would you make one? I would love if you would share and pin this project.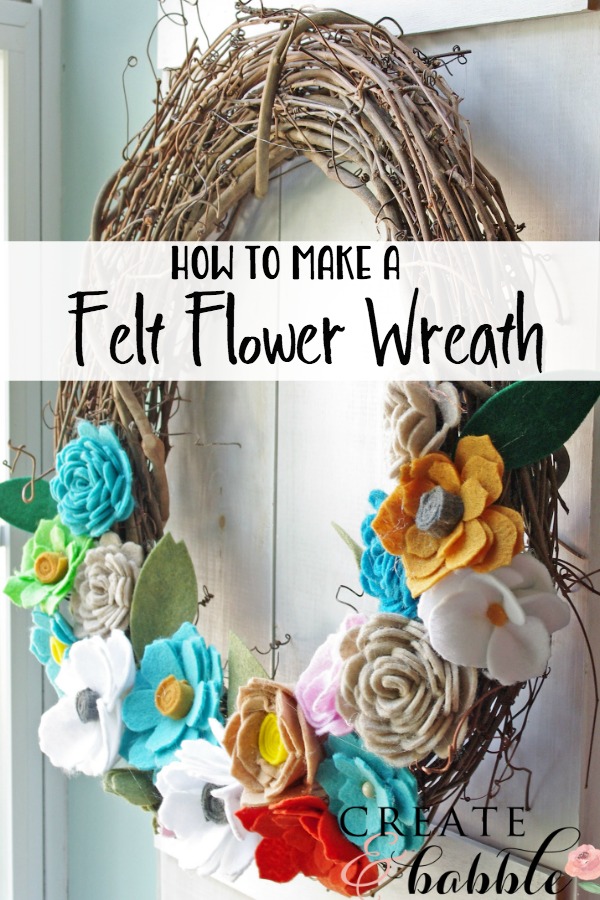 ---
Who wants to see more Fall projects made with Cricut???


Fall Embroidery Hoop Wreath from Weekend Craft • DIY Fall Porch Sign from Cookies Coffee and Crafts • Easy DIY Fall Sign Upright and Caffeinated • Easy Fall Decor from Daily DIY Life • Autumn Wood Banner from the Inspiration Vault • Pumpkin Stuffie from The How-To Home