Hello Friends! I am so excited about today's post. Ever since I got my Cricut Explore Air 2 and then the Cricut Maker, I have been wanting to do a monthly blog group challenge-type post with some of my fellow Cricut-loving blogging friends. I asked Michelle from Weekend Craft to co-host this monthly event with me. We think these type of posts give you, our wonderful readers, lots of ideas and inspiration.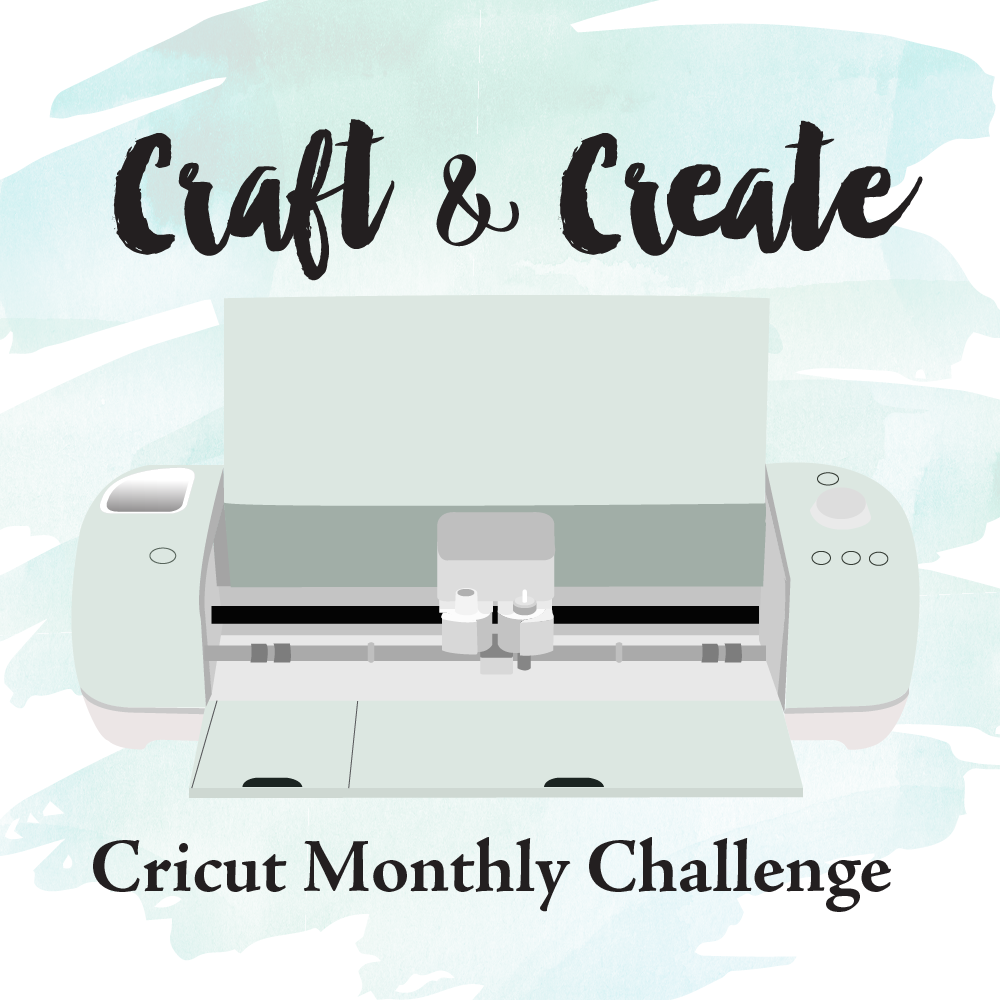 So here we are! Our inaugural Create & Craft With Cricut group event! Welcome and enjoy the ideas from this very talented group of bloggers. We have some great ideas in store for you. Today we are focusing on Christmas of course. There are lots of Christmas creations to get your Cricut creative juices flowing!

I had so many Christmas project ideas that I wanted to share but ultimately decided on these cute and useful Fabric Silverware Christmas Stocking holders. I made these stockings with my Cricut Maker, but if you don't have a Maker yet, don't worry, you can still make them! The Maker just makes it go faster!
The supplies I used to make the utensil Christmas Stocking holders:
Step One – Cut out stocking shapes
I designed the stocking shape and chipboard insert in Design Space. Here's a link to that design.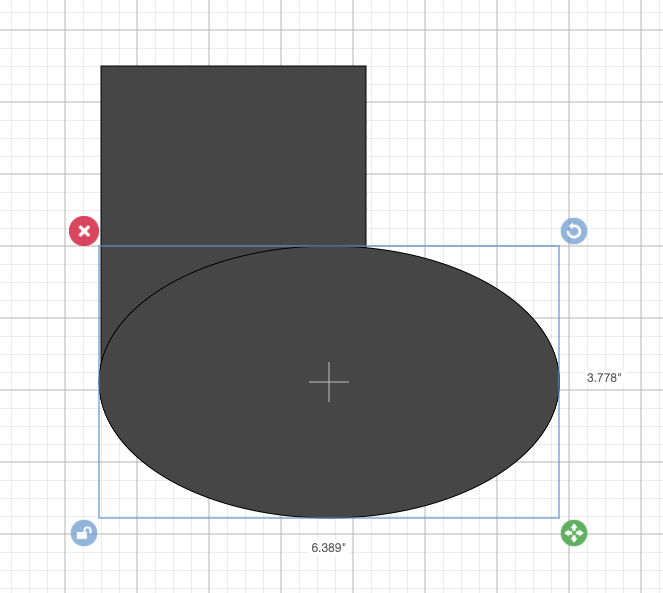 The shape was very easy to make. I just welded together a rectangle and an oval. That's it!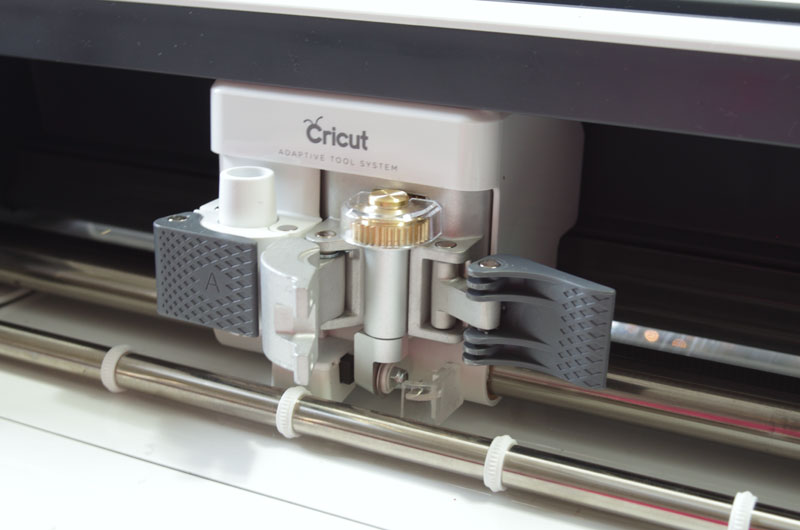 The photo above shows the fabric rotary blade inserted.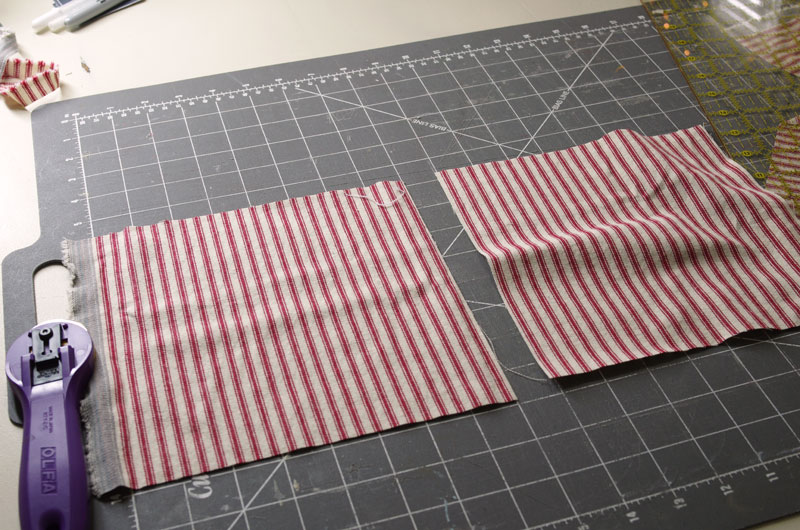 First cut the fabric into rectangles to fit onto the cutting mats. I used a rotary cutter
and cutting mat
.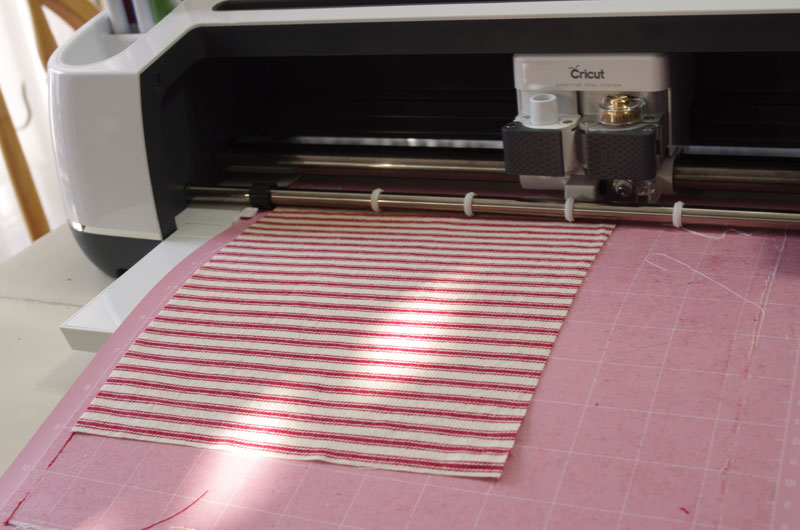 Then attach the fabric to the pink fabric mat and insert into the Maker. The Maker cuts through the fabric like butter! It really does. I showed it cutting on a Facebook Like video last week.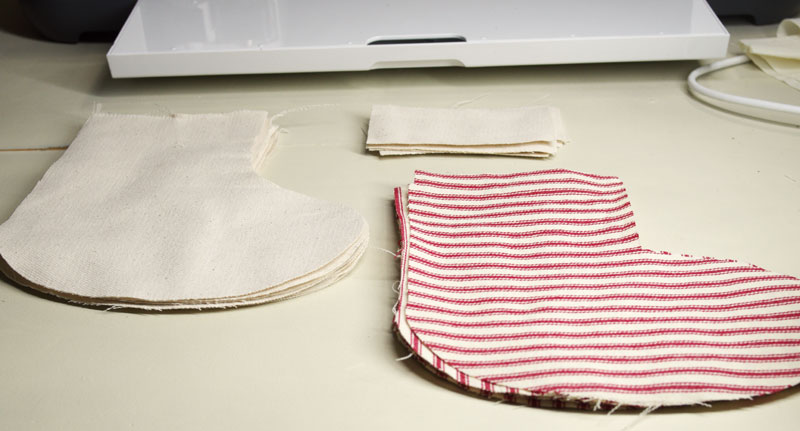 Here are the pieces for my stockings. (Ignore the rectangles above the right stocking shapes. I was going to use them but decided against it and used ribbon instead.) You'll see what I mean later in the tutorial.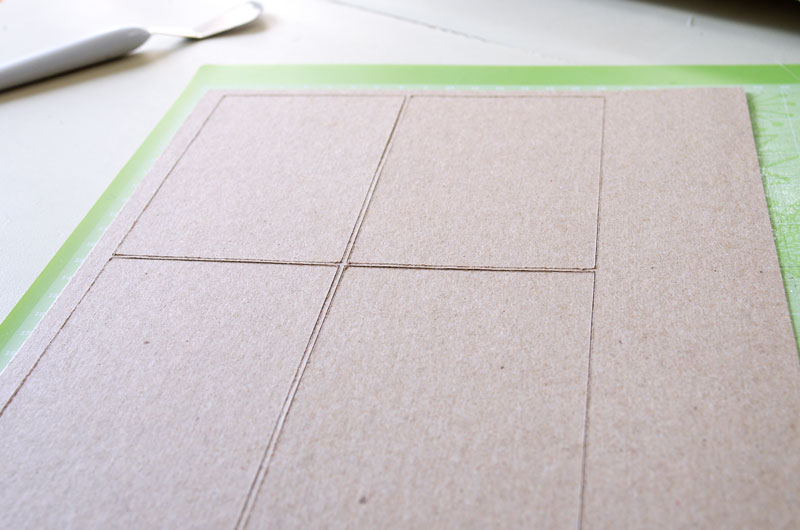 Next, cut the chipboard. The chipboard rectangles are inserted into each finished stocking to add stability.
Step Two – Sew stockings together
Before you sew the front and back of the stockings together, hem the top edges first.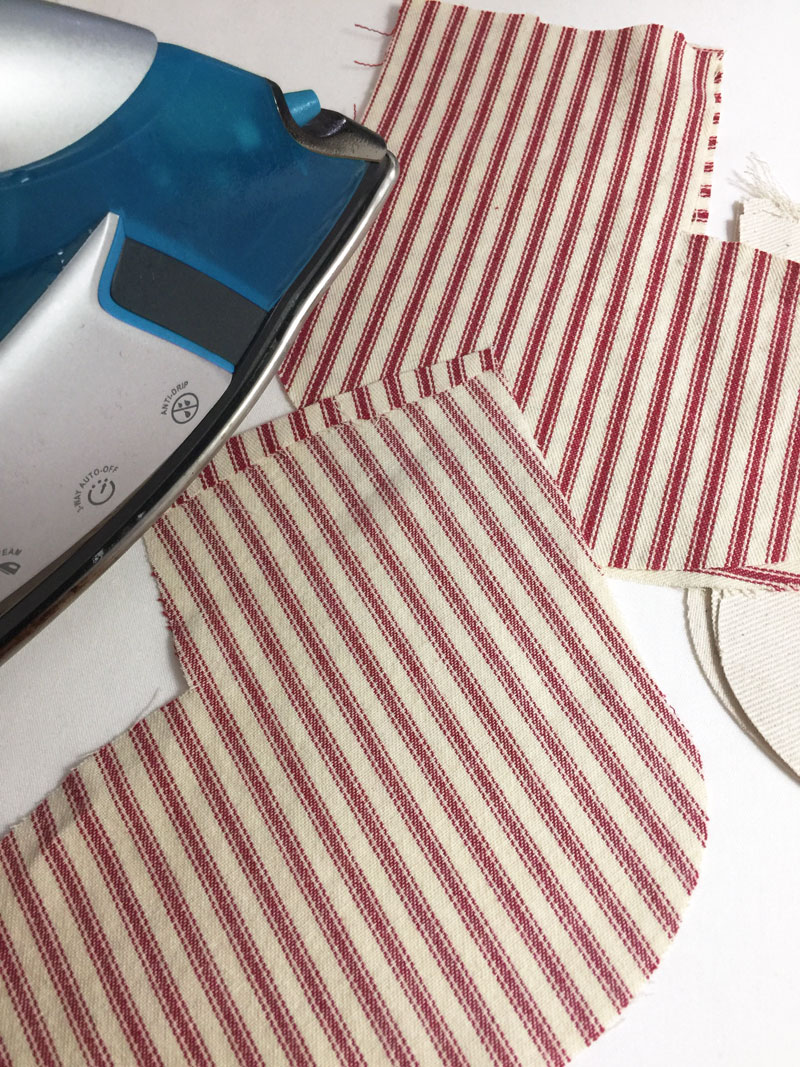 For the top hem, you should really turn twice, press, then stitch. I was lazy (and in hurry) so I only turned the fabric once. My home ec teacher mom would not have approved!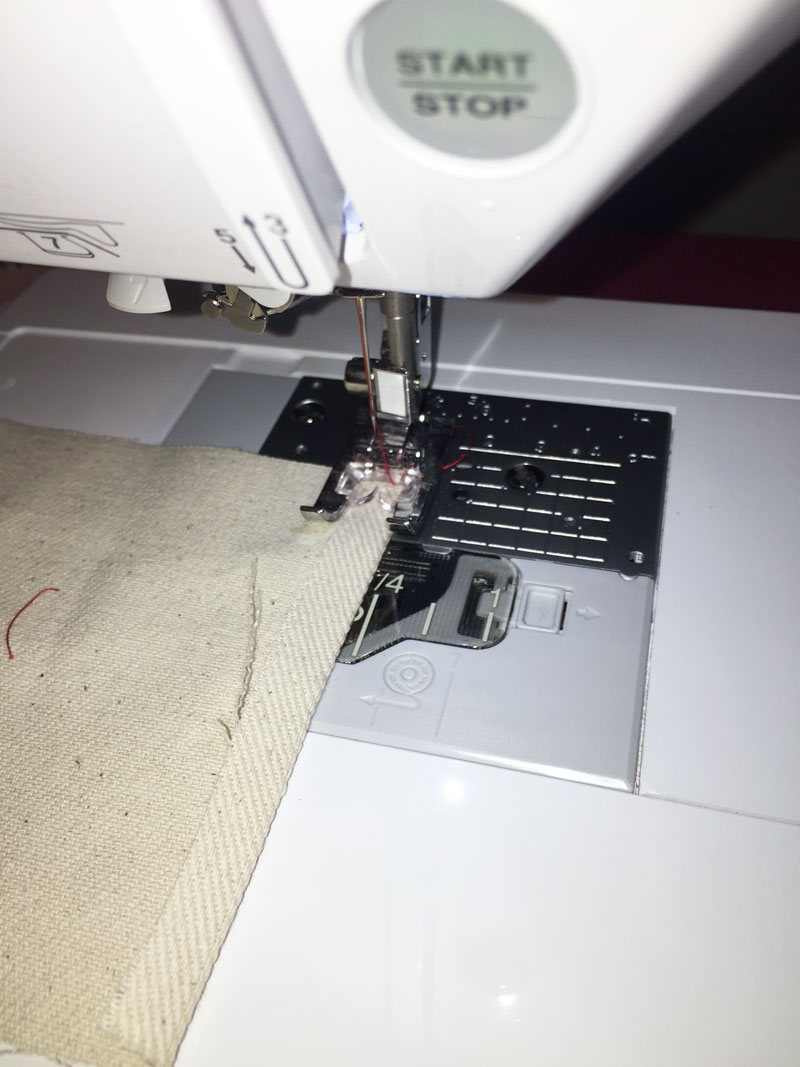 Or, if you don't want to sew that top hem, you could also use an iron-on tape.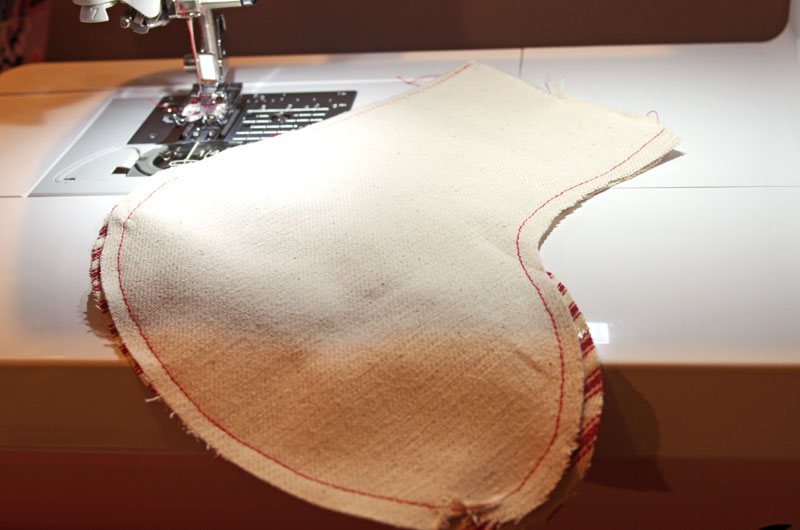 Now it's time to sew the front to the back. With right sides together sew the pieces together with a 1/2″ seam allowance.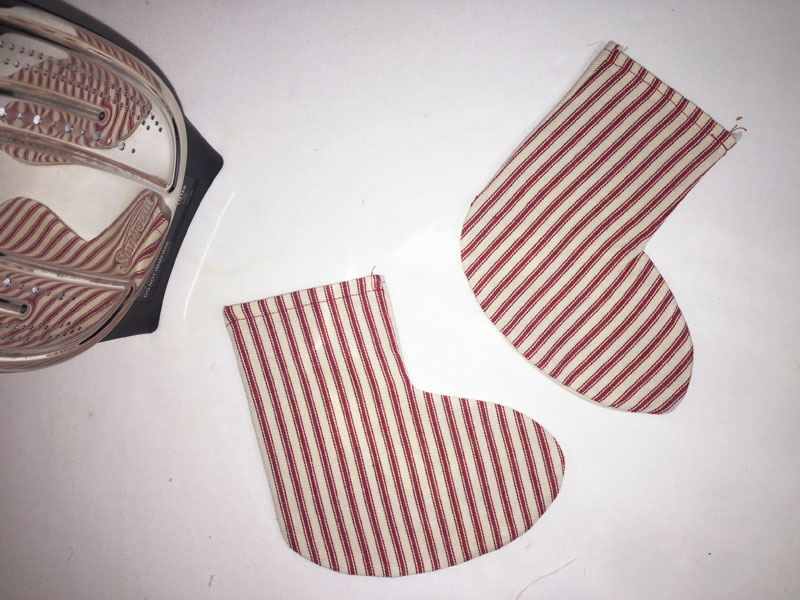 Press to set the seam, trim seam allowance, clip the curves, then turn right side out. Press again. Trim any loose threads.
Now you can insert the chipboard pieces, your flatware, and then tie a ribbon around it.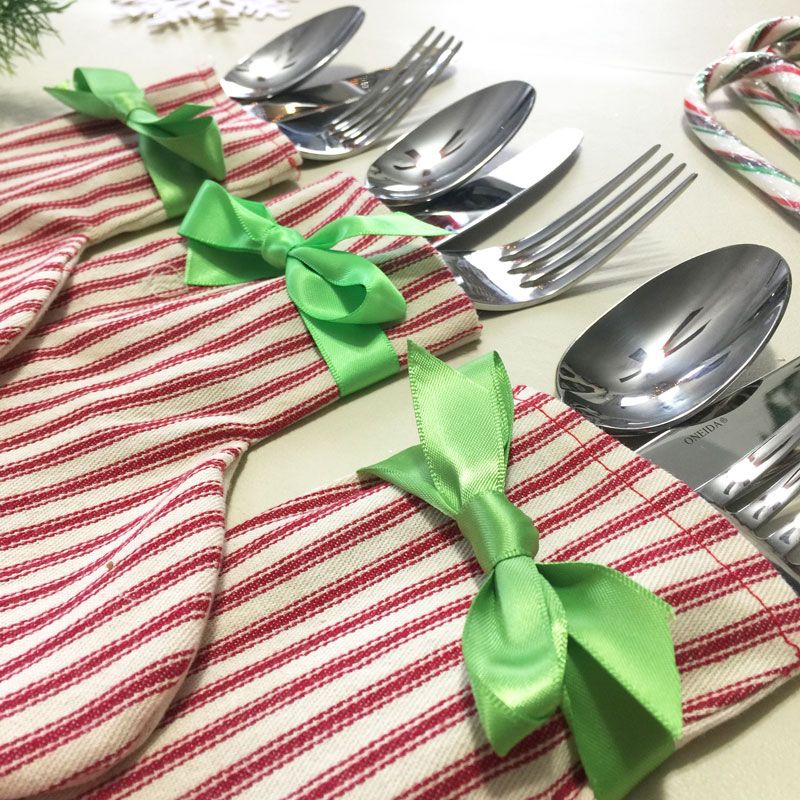 How cute!
You could even take this a step further and use that rectangle piece as a name tag on each stocking. I was even thinking about cutting out each guest's name in heat transfer vinyl but I ran out of time. Maybe next year!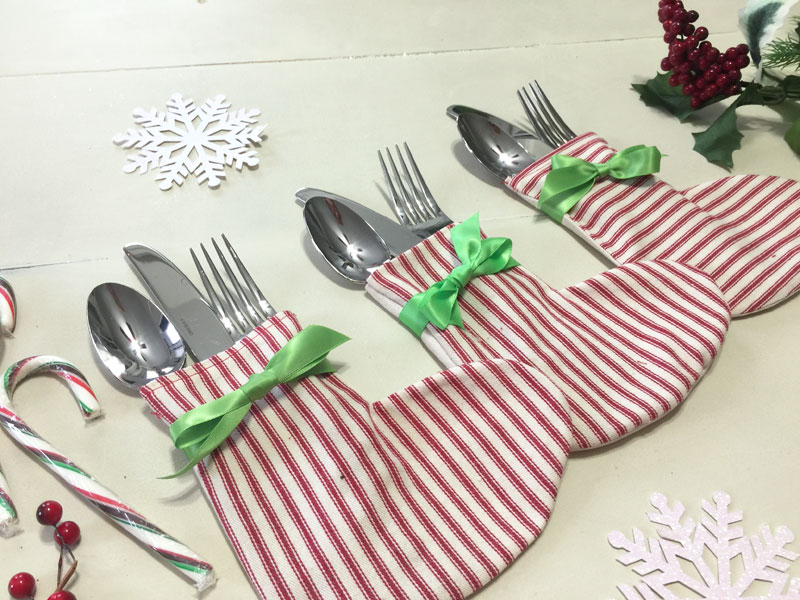 I am very pleased with how these turned out and they really didn't take long to make.
The advantage to using the Maker to cut out these shapes is that the shapes are EXACTLY the same. If you are a sewist, you know how important that is. Espcially for small projects such as this. Which is precisely why I bought the Maker. It is impossible to get two pieces cut out by hand exactly the same.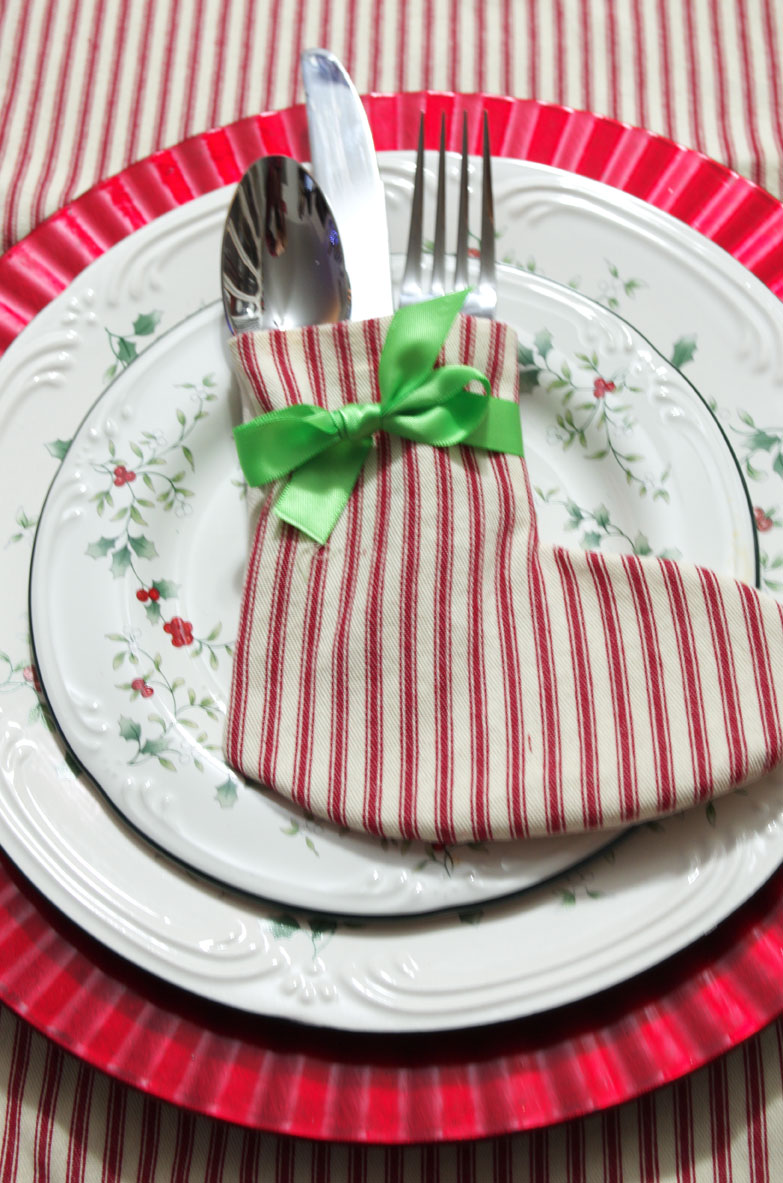 Be sure to read about the rest of the place setting here.
If you like this Cricut project, you may also like the following: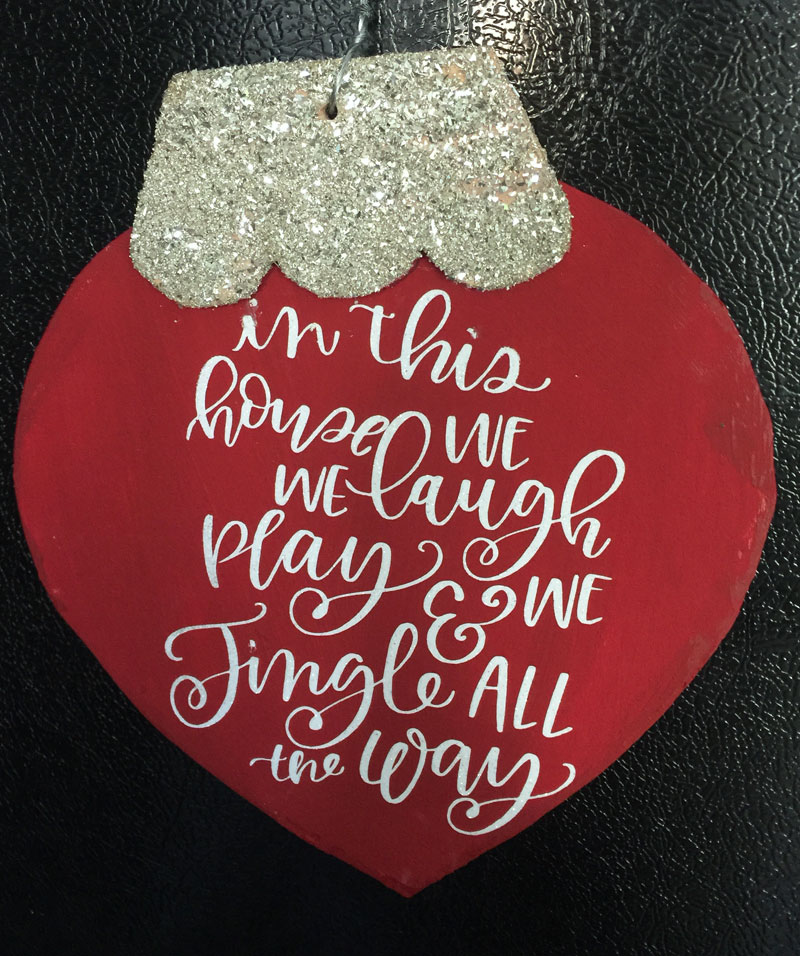 Oversized Magnetic Refrigerator Ornament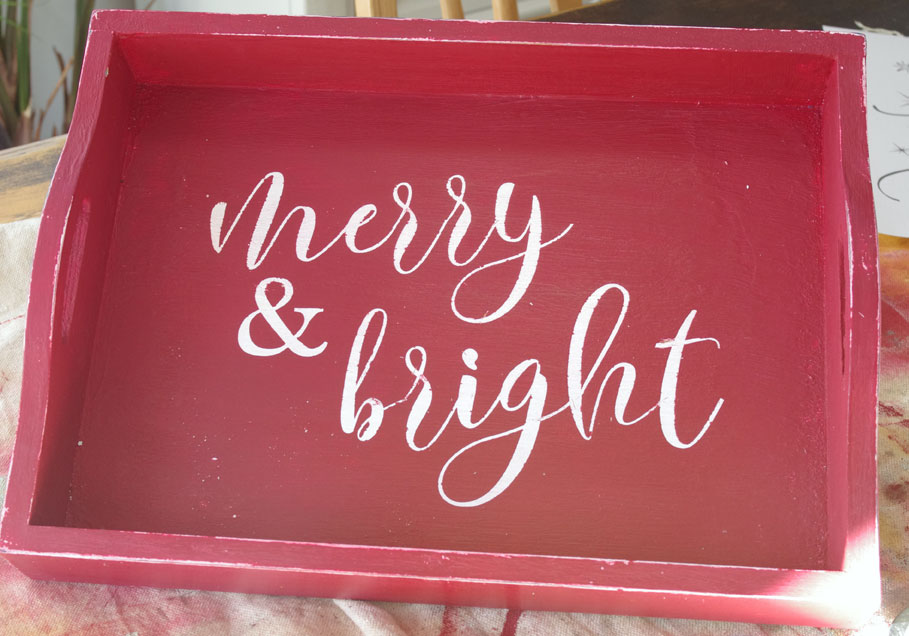 Farmhouse Christmas Serving Tray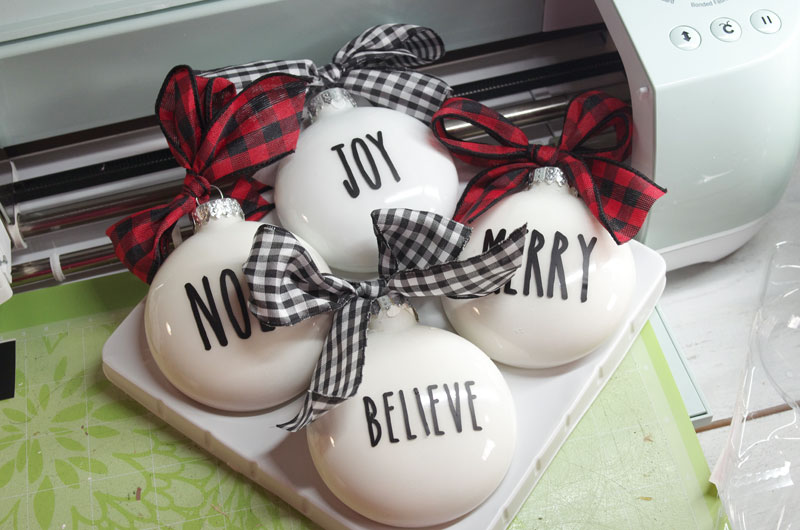 Now let's see what my friends have made! (Simply click on the names in the image below to be taken to their Christmas project)