Trays are decorating decor with a purpose. That's why I love 'em! Pretty trays are not just . . . well pretty. They're very functional too. Especially during the holidays. Whether we're entertaining guests or it's just us, trays are a great way to corral, display, and carry all the items you need for whatever it is you have going on.
Like a tea party!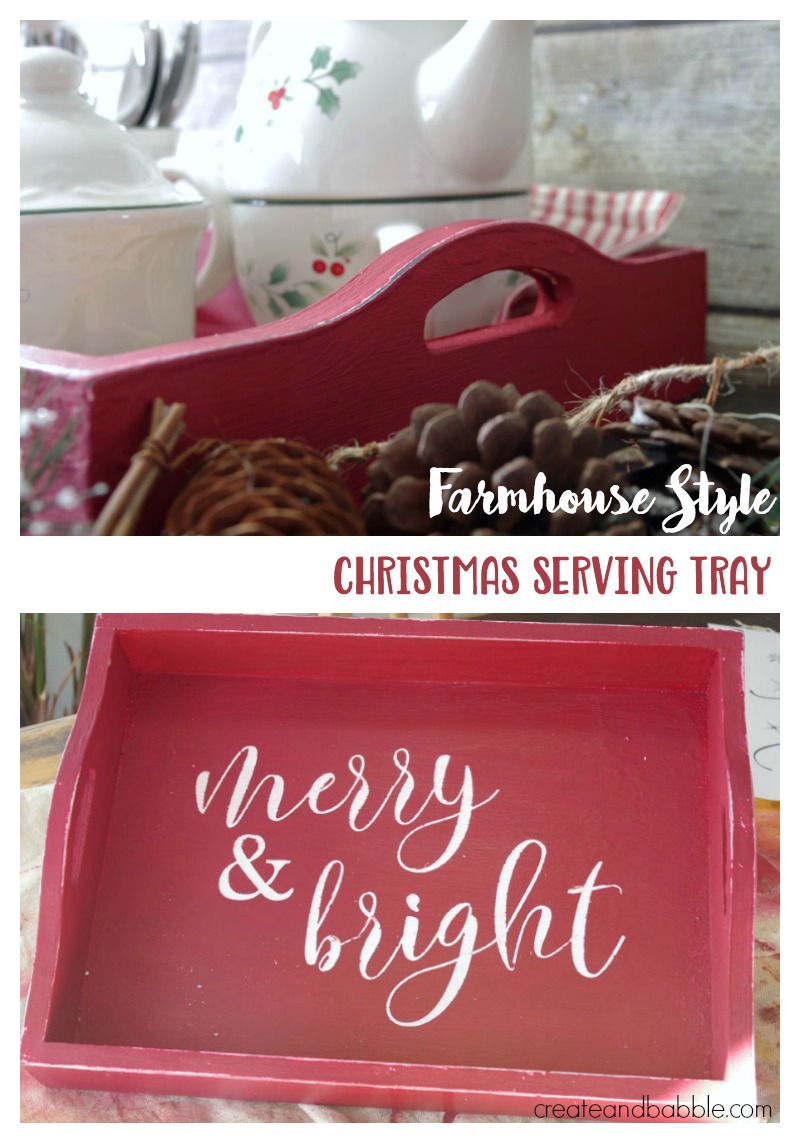 Gather up all of the items needed and put them on a pretty red tray.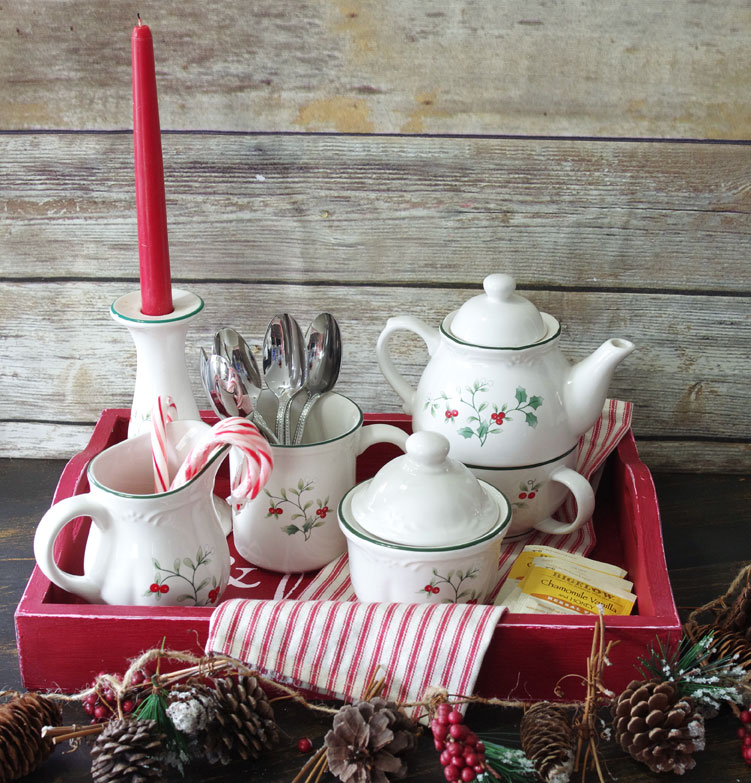 I know what you're thinking. "I don't have a pretty red tray!" Well I'm going to show you how to make one.
Here's what you'll need to make a Farmhouse Christmas Serving Tray: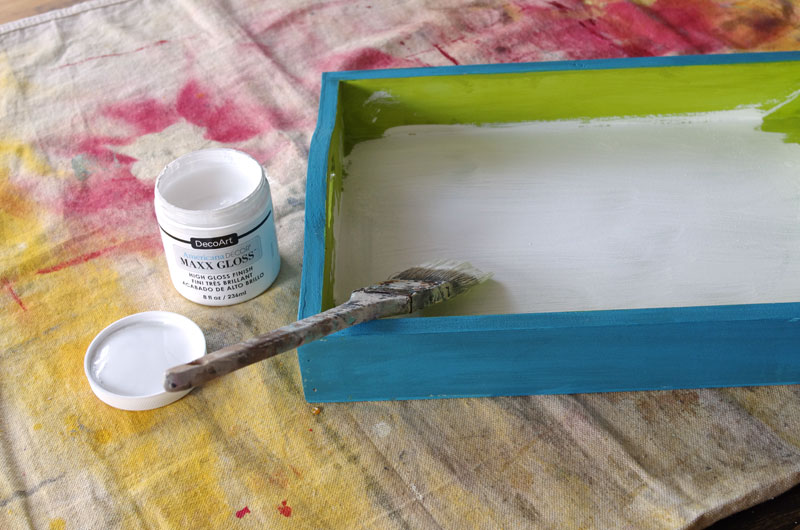 Step One
Paint your tray with the base color. The base color is the color that you want the lettering to be. I wanted white letters so I painted my tray white. You can use any paint. I used DecoArt Maxx Gloss Paint. I painted on two coats because I was painting over a bright color.
Step Two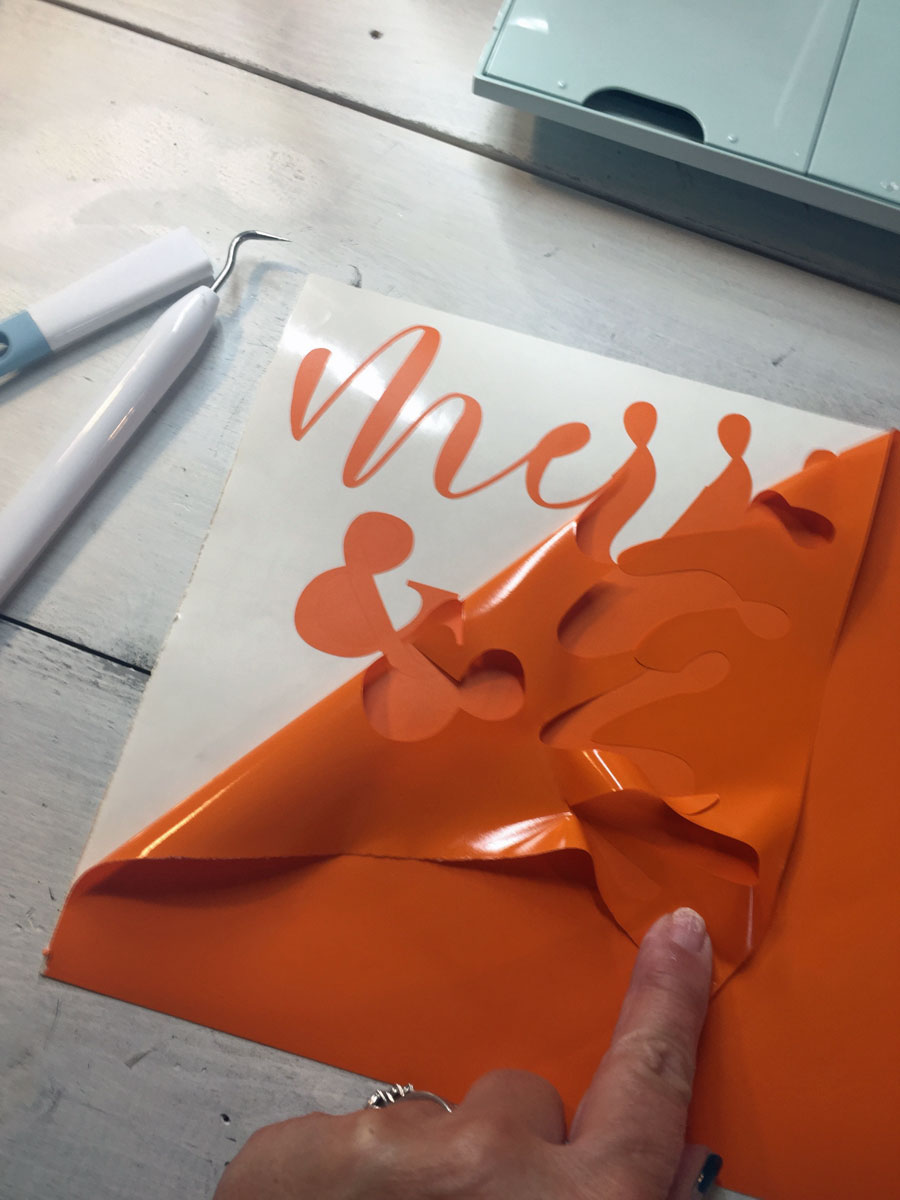 Cut out and weed the vinyl design.
Step Three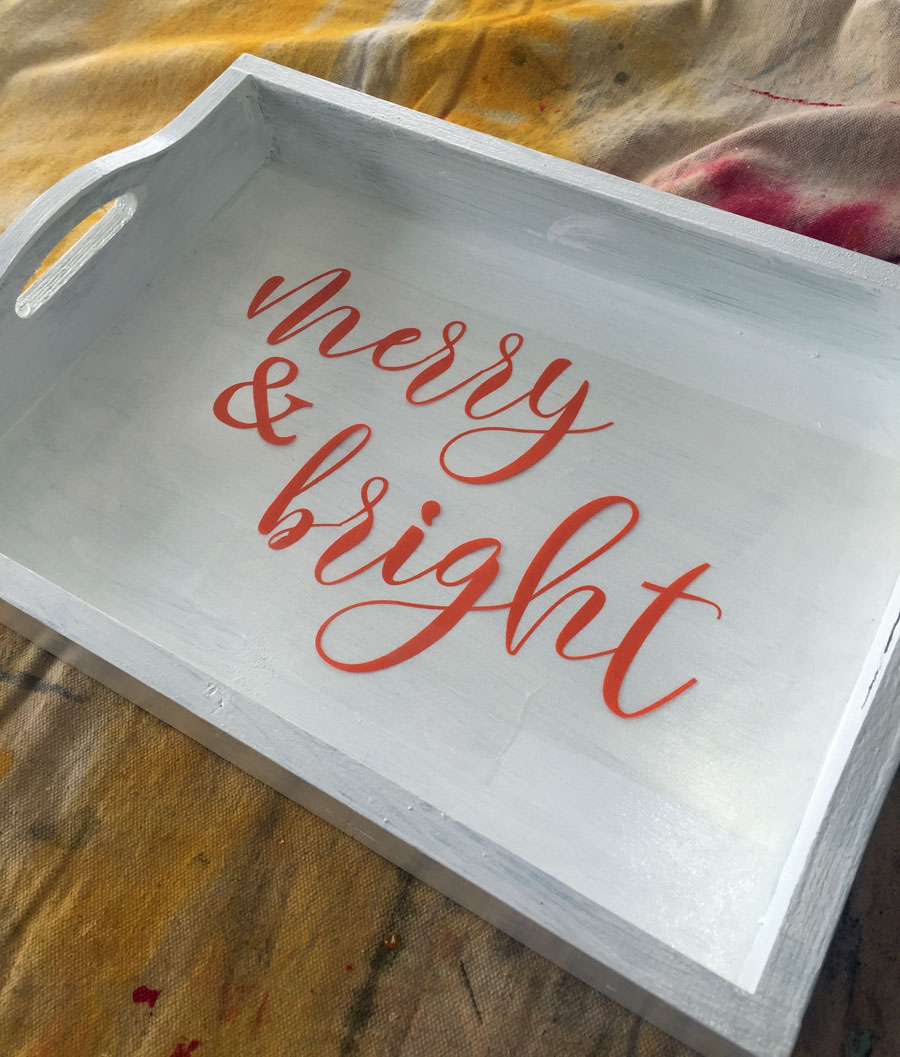 Apply vinyl design or (letter stickers) to the white painted tray that has been allowed to dry thoroughly. Make sure the letters have been firmly adhered. We don't want any paint to seep under them.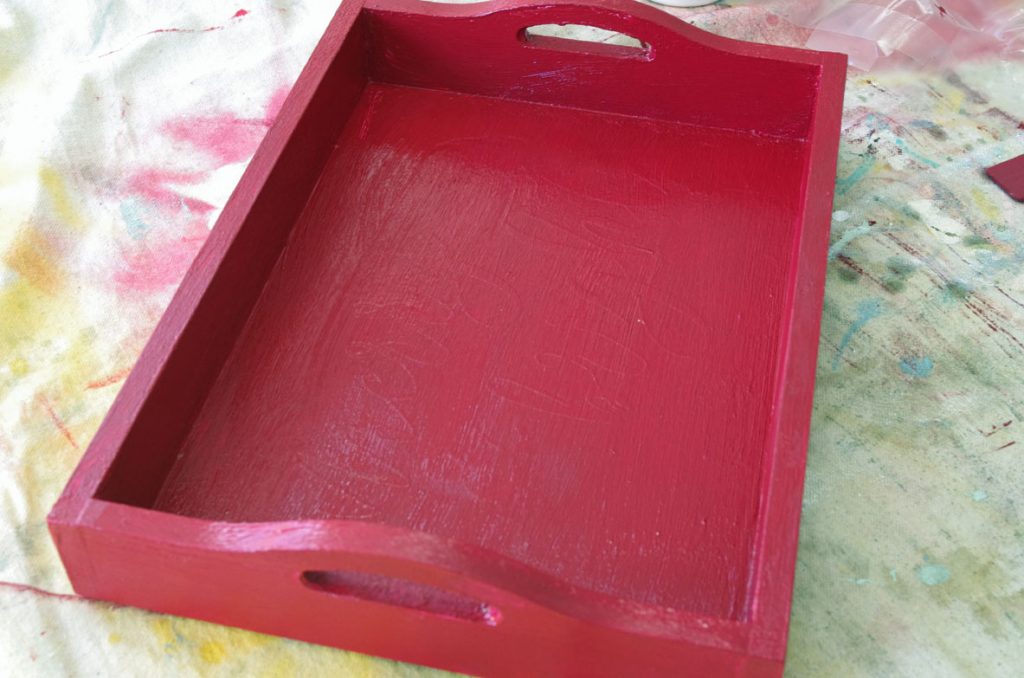 Step Four
Apply the red paint using a dabbing motion over the vinyl lettering. We're trying to avoid the paint from creeping in under the letters.
Step Five
Carefully remove the vinyl letters while the paint is still wet.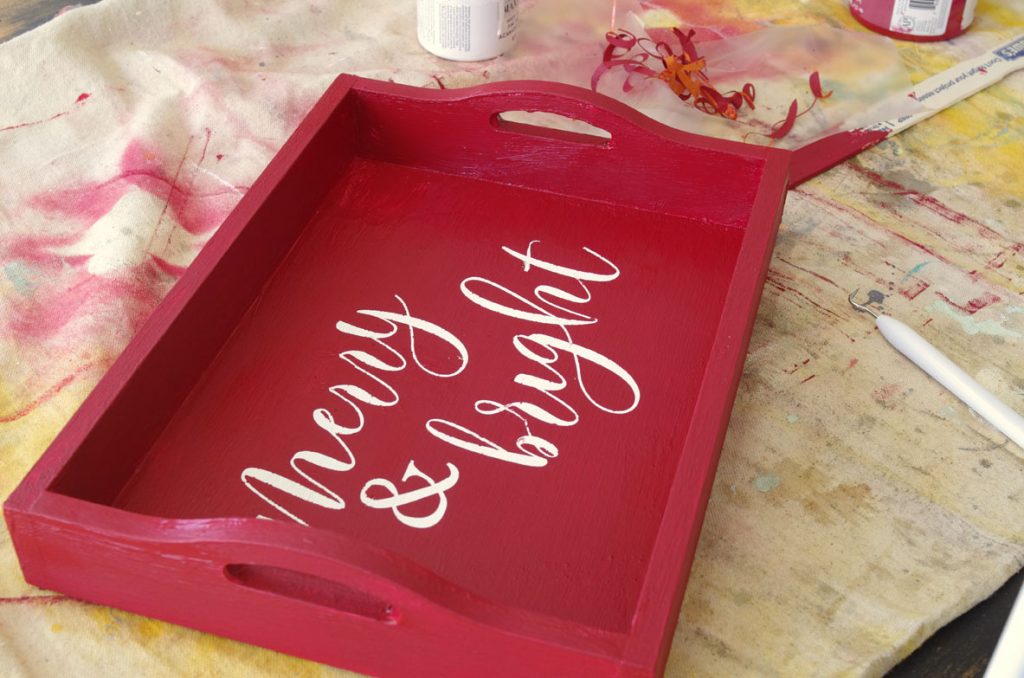 Step Six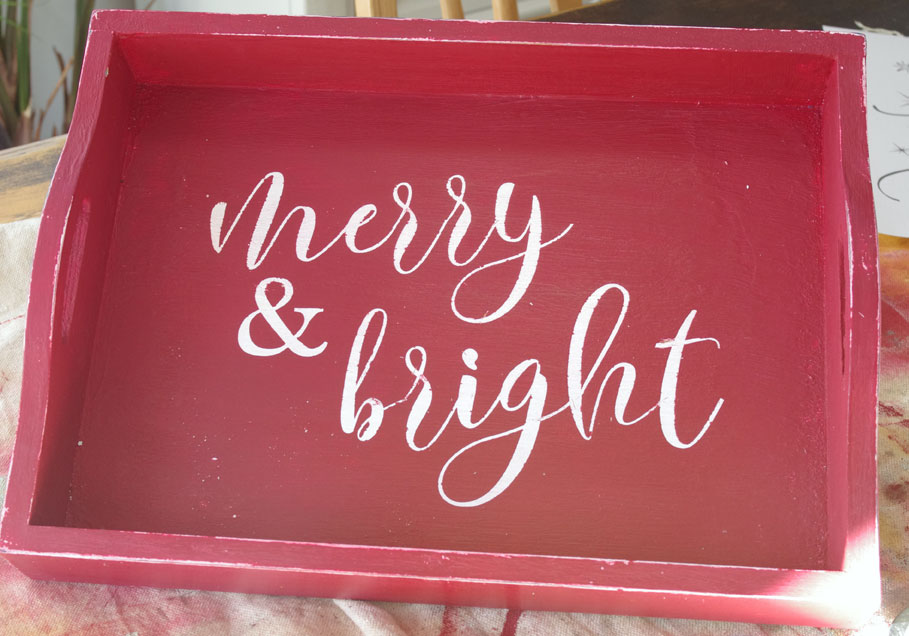 Lightly sand to distress the edges and lettering as desired.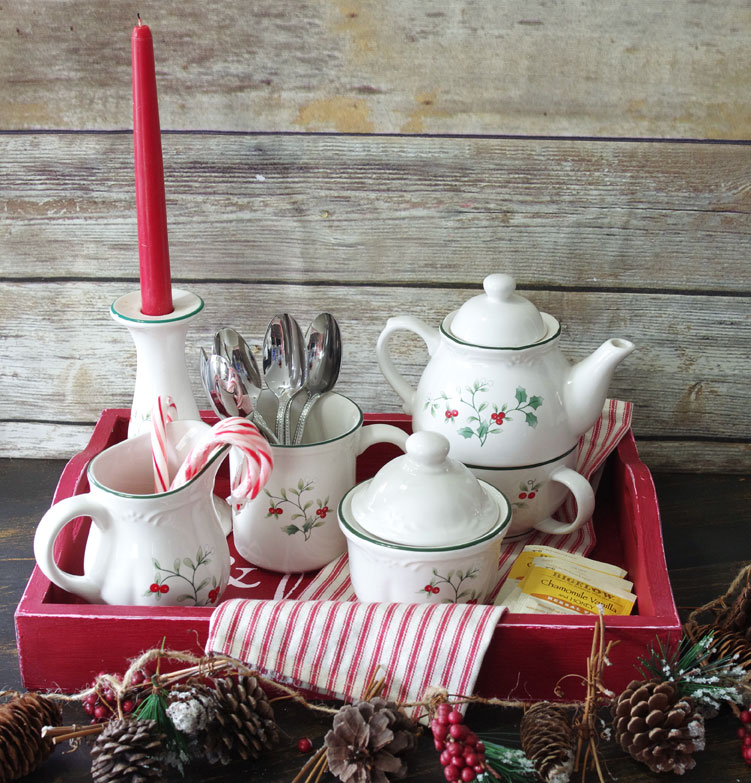 Now all that's left to do is fill up the tray with everything you'll need for tea time! I love the Winterberry Collection from Pfaltzgraff and it looks beautiful on the red tray.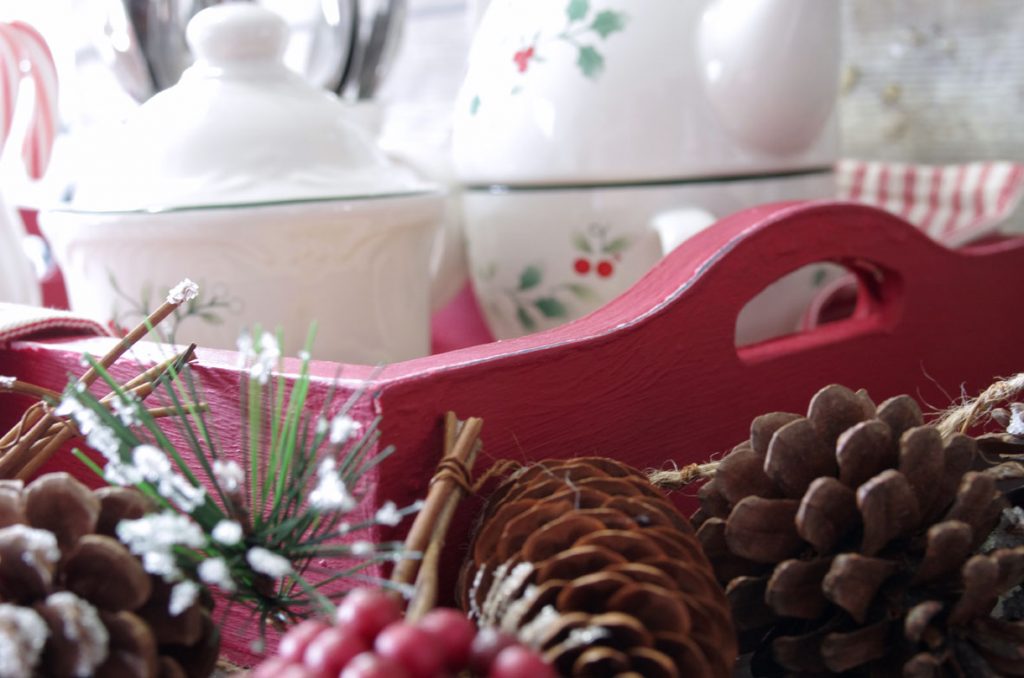 Who else is a tea drinker?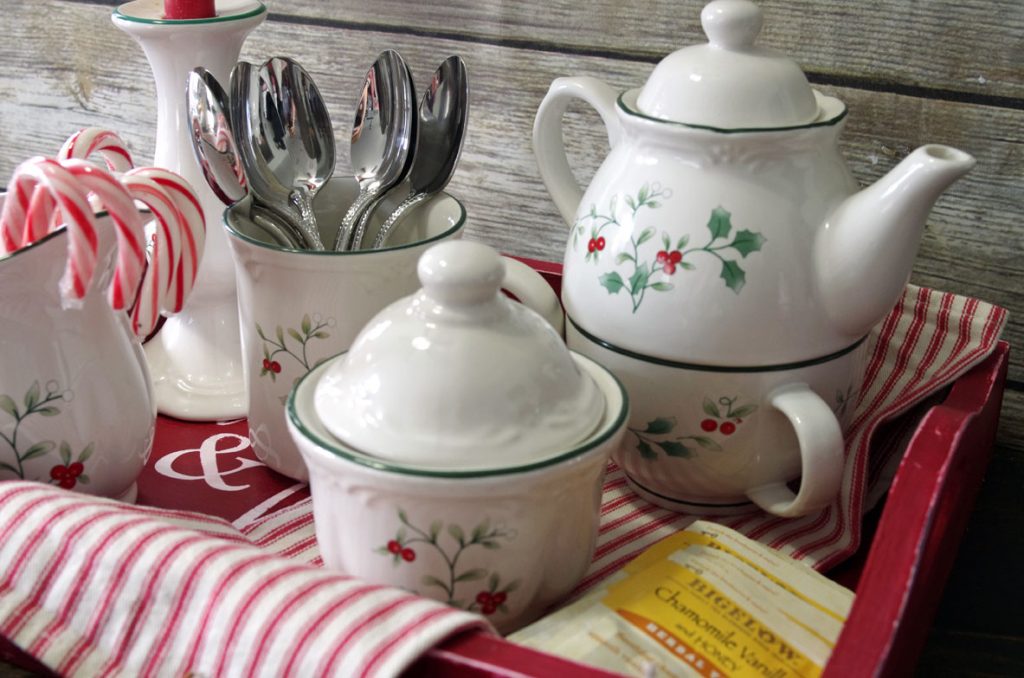 I love trying new flavors. Recently I was at the mall and tried a sample of Teavana's White Chocolate Peppermint tea. It is sooo good! I came home and told my husband that I wanted it for Christmas. A few days later he surprised me with an early present. Yup, the tea. He's a keeper!
Now let's see the Farmhouse Christmas trays that my friends have created:

  
Domestically Speaking
Inspiration for Moms
Home with Cupcakes and Crinoline
Clean and Scentsible
An Extraordinary Day
Yesterday on Tuesday
The Country Chic Cottage
Redhead Can Decorate
Create & Babble (you are here!)
My Uncommon Slice of Suburbia
For more easy DIY Chrismas decorating ideas, you make like these posts: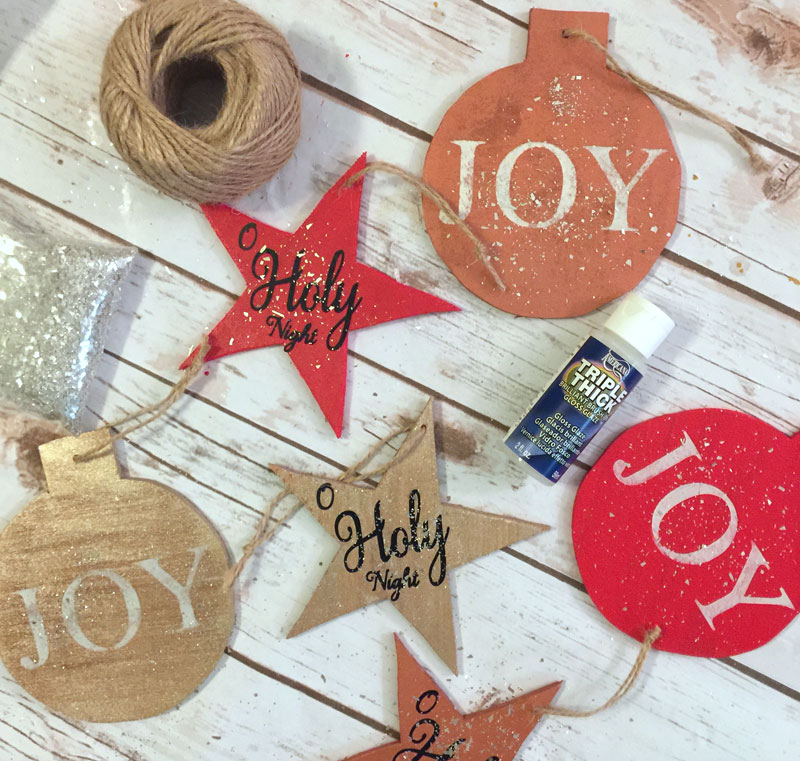 Christmas Stockings from Thrift Store Sweaters