Create your own DIY Halloween Crafts and home decor projects using your Cricut Maker. Get ready for spooky and pretty fun by making these Halloween crafts: Halloween Coasters and pretty Halloween Rosettes.
I knew when I upgraded to a Cricut Maker last year that my crafting world would open up. With its expandable suite of tools and advanced Rotary blade and Adaptive Tool System (including  Knife Blade and Scoring Wheels,) Cricut Maker™ gives you the freedom to make virtually any DIY project. It is a professional-level cutting performance machine, accessible to everyone and I'm just starting to scratch the surface of what this machine can do. The Cricut Rotary Blade and the Scoring Wheel were used in today's projects. While I've used the rotary blade for fabric projects in the past (here and here), this is the first time I've used the scoring wheel and it won't be the last! Especially since I'm such a fan of paper rosettes and other 3-D paper projects that will make crafting life so much easier!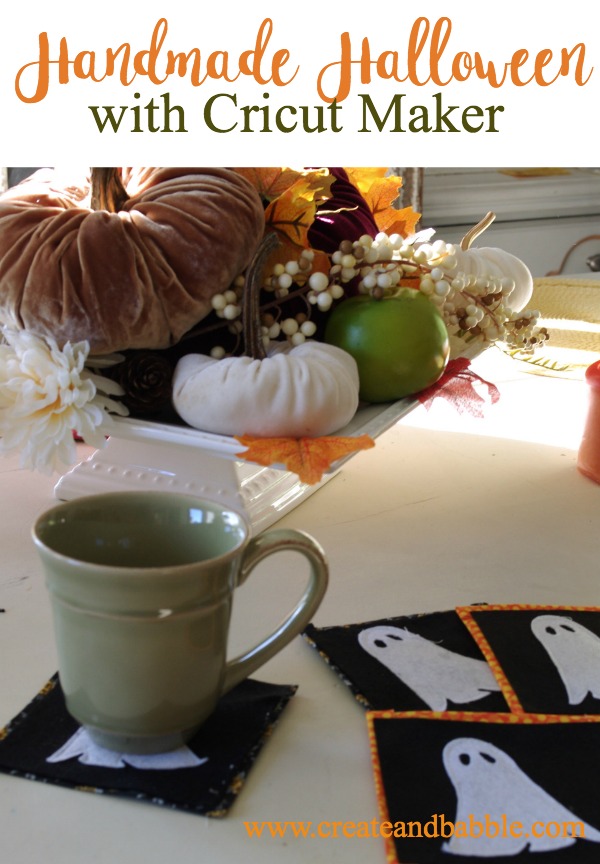 Halloween Crafts made with Cricut Maker
The first Halloween craft I want to show are these cute, felt coasters.
I started out by looking for a ghost shape in Cricut Design Space and since I couldn't find one on its own, I used one found in a card. I just did a search in Projects for ghosts.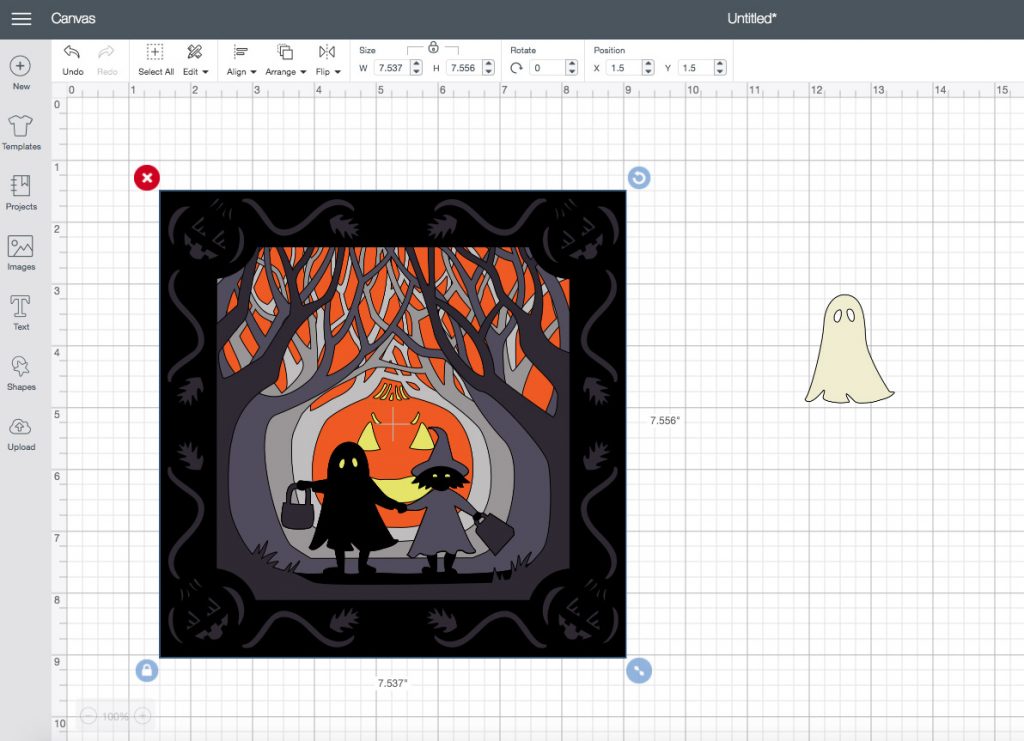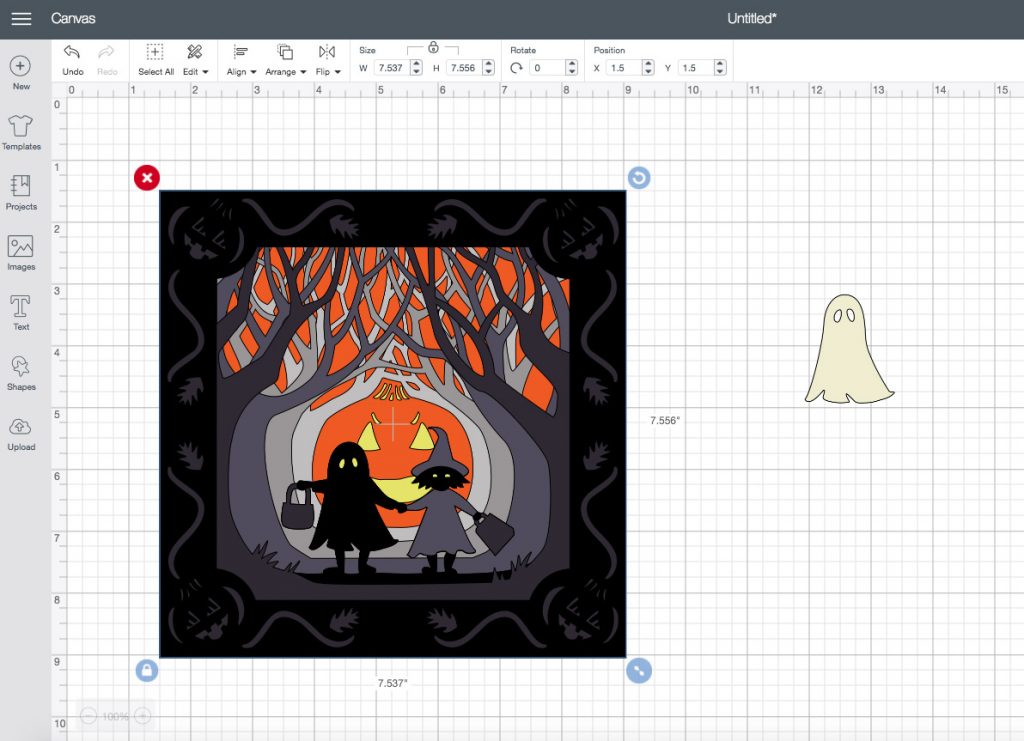 I simply "ungrouped" it and moved the ghost shape over to the side and then deleted the rest of the design.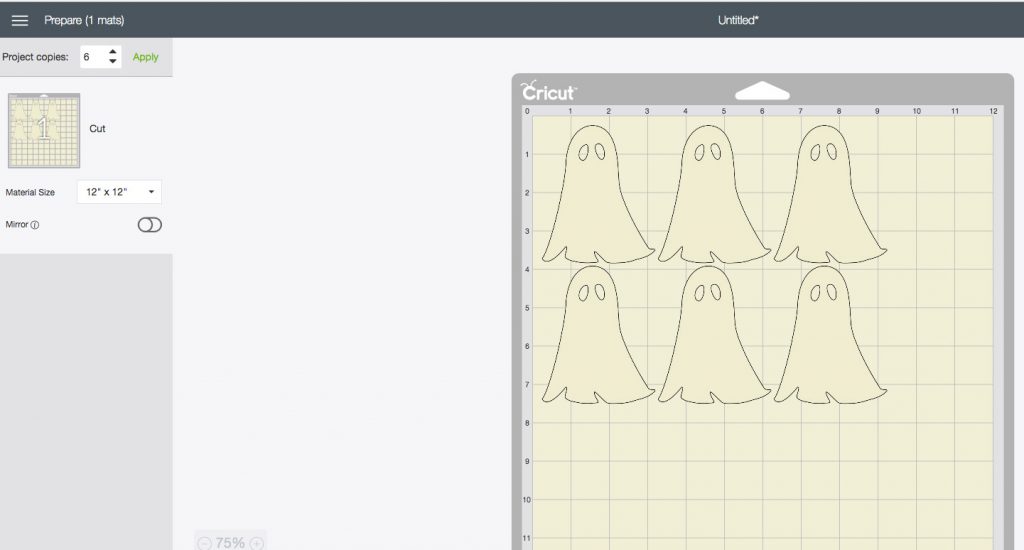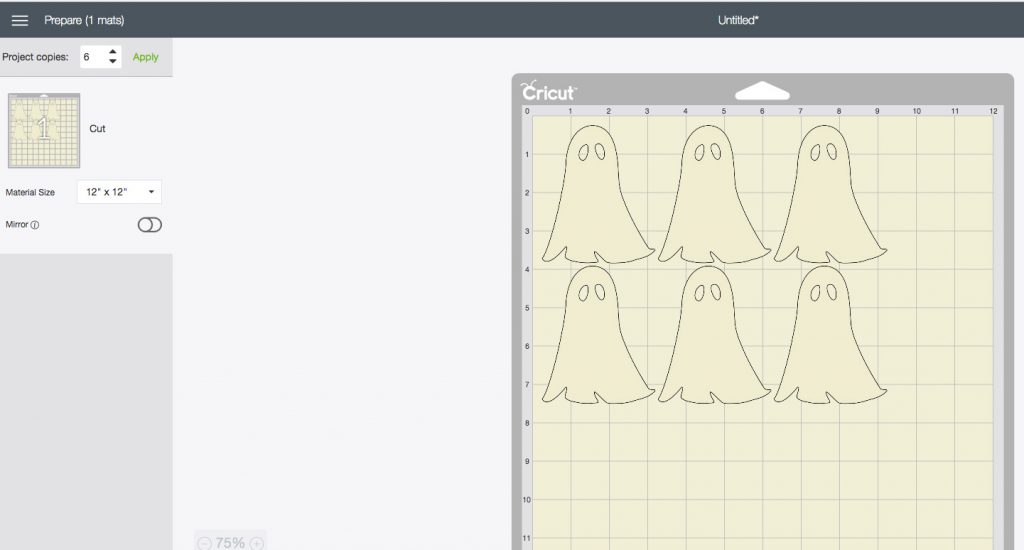 I made six copies of the ghost and cut them using the Rotary Blade out of the Cricut Felt. Look at how cleanly the Maker cut those shapes: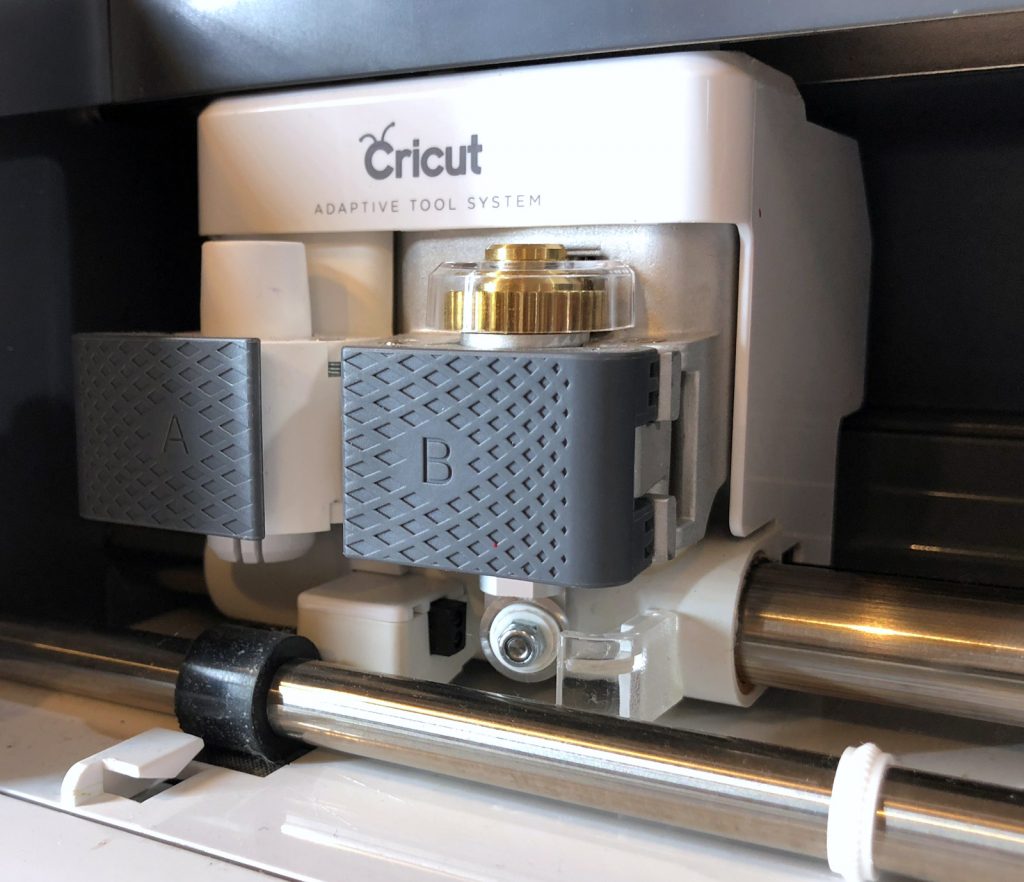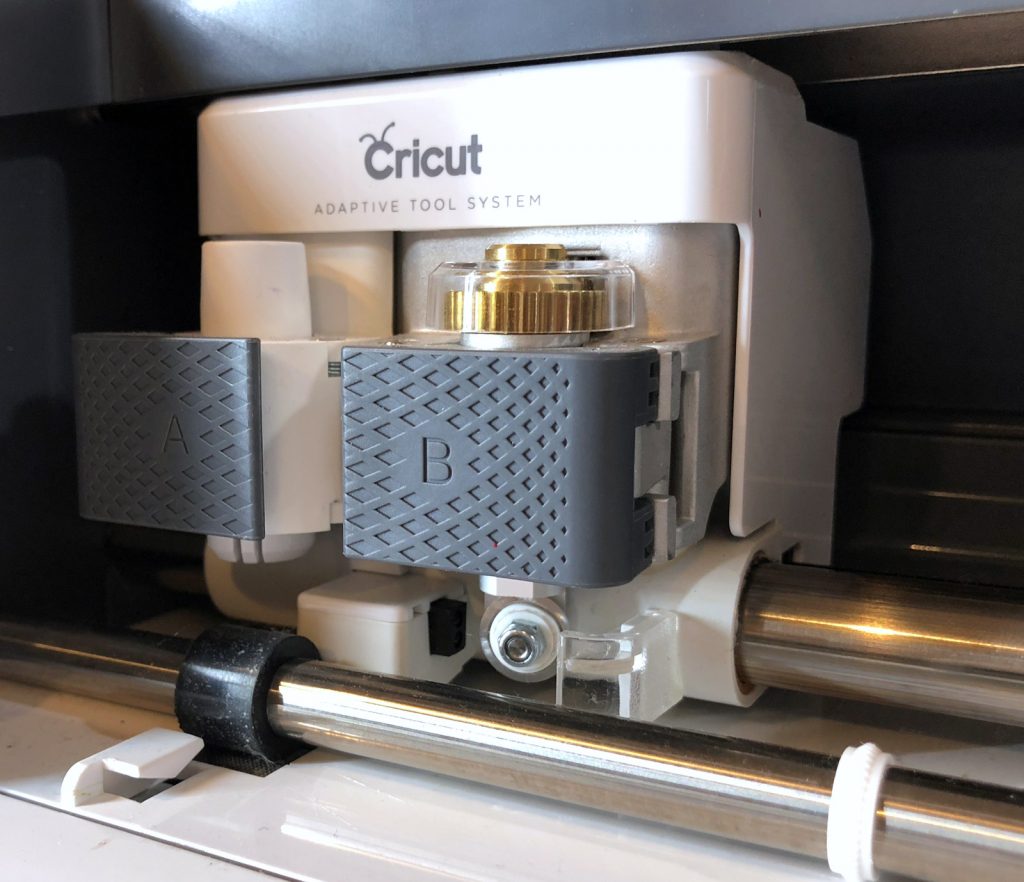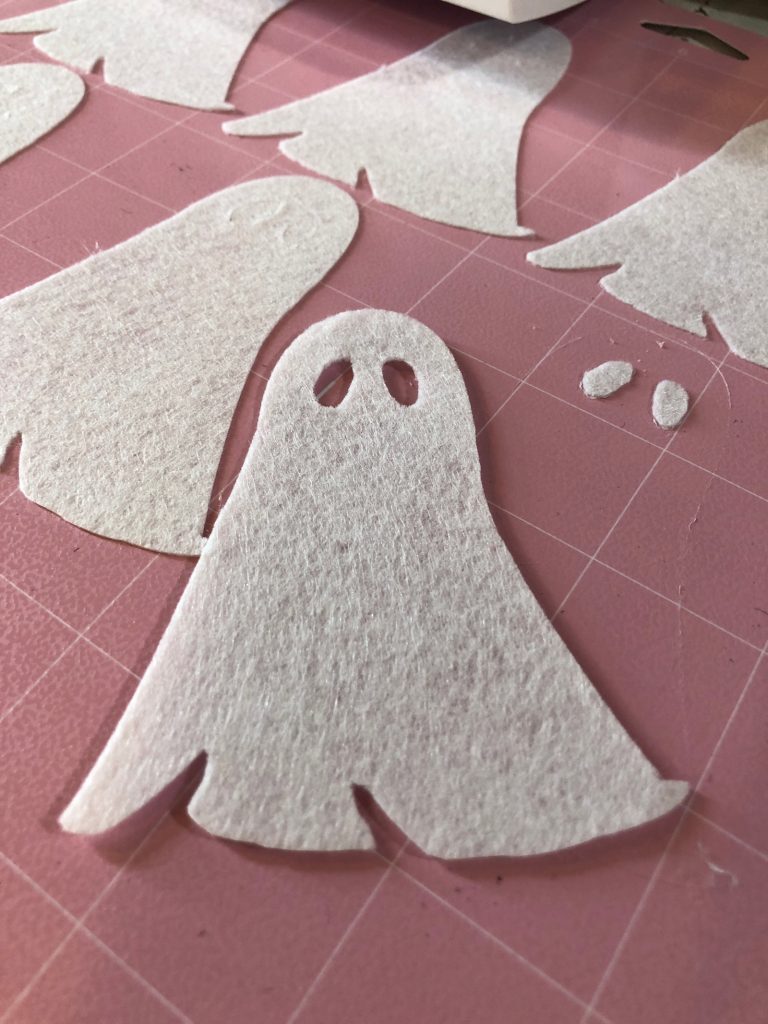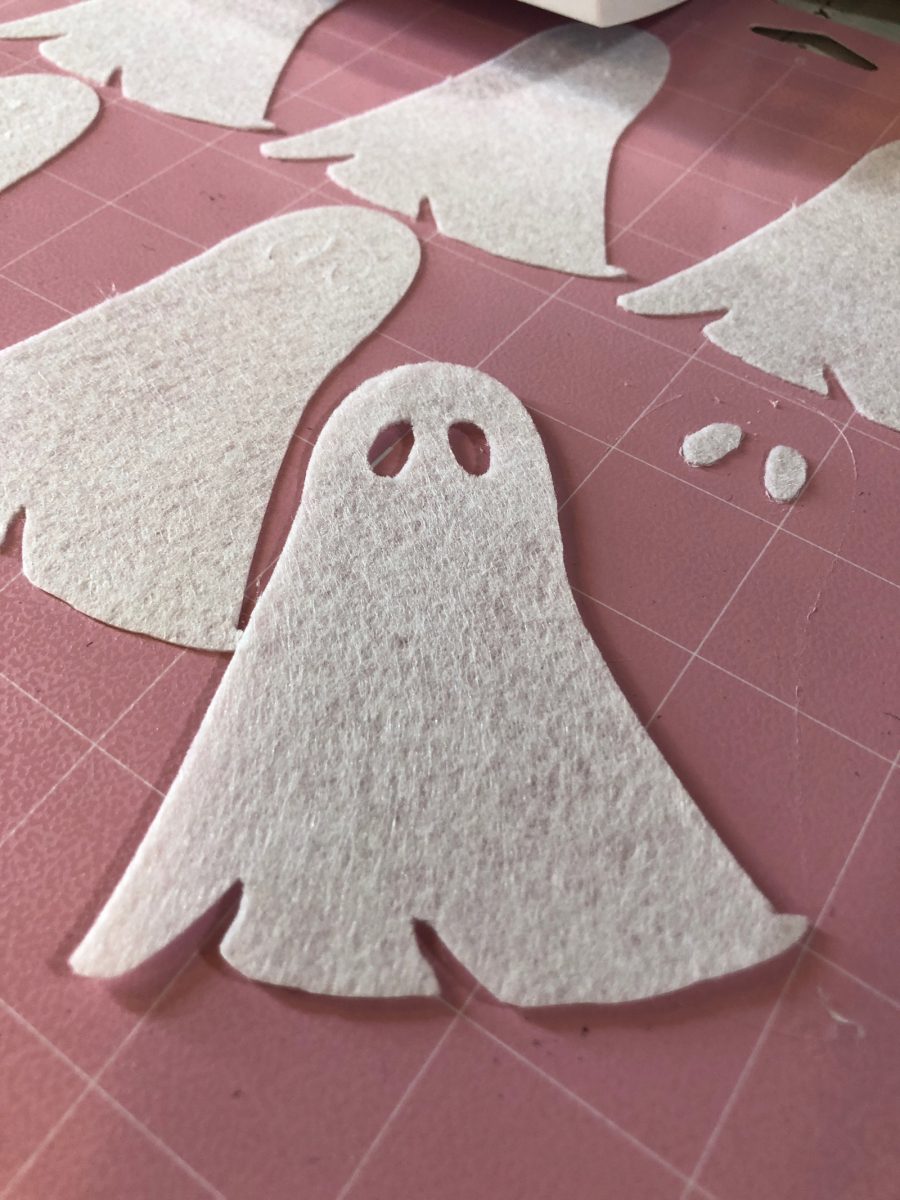 Next, I cut out squares of black felt for the top of the coasters and then stitched the ghosts onto those 4″ squares using my sewing machine. These ghosts could also be attached with fabric glue.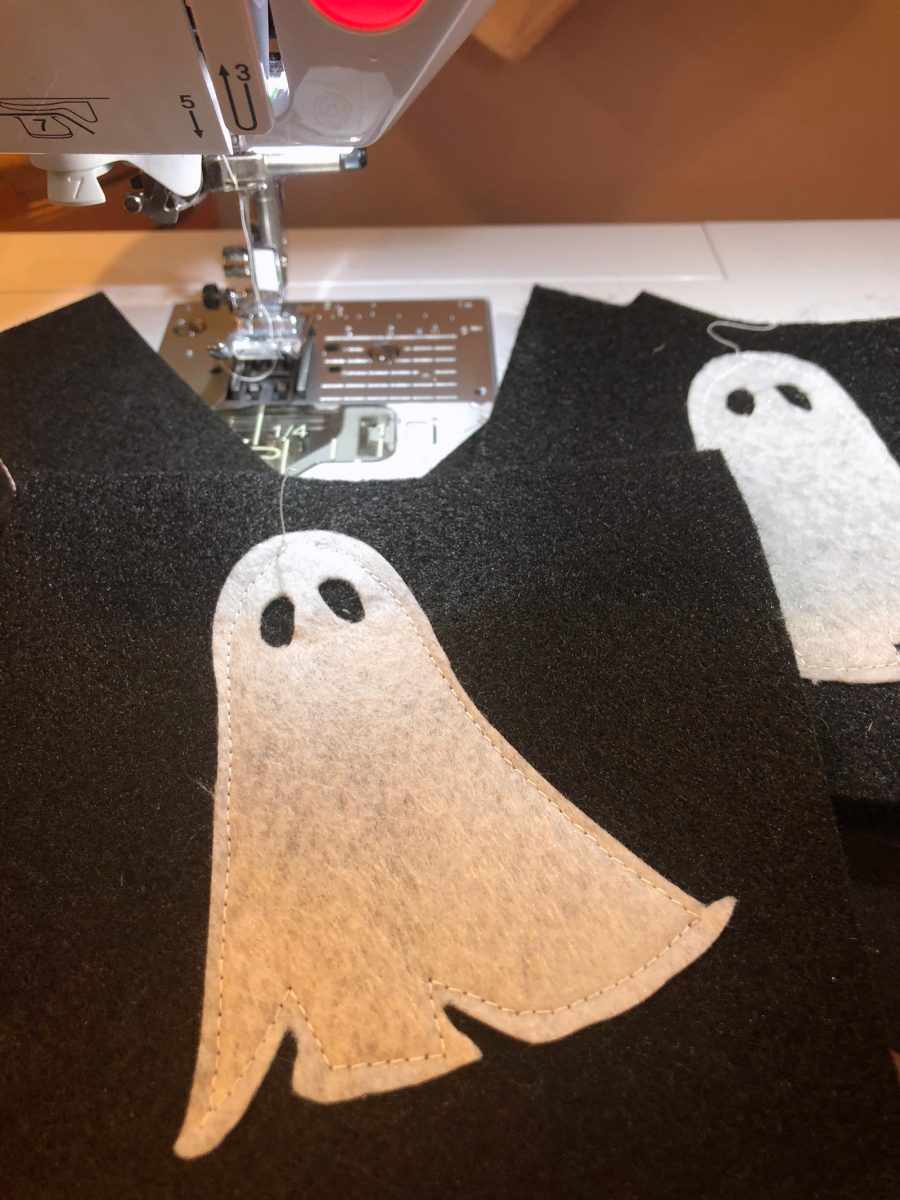 Then I needed to cut out the backs for the coasters out of coordinating cotton fabric. I cut these squares 1″ bigger than the black felt squares.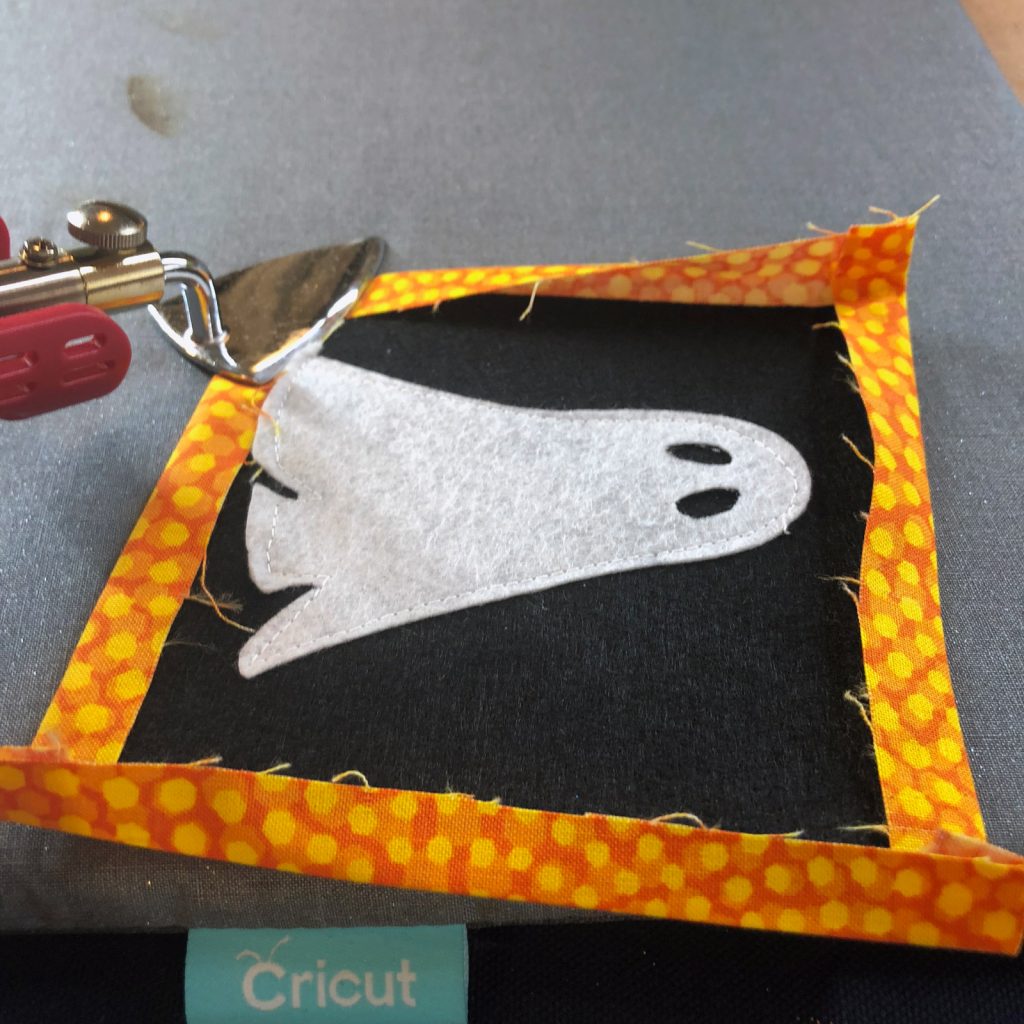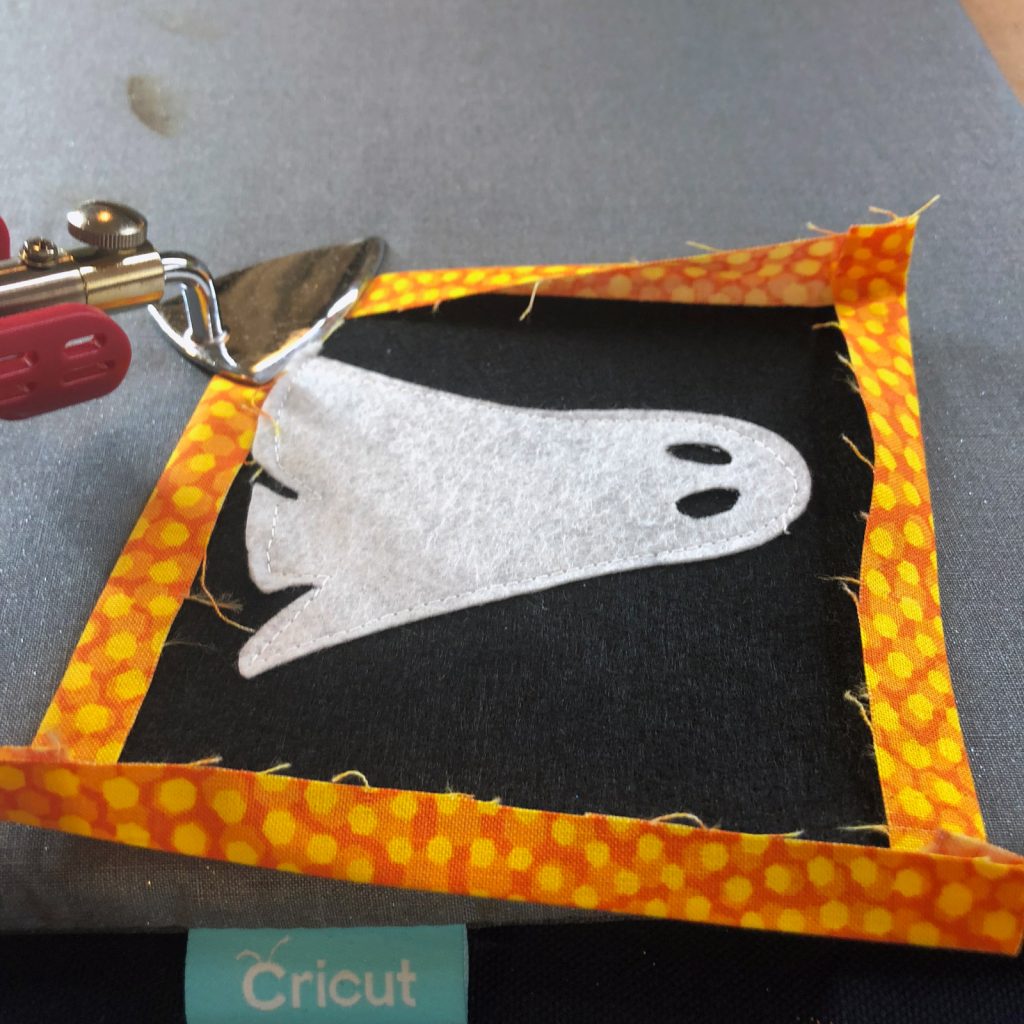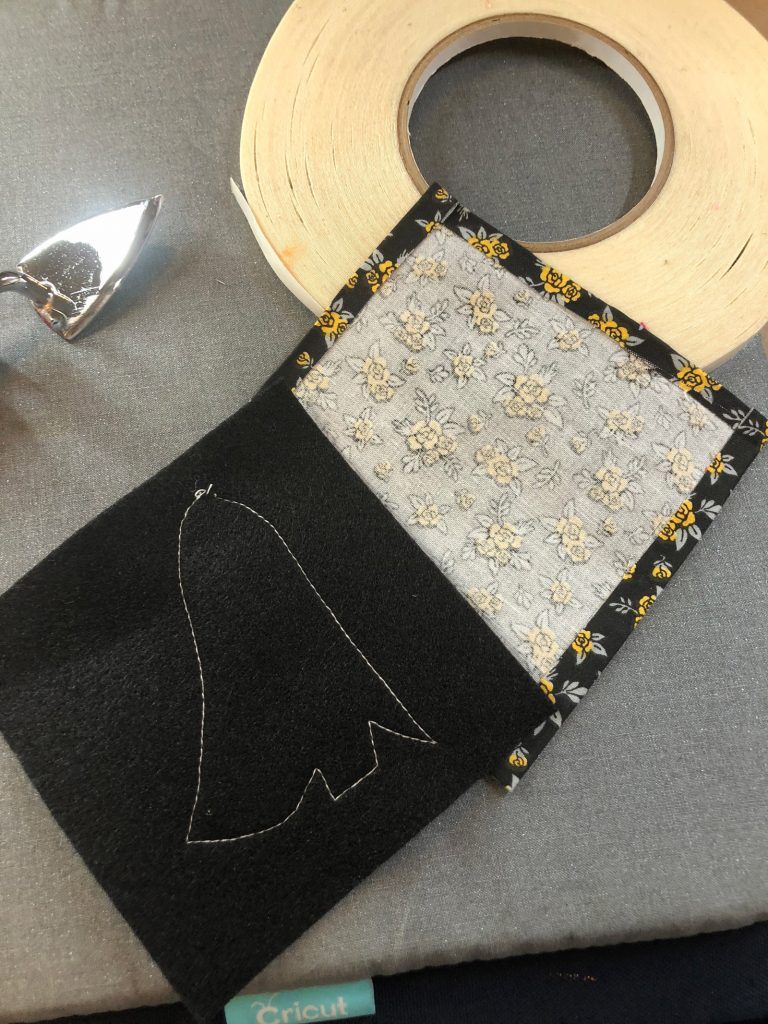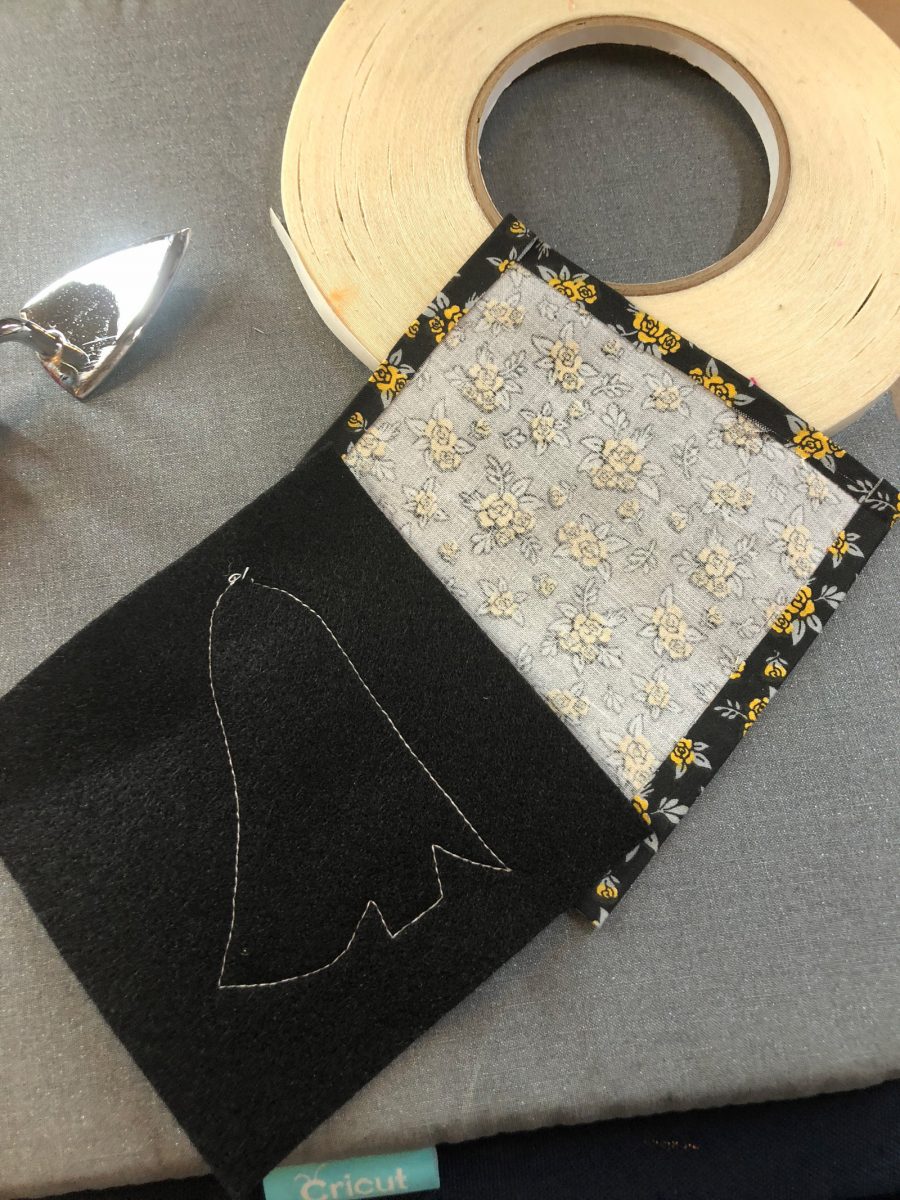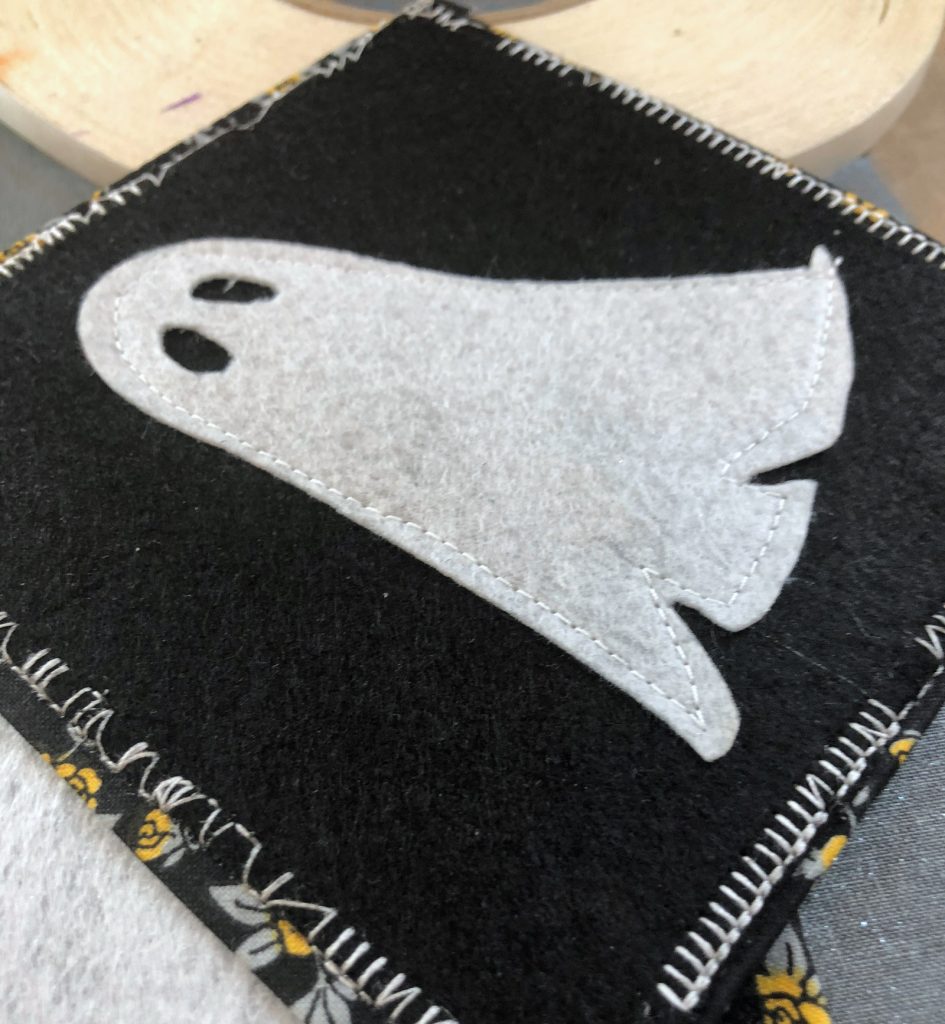 You can see the steps that I took to attach the front and back of the coasters. I tried sewing the first one with a blank stitch on my sewing machine but it didn't work out. I ended up adhering them together with the adhesive tape. It was fast and easy! I will go around each one with a straight stitch.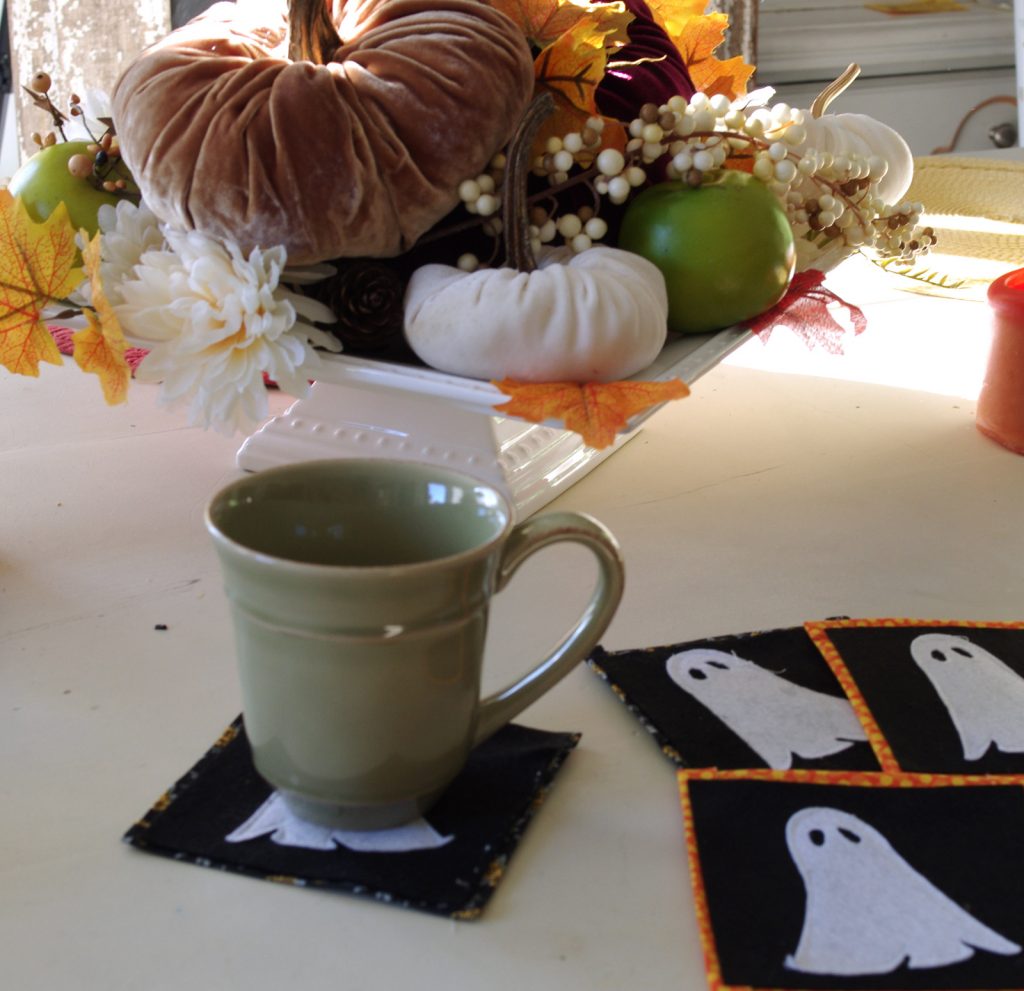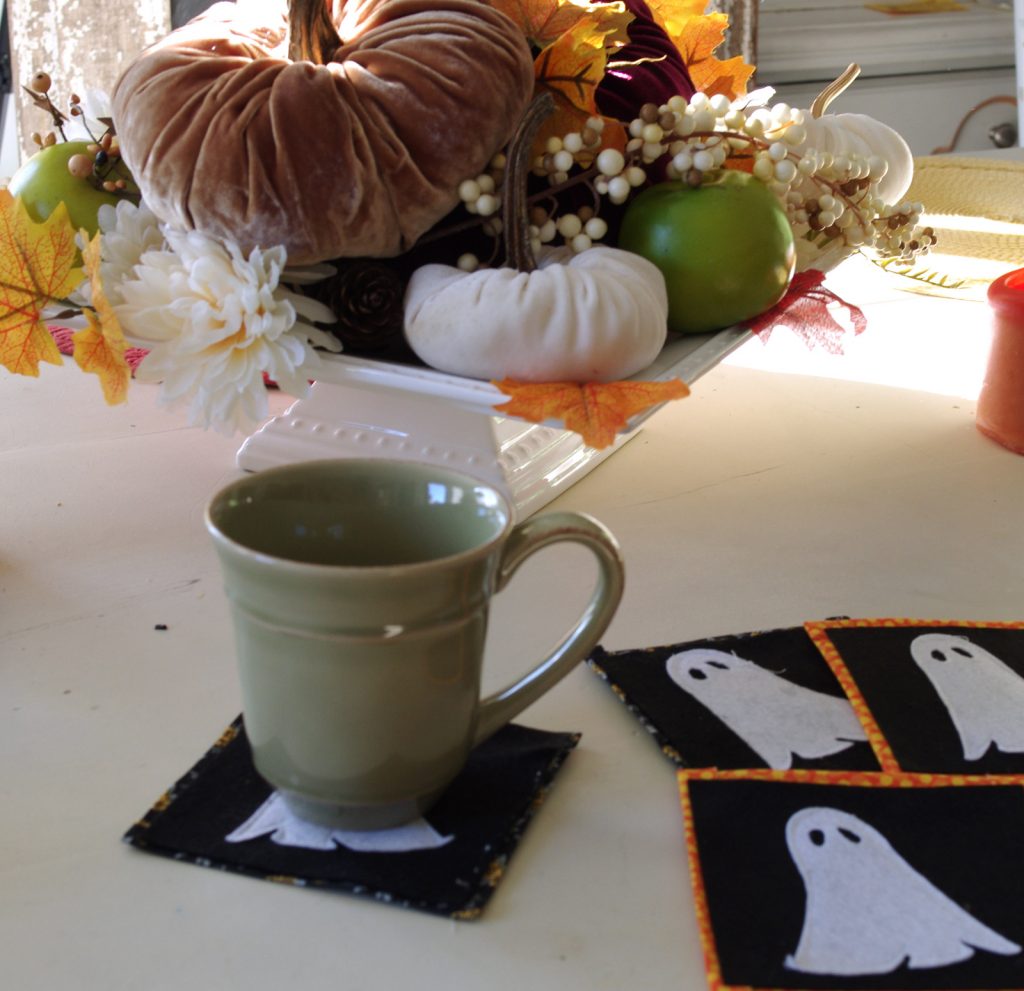 I love how they turned out! And now I can put my Valentine's Day coasters away until February!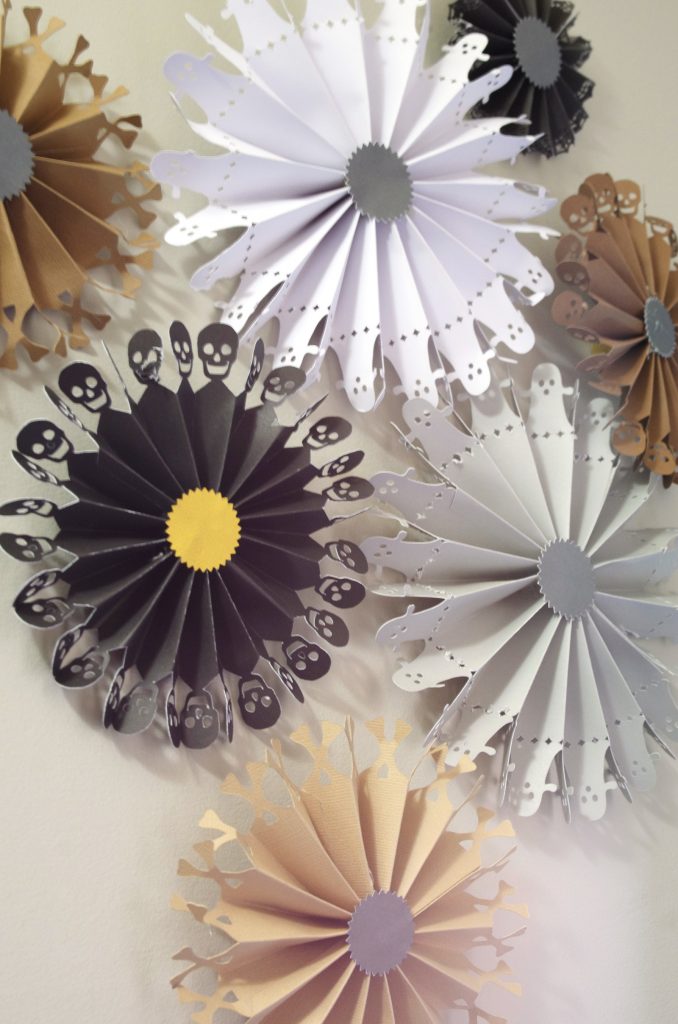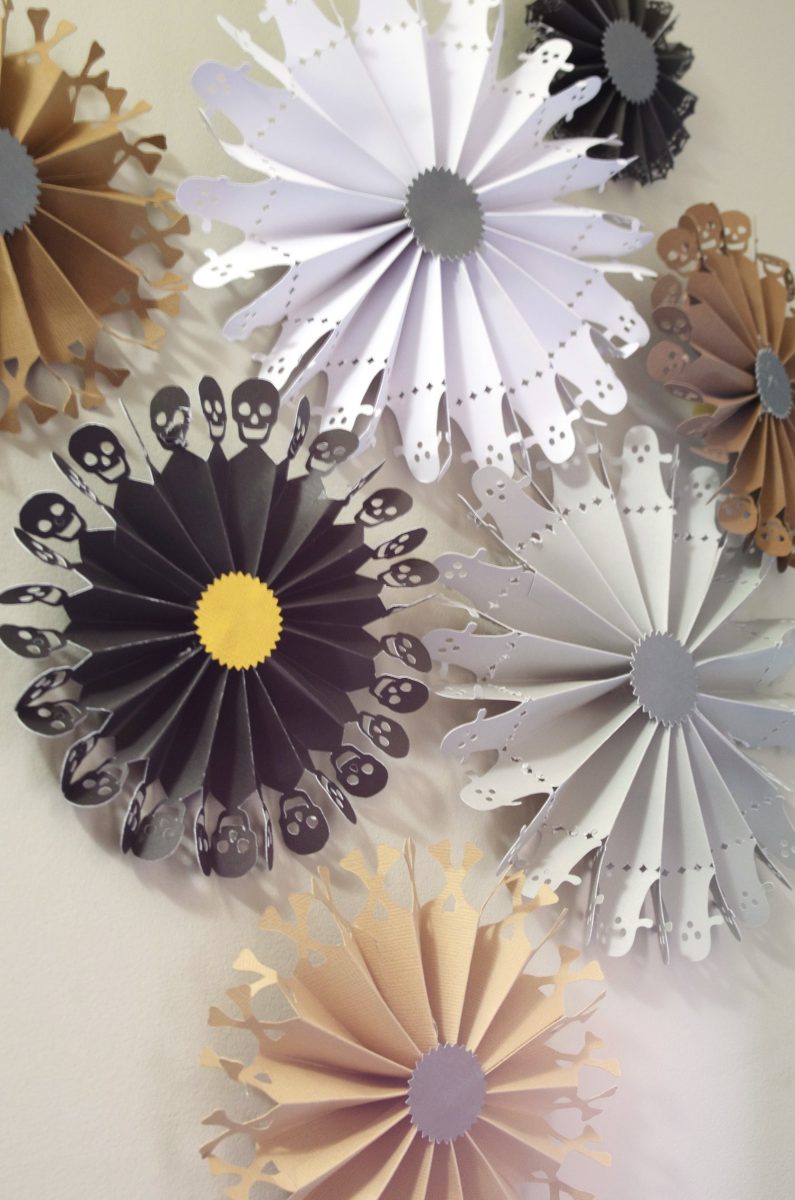 As I mentioned in the beginning, I love paper rosettes. When I saw the Martha Stewart Halloween Rosettes in Cricut Design Space, I knew they would be the perfect project for me to try out the Cricut Scoring Wheel.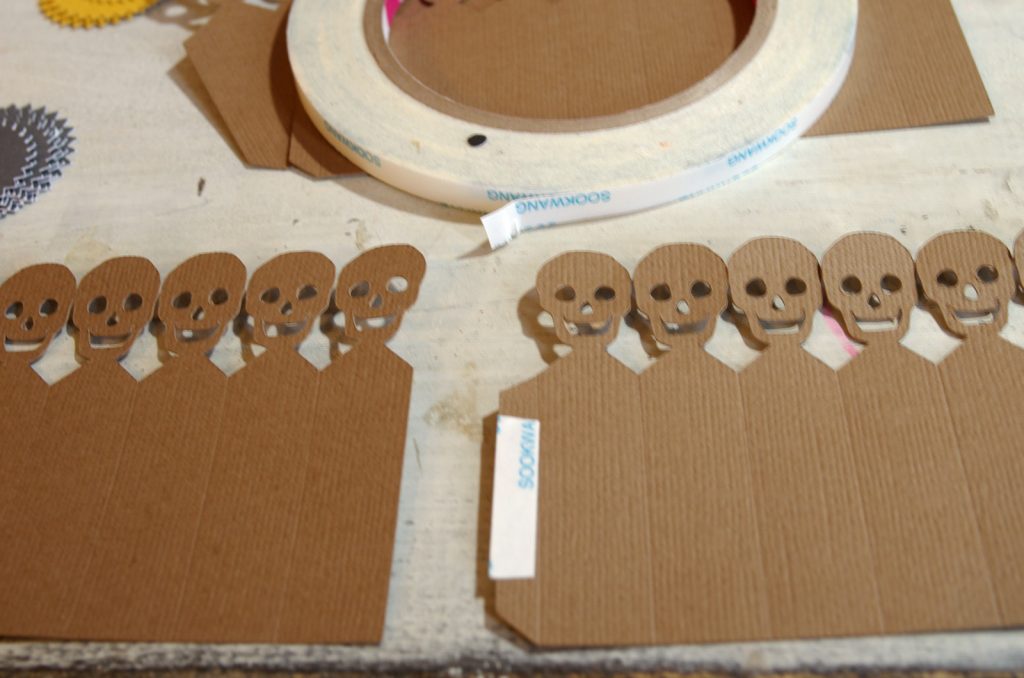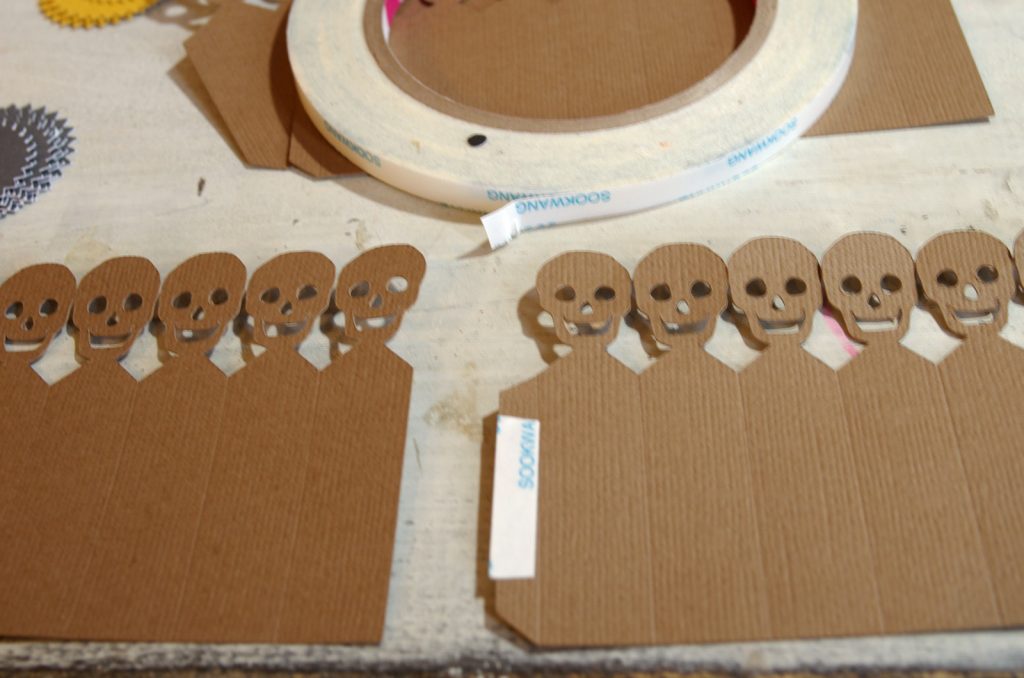 These cuts are rather delicate but the Maker did a wonderful job of cutting these designs.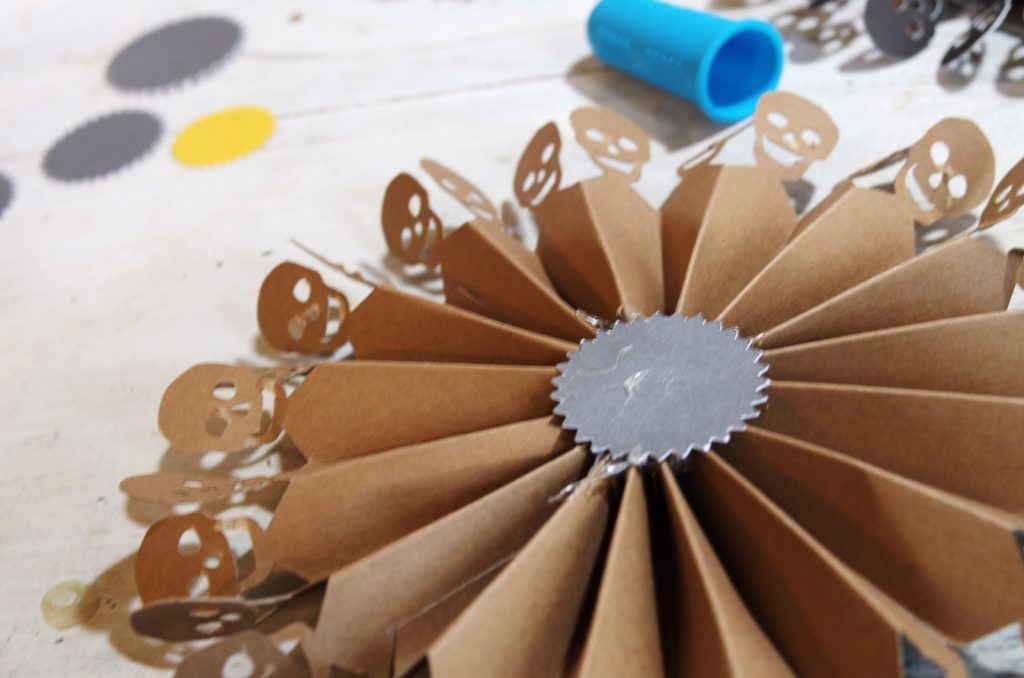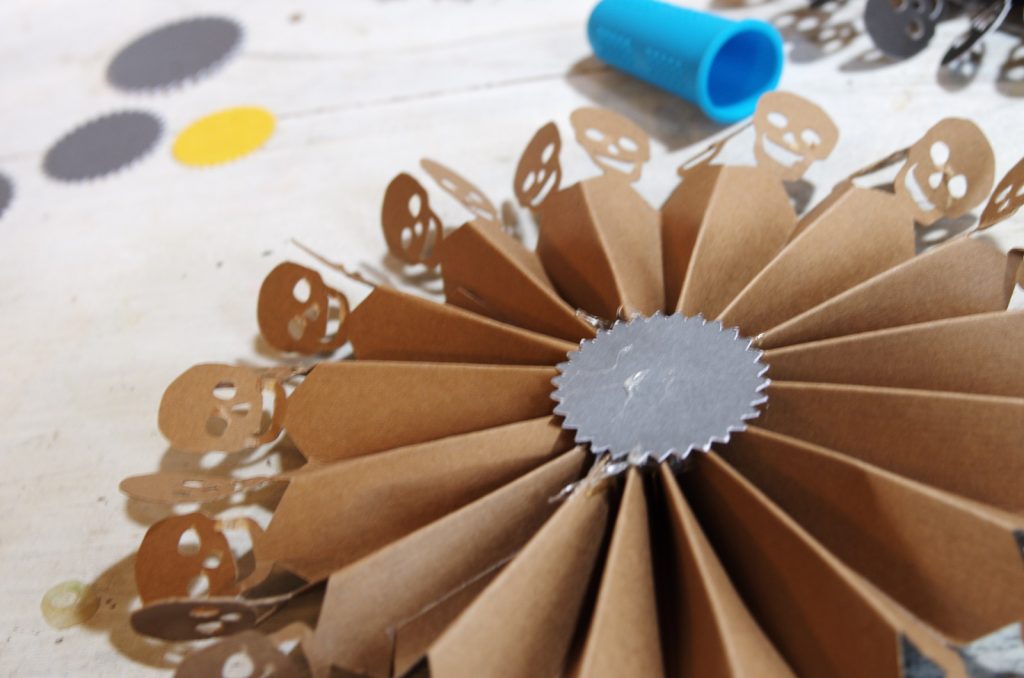 The scoring wheel made folding the accordion-like folds quick and easy.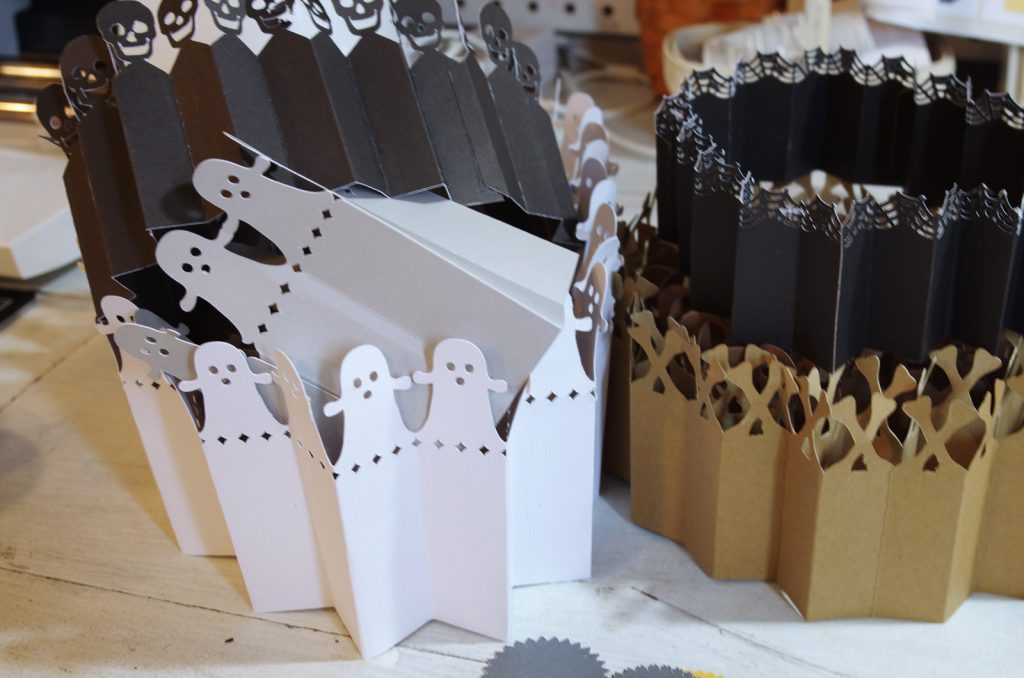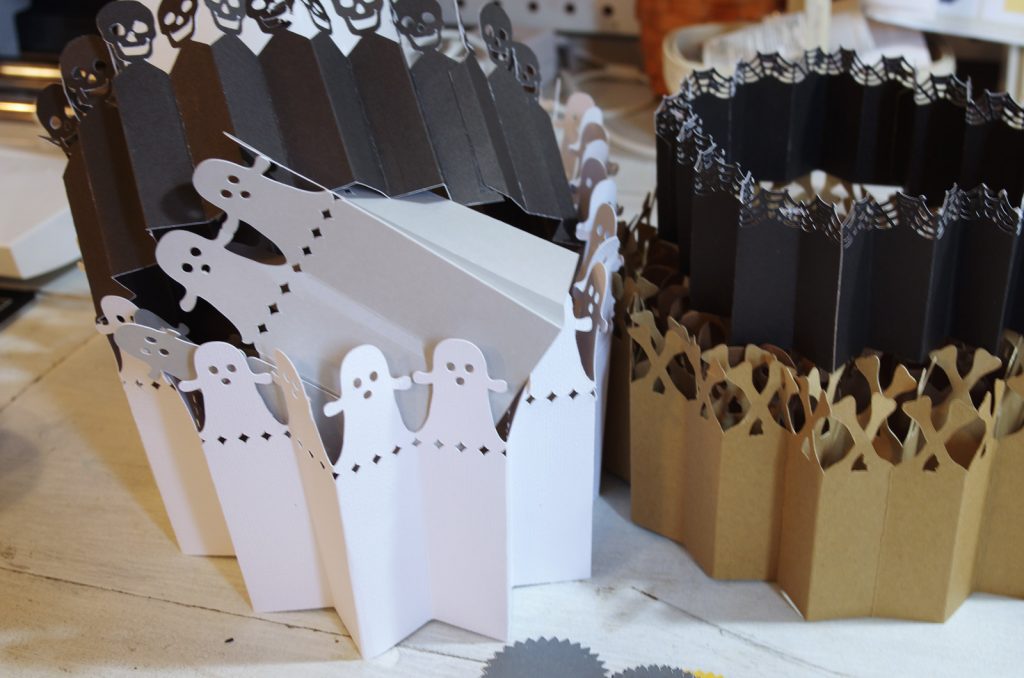 I put the pieces together with Scor-Tape (much faster and easier than glue!)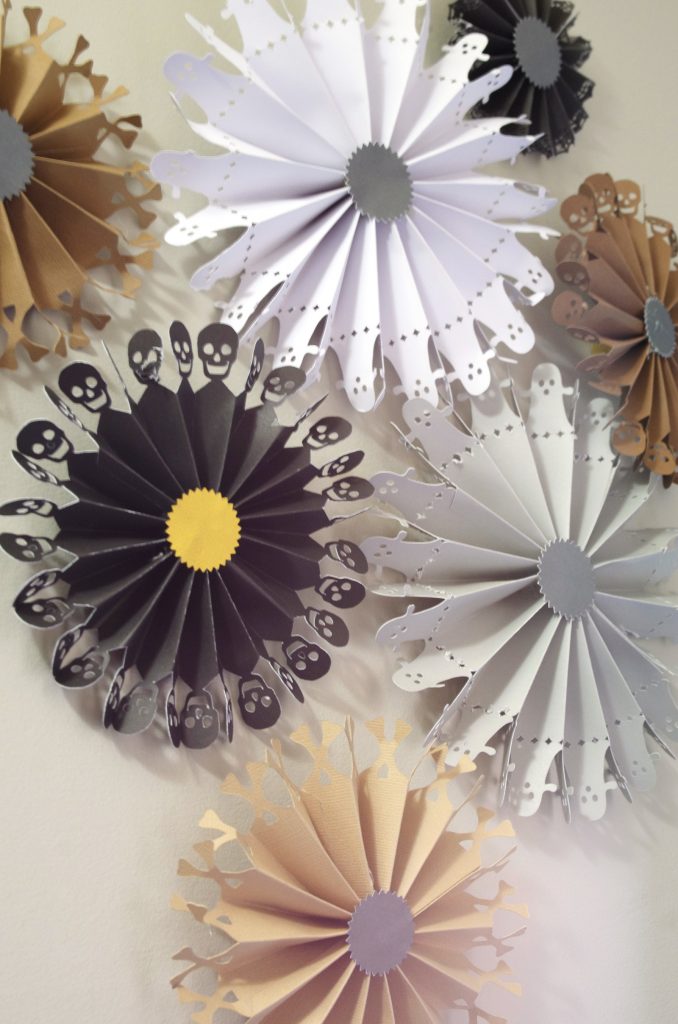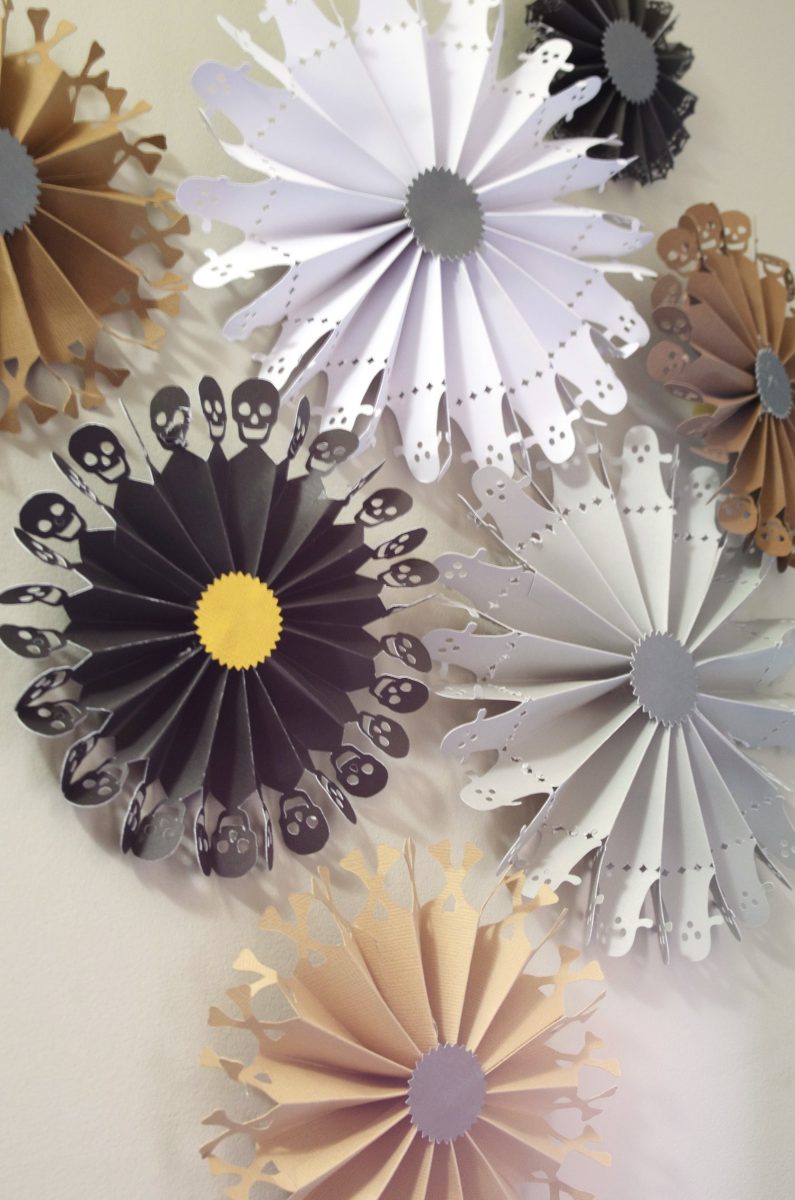 Aren't these the prettiest Halloween rosettes you've ever seen?
This is a sponsored conversation written by me on behalf of Cricut. The opinions and text are all mine.