Hello friend! Wicker baskets are cheap and plentiful at thrifts stores. Have you noticed that? Probably because the color of them is so 80's! Well I've discovered an easy way to age wicker baskets that I want to show you.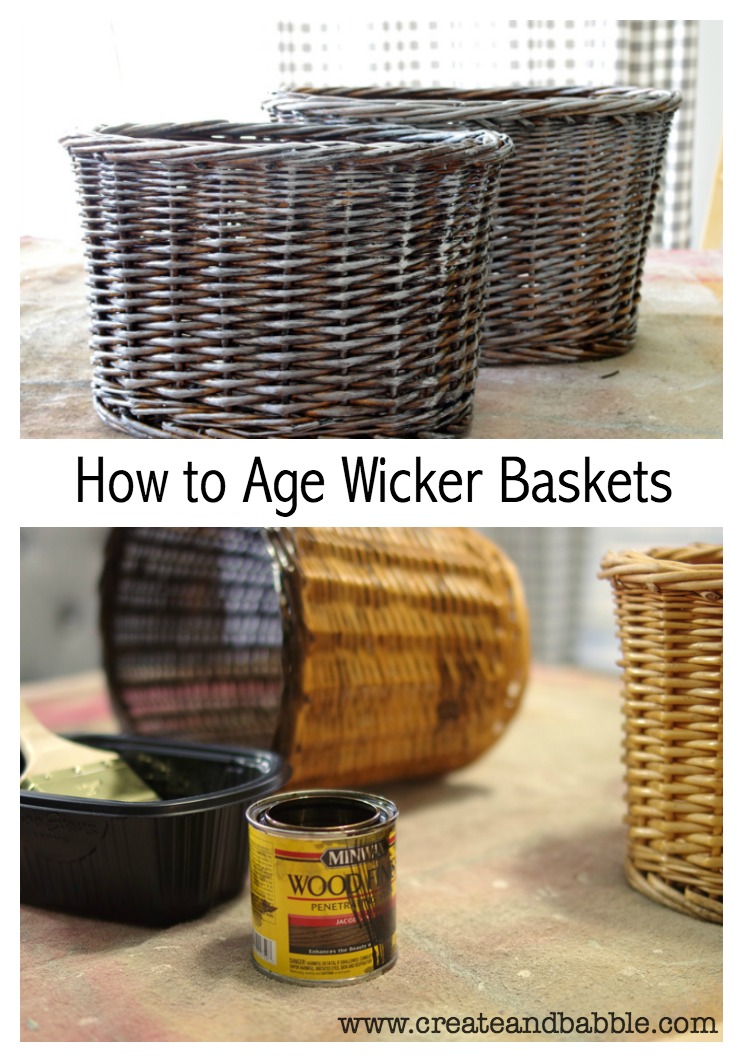 This is a really easy way to age wicker baskets and there are just a few steps.  You don't need a lot of supplies but the drying does take some time so fair warning there.
How to Age Wicker Baskets
First you 'll need some wicker baskets. I found mine at a thrift store.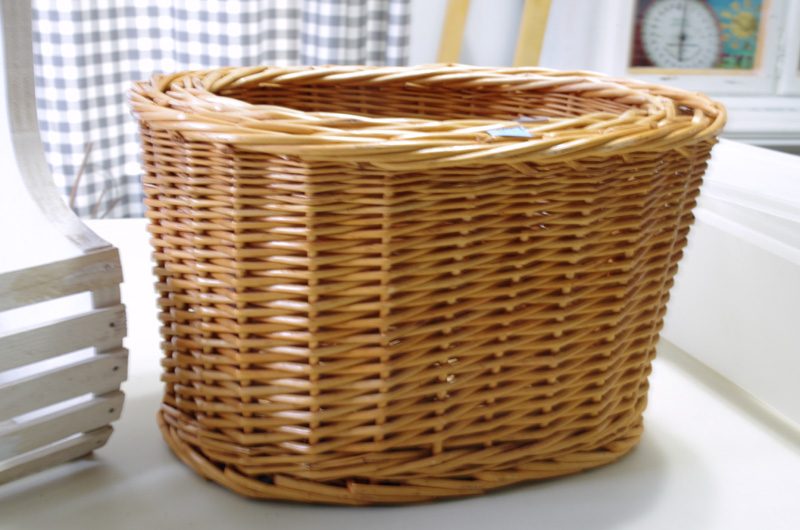 For really cheap!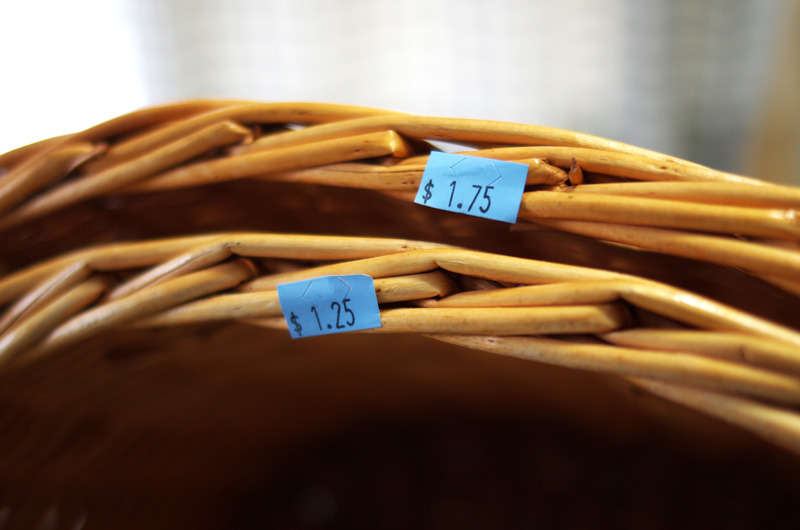 $3 for two baskets – can't beat that.
Supplies
You will need:
Steps to age wicker baskets
Step One
Stain the basket using a dark stain. Apply with an inexpensive stiff bristle brush. I got mine from the dollar store.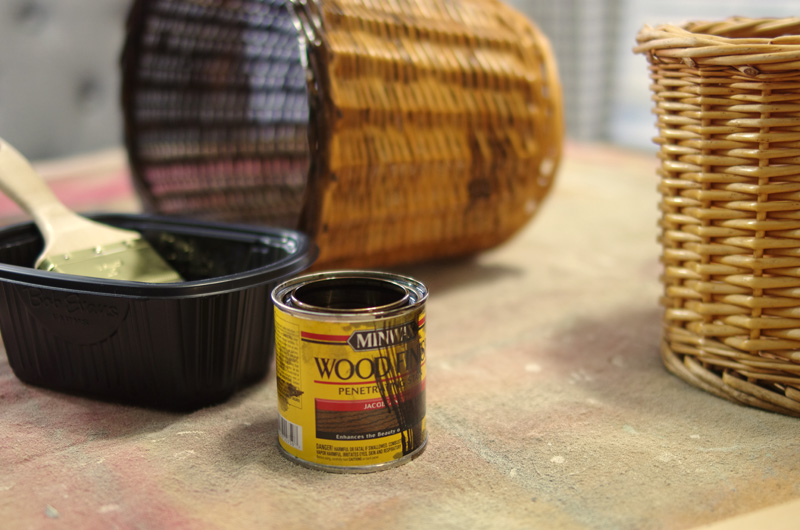 Step Two
Remove the excess stain with a rag. Allow to dry a few hours. Reapply if necessary to deepen the color.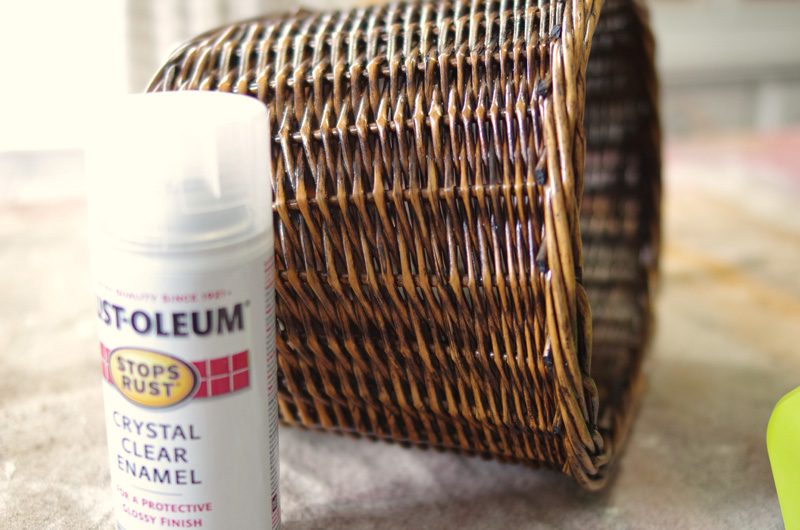 Step Three
Spray basket with a clear sealer. Again, allow to dry for a few more hours or overnight.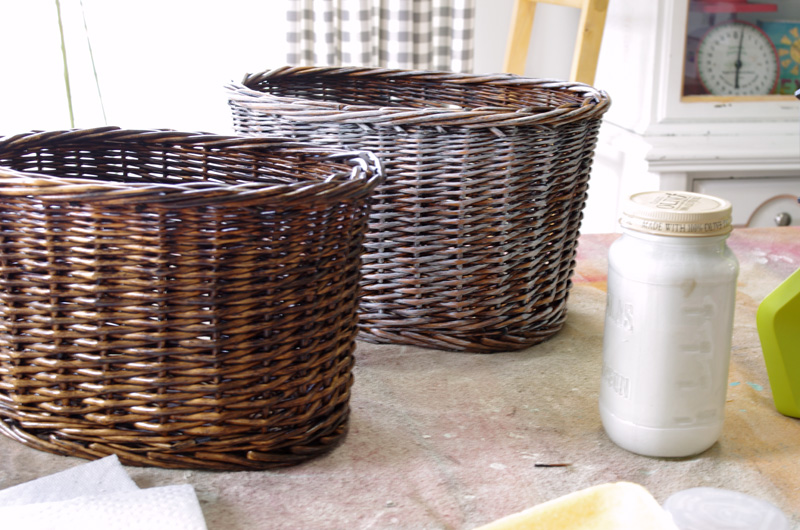 Step Four
Dilute white or light paint with water. Pour some leftover light paint into an empty jar. Add a little water and then shake. Dip tips of brush bristle into the paint and remove excess paint by blotting on paper towels. The paint brush should barely have any paint on it.
Lightly brush over baskets with the dry brush, adding more paint as needed.
Allow to dry thoroughly.
Much better! I plan on using these for storage in my office/craft room. Come back next Tuesday for the full reveal of my cleaned-up and reorganized creative spaces!