Like me, I know you like making pretty things, and I also know that we all like saving money. That's why Thrift Store Upcyle Projects are so popular. Shopping at the thrift store allows us to find items to make pretty for not much money! Just like my the second half of my tagline says: ". . .  and making things pretty" "Making things pretty" is the order of the day for thrift store decor projects.
But, do you sometimes go into a thrift store, look around and leave without buying anything because you don't see anything "good"? That was me too. But ever since I started reading what other crafters and DIYers are making with their thrift store finds, I now look at the items in the thrift store a little differently. This month 25 bloggers will show you what they did with their latest thrift store purchases. These thrift store upcycle projects should provide just the inspiration you need for the next time you visit your local thrift store. And hopefully you'll look at thrift store items a little differently after seeing these fabulous projects.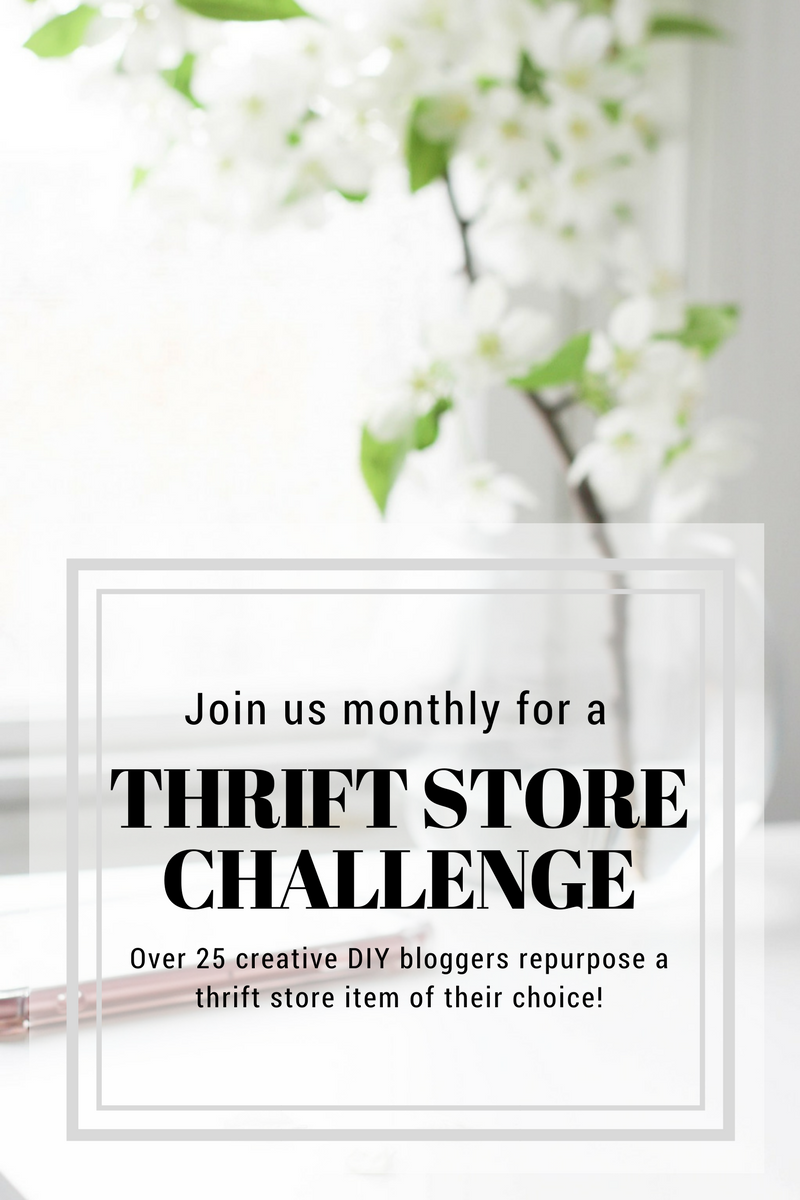 Meet the Hosts of this Month's Challenge
Amanda | Domestically Creative – Pili | My Sweet Things
Angela | Simply Beautiful by Angela – Jeanie | Create and Babble
Molly | Just a Little Creativity – Colleen | Life on Kaydeross Creek
Marie | The Inspiration Vault – Michelle | Michelle James Designs
Shirley | Intelligent Domestications – Dru | Polka Dot Poplars
Pam | P.S. I Love You Crafts – Gail | Purple Hues and Me
Jennifer | Cookies Coffee and Crafts – Toni | Small Home Soul
Sue | A Purdy Little House – Kathleen | Our Hopeful Home
Victoria | Dazzle While Frazzled – Marie | DIY Adulation
Michelle | Our Crafty Mom – Debra | Shoppe No. 5
Yamilette |The Latina Next Door – Denise | My Thrifty House
Florence | Vintage Southern Picks – Ann | Duct Tape and Denim
Maureen | Red Cottage Chronicles
Make sure you follow our board on Pinterest for more upcycled decor inspiration!
Below are the items that I found on a recent trip to my local thrift store: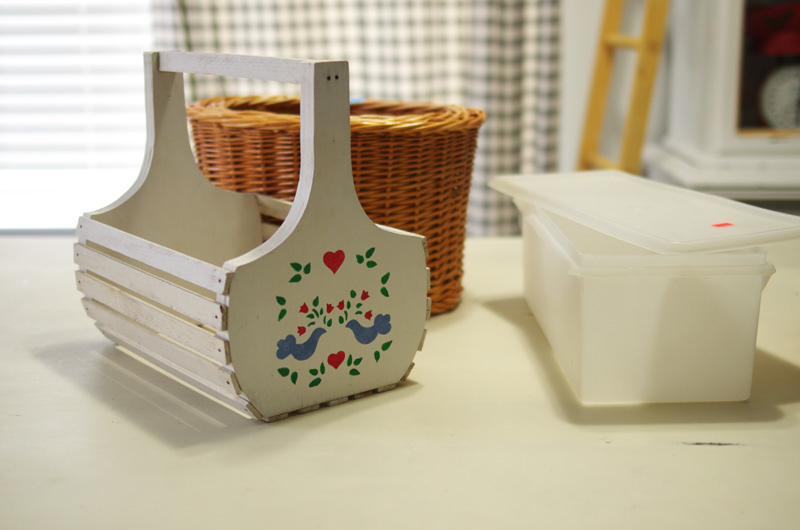 I found a 1980s wooden tote, two oval honey-colored wicket baskets, and a tupperware container.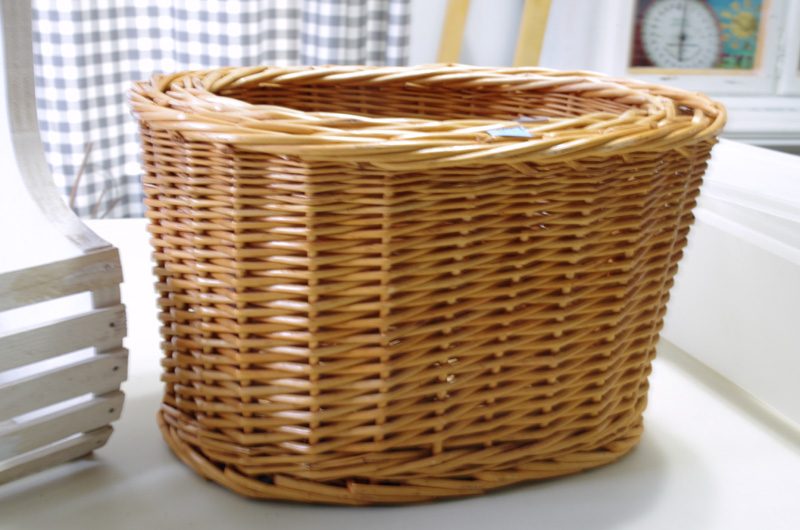 I am going to update these wicker baskets for this month's thrift store challenge. I like the shape, the straight up and down sides, and the size of these baskets. What I don't like? The color. The honey color just doesn't go with anything in my house. I'd like for them to be darker. Maybe with a rustic farmhouse white-washed look to them.
How do they look now?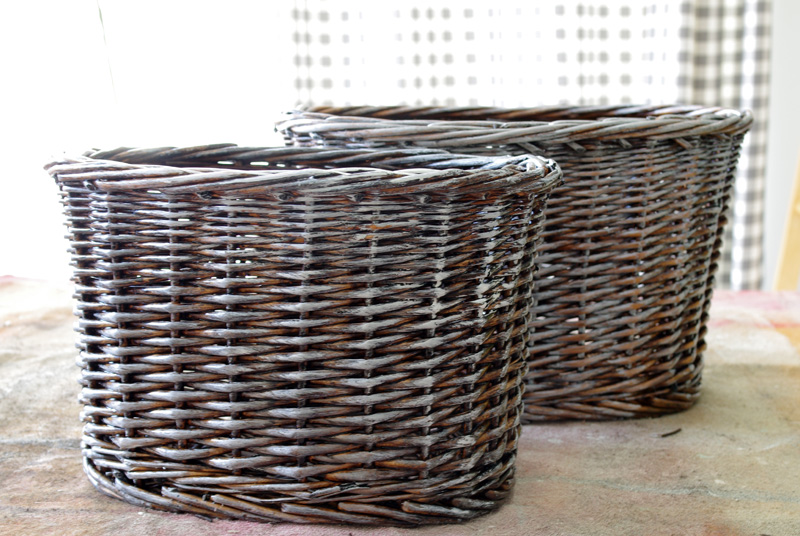 Just what I had in mind! That doesn't always happen, but it did today! In three easy steps, I was able to give these thrift store baskets a more updated farmhouse look. And the best part is that I didn't spend any more money. I was able to improvise and use supplies that I already had on hand.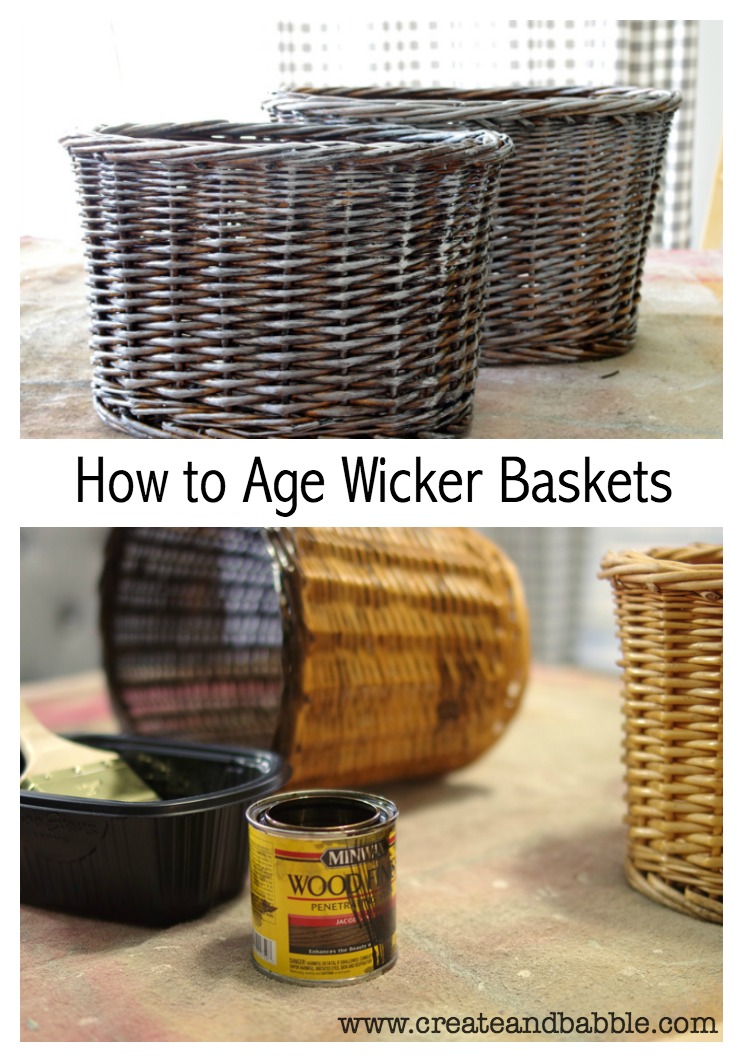 ---
And now for more thrifty goodness!
Check out what my fellow upcyclers created below!