Have you been busy cleaning up your creative space this month? I sure have. And even though I'm not completely finished, these two creative spaces are much improved.
First let me remind you of what these spaces looked like before: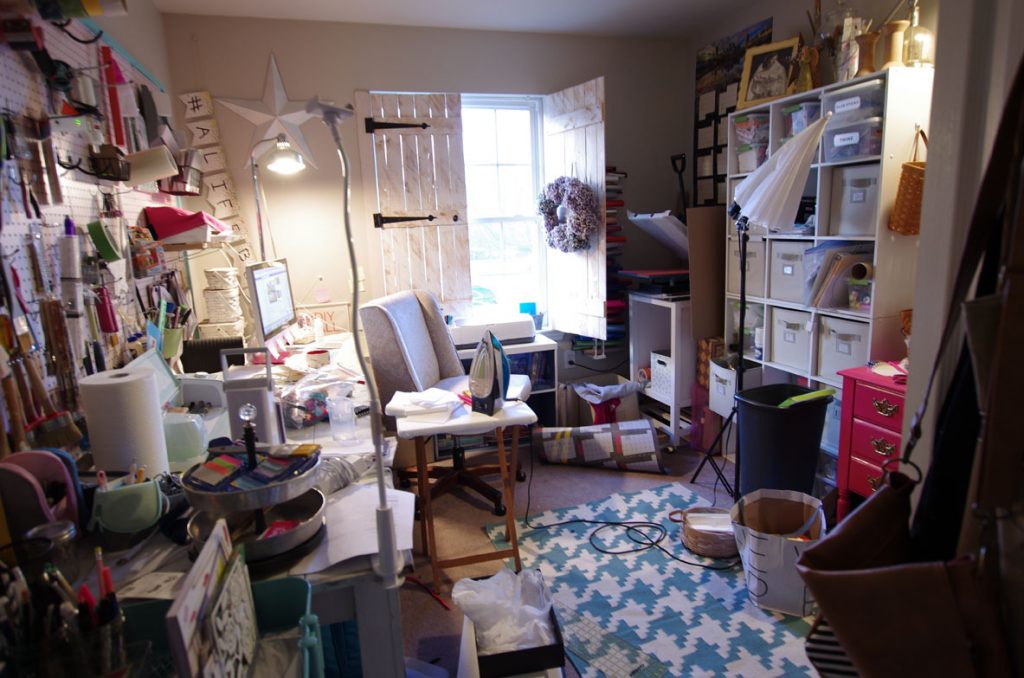 What a mess!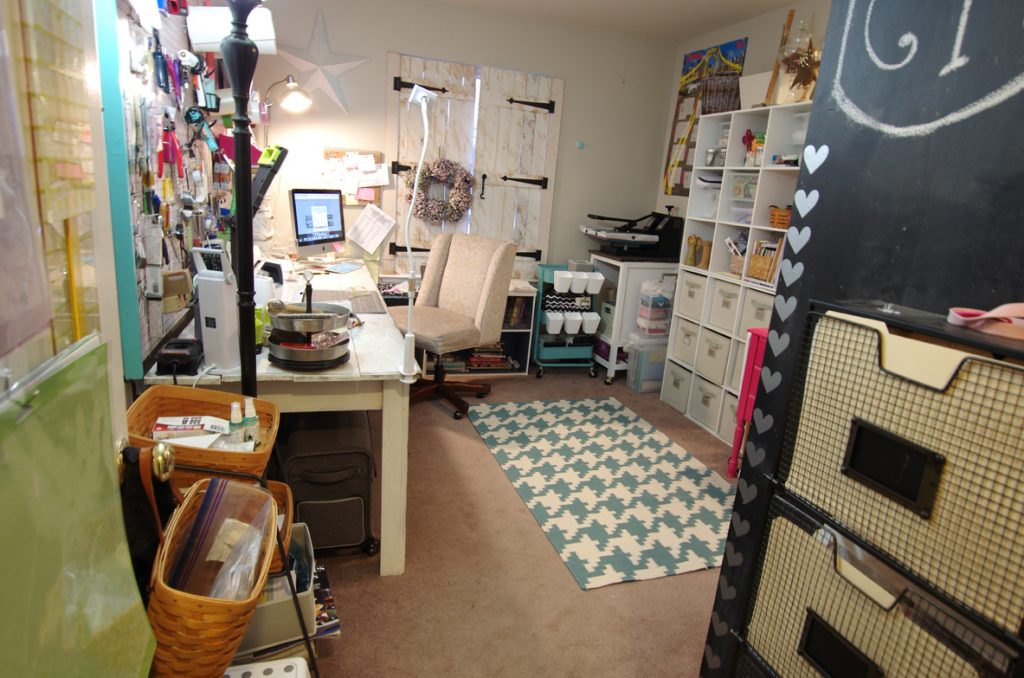 Much better! I must admit I did a lot, I mean a lot of purging. But I'm not done. There's still work to be done. I still want to build a murphy-style desk on the wall where the cubbies are. I just ran out of time.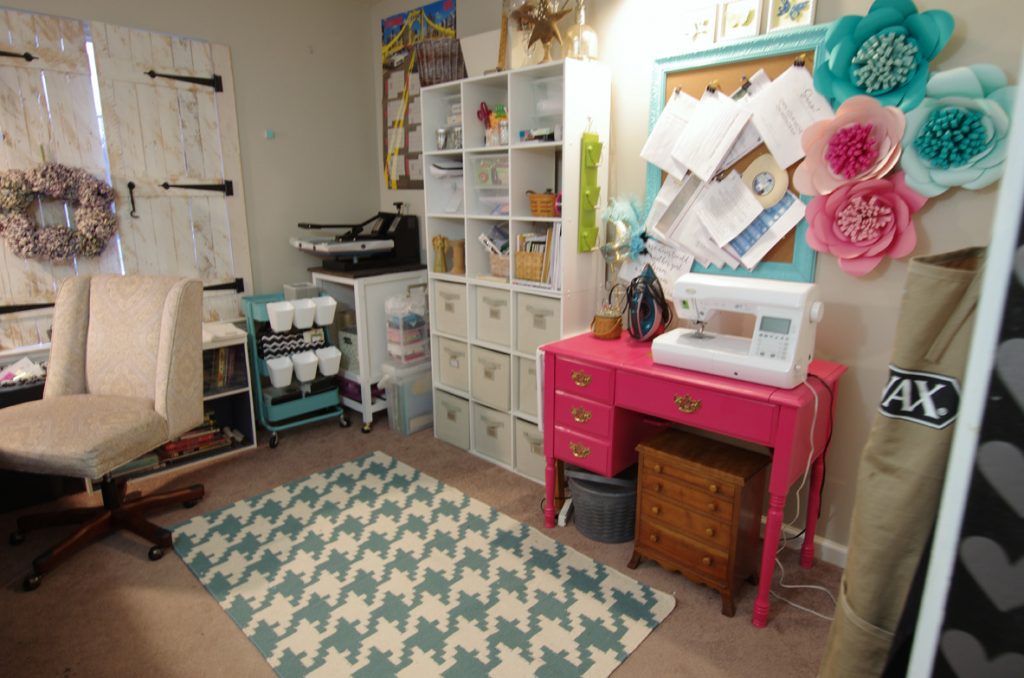 I love coming into this room now. The brightly painted sewing cabinet and the big paper flowers on the wall make me smile!
Now let's go down into the basement workshop area.
Here's the before: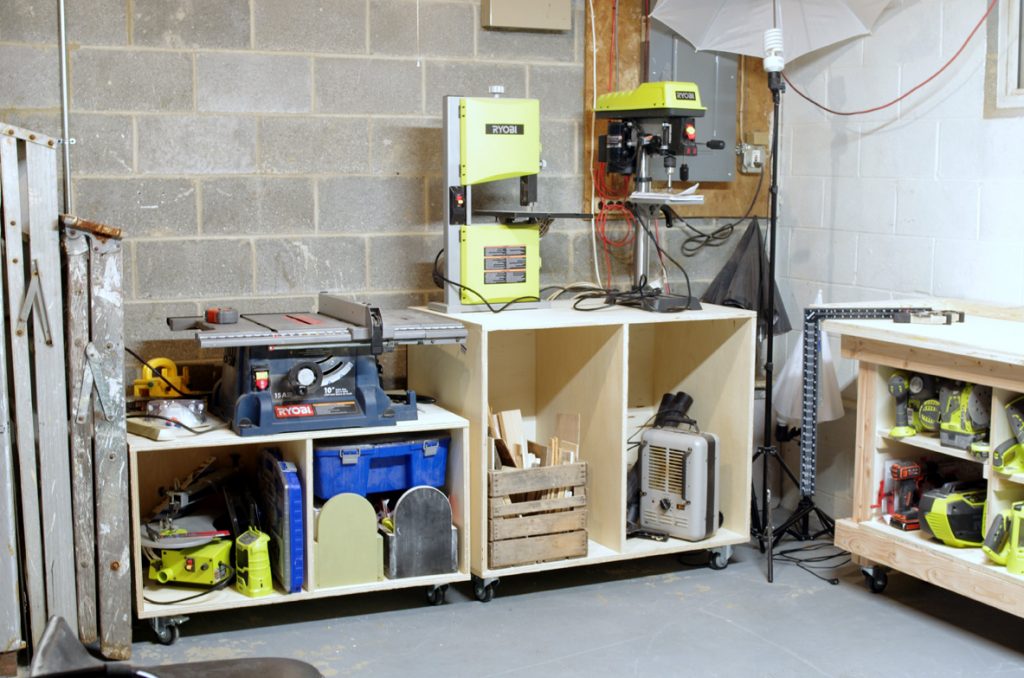 I'll just let the photos do the talking here!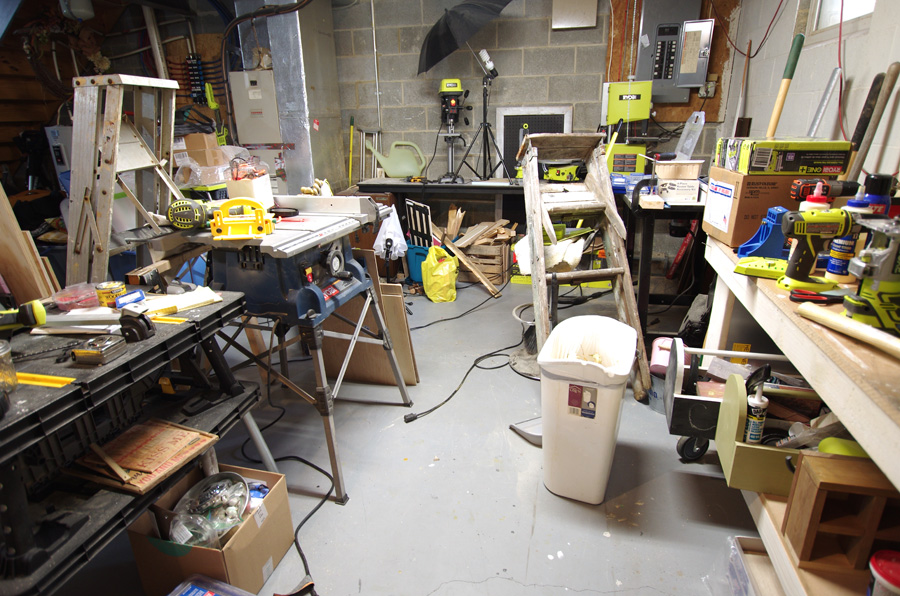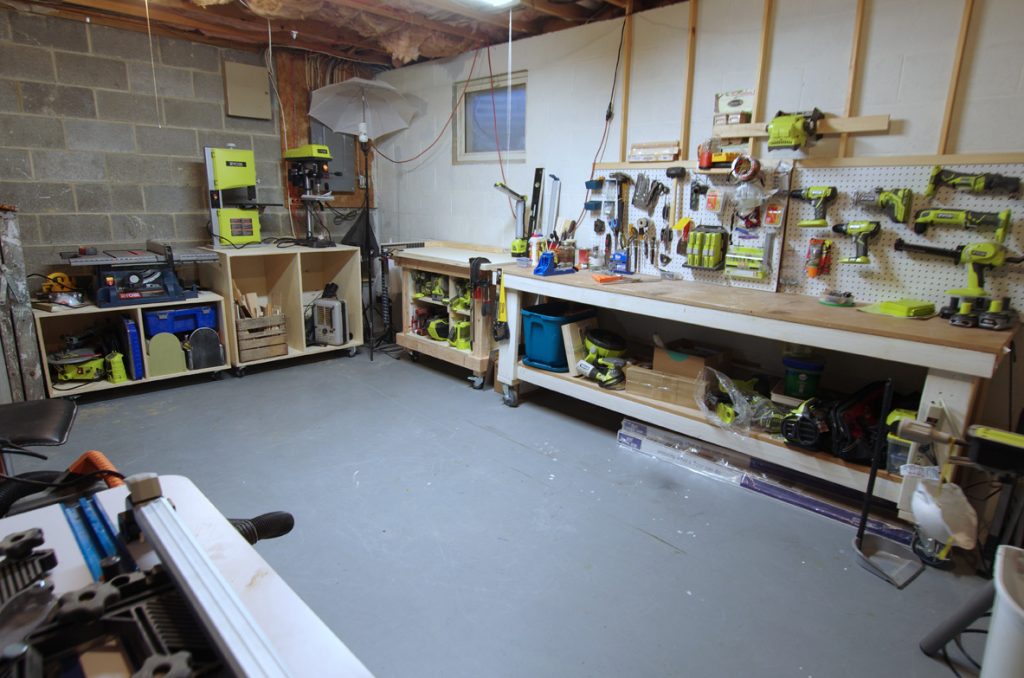 Look at all of that open floor space!
As I mentioned on the Facebook Live Video yesterday, there's still some work to be done but for the most part, it is done. The plans for those rolling storage carts shown on the left in the photo above are available on RYOBI Nation.
Now let's check on my friends' cleaned up and organized creative spaces:
My Repurposed Life cleans up her basement
The Kim Six Fix is organizing her garage workshop
Refresh Restyle has been busy in her office/craft space
H2OBungalow has been taming the clutter in her home office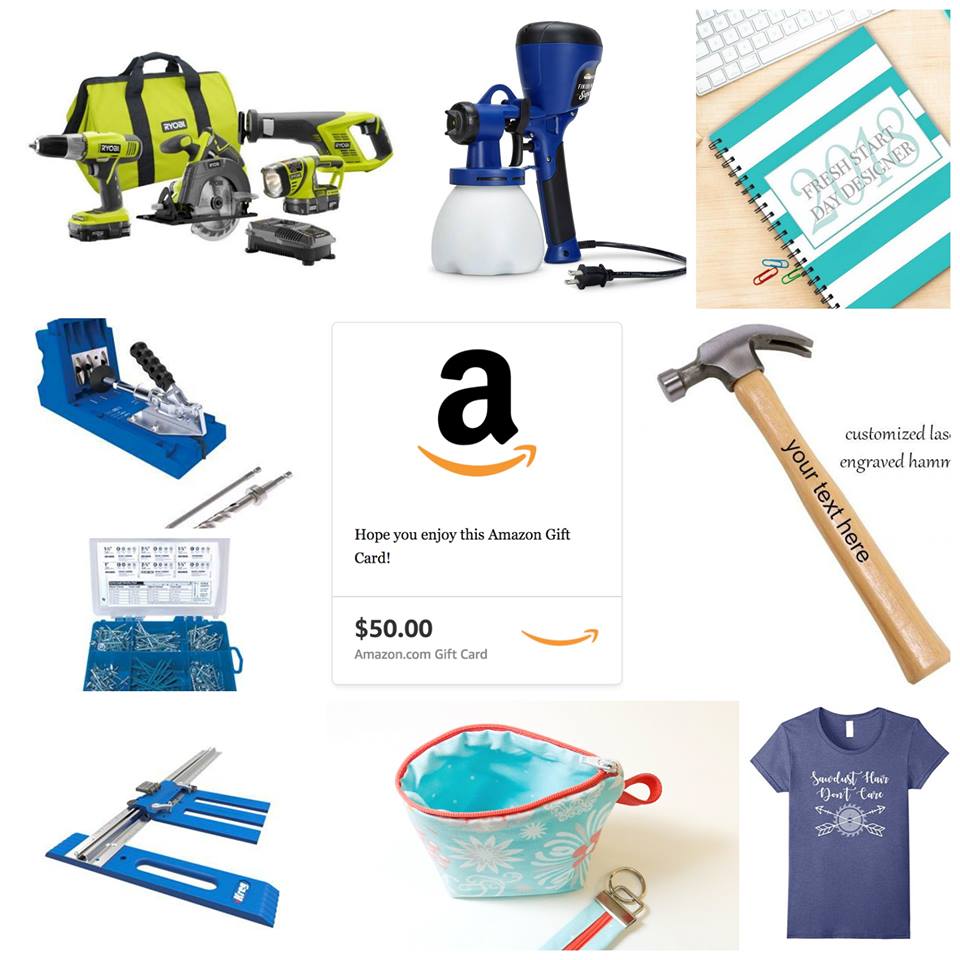 Just a reminder about the wonderful prizes we have. To be eligible you need to upload your before photo here and upload your after photo below.   Thanks to our fabulous brands! Kreg , Homeright and RYOBI! (be sure to click the Ryobi link to learn all about their DREAM WORKSHOP).
I may earn money or products from the companies/products mentioned in this post at no additional cost to you. As always I only recommend products and services that I use and love.
I can't wait to see your before and after photos!