Everyone loves flowers. Especially great big huge pretty flowers! Want to learn how to make huge paper flowers with your Silhouette® machine instead of by hand?

A few months ago someone shared this picture on Facebook and right away I was smitten and knew that someday I was going to make some big paper flowers of my own. Since the theme for this month's Silhouette® Challenge is Summer I thought thought these big, pretty flowers fit the theme perfectly.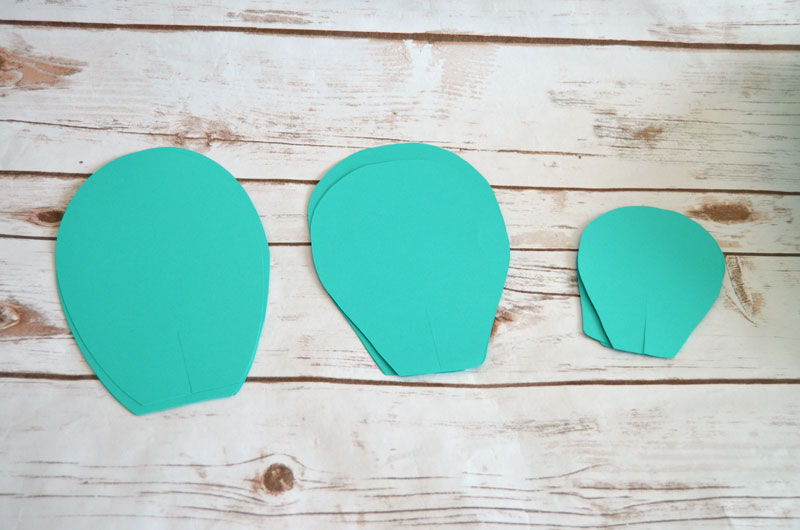 I pretty much followed this tutorial to assemble the flowers.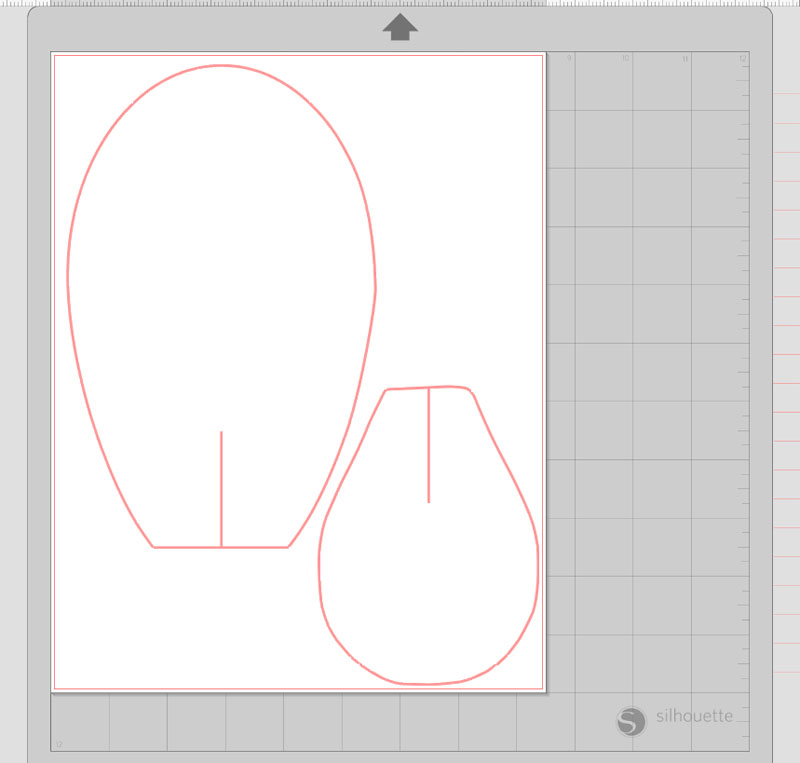 But instead of cutting out the petals and leaves by hand, I made my own Silhouette® cut files.
Stick around to the end to see how to get the free cut files that I made!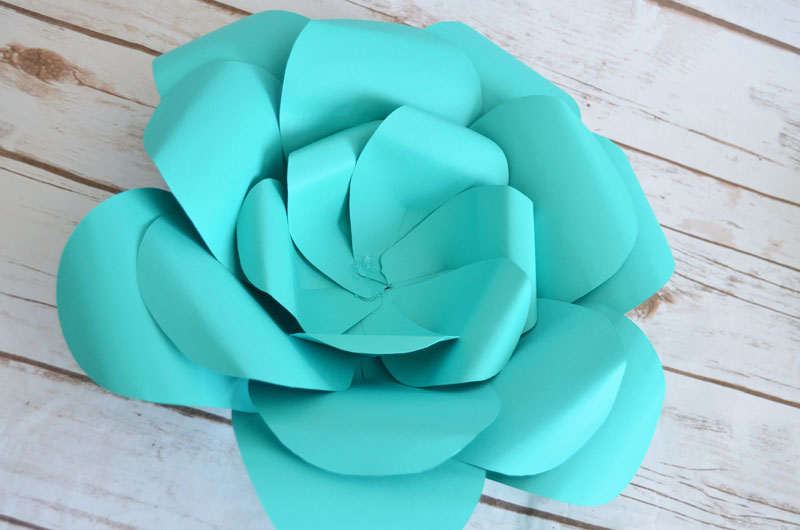 I used 8-1/2″ x 11″ card stock for my flowers.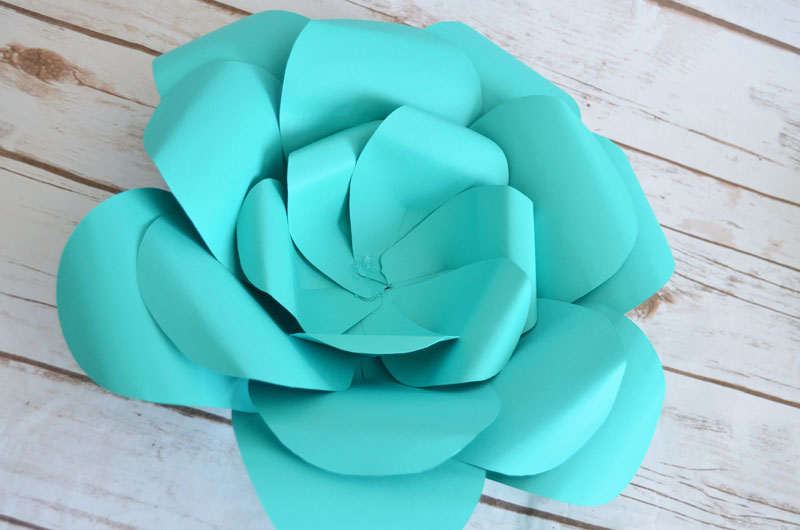 Each extra large flower is made up of 6 large petals, 6 medium petals, and 6 small petals. You will need 12 sheets of 8-1/2″ x 11″ sheets of card stock for one huge flower. The flower measures approximately 15″ in diameter.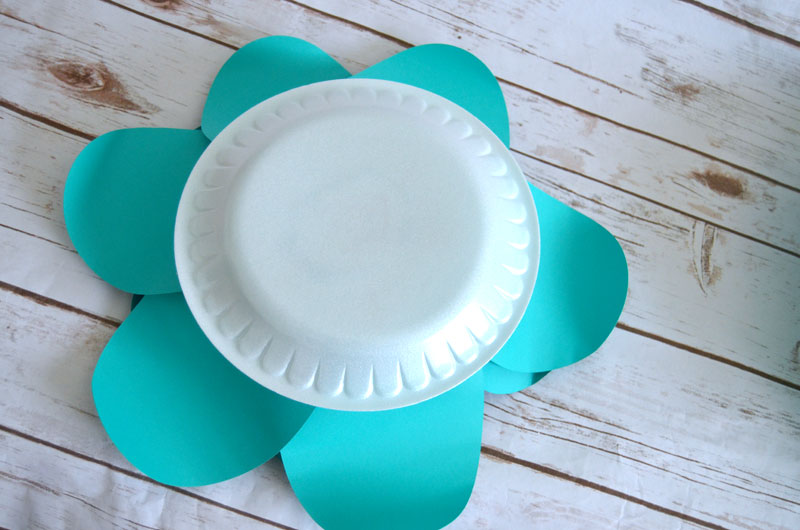 I secured my flower to a paper plate instead of a scrap of paper as in the tutorial. I can then add Command Strips to the plate for hanging.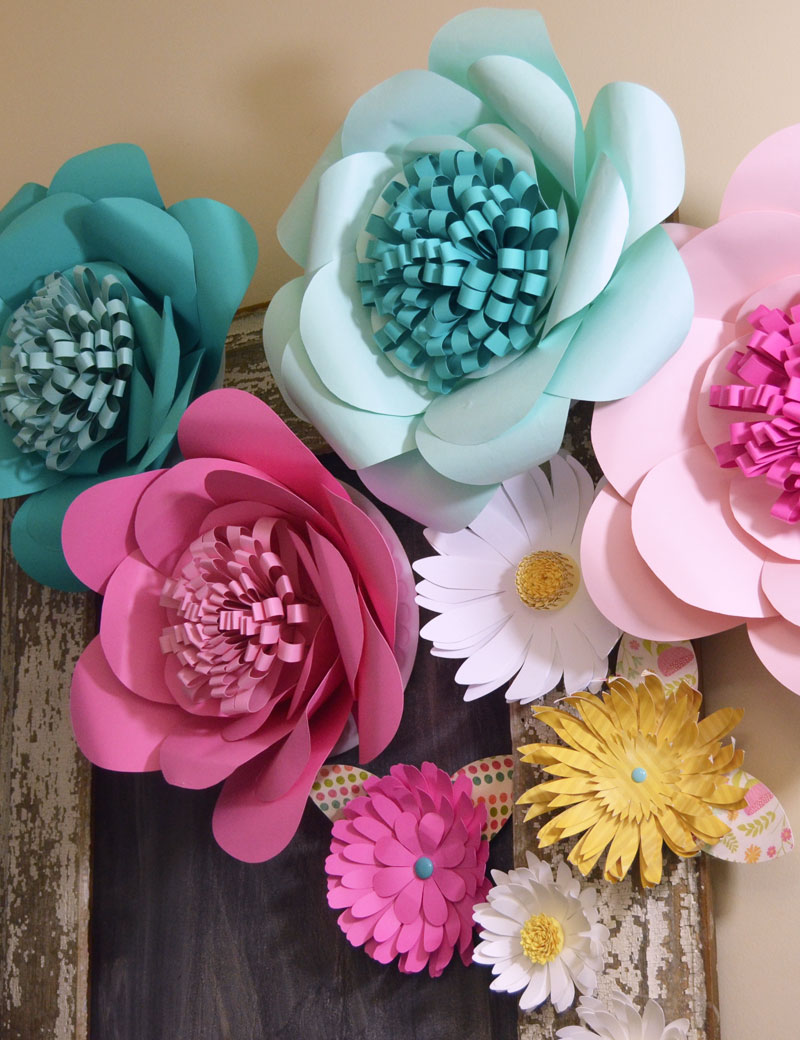 I even made a cut file for the flower center. Why use scissors when you have a Silhouette®!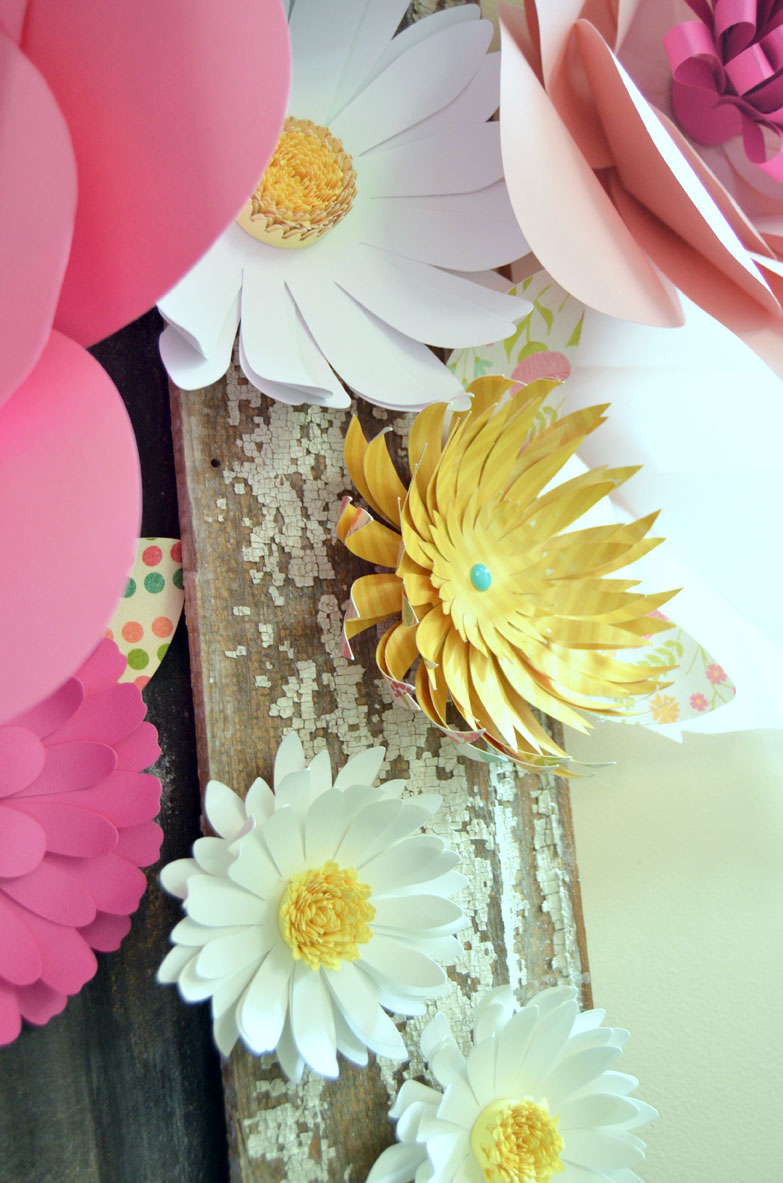 I added other flowers to the mix too. These daisies are in the Silhouette® Online Store.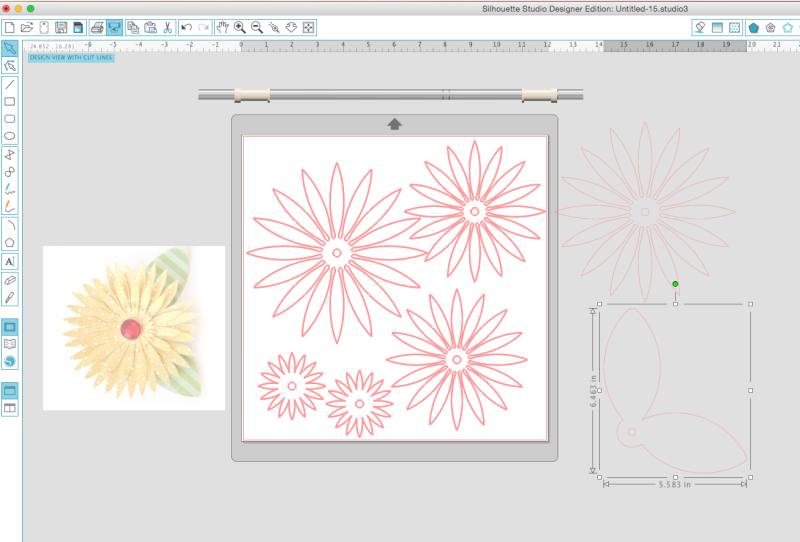 I enlarged them quite a bit!
Helpful Hints:
Keep the shapes grouped together when enlarging them to keep all of the pieces in scale.
Take a screen shot of the design from the OnLine store then drag that image into the workspace for reference.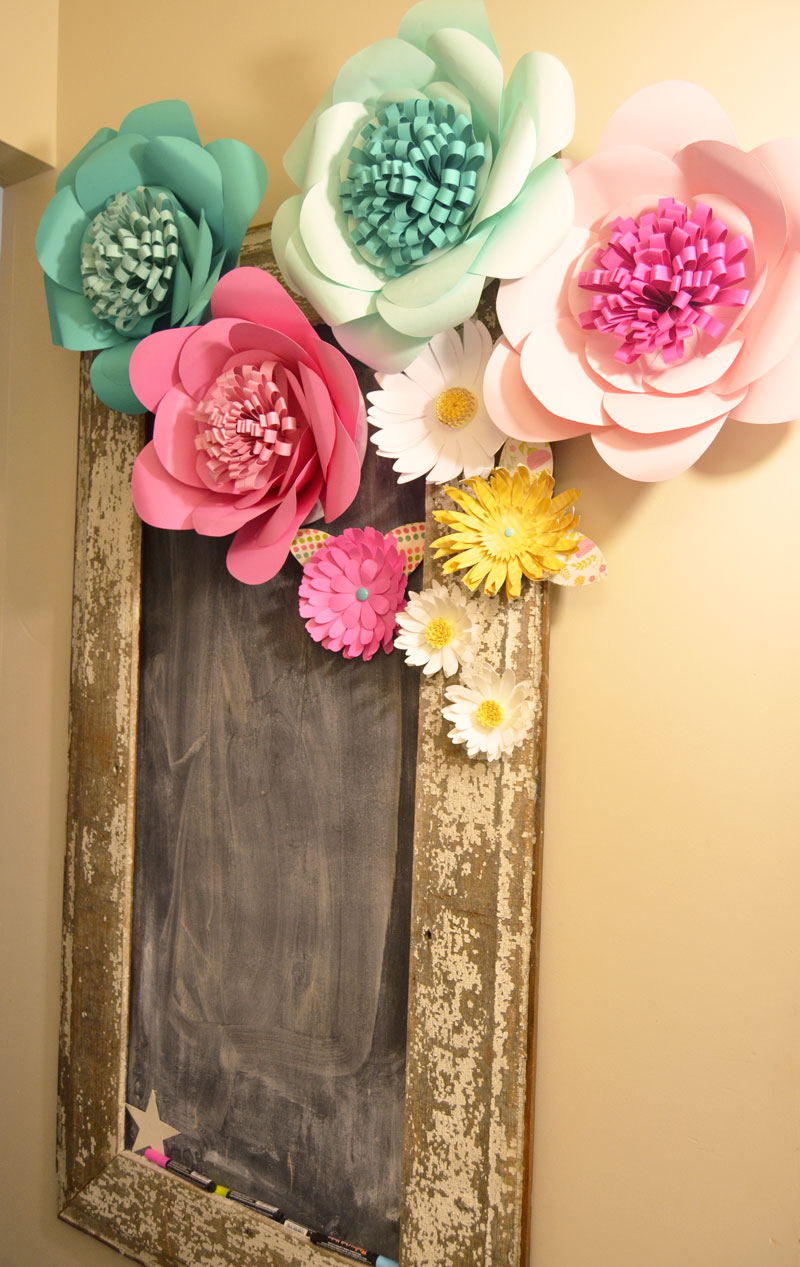 My chalkboard is ready for Summer! Now all we need is Summer weather!
Want to Check Out More Silhouette Projects?
I've got two great Silhouette treats for you today! First off, my Silhouette Challenge buddies and I are all sharing projects on our blogs today, so peruse the projects below for a wealth of Silhouette inspiration!
1. Sisters, What // 2. Small Stuff Counts // 3. Adventures in All Things Food // 4. Creative Ramblings // 5. Where The Smiles Have Been // 6. Curly Crafty Mom // 7. Architecture of a Mom // 8. Create & Babble // 9. HaberdasheryFun // 10. Coral + Mint Design Co. // 11. Designed Decor // 12. Tehtaiskö nyt? // 13. Tori Grant Designs // 14. Morena's Corner // 15. It Happens in a Blink // 16. unOriginal Mom

This contest is now over.