Just in time for a quick Valentine's Day decoration, here's a cute little printable that I made a printable using Silhouette Studio®. I love printables. In fact I have a Pinterest Board dedicated entirely to printables. The link for the printable and a link for the Silhouette file are at the bottom of this post.
This post contains affiliate links.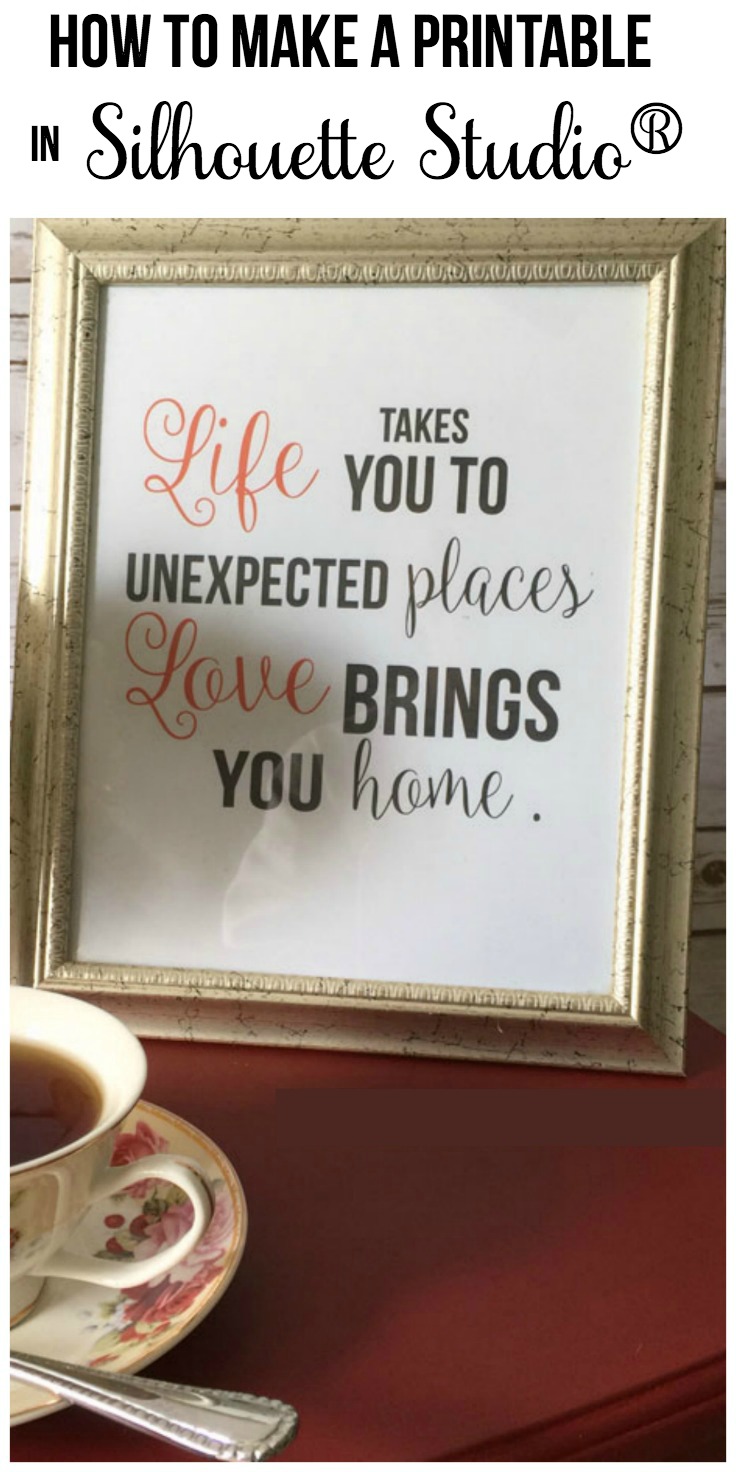 This printable was inspired by a canvas that I saw in Hobby Lobby recently. I like it so much that I took a picture of it and thought maybe I could make a printable of something similar in Silhouette Studio.
Here's how I make a printable using Silhouette Studio.
1.  Open up Silhouette Studio and change the page size to 8 x 10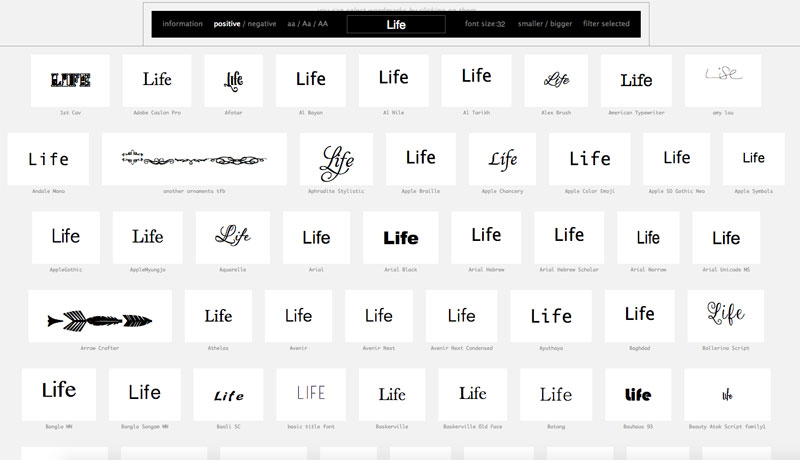 2.  Use wordmark.it to find the fonts you'd like to use. Have you used wordmark.it yet? You will love it – it's quite a timesaver! Just type in a word,       hit enter and quickly see how that word looks in all of the different fonts that are installed on your computer.  You're welcome ; )
3.  Add the text into your design. If using a script font, be sure to "weld" the letters together. Use the Fill Color Window to color the words. Don't          forget the Line Color Window, too.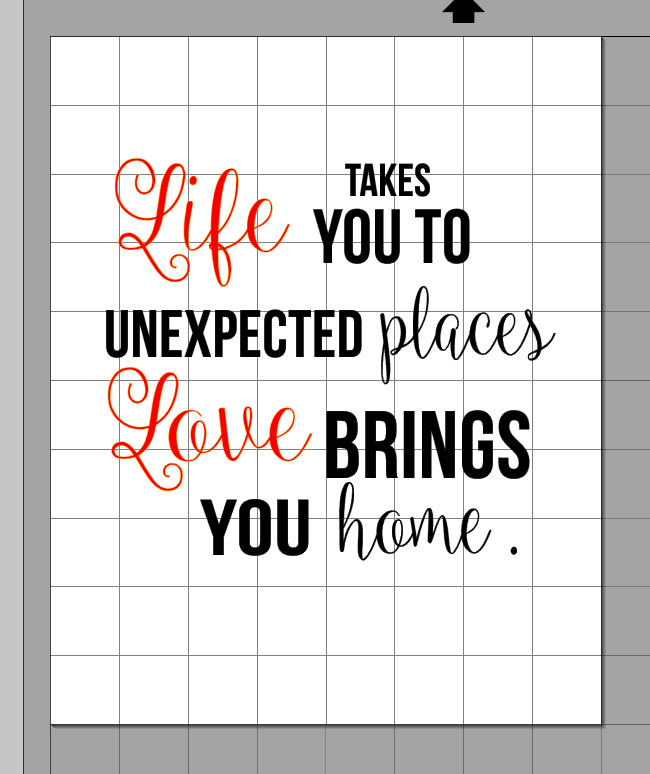 4.  Get everything all lined up and spaced as you like.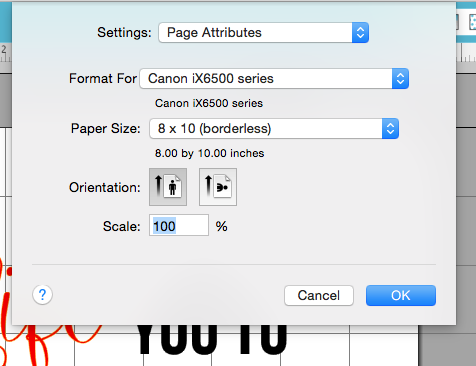 5.  In File —> Print Page Set Up, change paper size to 8 x 10 (borderless)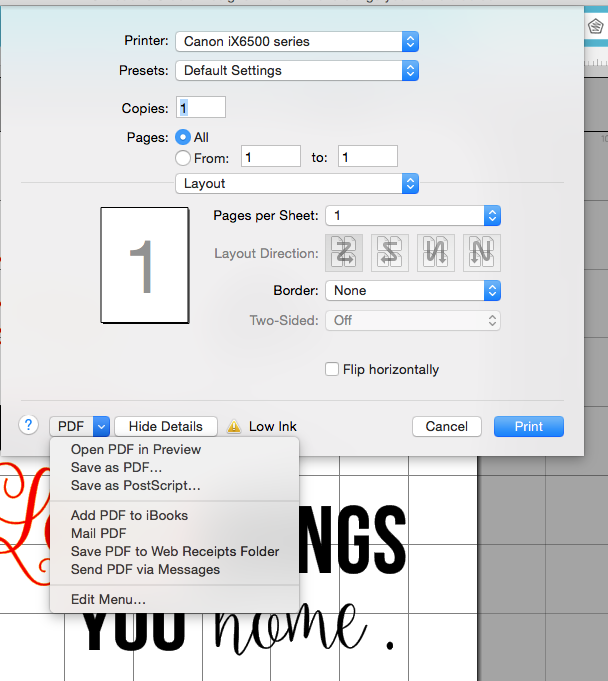 6.  Print —-> Save as PDF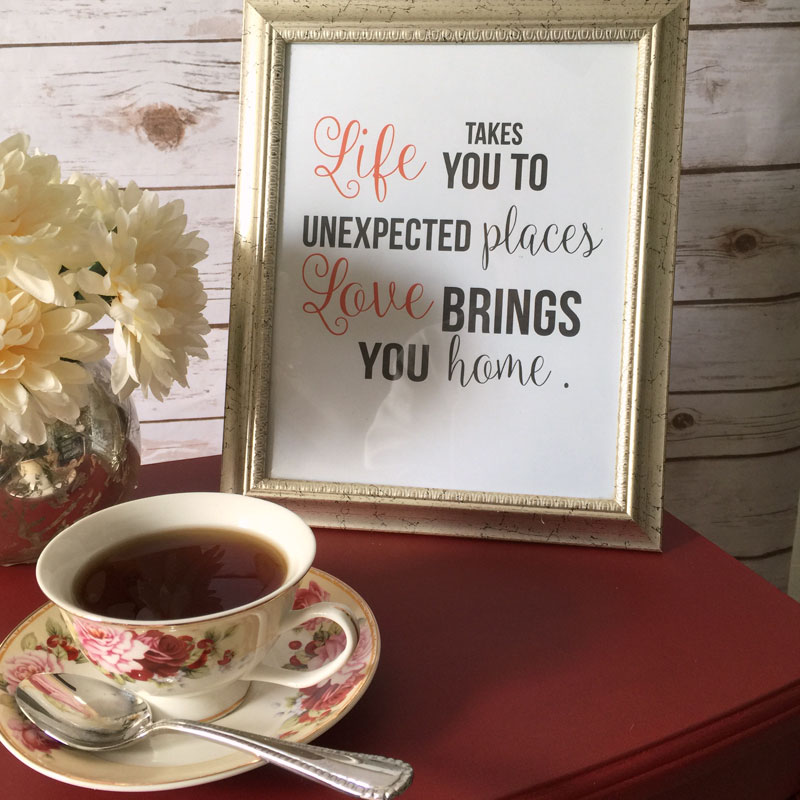 All that's left to do is print the PDF to a color printer and put it in a frame. Then make a cup of tea, sit down, relax, and enjoy your pretty printable ; )
I've been so busy with some big projects around here. It felt good to take a little "time-out" and make a quick craft for a change!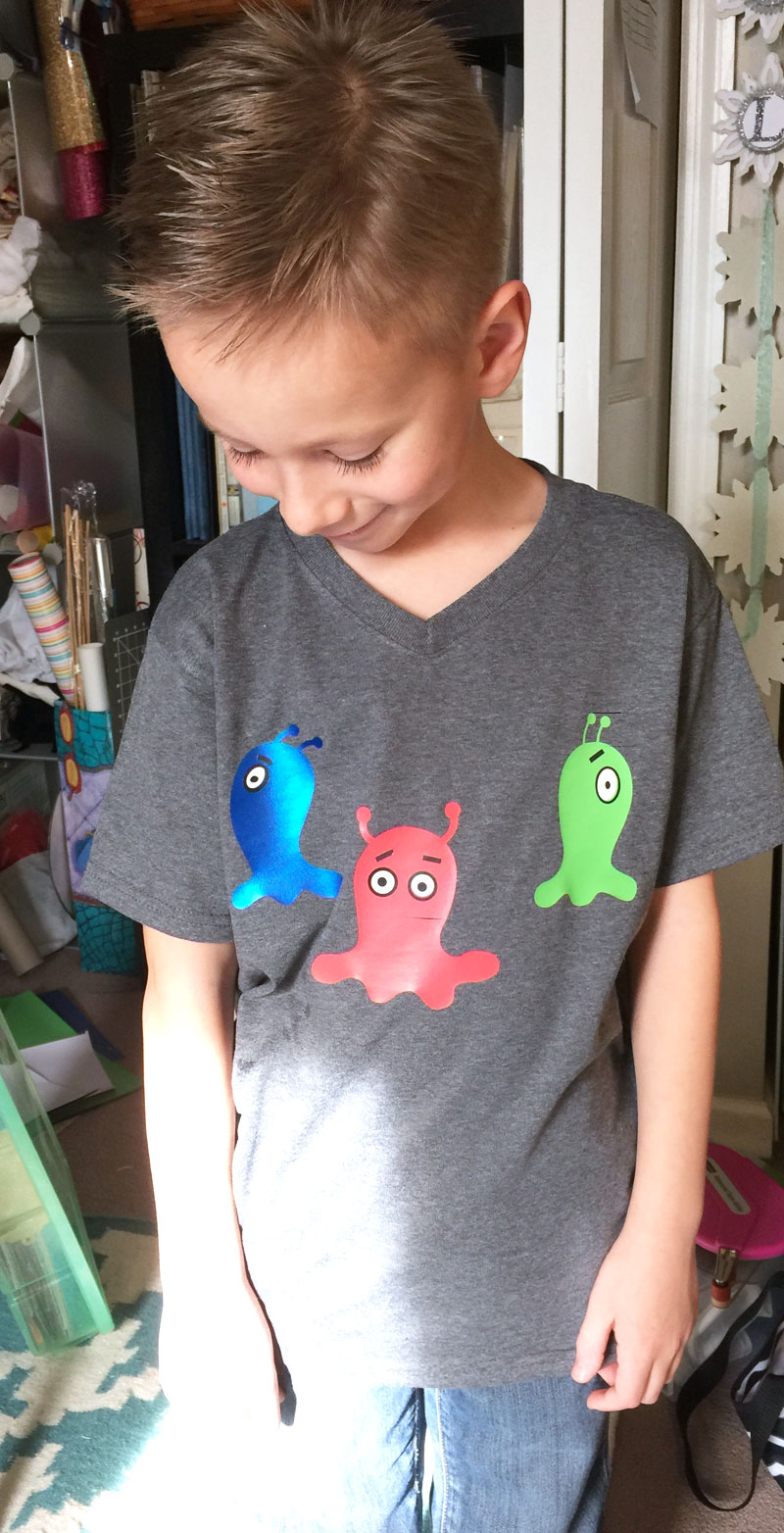 This handsome little guy is my grandson. He spent the weekend with us and we had fun on Sunday afternoon making this cute monster tee-shirt. The monsters are from the Silhouette On-line store. We just did a search for "monsters" and he chose these! He can't wait to come back and make more fun tee-shirts. My heat press sure is a time-saver!
If you've been thinking about buying a heat press, you may find this article helpful.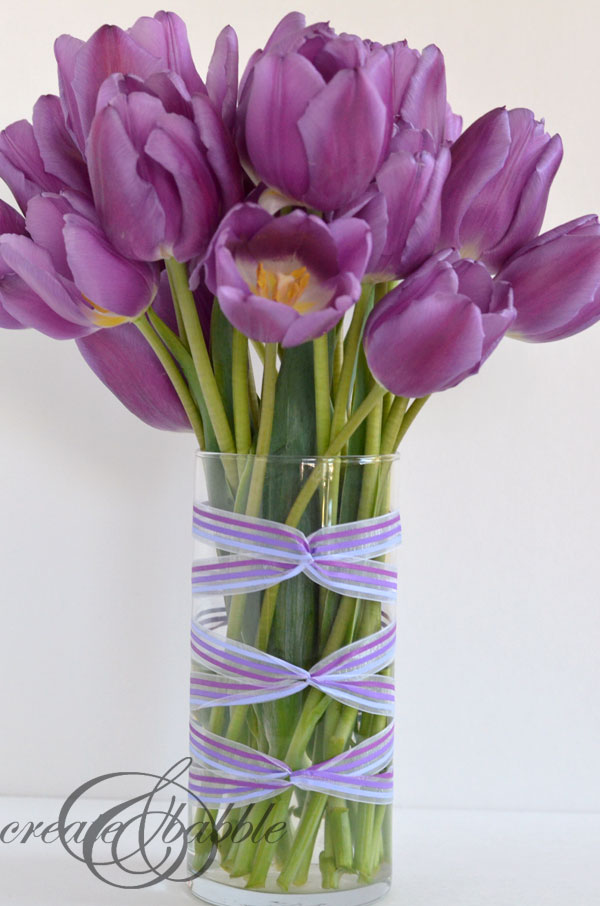 Have you been counting down the days until Spring? I sure have. In the meantime, I'm going to add some "Spring" into my home with some tulips in a pretty and easy ribbon-wrapped dollar store vase!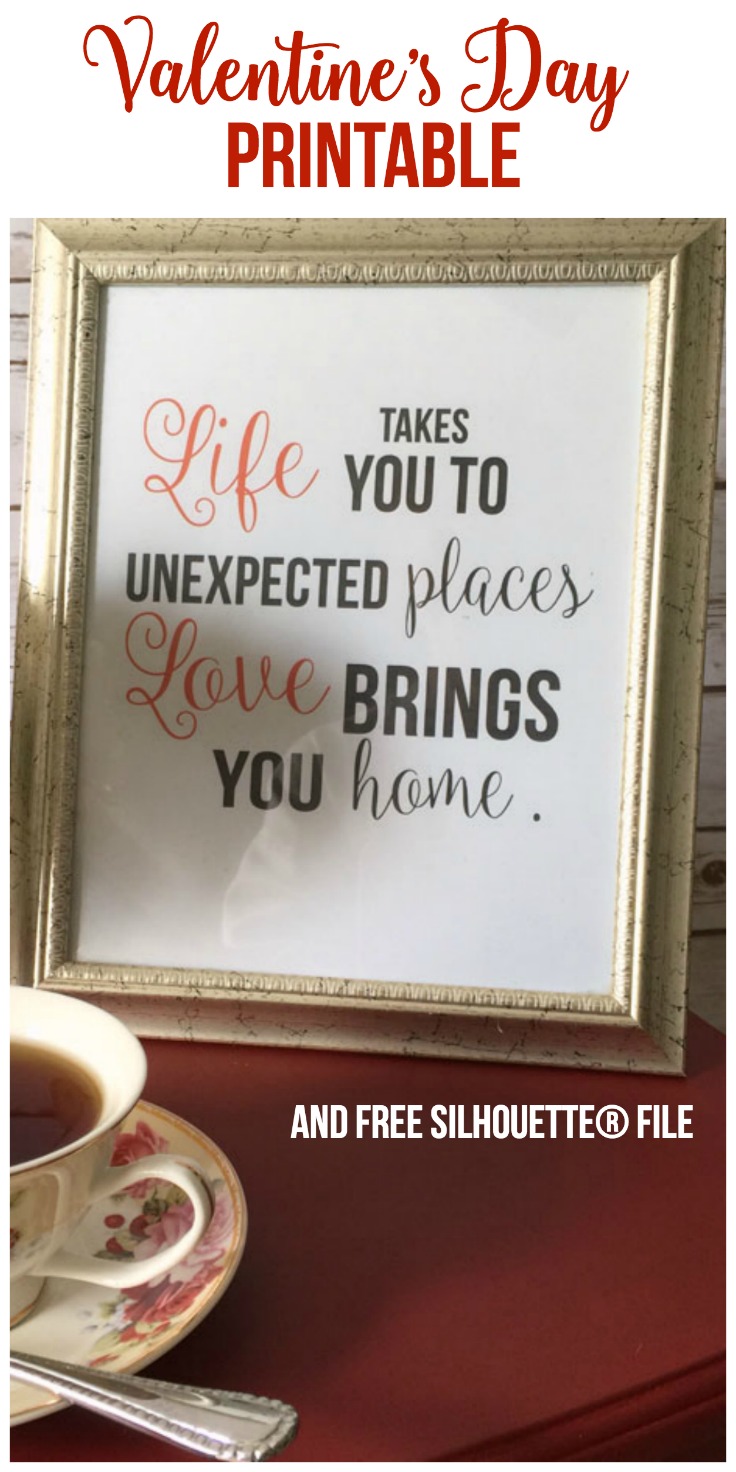 As promised, here are the downloads for the printable and the cut file. (For personal use only)
I link to these parties.