Is red one of those colors? You know, you either love it or you hate it? Or is it a neutral color? Or maybe it just depends on what is red? Take clothing: some people look really good in red . . . while others, not so much. What about a furniture? Specifically a chest. Would it look good in red? You decide. I decided that I love it! Take a look at my red painted chest of drawers and tell me what you think!
This post contains affiliate links. If you make a purchase using one of these links, I may earn a small commission at no additional cost to you. Thank you for supporting Create & Babble!

It's only fair to show you what the chest looked like when I got it: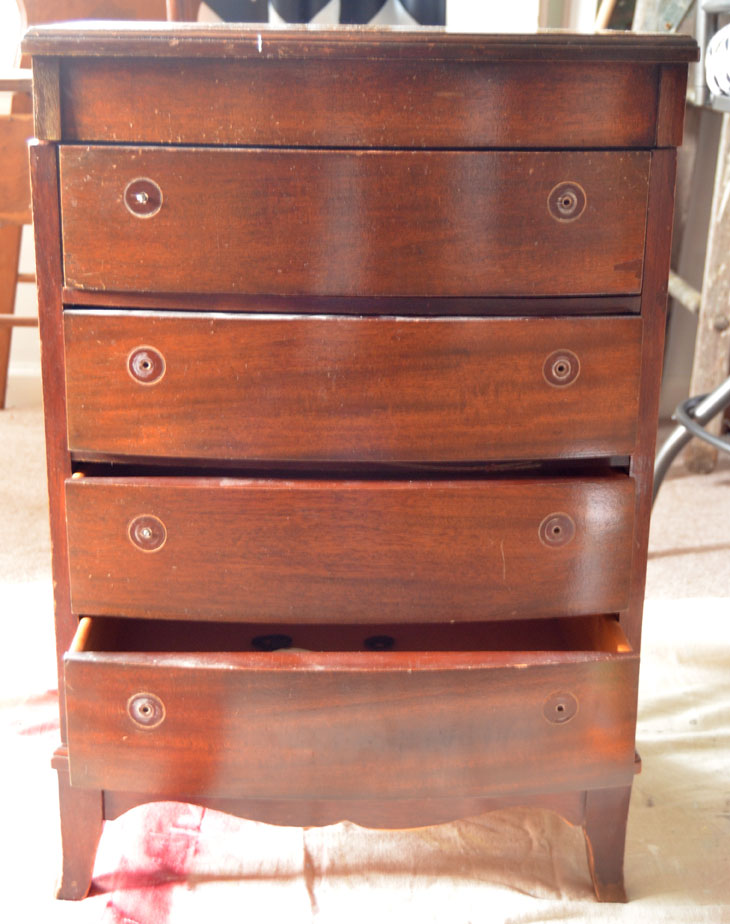 I think it's some type of sewing chest. The top is hinged on the back and opens up to reveal a bunch of old spools of thread. We're going to use it as an end table.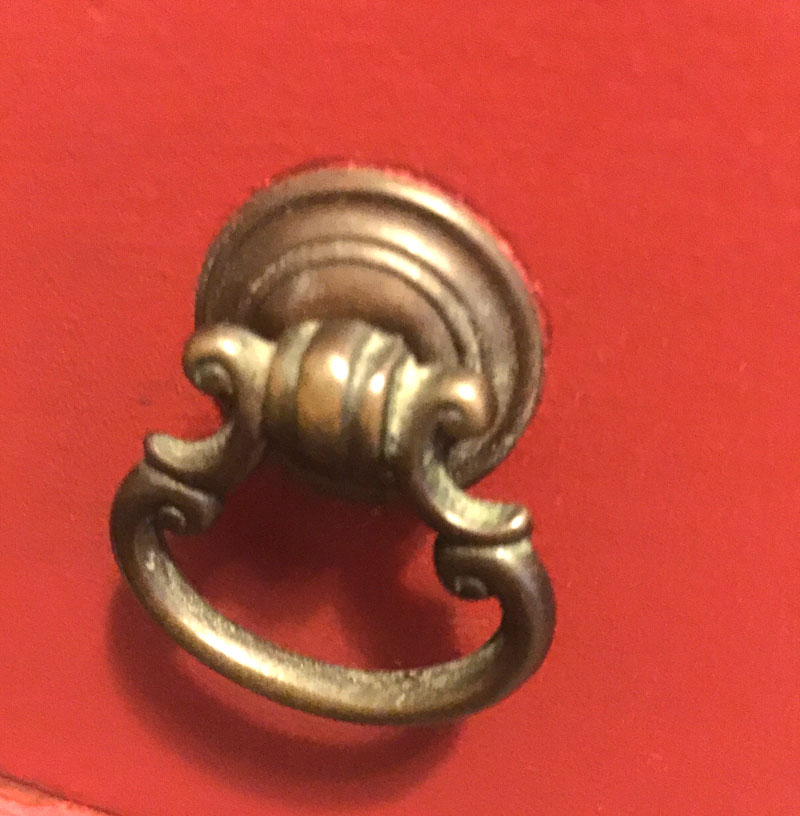 This is the original hardware that it was on it when we bought it. I liked them but there were a few missing : (  Which was probably one of the reasons I got this piece for only $8!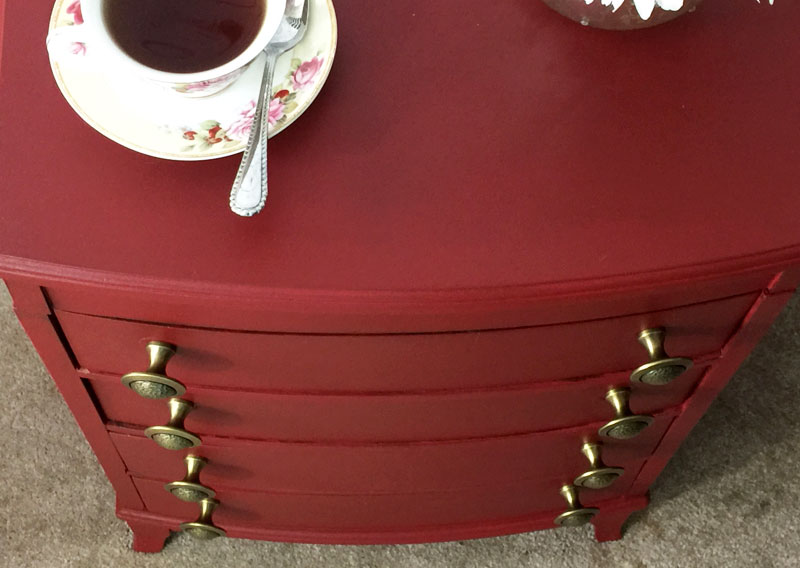 Derrick from D Lawless Hardware was kind enough to supply us with these tumbled antique brass knobs and they are perfect for this chest.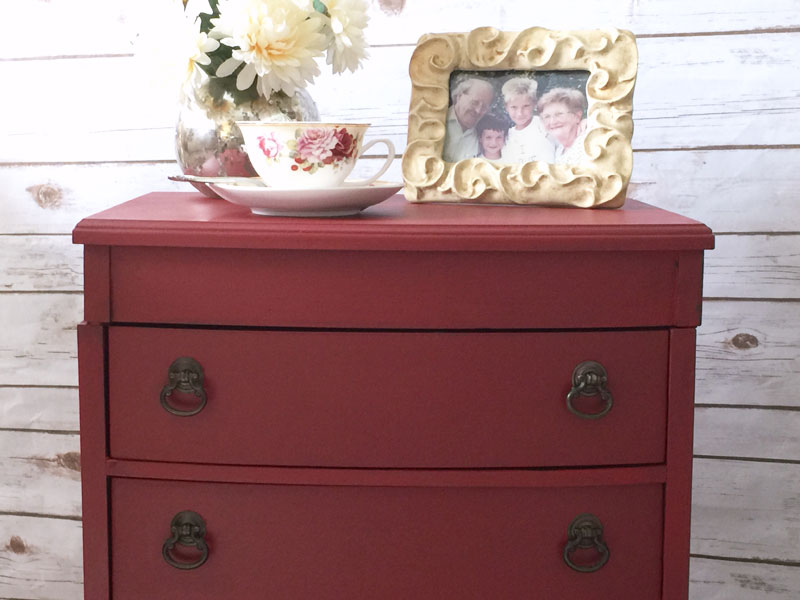 I am just over the moon with this red painted chest! I don't normally get THAT excited over a piece of furniture that I've painted. Don't get me wrong, I almost always love how they turn out, but this one . . . I don't know. Maybe because I was hesitant over using red in the first place. I've definitely stepped out of my comfort zone for this color. It's a far cry from the soft, soothing look of the French Vanilla chest of drawers!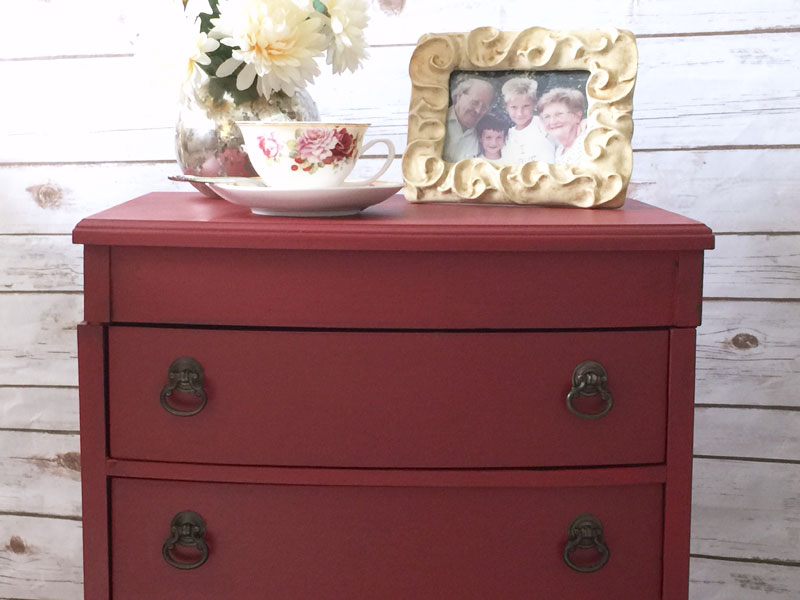 So I guess I was just very surprised at how much I like it! But I did learn one thing. This color is extremely difficult to photograph! So please excuse my less-than-stellar photos on this post!
A huge thank you to Deco Art for providing the Rouge Chalk Finish Paint and the Deep Brown Cream Wax for this makeover.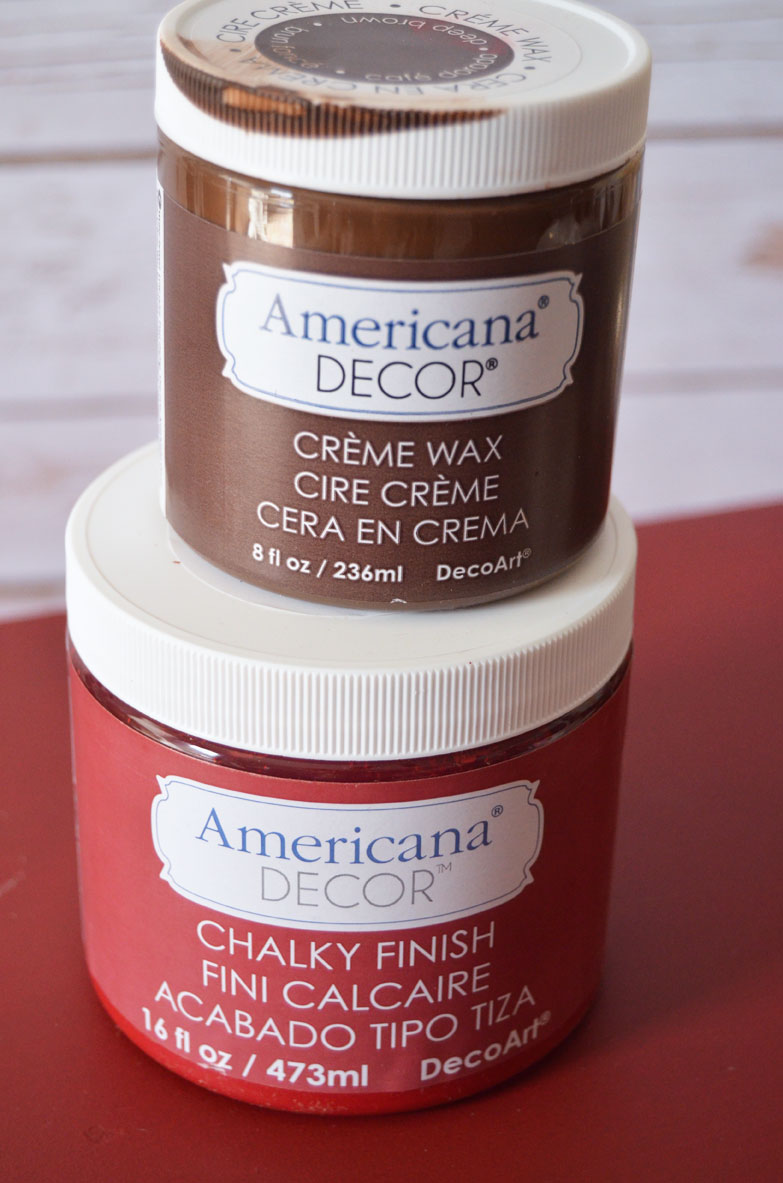 I have used the Americana® Decor™ Chalky Finish paint before, so I wasn't surprised at how easy it was to apply. All I had to do was make sure my chest of drawers was clean. No sanding required – huge time saver!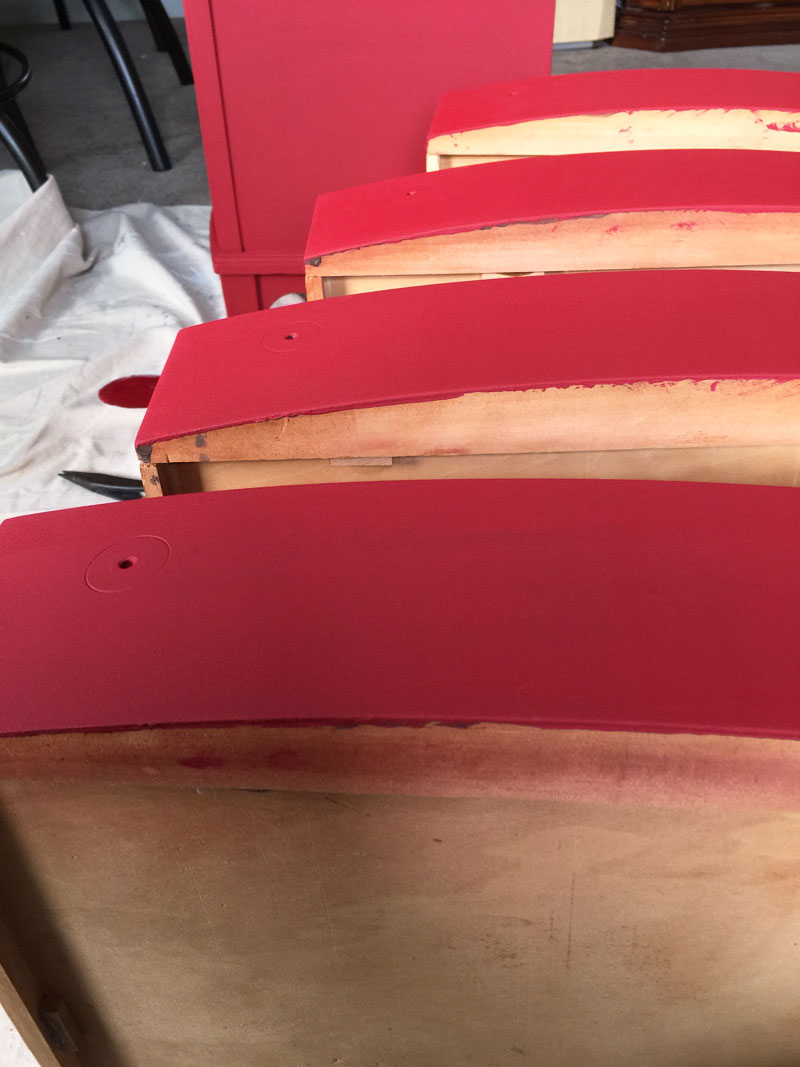 I pulled out the drawers, removed the hardware and rolled on about three coats of the paint. It dries very quickly.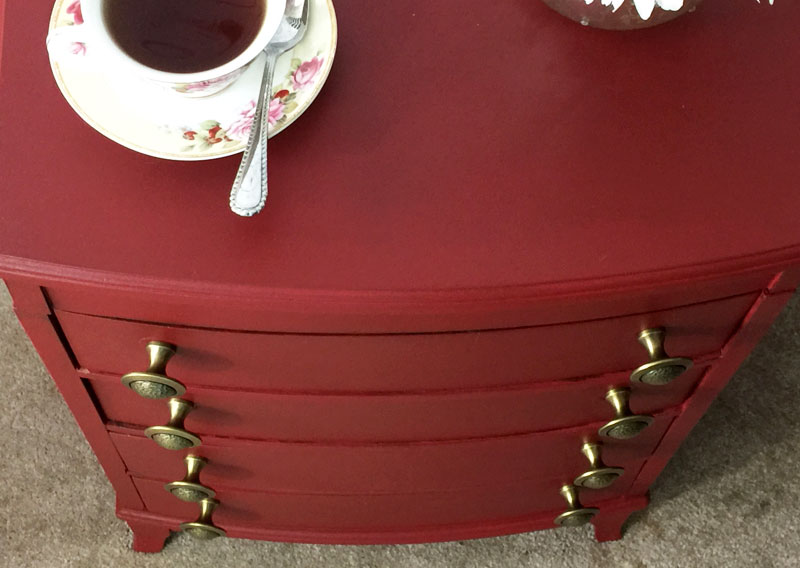 Once the paint was good and dry, I brushed on a light coat of the Deep Brown Cream Wax. I like how it toned down the bright red, to a nice dark, cool red.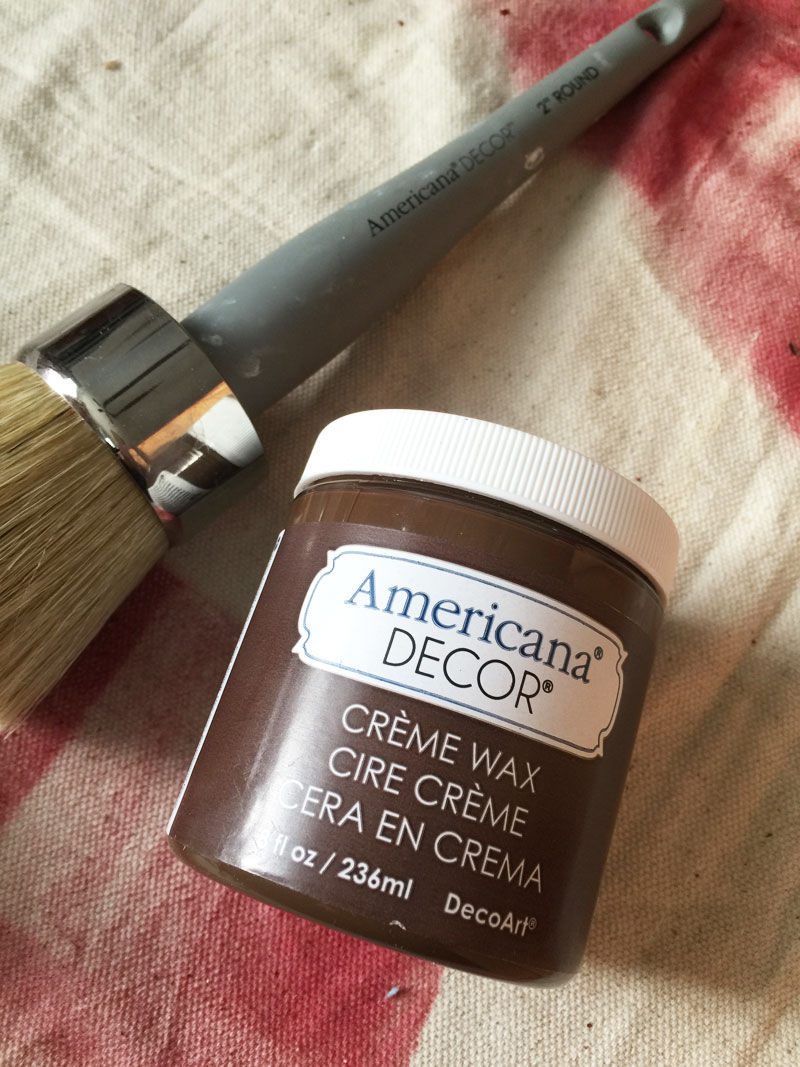 I am happy once again to be participating in this month's The Fab Furniture Flippin' Contest. This month's theme is "A Fresh Start".
If you are a blogger and would like to participate, send an email to: contact info@fabfurnitureflippincontest.com.
The following pieces were done by two of the hosts: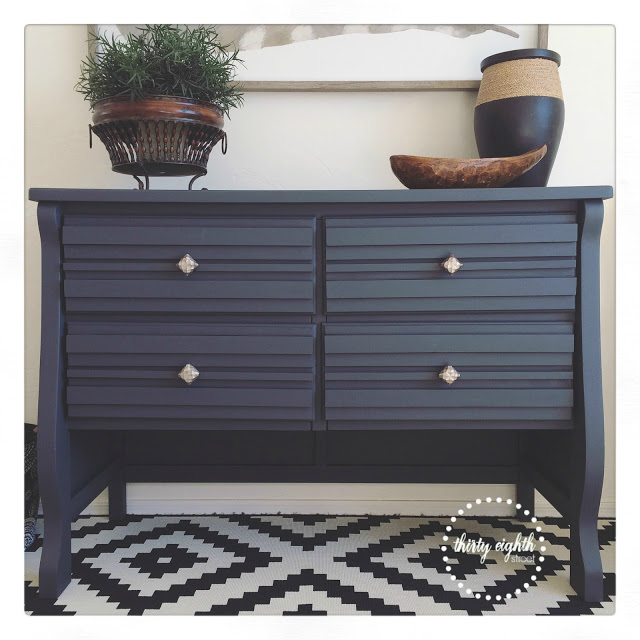 Dresser by Thirty Eight Street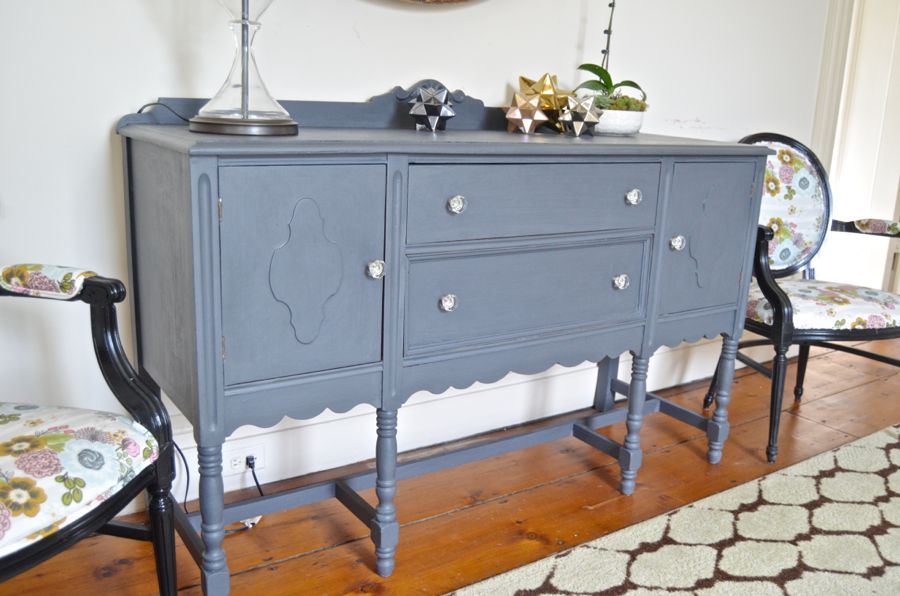 Foyer Table by Ciburbanity
Click HERE for more furniture makeovers on Create & Babble.