Here's a Valentine's Day project that is not only pretty, but it's quick and easy. And bonus, it uses up some of that scrap wood you have laying around too! Now that's a project that I like: quick, easy, and pretty.
How to make LOVE Scrabble Pieces

I don't know about you, but I don't usually do a lot of decorating for Valentine's Day. I've made a pretty paper wreath, a cute little centerpiece, and a really lovely banner, and that's about it.
But these letters are kinda cute, don't you think? C'mon, I'll show you how I made my large LOVE letter scrabble tiles.
How to make LOVE scrabble pieces
Supplies I used (this list contains affiliate links):
scrap wood (I had some 1 x6's)
saw (I used my miter saw)
letter stencils (I made mine with my Silhouette Cameo & ConTact® paper
First, I cut my wood. My scraps were 1 x 6's (which actually mean that they are 5-1/2″ wide – not 6″wide), so I  had to cut them to (4) 5-1/2″ lengths to give me four square pieces.
The edges were rough, so I went over them with my orbital sander. You could also just use a sanding block or sponge.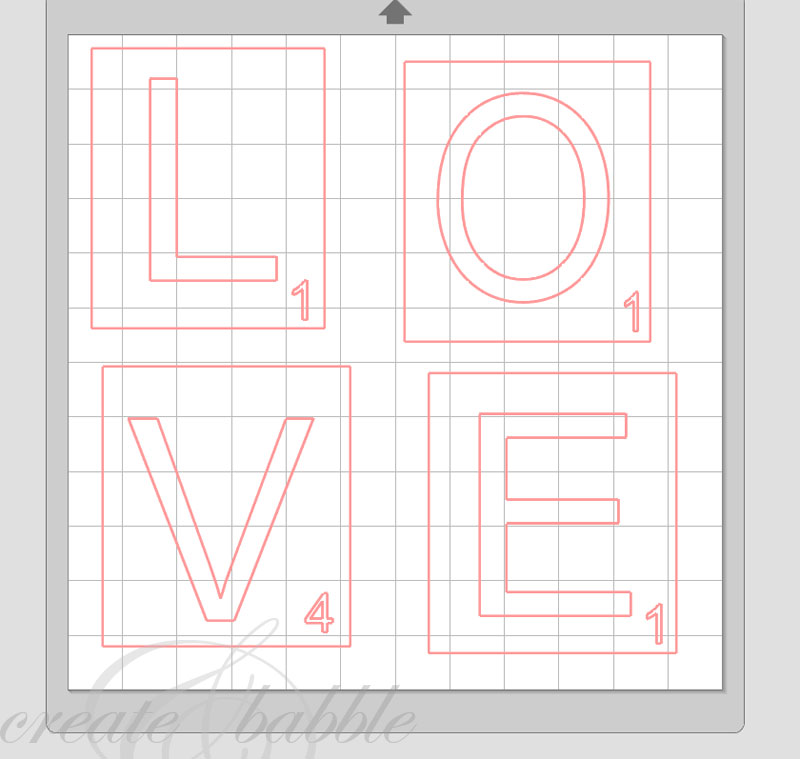 Next, I created the stencil design in Silhouette Studio®. Don't worry if you don't have one of these awesome electronic cutting machines. It's not hard to make stencils of these four letters using your printer and a word processing program. Just print out the letters in the size you want, then cut out the letters with scissors. Use the paper stencil as a pattern to trace the shape onto the Con-Tact paper. Then cut the letters out of the Con-Tact paper.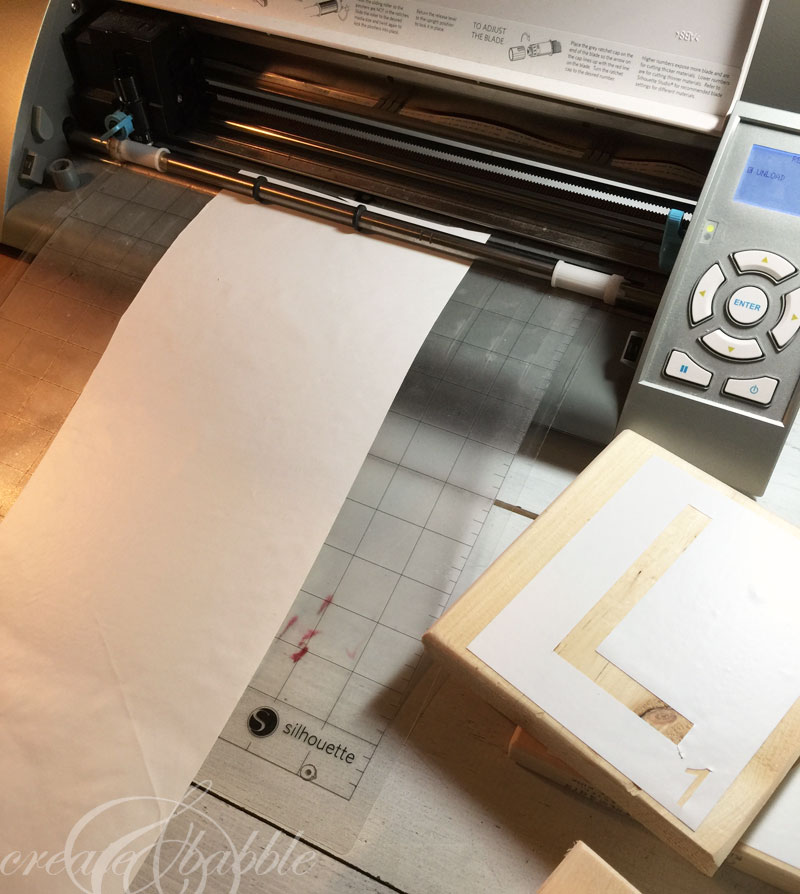 Once the stencils are made, it's time to apply them to the blocks (tiles).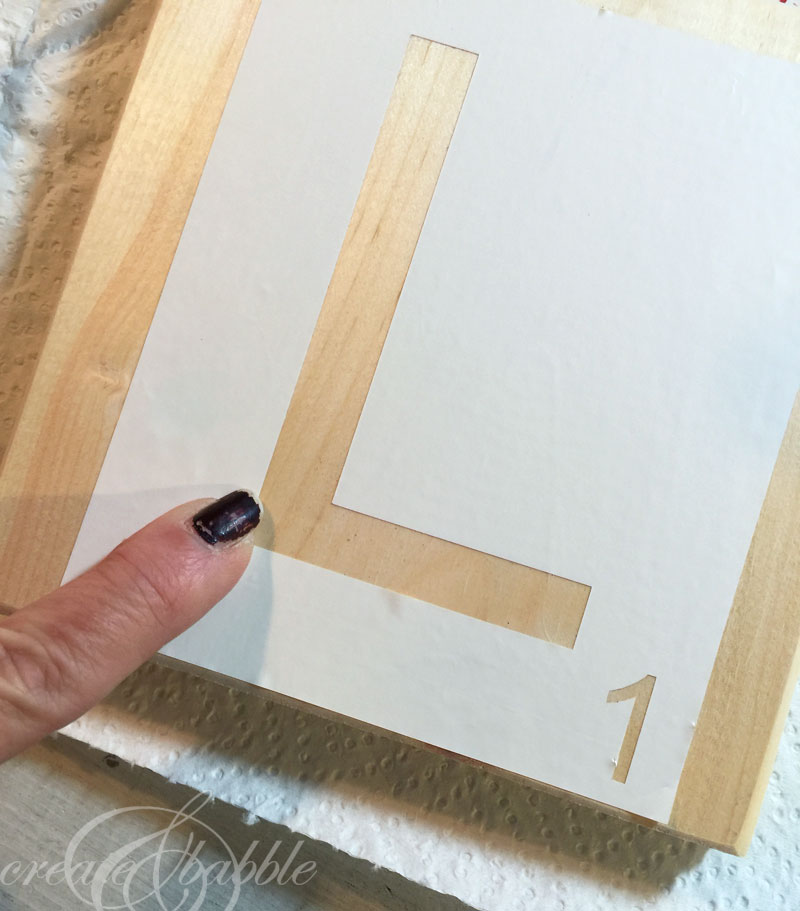 Make sure the stencil is well-adhered around the edges of the letter to prevent the paint from seeping underneath.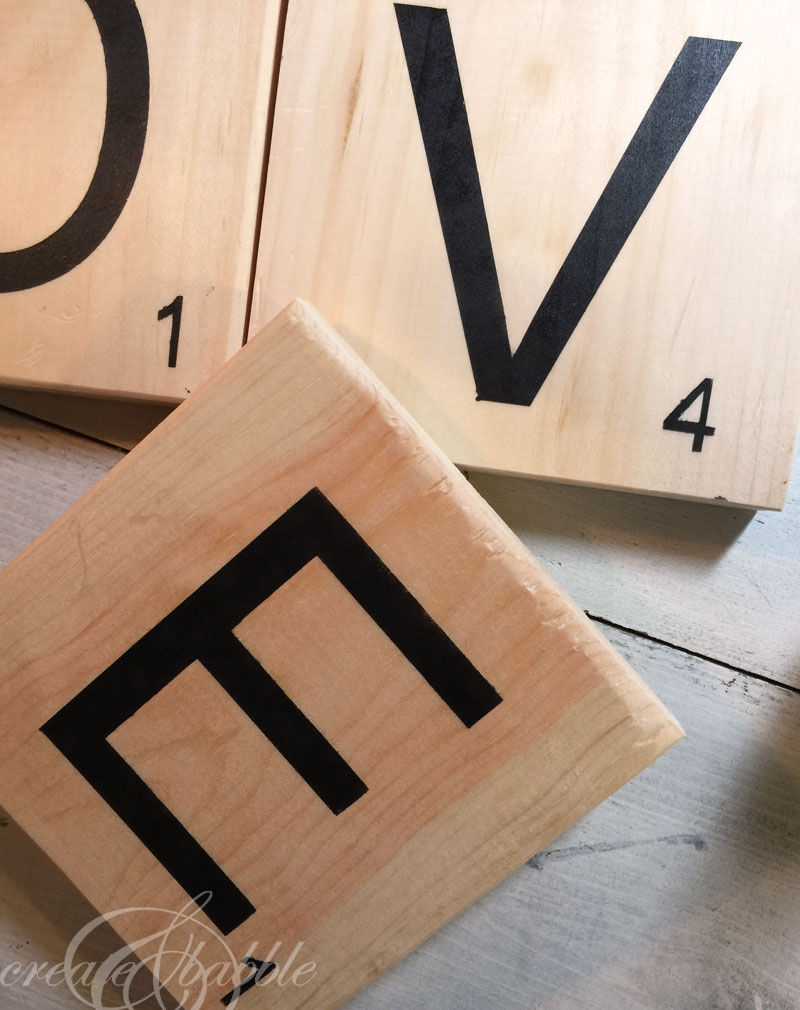 I chose not to stain the wood.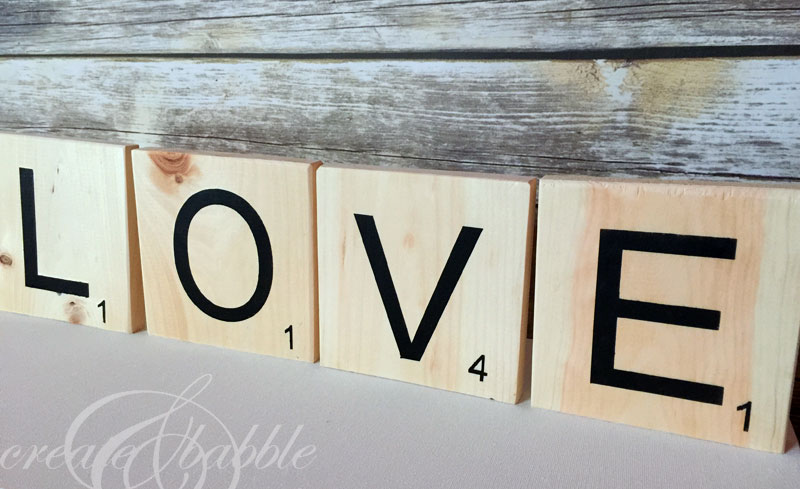 Maybe I'll stain them next year for a different look ; )
So what do you think? Will you make a set of LOVE Letter scrabble pieces? Let me know if you do, I'd love to see them! I'd also love to hear of any projects that's you've made with wood scraps. Please let me know in the comment section below!
I share at the following parties:
Making Monday / Monday Funday / Bewitchin' Projects Block Party /That DIY Party / Inspiration Monday  / Project Inspired  / Creative Spark / The Scoop / Something to Talk About / Grand Social /  From Dream to Reality / You're Going to Love It Tuesday  / Show & Tell / Hit Me With Your Best Shot / Moonlight & Mason Jars / Create & Share / Talk of the Town /  Whimsy Wednesday /  Wow Us Wednesdays / Creative Spark / This Is How We Roll / Foodie Friends Friday / Creativity Unleashed / The Creative Circle / Freedom Fridays / Shabbilicious Friday / Feathered Nest Friday / Link Party Palooza / The Party Bunch  / Best of the Weekend / Party Junk / Share it One More Time / Skip The Housework / Think Pink Sunday / Finding The Pretty & Delicious / Share It Sunday / DIY Sunday Showcase / Share It Sunday