A lot of times I show how to use old items and give them a new purpose, like this headboard bench or this kitchen island made from an old desk. Today is a little different. I'm going to show you how to make a new metal bucket look old. Have you seen the collection of these galvanized steel or metal trays and buckets that are in the dollar store for $3, $5, or $7? I really like them except for one thing. They're a bit too shiny for my taste. I was wishing they weren't so "new looking". I like old, chippy, worn, and well-loved pieces so much more.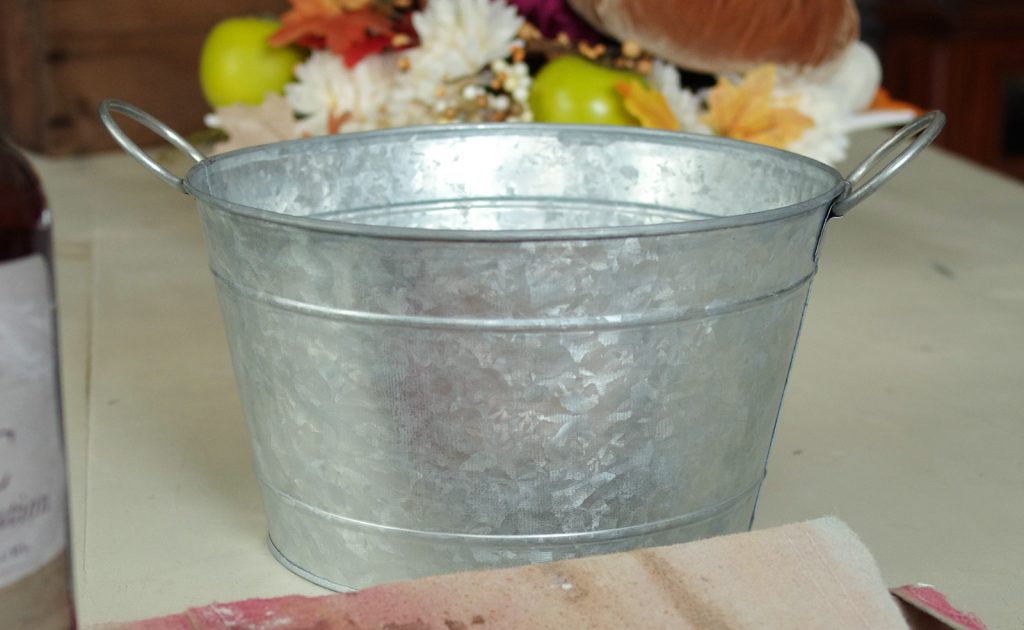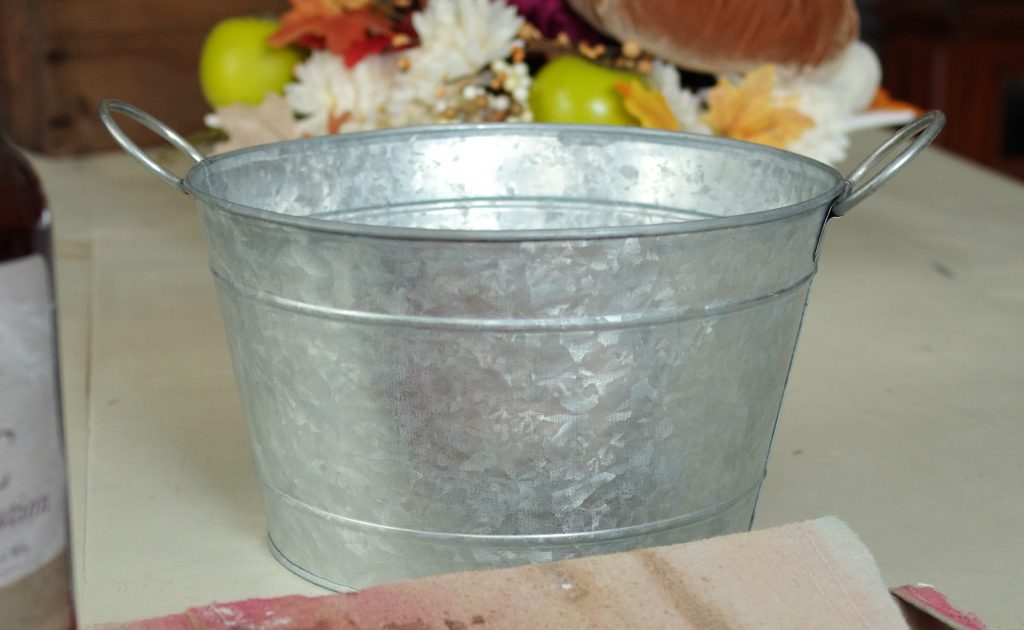 How to make a new metal bucket look old
I was holding on to a bucket, a tray, and an organizer in my office all summer long. I'd look at them from time to time trying to come up with a way to make them fit into my decor. And then it hit me! I had a bottle of some kind of zinc antiquing solution that I had forgotten about. I wondered if that would work. The bucket is first!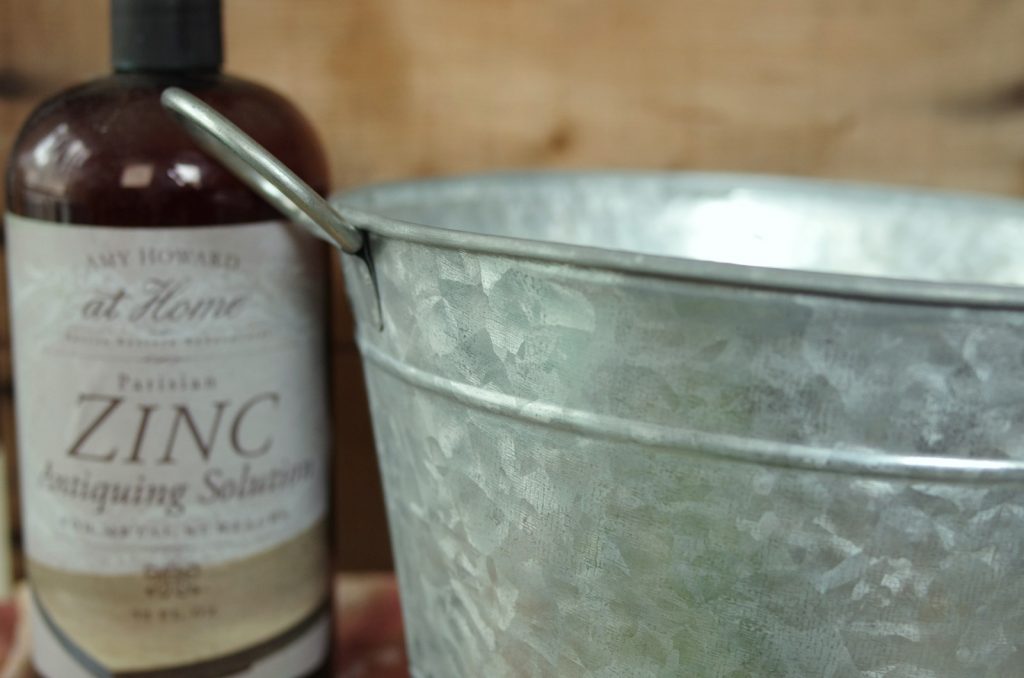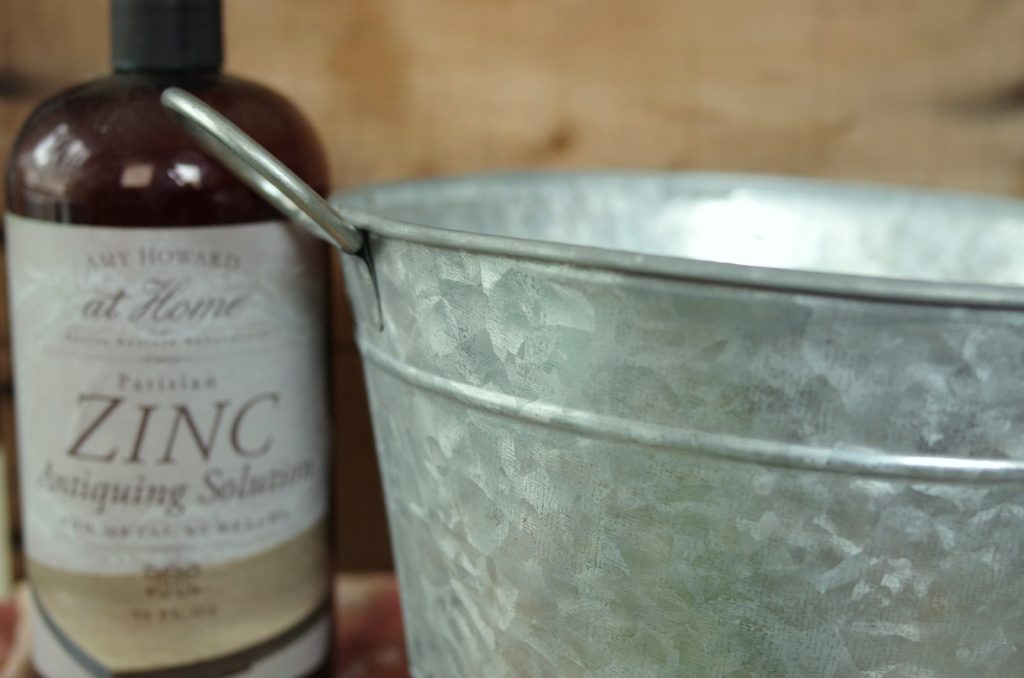 Following the directions on the bottle of zinc antiquing solution, I applied a small amount of the solution to the bucket with a sponge-type brush.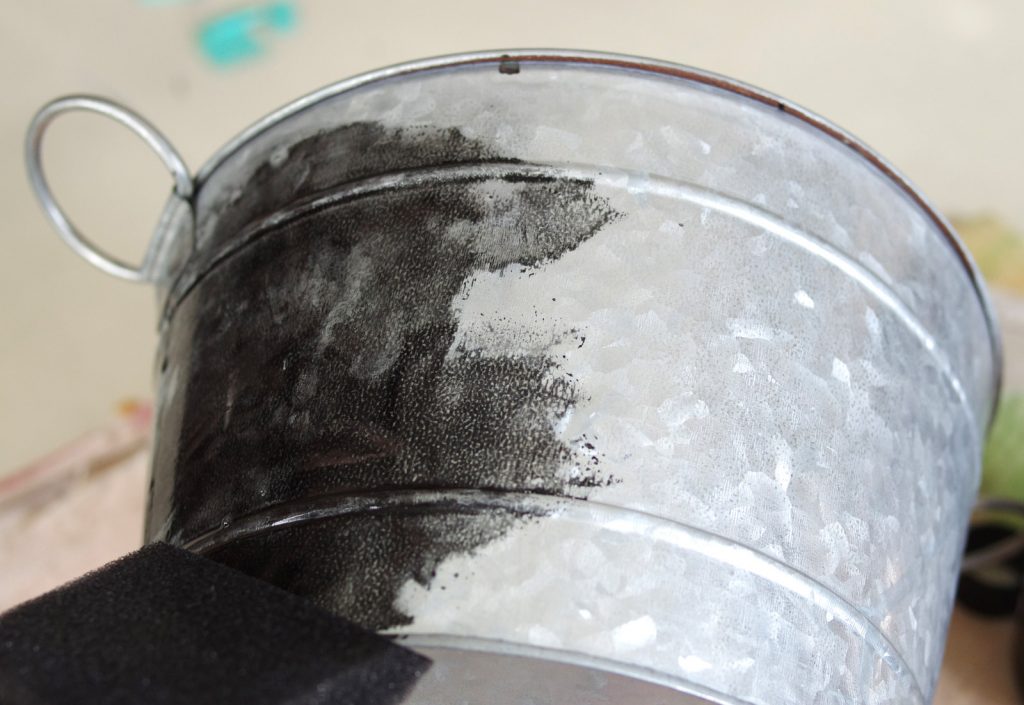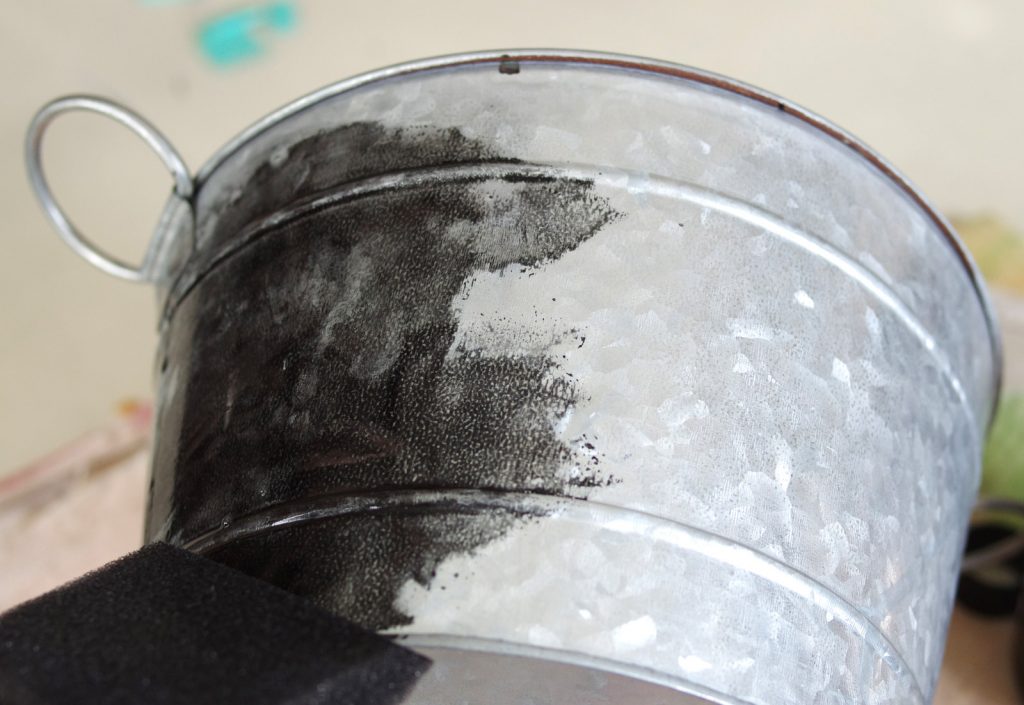 The bucket darkened immediately.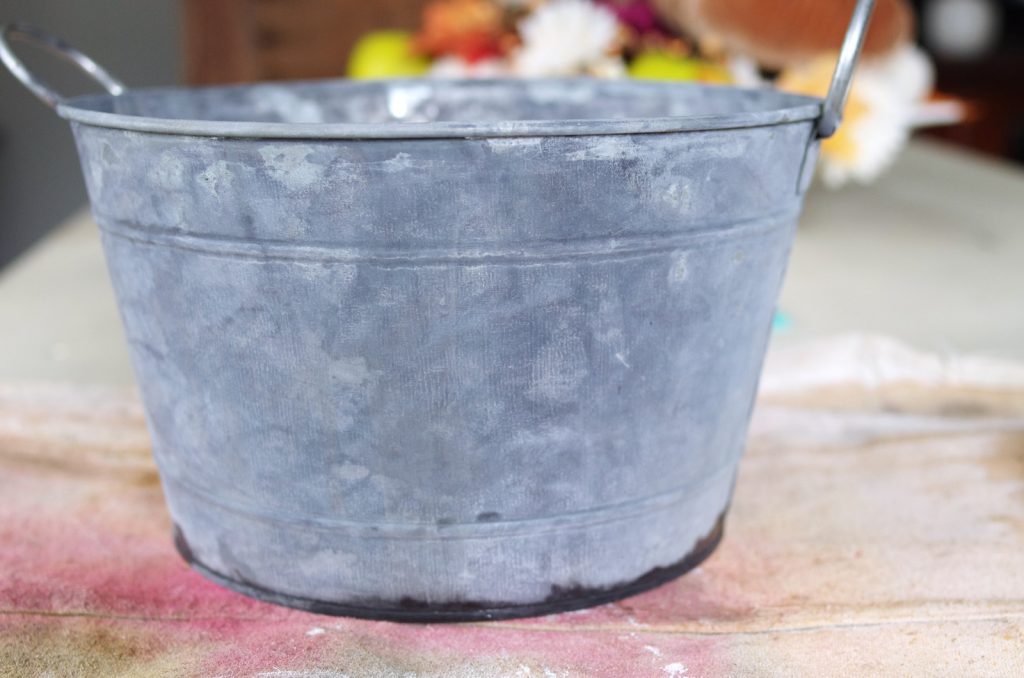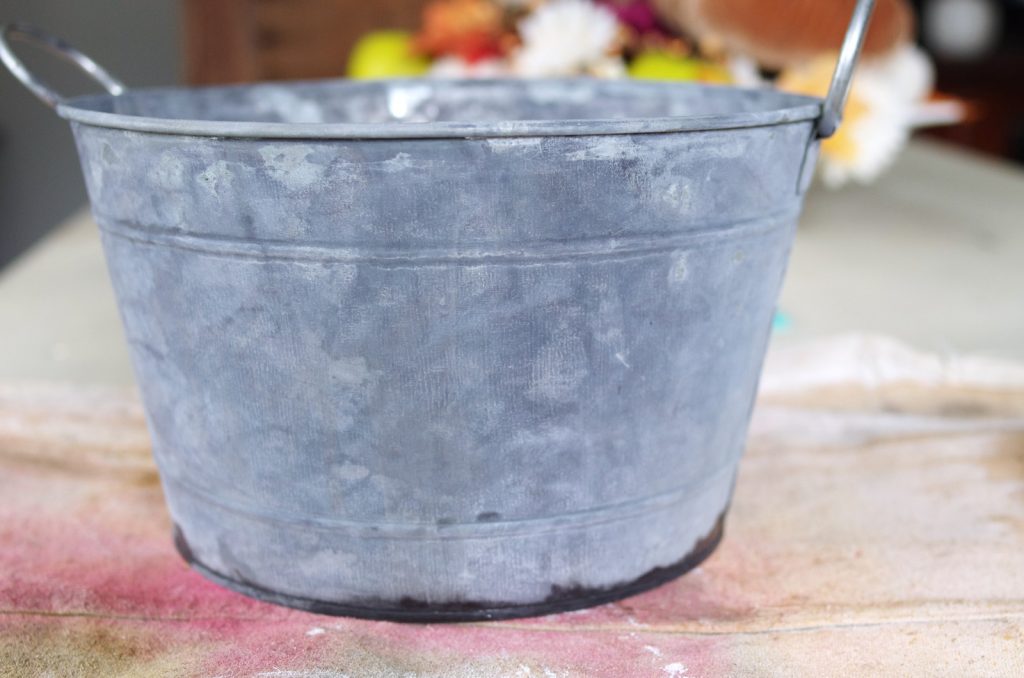 This photo was taken as the solution was drying on the metal bucket.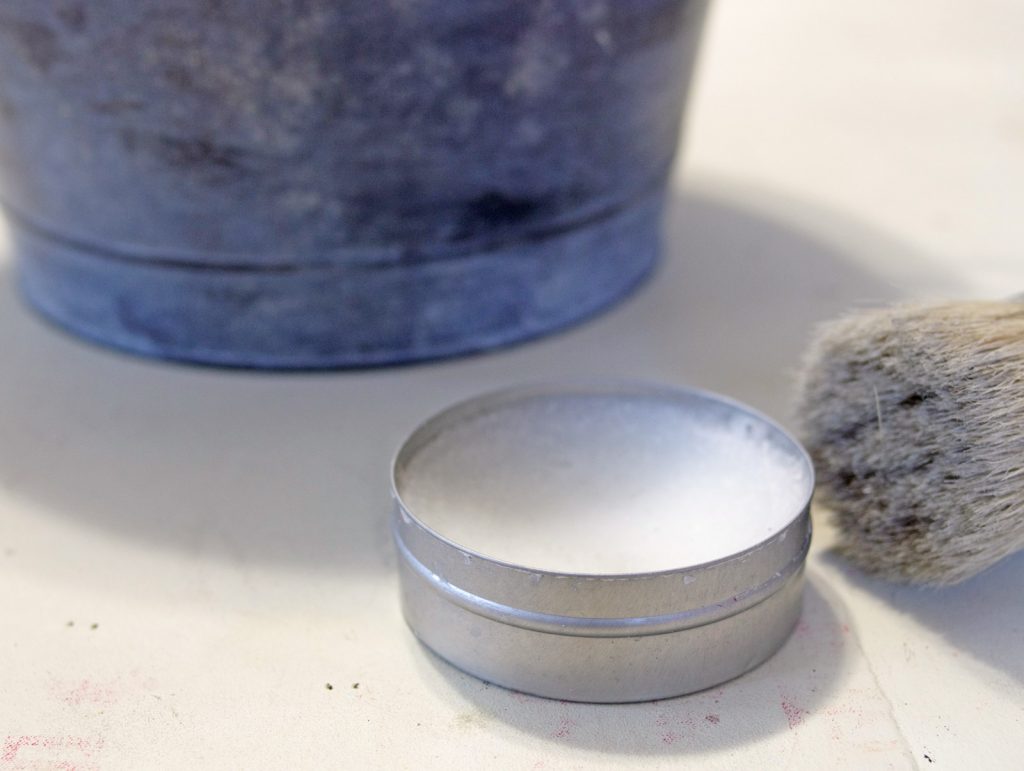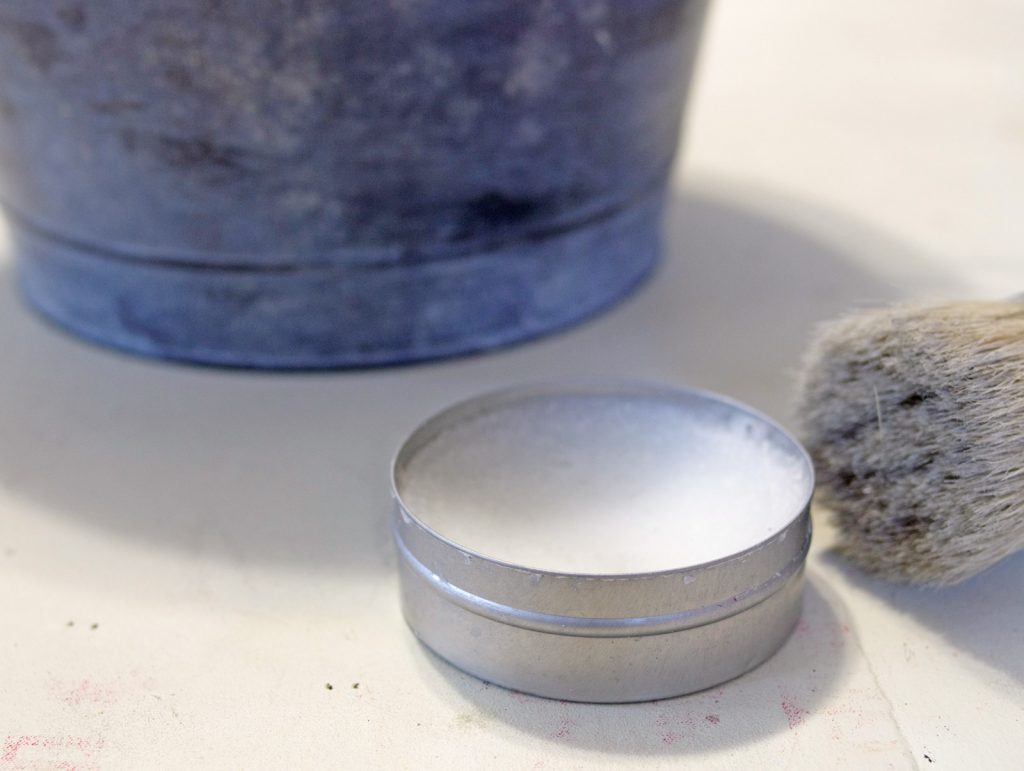 Once the solution was completely dry, I applied some clear wax and then buffed.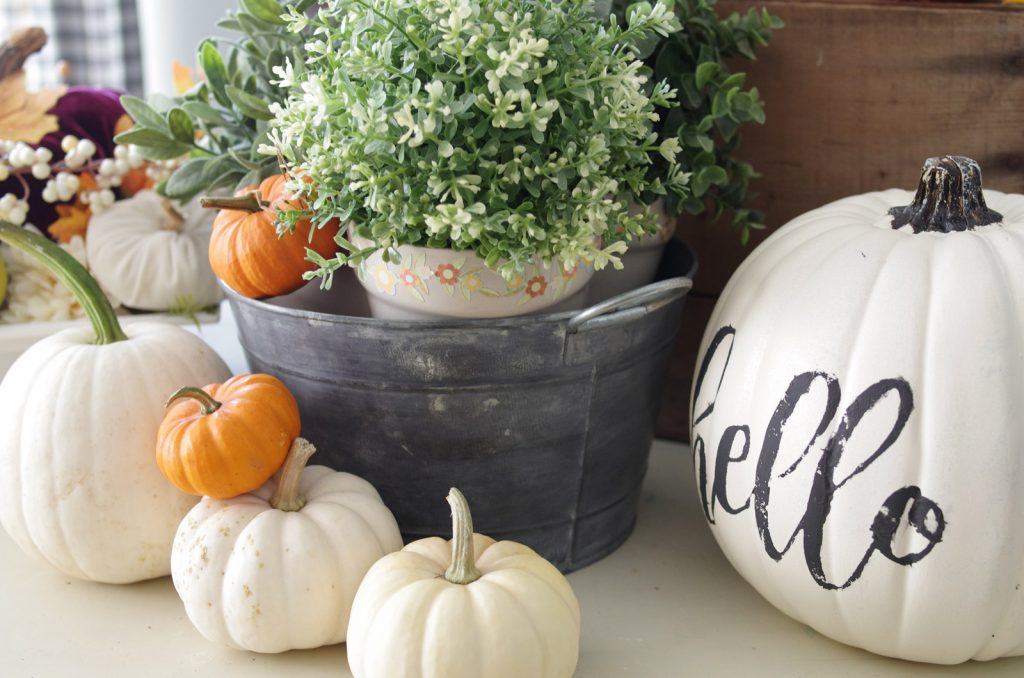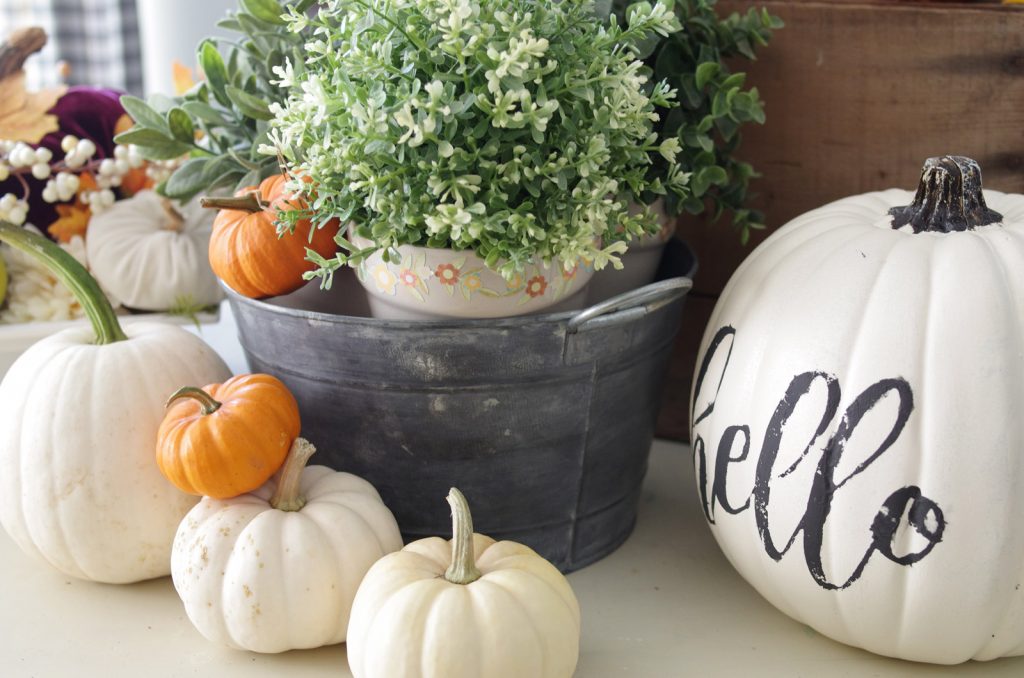 It worked beautifully! I'm very happy with the results and will definitely use this solution on the other new metal pieces.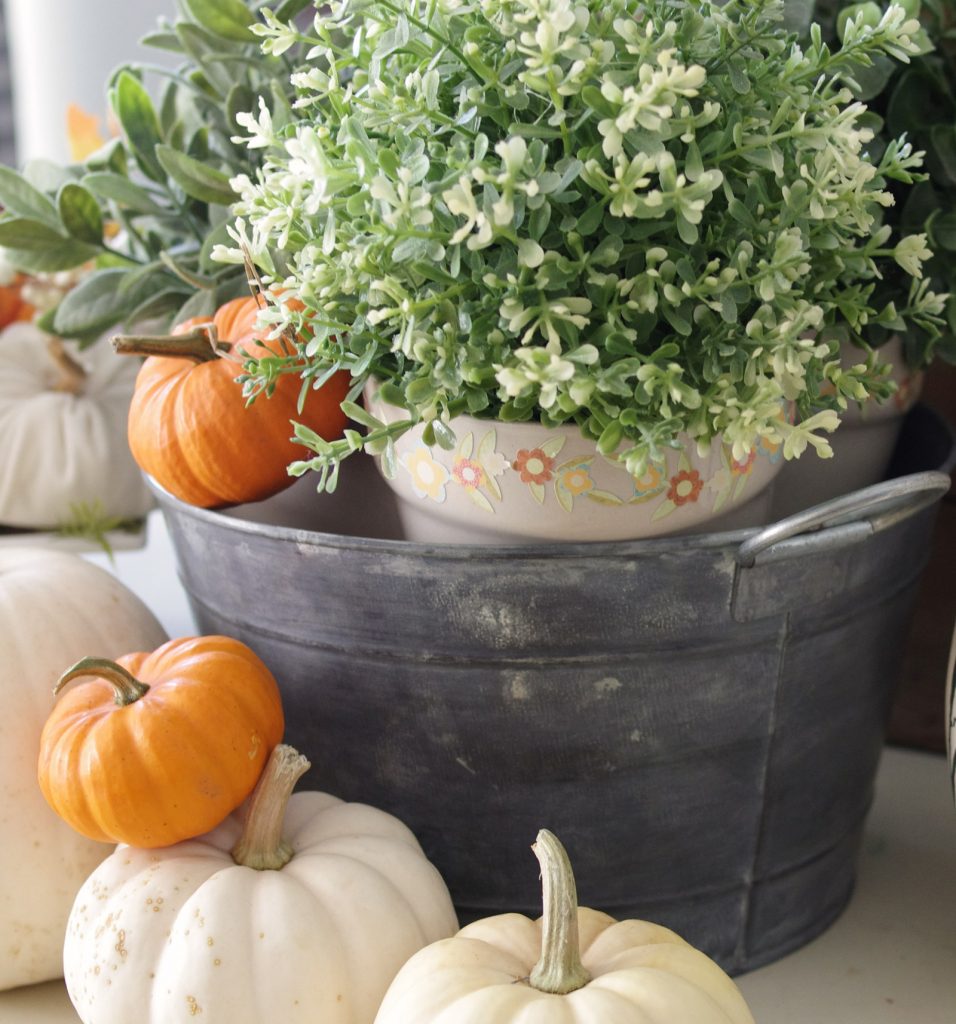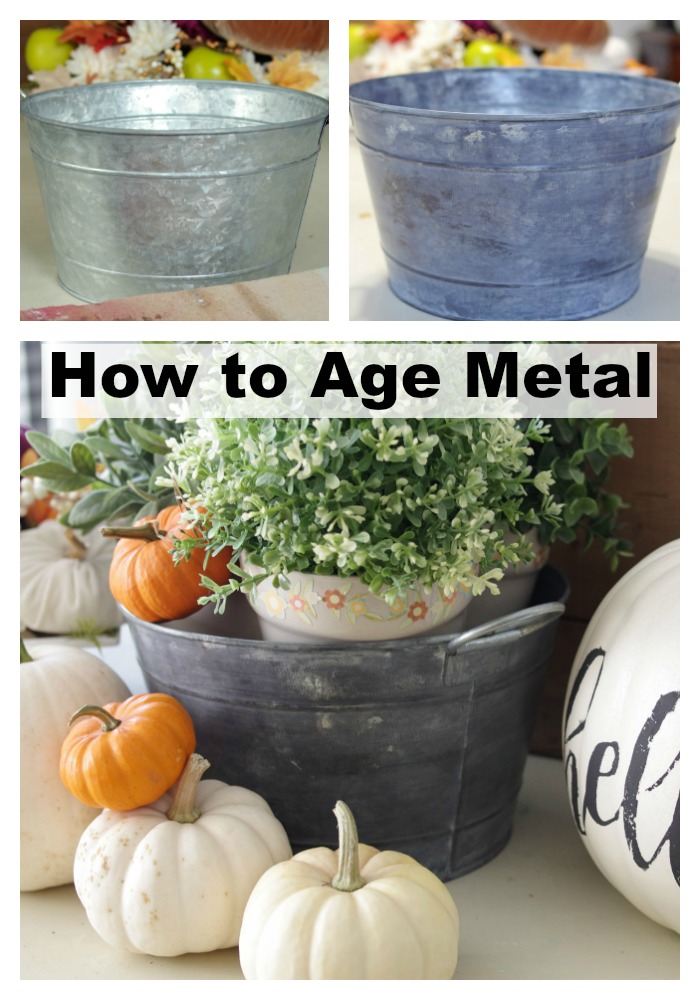 Now it's time to see what my friends have done with their dollar store purchases:
DIY Reverse Message Sequin Pillow