Decorating with mason jars has gotten very popular. They fit right in with the popular farmhouse decorating style. So when my friend Michelle asked if I would like to participate in a blog hop showcasing Fall Mason Jar ideas, I jumped right in. However, I wanted to do something a little different than using a glass mason jar. I wanted to make a wooden mason jar.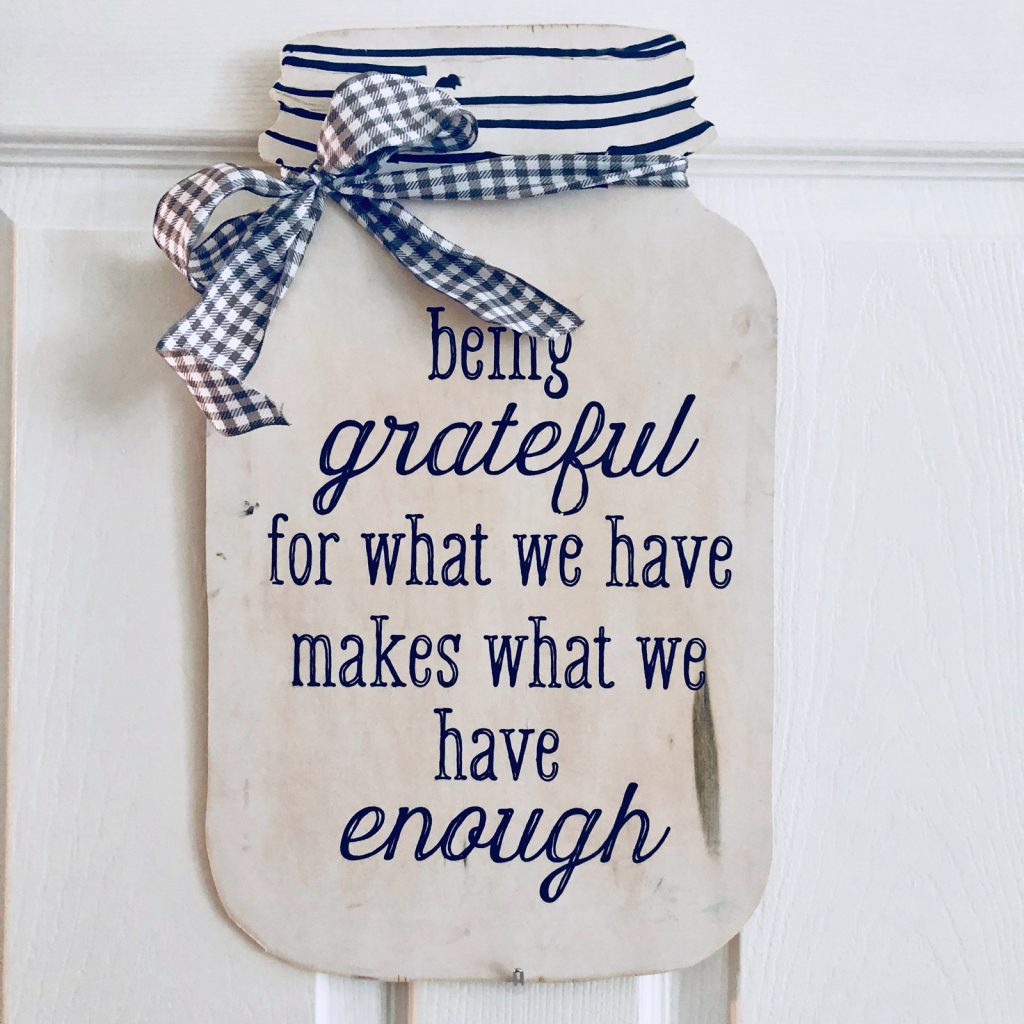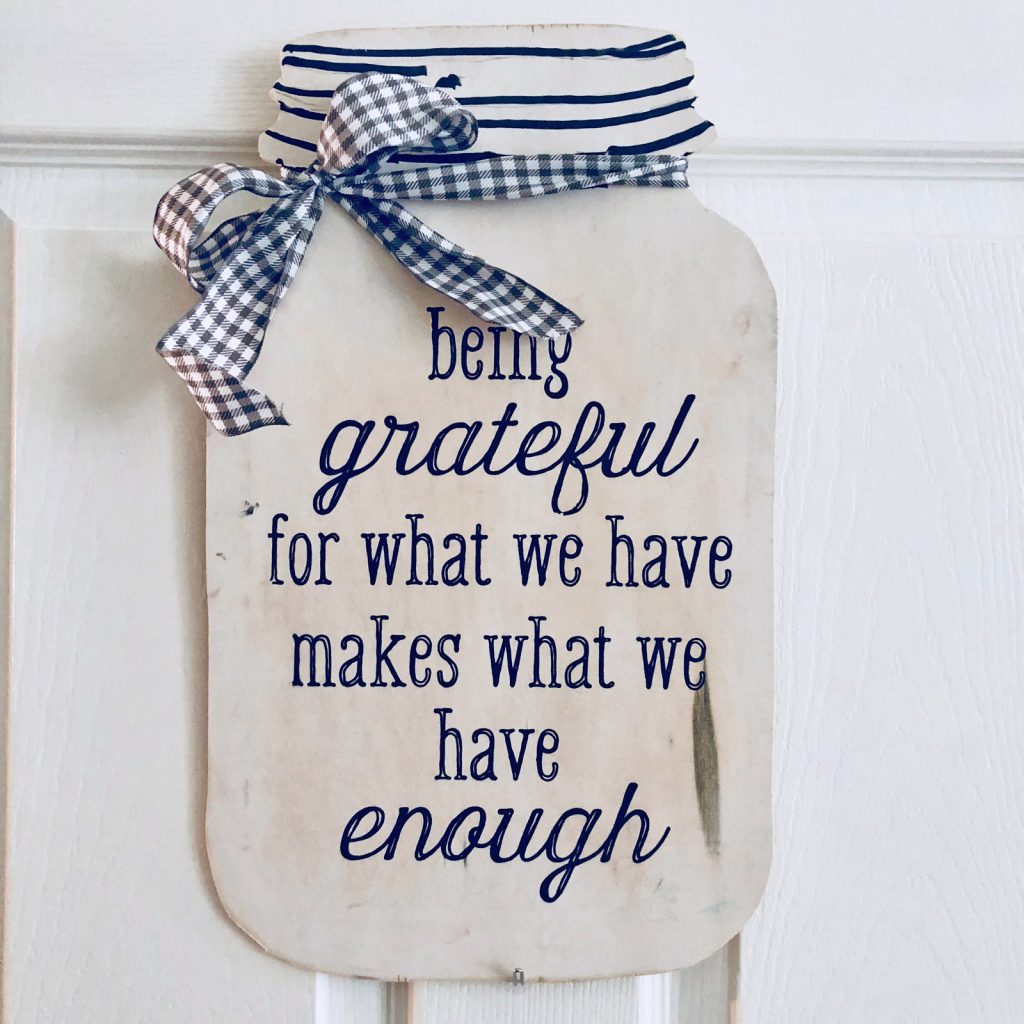 It's easy to find small wood mason jars in the craft store, but I wanted a big one. Something I could "chalk" on. So I did what any respectable DIYer would do. I made my own! (This post contains affiliate links.)
Here is how to make a Wooden Mason Jar.
Step One
First, you need a pattern or template. I "googled" free mason jar templates and found a suitable jpeg of a mason jar outline. I brought it into Silhouette Studio, increased the size, and printed it out on 12 x 17 paper
using my Canon large format printer
.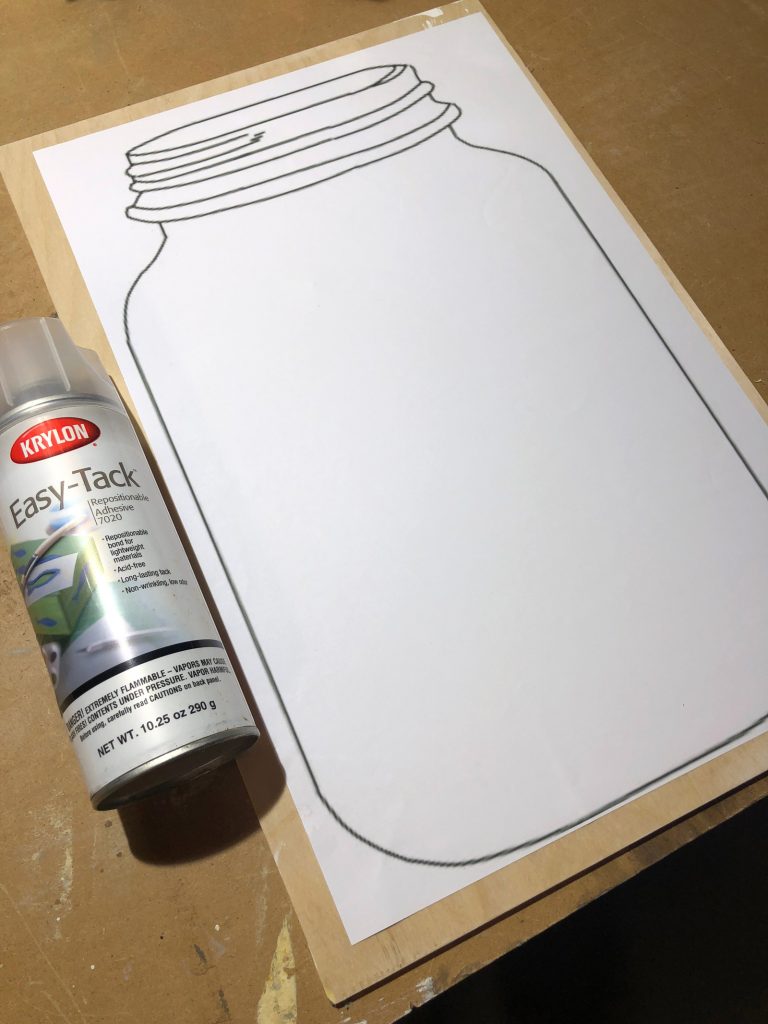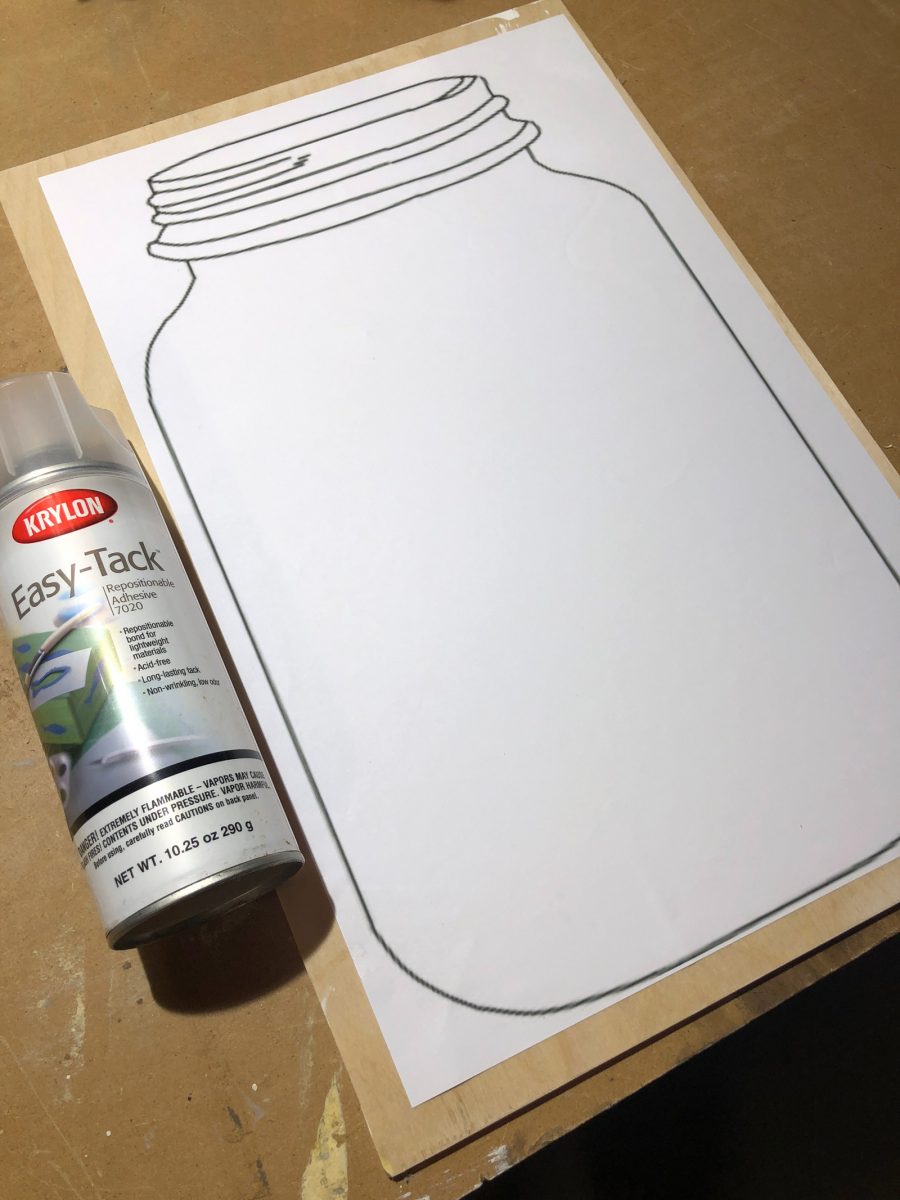 Step Two
Using Krylon Easy-Tack
, I adhered the paper template onto a piece of 1/4″ plywood
.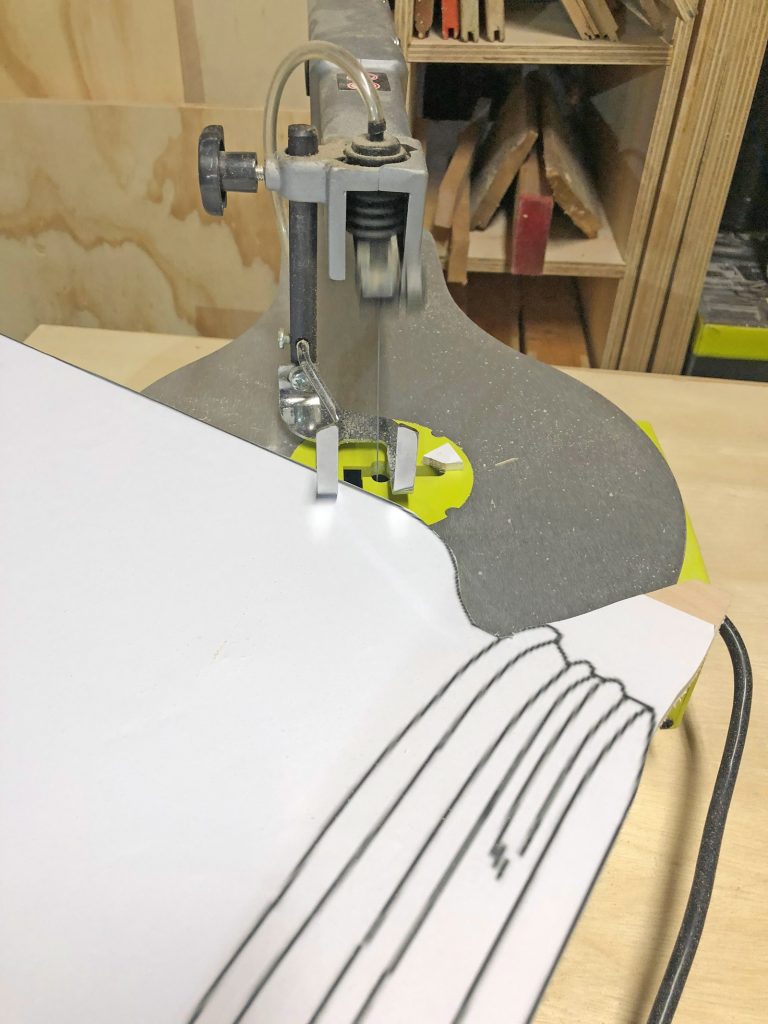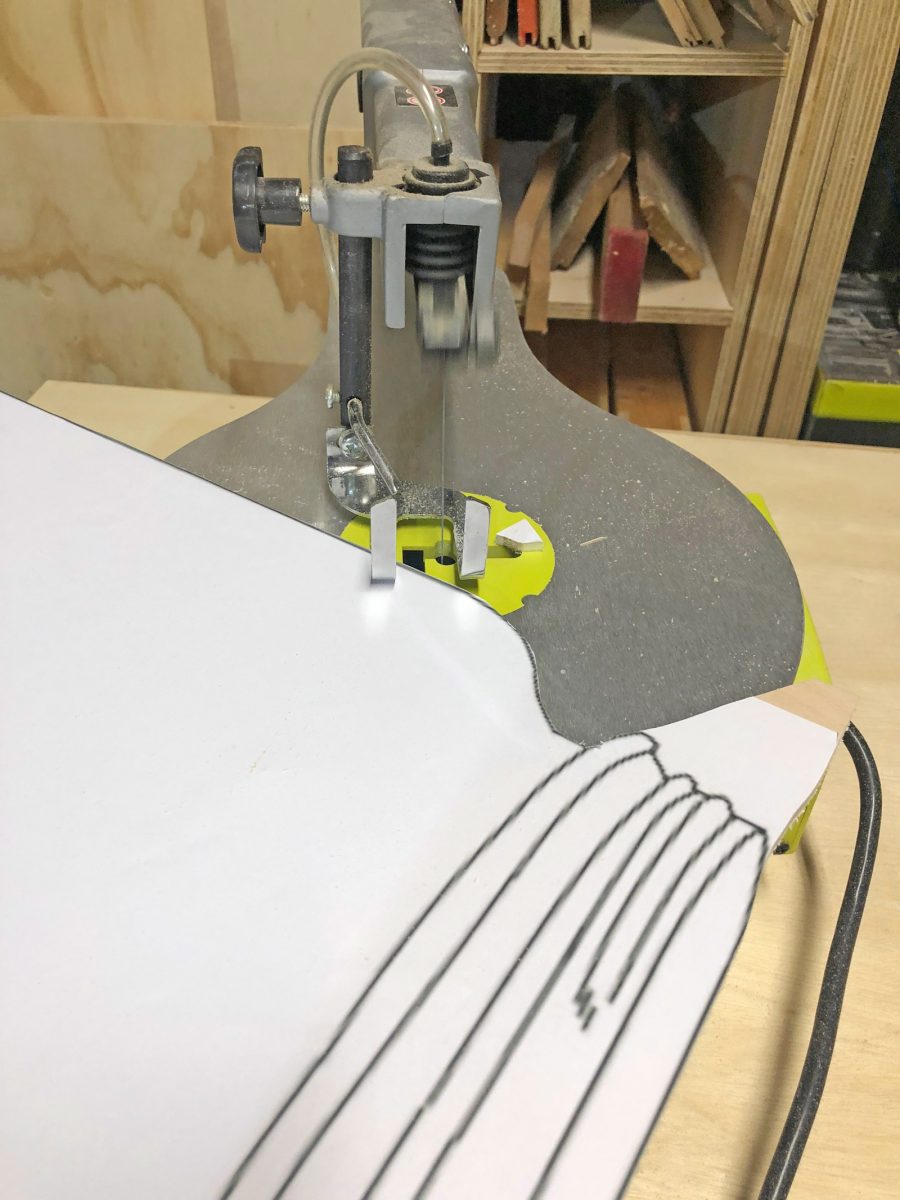 Step Two
Next, I cut out the shape (through paper pattern) using my scroll saw. You could use a jigsaw
or a scroll saw
.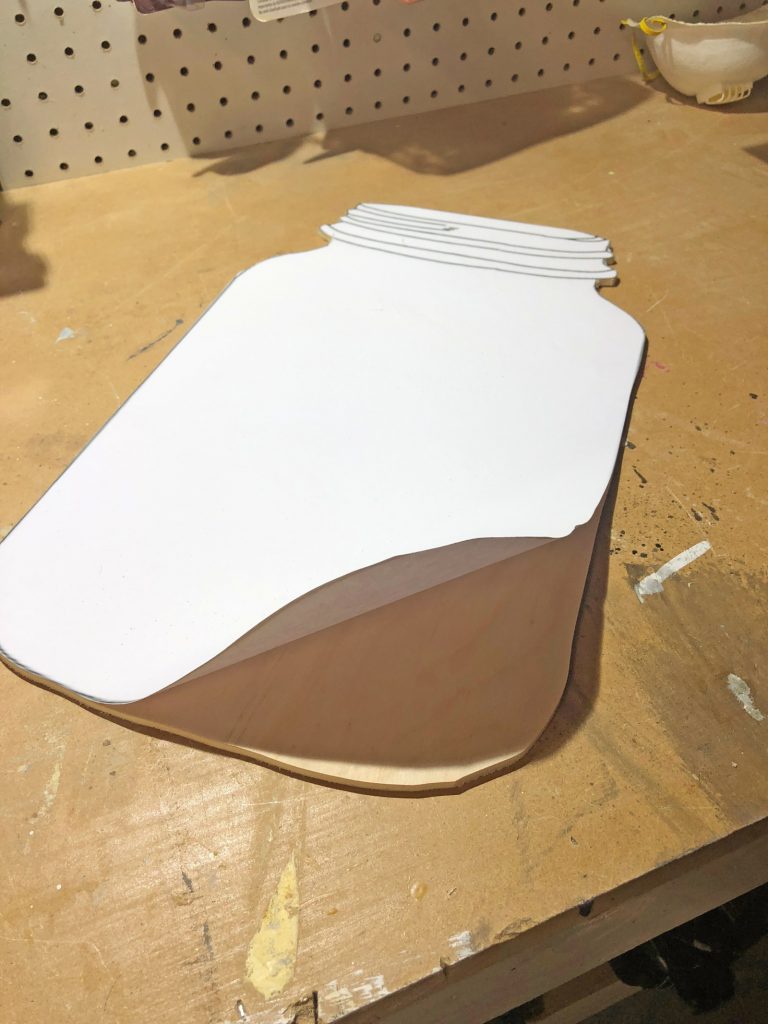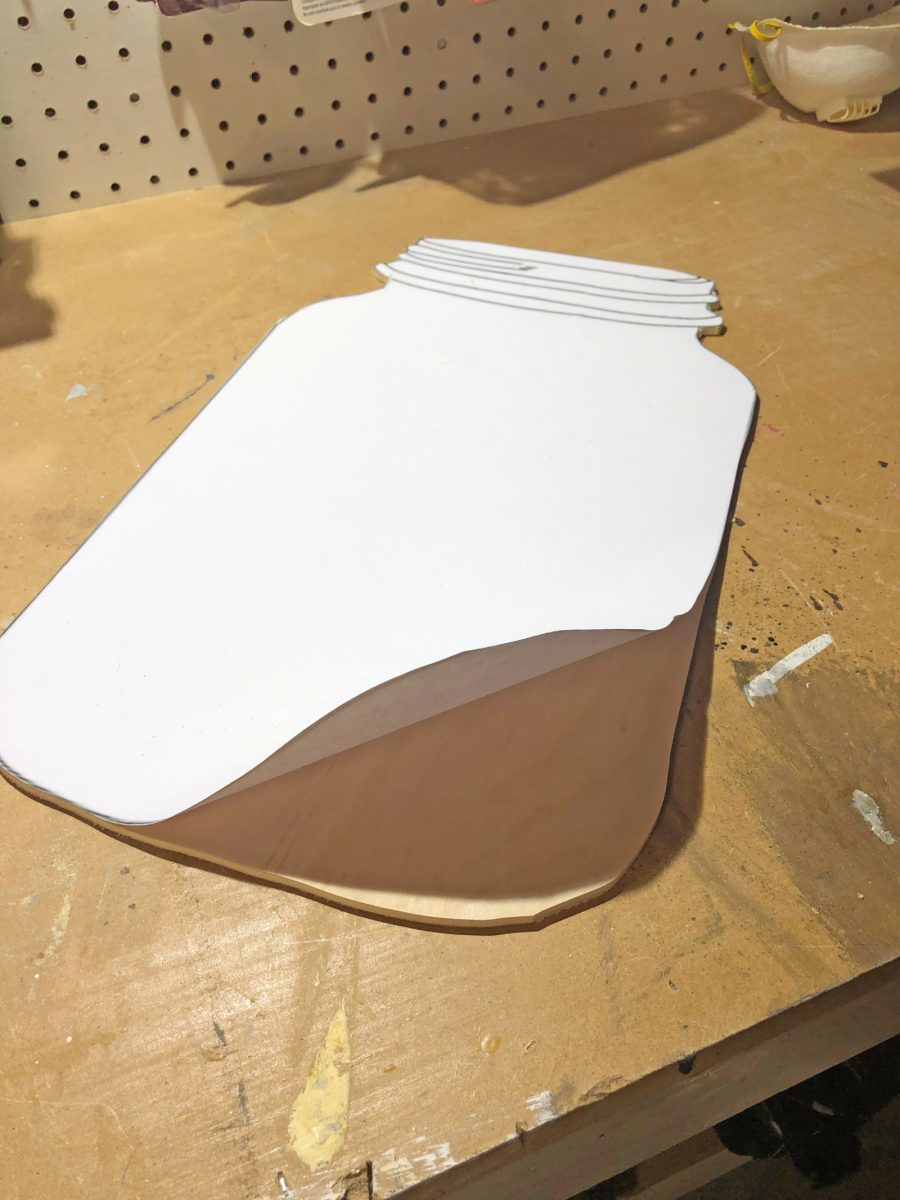 Step Three
Sand, paint or stain.
Now it's time for the fun stuff! Chalk Couture! Many of you have seen me use Chalk Couture before, but if you're new here, please read this article, What is Chalk Couture? and watch this 3-minute video. I promise, it's worth it!
Here's what I did: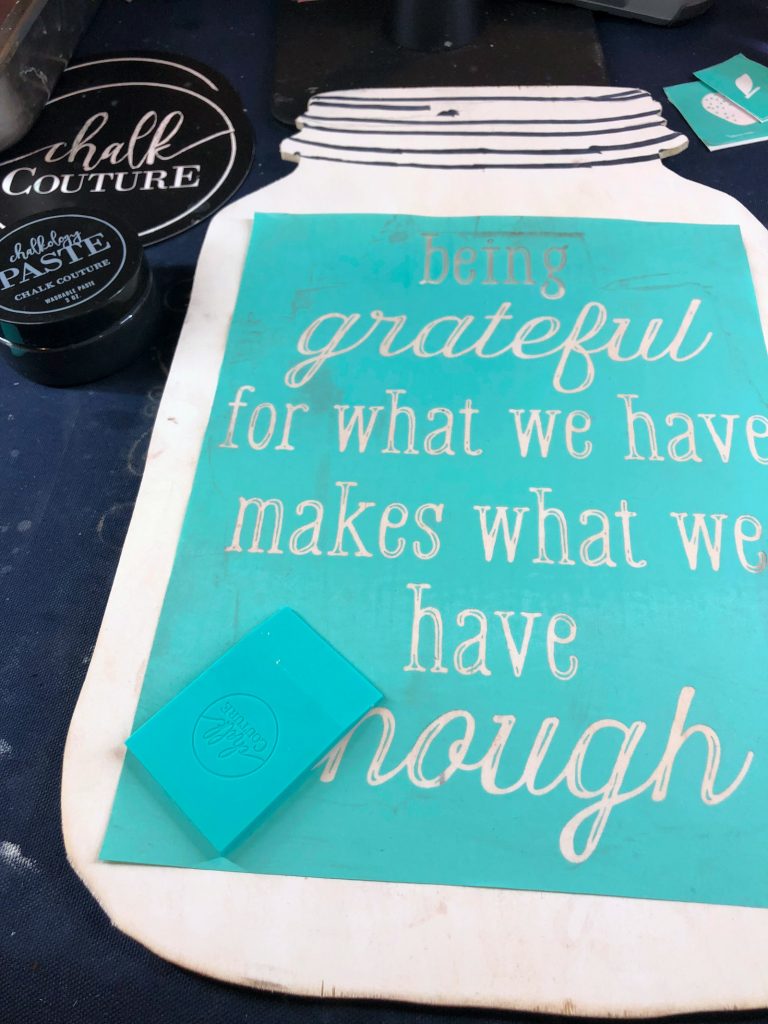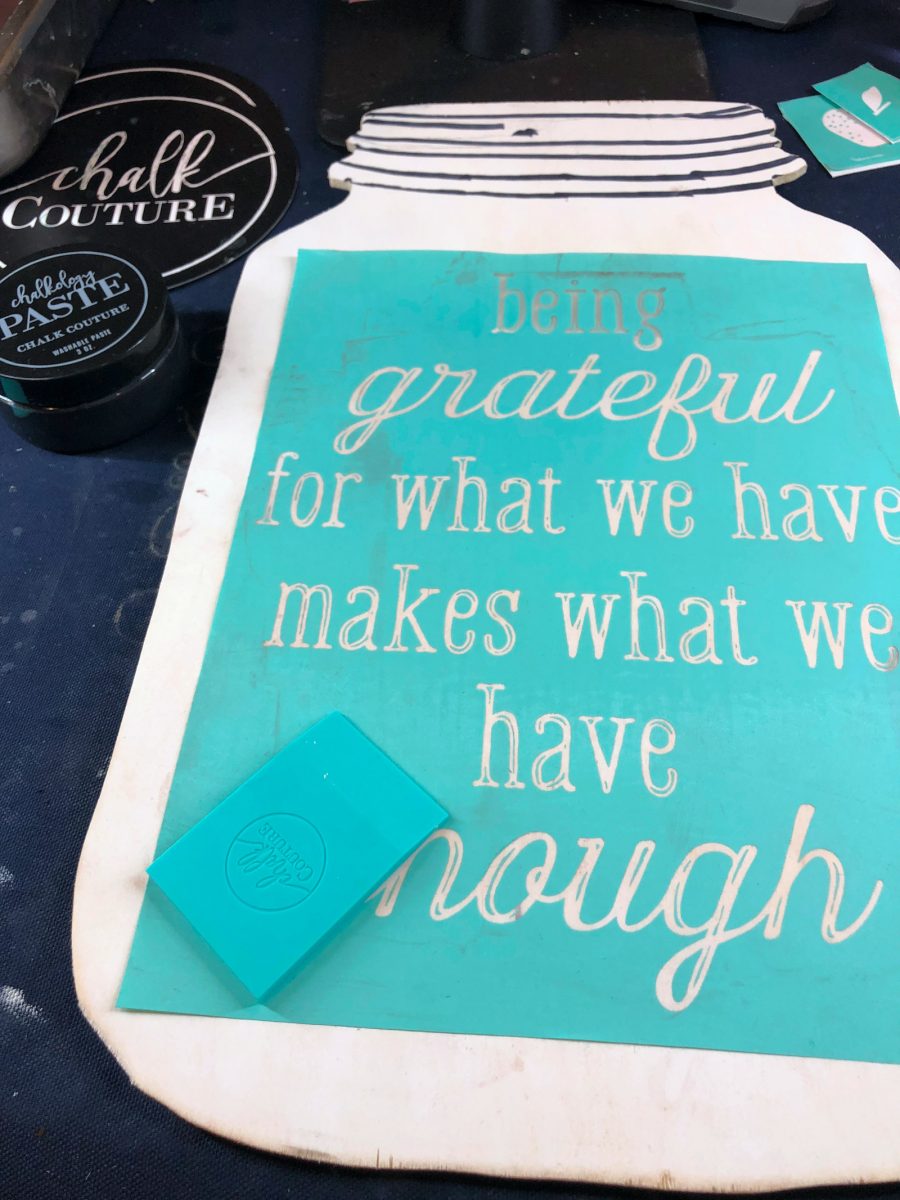 I laid down the Chalk Couture Transfer onto the painted wooden mason jar and smoothed it down and removed the bubbles with a squeegee.
Next, I applied black Chalkology chalk paste with the squeegee over the silkscreened areas of the transfer. I removed any excess chalk paste with that same squeegee and put it back in the jar. I quickly removed the transfer revealing the design underneath.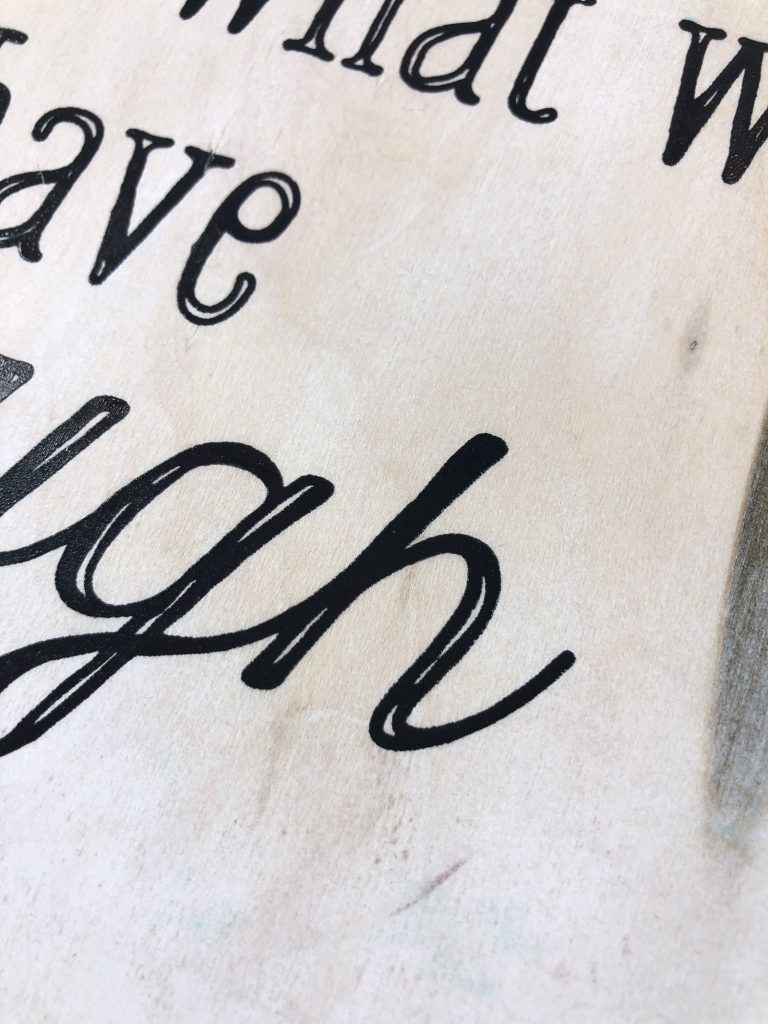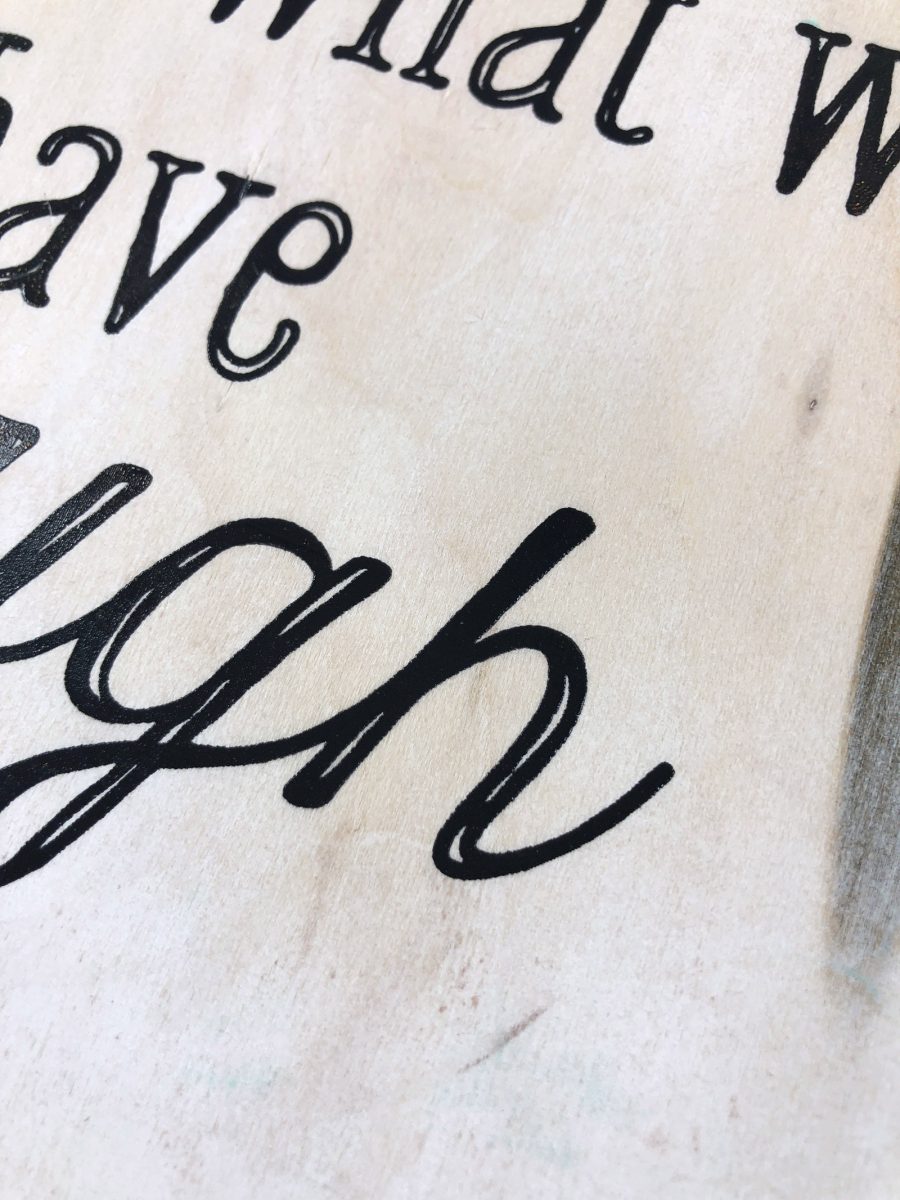 Look at how crisp and clean the chalked design is! I know I can't write that neatly!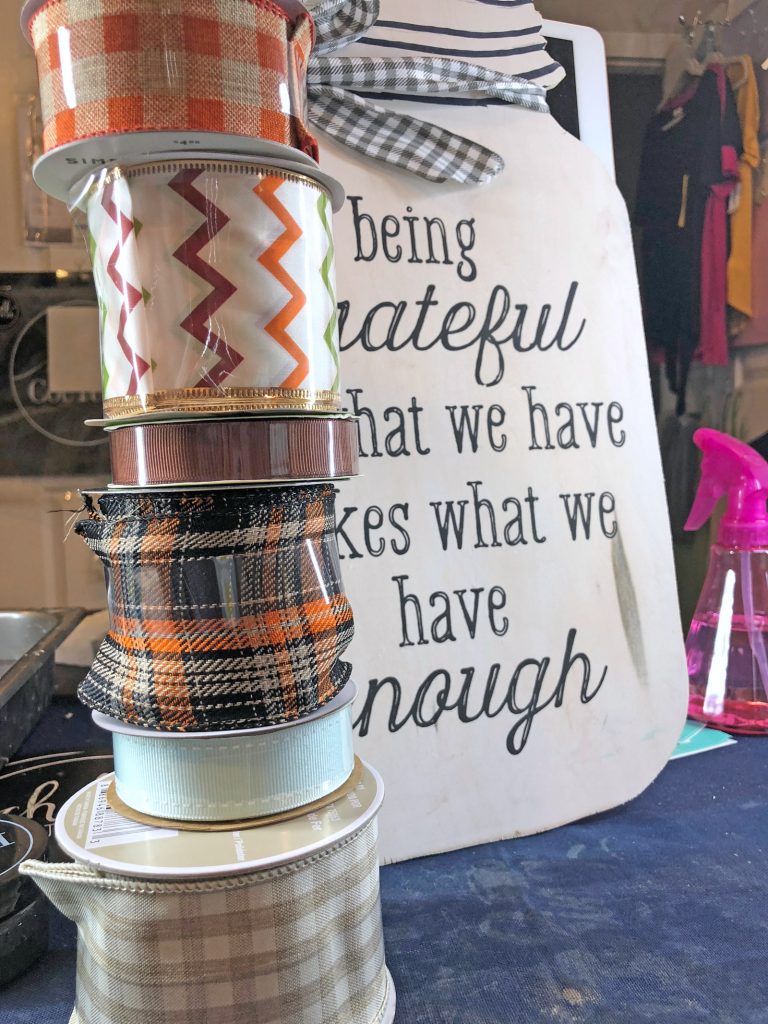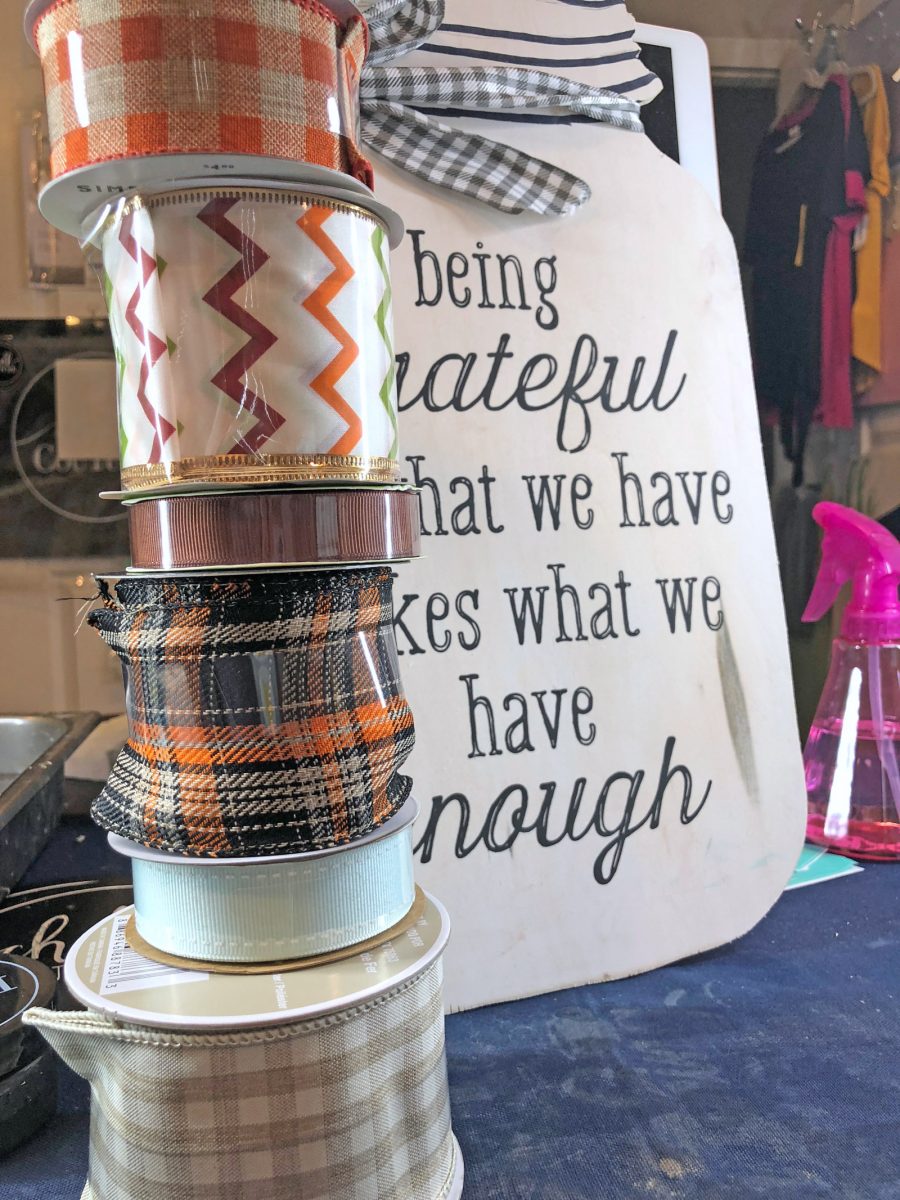 I used a black Sharpie to draw the lines around the rim of the "jar".
Next, I chose the ribbon to go around the neck.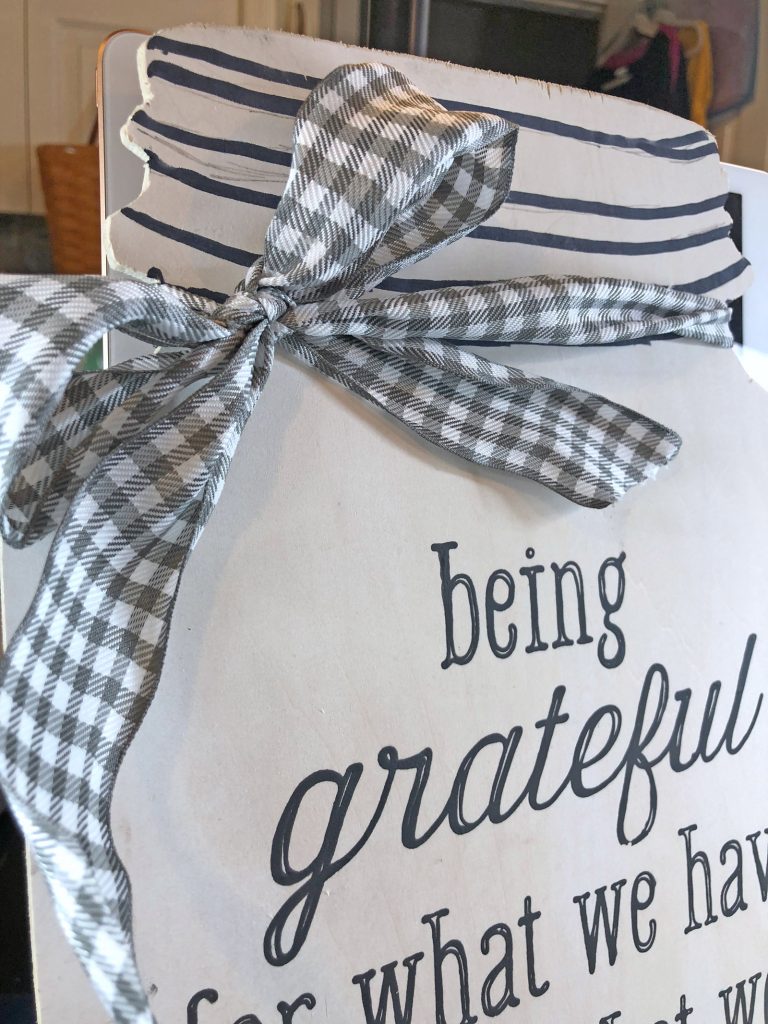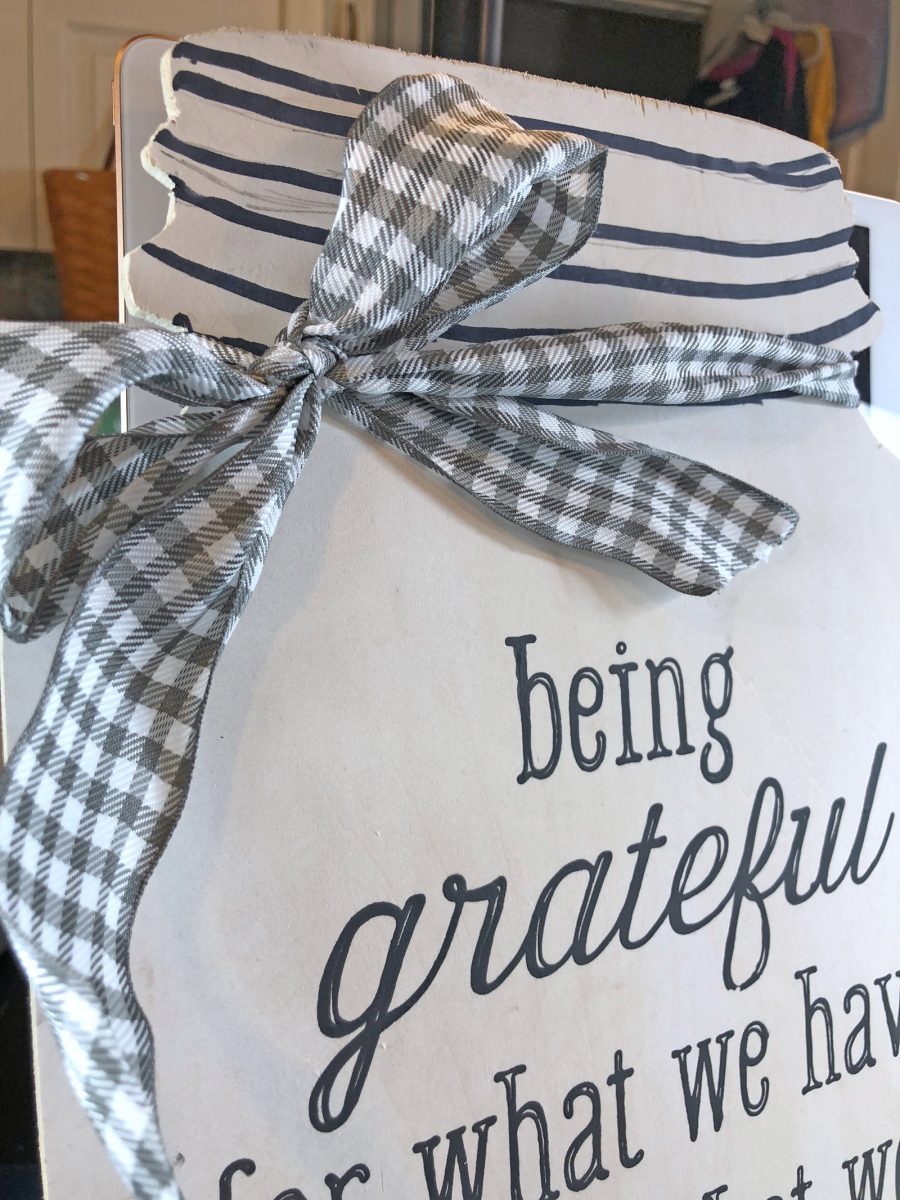 Do you like this choice? It was hard to decide. I'm not much of a bow maker so I just tied a simple bow.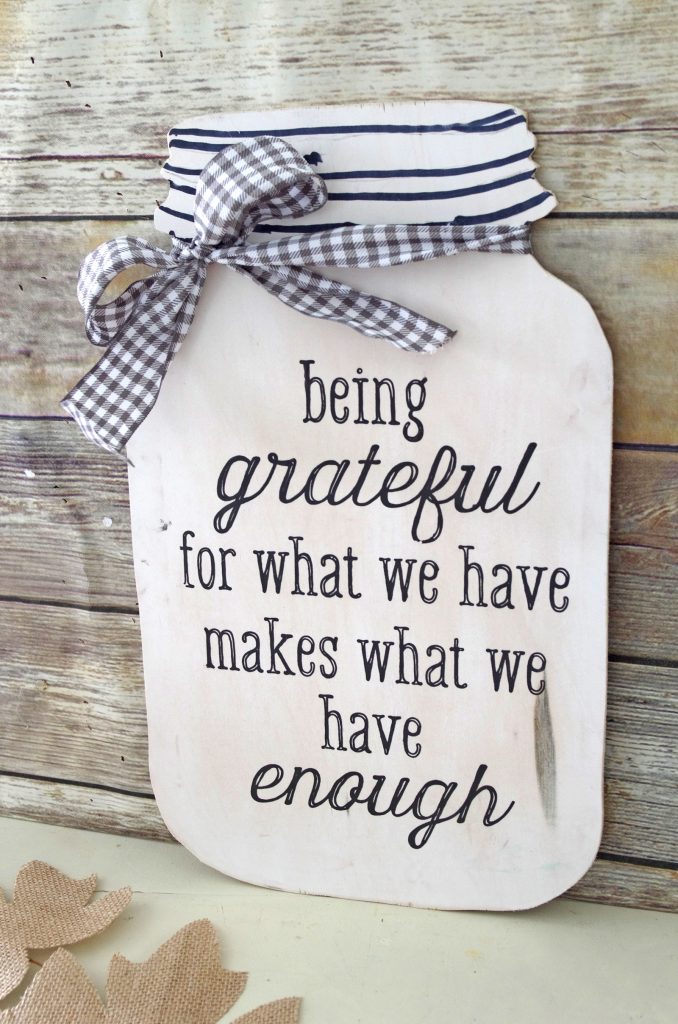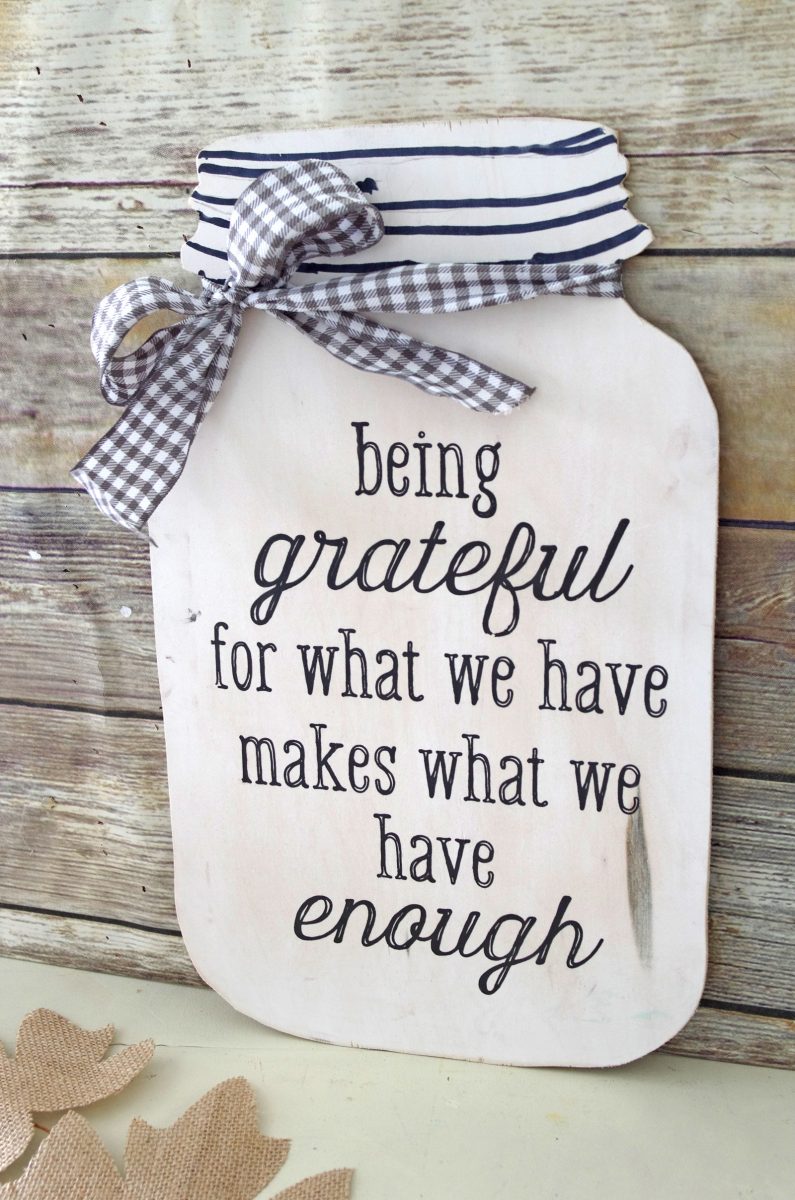 I love how it turned out!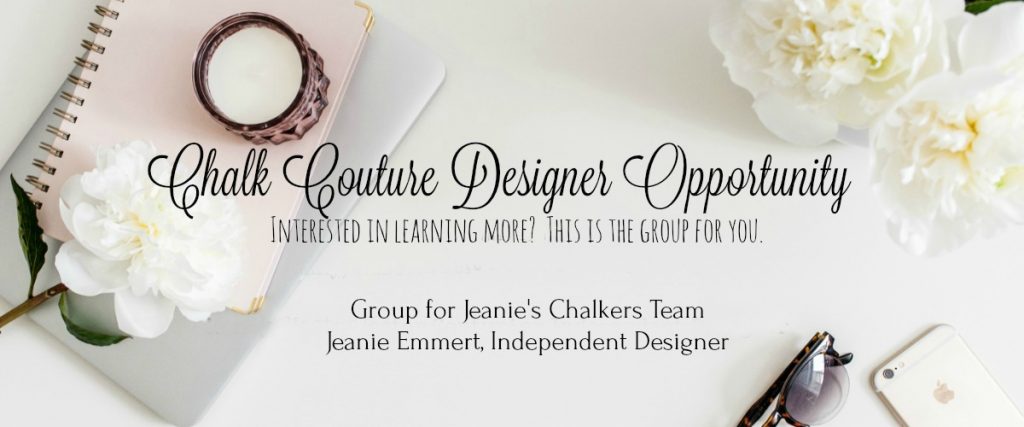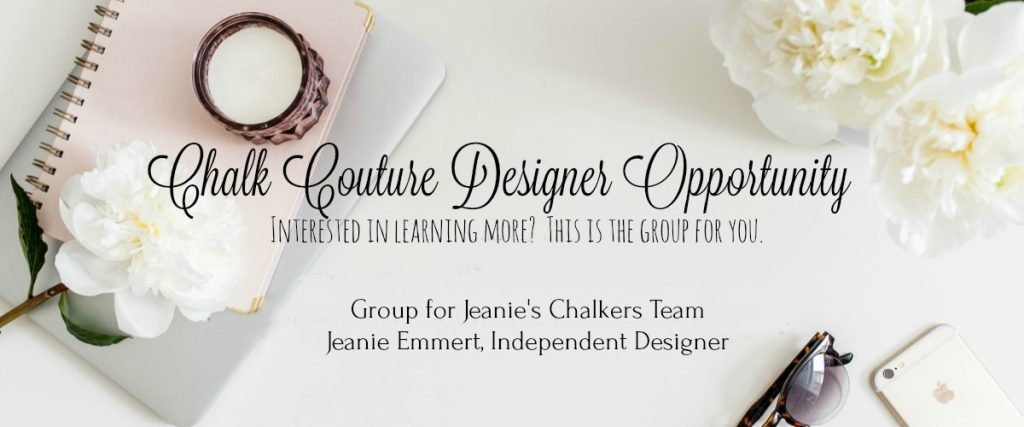 Now it's time to see what my friends have made: