How about another cocktail series? This time a group of us are sharing our favorite Fall Cocktail recipes. Yup,it's that time of  year, when so many people are talking about pumpkin spice. Not me. I'm not much of a pumpkin fan. I don't hate it, but I'd much rather have something else. Something like apples and cinnamon.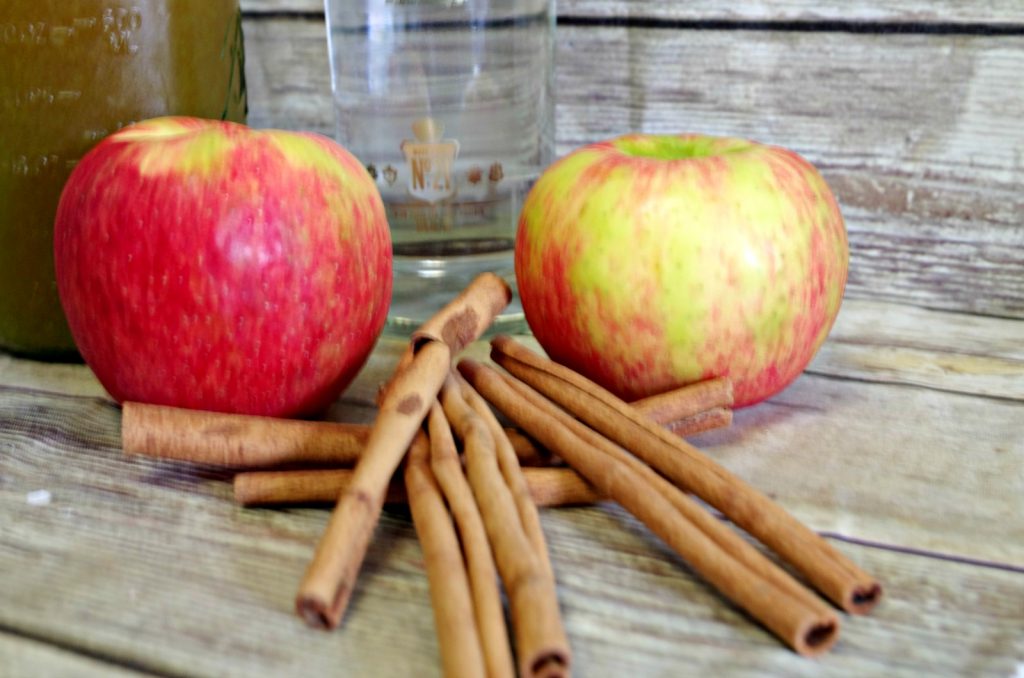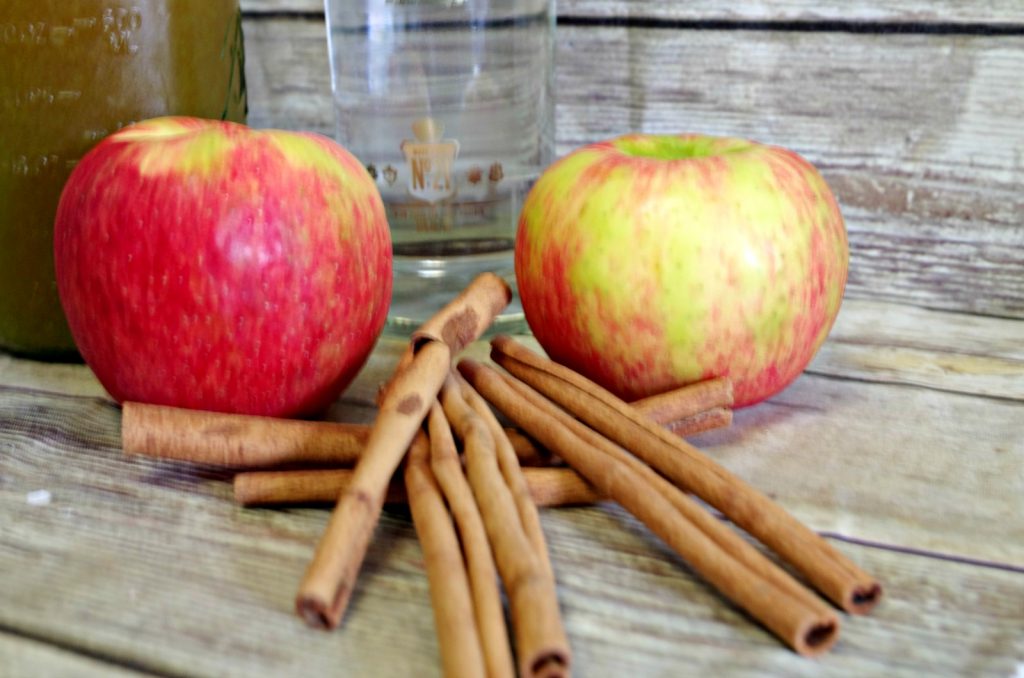 Now that's a fall flavor I love! How about you? How would you like to have a nice, fresh cocktail made with apple cider with hints of cinnamon and a splash of caramel flavored vodka. An Apple Cinnamon Martini.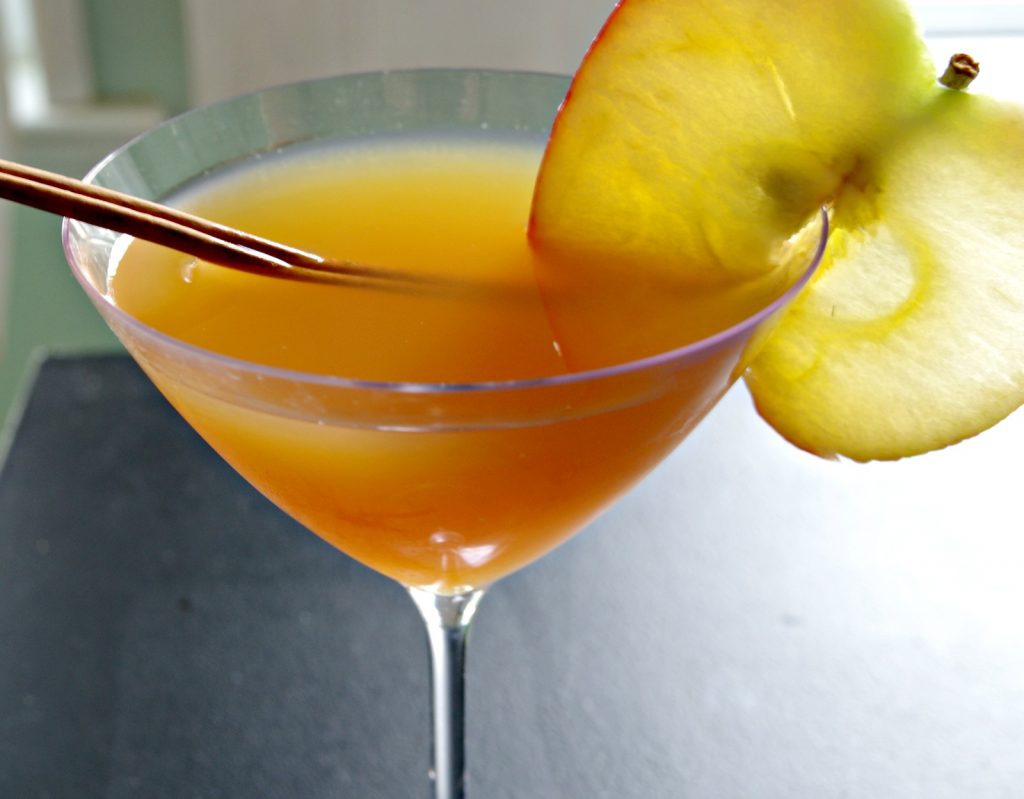 While so many of you enjoy reading my posts about crafts and DIY, you also really like a good cocktail recipe too! Amiright??? One of my most popular posts ever is my Strawberry Banana Pina Colada. Turns out you enjoy a good cocktail once in a while too. Just like me!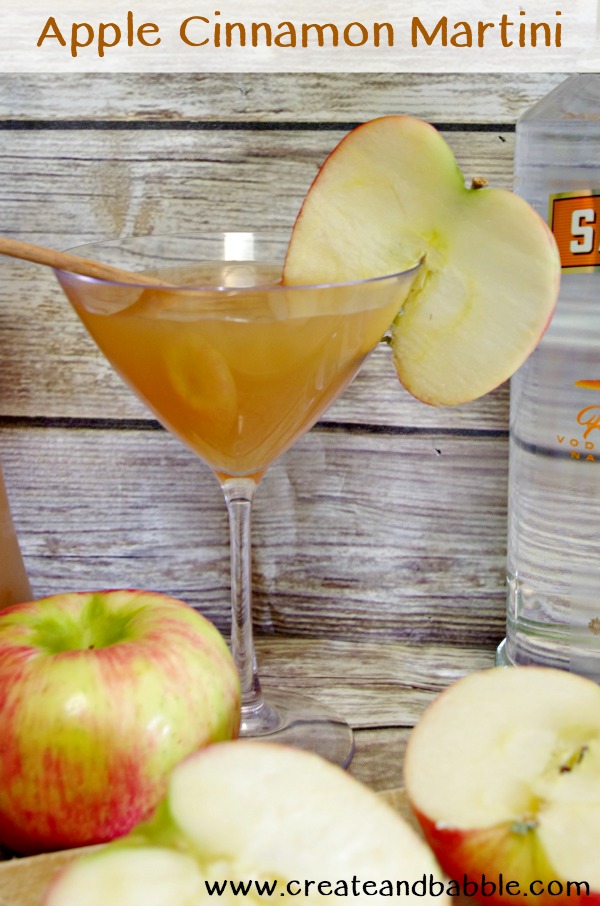 This easy-to-make Apple Cinnamon Martini is very much like the signature cocktail that we served at our wedding celebration three years ago. I like it so much because it's just sweet enough without going over the top.
What other flavors do you think when it comes to Fall? When I was in the grocery store yesterday getting the apples in the produce department, I was looking around at all of the locally grown produce. There were lots of plums, peaches, and pears. I love those fruits and may have to use them in the next Fall cocktail recipe.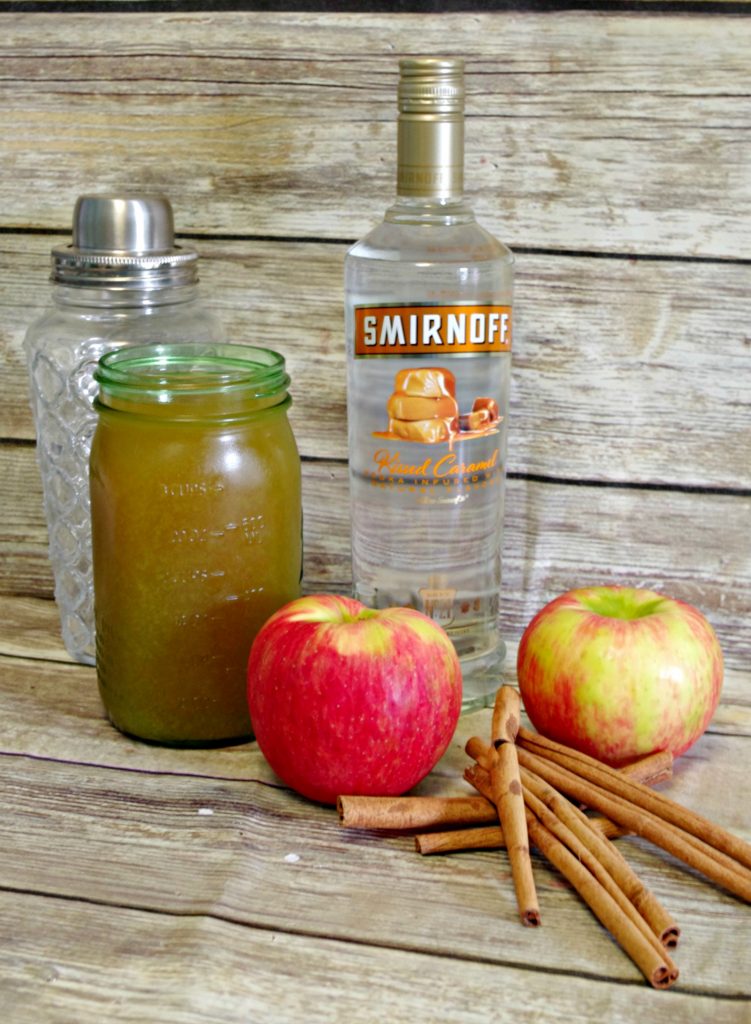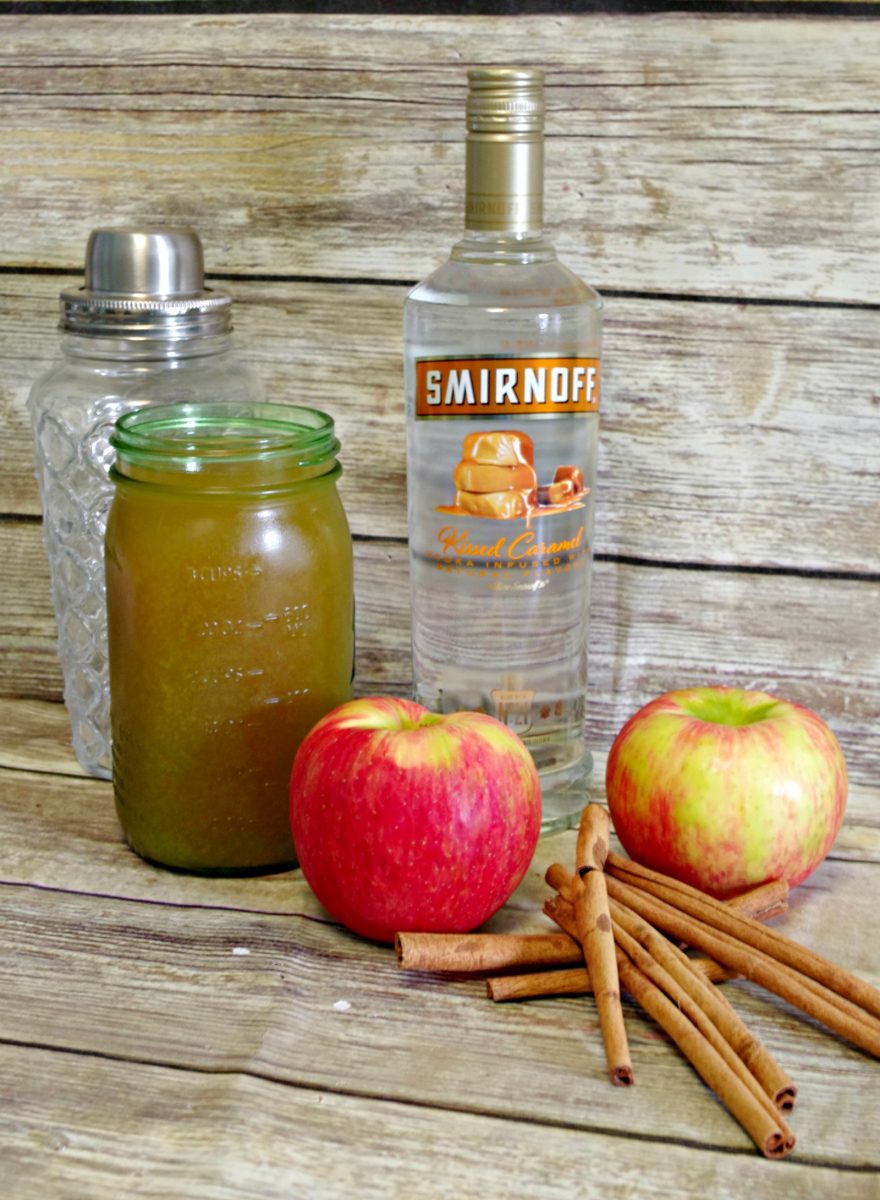 How to make Apple Cinnamon Martini
Ingredients:
apple cider
caramel flavored vodka
lime juice
cinnamon sticks
applies
Supplies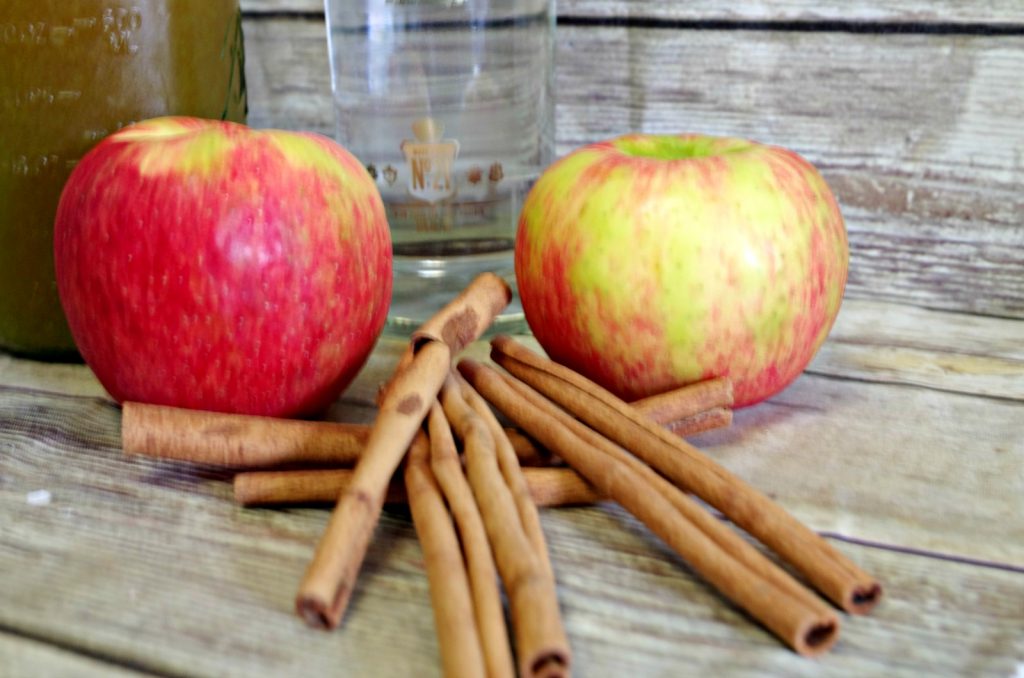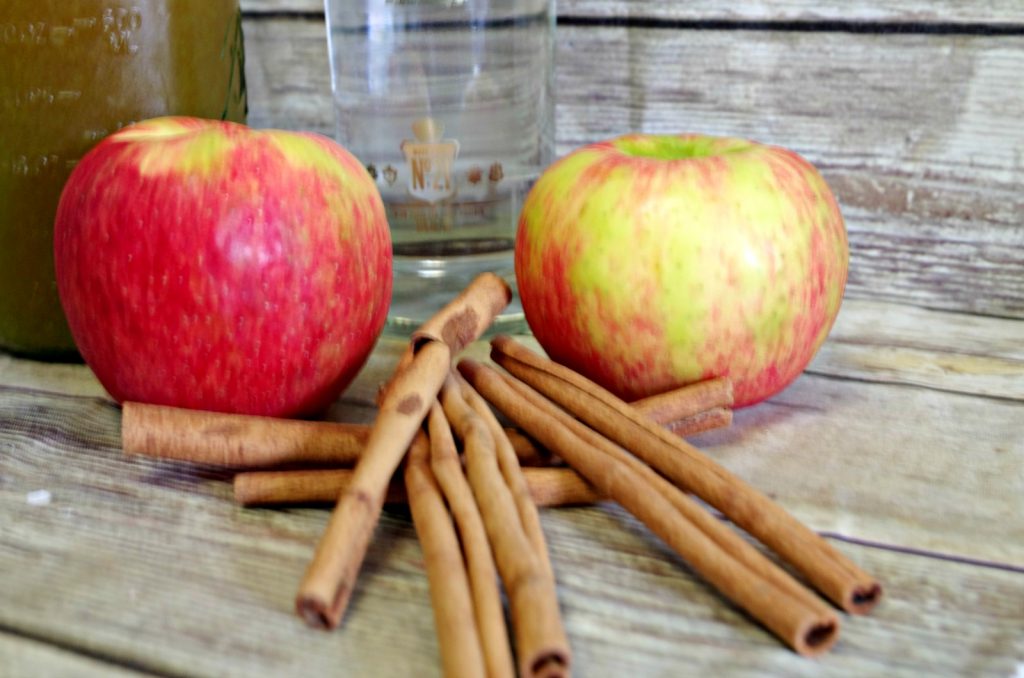 Combine 2 cups of apple cider, 2 ounces of caramel flavored vodka (more if you prefer a stronger cocktail), 1 teaspoon of lime juice, and 1/2 teaspoon of freshly grated cinnamon into a cocktail mixer. Shake. Pour into martini glasses and garnish with a fresh apple slice and a piece of a cinnamon stick.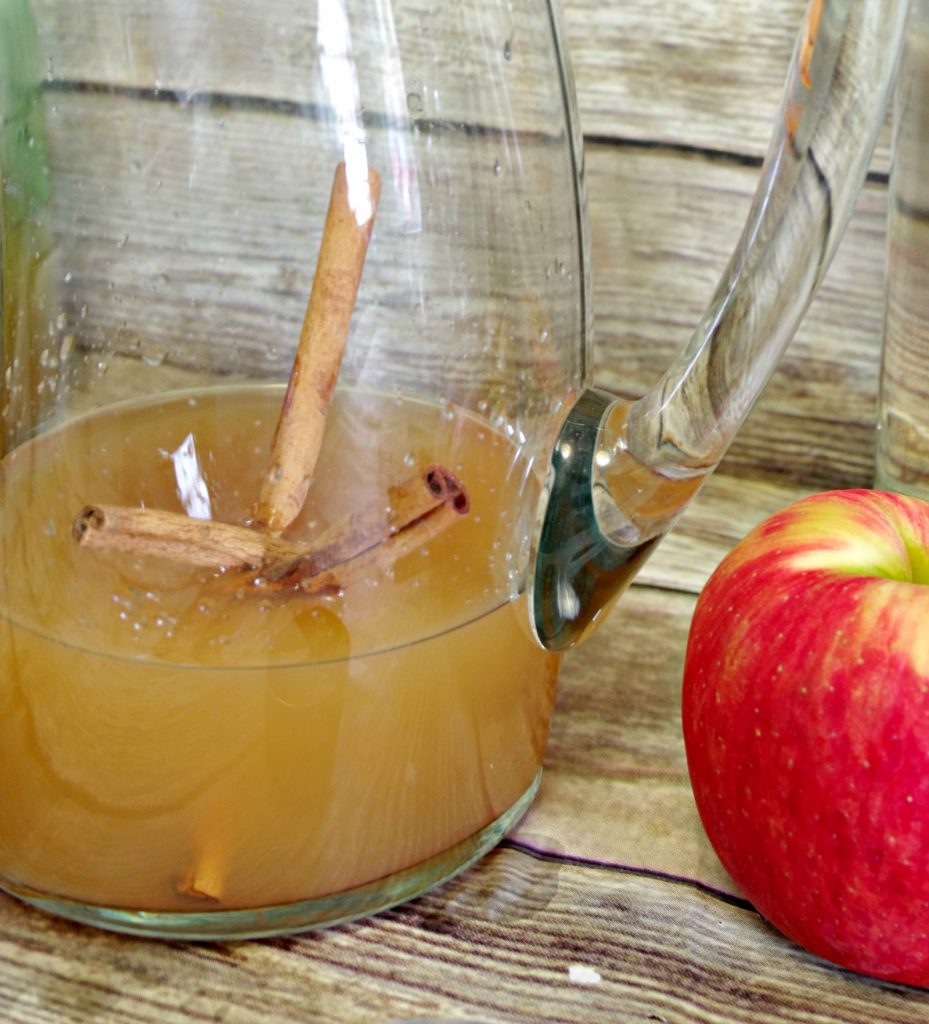 If you're having company, double or triple the recipes and pour into a pretty glass pitcher.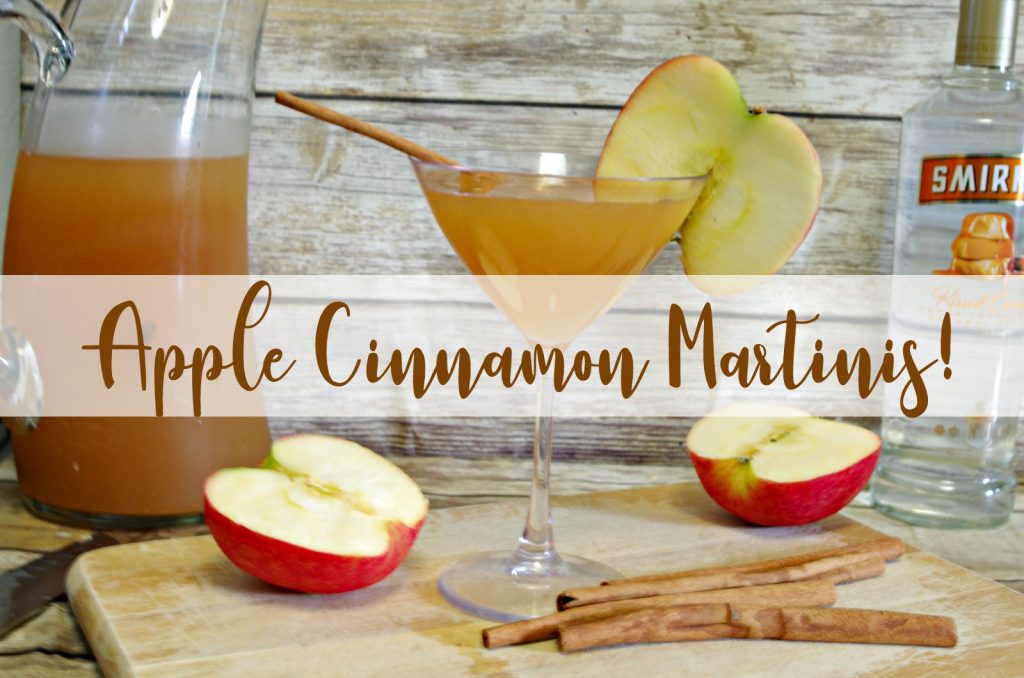 If you like it, pin it please!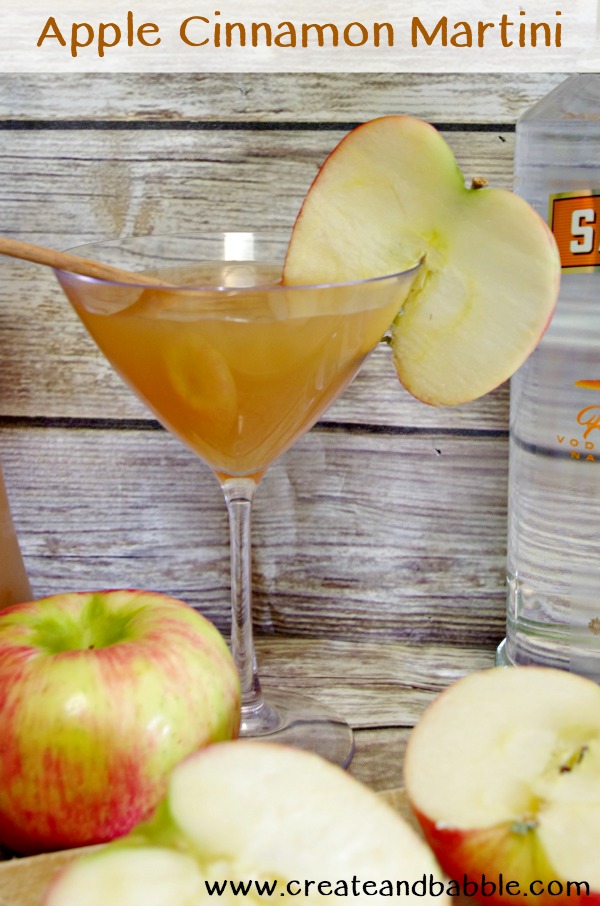 Now let's see the cocktails that my friends have made below:


Apple Cinnamon Infused Whiskey from Weekend Craft • Autumn Apple Sangria from The Lucky Pear • Cranberry Apple Rose Sangria from Happy Go Lucky • Pomegranate and Blueberry Wine Spritzer from Upright and Caffeinated • Sparkling Apple Pie Cocktail from Our Crafty Mom • Irish Coffee With A Butterscotch Twist from Daily DIY Life • Rum Chata Vanilla Chai Tea from Michelle James Designs • Mulled Wine from Creative Ramblings